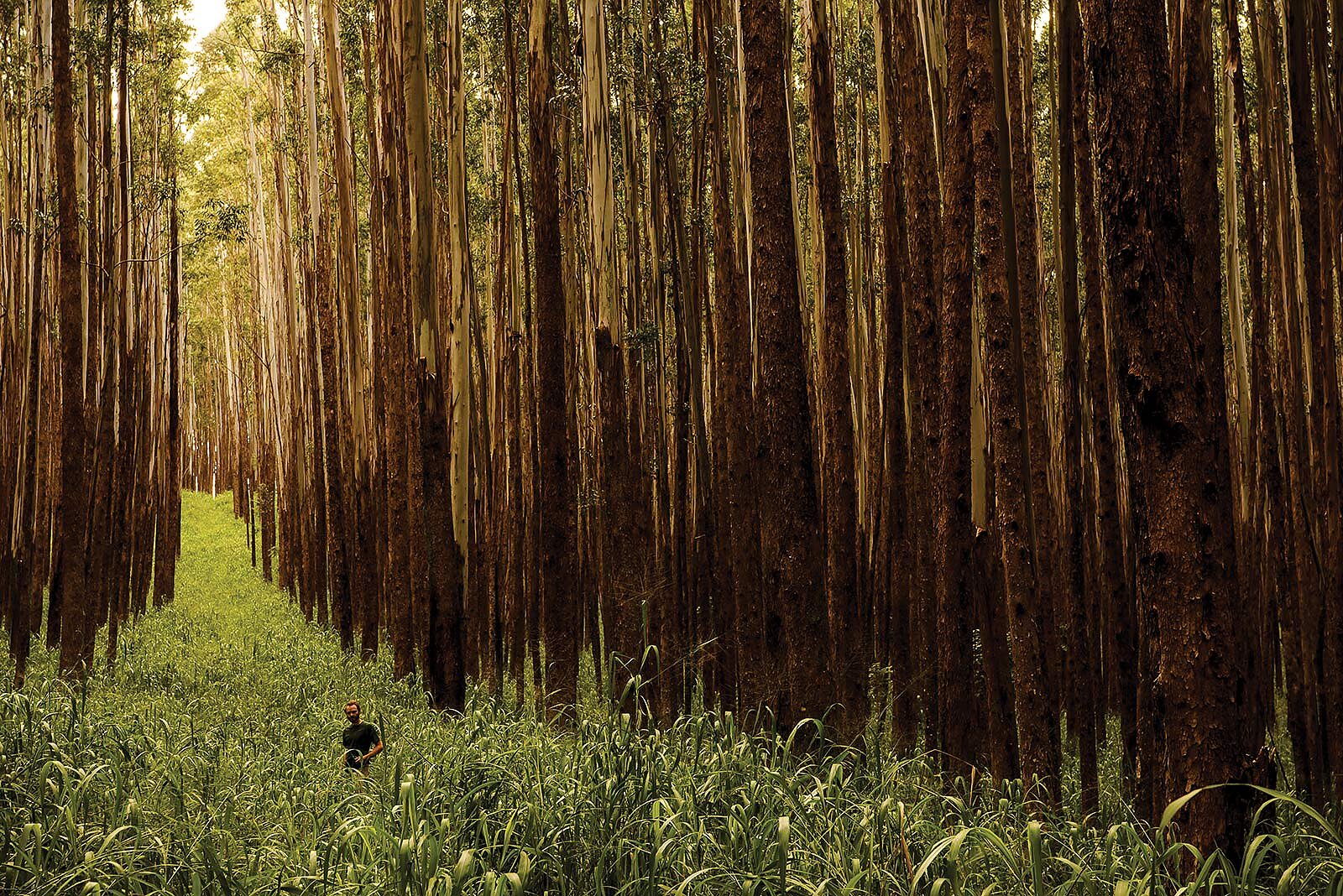 Elemental Nature The Internal Conversations of Jordan Manley
The first and last occasions on which I spent extended time with photographer and filmmaker Jordan Manley were far from ordinary circumstances.
The first was late in the evening at a hostel in Beijing. After a long flight from Vancouver, British Columbia, followed by a confusing navigation of the Chinese capital's crisscrossing maze of subway tunnels and alleys, I walked blearyeyed into the dimly lit hostel foyer to see Jordan with his two main travel companions, professional freeskiers Chad Sayers and Forrest Coots. We were about to begin what turned out to be the most difficult, travel-intensive project of our careers.
Fast-forward a few years and Jordan and I were together again, driving back from the Great Basin National Park in Nevada so I could drop him off at the Los Angeles International Airport. In the course of the ninehour drive, Jordan didn't say a word, other than to ask me to pull over so he could throw up. We didn't talk on that drive, and after three months of traveling between British Columbia, Japan and Nevada together for our Treeline film, I pulled up to the lobby of the cheap airport motel where he was spending the night, took his bags out, waved goodbye and got back in my car.
Before these journeys, Jordan and I had shared a few drinks and an ongoing email dialogue about creativity, adventure and how they could mix together to create a healthy life. Like many other adventure photographers, I had admired his photography and film work for some time and had reached out to him in 2013 to begin a conversation. Jordan's reputation preceded him: He'd already landed more than 50 magazine covers, taken top honors at Whistler's Deep Winter and Deep Summer Photo Challenges and won the World Ski and Snowboard Festival's Pro Photographer Showdown before he was 25 years old. There simply weren't many photographic accolades left for him to pursue.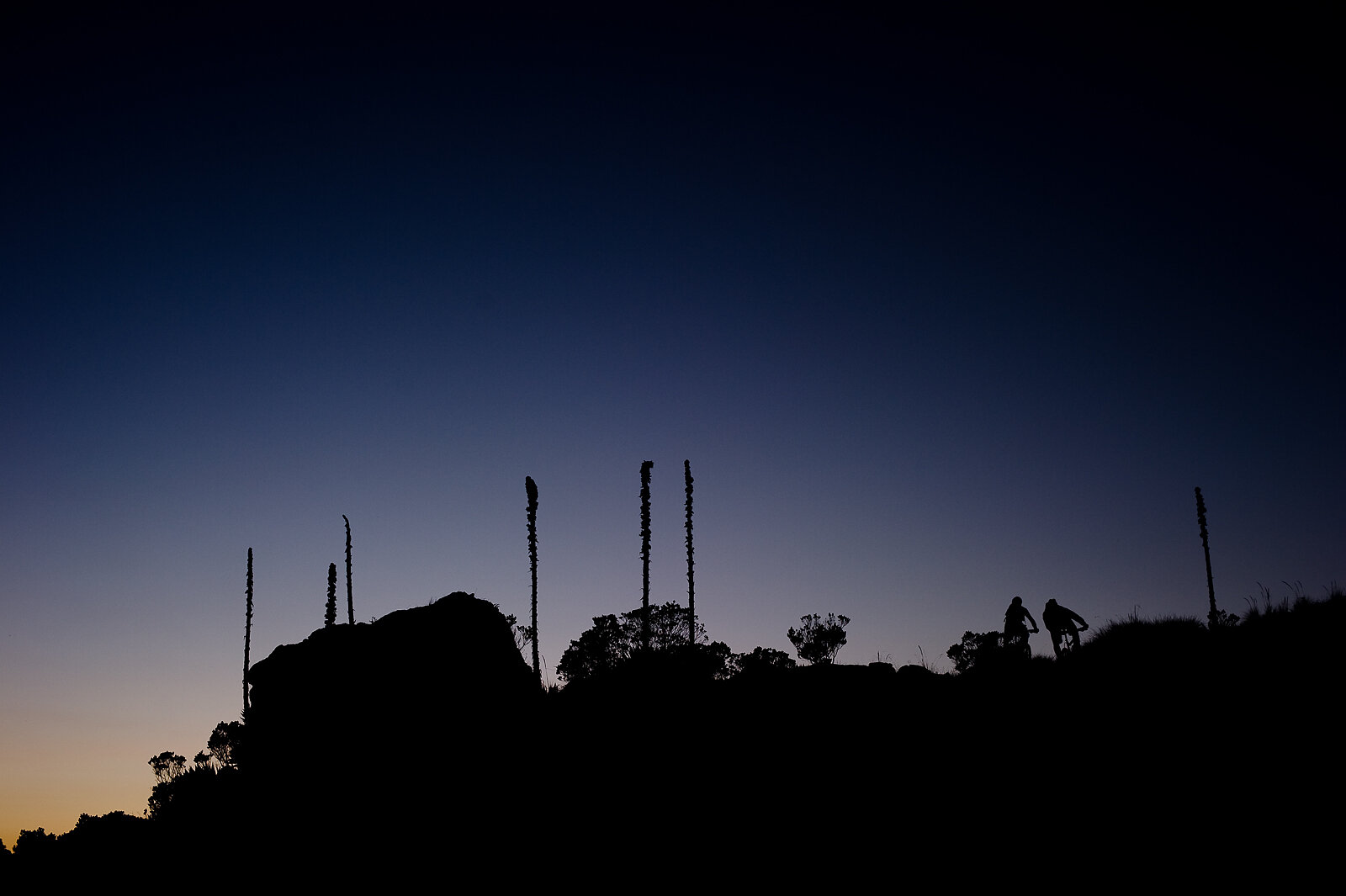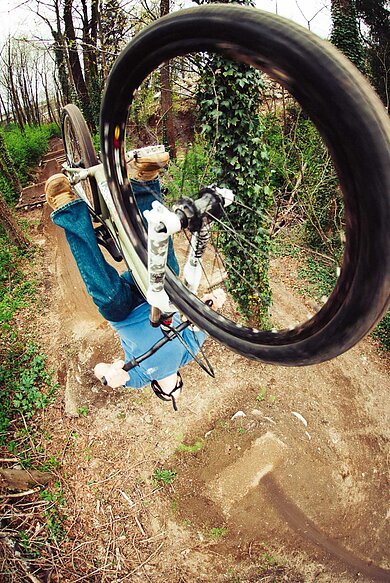 His work had already taken him across the globe and back, from remote corners of China to barren stretches of Antarctica, peppered with repeated trips to his most frequented haunt, Japan. There wasn't much that Jordan hadn't seen or done by his mid 20s. Which is why, when he had a serious mountain bike crash in 2012 that resulted in a debilitating concussion and a multi-year recovery, it became a life-changing event—and something that, in hindsight, could be called an opportunity.
"I had to unlearn, relearn, or fall out of love with certain things for a while in order to deal with not being able to do certain things anymore," Jordan says. "The whole process of the concussion allowed me not to see myself just as a sports photographer/ filmmaker. I think it gave me license to just be a person with a bunch of different interests, and to do my best to combine them into something creatively that hopefully makes sense and resonates with others."
In just a few short years of photographing mountain biking, Jordan had managed to create a portfolio of images that rivaled those of veterans twice his age. In the early years of digital photography, his bold, abstract approach to representing mountain biking set a new paradigm for creativity, rendering the classic, straightforward capture of a moment to the category of boring.
"Jordan Manley's work was like hearing a musical artist branch off from your favorite genre of music in a direction you hadn't heard before," says photographer Reuben Krabbe, who drew inspiration from Jordan for his own photography. "Seeing his work was all evidently within the genre of ski and mountain bike photography, but it had a creativity and clarity of thought that was uncommon in the first decade of digital cameras."
Pushing boundaries by meshing his personal vision and technical sleight of hand, his images demanded closer inspection. One of his most iconic photographs—of a fly on a leaf, with a tiny reflection of a mountain biker visible in a water droplet from the plant—stunned the mountain bike community with its brave imagination. More than merely showing Jordan's mastery of a still frame, however, this and similar images influenced an entire new cohort of creatively driven mountain bike photographers.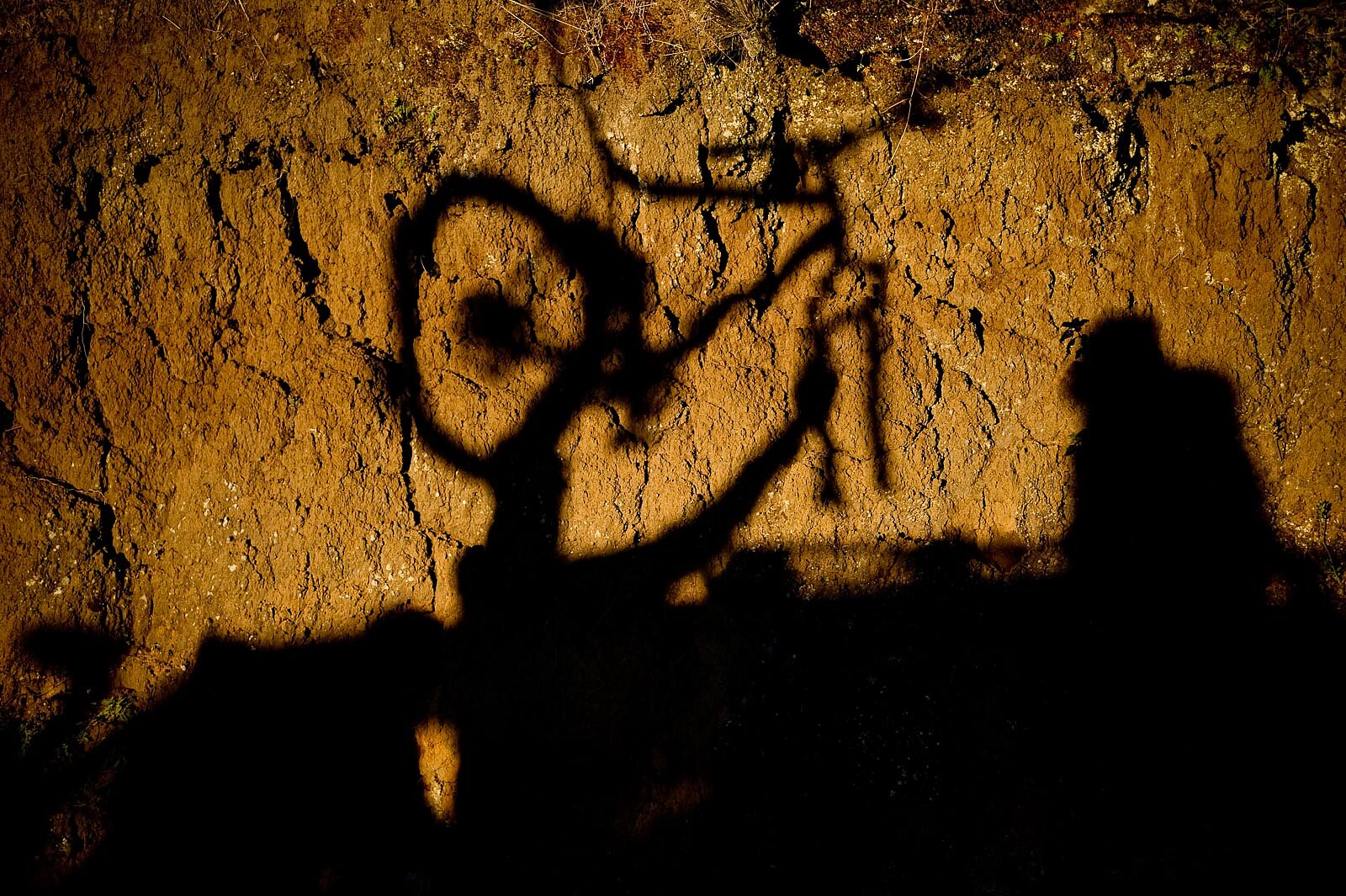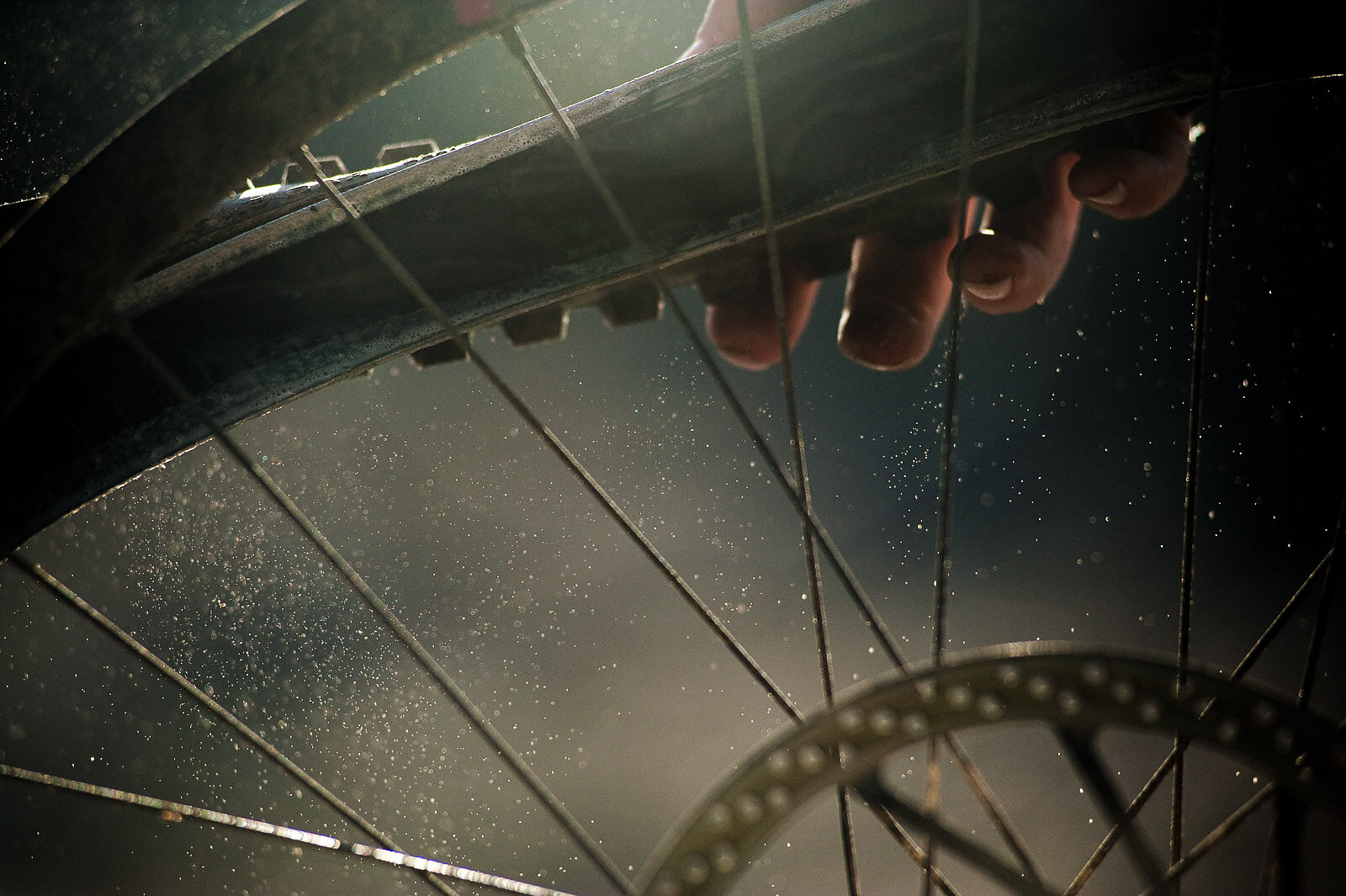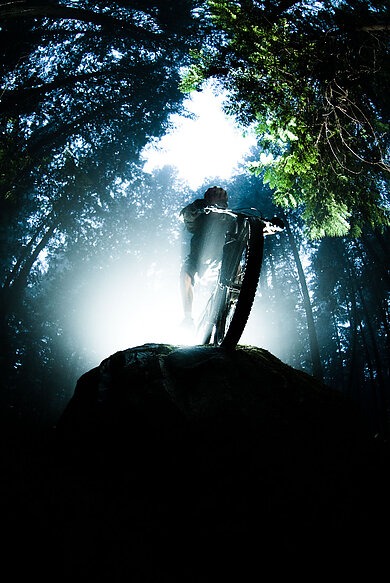 "When I first saw Jordan's image, I thought it was the epitome of what an action sports photo should be, melding overlooked minutiae with a moment that everyone can relate to," photographer Bruno Long says. "For me personally, I couldn't imagine a more perfect image, which in turn fueled me to pursue my own perfection. His lasting effect on the mountain bike world continues to reverberate today, having inspired so many of the next generation of action sports photographers."
But Jordan's concussion, combined with the endless days he spent reflecting on life in the darkness of his room, did little to inspire him to continue photographing mountain biking. Though he hasn't taken a still photograph of mountain biking since shooting with Thomas Vanderham in 2012, he still regularly rides on road or dirt and says it's become a major component to his mental recovery.
These days, Jordan and his wife, Jacqui, live in their North Vancouver condo, where they're raising their daughter, Sorel, while looking after bonsai trees and veggie planters and witnessing the slow growth that more free time affords. Occasionally, Jordan will still take commercial or editorial photographs for work, but his profession and public-facing creativity is now primarily focused on film.
"Making films has allowed me to more tangibly engage with each part of telling a story: dreaming, gathering and crafting," he says. "I think that gives me an opportunity to more easily have a kind of conversation with people. Since transitioning away from being a commercial and editorial photographer, most of the pictures I take now are pictures to document things like everyone else, but also a way to have a kind of internal conversation with myself. Photography feels a little more elemental for me, whereas film is a much larger, complicated process where the primary goal is to engage with an audience."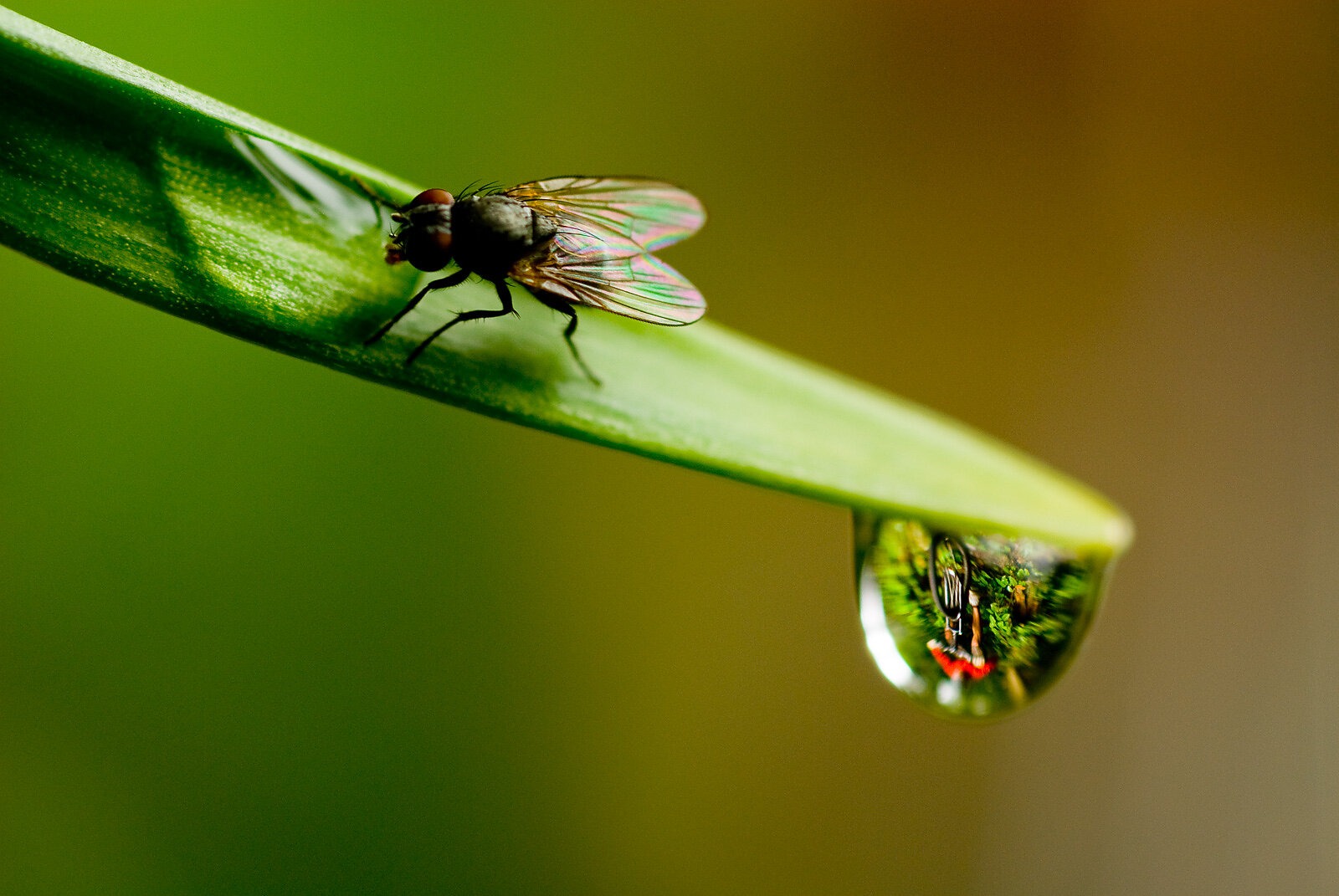 Jordan's body of work from his tenure as a mountain bike photographer still speaks volumes about his approach, which drew from his major photographic influences: North Shore photographer Sterling Lorence and fine-arts photographer Freeman Patterson. The feeling of a landscape, from its individual flora, the quality of light and the culture that is born from this environment embeds itself within his mind and subsequently within his photographs. Hues of cyan, forest green or warm yellow overrun the senses and often overpower the action taking place in the frame. The typical subject of an action-sports image, whether a biker or skier, becomes secondary to the environment—and to the feelings we all share while in these moments ourselves.
There is a humility and simplicity that masks the vision and hard work behind Jordan's sense of perfection. You don't see his repeated days of returning to the same location to capture what he sees in his mind, or the vomiting out of a car after a week of chasing perfect weather for a specific shot in an ancient forest of bristlecone pines. But this dedication, patience and appreciation of nature's fickle cycle underpin his creative philosophy.
His images allow us to focus on the feeling of movement through a landscape; the flash of all the senses at once as we weave through a forest of fir trees, as ferns sprout new growth beside our quickly moving pedals and the sweet smell of a mossy Pacific Northwest floor becomes manifest. This is what it is like to look at Jordan's work: The typical tunnel vision of the quick-moving action becomes an equal part of the slow-moving whole, and in the process all are elevated.