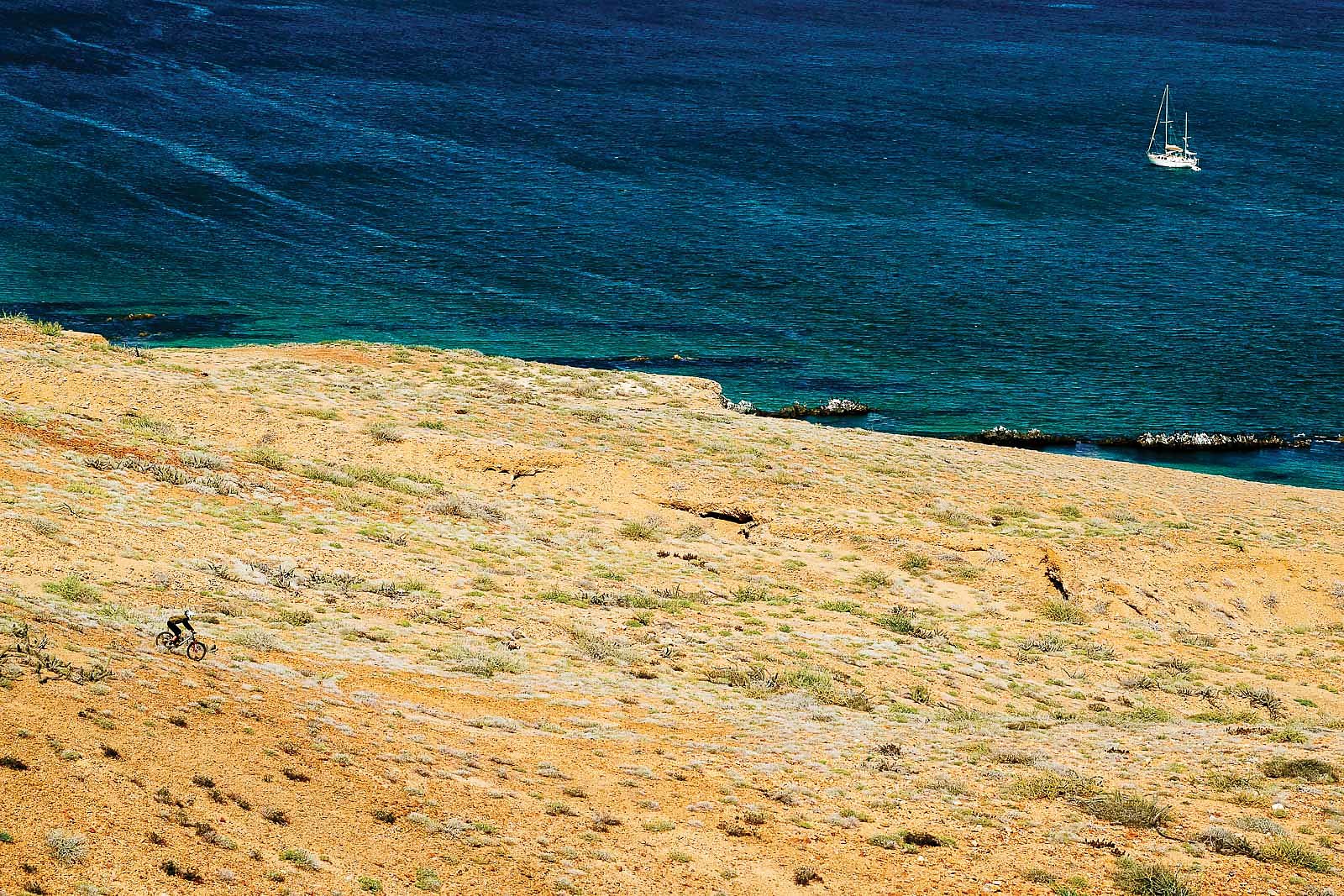 Lines in the Sand A Rogue Reunion in Baja California
My good friend George VanDercook and I grew up on the Beaverkill River in upstate New York, where besides boasting world-renowned fly fishing, the conservation-focused valley also has miles of techy singletrack.
Even though my house was within a stone's throw of one of the river's finest fishing holes, I can count on one hand the amount of times I cast a fly into what I considered the perfect swimming hole. Maybe it was my attention span. Or maybe it was because of the dirt jumps we were building on the other side of our house. I always saw fly fishing as a "retirement sport." For George though, the river became his thing.
Two decades later, George, along with our good buddies Jack Porter and Rudy Babikan, runs Los Locos, a fishing operation along Baja California Sur's Magdalena Bay. The trio makes its annual pilgrimage south in October and spends the next two months guiding clients and hunting for marlin. Mexico's Baja Peninsula is a mecca for dedicated fishermen, dirtbag surfers, throttle-twisting enthusiasts and individuals willing to ride their touring bikes for 1,000-plus miles. I do not fit into a single one of those categories.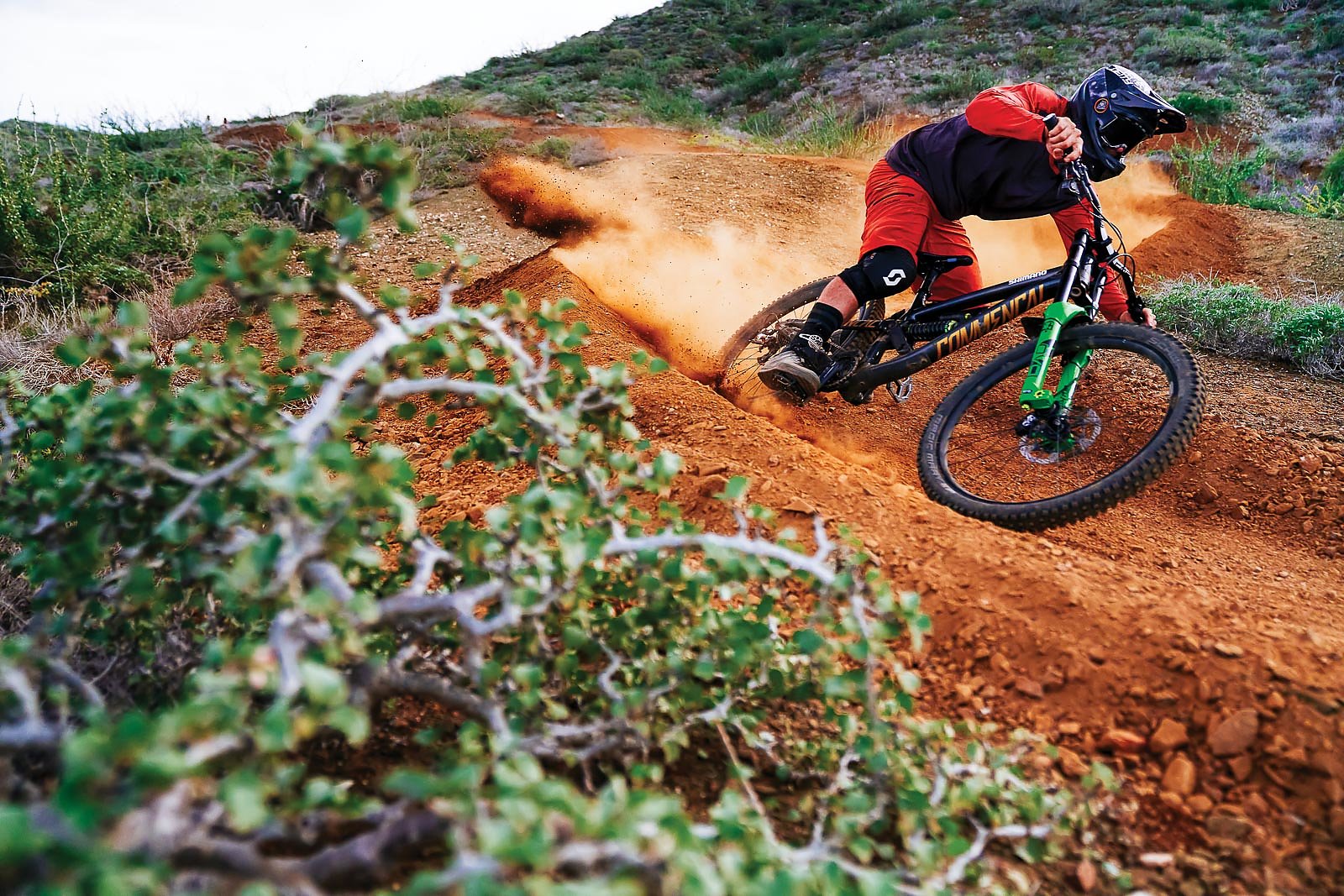 My passion for mountain biking parallel's George's obsession with fishing, and of all the places I thought these two passions could overlap, Baja was barely on my radar. But every fall, without fail, George sends me photos of the mountains sitting miles offshore, separating the wide-open Pacific from Magdalena and the adjacent Santa Maria Bay. After years of being teased with these photos—and even a torturous visit without my bike—I knew I had to ride in those mountains.
So, I convinced my close friend Alex Chay, a well-versed fisherman and absolute animal on anything with handlebars, to join me in what would surely be the most rogue multi-sport mission we'd ever done. The goal of this trip was to get a novice fisherman (such as me) on a line with a billfish and also use the boat to access some of the dirt spines towering above the deserts beyond the coast. We had a two-week window between Los Locos' client trips to get out, ride these mountains and catch some billfish.
I'd seen some similar lines years before, but that was during a road trip along the eastern side of the Baja Peninsula. In the planning of this trip, I hadn't considered that the dirt on the Pacific side might be much drier. Riding down these mountainsides without a trail would require soft dirt for traction, but much of the terrain on the mountains' Pacific side is sun-baked and windblown. On arrival, I realized we would have to work hard to find rideable sections.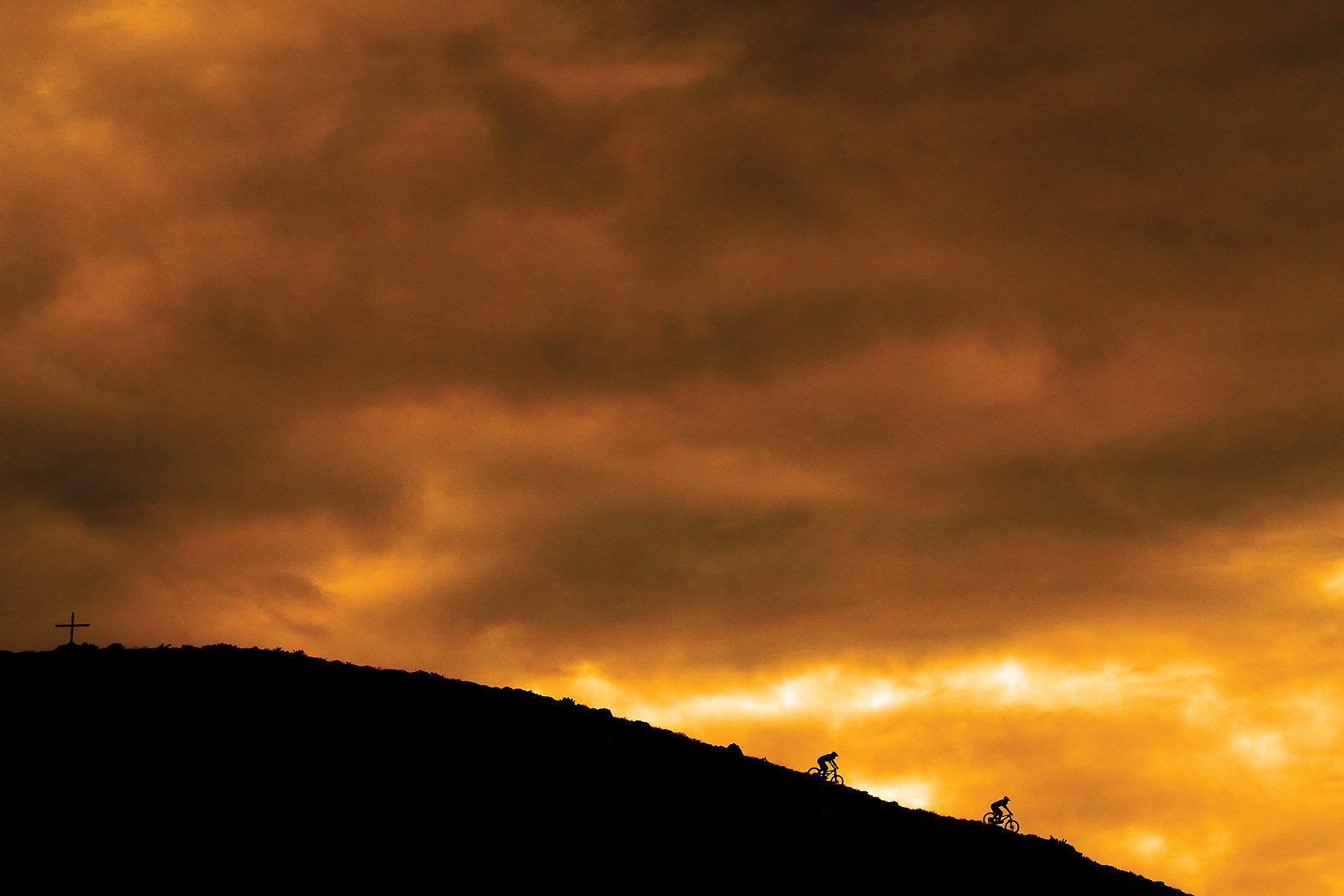 Across the bay, and only accessible by boat, sits Isla Magdalena. A few miles south of the island's lone village, overlooking Magdalena Bay, is an accessible ridgeline with easy beach access and sandy dirt that reminded me of Utah's dry desert soil. While the ridge looked perfect from afar, upon closer inspection we realized it was littered with spiny cacti.
Our frustrations of bad dirt and tough digging were squashed by successful afternoons catching marlin offshore, and those tough days fishing were long forgotten while dropping into a trail that ended on a pristine beach.
With permission to dig granted by the local villagers, we had the Los Locos crew drop us on the beach to hack away at the most scenic trail I've ever built. We wanted to ensure there would be at least one legitimate line we could ride, and this trail was going to be it. After days of moving dirt, we finally had something rideable. Alex and I lapped it for an entire day, hiking it over and over, just so we could smash the berm at the bottom one more time.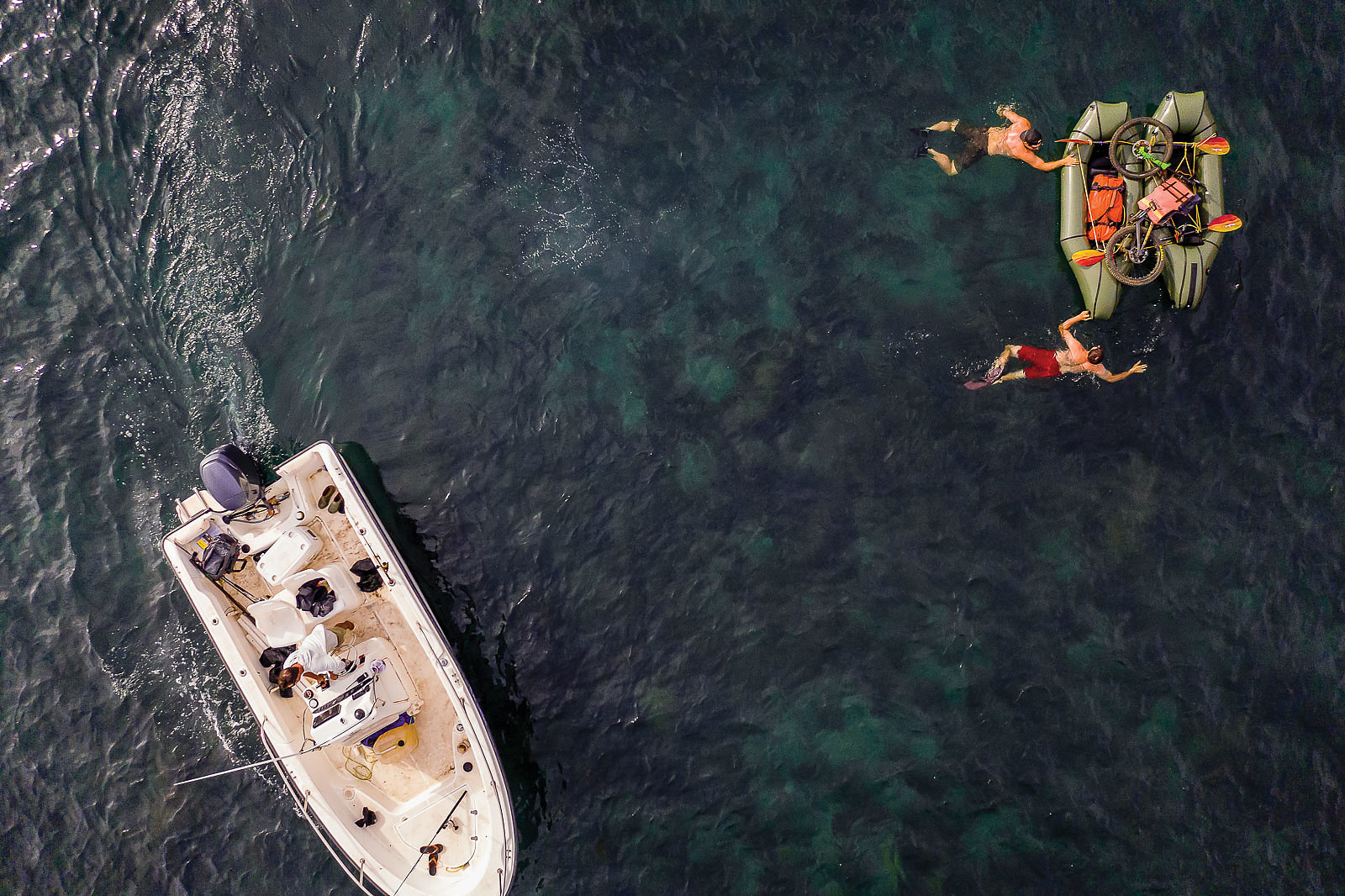 Our next hopeful destination proved a little more challenging and involved a "land jump" over Isla De Magdalena. To do this, Jack, a Los Angeles native who has Baja running through his gringo veins (his family has been visiting for generations), put a call out on the local fishermen's radio channel and got us in touch with Raul. Next thing we knew, Raul was driving his truck to meet us on a remote beach north of town. We loaded our boat onto Raul's trailer and he drove us over the island, from Bahia De Magdalena to Bahia Santa Maria.
On the other side of Santa Maria Bay sits a seasonal surf camp with a massive ridgeline that ends at a perfect point break. Due to the waves, we couldn't get all the way to land by boat, so Alex and I had to shuttle our bikes through the whitewater on two Alpacka rafts strapped together. Our effort was rewarded with an incredible descent, with the Pacific to one side and the bay on the other.
The primitive trail, made barren by persistent Pacific winds, offered challenging riding. As we dropped in, we could see Jack surfing the point break and George and Rudy pulling up a huge grouper. I marveled over the wildness of the place.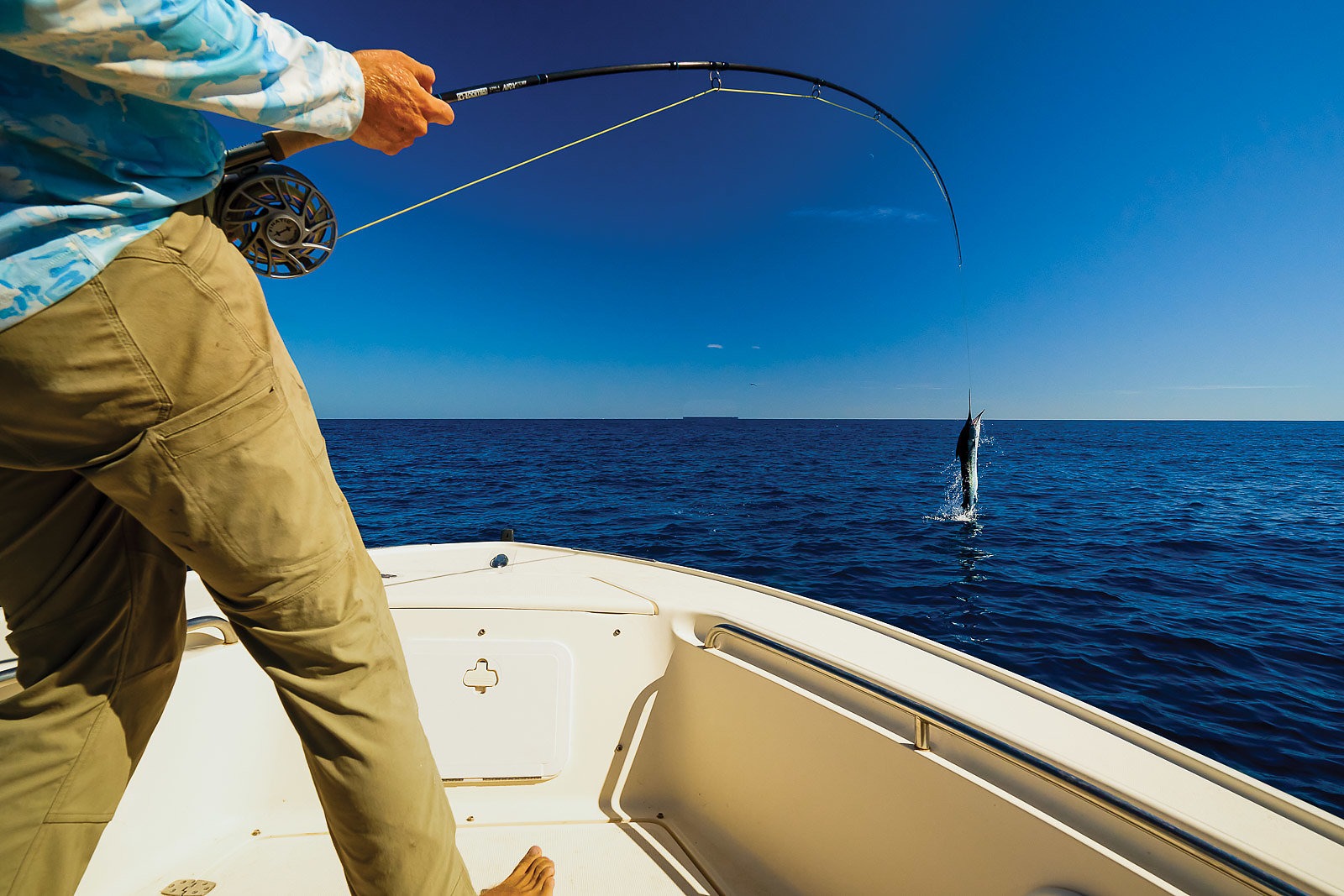 Buoyed by our success, we put our sights on one more zone we'd previously spotted: Isla Magdalena's Pacific side, which could only be approached by open ocean with no shortage of whitewater. We loaded up one of our rafts with two McLeod hoes, hiking gear and a day's worth of water and food, strapping the gear down as best we could. Unfortunately, our drop-off was badly timed, and we got cleaned up by a massive set of waves, causing us to swim our raft to shore and collect our scattered gear on the beach. After a couple hours of digging, we realized the zone was not a realistic riding option, so we decided to cut our losses and abandon it in favor of fishing and cervezas.
While the riding was far different from what I had originally pictured, the collective experience and cumulative effort put into these two weeks was beyond rewarding. Our frustrations of bad dirt and tough digging were squashed by successful afternoons catching marlin offshore, and those tough days fishing were long forgotten while dropping into a trail that ended on a pristine beach. Every day was hard earned, but followed with a cold beer, the smiling faces of good company, and quite often a feast of clams, shrimp, octopus and all manner of fish—there was always plenty to celebrate. The lines we'd been able to ride were simply a bonus.