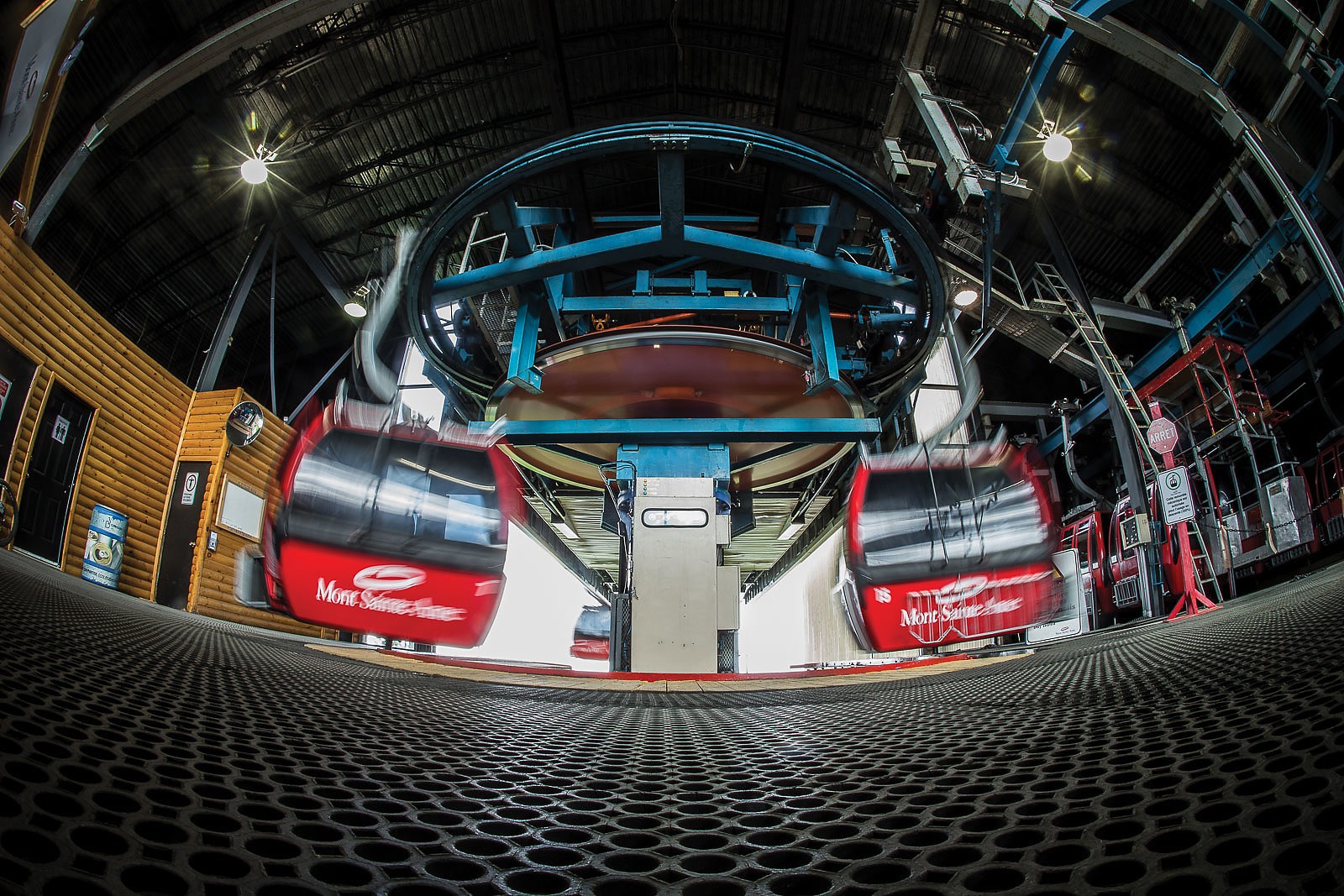 Of Legend and Lore Mont-Sainte-Anne's Many Masterpieces
To most mountain bikers, the name Mont-Sainte-Anne (MSA) conjures up iconic images of World Cup racing glory, from mud-soaked downhill championships to grueling tests of cross-country endurance.
For a relatively small mountain of 2,050 feet in elevation, its global reputation punches far above its height, registering some of the most memorable moments in mountain bike racing history.
The mountain established itself as part of the mountain bike racing circuit in the early days of international racing, hosting its first World Cup event in 1991. Since then, MSA has been the site of a World Cup race every year, at times fielding the actual World Championships. These races have become the main act in a massive bike festival called Velirium, organized by a company whose boss, Patrice Drouin, was a forefather of mountain biking in Quebec.
The mountain's World Cup racing pedigree had a huge influence on the region's riding community, and over the years many standout athletes emerged from the scene, which even fostered Olympic greats such as Marie-Hélène Prémont, who won a silver medal in the cross-country discipline in 2004.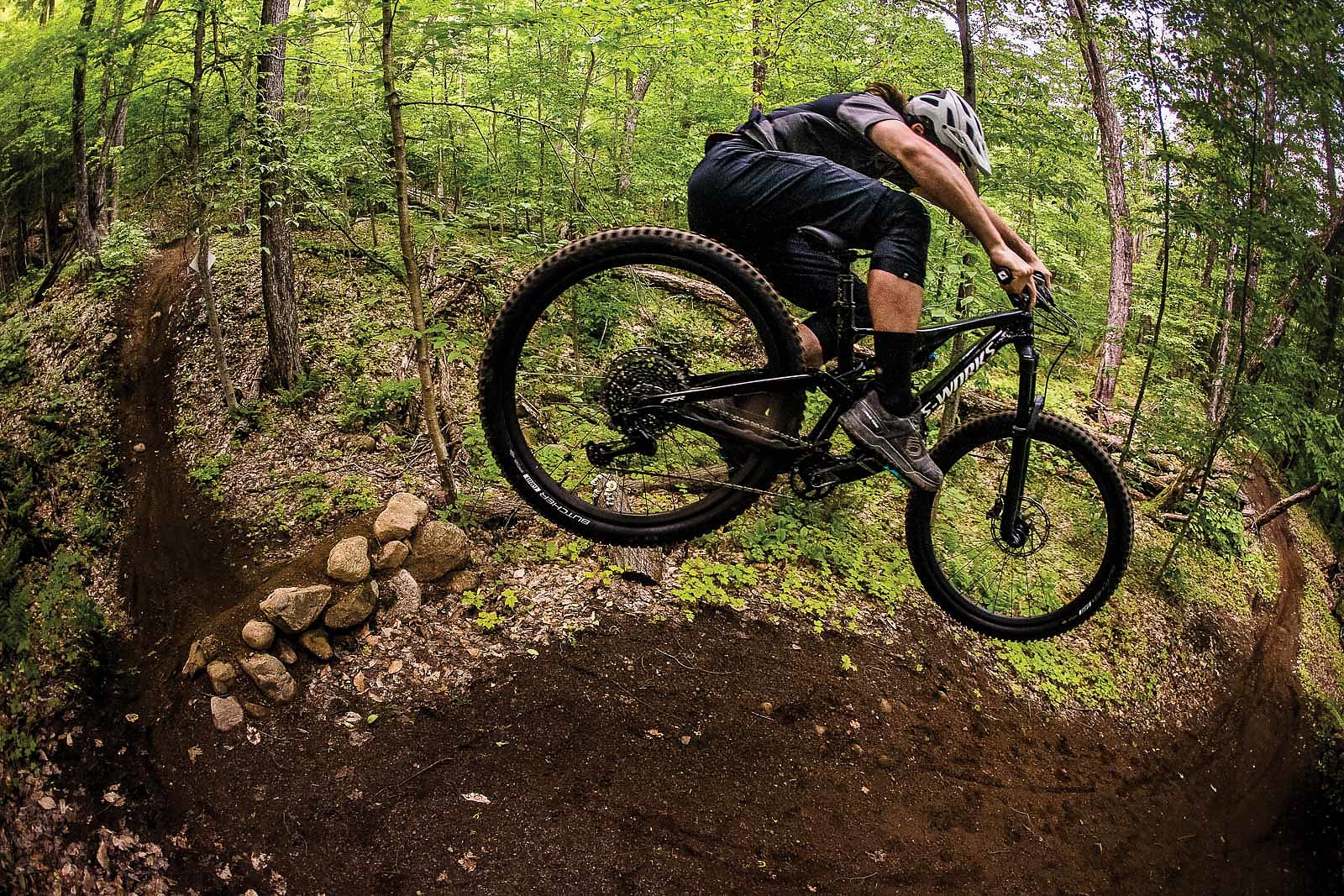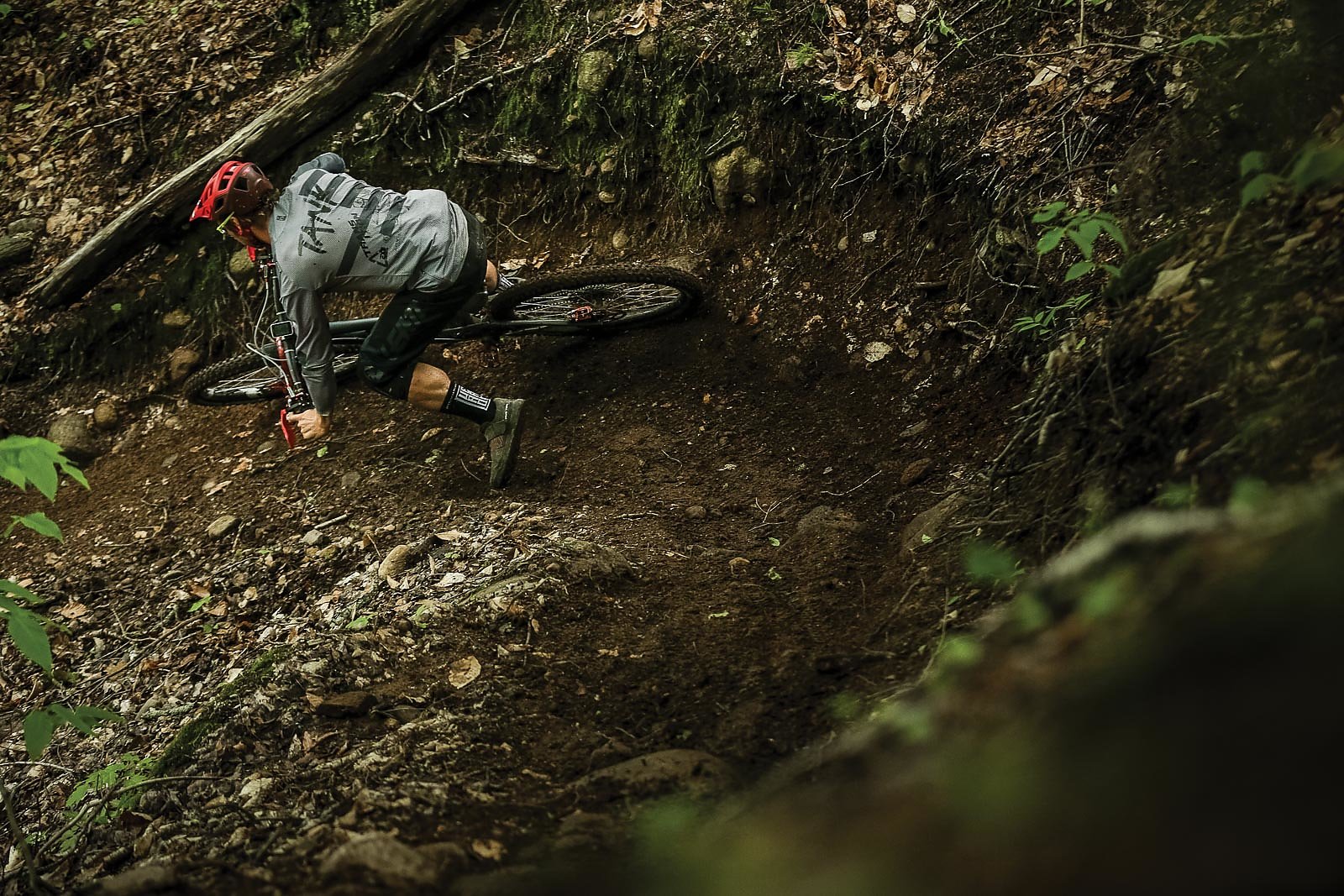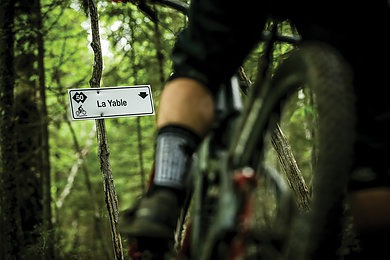 But MSA's racing reputation somewhat belies its status as an all-around mountain bike destination, with a staggering number and variety of trails suited to riders of all different skill levels. The mountain, located just 25 miles from Quebec City, boasts more than 80 miles of cross-country and all-mountain trails, while the lift-served bike park features almost 20 miles of pure downhill tracks.
The DH trails themselves are truly the stuff of legend, and MSA has some of the world's most raw, steep and technical trails. Some of the seminal gravity-fed trails have been around for more than 20 years, and many of them represent a challenge to simply make it from top to bottom. The mountain's early trail builders were not afraid of rocks and roots and preferred to use them as features on some of MSA's most enduring trails, such as La 1837 and L'Inuk.
Over the years, however, MSA has made a concerted effort to build new trails that are suited to a wide variety of rider skill levels. Tracks such as La Grisante were designed to present moderate challenges to intermediate riders, and the mountain has invested heavily in a new, machine-built flow trail that has yet to be named. The trail, which will feature small jumps and mellow berms, is the result of a collaboration between MSA and a regional council, and will cost $150,000—the biggest investment the mountain has ever made on a single trail. What's more, MSA is now working on a five-year business plan to further develop the bike park and ensure it has something to offer everyone.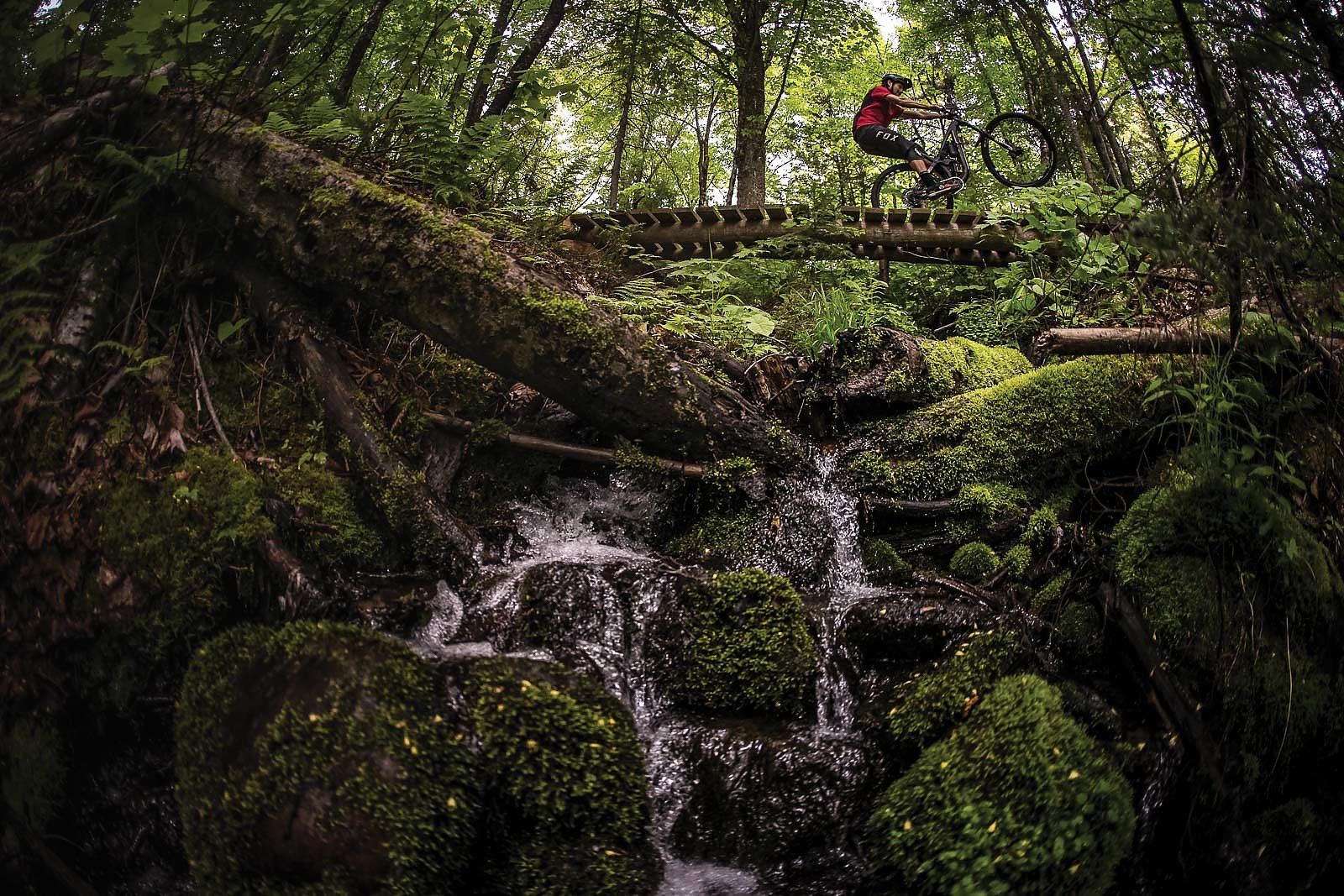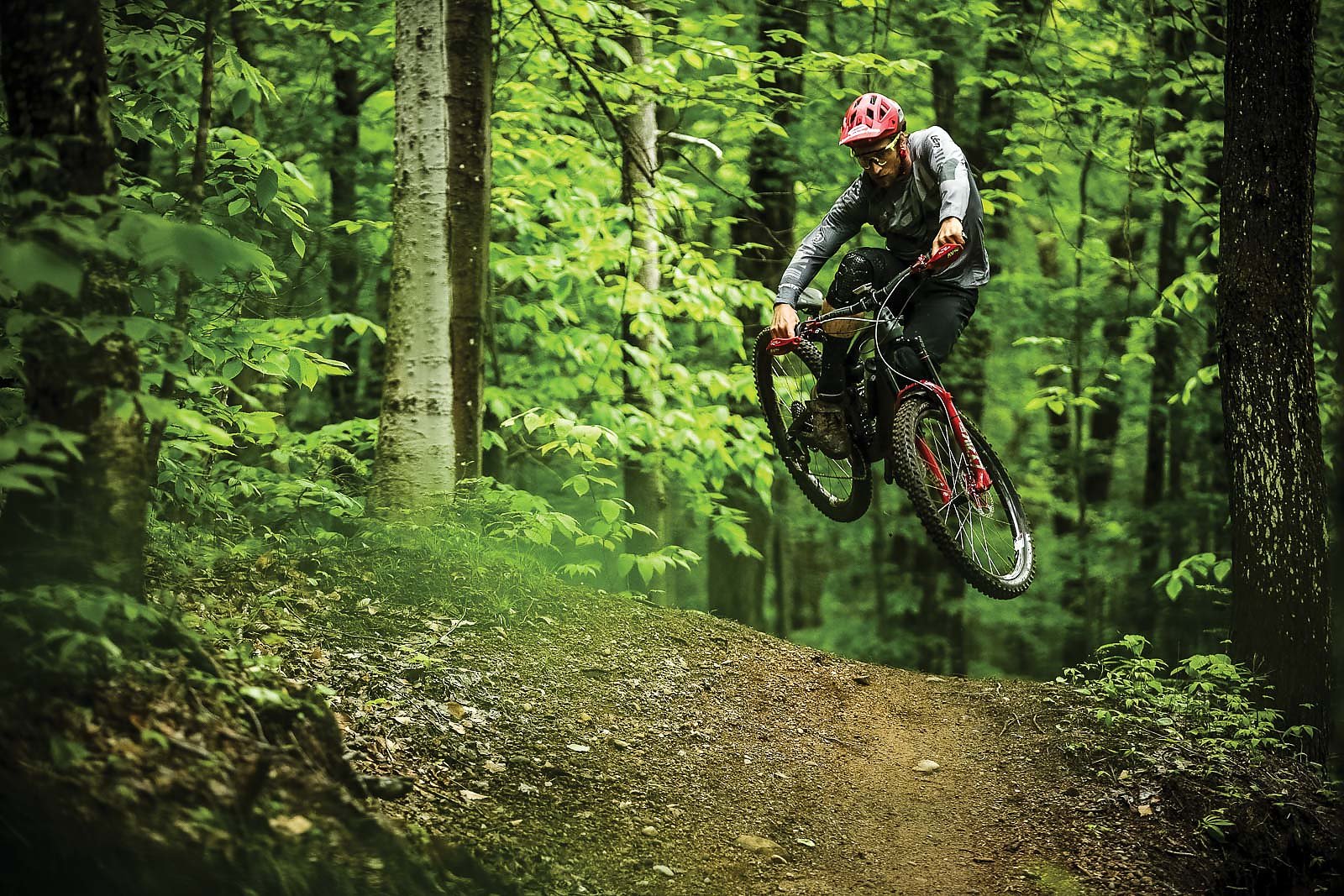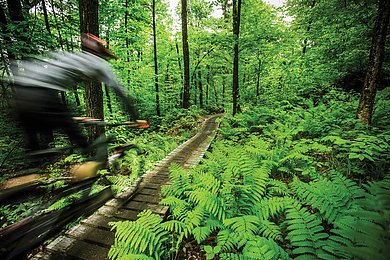 While MSA has long been known for World Cup-worthy downhill and cross-country trails, the mountain has evolved in recent years with the emergence of the enduro racing format. These days, new trails are likely to be a blend of old-school DH lines and technical cross-country sections, and it's now common to see riders in baggy shorts using these trails for all-day hammerfests— even mixing it up with a few gondola-assisted bike park laps.
The trail that makes it most possible to link the gravity and cross-country sectors is La Bouttaboutte, which was built four years ago to give riders the best of both worlds. This behemoth connector ties in with several trails from both zones and also features an enduro section that was designed via collaboration between MSA and local riders.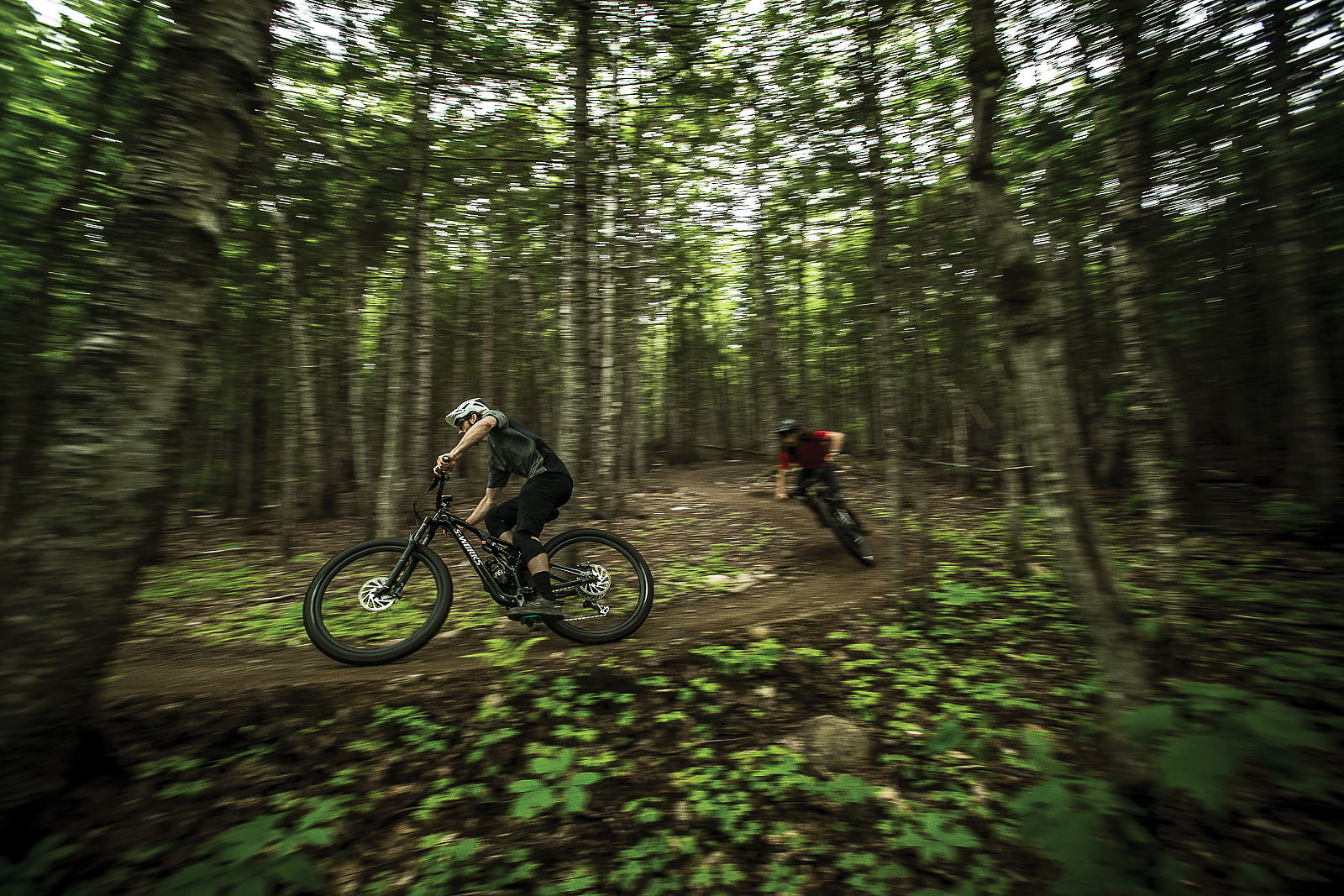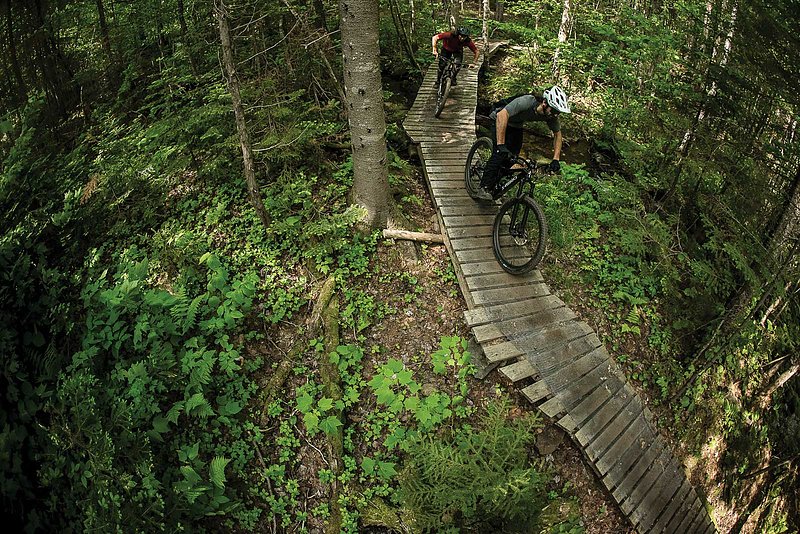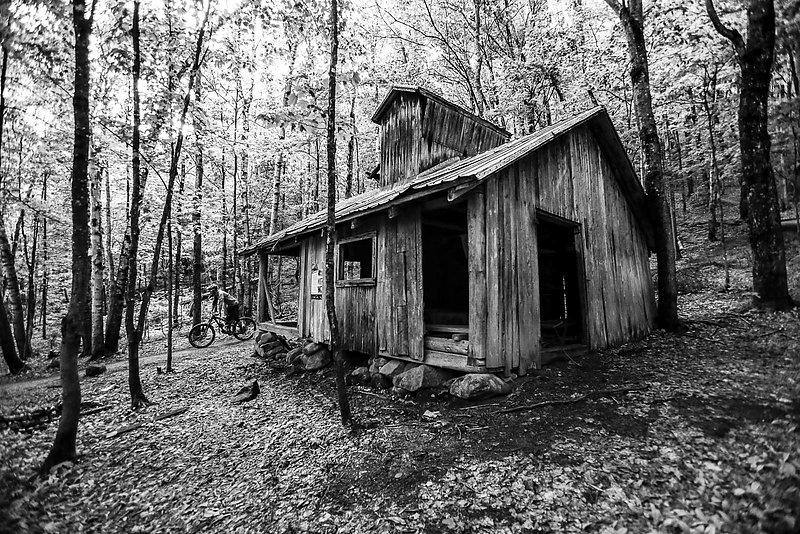 Such collaborative effort has created excitement and a level of involvement that is culminating in one of the most cohesive trail networks in eastern North America. Through MSA's adopt-a-trail project, local riders have been recruited to maintain a trail of their choosing for a year, allowing the full-time trail crew to focus on building new sections. Among the enduro-style tracks that have resulted from this approach are L'Avenue Royale, La Bella Coola and La Yable, the last of which took three years to build by hand. Each is a masterpiece mix of high-speed sections, flowy turns and MSA's signature old-school tech.
All these efforts are attracting a more diverse array of riders to MSA and helping to bridge the mountain's illustrious racing past with its recreational future, where local involvement, high-fives, barbecues and beers are becoming the new norm.