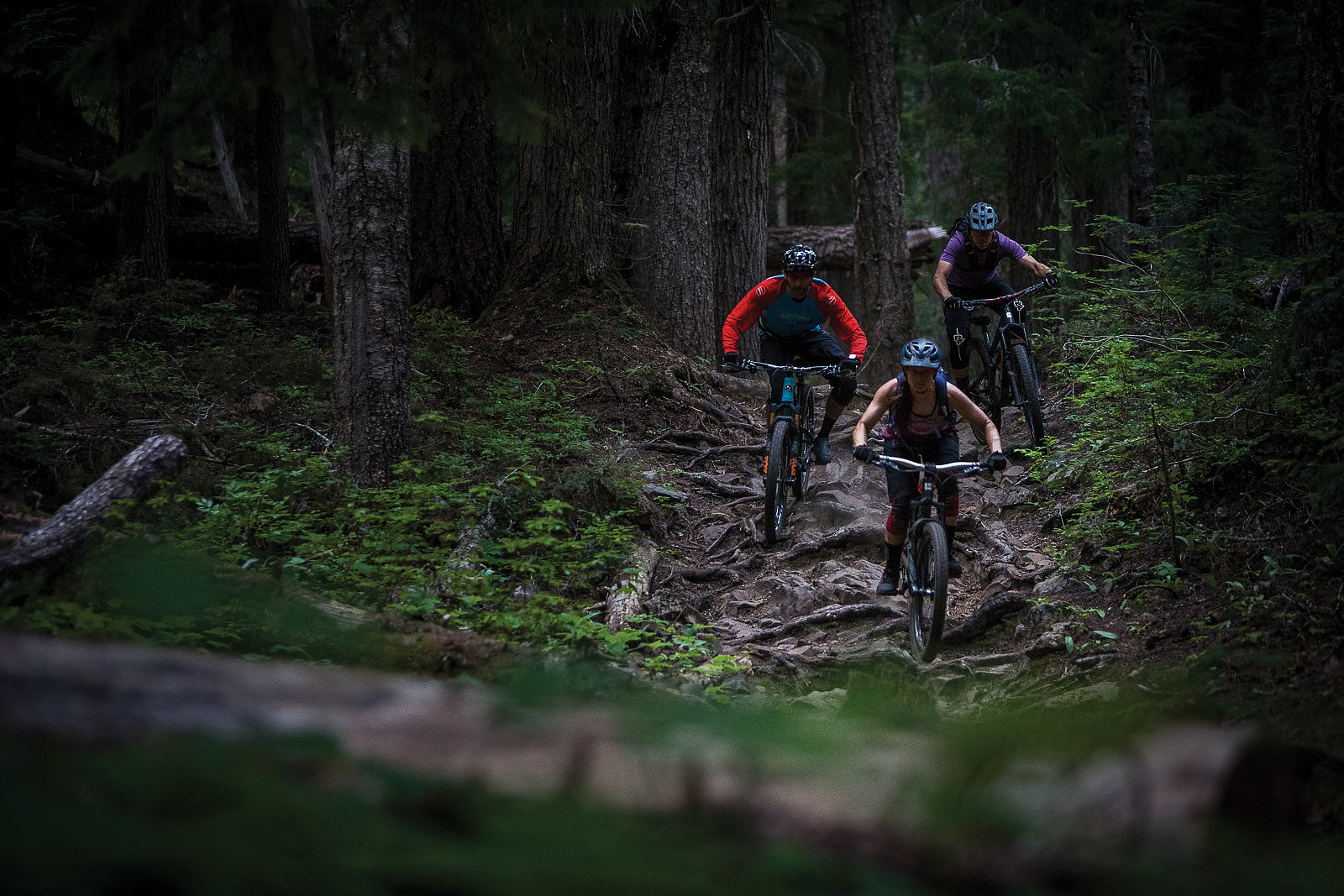 Full Circle Seattle's Big City Life
When I first moved to Seattle 10 years ago, I was admittedly apprehensive about relocating to "the big city."
I'd been living in the small mountain town of Durango, CO, where I'd grown used to waking every morning to blue skies and incredible singletrack right out the front door. In the Northwest, days began with gunmetal gray skies (and oftentimes rain), a much larger population, and the need to drive to go mountain biking. I'd come from a place with every kind of trail imaginable and an amazing community of talented riders. Here, I didn't know the trails or have anyone to show me where they were.
As I began my search for new singletrack and a new crew, it didn't take long to find some gems close to the city and a few folks to ride with. I quickly met people in the bike shops, out on the trails and in the parking lots—even in the dead of winter when the short days offered only a few hours to get loose and muddy in the dense Pacific Northwest woods.
During my very first ride on Grand Ridge, I came across a group of single speeders. What began as asking for directions soon turned into a good conversation, and 10 years later I still hang out and ride with several of them. The past decade has been nothing short of a good ride—for both the city and myself—as it's seen the creation of the first-ever urban mountain bike park, the I-5 Colonnade, located under an unoccupied stretch of the interstate. Duthie Hill, 120 acres of densely packed singletrack, was a ground-breaking collaboration between grassroots advocacy groups and government land managers which now sees more than 150,000 user visits each year.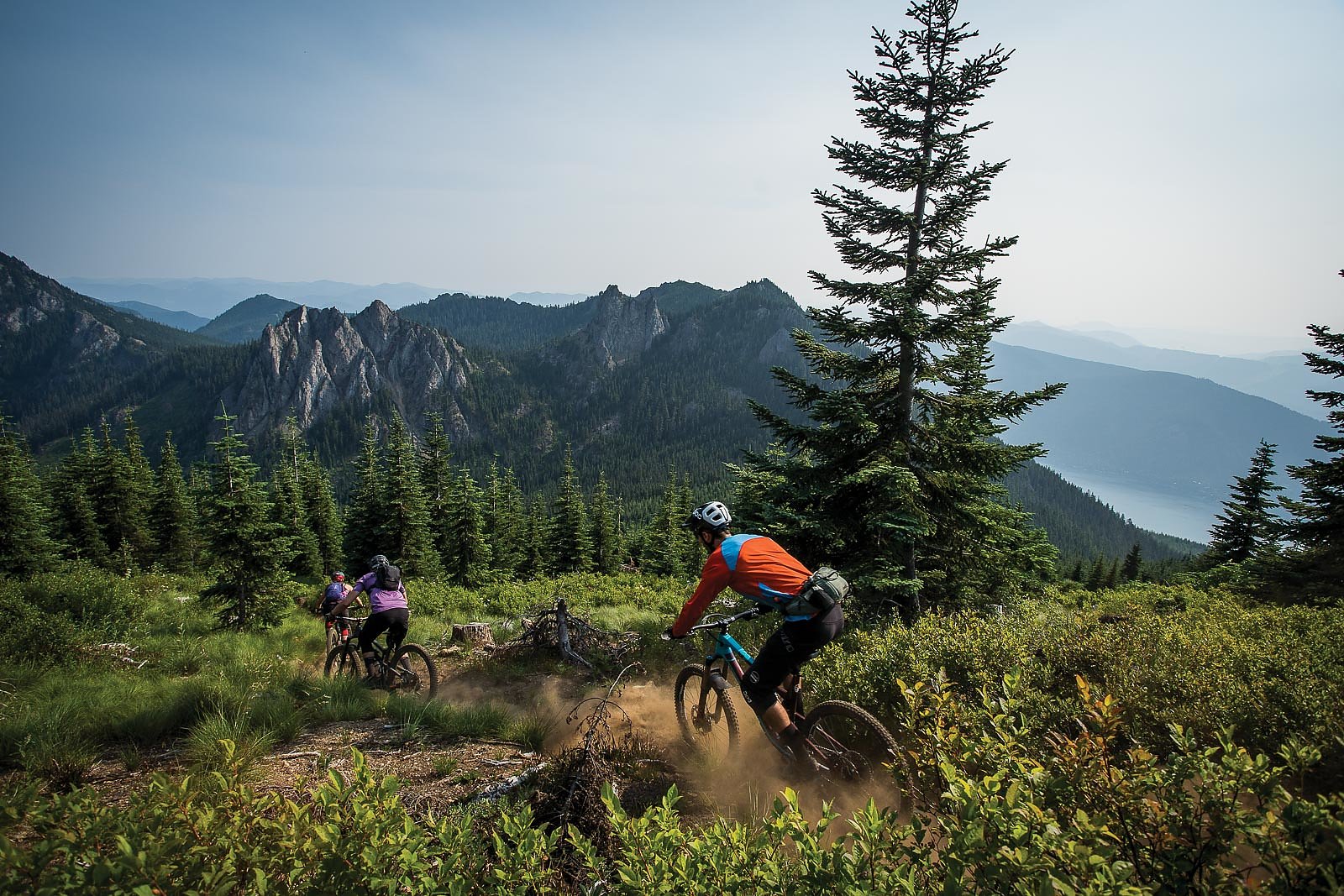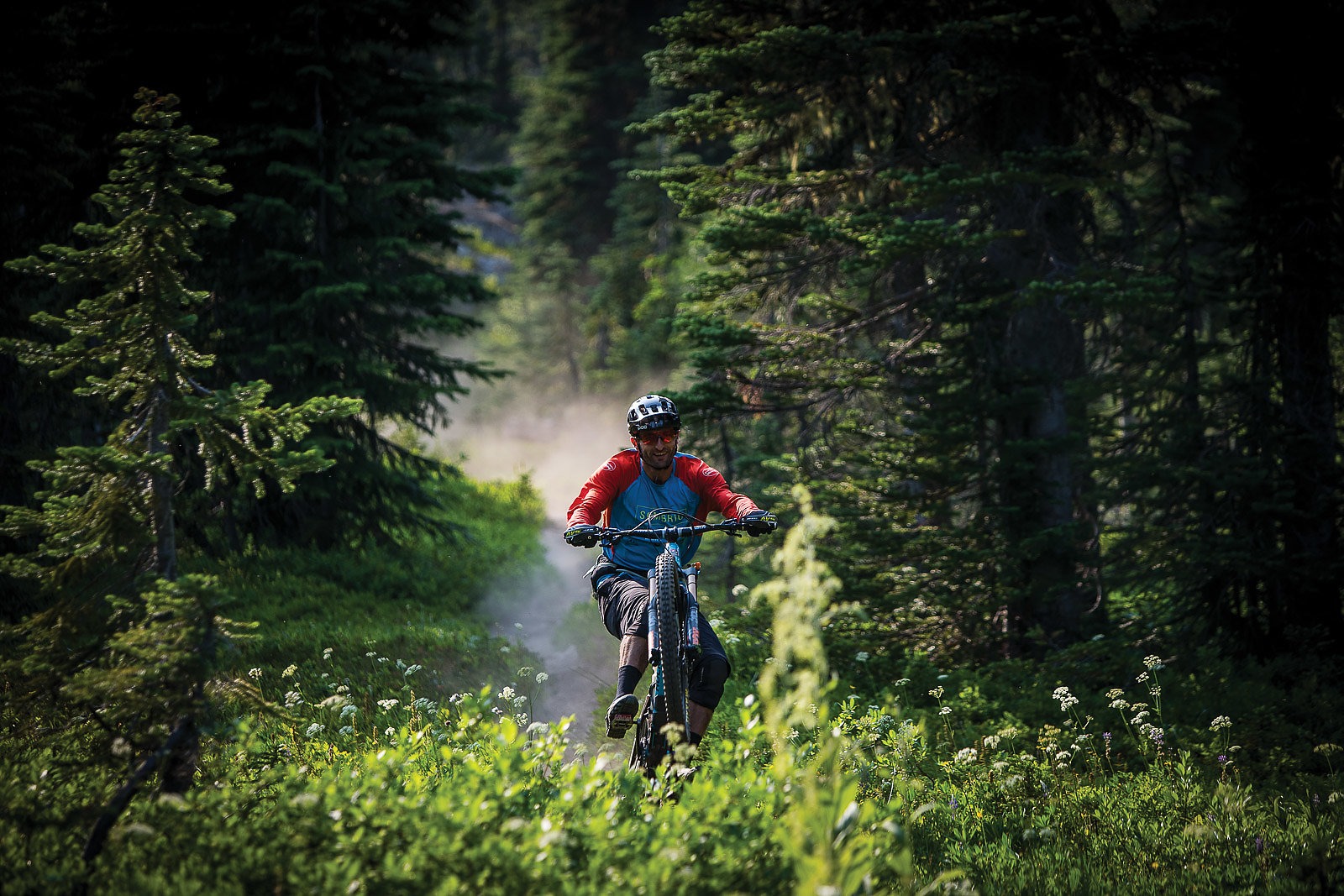 Yet despite its current all-star status, the Seattle area's mountain bike momentum only truly started rolling in the past few years. People have been riding in the area since the 1980s, enough that by 1990 there were two advocacy organizations based out of the city: the Concerned Off Road Bicyclist Association (CORBA), founded in 1989, and the Backcountry Bicycle Trails Club (BBTC), founded in 1990. CORBA merged with BBTC in 1990, and the group spent the next 10 years "beating the drum," as Evergreen Mountain Bike Alliance's Executive Director Yvonne Kraus puts it, promoting trail access and working on Tiger Mountain, home to one of the area's earliest trail systems. However, with a membership of around 100, it wasn't a very loud drum.
Meanwhile, the volume for mountain biking in general was reaching 11 (Spinal Tap reference), especially as places like Bellingham's Galbraith Mountain trail network and the Whistler Bike Park had started becoming more established. Trails were being built in the Seattle area, but most were illegal and conflict between land managers and mountain bikers was only growing. By the early 2000s, the BBTC—who continued to prove quietly and competently progressive, even winning IMBA's Model Program Award in 1996—told the city they were ready to roll up their sleeves and help solve the problem; they just needed a chance.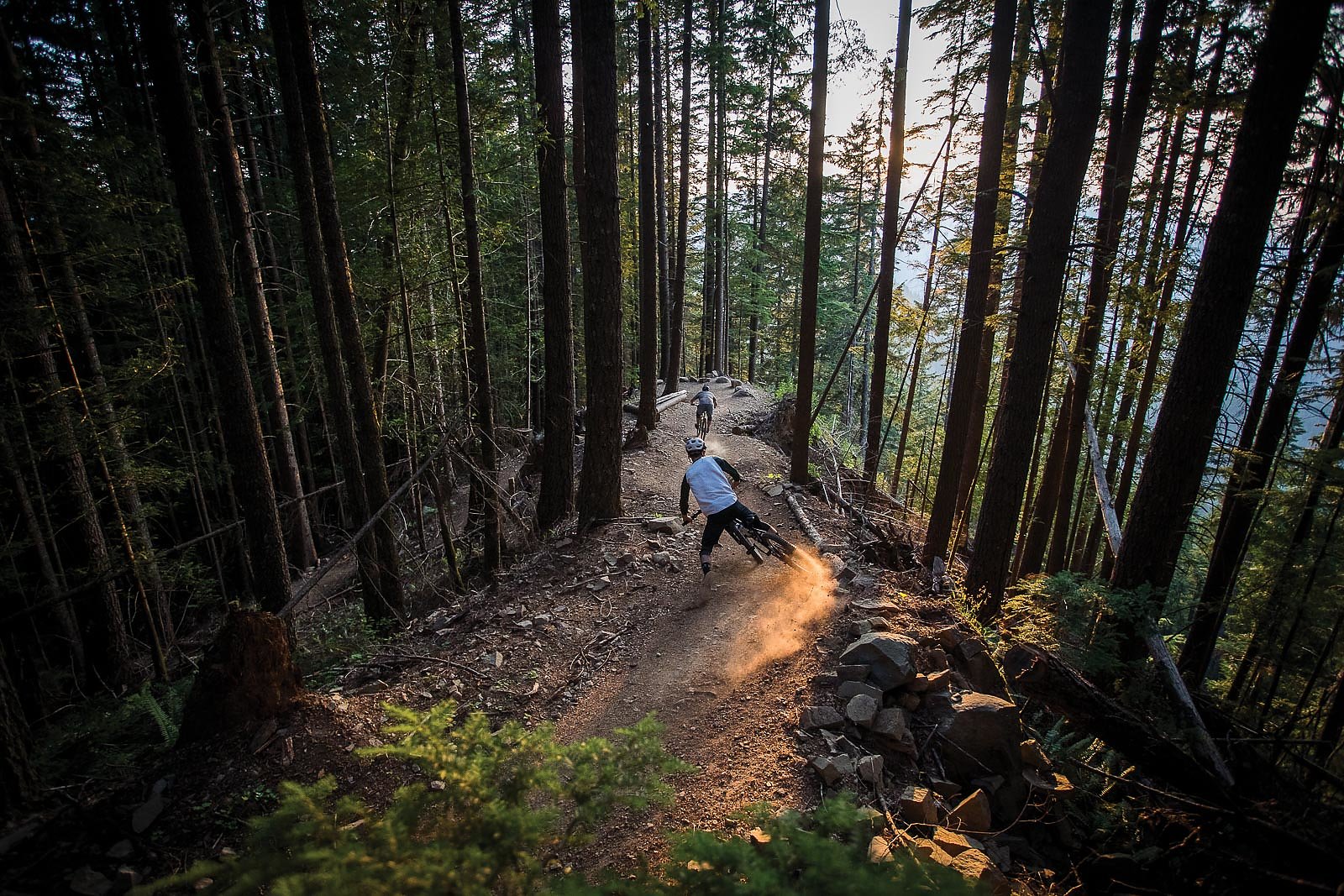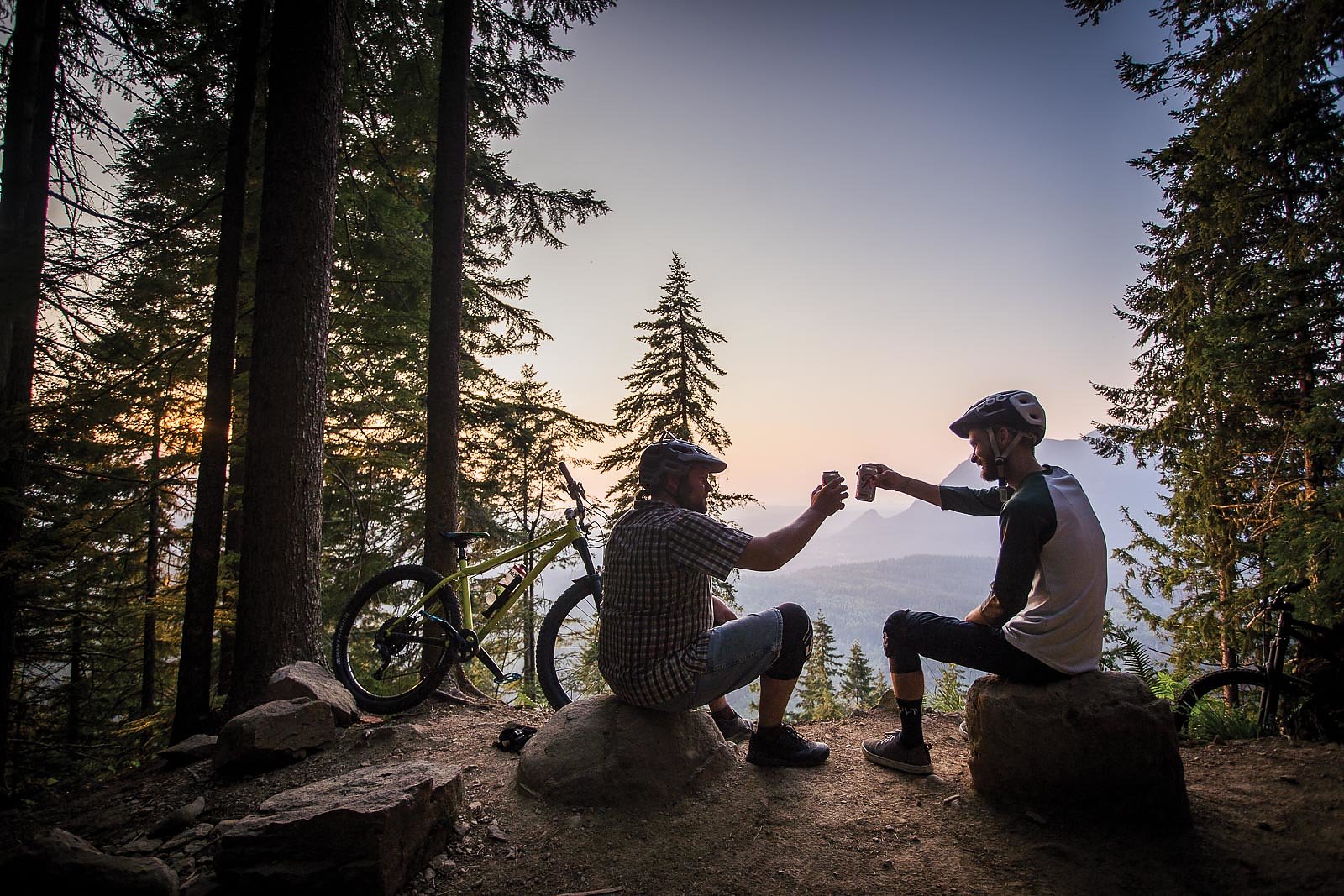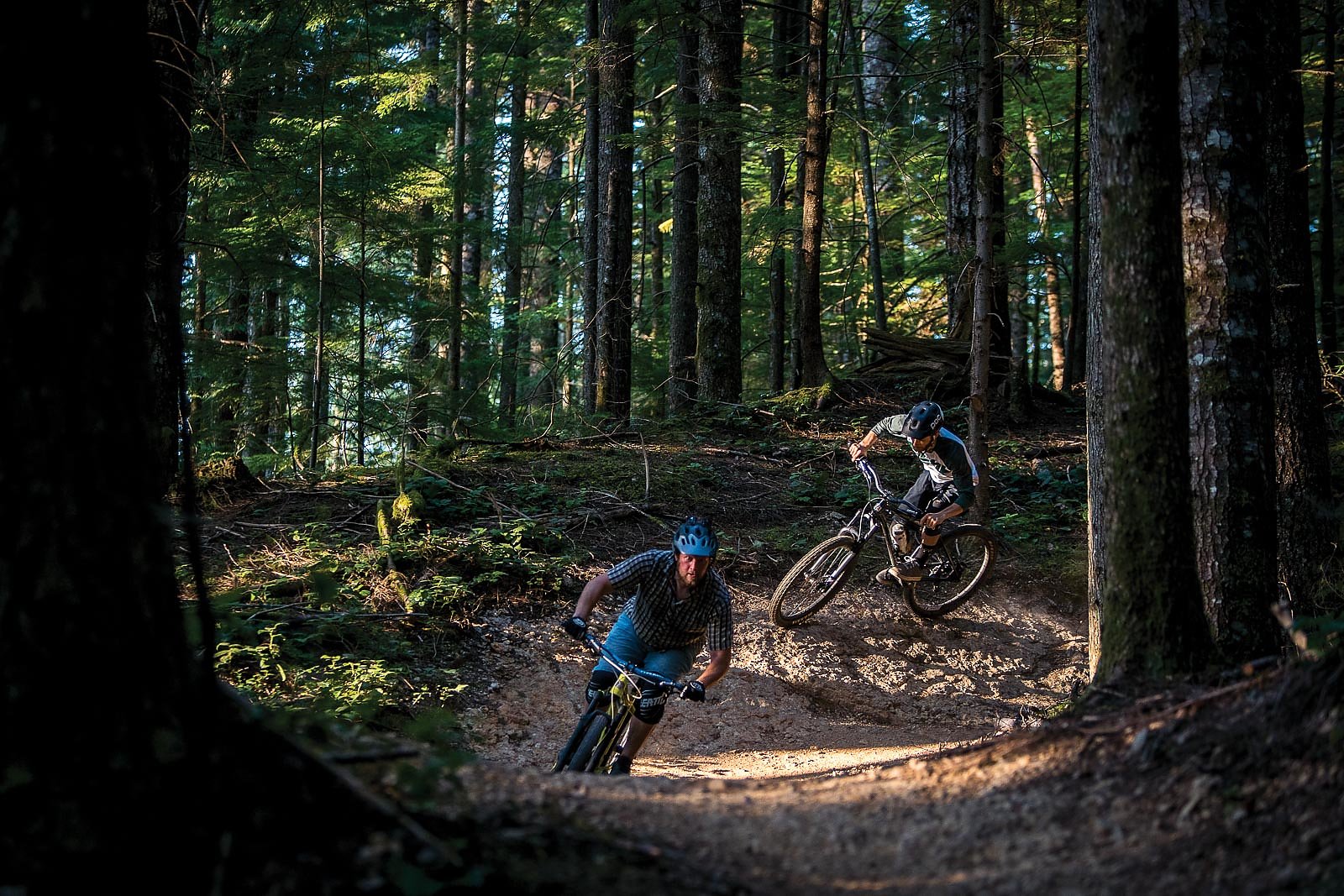 That opportunity came in 2005, with the ground-breaking (literally) I-5 Colonnade urban mountain bike park. During construction, BBTC made the decision to rebrand as Evergreen Mountain Bike Alliance and go statewide, and from there—well, that brings us to where we are today. As it closes in on its 30th anniversary, Evergreen now has eight chapters across the state of Washington, a membership nearing 4,900 members and a budget of $2 million. In 2018 alone, they've already built nearly 30 miles of trail and have several large projects slated to open this fall, with volunteers clocking 17,000 hours so far. It's been so successful they've become a model for other areas—especially when it comes to working with land managers.
When escaping the city to ride, the closest and most popular destination is Grand Ridge, a 30-minute drive from Seattle on the eastern flank of Issaquah (the birthplace of the band Modest Mouse). The out-and-back is full of switchbacks, bridge crossings and flowy, loamy singletrack, and now (thanks to Evergreen) links to Duthie Hill, where skinnies, freeride features and cross-country trails offer a bit of everything. A mere seven miles to the east, just outside of Fall City, is Tokul East and Tokul West, where you can choose between mellow and flowy singletrack or full-pucker, full-commitment descents.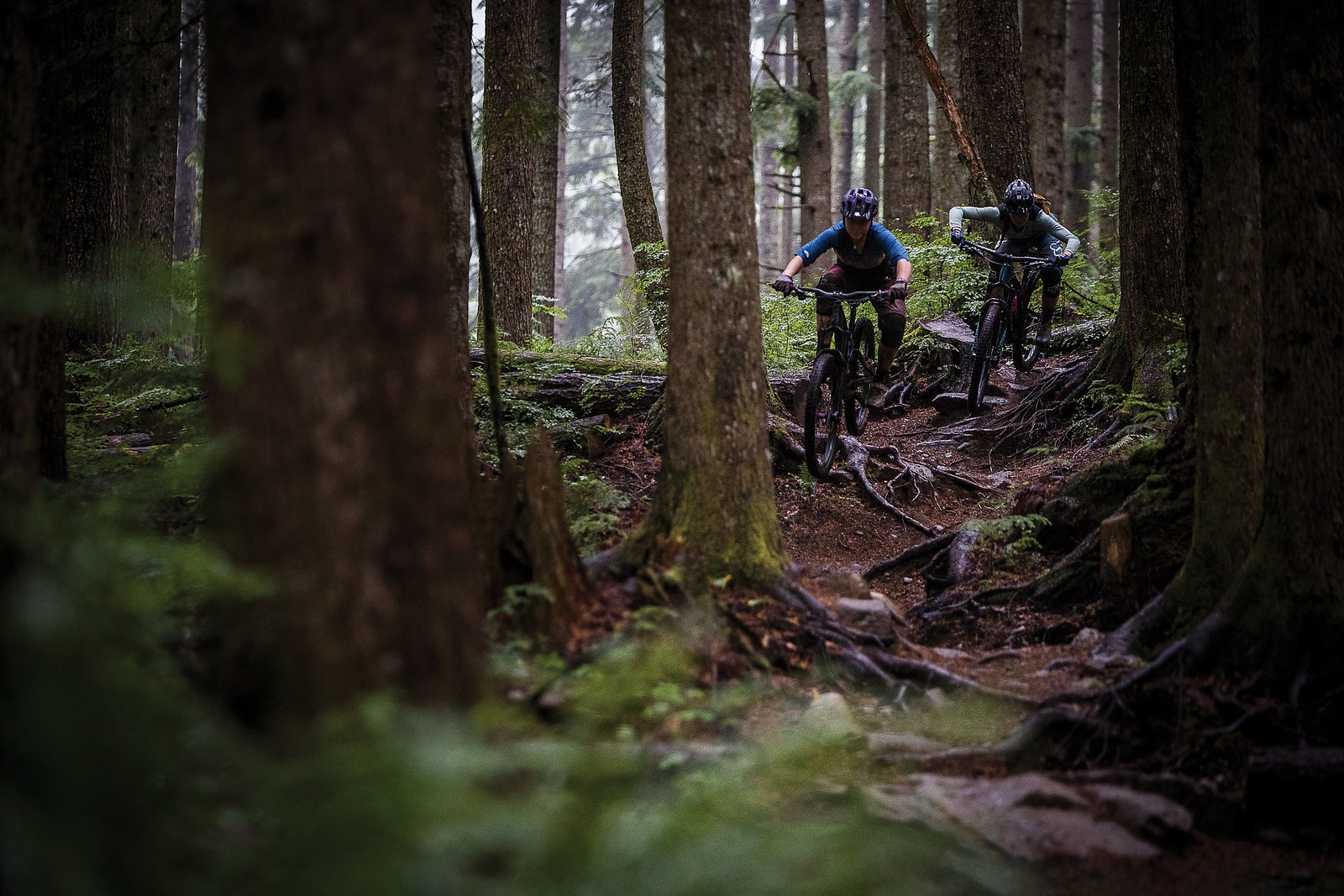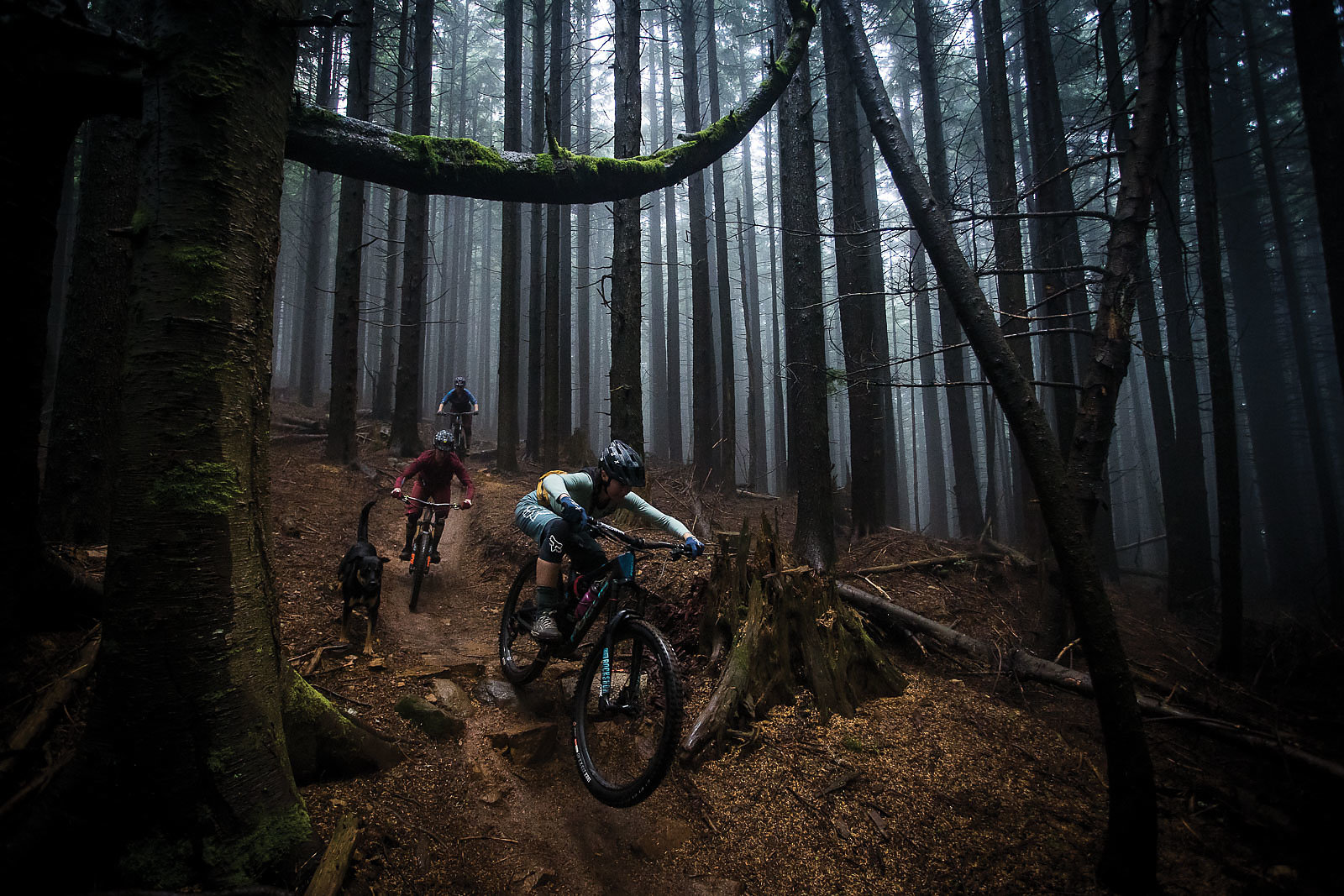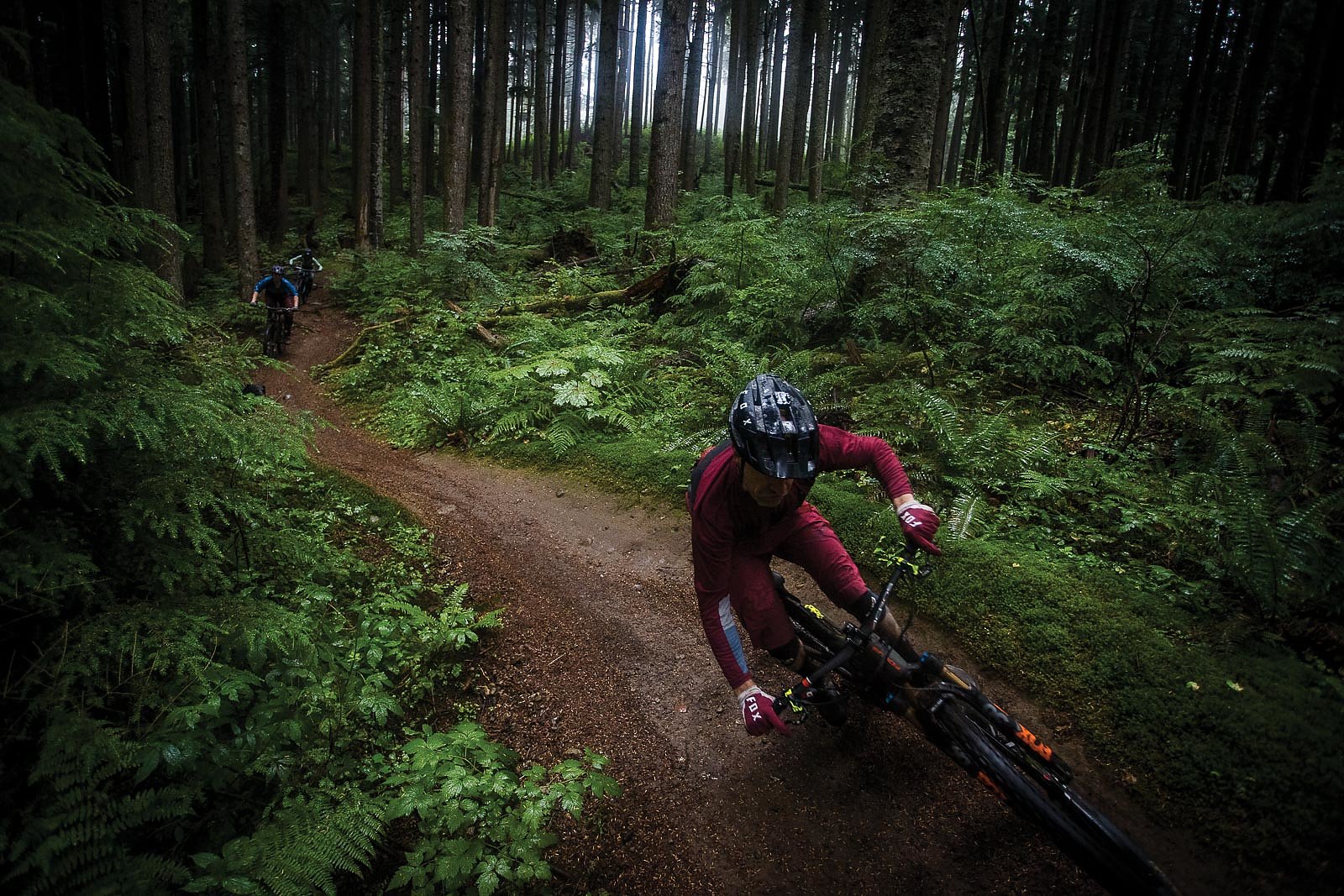 And, of course, there's Tiger Mountain. With 1,400 feet of vertical, it remains one of the more popular areas for gravity addicts—especially Predator, the network's esteemed DH trail. Previously, the only way to the top was to climb (or push) a seemingly never-ending Forest Service road, but Master Link, the newly built main ascent, is a godsend. Tiger hosts the Sturdy Dirty Enduro and a Cascadia Dirt Cup stop, both worthy events that draw the area's most fervent fans and racers.
One of the more recently upgraded ride areas is Exit 27, officially called Raging River, which offers incredible views of Mt. Rainier and a few newer trails like No Service and Invictus, which feature steep, technical, root-filled sections that are treacherous when wet and not for the faint of heart. Thanks in part to the efforts of Evergreen, Raging River will eventually connect with East Tiger Mountain for an all-day epic. It's a day many of us are looking forward to.
A decade since that kid (at heart anyway) from small-town Colorado was thrown into Seattle, I've found that in the Pacific Northwest, big city life isn't bad at all. Thanks to the Puget Sound's temperate climate you can ride year-round and stop at more than a few world-renowned breweries on the way home before catching a show in Seattle's legendary music scene. After a full day of riding, hopping on a townie bike to enjoy the city life brings everything full circle—the diverse culture, nearby nature and the ability to experience it all on two wheels.