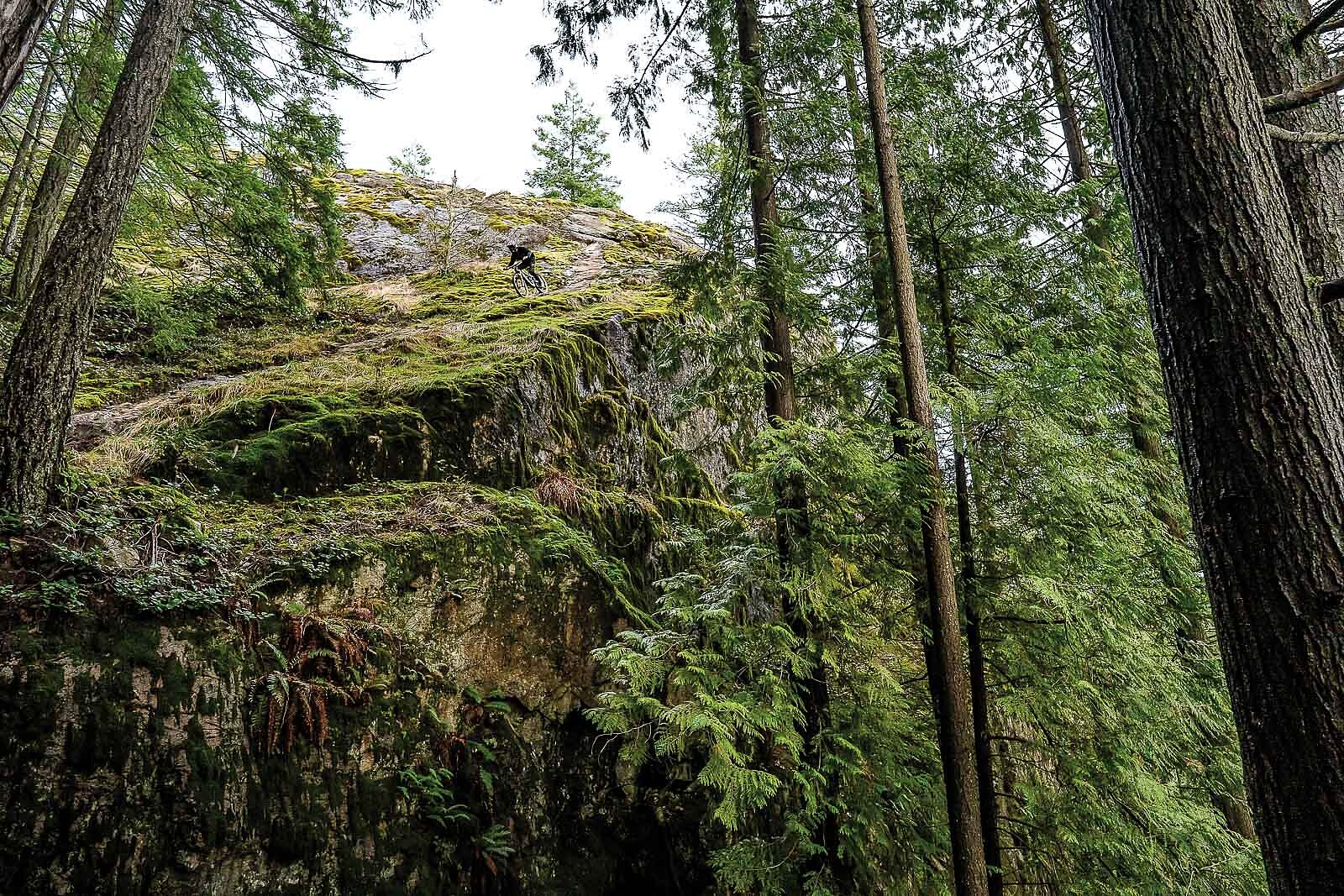 Double Exposure In The Moment With Kelsey Toevs and Steve Vanderhoek
By this point, hundreds of thousands have seen North Vancouver-based freerider Steve Vanderhoek charging some of the most consequential lines ever filmed on the North Shore in Scott Secco's visual opus, "Risk Is Reward"—a raw and muscular salute to freeriding's perilous past and uncompromising present. The short film itself is a triumph, offering perspectives that drive home the abject risk taken by Vanderhoek while drawing cinematic parallels with his work as a firefighter.
Watch the short film over and over (and you should!), one thing you won't see is the unshakable solidarity of Vanderhoek's partner, Kelsey Toevs, a professional photographer who helped him with builds and stood by, stone-faced, as he guinea-pigged unfathomable features. She also documented some of Vanderhoek's boldest moves with her camera, in an unflinching display of vicarious courage. Here is a gallery of Toevs' images, complete with her thoughts from the moments when she captured them.