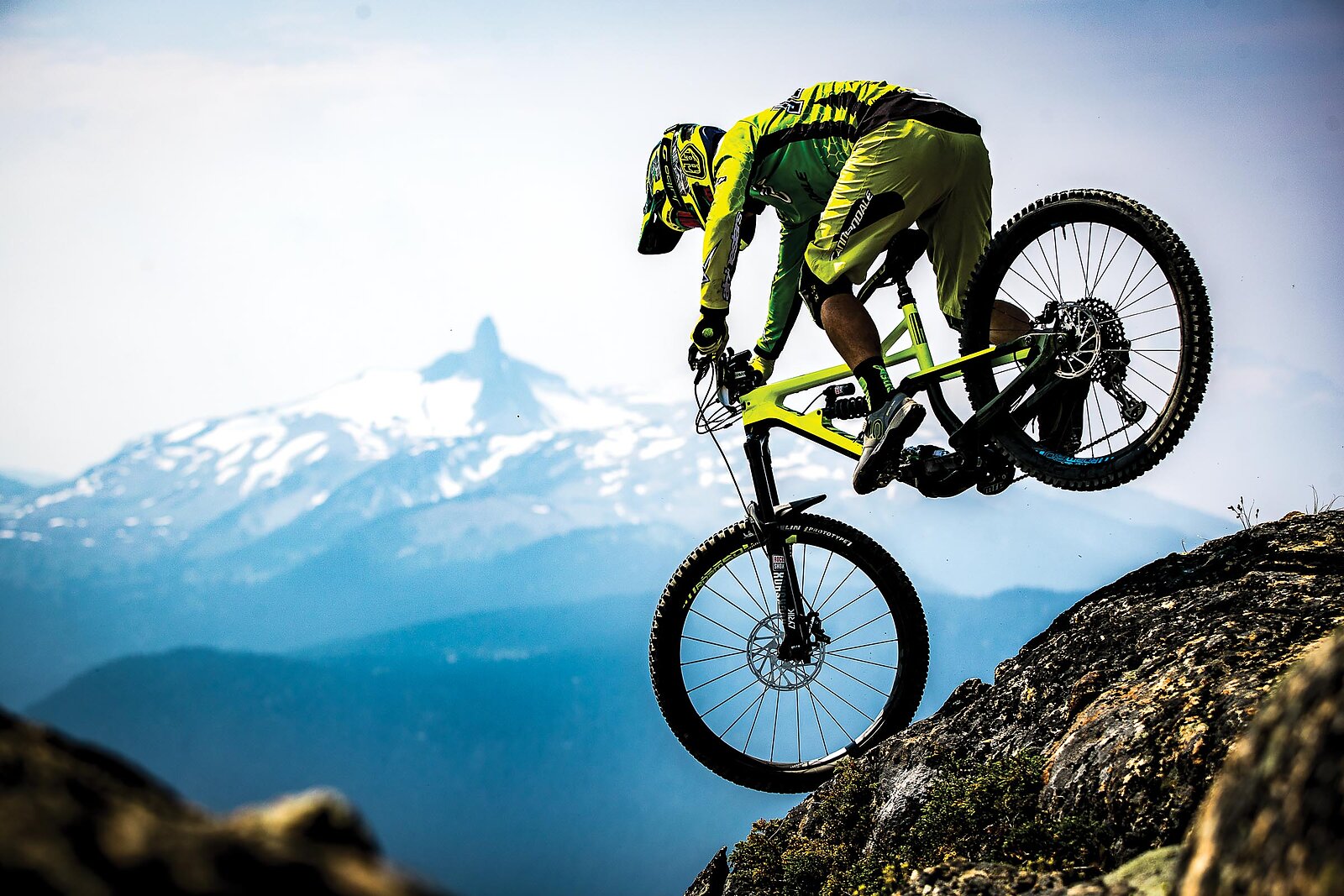 Born From Carnage The Immediately Infamous Crankzilla
Described as rough, brutal, grueling and even savage, the annual five-stage, one-day Crankworx Whistler enduro race is notorious for being one of the toughest enduro contests on the planet.
The race, now in its seventh year, crams relentless descents with sustained climbs, tinder-box heat and rootfilled tracks—all framed by the ancient Coast Mountain forests and throngs of international spectators.
It's a maker of legends, both in terms of athletes—Jesse Melamed, Cécile Ravanel, Martin Maes, Jared Graves and Jerome Clementz—and trails, giving broader prominence to descents such as Top of the World, Microclimate and Ride Don't Slide. It's also one of the only races to grace the Enduro World Series (EWS) circuit every year since the venerable series began.
But when the EWS was first revving up and the inaugural Crankworx Whistler race was being established in August 2013, planners in North America were still trying to determine how to run a proper enduro race.
"Our enduro races prior to the EWS forming were a little more relaxed and fun," says Darren Kinnaird, Crankworx World Tour general manager. "We were still learning about enduro at that point."
The enduro race format was born in southern Europe, inspired in part by moto enduro racing. Mountain bikers in North America kept hearing about these innovative, all-mountain competitions happening in countries like Italy, but they did not understand how to replicate these races on their own soil. Initial attempts at enduro in Whistler were mass-start event —akin to cross-country races—featuring only one stage. Nothing was getting much traction.
Enter the EWS.
Chris Ball, mountain biker and prominent organizer, had been looking at forming a global series of enduro-style races he hoped would be sanctioned by the Union Cycliste Internationale (UCI), the sport's de facto governing body. He put forward a proposal that wasn't approved. So Ball, together with Kinnaird and leading European enduro event directors Fred Glo and Enrico Guala, formed an independent global series, naming it the Enduro World Series.
The moment the EWS was launched, athletes and partners piled on board. Riders from both downhill and cross-country disciplines scrambled to sign up for the races, including the one in Whistler. Insiders were excited to see how the fledgling format would unfold on Whistler's steep, technical terrain. Adding to the excitement was the fact that the Whistler contest was boasting the biggest prize purse offered in enduro's short official history.
Kinnaird and Jimmi Mackintosh—who at the time was part of the sports operation team for Crankworx—designed the course, in consultation with seminal freerider Richie Schley and English Whistler transplant Seb Kemp, offering blistering timed sections down trails such as Khyber Pass, It's Business Time, Pura Vida, Billy's Epic and Top of the World. Organizers scrutinized that year's enduro race at Crankworx Les 2 Alpes to learn what worked and what didn't. It was an uphill learning curve, and no one knew how it would go.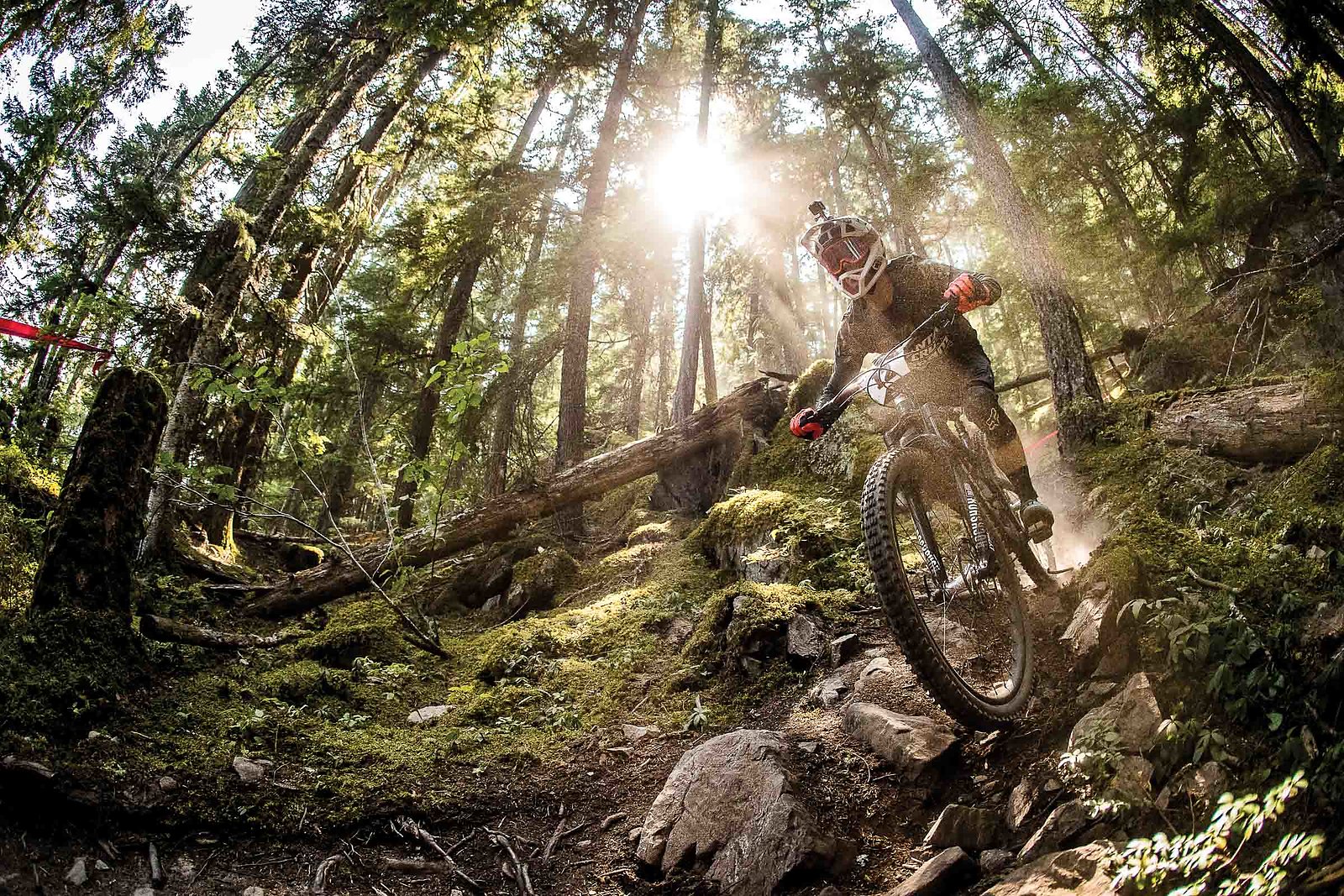 That August, 300 of the world's fastest racers bombed down almost 12 miles of chunky trail, covering 30 miles in an eight hour time window. By all accounts, the race was physically taxing, even for many of the sport's fittest athletes. But as dust hung in the cobalt sky, North America's first true enduro-style race was declared a success.
"After that first race finished, I remember Fabien Barel saying, 'Wow, that was a proper enduro,'" Kinnaird says. "That's when I thought, 'OK, maybe we can do this.'"
The following year, organizers continued testing the balance between pedalling, lift-access and downhill. While in the first year, riders only climbed to two stages, in 2014 they were required to pedal up to four.
"We wanted to develop a race that was competitive and that showcased the best riding in Whistler," says Rob McSkimming, Whistler Blackcomb's former vice president of development and the current director of the Whistler Off-Road Cycling Association (WORCA). "I think we overreached."
Race day was hot, hitting temperatures of more than 85 degrees Fahrenheit. The course was brutal—twisting through stages on such trails as Microclimate, Crazy Train and eventually Top of the World—and riders fixated on surviving, rather than excelling. The demanding experience led to the race being dubbed "Crankzilla"—a name that stuck.
"I don't know who first called it Crankzilla, but I want to attribute it to Curtis Keene," Kinnaird says. "It was all over social media. It immediately made the race infamous."
Pro rider Katrina Strand puts it in perspective, "Crankzilla set a new standard of really hard. It was a new benchmark that other venue holders then wanted to meet. That has been a turnoff for some and a turn on for others."
When the carnage subsided, organizers sat down, evaluated and re-tinkered with their stage-selection formula, eventually settling on the mix of 5 percent climbing and 95 percent descending that is used today. The course continues to evolve, with Kinnaird and Mackintosh working hand-in-hand each year to map the flow and select trails.
"The enduro race is becoming more figured out," local fan favorite Melamed says. "It used to be all over the place in terms of what courses they chose. Finally, they started to realize they had really good racetracks and are generally sticking to those."
One of the standout trails on the course map remains Top of the World, the famed 20-minute plummet from Whistler's peak to the valley floor. Arguably the world's quintessential enduro stage, its mammoth length makes it hard to replicate elsewhere. Other annually featured trails of global notoriety include Ride Don't Slide, Microclimate and Billy's Epic.
"Every year, Crankworx manages to find the best trails ever," Belgian racer Maes says. "That last stage from Top of the World is a beast. We've never been disappointed by the tracks in Whistler."
Another fabled track, the high-speed jump trail Crazy Train, was given a new lease on life by the Whistler enduro. Once defunct and dilapidated, EWS organizers poured money into the trail to have it refurbished. Other trails have also been repaired after the race through funding provided to WORCA—reworking dirt and rock to new eminence after damage sustained from hundreds of the world's most aggressive racers punching through.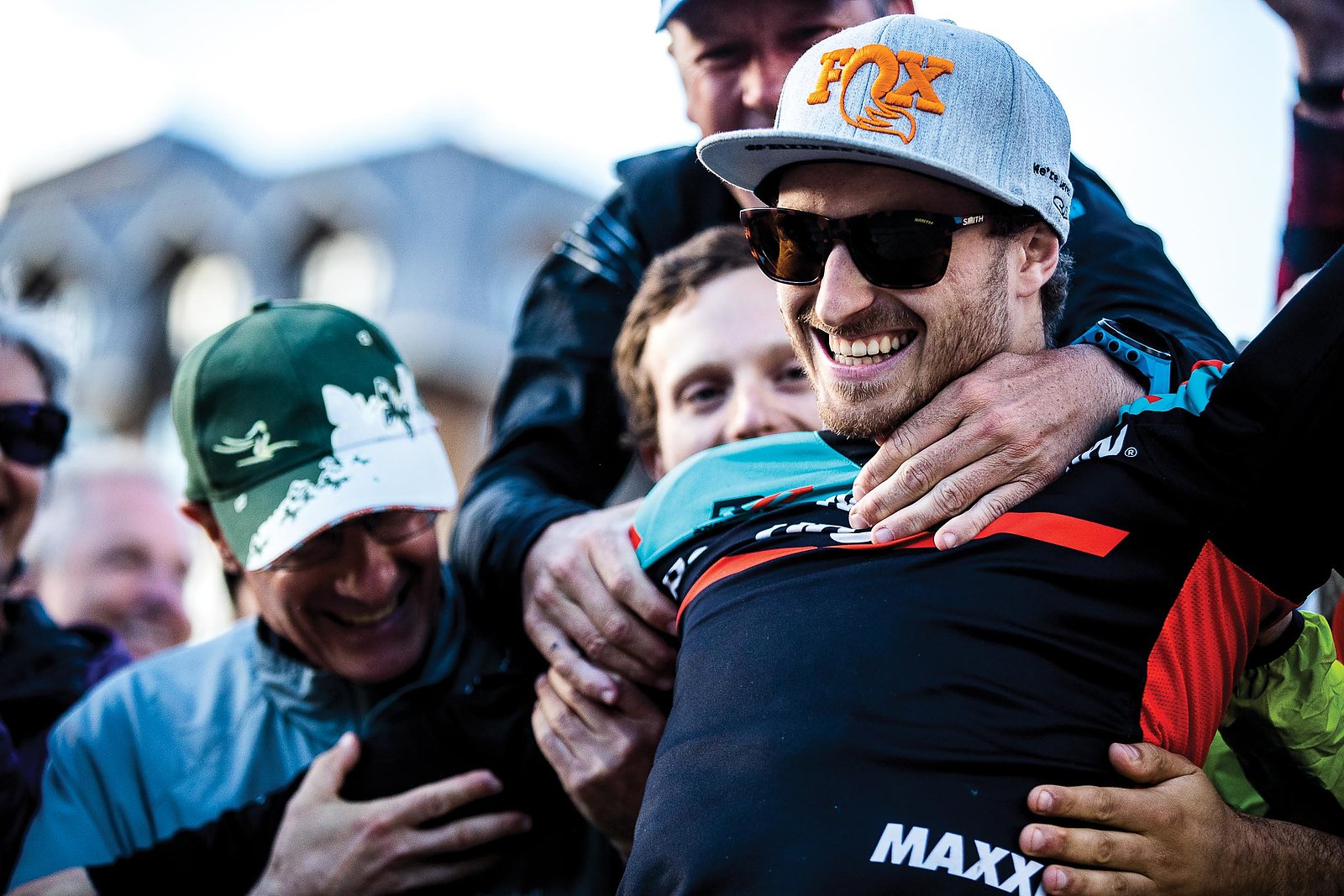 "Some people loved the old style of those trails, but they weren't built for a good amount of traffic," Mc- Skimming says. "With the budget from Crankworx, "Crankzilla set a new standard of really hard. It was a new benchmark that other venue holders then wanted to meet. That has been a turnoff for some and a turn on for others."—Katrina Strand Whistler's we have been able to work on the trails and make them more sustainable. That is a really positive legacy."
The highlight reel of EWS Whistler is studded with the top names in racing. Past winners include Jared Graves, Anne Caroline Chausson, Cécile Ravanel, Richie Rude and Tracy Moseley. Local Whistler heroes like Yoann Barelli have also placed high. The number-one moment for local fans, though, was when Melamed took the top spot in 2017.
"That was pretty insane," says Kinnaird, who witnessed the electrifying win from the finish corral. "I don't know if it quite gets to the level of celebration in Whistler of Rob Boyd winning at home because the EWS is not as big as World Cup skiing yet, but to me, it was a similar type of thing. It was really cool."
In previous races, Melamed would ride well through the first stages, only to incur a mechanical failure or flat tire. In 2017, however, he whipped through his hometown tracks to beat the ever-dominant Sam Hill by 14 seconds.
"It was surreal," says Melamed, who celebrated his victory with sabered champagne among family and friends. "I pushed my limits. It worked out, but it doesn't always work out when you push your limits. It was huge to have everyone I have grown up with from different parts of my life share it with me."
Maes' 2018 win was also a high point, igniting his season of several successive wins.
"I've always thought that winning gives you either a boost of confidence or too much pressure," Maes says. "In my case, it was clearly a boost. Winning the UCI Downhill World Cup in La Bresse three weeks after [the Whistler enduro] was a sign. I was on a roll."
The notoriety of the EWS Whistler has led to many calling it the world championships of mountain biking. It has the biggest prize purse, and its positioning within Crankworx—where the global bike community reunites every year—means it's televised. The race is also one of the only constants on the EWS calendar, making it easy to compare one year to the next.
"Crankworx definitely feels bigger," Melamed says. "There are so many spectators and athletes. You feel like you are part of something bigger than the EWS. It adds to the pressure and what makes it such a big event."
Now entering its seventh year, the EWS Whistler is expected to evolve further, taking enduro into new territory and pushing athletes beyond what they thought was possible. One thing is certain: The race will continue to chase its way up and down Whistler's demanding slopes as it charts its next course.
"I don't think people realize how fortunate we are to host this race every year," Kinnaird says. "We have the best enduro riders in the world coming to Whistler, and the riding and type of trails really lend themselves to challenging the athletes and providing variety. Everyone loves riding in Whistler."