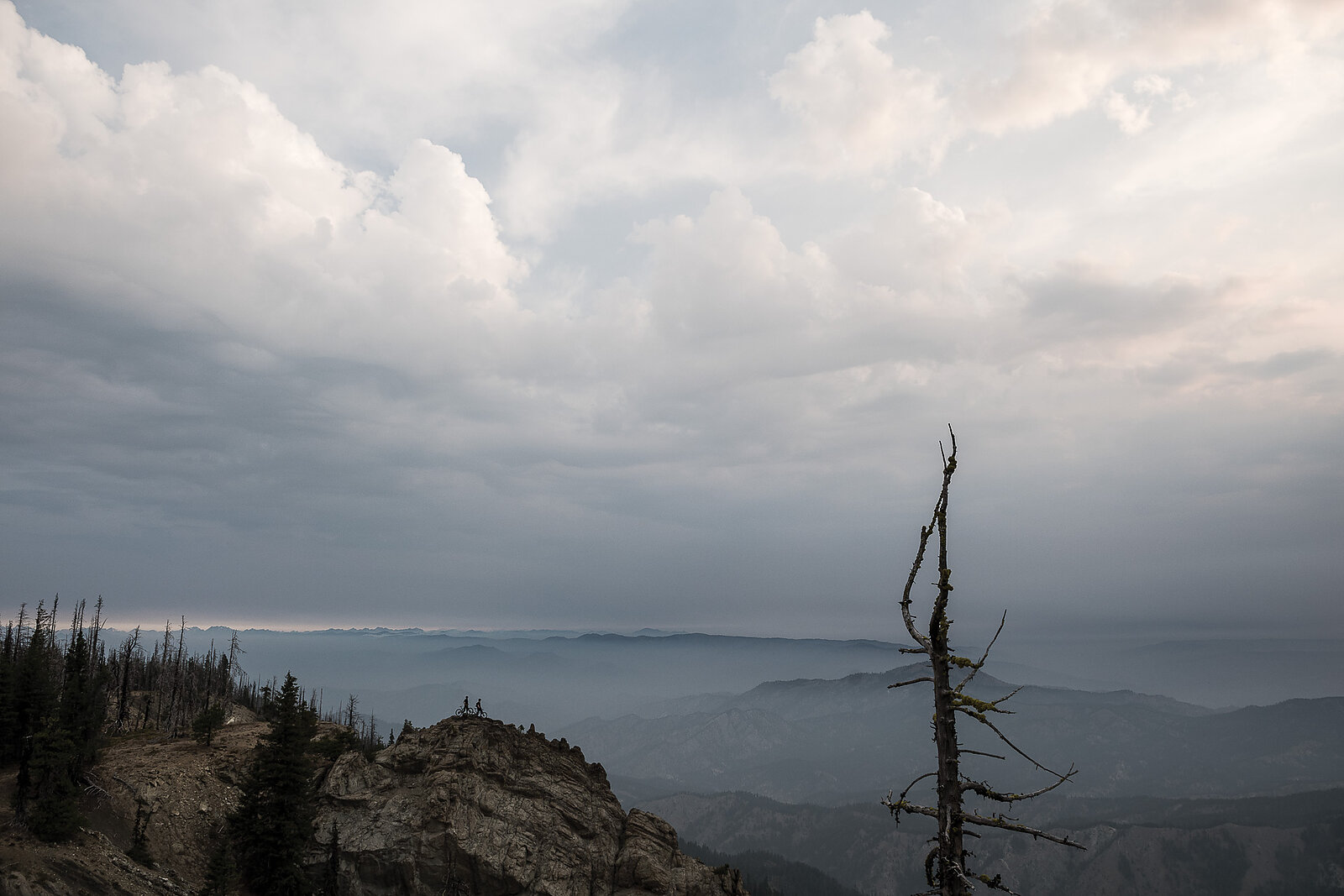 All About the Down A Little Bit Different in the Wenatchee Valley
I remember my first real mountain bike ride.
I was 16, and had just moved from Tacoma, WA, three hours east to the tiny, quasi-Bavarian town of Leavenworth. My new friend, a local named Dan, handed me a Specialized FS-something and told me to chase him and his buds down a nearby trail. Wanting to fit in and not knowing any better, I took the bike and followed him to the top.
To my rookie mind, the ribbon of singletrack was steep as a ski run and seemed narrow as a tightrope, confined to a knife-blade ridge with rocky exposure on either side. I was terrified. And I was inspired. I watched my new friends skid down the mountain, ride fall line down sandstone slabs and cliffs, and flow through pine forests on a wispy trail of tire tracks. My fingers slowly loosened on the brake levers and I let myself accelerate, looking for the next opportunity to dump speed before letting loose again.
When I was 17, I was lucky enough to get a bike of my own: a 1999 Giant MCM, a full-suspension rig with a triple crown Rock Shox Judy fork. I followed my friends down the unforgiving, chunky eastern slopes of the Cascade Range. I pedaled solo through subalpine meadows and ground my way up abandoned road beds. I learned the Latin names of my favorite trees and wildflowers. Mountain biking became an activity that gave me joy, camaraderie and a level of physical and mental wellness I couldn't obtain anywhere else.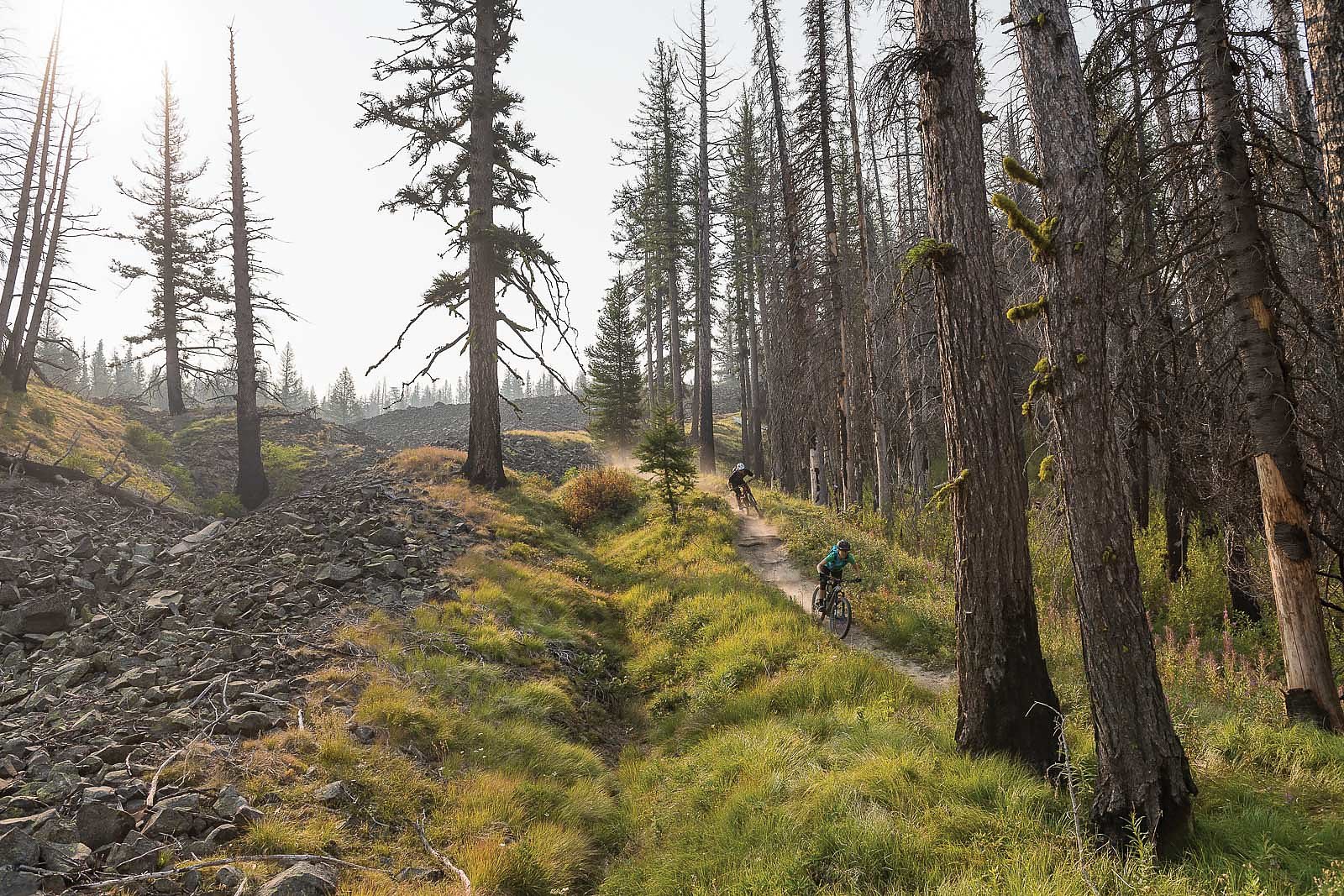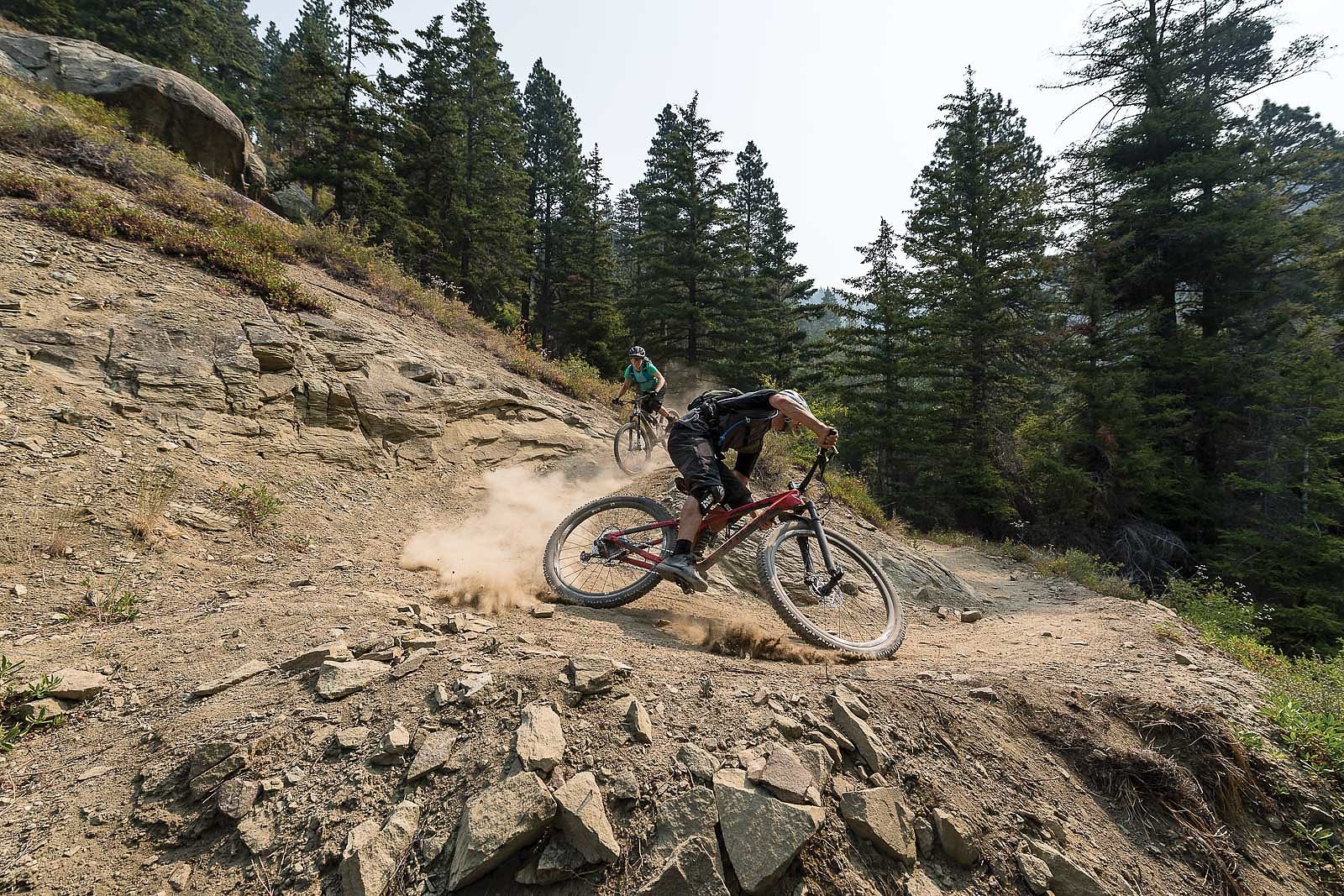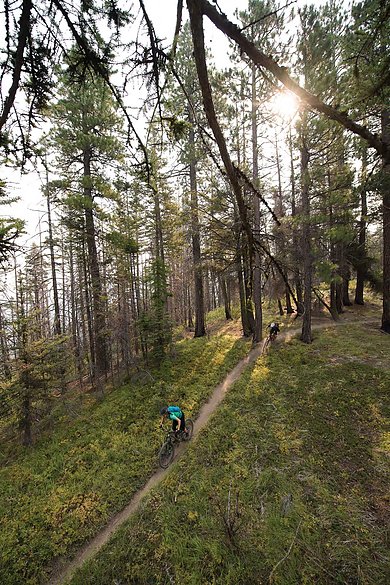 Mountain biking in North Central Washington has always been, well, different. We put front derailleurs and quick-release seat-post clamps on our downhill bikes. We pushed and carried them up hiking trails to the boundaries of wilderness areas. We pedaled them on 30 miles of moto trail. We perceived the uphill as a necessary evil. For us, it was all about the down—the summer equivalent of backcountry skiing with 130-mm-wide, fully rockered skis with six-pound touring bindings. When I took my first trip to Whistler in 2005, I brought my Kona Stab with 24-inch wheels and 3-inch Gazzaloddi tires. Fat bikes—or tires over 2.35-inches—weren't a thing yet, and people stared like I was a kook from the hinterlands. I guess I was.
The "down," however, created its own sort of evil. As downhill bikes began appearing in the local bike shops, trails began appearing in the surrounding mountains—fun trails, but also illegal. This immediately led to a contentious relationship with the US Forest Service, which only grew worse as more trails were built, ridden, dismantled by authorities, and then rebuilt again. Land managers became increasingly frustrated, and less interested in working with local riders.
In 2010, a group of Wenatchee-based filmmakers, collectively known as "Howell at the Moon," released a documentary called Pedal Driven. The original goal was simply to capture local riders in beautiful scenery; instead, they witnessed packs of DH-rig-wielding rippers hitting road gaps and negotiating steep, technical terrain, the type of riding guaranteed to ruffle land managers' feathers.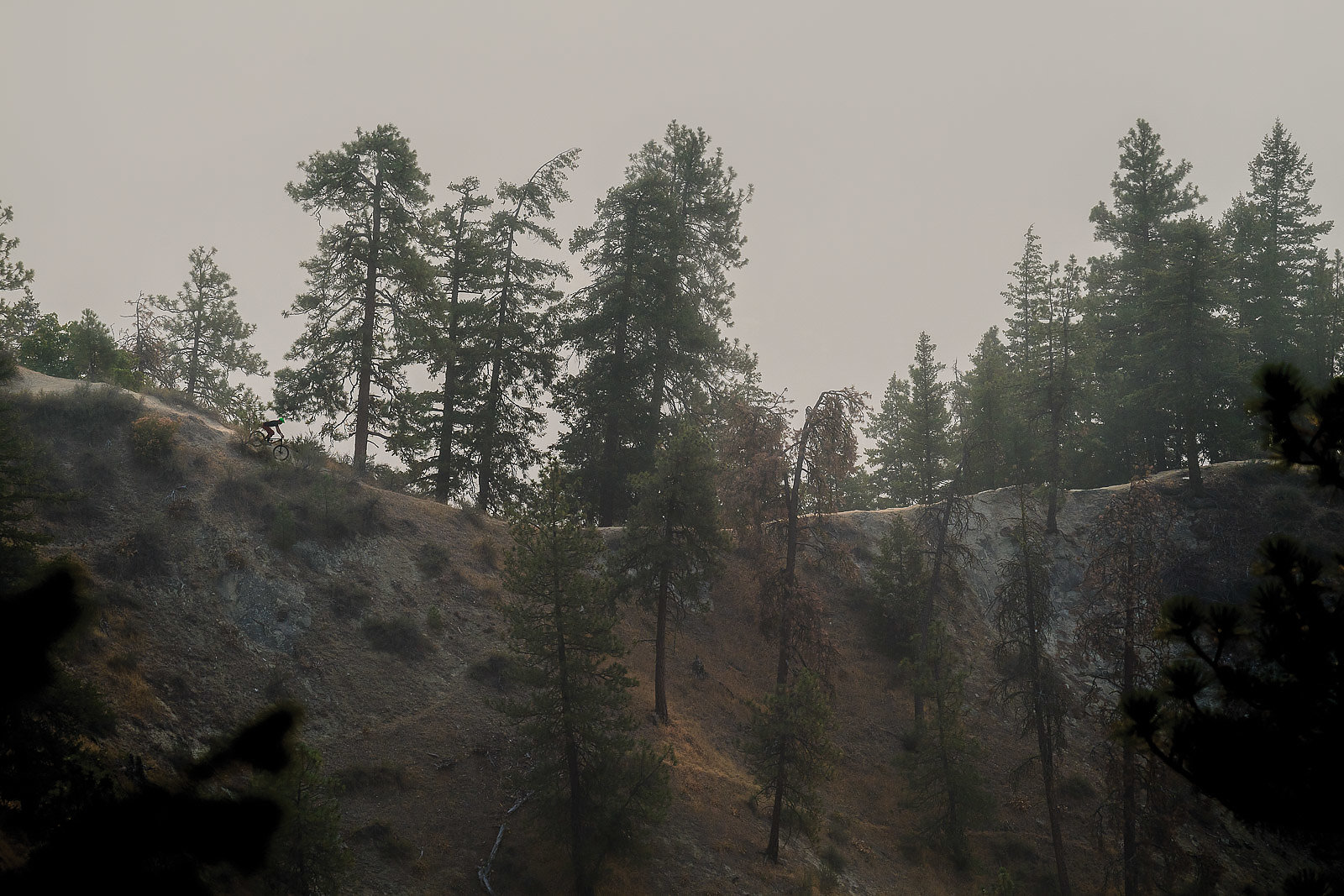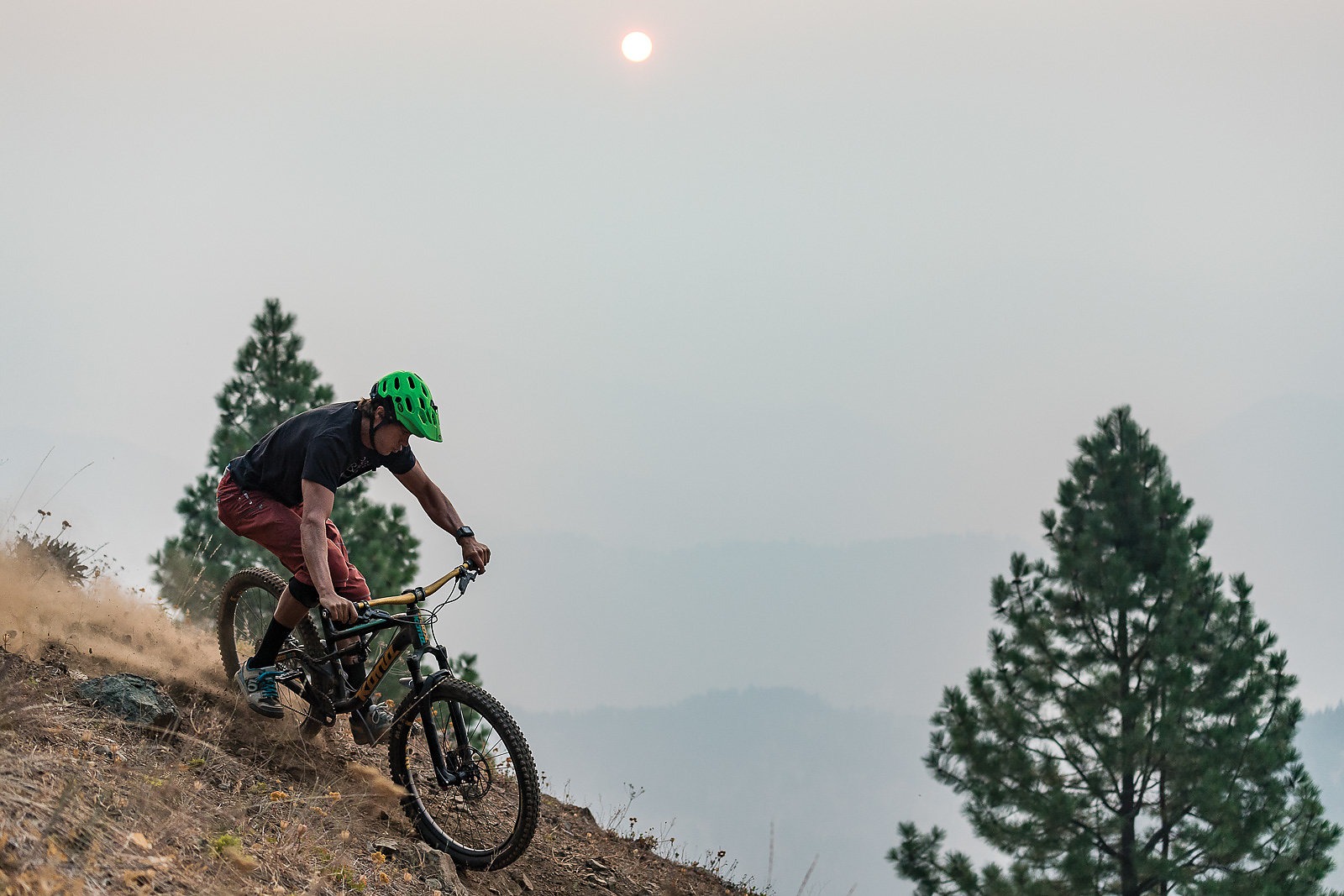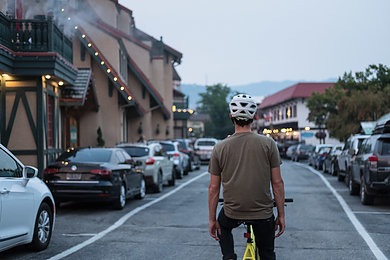 Seeing this, Howell at the Moon aimed to tell both sides of the story: all the characters shared a commitment to land stewardship, liability mitigation, and sustainability, but had very different views of how to obtain them while developing mountain biking trails in the area. As the film came together, a few local riders set out to salvage their past relationships with land managers and establish a responsible platform for the future. The final version of Pedal Driven was well accepted, an informative, entertaining and inspiring tale of conflict and hopeful resolution.
The film marked a turning point for the area. After years of patience, frustration and tension—and with the help of Evergreen Mountain Bike Alliance's newly established Central Washington chapter—in 2009 the USFS and the Wenatchee Valley mountain bike community began working together to develop sanctioned mountain bike trails on federal land.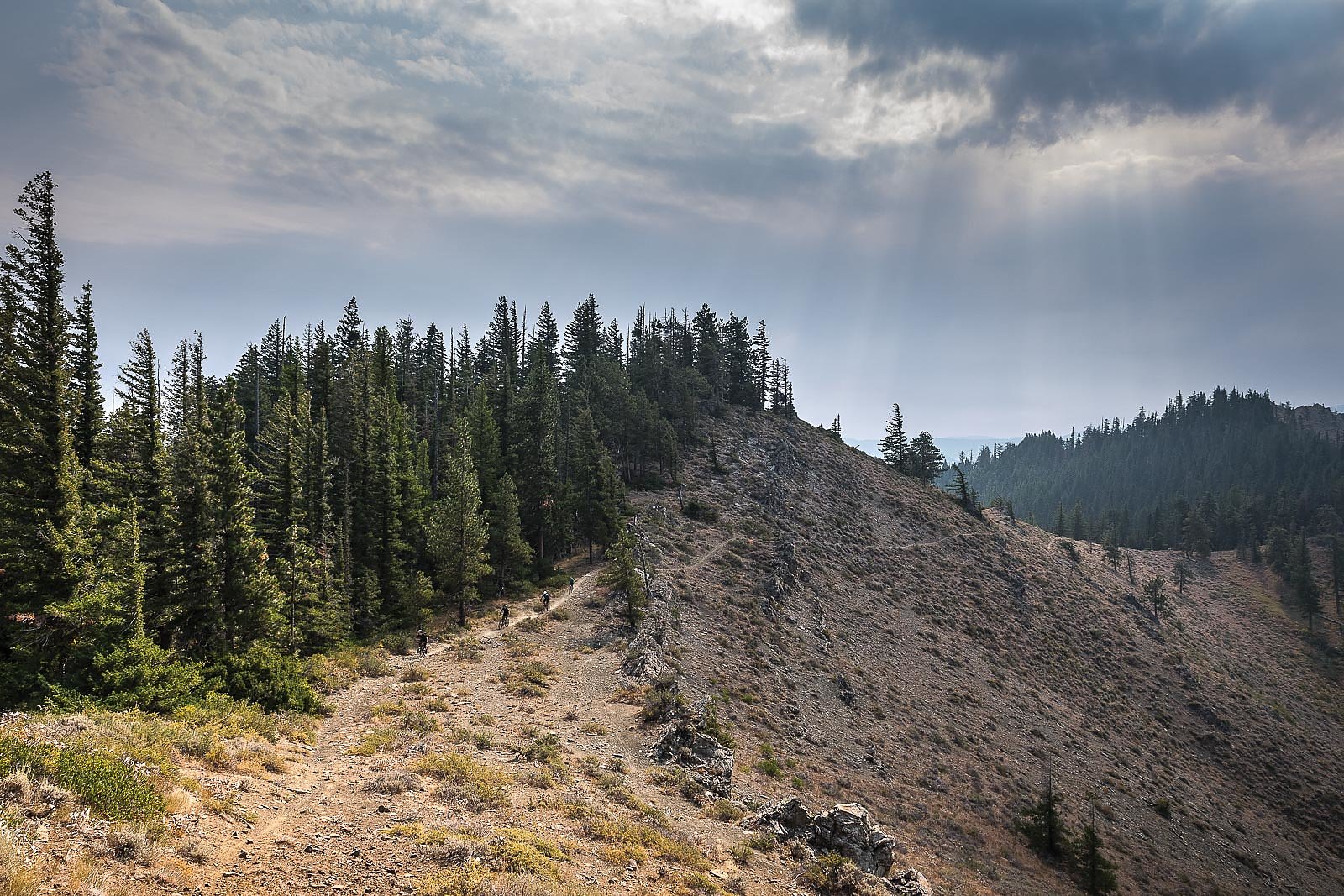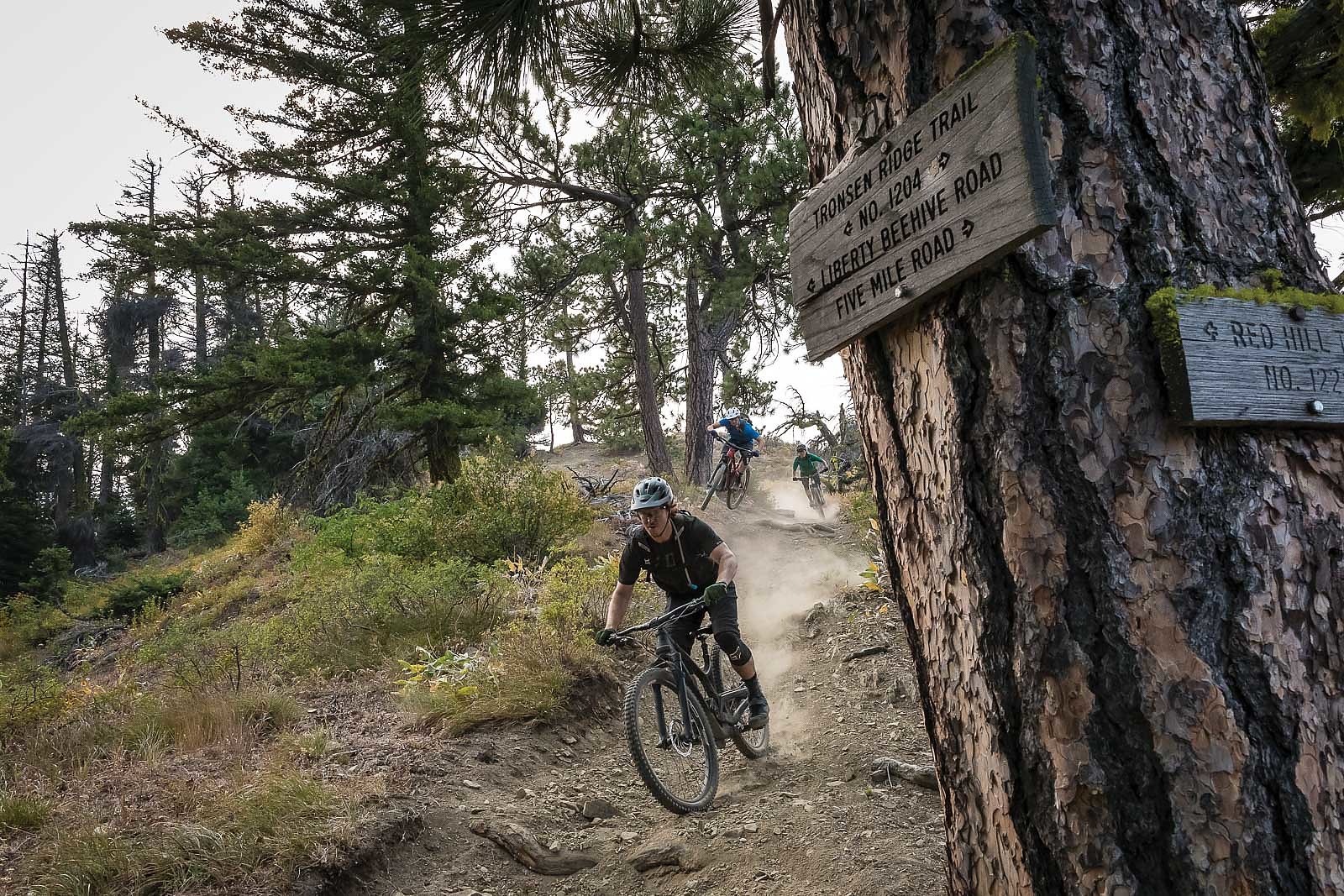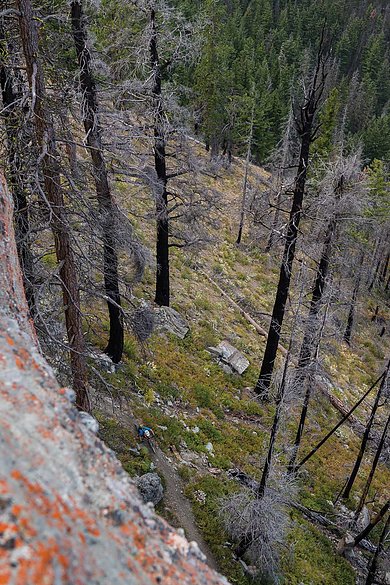 Rosy Boa, a pedal-accessed trail above Leavenworth, is a poster child of that cooperation. Descending 1,700-vertical feet and offering stunning views of town, this local gem was built illegally, full of dangerous, fall-line ridge riding and rickety, wooden features, and anyone caught riding it faced hefty fines. Thanks to land manager cooperation and hundreds of builder hours, over the past four years the trail has undergone a major facelift. Today, its black-list curtain has been pulled away, revealing a ribbon of flowy, bermed corners that can be enjoyed guilt-free.
Perhaps most exciting for Leavenworth riders, however, is the re-erection (pun definitely intended) of Ribbed for Pleasure, one of the oldest and most controversial trails in the valley. Ribbed was the first trail built illegally by riders and destroyed repeatedly by the USFS. Now, it's being rebuilt by Evergreen employees and local volunteers, and there's an official USFS sign at the top.
It's never been better to ride a mountain bike in North Central Washington. Hundreds of miles of singletrack are planned for the foothills surrounding Wenatchee, and construction is underway to link trail systems throughout the Valley. And there is so much room for discovery. Our familiar, go-to trails are a little less terrifying these days, but still inspire one to push their limits. Even though lighter, modern steeds may make the "up" a lot easier, it's still all about the down. So don't be surprised if you come across someone pedaling their sticker-clad DH whip, out of their saddle as they climb toward the top.