Waves of Progress The Building Swell of Rotorua's Mountain Bike Culture
Māori legend has it that the demi-god Maui pulled a fish so big from the South Pacific Ocean it could feed his family for days.
It was so large, in fact, that the fish became more than a meal. It became the North Island of New Zealand. 
But such a large catch caught the attention of both the gods and Maui's greedy siblings. When Maui set off to placate the gods, his brothers dug in, carving the peaks and valleys that now cover the island. For his brothers, it was a display of selfish nature. But for the mountain bikers to come, it was an act of disobedience for which they would be eternally grateful. 
Now the offenses of Maui's brothers are marvels of nature, attracting tourists from around the world for their lonely beauty and vibrant greenery. Over the last three decades, they've also attracted multiple waves of mountain bikers, who would stay to make their own impacts on the land and culture. 
On the greater world stage, Rotorua, a small, 65,000-person town on the North Island, is the most visible of these hotspots. Between its addition to the Crankworx World Tour in 2015, and the recently garnered IMBA Gold Destination status, Rotorua's influx of mountain biking immigrants—including myself—is at an all-time high. 
But the town's reputation has not been earned instantly, nor by any one event. While the Māori say the North Island of New Zealand was created through sibling conflict, the mountain bike community came to existence through a collaboration between multiple generations of riders, progressive political policy, grassroots event organizers and even experimental forest plots. And whether you prefer the island's geologic or folklore origins, in mountain biking it now holds a reputation of near mythical standards.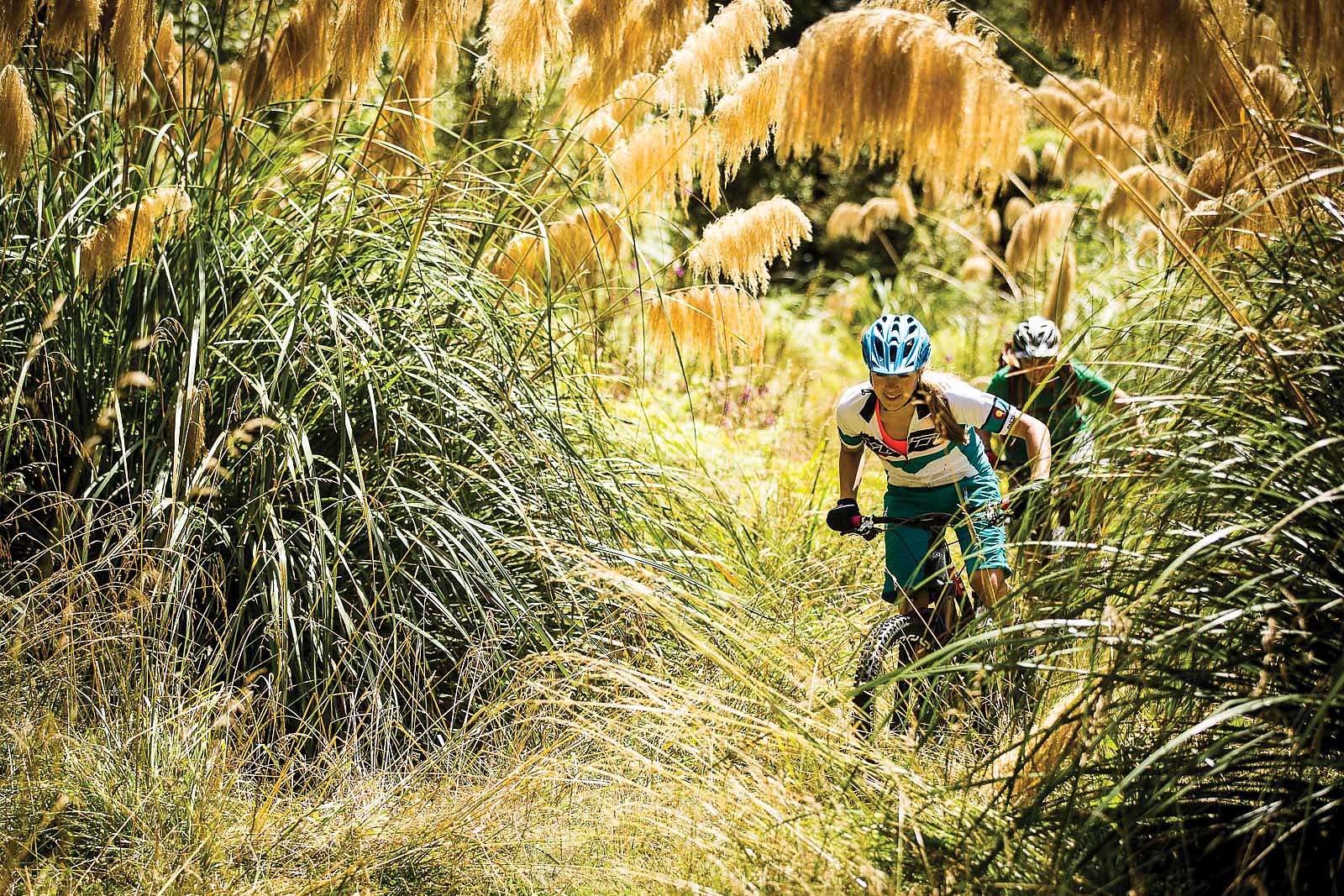 When the Māori first landed in New Zealand sometime between 950-1300 A.D., having navigated the sparse islands of the Pacific using stars and twin-hull canoes, they were greeted by a land of lush jungles and clear rivers and lakes. Above it all stood huge peaks, and at the island's north shore a huge volcanic crater stood out among the rest: the Rotorua Caldera, its interior filled by the dark waters of Lake Rotorua.
For modern visitors cresting into the valley, the area is just as breath-taking as it was for the first Māori. As a local I may be biased, but there are few scenes more stunning than Rotorua after a spring rain, the forest glistening a thousand hues of green under the bright sun. The heavenly scent of pine needles and warm soil fills the air, while the snow-capped peaks in the distance hint of endless adventures ahead. 
But it is the geysers and bubbling mud pools that tell of the area's true riches. Volcanoes created these islands, and for the Māori the resulting mix of clay, ash and pumice provided incredibly fertile soil. Local mountain bikers also benefit from this perfect dirt—for them, however, they reap trails that drain water almost immediately, yet remain grippy and rip-able even during the area's dry months.  
The first mountain bikers to discover Rotorua's soil-bound bounty was a small group of locals, who rode forest roads on fully rigid bikes in the 1980s. As they searched for new zones they did something that would set a trend for decades to come—they developed relationships with the local landowners, earning their respect and permission to build trails. Combined with laws limiting users ability to sue due to injuries, this meant when the first mountain bike races were to be held in the late '80s Rotorua would have a network that was legal, celebrated, and fully supported by the people who owned the land.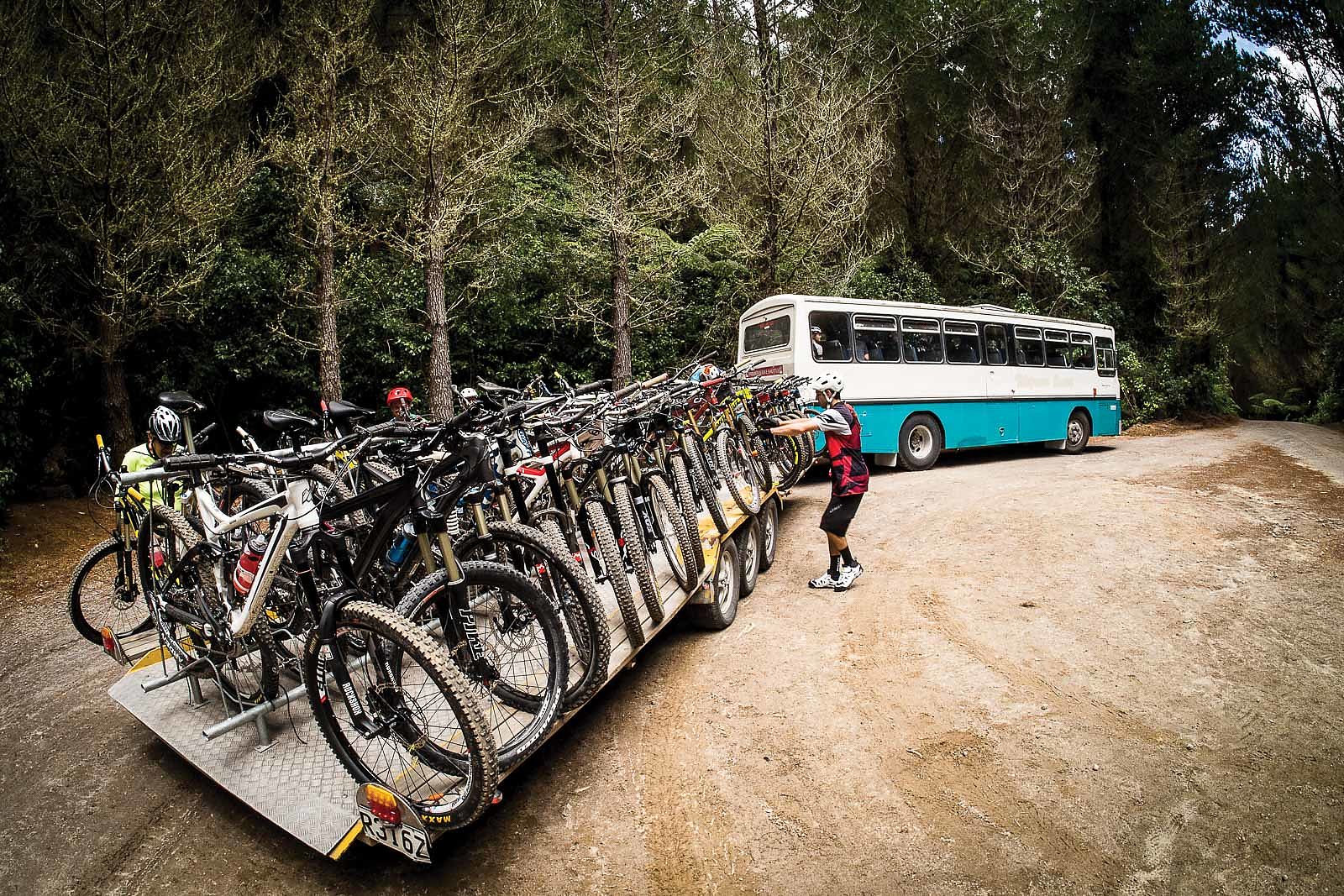 Initially started by the New Zealand government as a test plot to determine the best commercial timber tree species, the Whakarewarewa Forest played a key role in the developing mountain bike community. While originally privatized, free public access mountain biking has long existed in the forest due to a "Right to Roam" clause that was included in the original government land title. Six years ago, when ownership was transferred to a collection of local indigenous Māori groups, the "Right to Roam" clause remained—albeit for a limited term of 30 years. But new trail development continues, spearheaded by the Rotorua Trails Trust, and both the Māori groups and the private logging company recently approved six new trails. With an estimated half million-plus people riding in the forest in 2017, expansion is a must and everyone is helping make it possible.
But back in the 1980s, the forest remained experimental logging grounds—until Fred Christensen got involved. He saw the forest's potential and got local entities involved, including the Department of Justice, which provided volunteer hours through Periodic Detention. From this came some of Rotorua's first mountain bike trails, a pivotal moment in the country's bike history. And Fred wasn't done—he went on to start the annual Nzo Moonride race and New Zealand Mountain Biker Magazine. 
Dean Watson and Rick Todd, two other early New Zealand mountain bikers, also began working with PD crews to create additional trails, as well as establishing Nduro Events, a company that put on local cross-country races. At the same time, leadership of the upstart Rotorua Mountain Bike Club passed from Fred to Mike Lee and friends, who built some of the Whakarewarewa Forest's "Core Network," a big part of the area's beginner and intermediate trails. 
I like to consider myself part of the second part of the mountain bike saga, a group who started businesses and careers based on the increasing number of visitors. I moved to Rotorua in 2004 to work as a consulting mechanical engineer, and with the aid of Mike Lee became involved as a volunteer with the Rotorua Mountain Bike Club. The goal at that time was to build a network of singletrack that would allow for multiple hours of riding, and over the next three years the club doubled the amount of trail in the forest, connecting it all into big singletrack loops. The quiet forestry roads became climbing routes, and soon descents of all grades laced their way down. 
Now the network is managed by the Rotorua Trails Trust, and a whole community devoted to servicing visiting riders has sprung up: shuttle services, trail guides, trail building contractors, mappers, bike mechanics, event organisers, photographers…the list goes on. "It takes a village," as the saying goes, and the success of Rotorua's riding reputation is no exception.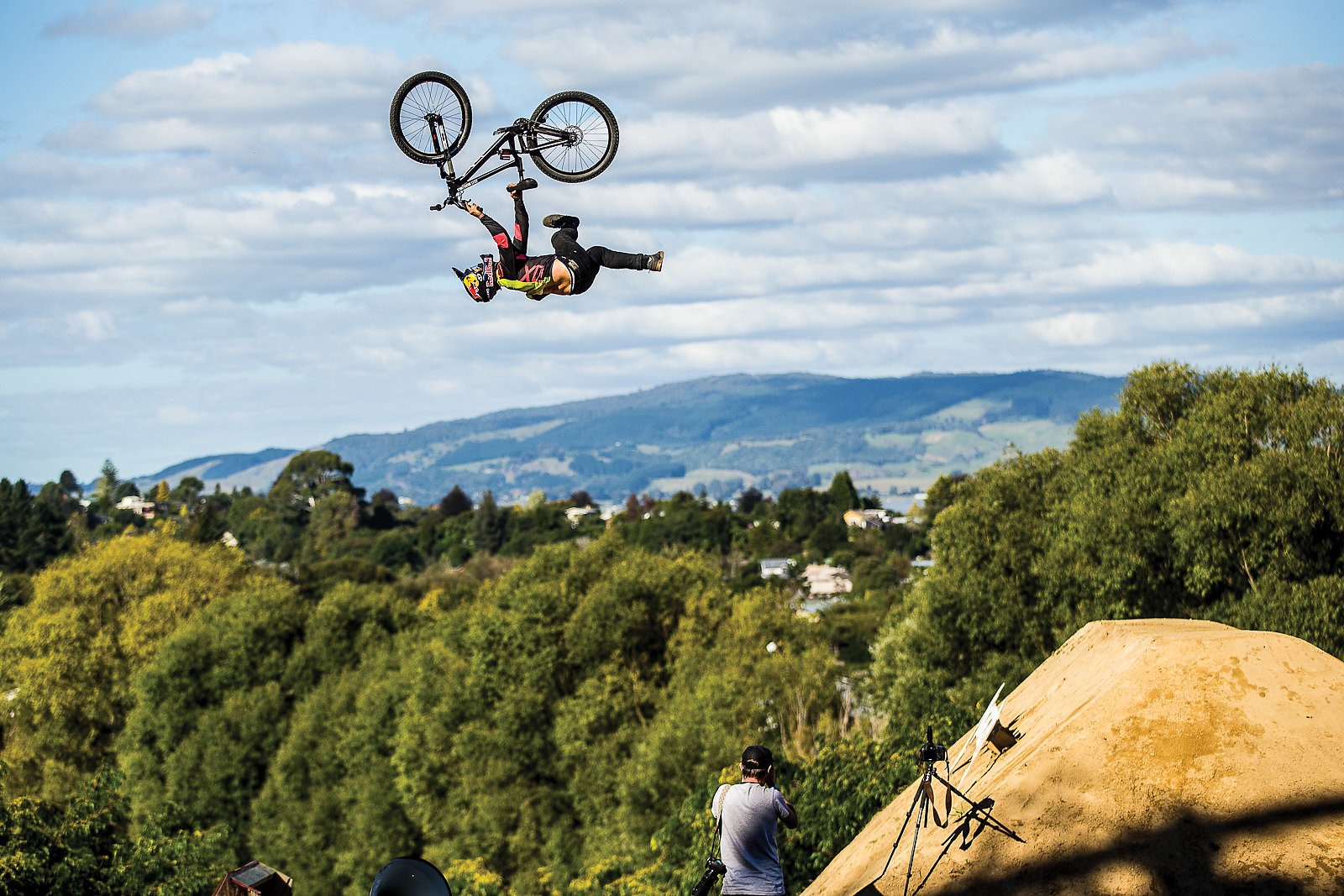 Today, Rotorua is already established as a mountain bike destination, commerce is in full swing, and thousands of visitors come to experience the trails, the chairlifts and the surrounding natural beauty. But it's drawn more than just visitors. An entire generation of young riders have arrived with the intention of calling Rotorua home. Some are folks moving from abroad. Some grew up here. Whatever their origins, they are taking note from their elders and finding new ways to contribute to the community.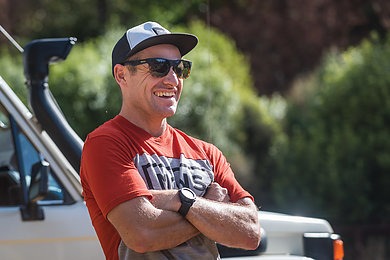 One way such recent arrivals have done so is through Rotorua's volunteer trail adoption program. Anyone can adopt a trail, meaning they're responsible for maintenance—necessary, considering the current trail network spans more than 100 miles. It's a way to keep costs down, but also allows adoptees to add their own flavor to the place they call home.
Toby Stovold runs the list of trail adoptees, although his day job is a field scientist as part of a tree research breeding team that is working to create better Pinus Radiata, New Zealand's main timber crop. His employer, Scion, allows workers to flex their hours over the week, a policy much of the staff use to take long lunch rides. Toby, however, uses it to get out digging on the two trails he adopted.
Nick Crocker, a recent transplant from Nelson, a small town on New Zealand's South Island, is another one of these new faces, and a perfect example of how many of them have been finding ways get involved on just about every level. For Crocker, it began with working on a few local trails, which eventually led to a gig with Peak Safety. The Rotorua Mountain Bike Club contracts Peak Safety to patrol the Whakarewarewa Forest in a Yamaha side-by-side, armed with a first aid kit and stretcher. Crocker is part of the First Response Unit that provides pre-hospital emergency care to injured riders before delivering them to the ambulance service.
Most recently, there is even a newer set of faces, ones that aren't locals but have put Rotorua on the larger stage—the athletes of Crankworx. Each March, the event descends on Rotorua, bringing the best mountain bikers in the world to town. From the enduro race at Whakarewarewa Forest to the slopestyle course near the shore of Lake Rotorua, the event has only solidified the town as a mountain bike destination.
But, ultimately, it has been the waves of locals and the narrative they've created that has brought this global attention in the first place. This summer, Crocker—together with co-conspirators Mike Robertson and Ben Robson—created the Low Key Super D, a Wednesday evening race series that draws 60-80 local riders out for a timed run followed by beers and banter. While it is competitive in a sense, it's mainly about having fun. Sometimes the results are wrong, sometimes the timing is way off, but it doesn't matter. As generations of mountain bikers mingle, telling tales of pioneers like Fred Christensen and discussing the trails to come, it's clear the community of Rotorua has created its own legends, with many more to come. Their story is merely one that includes multiple generations, experimental trees, three decades and one giant, mythical fish.