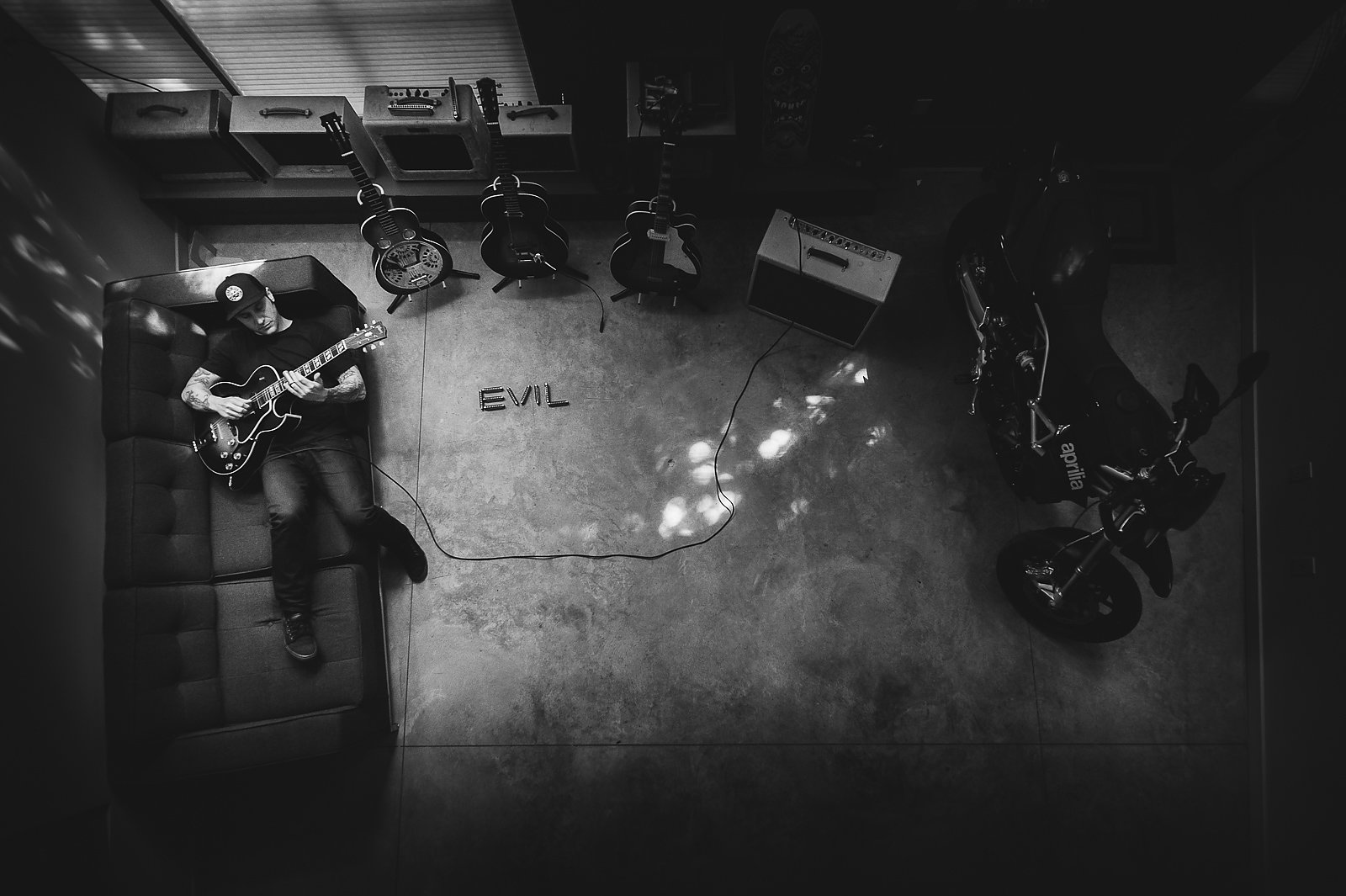 Monster in the Shadows - Kevin Walsh and the Resurrection of Evil Bikes
Kevin Walsh's path to Evil Bikes started with Iron Maiden album covers. And unicorns.
Iron Eddy, the band's undead mascot, seems a fitting origin for a company that has essentially died and been resurrected—and whose team van is covered in groping zombies and pit tents are pasted with masked, Mexican-wrestling midgets. Even the straight-black bikes look sinister, like muscle-bound creatures ready to pounce. Or monsters ready to eat a baby.
The tale of Evil Bike is a perfect storm of dream-team potential, best-intentioned over-hype, and manufacturing problems out of the company's control. But what most people never realized was behind Evil's beastly, cutting-edge image were just a few buddies with an idea and reluctant ambitions—who, as they've put it before, were never ready for what besieged them. Now, that cast is down to essentially one man: Walsh, owner, president and co-founder of Evil Bikes…and the sorcerer behind the brand's Lazarus-esque, anti-hero success.
Most businesses—and people—could not have survived the debacle Evil has been through, but Walsh has not only kept the dream alive, he's somehow pushed it into mythical status. Instead of dying alongside broken frames or warranty claims, the beast has returned, this time stronger, sexier and scarier than ever before.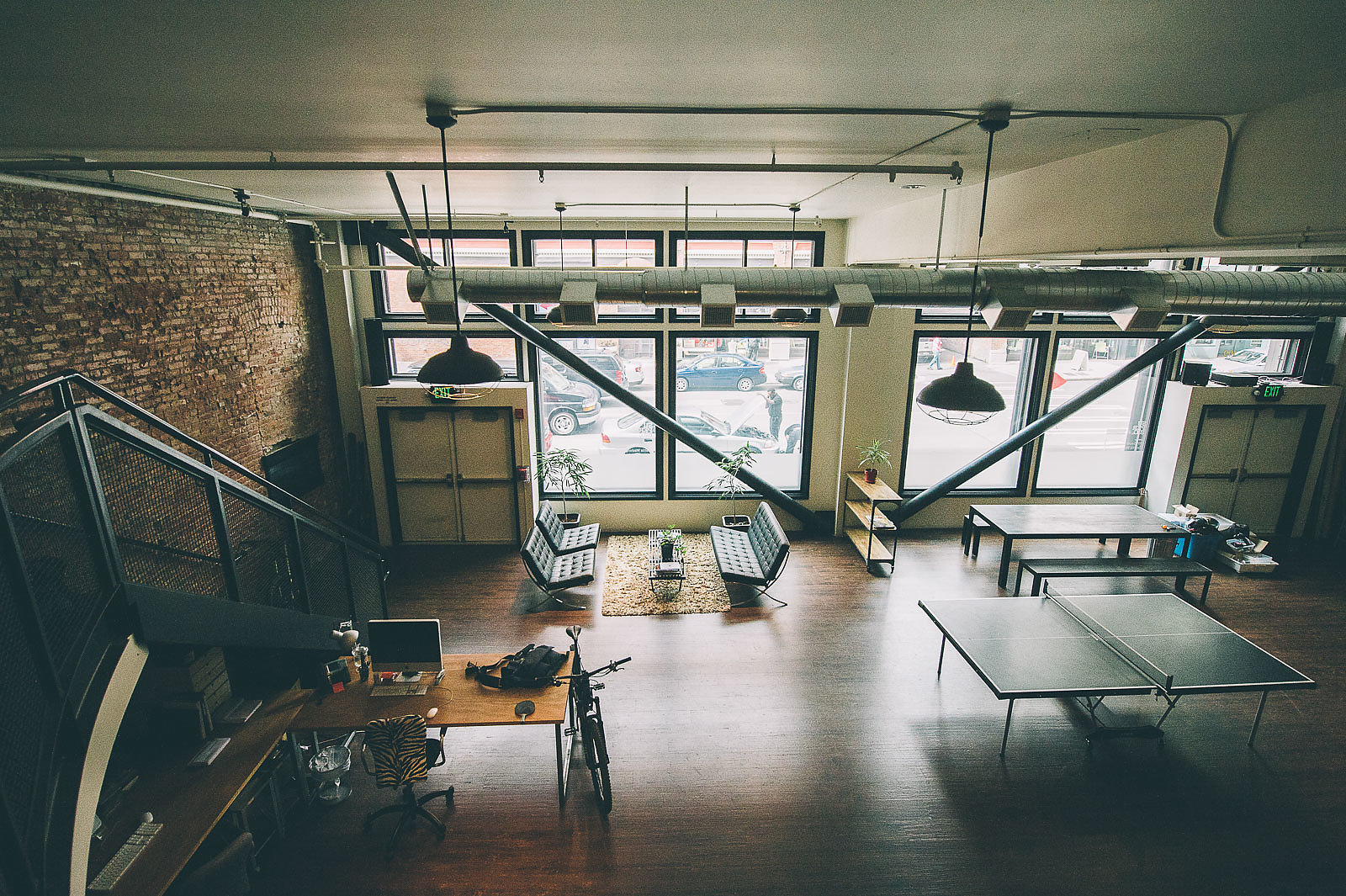 An airy tower of concrete, exposed girders and hardwood floors, Walsh's condo feels more graphic designer than bicycle builder—which makes sense, considering Evil is only one small (yet time-consuming) client of his design firm Superbig Creative. Downstairs, a few fitness machines sit alongside a couch surrounded by amps, guitars and harmonicas—Walsh is an accomplished harmonica player and impressive guitarist, and one of his many personal business projects is a handheld portable amp. An Aprilia Supermoto street bike sits next to the door, also black and obviously fast.
Walsh, dressed in almost all black with a five o'clock shadow, would fit as comfortably at a pump track or skate park as a punk show or chic East Coast night spot, a reflection of the rough-but-culturally rich area of Boston where he grew up. While far from mountain bike trails, it was thoroughly pervaded by the alternative cultures, both sporting and musical, that would later direct his rebel views of the sport and industry.
"One of my biggest influences was the artist for Iron Maiden, Derek Riggs," Walsh says. "I drew Iron Maiden album covers every day of my life—I still tell people that Iron Eddy was the reason. I was drawing Iron Eddy and unicorns on book covers to get with the girls."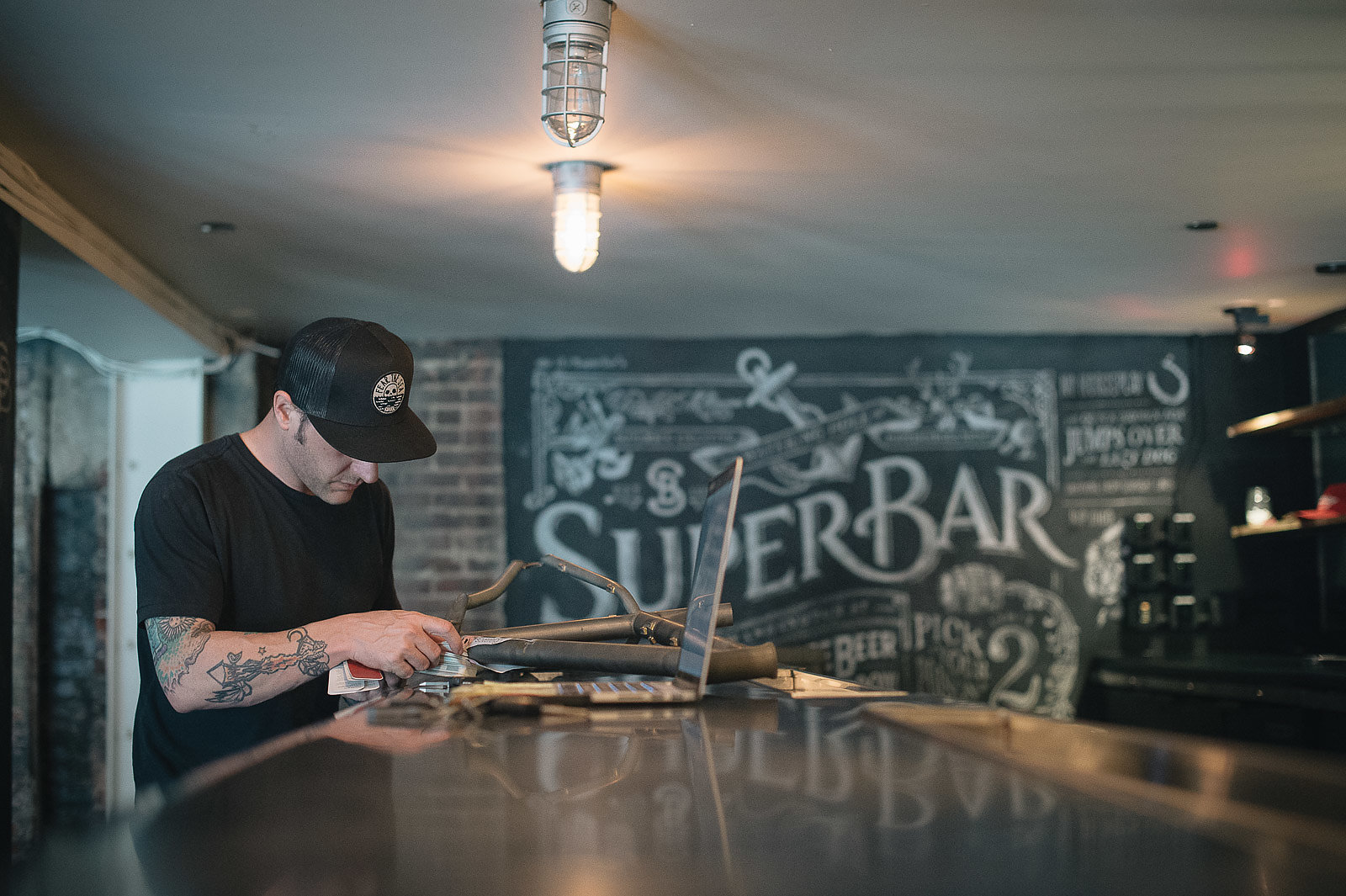 He started riding BMX at five years old, and quickly got into mogul skiing and eventually skateboarding, all sports dedicated to individual expression and with outlaw reputations. And since Walsh had been "drawing since I popped out," it was the artistic side of each that made the biggest impressions.
"My creative side really started to come out with BMX," he says. "That whole culture was booming, and skateboard art blew me away. It really drew my curiosity into other forms of media: I would draw on my friend's skateboards, their skis, their clothes. For me it was just art, art, art, all the time."
At the same time, it was the heyday of punk, early hip-hop and breakdancing, and Walsh—who studied fine art and design throughout middle and high school—would show up at breakdance competitions, doing the tags for some of the different crews' jackets.
But as he got older and dove further into action sports for inspiration, even the East Coast music scene couldn't shake the feeling there was a better setting for Walsh's aspirations. As a kid, he had seen all the best skate parks and BMX tracks and ski hills on the West Coast, and so with the promise of powder at Mt. Baker Ski Resort he moved out to Washington State, sold his skis and bought a snowboard. Downhill-mountain biking was in its early days as well, and so when the snow melted from the Cascades he was rattling down the guerilla trails of Snoqualmie Pass on his Stump Jumper hard tail.
With the tech boom in full swing, Walsh's design experience found fertile ground at a firm called Electronica, doing mixed industrial design and engineering for clients including the Experience Music Project, the Gates Estate, and working on interfaces for Paul Allen's submarine. Snowboarding was also big business in the area, and he landed his first board graphic with Sims Snowboards—which led to a contract with K2 designing a few board lines, where, while consulting on a tele-binding project, he was struck by an idea.
"I saw all these people doing cool things right next to each other but not talking, not collaborating on a 30,000-foot picture."
"I saw all these people doing cool things right next to each other but not talking, not collaborating on a 30,000-foot picture," he says. "That had always been my approach with engineering—look at the whole thing first, and then break it down into small pieces."
With that theory in mind, Walsh started his own design firm, Dragstrip, in 1999—which became Superbig Creative in 2006, due to the incessant calls about renting stripper poles. The concept behind Superbig went beyond just design or marketing; it was a "one-stop-shop," handling the 30,000-foot planning as a whole, while still being able to jump in on any part of the process, be that building a trade show booth or developing and executing the branding for an entire company. A few of Superbig's clients have included Red Bull, Jones Soda Co., Ride Snowboards, the Seattle Seahawks, Shimano, Darigold, Salomon Snowboards, Stevens Pass Bike Park and in 2006 Iron Horse Bikes, working to create a more premium side of the brand.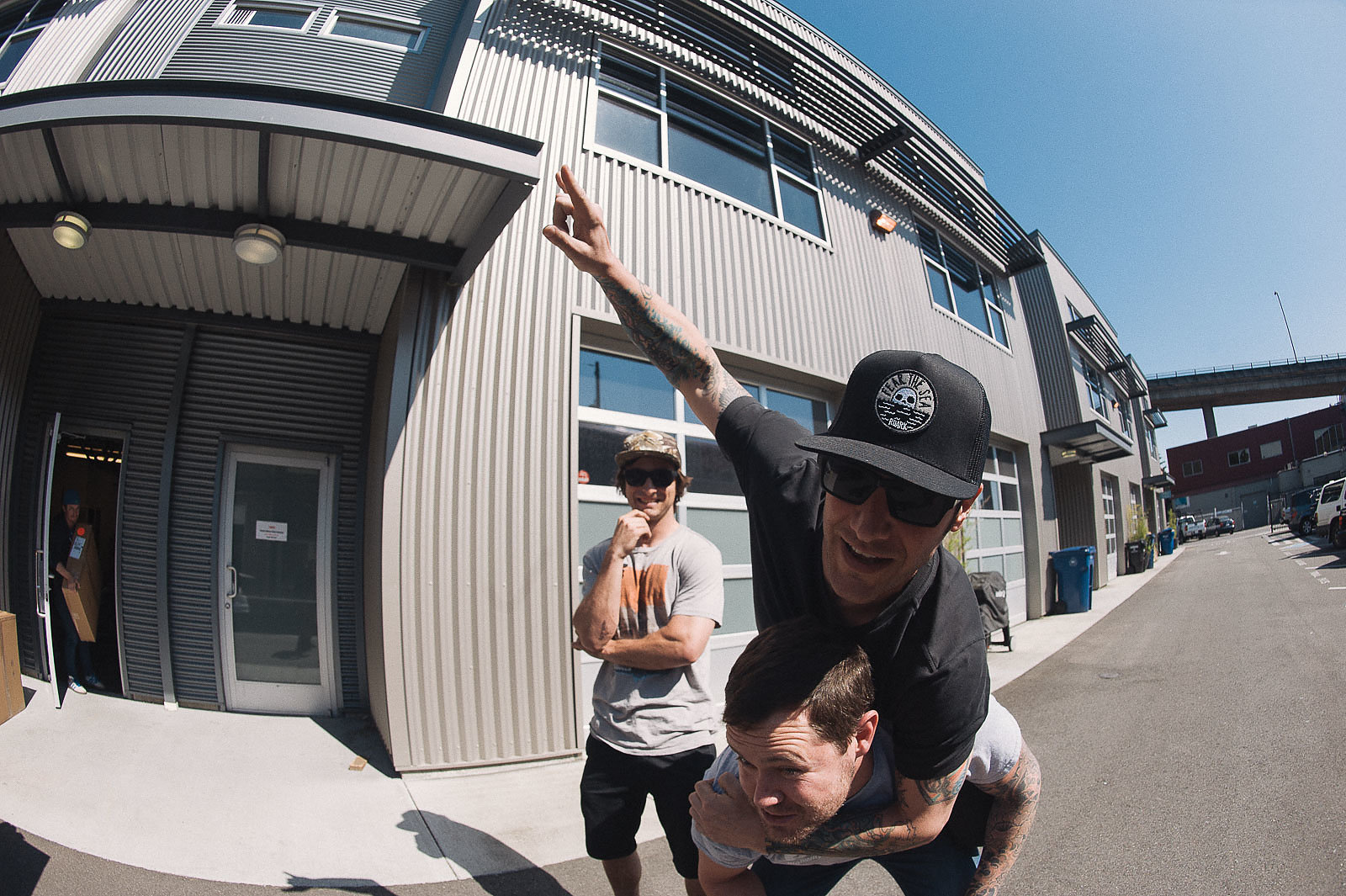 Evil Bikes' rise began with a powerhouse's fall.
In 2006, despite having their bikes on Word Cup podiums, Iron Horse was in need of a non-box-store-reputation facelift and brought together Walsh, suspension legend Dave Weagle and marketing whiz Todd Seplavy to do so. Technically, the Evil brand was already in existence—it was one of Weagle's many side projects—and the idea of using it for Iron Horse had already sparked doodles on napkins and excited talk during the company's testing trips to Whistler, BC. And then, thanks to some dubious business practices, Iron Horse's empire fell and left the dream-team trio with a half-formed idea and a lot of momentum.
For Walsh, the opportunity Evil provided was both an artistic outlet and a place to voice his opinions on the direction of the bike industry. For someone so involved with BMX, skateboarding and snowboarding, the mountain bike industry seemed dry, planned and predictable. The image of what Evil could bring to the mountain bike community also came to Walsh in Whistler, on a chairlift with two snowboarding friends.
"They were headed up to the glacier to ride and I was headed up to mountain bike, and as we talked they made the comment, 'We love mountain biking, but it's so kooky,' referring to the pajama-party gear and all of that," Walsh says. "I was already doing all this artistic stuff for these other industries—why can't mountain biking be like skateboarding or BMX? That really set a new tone for what I thought mountain biking could be."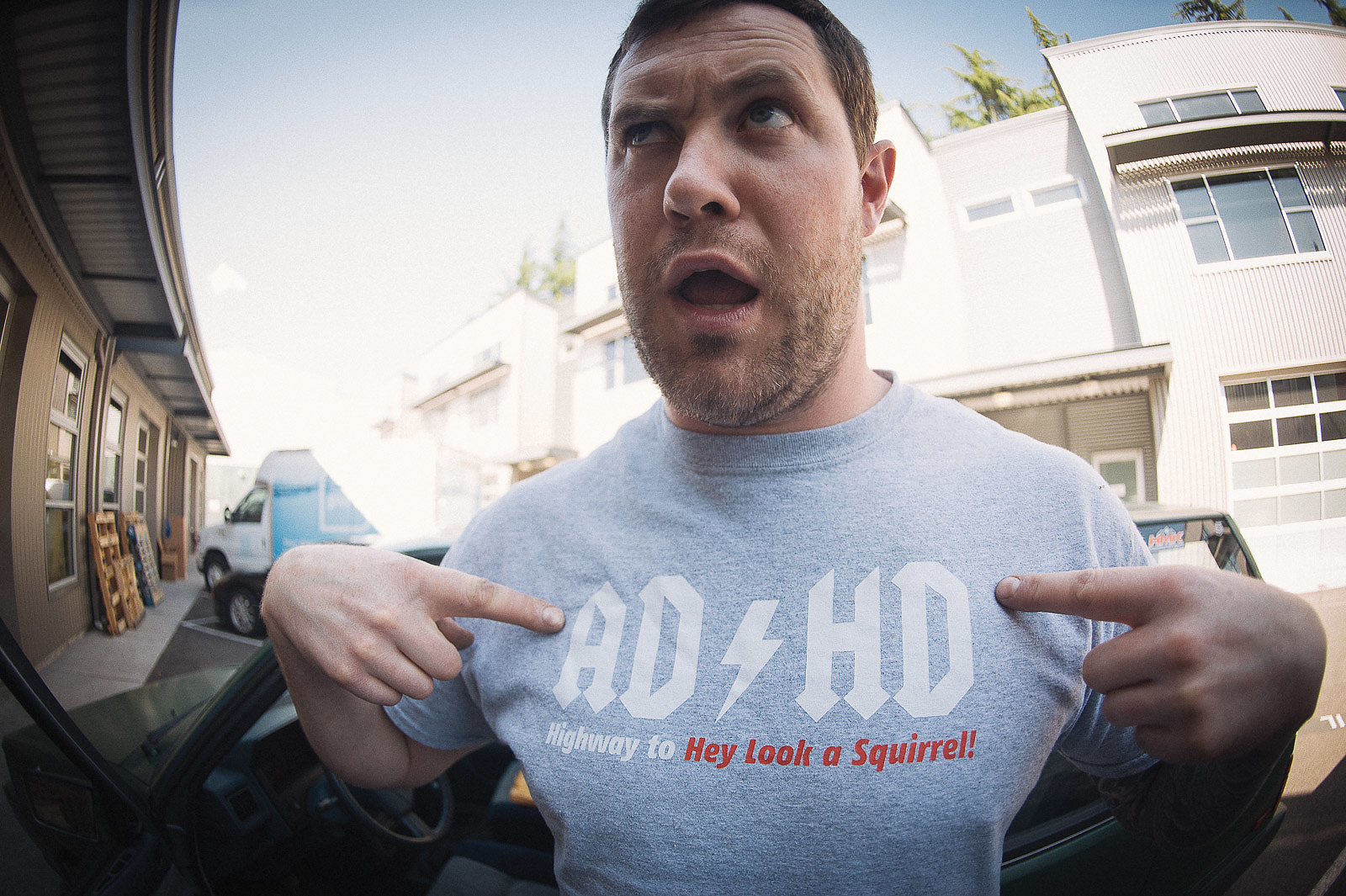 On the business side of things, the team could not have been more dialed—Seplavy had a direction for Evil's marketing, Dave's DELTA suspension system was solid (it had been designed years before as a way to test different leverage curves), and Walsh had defined ambitions of what the company could be—and possibly more importantly, what it shouldn't be.
"I saw the bike industry going in a direction where you have to take it as they give it," he says. "If I'm racing I'm okay with graphics and numbers and sponsors, but the average rider wants to customize their own product, not worry about model years. [Our bikes] are timeless pieces. They're art and they're always going to be relevant."
The team also wanted to avoid what they saw as an over-obsession with the newest technology bullet points. Walsh was even initially against the technical-sounding "DELTA" name…until Zeb Tingey (co-owner at Big Tree Bikes ) suggested using the acronym "Dave's Extra Legitimate Travel Apparatus." That, everyone could agree, was Evil's style.
"We wanted a welcoming brand that was more about the experience of riding bikes and less about the bullshit surrounding it," Walsh says. "The thing that Dave and I really wanted to avoid was the 'tech'—people get so caught up in 'tech' they forget about where these bikes take you."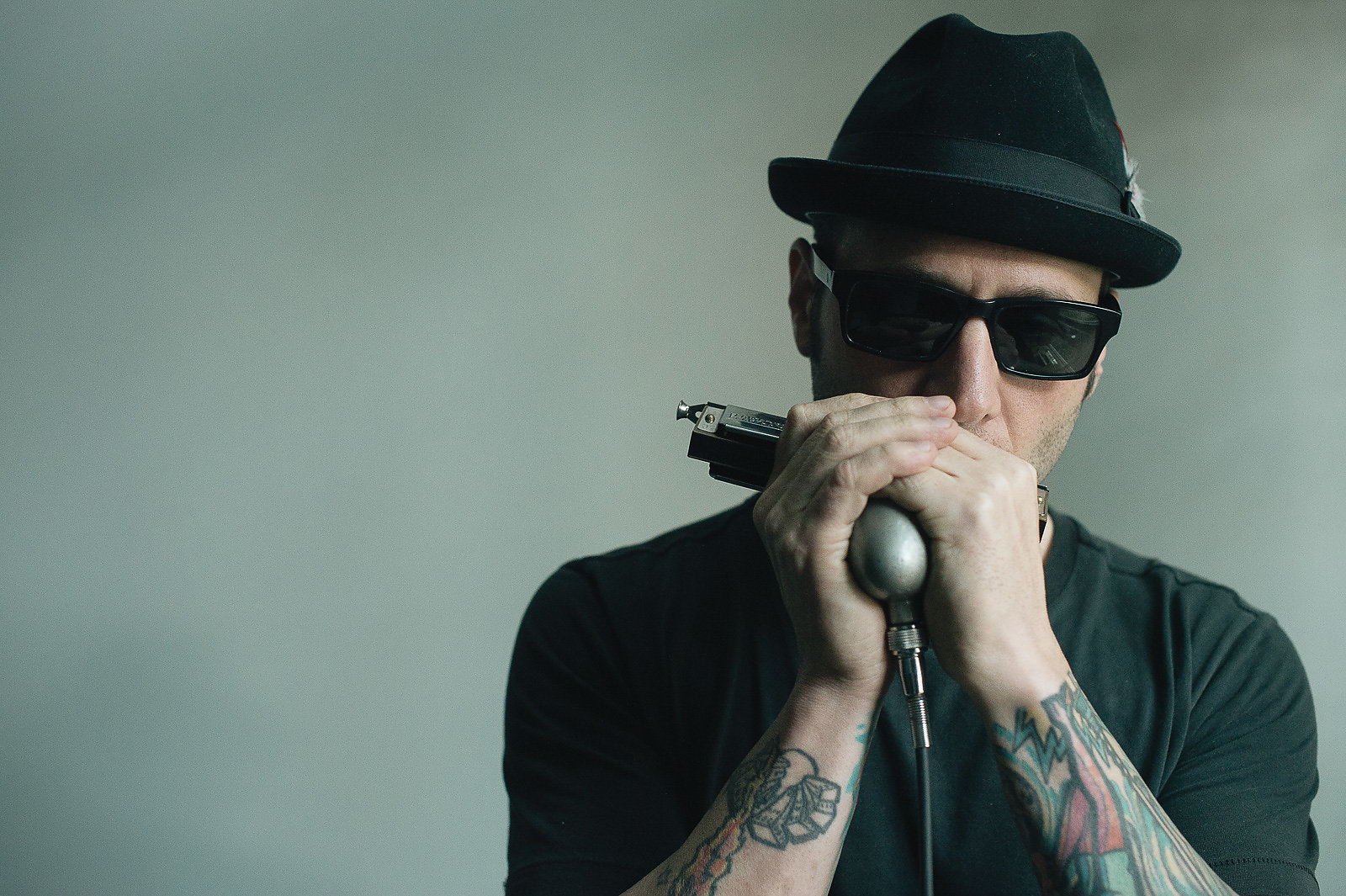 Despite—or perhaps because of—the trio's attempts to keep their new project on the lowdown, the hype began to build faster than they ever wanted, much less encouraged. Soon they were being asked by people when the bikes were going to drop, a daunting question when they hadn't even decided for sure they were going to start a company.
"We suddenly had this appearance we were ten times bigger than we were," Walsh says. "Really it was just a couple buddies putting together this little monster, and the only marketing was our friends chatting. I have had people tell me there was some real marketing genius there, and my response is that there was no genius—we were literally trying not to market."
While the concerns of regular life initially kept folks hesitant, the tide eventually pushed them to make things official: Todd would take on marketing, Walsh would continue as owner, and Weagle would license DELTA and consult on engineering issues. Gabe Fox, formerly of Cove Bikes, was brought on to handle sales—which, despite not having a product to sell, were heating up.
"The next thing we know, we're at the 2008 Interbike with a 3D model and all this interest," says Walsh, "and then we have Marcus Stoeckl [world speed record holder] flying over from Austria to talk about starting a team. And I'm like, 'That's great, but we don't have bikes.'"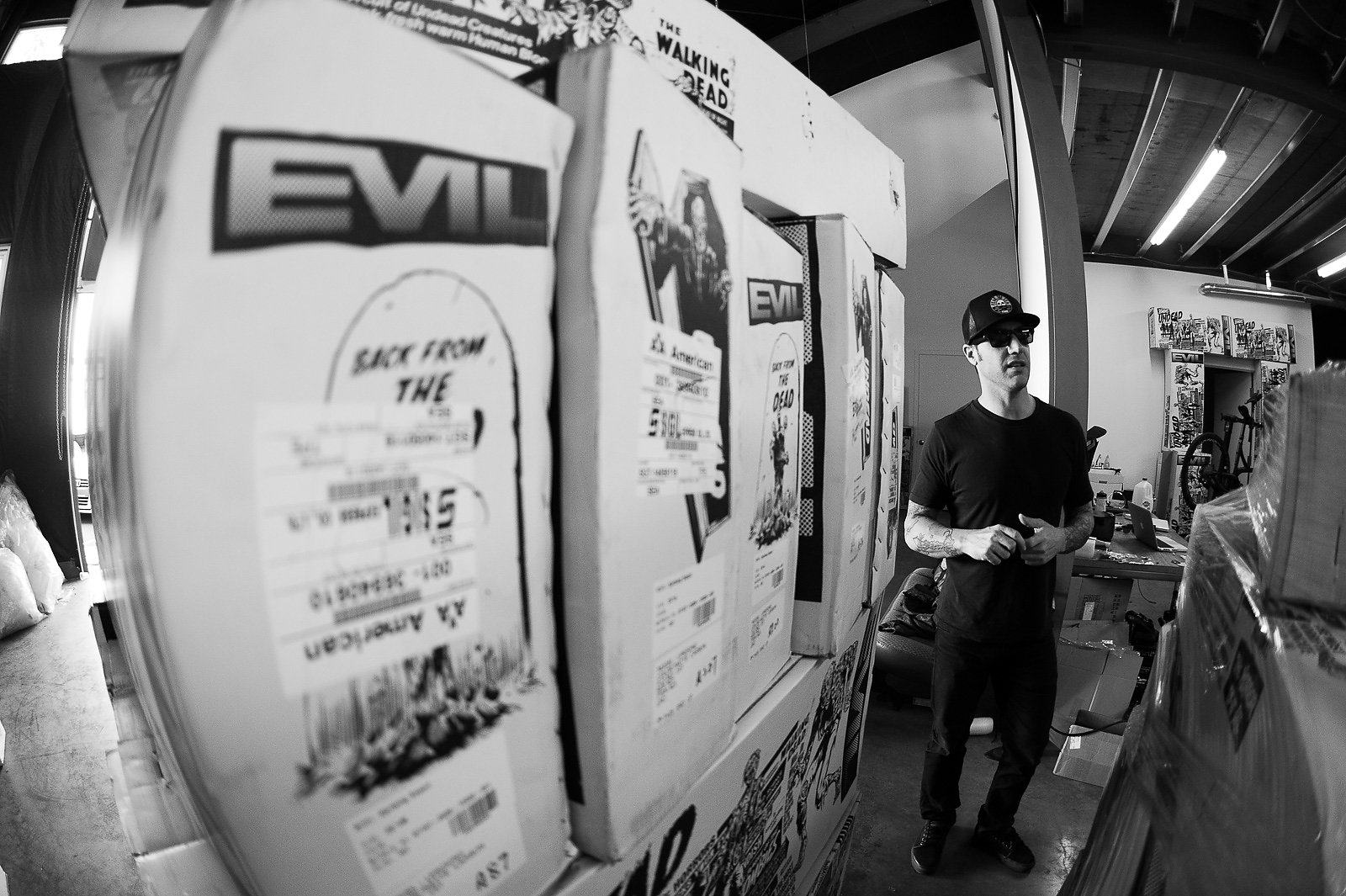 It wasn't just the media side of the industry; some incredible riders—including Thomas Vanderham and Stevie Smith—were already inquiring about sponsorship and what they could do to help with the brand. While they didn't want to be pigeon-holed as a DH company, Evil had a stellar DH team and needed a bike—hence the Revolt, though they originally planned to release their trail bike, the Sect, first. Evil was now the hottest anti-hero in the industry.
Then the first frames showed up from Taiwan, and it was time to see what kind of monster they had created.
"Vanderham and I picked up the first prototypes in Oregon and went straight to Post Canyon in Hood River," Walsh says. "We were dropping in on all the freestyle moto lines on this new bike we'd never ridden before, the cultivation of two years of work. It was like Christmas."
When a process takes two years to come to fruition, it's incredibly difficult to steer in a different direction, much less start over. The prototypes had ridden incredibly, mechanical and ride testing was more than successful, so the factory had been given the full go-ahead. But as production frames started to arrive, so did warranties. Cracked welds, blown or misaligned linkages, a World Cup frame packed with bondo. Something was seriously awry in Taiwan, and trips to the factory to fix the problem only led to more broken promises. And more broken frames.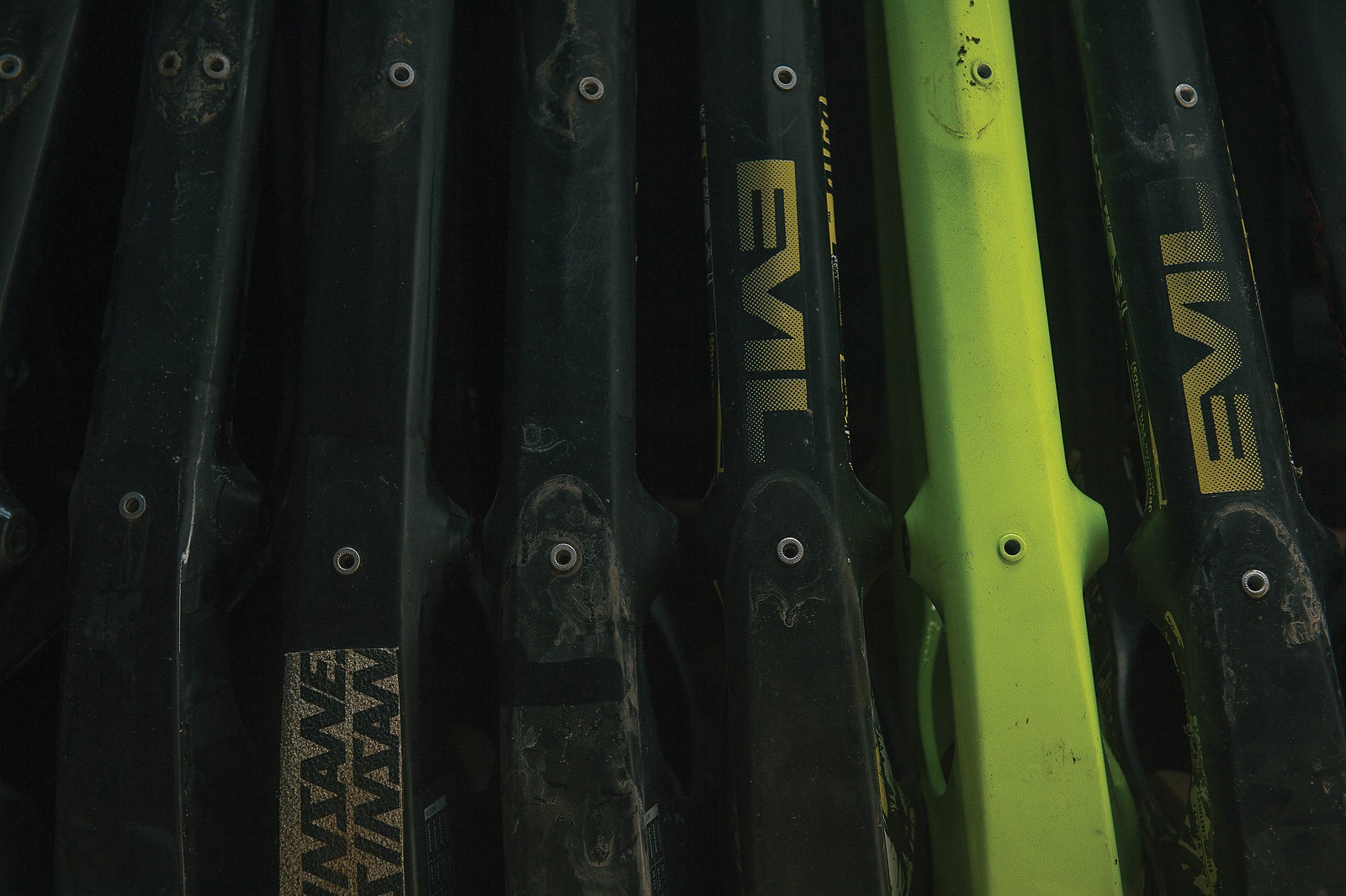 Still, things were taking off and the bikes' prodigal reputation—which now included World Cup podiums—was just compounding the problem. As inventory dwindled, the crew did everything they could for their new customers and to support their athletes. In the end, it just wasn't enough.
"We were buying back bikes, I was flying my personal bikes to people," Walsh says. "I bought a customer's bike so Stevie Smith had a World Cup bike, for one example. We did whatever we could, because there was no way we were going to ruin our name, but it was something that was happening whether we liked it or not."
Shit had hit the fan, and soon Evil's fate fell into Walsh's hands. Seplavy was living on the East Coast with a wife and two kids, Gabe in Canada with a mortgage and bills to pay. Both found homes in the industry; Seplavy went to the GT/Cannondale group, and Gabe moved on to Devinci and another Weagle creation. The decision was Walsh's—shut it down, or hope for resurrection?
"There was a lot of debt, a lot of negativity around it, but the bikes rode great and people loved them," Walsh says. "To me, it was all a speed bump—if we had a design that was subpar I think I would have thrown in the towel, but I still hadn't gotten to say what I wanted to say or do what I wanted to do."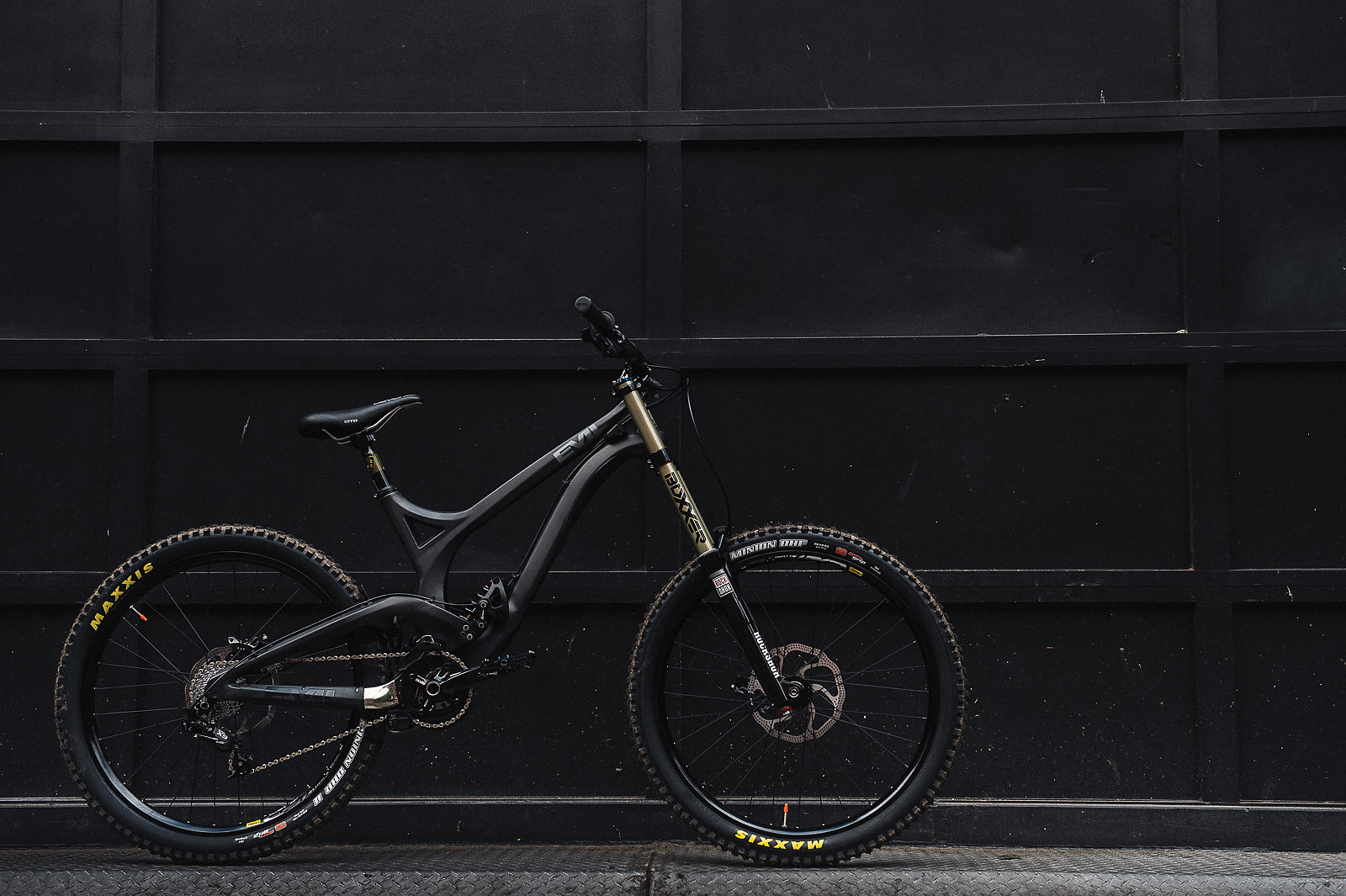 So Walsh began looking for a new factory, and decided on an at-the-time unconventional idea: a full-carbon downhill rig. It wasn't the obvious benefits that drew him to carbon; it was the lack of variability. While allowing for flexible design, carbon requires no welding, no heat treating: it's a mold, and after feeling the scalding repercussions of poor quality control Walsh wanted as predictable a manufacturing process as possible. Add this to a supple ride and skimpy weight, and Walsh decided carbon was the high-performing skeleton for Evil's new creations.
For a year and a half while the new production process developed, Walsh waited and lurked in the shadows while taking a beating from people waiting on warranties. Using money from Superbig to keep the lights on and dream alive, Evil continued to breathe.
First impressions have never been a problem for Evil, and if the Revolt looked mean, the new Undead frames that showed up looked like Halle Berry's Catwoman—sleek, sexy and wonderfully vicious. Suddenly, in defiance of all business models, the Undead was backordered before it had even been offered for sale (the first frames were used to fill those long-waiting warranties), and their trail bike, the Uprising, generated even more buzz. The beast had awakened, as hungry as ever.
"Declaring bankruptcy and closing down may have been better in some respects, but that wasn't an option," Walsh says. "I'd rather people be angry at me or the company, but at least make good on our word—and we did. It was hard, because I had been trying to string people along for so long, but we supported everybody the best we could. Some people were happy, some people didn't care, but for us it says a lot about the company and what we stand for—I guess at the time, it was more what "I" stood for. Letting down everyone who supported us simply wasn't an option for me."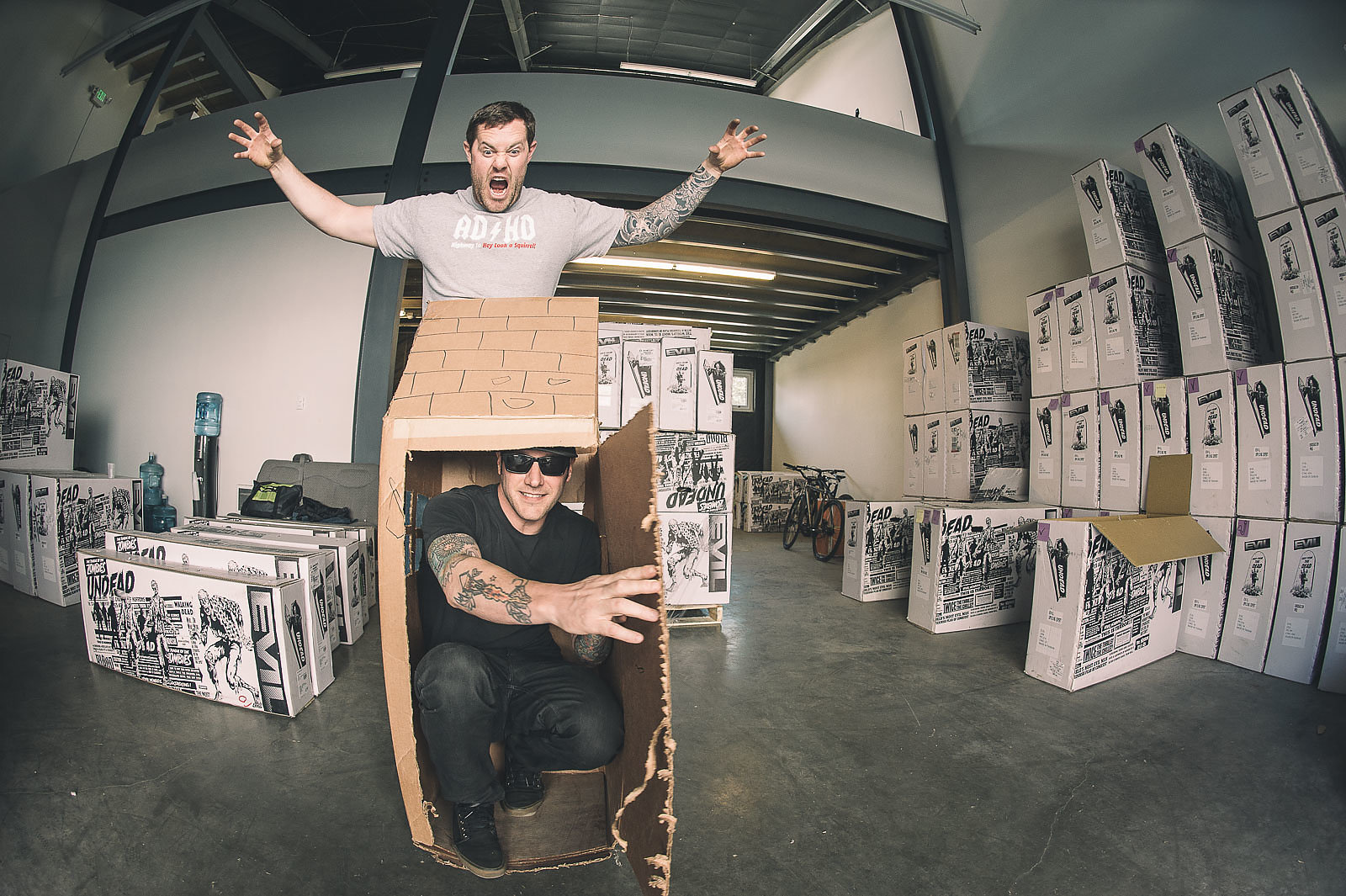 Supply may still be limited, but more importantly it's consistent and reliable, and will only continue to grow as the process gets further refined—Walsh doesn't want to be getting shipments of 350,000 bikes anyway. He does, however, have plans for a number of other models, including an aggressive townie and a few other trail bike options. As much as the company's resurgence is vindication for Walsh's struggles, it affirms what he feels Evil can stand for in the mountain biking world.
"The funniest part is that Evil, to this day, has never formally launched," Walsh says. "Even with the Revolt, even with the Undead and the Uprising, even with the new website up, it's not a fraction of what I want to do or what I want to say."
What Walsh wants is to see Evil dump trucks puking out dirt at pump tracks.
Beyond bikes, beyond stellar teams, Evil Bikes was meant to be a creator of community, both as a company and as an influence in the industry. Evil was supporting local races before they had frames, and as they return to steadier ground Walsh would like to see that kind of involvement continue. For Walsh, it's a vision of change that has vindicated an incredibly difficult journey.
"I've never taken a paycheck from Evil," he says. "I lost a girlfriend through it, I lost relationships, missed birthdays, holidays, and those are the things you can't get back, but at the end it was worth it. I don't think I would have done much differently: I did my homework, I did my research, we used our collective experience. Now we're nearing a point where we can start talking about the brand and creating the community the way we originally wanted—so when people think of Evil it's less about badass bikes but more of, 'Wow, those guys are really driving the new age of cycling. They're changing things.'"
As a business, Walsh's emphasis is direct customer service and making mountain biking more accessible—Dickies and sweatshirts and full-faces instead of tech talk and pajama parties. Evil wasn't intended to be a cash cow; he wanted to integrate the customer and brand beyond a service manual, to create a mountain biking culture wound with the same art, creativity and freedom of expression he sees in skateboarding, snowboarding and Iron Maiden album covers.
"I'm not trying to build a big corporate monster," Walsh says. "I want to build a good lifestyle for the people that are part of the brand, let them have a culture where they can be themselves and live and perpetuate this lifestyle we're trying to get to. I'm not there yet, but I have a great life. I can't complain."