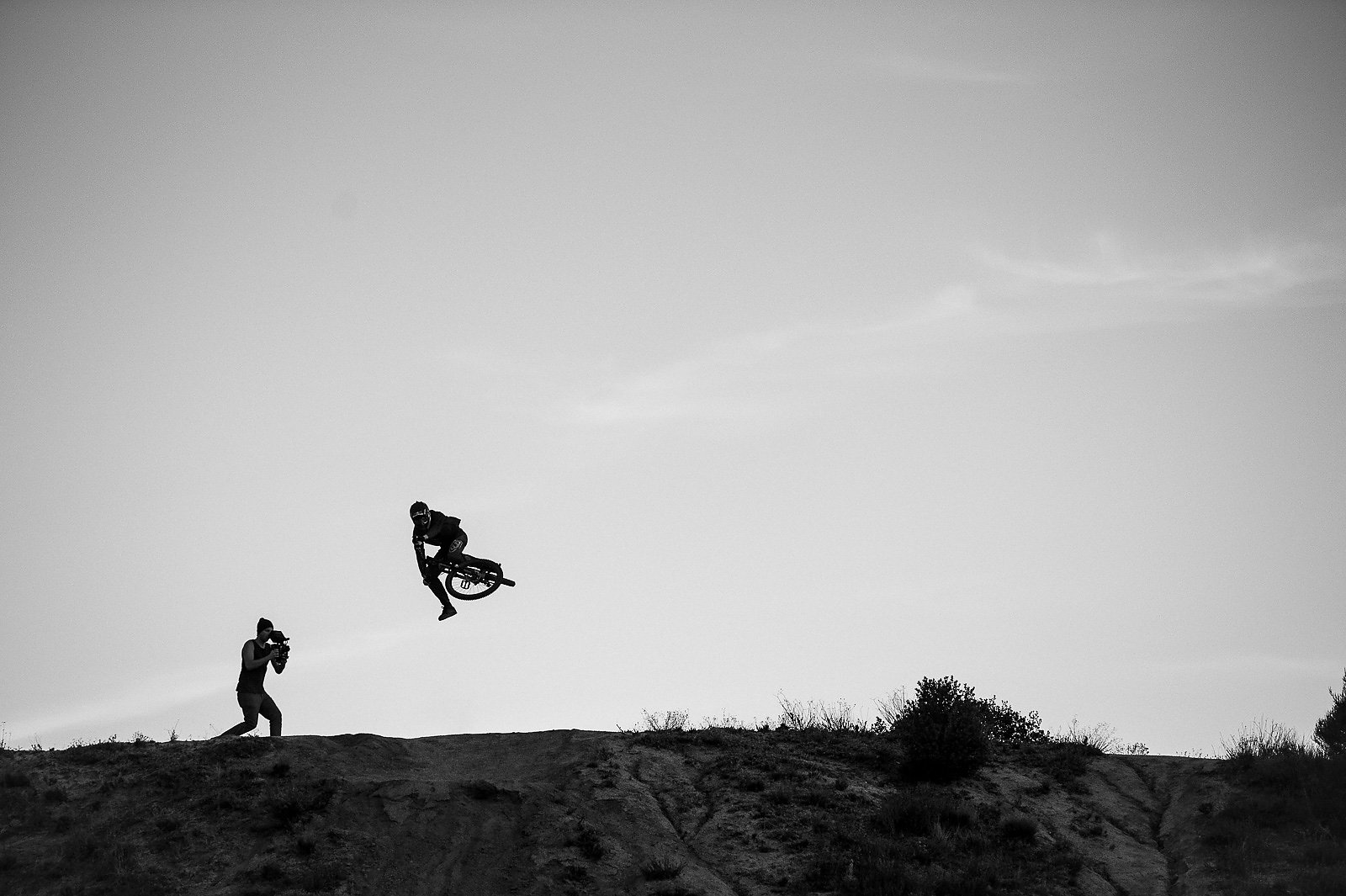 Looking for Weird Creativity and a Collapsed Lung with Ian Collins
For lack of a better word, Ian Collins' resume is weird.
The professional photographer started his first job at age 8, throwing hay bales on his family's dairy farm in upstate New York. Next came a gig as a designer-shoe salesman at Nordstrom's in San Diego, shortly after he moved to California in 2004. Then he headed north—way north—to work on a commercial fishing boat for three months in the Bering Sea. When he got home, he couldn't open or close his hands fully for a month.
"It was definitely the gnarliest experience of my life," Collins says. "I almost went overboard three different times."
It may have been a path far from the world of mountain biking, but that's where it would eventually lead. After his fishing job, Collins took a break from selling shoes, during which he began dabbling with a hand-me-down Nikon D70. It turned out he was good at shooting photos, and years later what started as a hobby turned into a career as one of freeride mountain biking's premier photographers.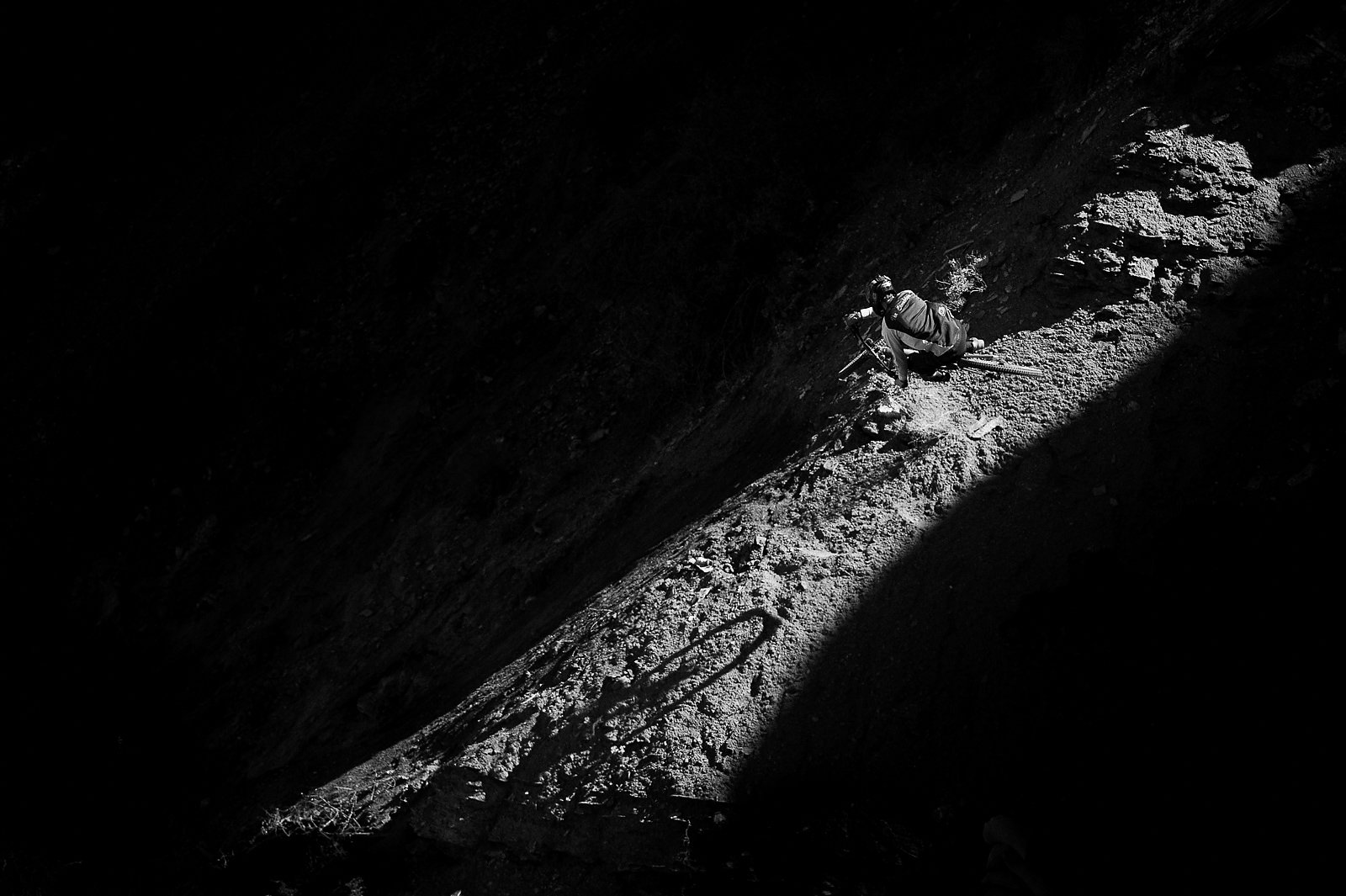 Hailing from the football-centric town of Barneveld, NY, Collins had no interest in touchdowns or field goals—he did, however, love bikes. Thanks to the help of his supportive and hard-working family, he was able to bypass throwing pigskins in favor of racing XC, which led to his first national race at Mt. Snow, VT. Collins enjoyed the events, but remembers getting passed continually on the course's climbs, then blowing past those same riders (and numerous others) on the way down.
"I've got asthma and I was born with a collapsed lung, so fuck cardio," he says. "I just wanted to ride downhill."
"I've got asthma and I was born with a collapsed lung, so fuck cardio. I just wanted to ride downhill." —Ian Collins
So that's what he did, entering New England's local downhill circuit. Gravity was his forte, and he wanted to ride fall-line year-round. Unfortunately, that was impossible in New York's cold winters, and at 21 years old he made the move to Ventura, CA. What he found was a nearly nonexistent downhill race scene, and an all-time network of trails.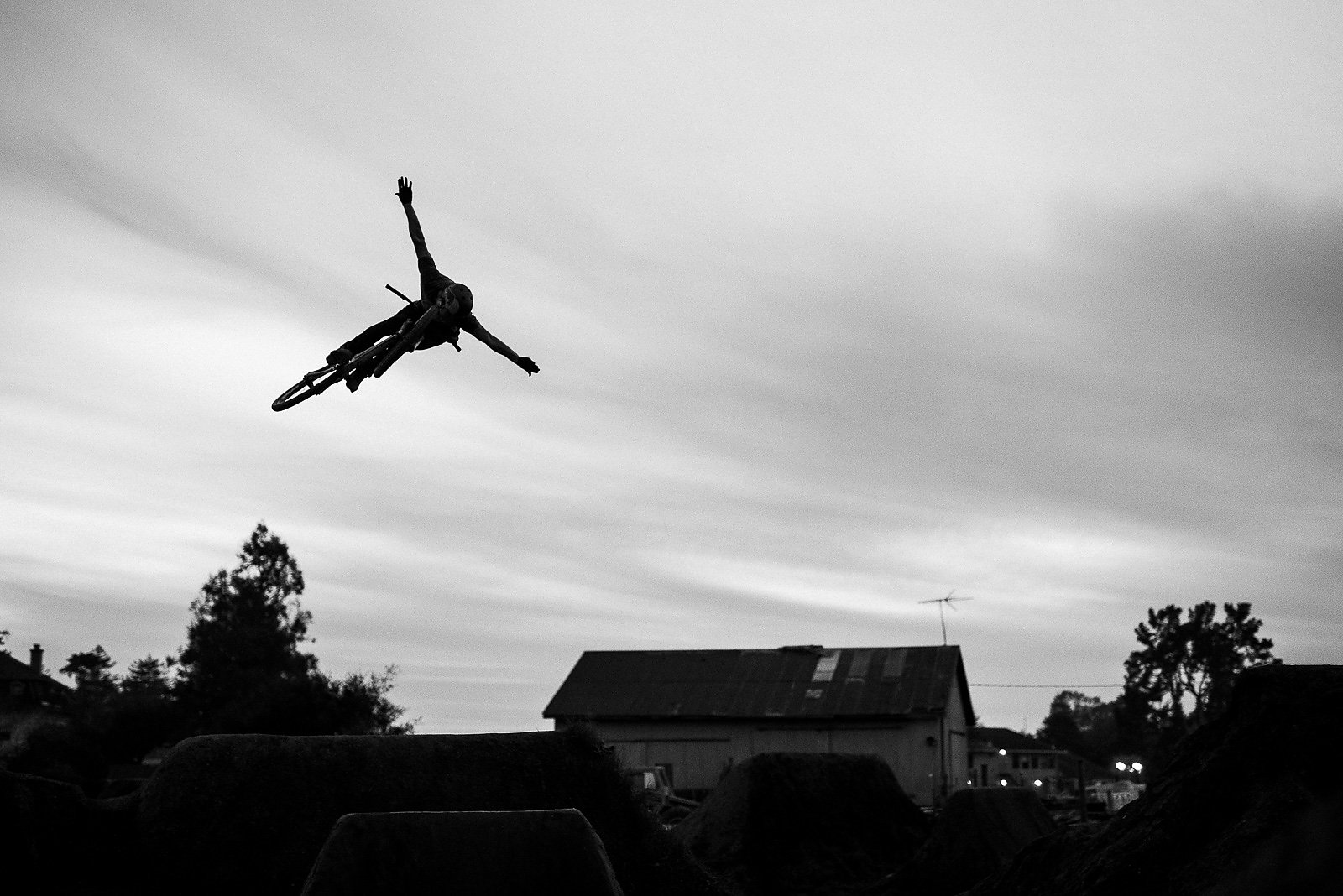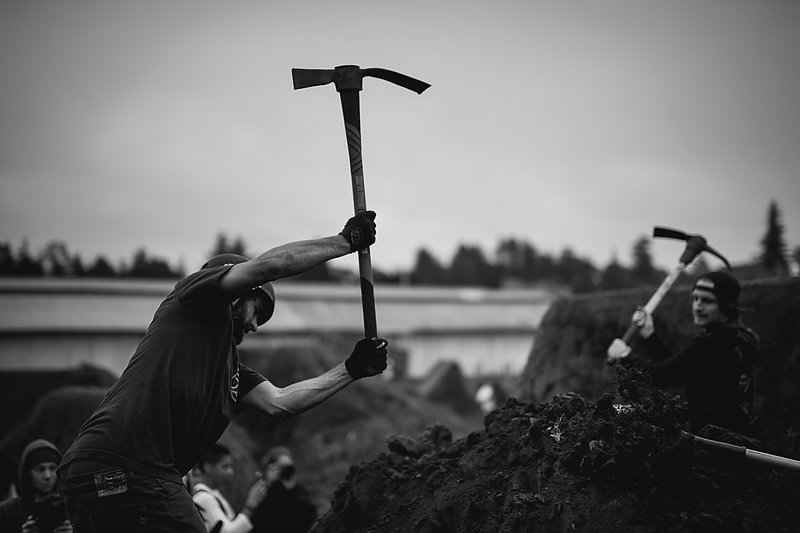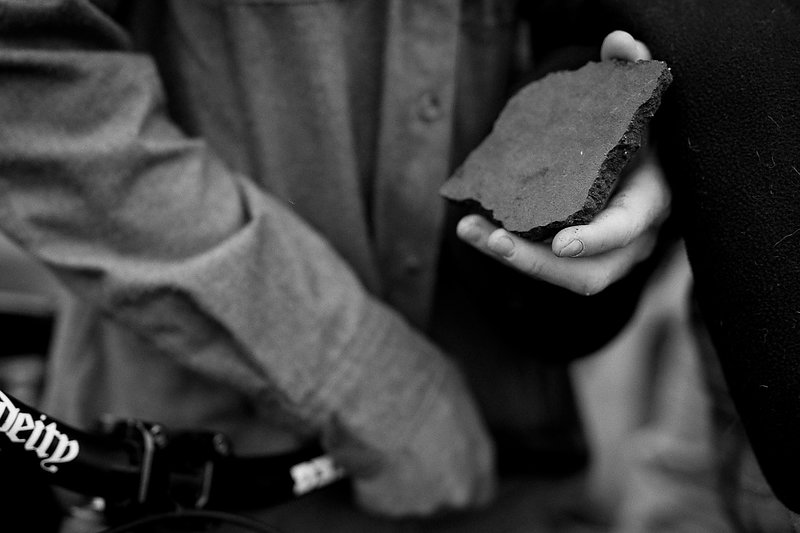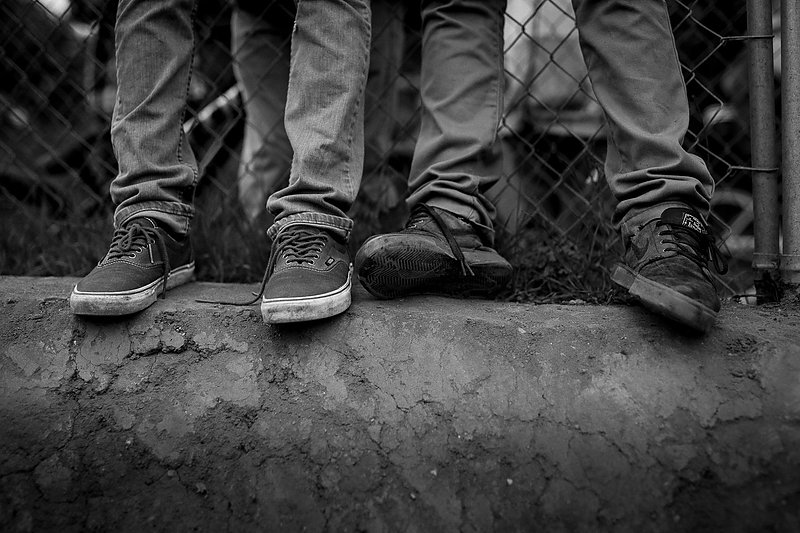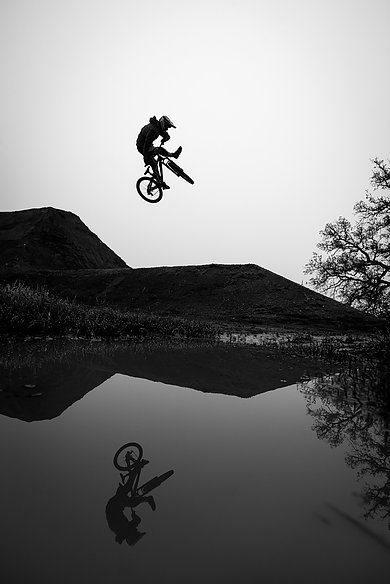 Collins eventually landed in the small town of Aptos, where he met filmmaker Clay Porter, who remains one of his lifelong friends. At the time, Collins was still a hobby photographer, until Porter invited him on a shoot to help schlep gear. Rather than sitting and watching, Collins dove into the action himself, working on his photo skills between moving boxes. Considering the quick pace of video shoots, it was a difficult task. A distracted helper can easily become a hindrance, but for Collins the time constraints became a catalyst for originality.   
"I worked with a lot of filmmakers who got pretty annoyed with photographers who slowed down the process, and who just took photos over the filmer's shoulder," Ian says. "I learned the best thing I could do is to not allow myself that option, and be forced to look for weird, alternative angles."
Collins didn't just focus on photo composition. He also worked to connect with the athletes, establishing himself as both a skilled photographer and an enjoyable person to bring on shoots. It was a reputation that served him well during his next big break, a profile story in California for the UK-based Dirt Magazine. Assigned by longtime editor Mike Rose, Collins ended up photographing Myles Rockwell, Missy Giove and Cam Zink—which led to his first Dirt cover shot, a banger image of Zink. "As a downhill racer kid, to me there was nothing more badass than a Dirt cover," Collins says.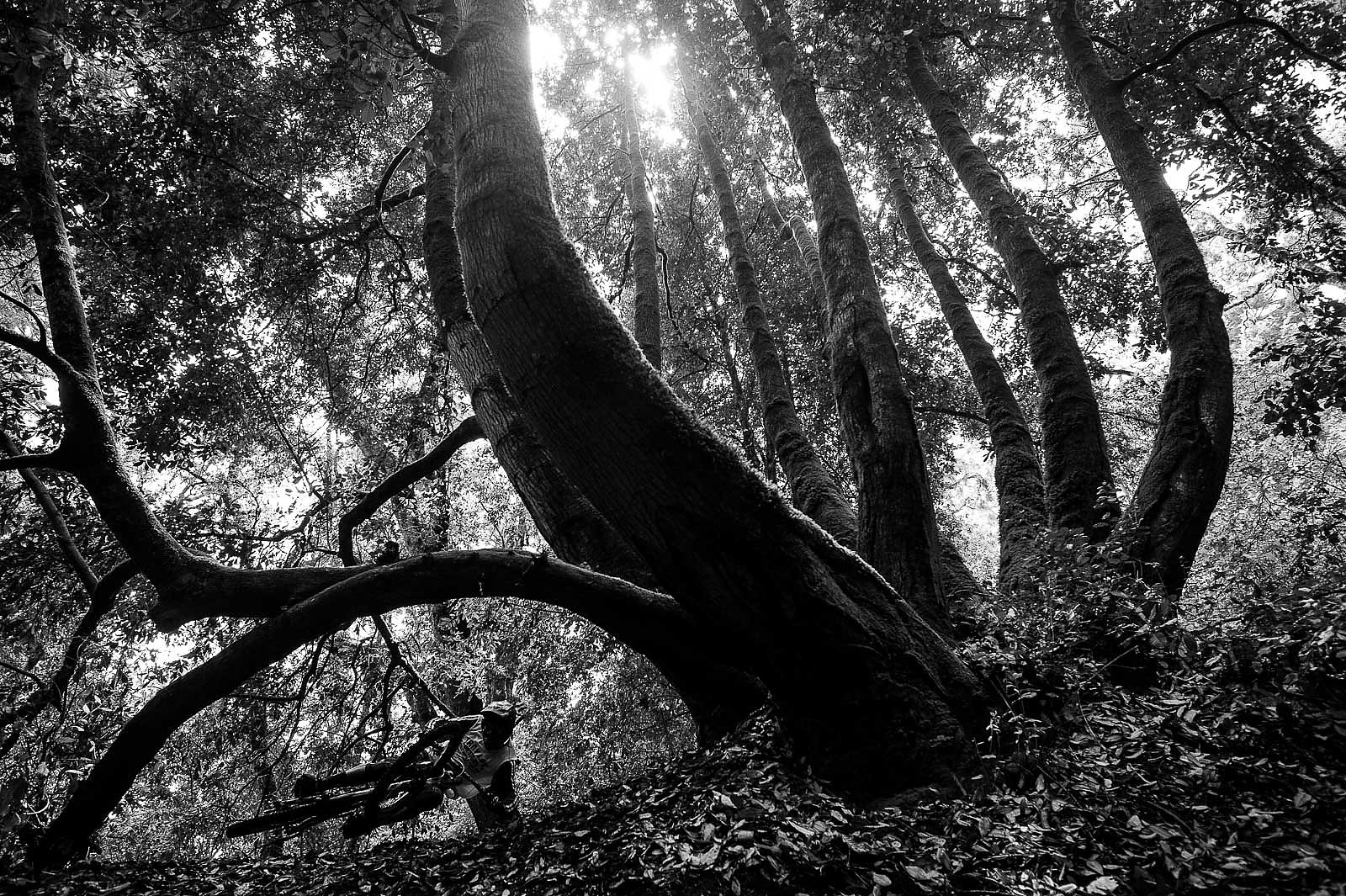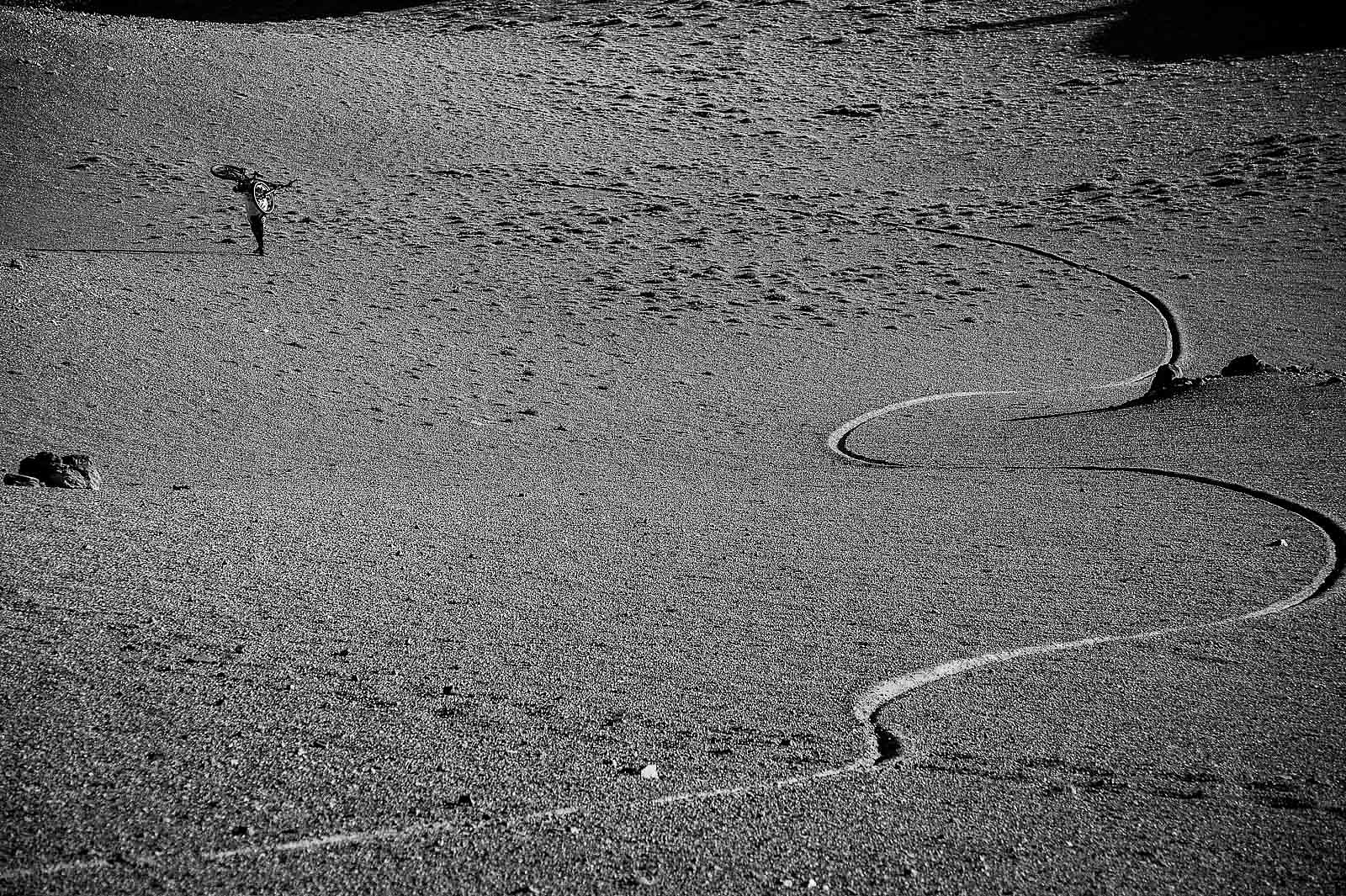 In the years since, Collins has worked on countless projects and shoots, all while holding down the role of content manager at MTB-mag.com. He shot with Brandon Semenuk and Rupert Walker for their RAW 100 series, attended both the Fest Series' Cruzfest events, and worked alongside Porter as the on-set photographer for the Death Grip movie. And while he handles a lot of race-scene content and brand imagery at MTB-mag.com, it's not something he's interested in himself.
"I fully respect the grind of the event photographers, but I'm really glad I don't have to do it," he says. "I think if I was covering all the World Cups or on retainer to shoot commercial jobs for a big brand all the time, I'd miss a lot of the cool stuff."
Luckily for his resume and the sport, Collins hasn't. Now, far from the football fields of New York and the shoe racks of San Diego, Ian continues to build on his list of accomplishments with a focused goal: "I've always wanted to do mountain biking justice."