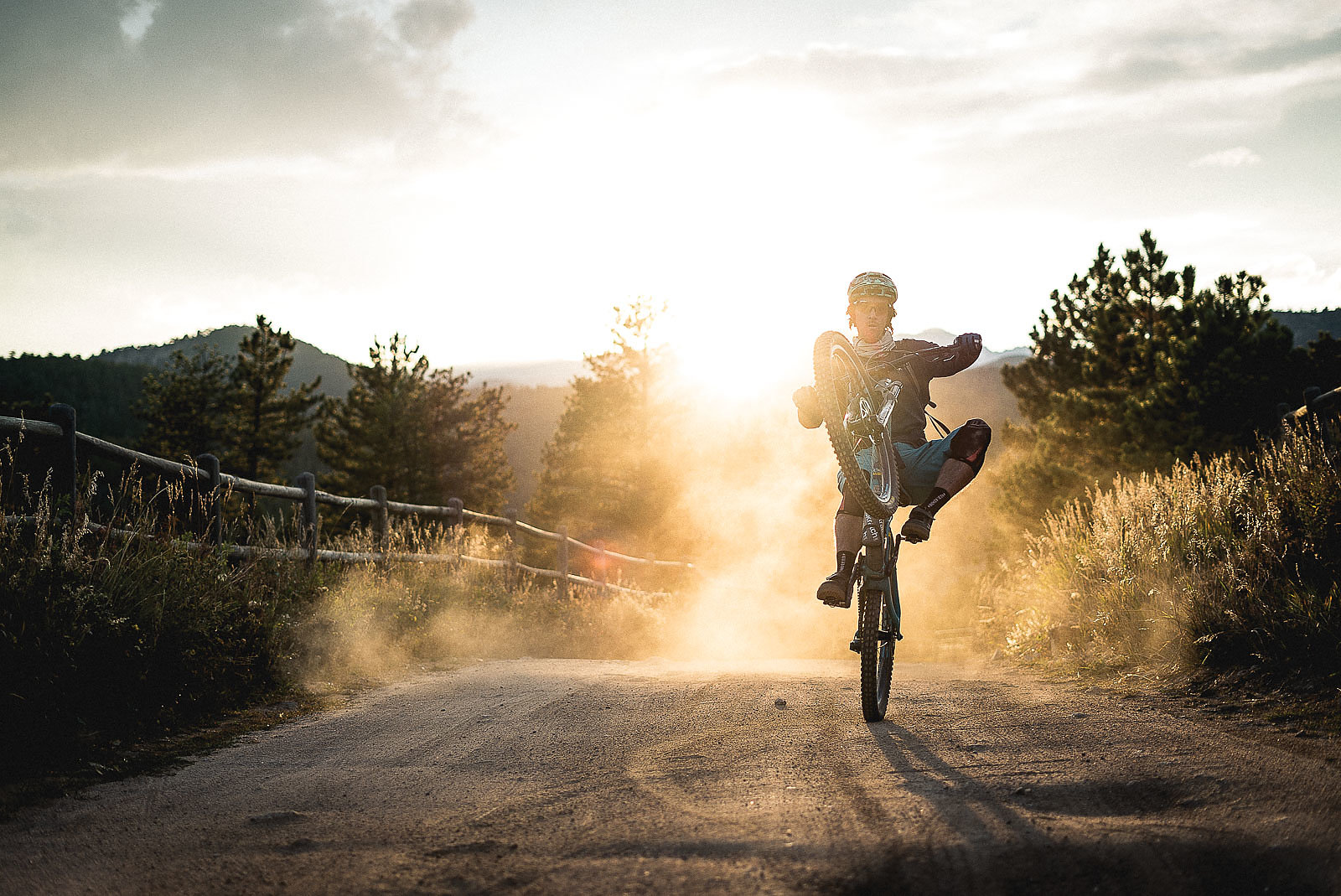 The Chairman Joey Schusler's Long March to Revolutionary Filmmaking
Joey Schusler might be best known for making mountain bike adventure films, but his motion-picture career actually began with a saucer sled and a VHS camcorder when he was only 7 years old.
He and his longest-standing friend, Mason Lacy—whom he met on his first day of kindergarten—would while away winter afternoons in his Boulder, CO backyard, building snow ramps and sending it into the sunset.
At first it was just boys being boys, playing outside and conjuring up creative ways to raise the excitement level. But it didn't take long for them to start documenting their antics, and by the third grade they'd already founded their own DIY operation, aptly named Complete Insanity Films.
"When we started, it was more about giving my dad the camcorder and doing stupid, ill-advisable stunts on sleds and bikes," Schusler says. "We were pretty much just dicking around with it, and honestly it was less about the art of it and more about the stupidity of what we were doing.
"Then my parents got me this MiniDV camcorder and we upped our production game and started putting the Complete Insanity videos on YouTube. At one point, one of them got upward of 1.4 million views and we landed a sponsorship with a sled company. We couldn't believe it. It got the wheels turning for what was possible."
Schusler and Lacy continued to make Complete Insanity films through middle school and into high school, when their physics class afforded them the opportunity to craft their tobogganing pièce de résistance, The Physics of Sledding.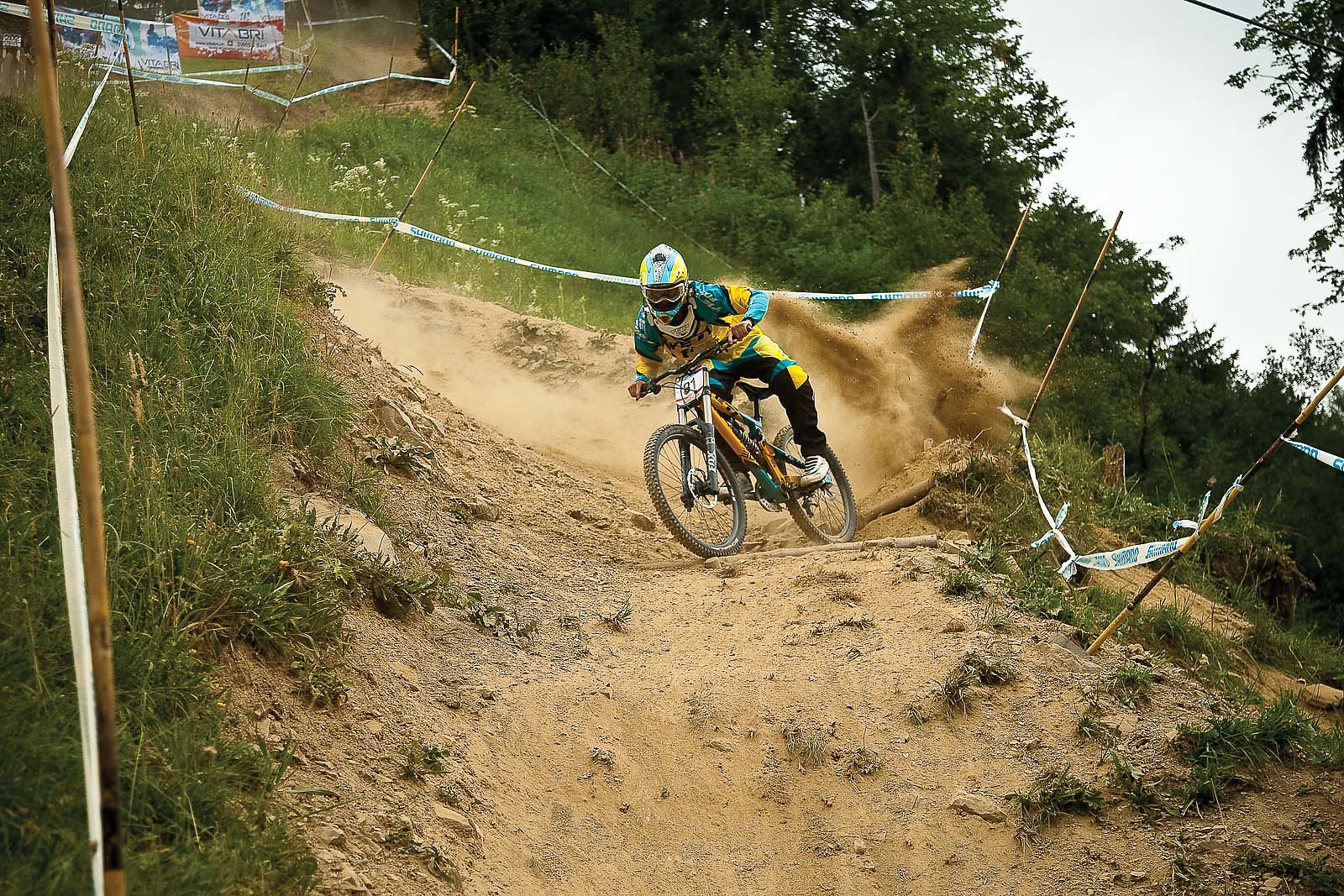 "We were just filming each other hitting jumps on sleds, trying to gap sidewalks and stuff like that," Lacy says of the project. "Then we'd try to estimate how far we would go based on velocity, how high up the hill we'd started, the angle of the jump and the friction of the snow. But basically, it was just another excuse to make a sledding video."
Despite the promise of YouTube fame and fortune, Schusler put his video-making on extended hold to pursue a more immediate passion: mountain bike racing. He'd been racing bikes since 2003, when, at age 13, he competed in his first-ever race, in Crested Butte, CO. He placed second in the downhill event and was hooked on competition immediately.
Over the next few years, he raced locally in the Mountain States Cup series and honed his skills on the US national circuit. At age 16, he secured his initial sponsorship, with eyewear and helmet maker Smith Optics (a company that continues to sponsor him more than a decade later). In 2007, he got his first big breakthrough, signing with Fox Racing Shox and Specialized Bicycles, which allowed him to compete in the UCI's Junior Men's Downhill World Championships in Fort William, Scotland. It was Schusler's debut international race, and he was competing with the likes of Josh Bryceland, Ruaridh Cunningham and the late Stevie Smith.
"I knew I wanted to be a professional racer, and I took every opportunity I had to race," he says. "I really wanted to push my riding to the limit."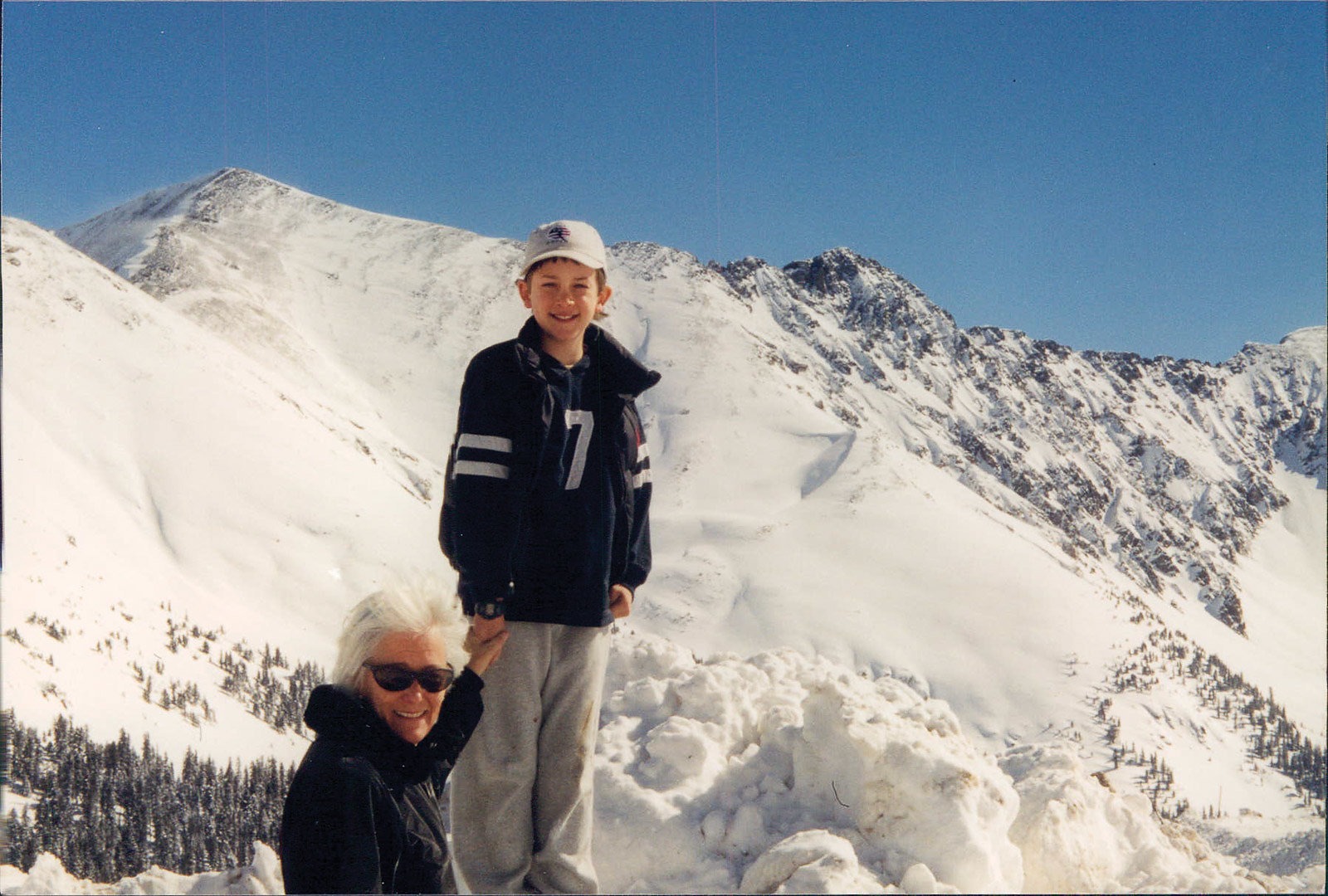 The following year he signed with Yeti Cycles, entering into a long-term relationship that would ultimately bridge the gap between competition and his creative ambitions. In his first season with Yeti, Schusler won his first pro race at the Colorado State Championships and placed 21st at the UCI's Junior Men's Downhill World Championships in Val di Sole, Italy. In 2009, he was moved up to Yeti's national team and rose to the occasion, frequently finding himself on the podium and winning several races outright.
"When he was a racer for us, he used to walk around with a binder that had everything he was doing, training-wise," Yeti owner Chris Conroy recalls. "He also had this calculation for where he was, time-wise, and how far off he was from the top spot. This methodical focus and determination eventually resulted in Joey being number one and dominating the Mountain States Cup."
It was during this period Schusler began his involvement with Yeti media projects, riding for catalog shoots and spending an increasing amount of time in front of the lens—an experience that reintroduced him to the camera and provided a career path beyond racing.
The timing proved auspicious: In 2010, the year he entered the cutthroat arena of World Cup downhill racing, he found himself struggling on the international circuit, with every race being a colossal mud-fest. Even though he ended that season with a respectable 45th-place finish in Windham, NY, he was more emboldened by the completion of his first big Yeti media project as a rider. This accomplishment took him back to his "extreme sledding" days and the joy of filming.
But it wasn't until a tragic fire in 2011 completely destroyed his childhood home—a paradigm-shifting event Schusler recounts to each of his close friends—that he decided to refocus his career in earnest.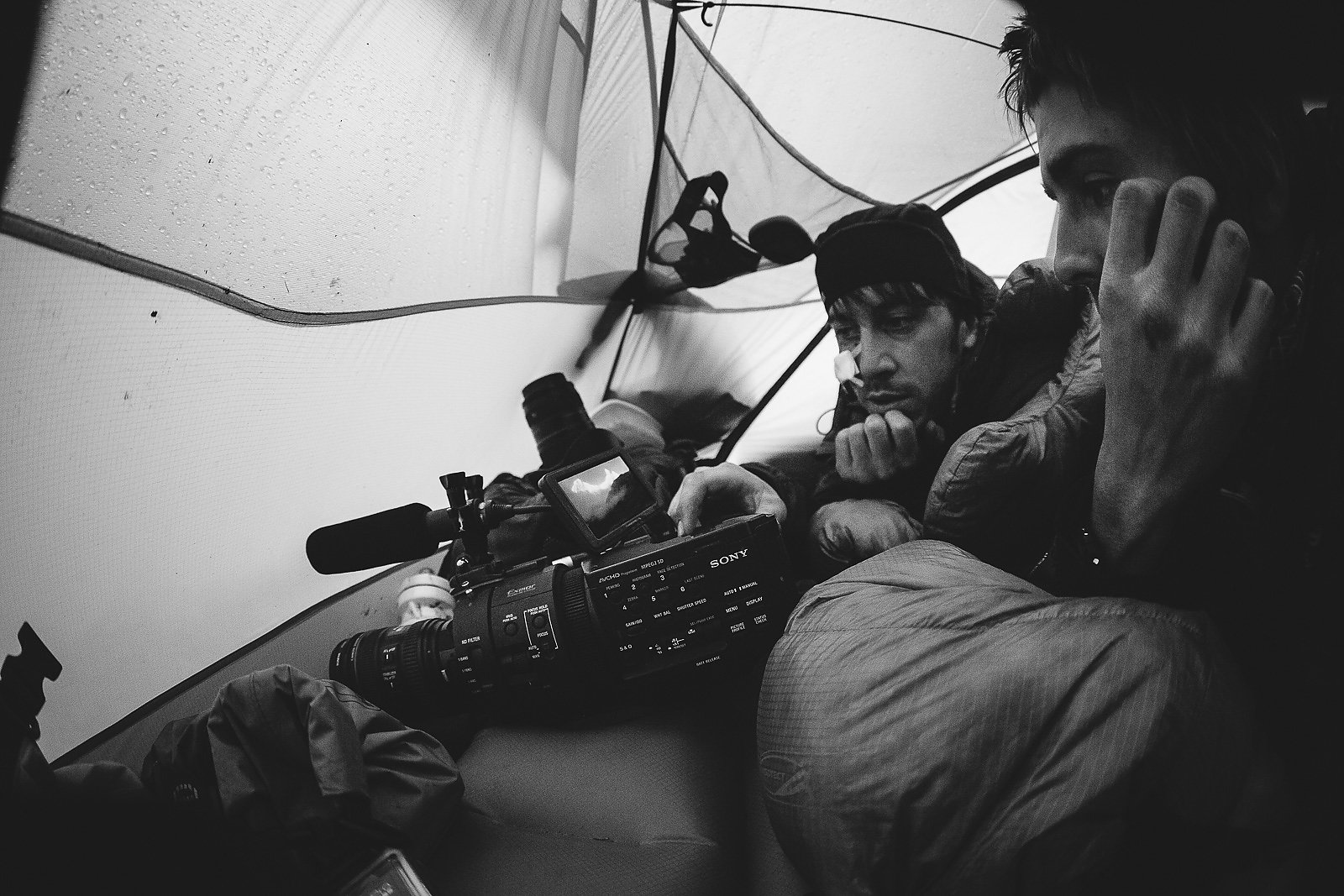 "For so long I had been so focused on DH racing, and I felt deep down inside that I needed a shift," he explains. "I had a bad DH year, then our house burned down and we lost everything we owned. That really forced me to make a change.
"My university gave me $10 thousand to help me get back on my feet, and I spent all of that money on camera gear and started working on my first creatively driven film project."
That short film, The Bus: A Story of Friends and Fun, attracted considerable attention, and the story line was documented in a Bike magazine feature. The positive reception encouraged Schusler, who was sidelined from racing following major knee surgery, and he channeled all his energy into progressing as a photographer and filmmaker. Yeti hired him to manage its social media accounts, and he quickly began to climb the photographic skills ladder.
 "He went out and bought the very best gear and just went for it. And, sure as hell, now he's a world-class photographer." - Chris Conroy
"When he decided he was going to be a photographer, he just went all out," Conroy remembers. "He went out and bought the very best gear and just went for it. And, sure as hell, now he's a world-class photographer."
This photographic success didn't come without trial and error, however. Over the next two years, while balancing his busy work schedule with a newfound love of enduro racing, he underwent an informal apprenticeship with Yeti's talented art director, Craig Grant. By many accounts, this mentorship process was both frustrating and rewarding for Schusler, whose tendency to take criticism to heart accelerated his technical development.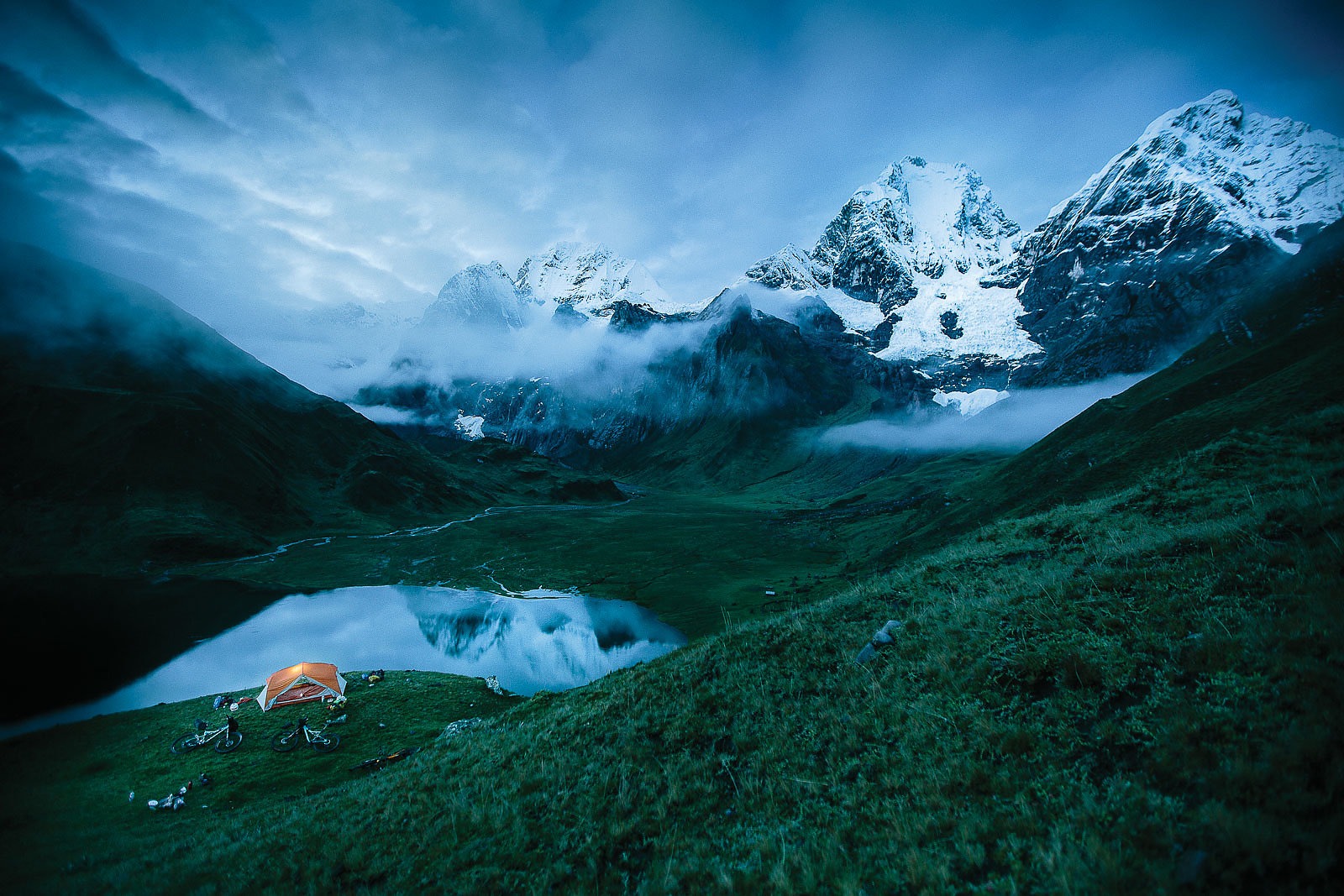 "Joey's relationship with Craig was hard for him at times," Conroy says. "But it really helped him blossom into a great creative."
This blossoming of creativity was partially buttressed by Schusler's continued success on the enduro circuit, as he racked up impressive finishes in both regional and national races. In 2013—the year in which he earned a Bachelor of Science degree in advertising from the University of Colorado Boulder's School of Journalism—he secured his career-best international enduro finish, snagging sixth at that year's Enduro World Series event in Winter Park, CO.
He'd also joined Yeti as a full-time employee and released his second short film, The Bus: A Journey Up North. This 10-minute montage of mayhem, depicting another rowdy road trip on a decommissioned school bus owned by Lacy and his father, was selected for the 2013 5Point Adventure Film Festival in Carbondale, CO. The screening proved to be a rip-roaring crowd pleaser, earning runner-up in the festival's "Spirit of Adventure" category and exposing Schusler to a world outside mountain biking.
Buoyed by rapidly expanding recognition in the broader outdoor industry, he ramped up his filmmaking efforts, and, in 2014, he produced two adventure-driven projects. The first, 55 Hours in Mexico: A Tribute to the Weekend Warrior, followed the plight of his working-stiff friend, Karl Thompson, as he attempted to ascend Mexico's tallest mountain—the 18,491-foot-high Pico de Orizaba—and ski back down it over the course of a long weekend.
While the challenge was exhilarating for Schusler and his team, it also introduced them to the inevitable hardships of documenting self-supported expeditions. Just getting to the base of the mountain was an adventure in itself, with lost bags and the lack of a four-wheel-drive vehicle threatening to scupper the entire effort.
"All this got Joey really on edge," says Thomas Woodson, a college buddy of Schusler's who helped him film the endeavor. "He started to panic because we'd gotten all these sponsors involved and we didn't even know if we were going to make it to the mountain with enough time to climb it. There were clear signs of a potential failure, and that was eating away at him."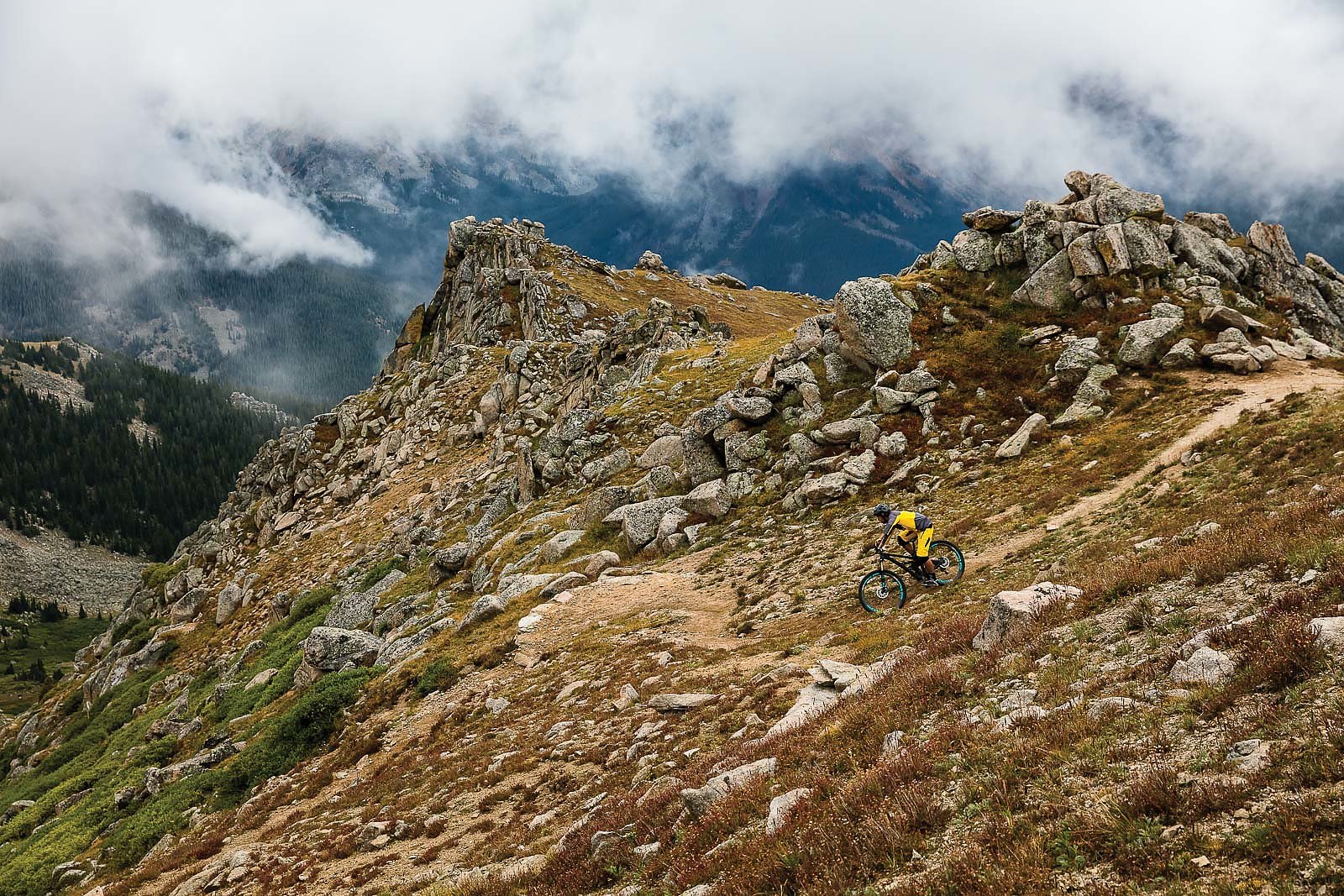 Against the odds, the team managed to both climb Orizaba and make a lively short film. And Schusler, undeterred by the hardship of the ordeal, immediately began planning his next mission: an extended bike-packing journey through the rugged Huayhuash mountain range in the Peruvian Andes with Woodson and another longtime friend, Sam Seward.
"That was the first time that any of us had ever even gone bike-packing, and we decided to start in the Andes, during the rainy season," Woodson says, laughing. "We didn't even put our bags on the bikes until we got to Peru. We had very little idea what we were getting into."
What they got into was an unadulterated adventure. Heavy rains hampered momentum and raised the specter of hypothermia. A random encounter with a drunk, pistol-wielding indigenous man frayed their nerves. And a freak crash while filming a riding segment left Schusler seriously concussed. For a full day, he was confused and disoriented, and his teammates started considering an exit strategy. The budding filmmaker eventually regained his senses and insisted on moving forward, but relentless rainfall ultimately forced the trio to cut their route short.
In spite of these obstacles, they managed to stack a body of clips that culminated in one of Schusler's finest short films; a gripping, 13-minute tour de force named Huayhuash. The film drew accolades at the 2014 5Point Adventure Film Festival and the group's trajectory was brought to life with Bike's first-ever online multimedia feature.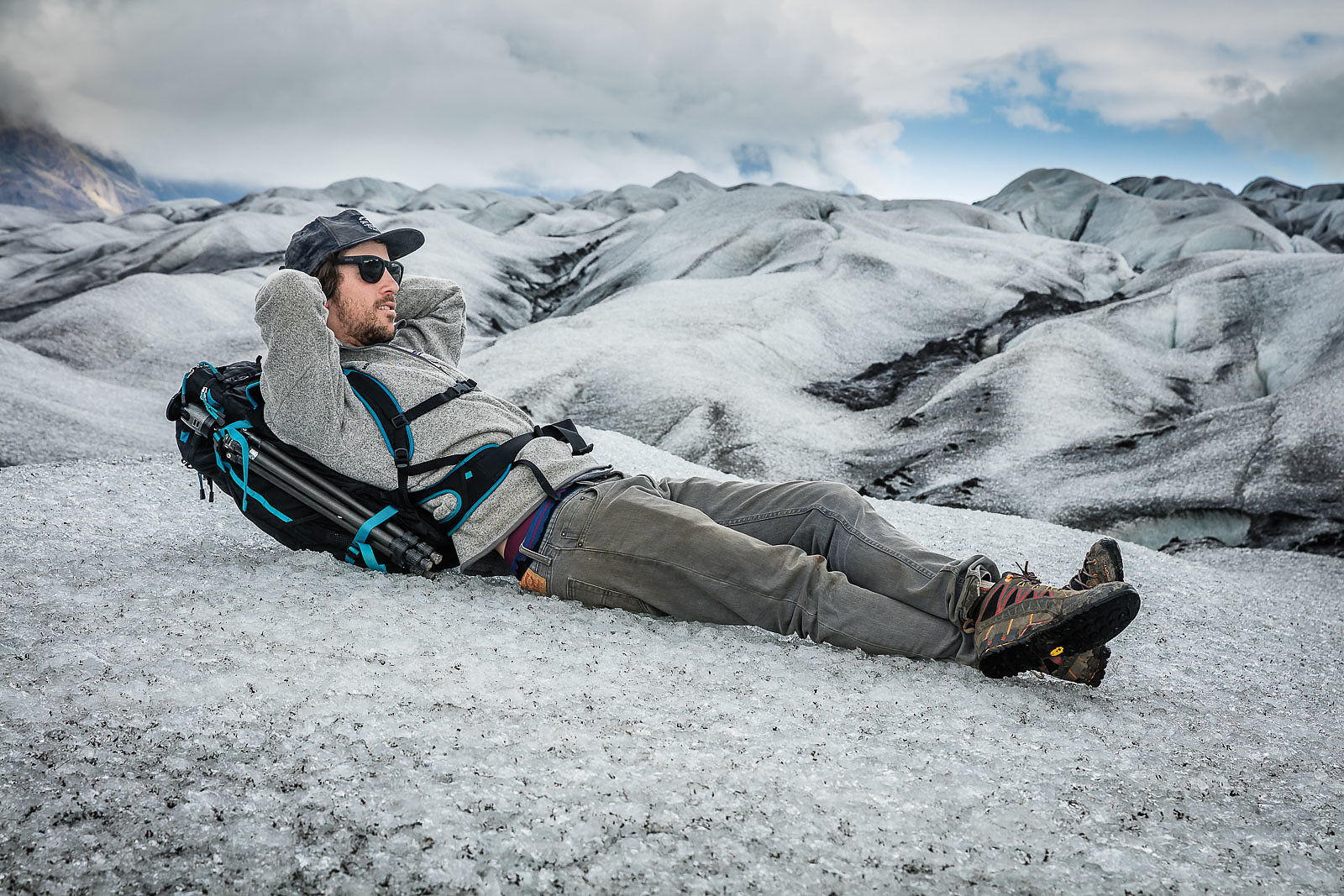 In an instant, the beauty of bike-packing through remote wilderness on full-suspension bikes was thrust into the mainstream, and the impact resonated throughout the mountain-bike world. This opened Schusler's eyes to the untapped potential of bike exploration and the possibilities afforded by cross-media projects encompassing film, photography and magazine storytelling.
"Once we did one of these big adventures by bike, I realized clearly that this was my path, that this was what I really needed to be doing," - Joey Schusler
"Once we did one of these big adventures by bike, I realized clearly that this was my path, that this was what I really needed to be doing," he says. "When we started going to wild places with small groups of people and really immersing ourselves in these places, it was way more fulfilling. I realized that the longevity of filmmaking and photography was endless, and that the bike can always be a part of it if I want it to be."
These realizations were rejuvenating, yet there were many lessons to be learned from the hardships of Huayhuash. Chief among them was the need to allow sufficient time to complete an expedition while continuously documenting the entire ordeal.
"These trips are hard enough as it is, without adding all the time spent filming and shooting photos, not to mention the effort of simply carrying all the camera equipment," Seward says. "On the Huayhuash trip, I was dead set on completing the mission and getting the miles done, and Joey wanted to keep stopping and taking photos. It was a constant battle. But we now understand that when you're making a film, you have to factor in plenty of time to get the shots."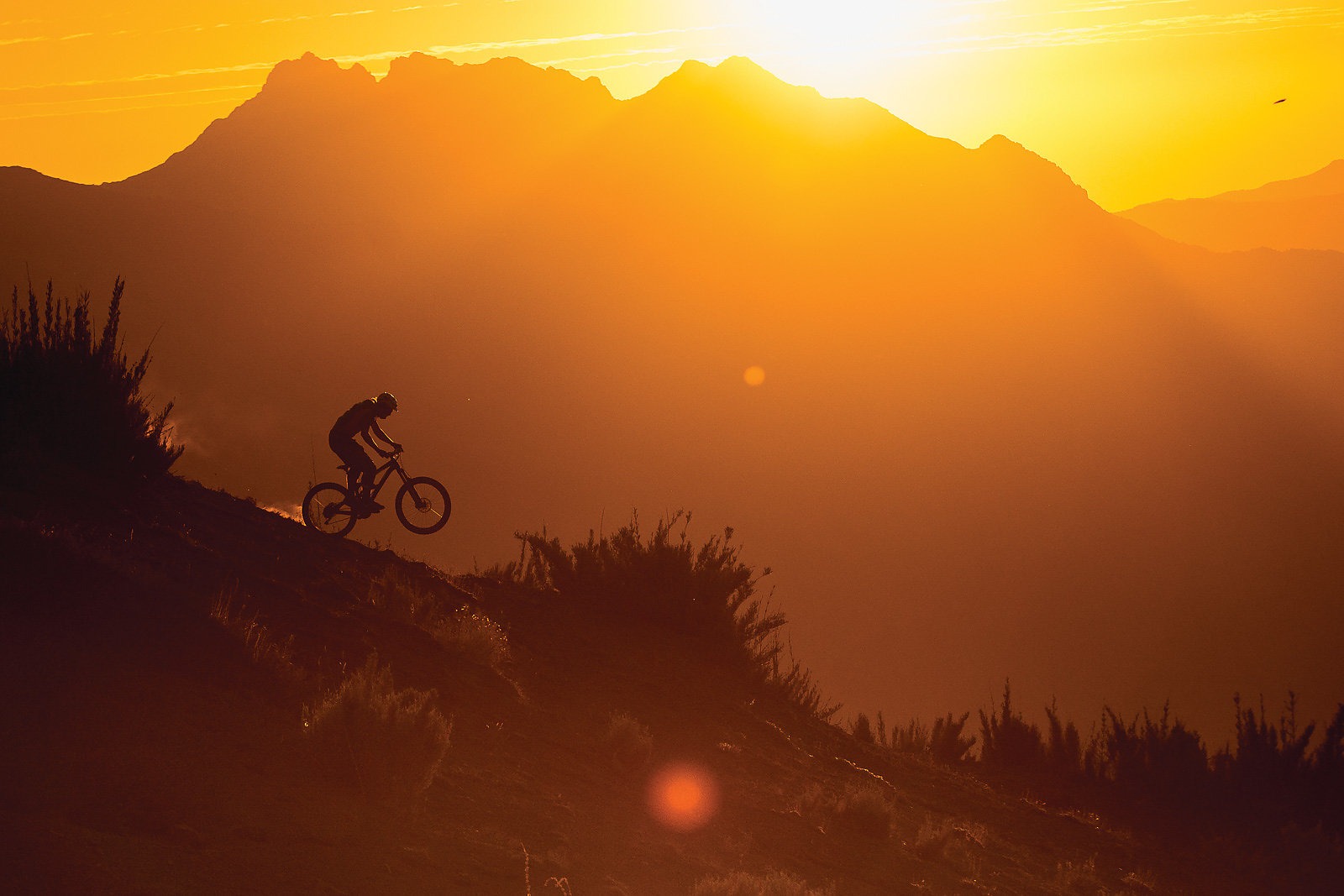 With these lessons in mind, Schusler and Seward began scheming another exploratory bike-packing journey, setting their sights on the former Soviet Republic of Georgia's storied Caucasus Mountains. The plan was to traverse a broad swathe of the Georgian High Caucasus by bike, staying as high as possible to reach the most staggering vantage points.
They recruited photographer Ross Measures and myself to help with photography, Russian translation and pack-lugging duties, as well as writing a print piece for Bike. In addition to the lure of high adventure in a region I'd fallen in love with 20 years earlier, it would be a superb chance to witness Schusler's steely focus and determination in action.
The expedition was everything I'd imagined and more, with plummeting glacial descents spilling into decidedly dodgy river crossings—all of which were documented meticulously, regardless of inclement weather and with scant regard for personal safety. Tripods and jibs were packed and unpacked. Myriad camera angles were investigated. Alarmingly sketchy sections of trail were ridden, over and over again, until Schusler was satisfied all cinematic nuggets had been mined. It was exhausting work, but nobody hustled more than Schusler. As a result, nobody wanted to let him down.
"Joey's the driving force of every trip I've done with him," Seward says. "He's highly selective of who he brings on a trip, and he expects everyone to work their asses off. When you're tired and beat down and hungry, and Joey decides he needs to get a shot, you have to find the energy to get it done. It's such hard work at the time, but you know it's going to be worth the effort. And six months later, when the film comes out, you get to reap the rewards of all that extra work."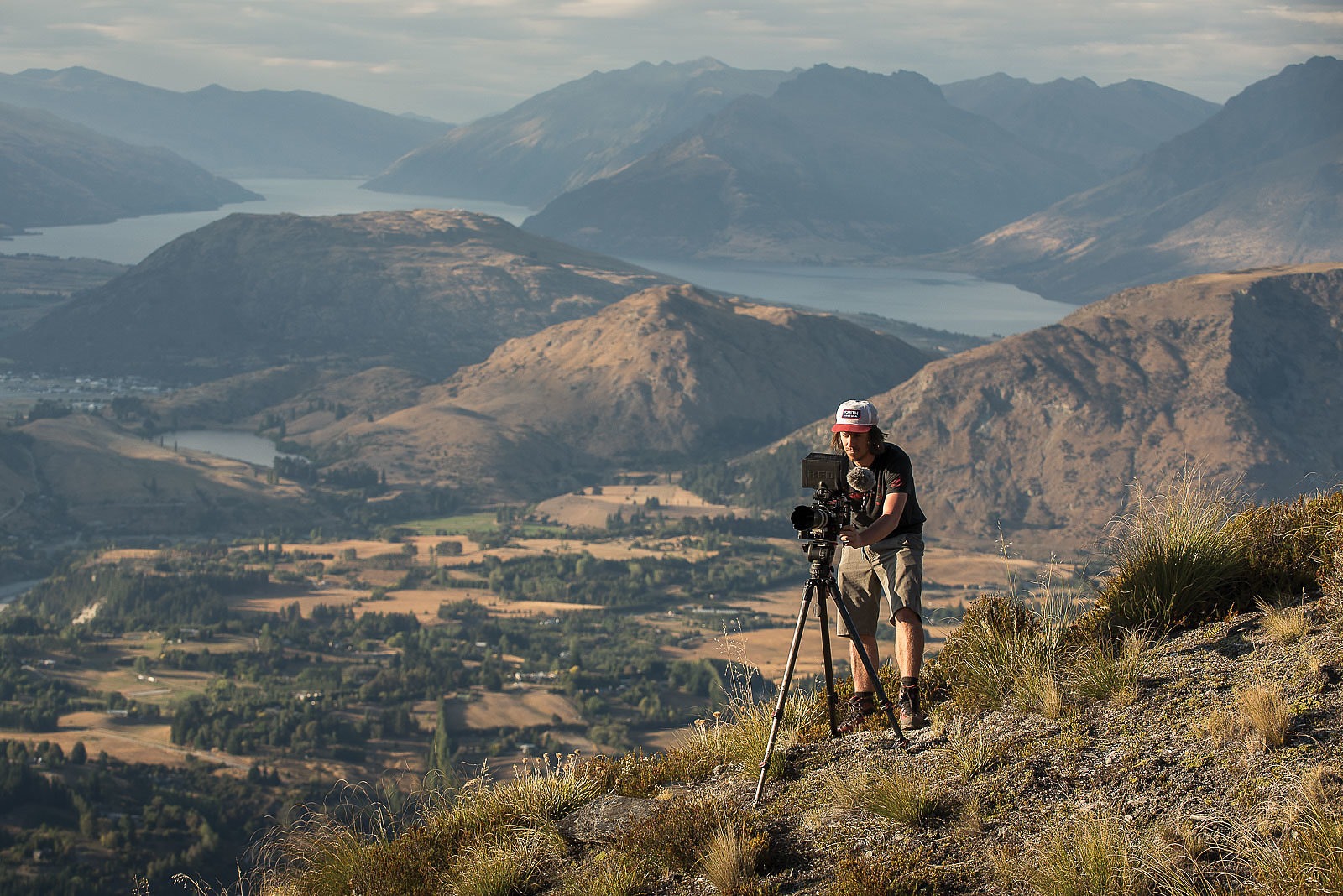 The rewards of the Georgia expedition were certainly worth the effort. The 16-minute film, The Trail to Kazbegi, was greeted with thunderous applause when it premiered at the 5Point Adventure Film Festival in 2015, and the Bike cover story won a coveted Maggie award for Best Digital Feature from the Western Publishing Association. Bike-packing was squarely on the adventure map, thanks in large part to Schusler's unwavering vision and inspired team-motivating abilities.
"It takes full commitment from everyone on the team to do projects like these," Schusler explains. "There are always things that are going to go wrong on the technical side, and every plan is going to encounter unexpected roadblocks. And every single member of the team has to rise to each occasion.
"When you're out in a tent for 10 days in a wet mountain climate, things are going to stop working and tempers are going to be tested. So, you need to make sure that everyone is capable of meeting the challenges, and I expect everyone to give 100 percent."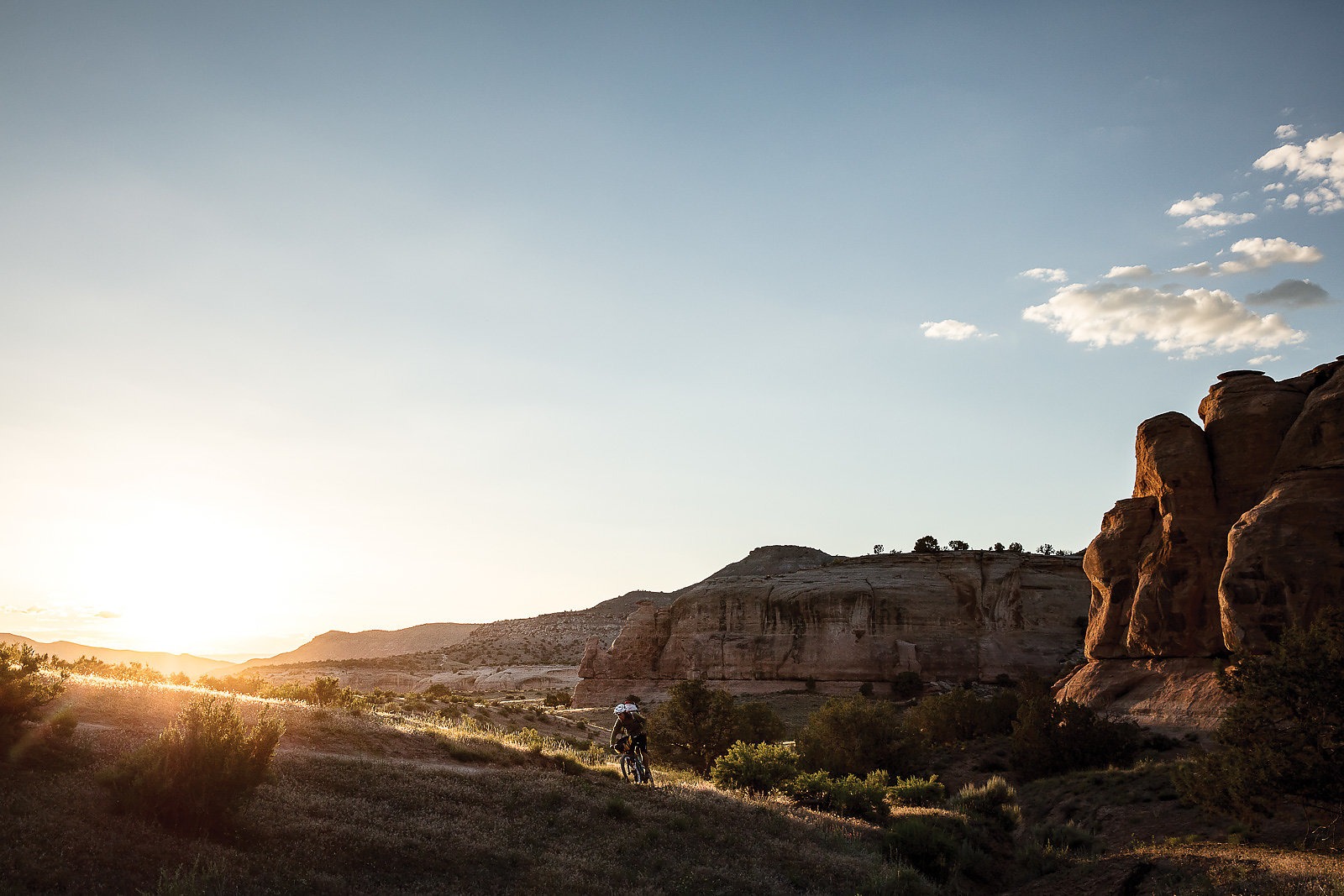 These expectations were evident again on Schusler's most recent filmmaking odyssey this past summer. During a grueling, 10-day circumambulation of three glacier-capped holy mountains in Southwest China's historic Tibetan region of Kham (where we were shooting for The Kora film, which will premiere in April 2018), Seward and I were called upon to cover the gamut of responsibilities. Filming, shooting stills, capturing in-the-moment interviews, shouldering loaded bikes up steep sections at altitude and then charging the descents. Schusler had boundless energy, and every step of the way he had a plan for the next shot. It was this leadership and infectious enthusiasm that earned him an honorary nickname, "The Chairman," a reference to the charismatic Chinese Communist revolutionary, Chairman Mao Zedong.
"On these types of trips there's nothing that can make Joey stop working," Woodson says. "He doesn't take no for an answer and he always finds a way to get the shot. It's definitely really stressful to work with him, but it teaches you to work better yourself, and it makes you better at black-and-white decision-making."
Schusler's intensity also extends into rare moments of respite, when his penchant for mischief can be unrelenting. Practical jokes are par for the course, and routine ribbing of his teammates is mandatory. He can turn even the most mundane activity into a contest, and his competitive disposition invariably pulls in even the most reluctant rivals. Beer-chugging matches, peanut-eating races with chopsticks, a simple game of cards—anything is fair game for a face-off.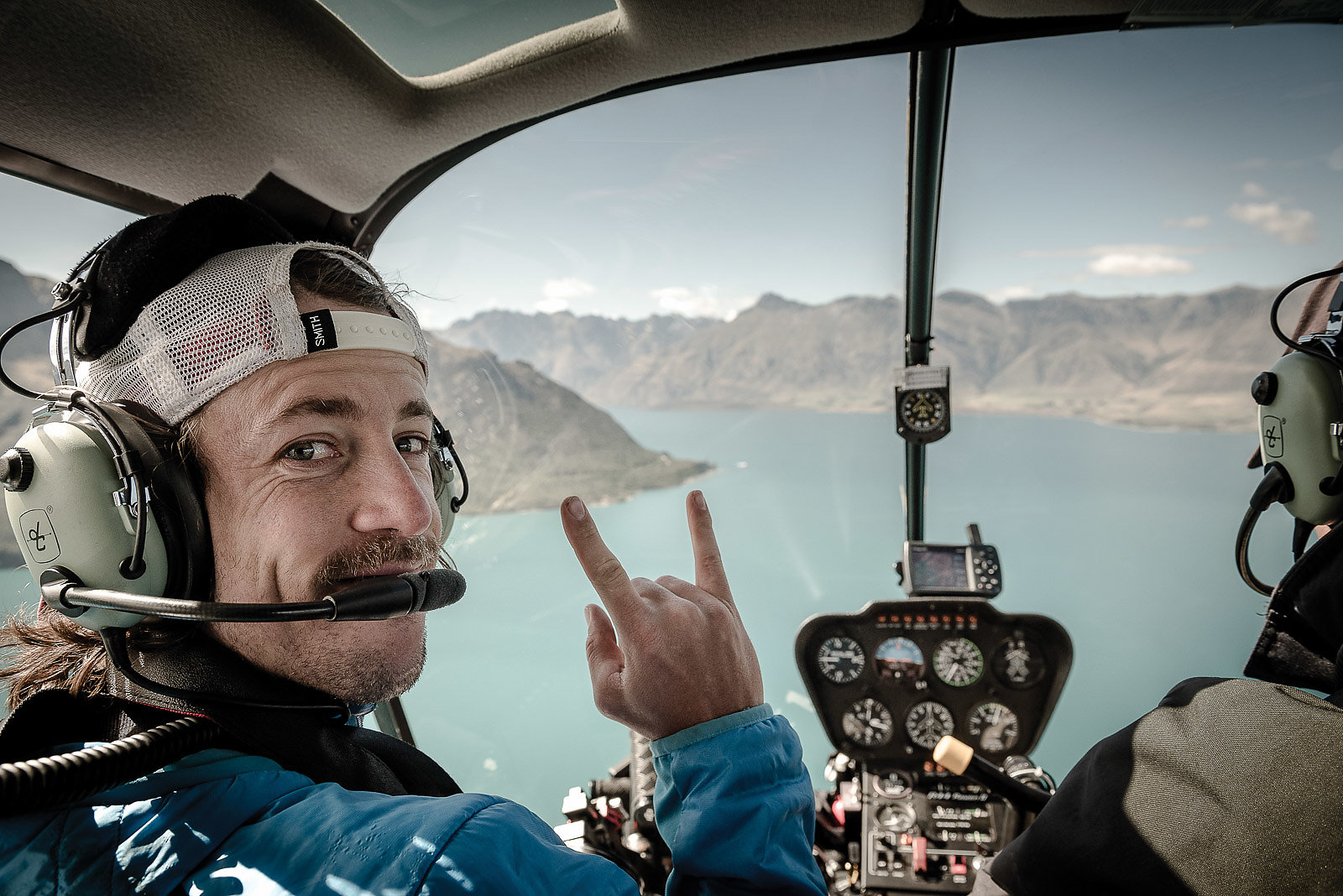 "He's a force of energy that can be very in-your-face and dedicated to his cause, but at other times he's ridiculous, childlike and just fun to be around," Seward says. "He's one of the silliest individuals one could be around, and he really knows how to get you riled up in a competitive way.
This combination of seriousness and silliness—opposite yet equal in fervor—is a trait that sets Schusler apart.
"He's incredibly intense, but he's also disarmingly intense," Conroy says. "And he's disarmingly nice and easy to hang out with. He's Joey. He's not Joe. He's not Joseph. He's everybody's buddy. It's easy to be this way with your bros, but Joey can get along with anyone."
At only 27 years old, he's still at the genesis of his filmmaking career, and the scope for growth of his abilities is practically limitless, according to Travis Rummel, cofounder of Felt Soul Media, who has served as one of Schusler's main mentors.
"He's a super-talented photographer and filmmaker from a visual perspective, but there's still tremendous room for him to tell deeper stories, and that's really where I'd like to see him take his filmmaking," Rummel says. "It's hard when he's creating an adventure and bringing his best friends on it because then they are the story. But right now, he's still searching for a much deeper story."