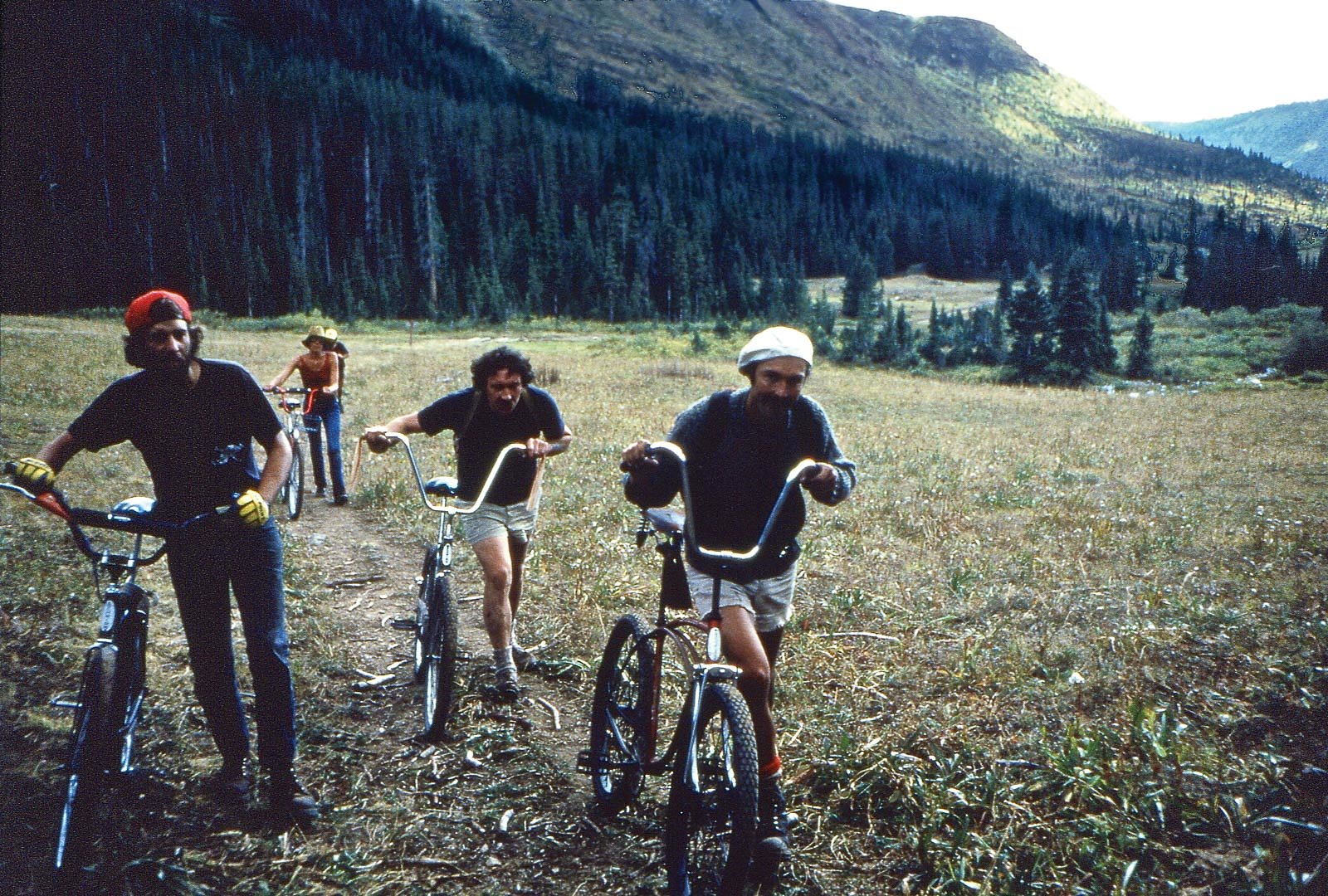 40 Pearls Later The Legacy of the Pearl Pass Klunker Tour
Only one paved road connects Crested Butte, CO to the outside world, and that's the way the locals like it.
Since its days as a mining base camp, the town has had a closer alignment with the mountains that surround it than with anything cosmopolitan. As late as the 1970s, the town found little need for sophistication or intrusion. So when a group of motorcyclists from Aspen roared into Crested Butte one summer day in 1976, boasting of their daring trip over Pearl Pass, a rugged and little-used wagon road that connects the two towns, the locals were galvanized. Out of this spirit, the Crested Butte-to-Aspen Pearl Pass Klunker Tour was born. 
Crested Buttians love a challenge. Sure, the Aspenites had motorcycles, but the Crested Butte crew had bicycles. Built in the 1940s and '50s and salvaged from the Denver dump, their 50-pound, balloon-tired bikes were perfect for Crested Butte's flat, gridded dirt streets. Locals had even raced their "klunkers" criterium-style the previous winter. Why not take them over the pass?
It would be an astonishing feat. At the time, few people had considered riding a bicycle on rugged terrain, let alone over one of the highest routes in the United States. The thrill of doing the impossible can be powerful motivation. But the thrill of doing the impossible while showing up their rivals, the Aspen elites? That was enough to get 15 Crested Butte men and women to take their bicycles over 12,705-foot Pearl Pass, covering 39 miles over two days. When the group triumphantly reached the Hotel Jerome in downtown Aspen, they were battered from a "horrifying" downhill, but amazed by the good times they'd had––and eager to do it again the next year. "We're trying to get a grant from the National Geographic Society to go over to the Andes," rider Bob Starr said to the local press, completely straight-faced. 
Although the 1977 repeat was cancelled––riders were busy fighting forest fires––the Pearl Pass Klunker Tour has taken place every year since, making it the world's oldest annual mountain bike tour. I attended my first tour this past September, its 40th edition. I didn't know exactly what to expect, but I did know I was following in a long tradition of starry-eyed mountain bikers who have headed to Crested Butte, and personally uncharted territory, in search of an extraordinary cycling experience.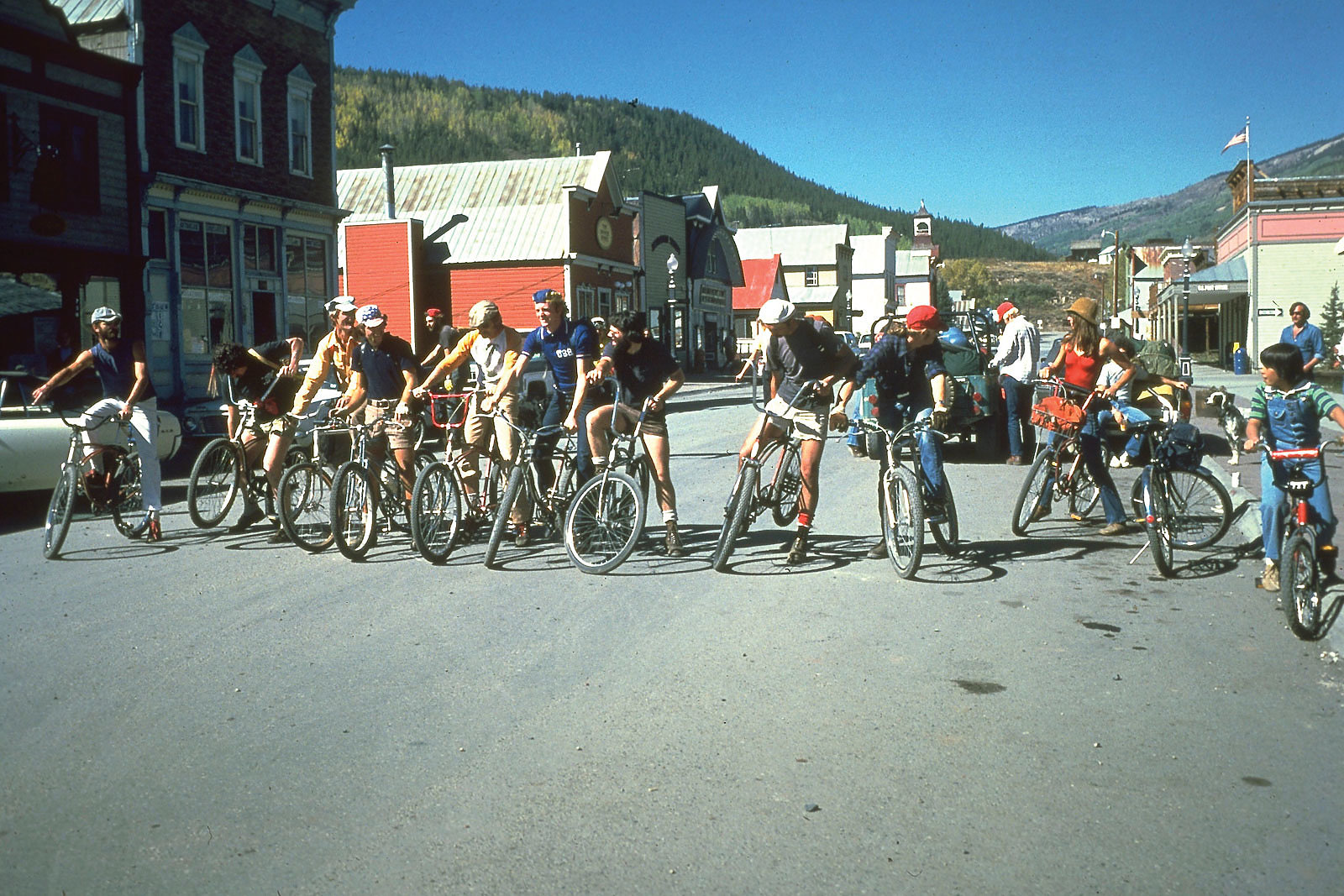 As this year's ride departed Crested Butte on Sept. 10, I found myself bumping bar-ends with some of mountain biking's pioneers—men and women who have been riding with consistent enthusiasm since the 1970s and early 1980s. The tour's chief organizers, Don and Kay Cook, are Mountain Bike Hall of Famers. Racing legends Jim Harlow and Dave Moe Meyer showed up on their klunkers. Crested Butte original Dave Lindsey brought Willits #1. I struggled to keep pace with him, tormenting my sea-level lungs as Dave danced his way up the 4x4 track's technical rocky pitches. The setting was glorious. Alpine ranchland and meadows gave way to rocky canyons and expansive views of 14,000-foot peaks as we wheeled our way toward treeline.
I was also following in the tire tracks of my father. He and four friends road-tripped from the San Francisco Bay Area to ride Pearl Pass in 1978. Hardcore bicycle enthusiasts, they were part of an off-road riding scene in Marin County and had heard about the 1976 Pearl Pass Tour from a journalist for Co-Evolution Quarterly. They were eager to see what was going on in Colorado. As Marin rider Charlie Kelly remembers, "Entering Crested Butte on a beautiful afternoon, our first impression was that everyone in town owned a bike." 
Locals had even established dedicated workshops for community bike maintenance. The Marinites showed up with bikes of their own: Shiny new frames, purpose-built for the dirt and equipped with hardy touring and motorcycle components. Each group saw what the other was doing, and gained inspiration. 
Part of what makes Pearl Pass so important to mountain bike history is its rich legacy of cross-pollination. As word of the tour spread, people showed up from across the country. Rider numbers swelled: 15 in '78, a few dozen in '79, and nearly a hundred in 1980. In 1984, 300 riders assembled at the start line. Among them was nearly every well-known mountain bike pioneer––and many who are lesser known. The riders shared experiences and ideas, advancing their fledgling sport. Crested Butte became a hotbed of mountain bike culture and innovation.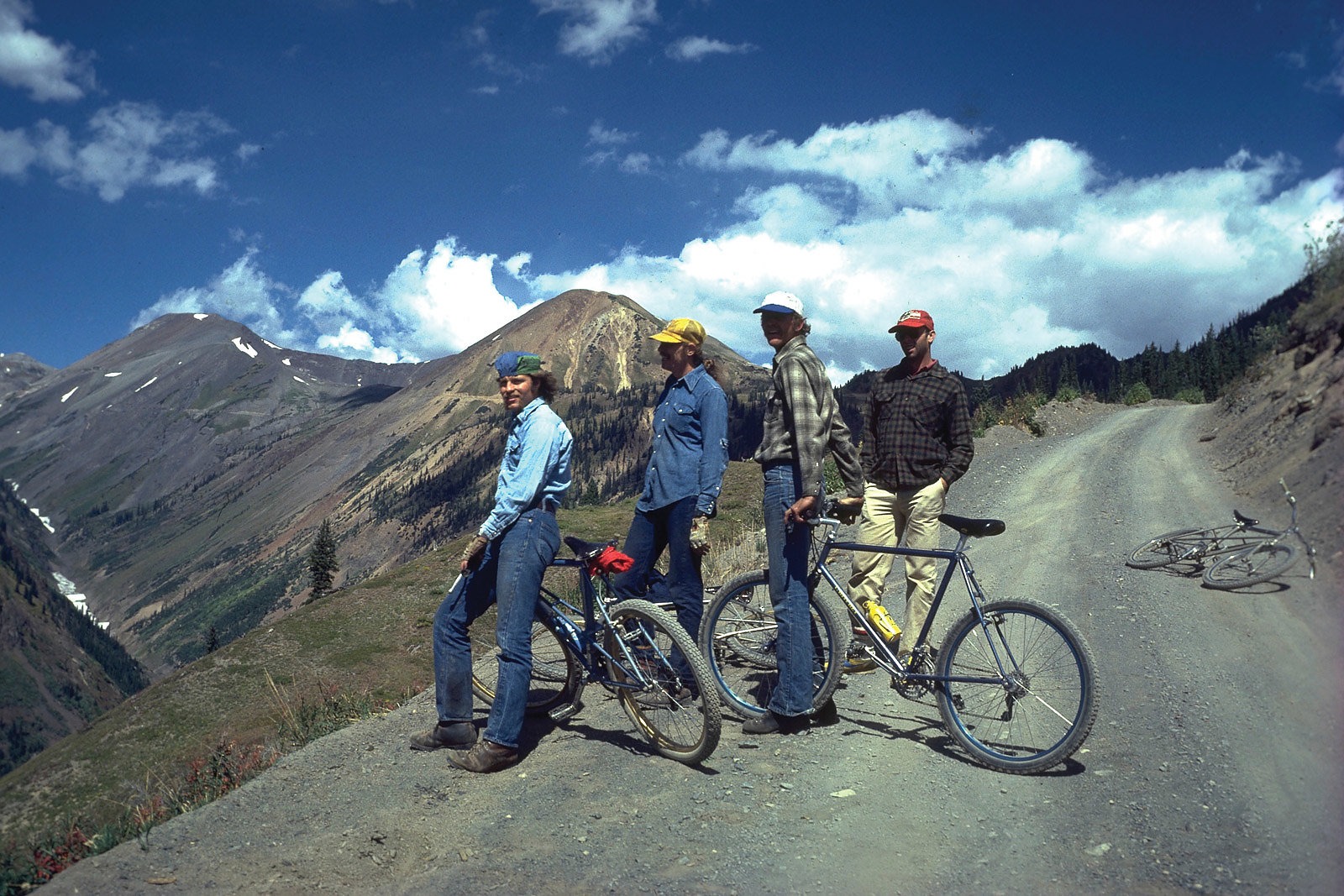 The terrain itself hastened the innovations. Pearl Pass was the ultimate proving ground for mountain bike hardware. Builders knew if something couldn't make it over the punishing slopes of the pass, it wasn't ready for market. They pushed themselves and their gear to the limit, and, if successful, deemed their designs ready for anywhere. It's always been a tour, never a race. But as mountain bike pioneer Neil Murdoch told a film crew in 1980, "Some people would be very upset if you toured faster than they did."
These days on the Pearl Pass Tour, getting an edge with modern technology is mostly denounced, and what was new during the earliest years of the tour is now venerated. The last few tours have brought with them a resurgence of the noble klunker, with many riders completing the journey on fully-loaded single speeds. Klunking was especially in vogue this year, 40 years since '76. "I felt that to truly appreciate mountain biking, I needed to come to one of the places that played a big role in the formation of the sport," David McDonnell of Mulvane, KS says. "Taking a klunker helped me experience its raw beginnings." 
In all, 40 riders made the trip on a wide variety of steeds. Longtime cyclist Tim Lewis, riding a bike of his own design, called the tour a bucket-list item. 
With any new technology or activity, people tend to demand an inventor, a person they can tie conveniently to the concept. Perhaps nothing makes it more obvious that mountain biking has no single inventor than the story of Pearl Pass. The tour has always been about bringing people together and sharing an unforgettable experience. As longtime Crested Butte local Sandy Hague says: "The Crested Butte-to-Aspen Pearl Pass Klunker Tour was absolutely the best party I've ever been to."