Hit the Green YT Industries
We had plans to hit up Milepost 35 camp in Mt. Hood the first week of July, but soon realized that Northwest Tune-Up was the following weekend, just 5 hours north in Bellingham. We had a stacked crew for camp that was all down to head to Tune-Up after, so with the 4 days we had in between stops, it was a no brainer to head south down the Oregon coast to Bros and Hoes near Pacific City: an illustrious haven full of free-ride opportunities of many sorts (and from what I had heard, the most insane home cooked meals too). 2 Filmers, a photographer, and 7 riders, with one collective goal in mind, to have a damn good time (Oh yeah, and make a roadtrip edit too.) We said our goodbyes at camp, packed up our bikes, and loaded the first Super 8 film cartridge into the chamber. It was time to Hit the Green!
At this point I had only heard of the prestige that Bros and Hoes exemplified, which sounded to be nothing short of what dreams were made of. Josh and Arica were painted out to be the utmost epic hosts, and upon rolling up to be welcomed with warm lunch and smiles, we knew off the bat we were at the right place. We spent two days riding and exploring the spot, and by the time we became aware of the magic it had to offer, we were already packing our bags, posing in front of the Goonies house, and continuing North to ride the outskirts of Bellingham up until Tune-Up kick off.
Thanks to Josh and Arica for holding us down, and huge shoutout to Adam McCoy at Treelines Northwest as well as Hannah Bergemann for welcoming us to their zones with open arms.
—Jimmy Astleford - YT NA Marketing manager / Videographer
Photos by Chris Wellhausen
"I had an unforgettable experience at the Bros and Hoes property with the YT crew. The endless jump lines and steep trails had me grinning ear to ear the entire time. I couldn't believe the variety of stuff to ride there and how well the Decoy handled it. I had a hell of a time."
- Ethan Nell - YT Mob Athlete
"Josh and Arica are the best. The hospitality, the food, the laughs, it's everything you could ask for and then some. This should be on the top of the list for anyone looking for a great road trip destination and bike adventure!"
—Graham Agassiz - YT Mob Athlete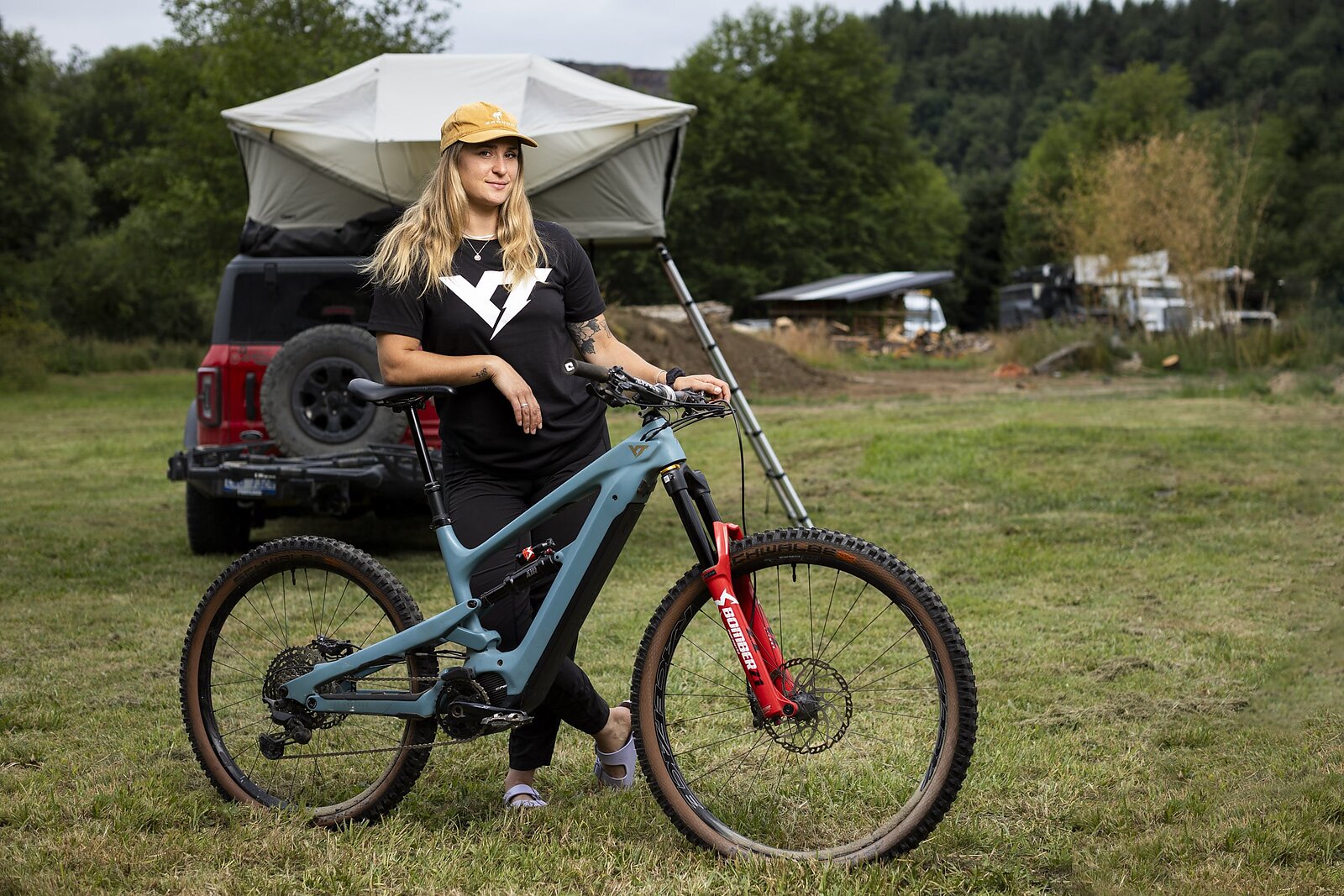 Not gonna lie, I was equal parts excited and nervous going into this roadtrip. It was my first trip on YT, and I wanted to prove I could hang with the boys. I laugh at that now, because we quickly became this tight-knit family; the boys were so stoked to help me push my limits, and celebrated harder than me when I would land something. Without sounding too cheesy, it was hands down the best trip of my life. I've never been a part of a team that has felt so much like a family, and I feel so stoked to have these guys to ride and push myself with. 
Bro's and Hoe's was also a super special experience. To get to have access to this playground was such a privilege, and then you add the amazing hospitality and love from Arica and Josh… unreal. They are both so passionate about what they do, and work so hard to make it what it is and it shows. Can't wait to get back there and check off more features!
—Micayla Gatto - YT Mob Athlete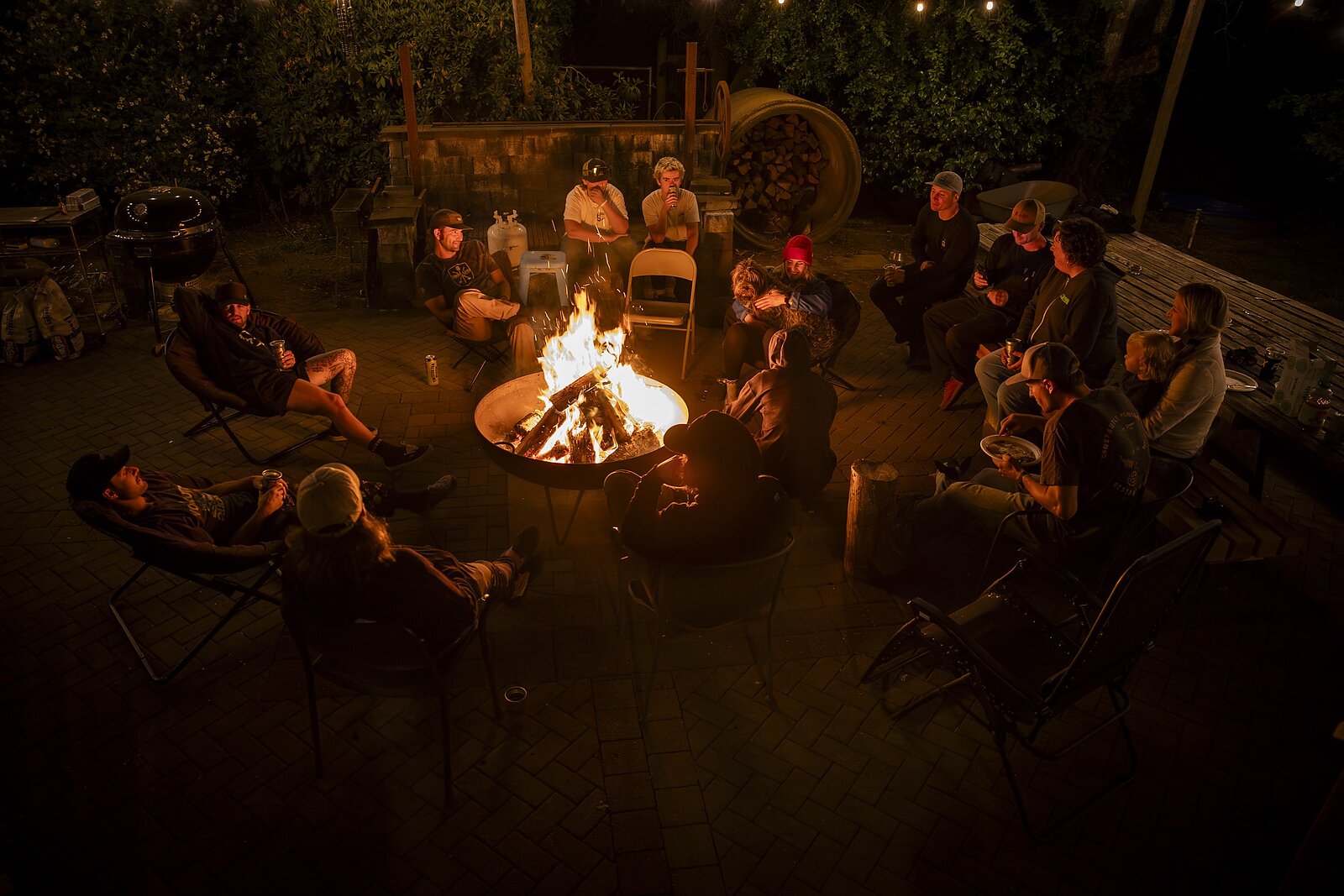 "Loamy forests of the PNW, an epic YT crew/mob/posse to roadtrip with, and local knowledge? Yeah, those are the tasty ingredients to add together for a dreamy riding experience, not to mention my favorite things to connect on a shoot as a photographer."
—Chris Wellhasuen - Freelance photographer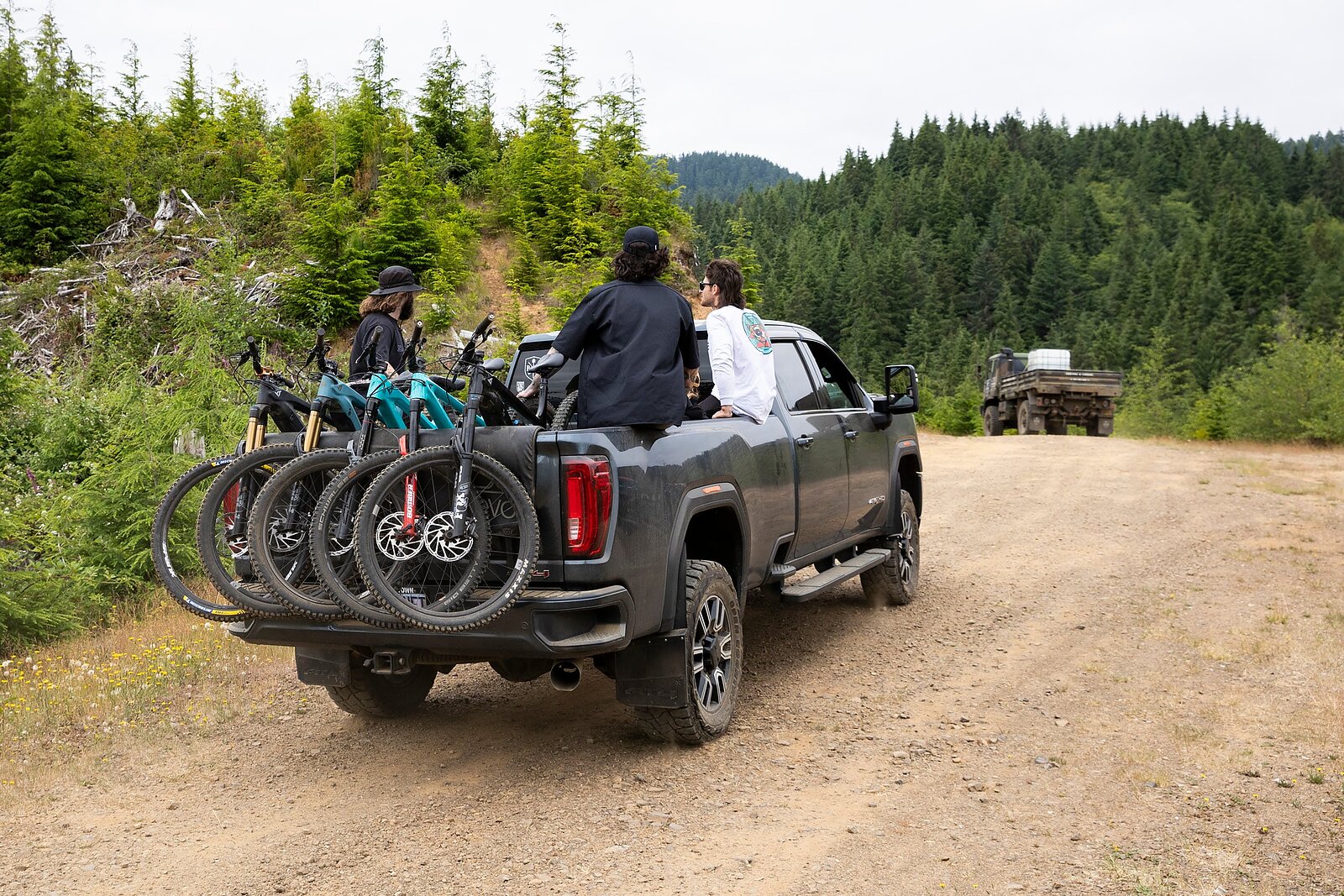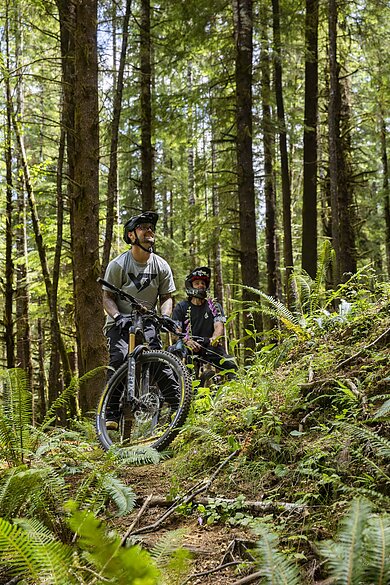 "It's a really unique opportunity to get this much of the team together with the singular goal of making a stand alone video project. Not for a new bike launch. Not for a new line of apparel. For the sake of going and having fun, riding bikes with your friends, and making something cool along the way.
In MTB, especially at the brand level, this type of thing is pretty rare. In other action sports this type of thing is the norm: You pile the whole team into a van, and hit the road going spot to spot. On top of that, it's one of the sickest things anyone can do on a bike: to go out and have a fun adventure with all your friends and ride new zones. So for us to be able to showcase our brand and our team in this way was an absolute no-brainer.
That kind of adventure is what it's all about."
—Graham Fee - YT Videographer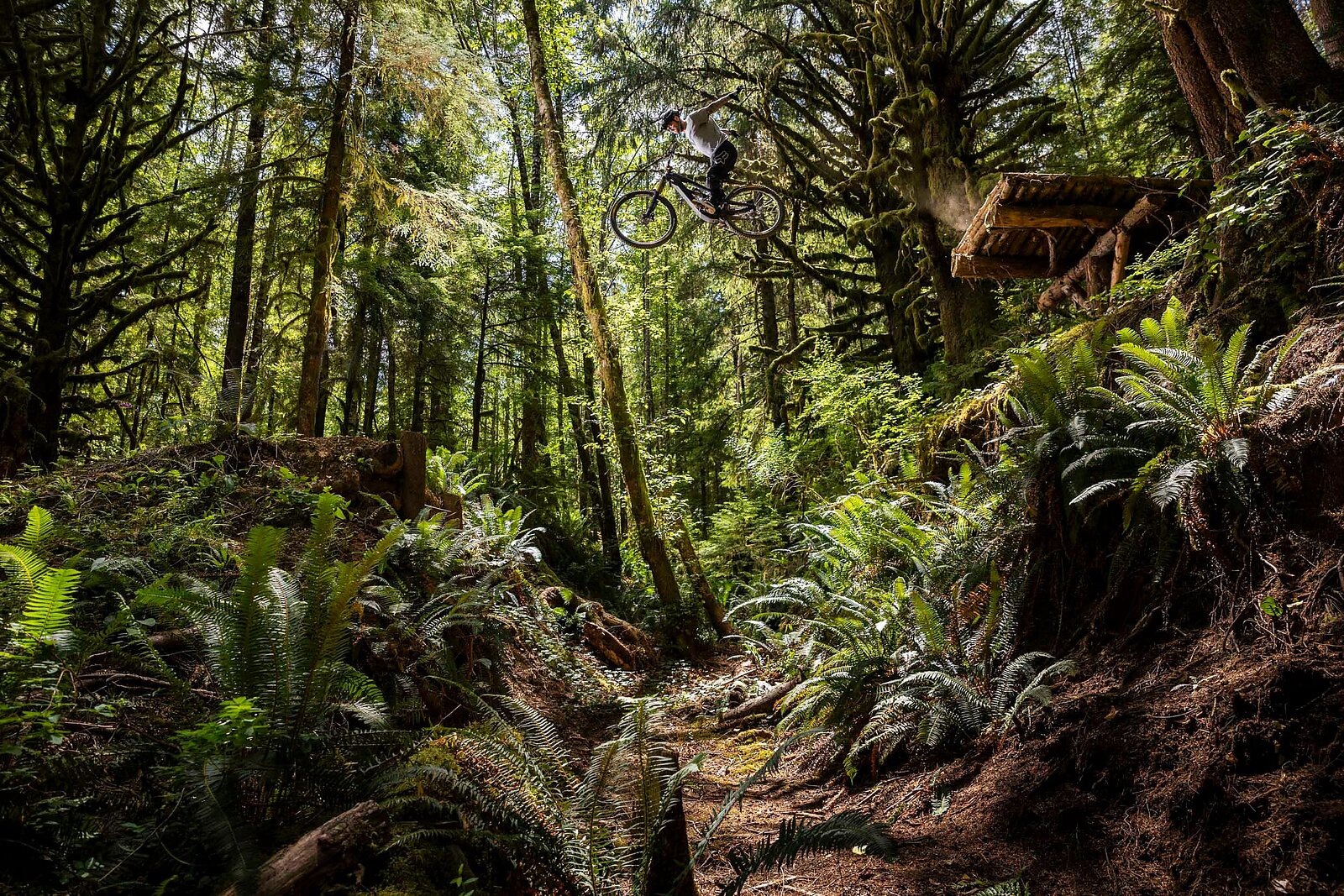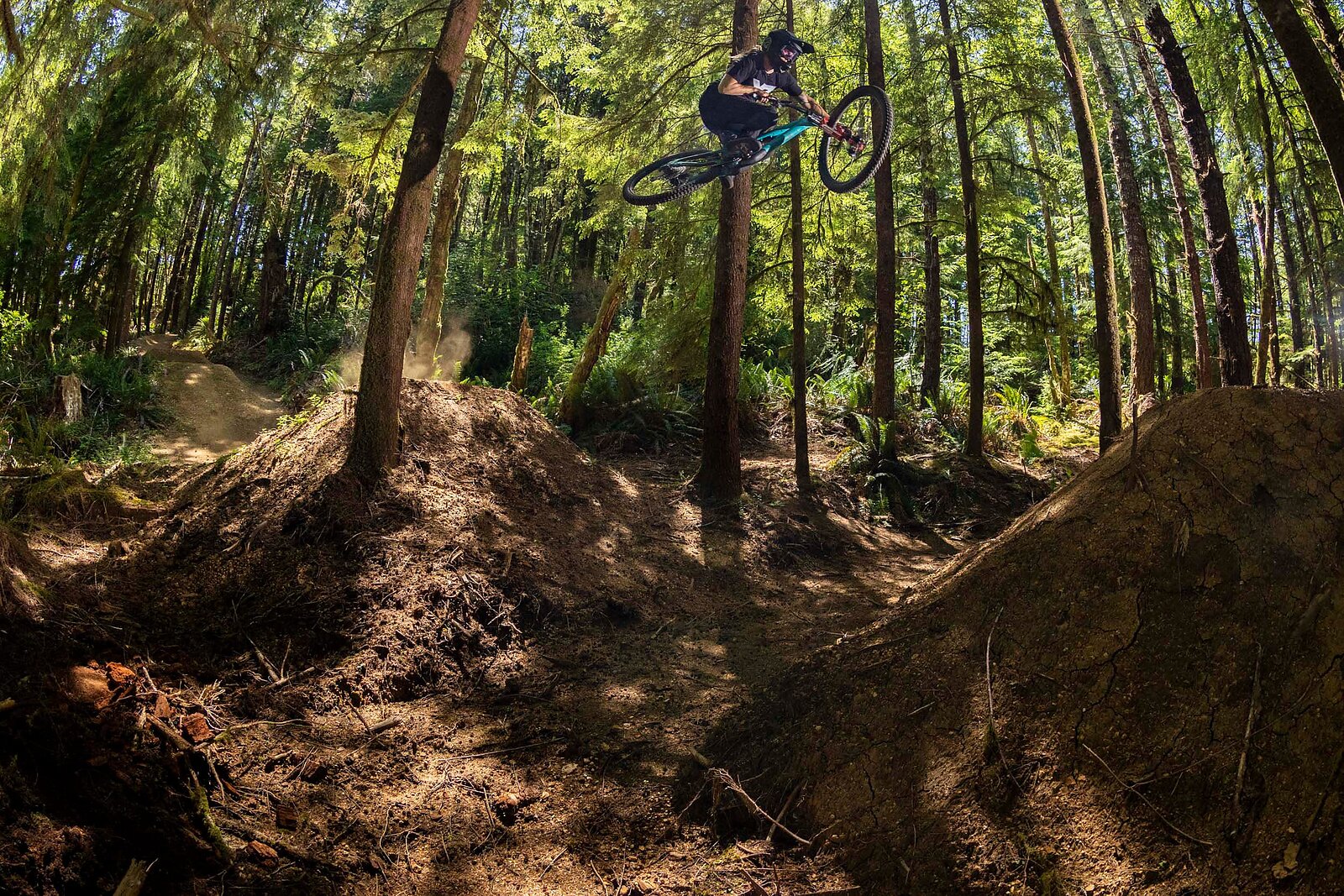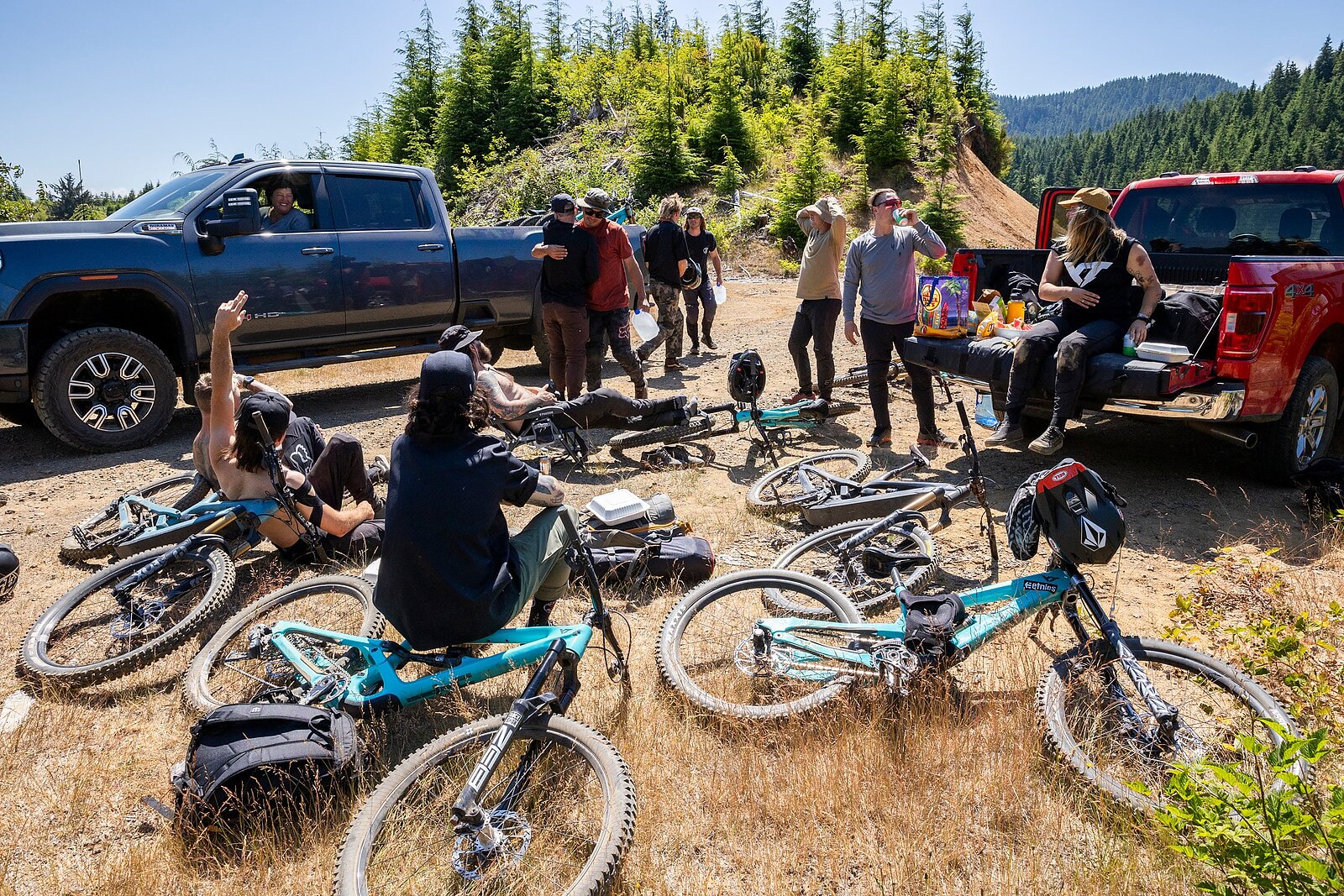 "From the campers ripping at Milepost to unforgettable laps at Bros and Hoes on the coast, shuttles in Darrington, seeing Keebler elf stump houses in Mt Vernon, and topping it off with the Northwest Tune-Up. Jimmy laid out one hell of a trip and I couldn't have asked for a better crew to be with on and off the bike."
—Dakoda Osusky - YT Mob Athlete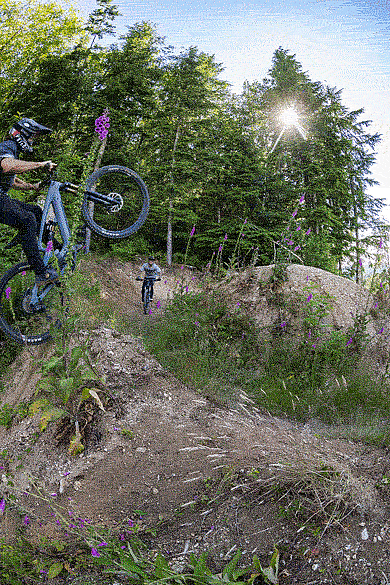 "Having the YT crew come through the zone was a blast!  The stoke coming from each individual was fun to see, for sure.  But the collective energy was building more and more as the athletes (Jimmy included) continuously knocked off new features and got some the PNW's best food and riding under their belts.  The talent was diverse with a myriad of riders and specialties.  It was inspiring to see them shine in their element while keeping the edge of life sharp while being pinned and on point."
—Josh Venti - Bros and Hoes Landscaping
"Riding with Aggy and the rest of the squad is a dream come true. The crew had an amazing welcoming vibe that made it fun and easy to send with. So stoked!!"
—Aidan Howe - YT affiliate
"It was a bit of a dream come true to get the full Bros and Hoes experience I've heard so much about. It's truly one of the most amazing spots I've been able to check out and the hospitality is unmatched. Unfortunately, part way through our journey I made an error that took me off the bike and I didn't get to see everything through. You can bet that I've been thinking about heading back there every day since! Josh and Arica have created something amazing out there and I can't thank them enough for it."
—Ace Hayden - YT Mob Athlete
"It was so awesome bringing the team together for this trip! One on one, everyone on the team gets along and it was nice having all the good vibes together in one place! The spots were super diverse! Single track, loamers, epic jumping spots. You name it and we rode it!"
—Anthony Napolitan - YT Mob Athlete