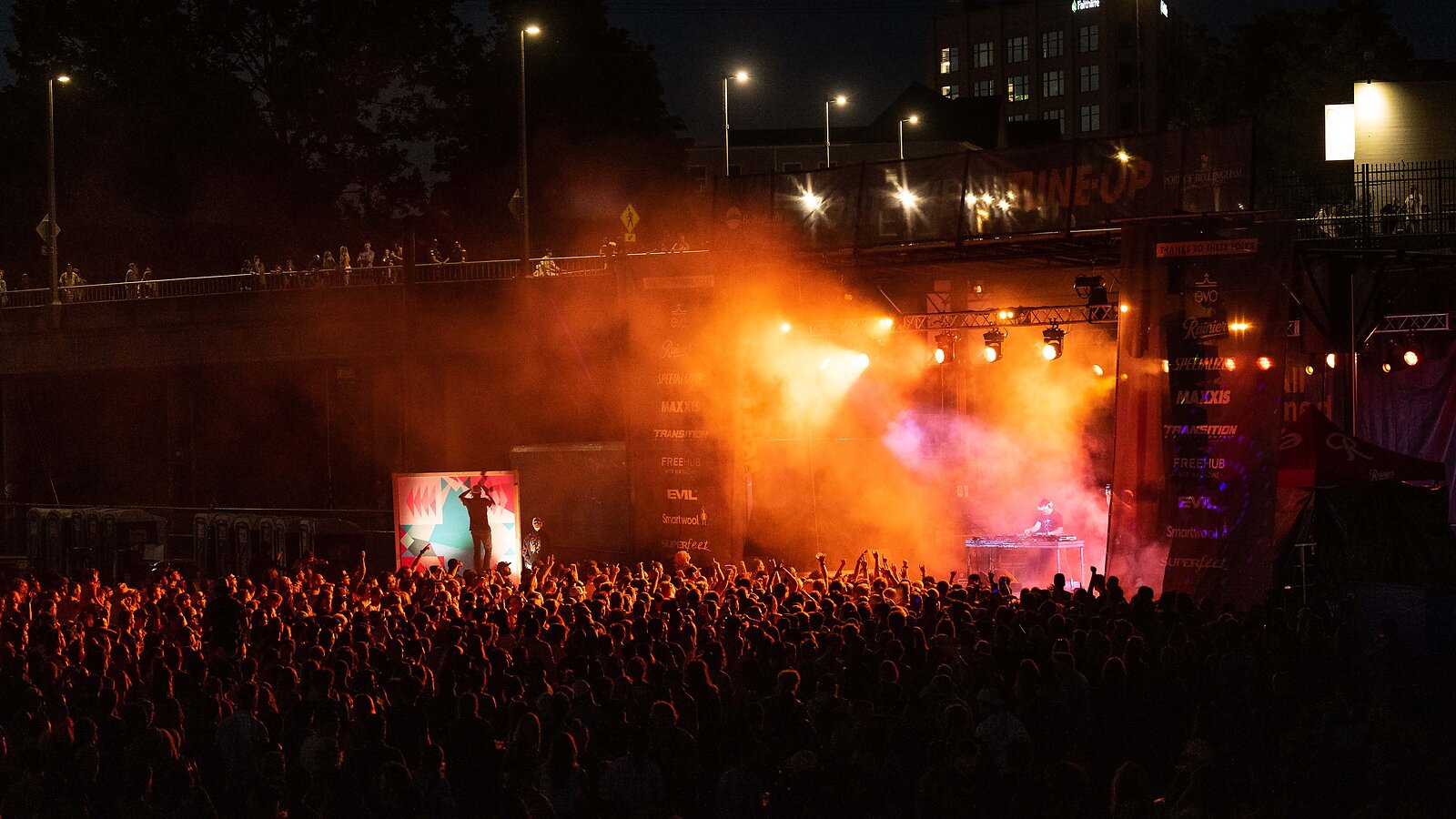 Center Stage Bellingham Festival Builds Community by Celebrating Bikes, Music, and Friendship
On the last day of this year's Northwest Tune-Up, Bellingham, Washington's unique bike, beer, and music festival, I loaded up my bike and headed to the town's go-to mountain bike trail system on Galbraith Mountain.
The area was brimming with excitement, in stark contrast to the usual serenity of my solitary mid-week rides on the network. The parking lot at the main trailhead was more packed than I'd ever seen it, with riders from all walks of life converging for the various events that were being held. Some were there for the Galbraith MTN Enduro race, while others were simply trying out demo bikes they'd borrowed from bike vendors at the main festival grounds. Regardless, everyone was there to share and enjoy one of the Pacific Northwest's premier trail networks.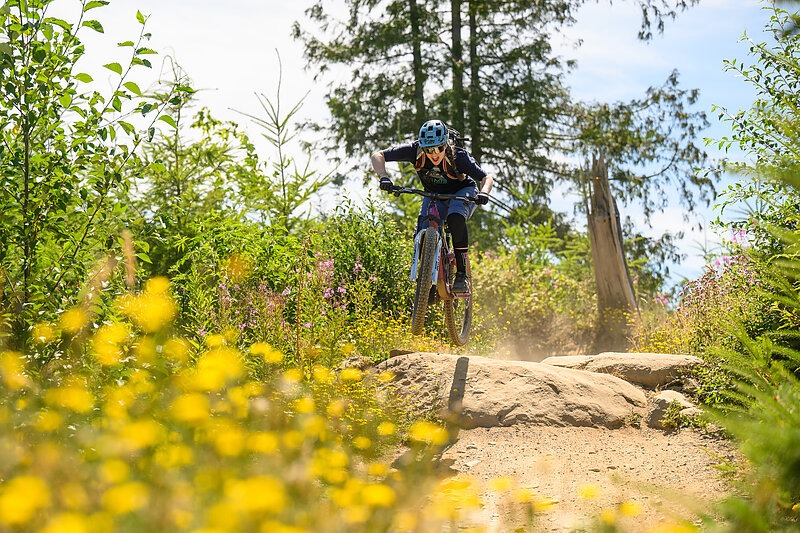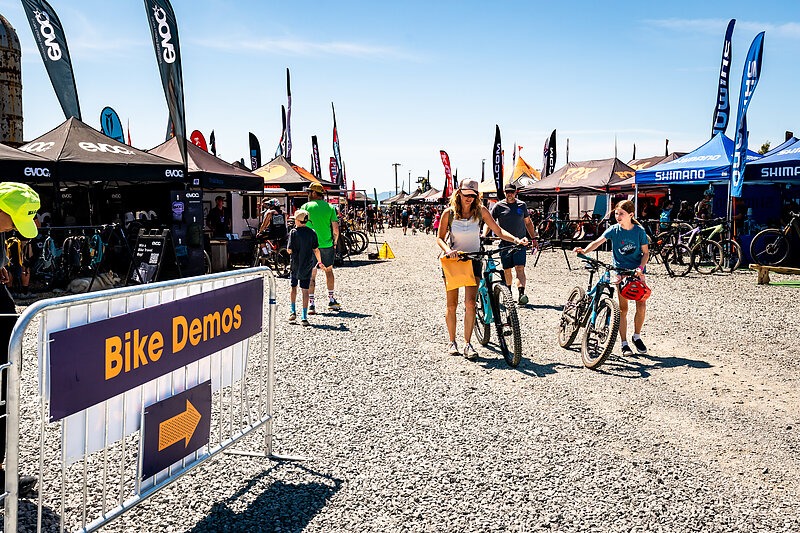 I arrived at the agreed-upon meeting spot for Dirt Church, an LGBTQ+ ride organized by local entrepreneur and general badass Ashley Duffus. While Dirt Church wasn't an official Northwest Tune-Up event, Ashley had seen the importance of hosting a queer group ride centered on inclusivity during a festival weekend when thousands of mountain bikers had converged on Bellingham. I approached a group of more than 30 riders, many of whom had made pilgrimages across the country to attend the Northwest Tune-Up. As someone who has been riding mountain bikes for less than a year, a group ride of this scale could be a very intimidating experience. But as I rode alongside new and familiar faces, my anxieties were alleviated by the support of a non-judgmental group. We were all there just to ride. I was reminded that we'd all actively chosen to be part of an environment that elevates community through our shared love of trails.
At the core of the Northwest Tune-Up lies an extraordinary sense of belonging to a community—an acknowledgment that transcends the thrill of mountain biking itself. This gathering is a celebration of our collective pride and a testament to the power of inclusivity. It serves as a poignant reminder that mountain biking is not merely a sport, but a powerful platform for fostering unity and acceptance.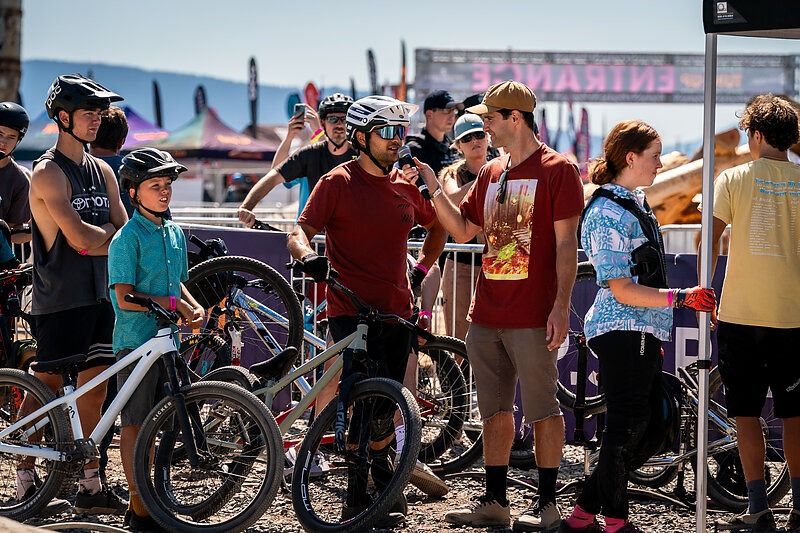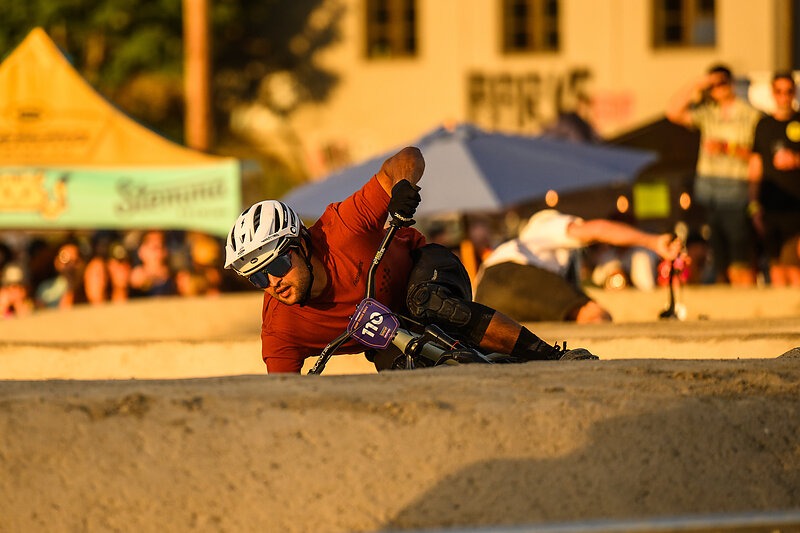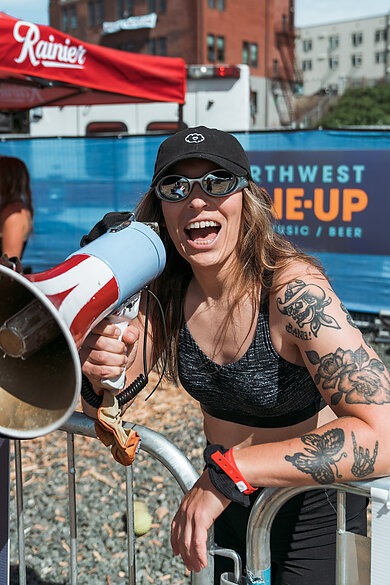 The three-day Northwest Tune-Up festival revolves around riding bikes and enjoying live music and craft beer in Bellingham's excellent late-summer weather conditions. The main festival grounds on Bellingham's sprawling waterfront were transformed into a giant playground for the long weekend. Thousands of people of all ages wandered through the maze of vendors, food trucks, and live art, becoming mesmerized by the non-stop riding activity at the Port of Bellingham pumptrack and sizable dirt jumps. Together with the non-stop music on the main stage, there was truly something for everyone.
As a member of the Freehub team, my main role for the weekend was to photograph the event. With camera in hand, I had the perfect opportunity to blend in with the crowd and observe the pulsating energy that permeated the festival grounds. Though I chose not to ride at the waterfront, I never grew tired of seeing the sheer delight on the faces of others as they tackled new lines and competed in a variety of events at the pumptrack and dirt jumps. The entire spectacle was made all the more entertaining by the ongoing commentary of legendary freerider Cam McCaul, who'd traveled to Bellingham for the weekend to emcee the proceedings.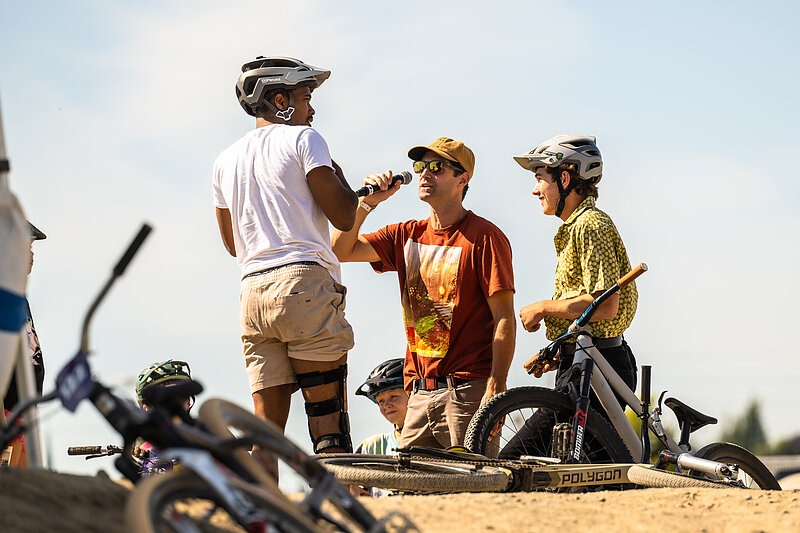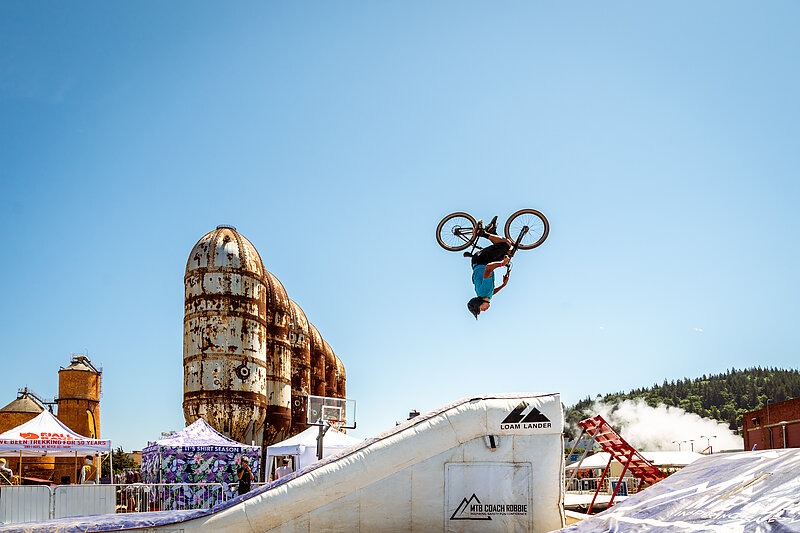 When the sun dipped in the late-evening sky, the atmosphere began to shift. Bikes were set aside as the main acts took the stage and the festival grounds were awash in music. Onlookers migrated closer to the stage to enjoy the expertly curated selection of music. It's no secret that people are drawn together by a shared desire to move and groove to funky tunes. The experience is inextricably human, an act of communion. For me, it's what makes a space feel like home. Local friends who have little interest in biking showed up in droves to enjoy the biggest musical event Bellingham has ever seen. Dancing amid this sea of friends was the highlight of my weekend.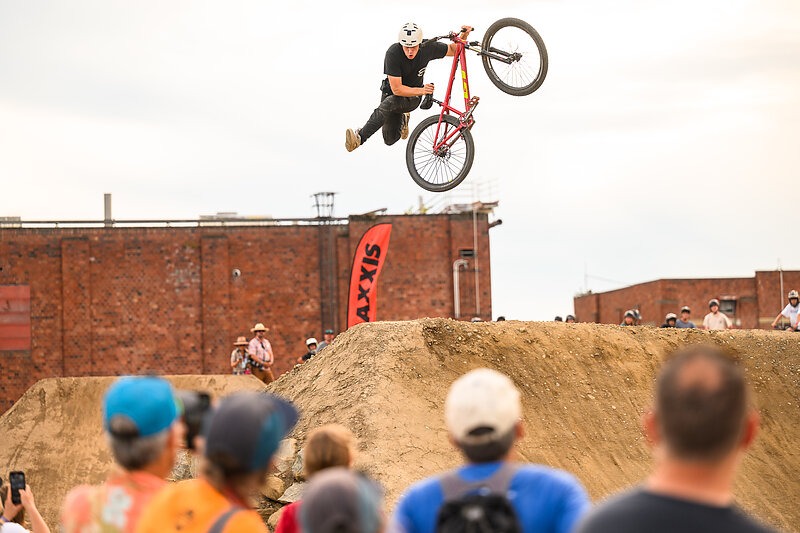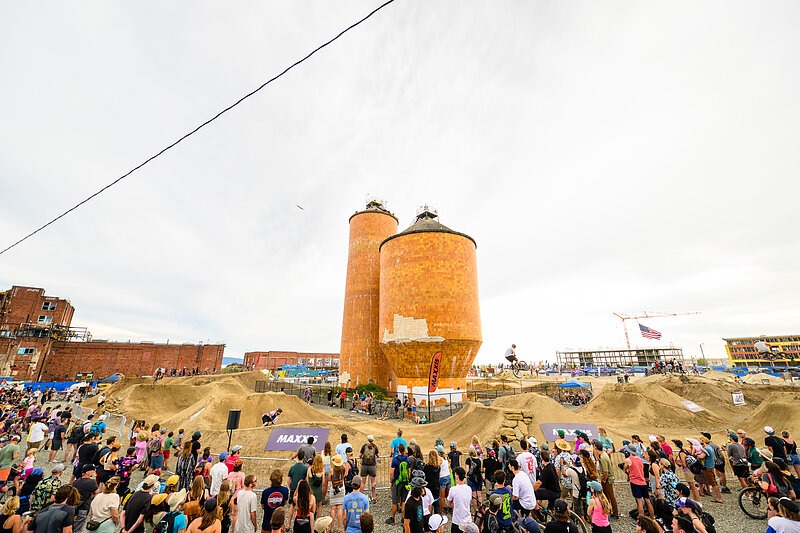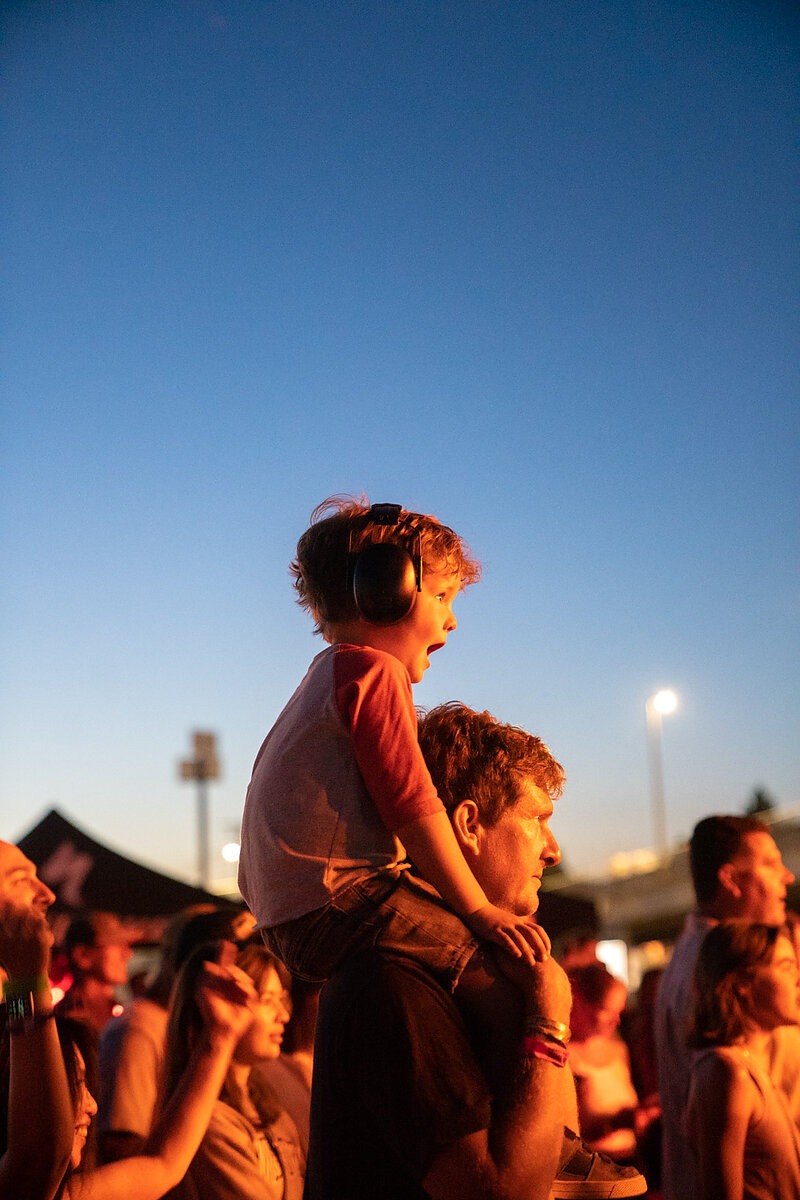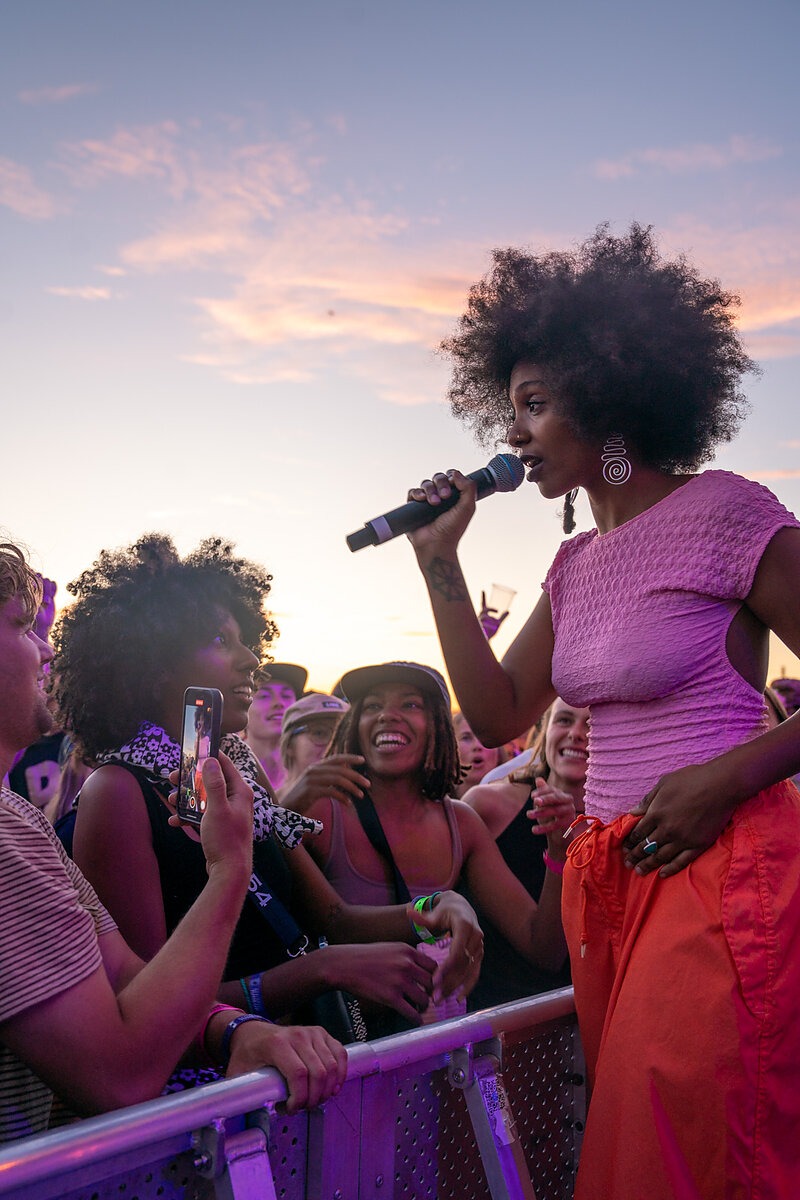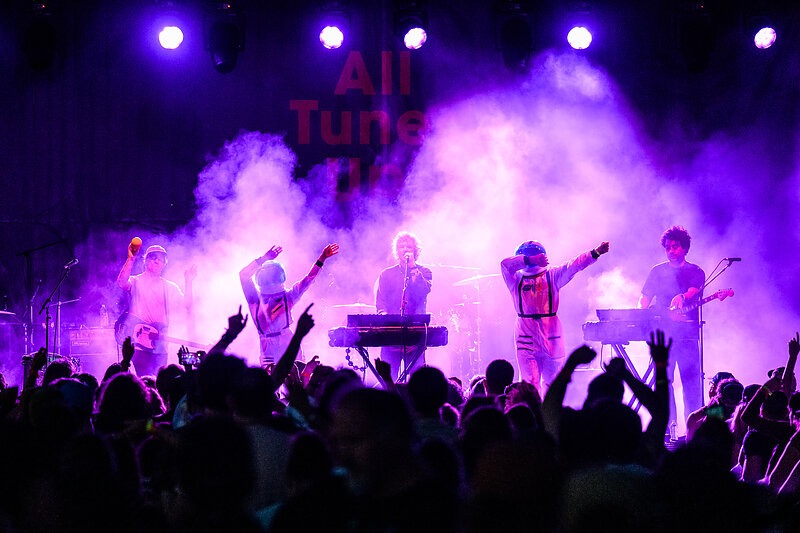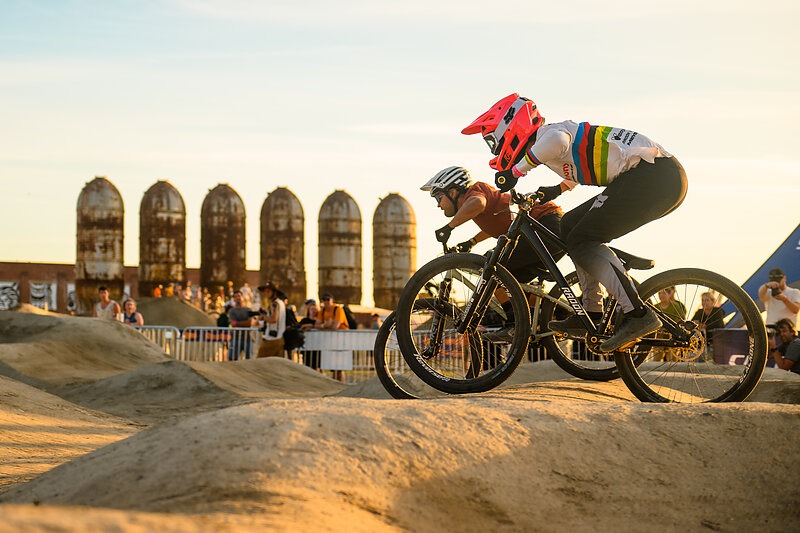 The Northwest Tune-Up festival is much more than a mass gathering of passionate mountain bikers. It is a celebration of diversity, unity, and community. Immersed in an atmosphere of unquestioned acceptance, I saw the festival as a testament to inclusivity in the world of mountain biking. This experience imprinted lasting memories of acceptance, warmth, and newfound pride in being a part of this vibrant community. The Northwest Tune-Up serves as a poignant reminder that when people unite around shared passions, the world can be transformed—and together, we can create a positive and lasting impact.