Race Face Stash Quick Rip 1.5L Bag Accessory Review
More than 5,000 years ago, Ötzi the Iceman was rocking a fanny pack.
When the naturally mummified man was thawed out in 1991, archaeologists found he was carrying a scraper, drill, flint flake, bone awl and dried fungus. I would probably leave my bone awl at home if I was out for a short rip, but that's just me.
Despite the deluge of technology since the last ice age, we as humans cannot seem to get on without our beloved bum bags. Thank goodness the fine folks at Race Face have continued to refine this classic piece of gear. Built with ripstop fabric, waterproof zippers and a nicely executed elastic waistband, this little bag is dialed.
At 1.5L, the Stash Quick Rip bag might not seem like you can fit much into it, but I found it to be quite accommodating—even with a big 29er tube tucked inside. The additions of a water-bottle pocket and gear straps on the bottom really add to its versatility. Sure, it's perfect for its intended purpose—the quick rip—but I could confidently leave for a four-hour ride and have everything I need.
On the majority of my rides leading up to this review, my go-to bag has been the Bontrager Rapid Pack (1.64L), which features a very similar layout. With the bottle in the middle, pockets are placed on either side, leaving the weight nicely balanced. This division also makes it easier to find small items tucked inside. But the Race Face bag one-ups the Rapid Pack with a cell-phone pocket inside the lumbar padding. This detail adds some much-appreciated peace of mind.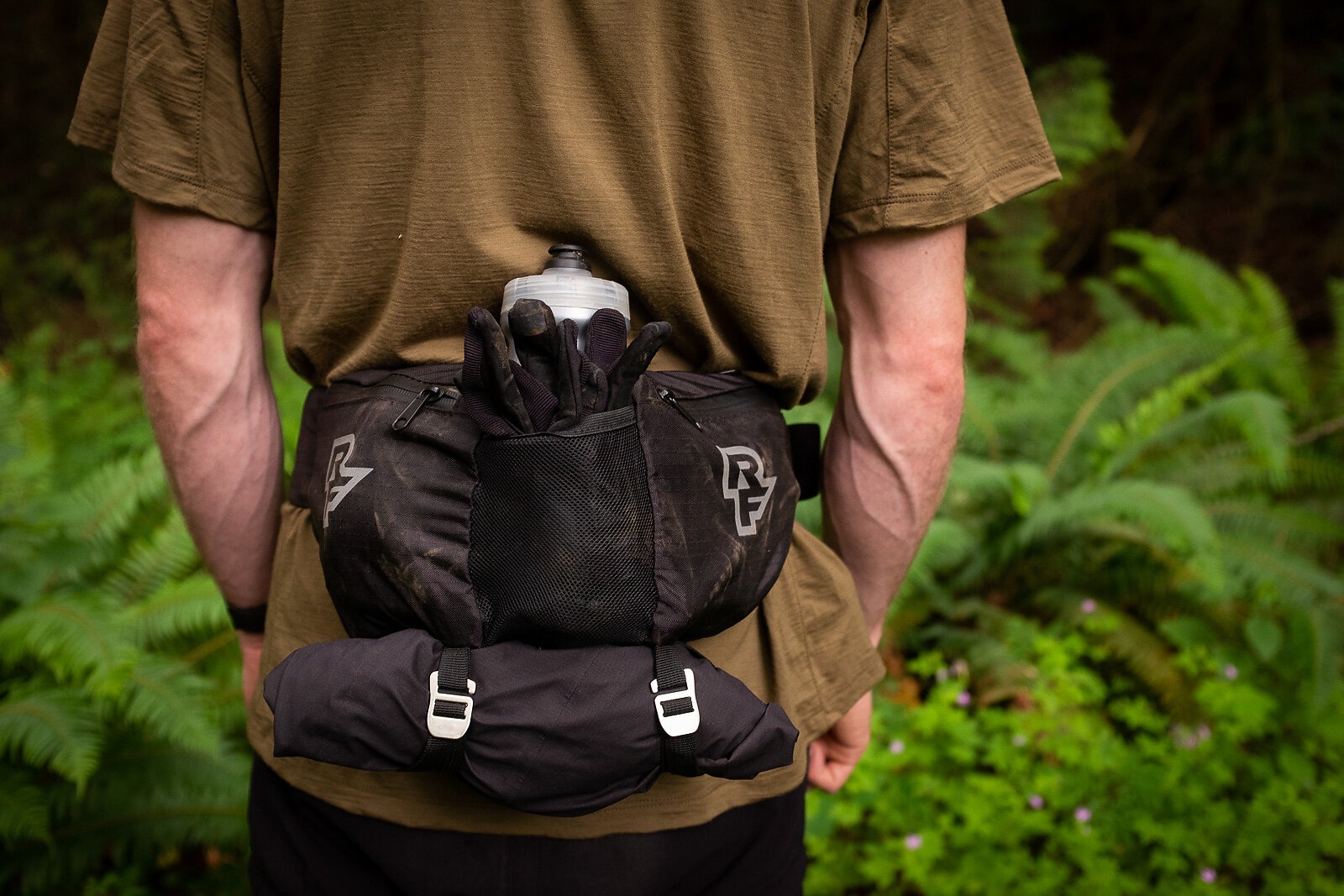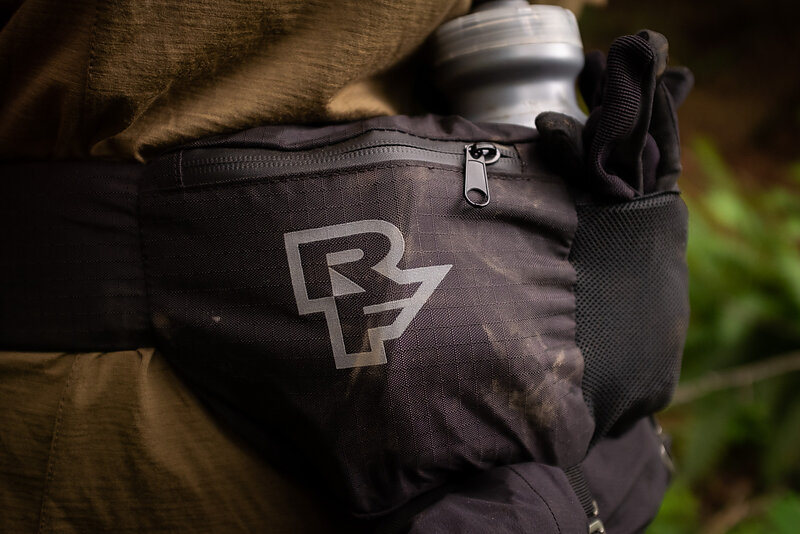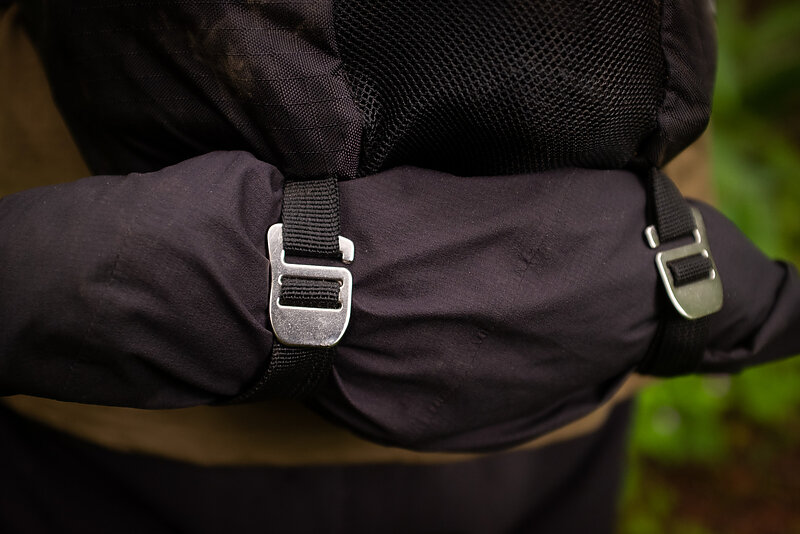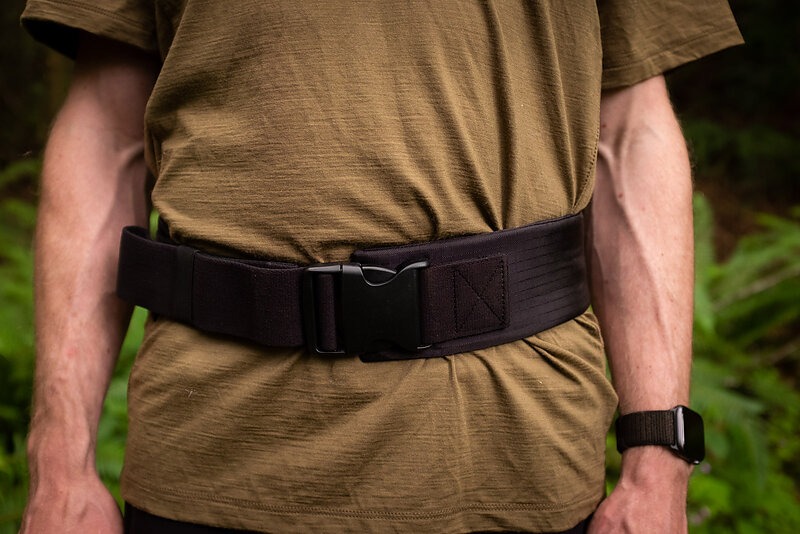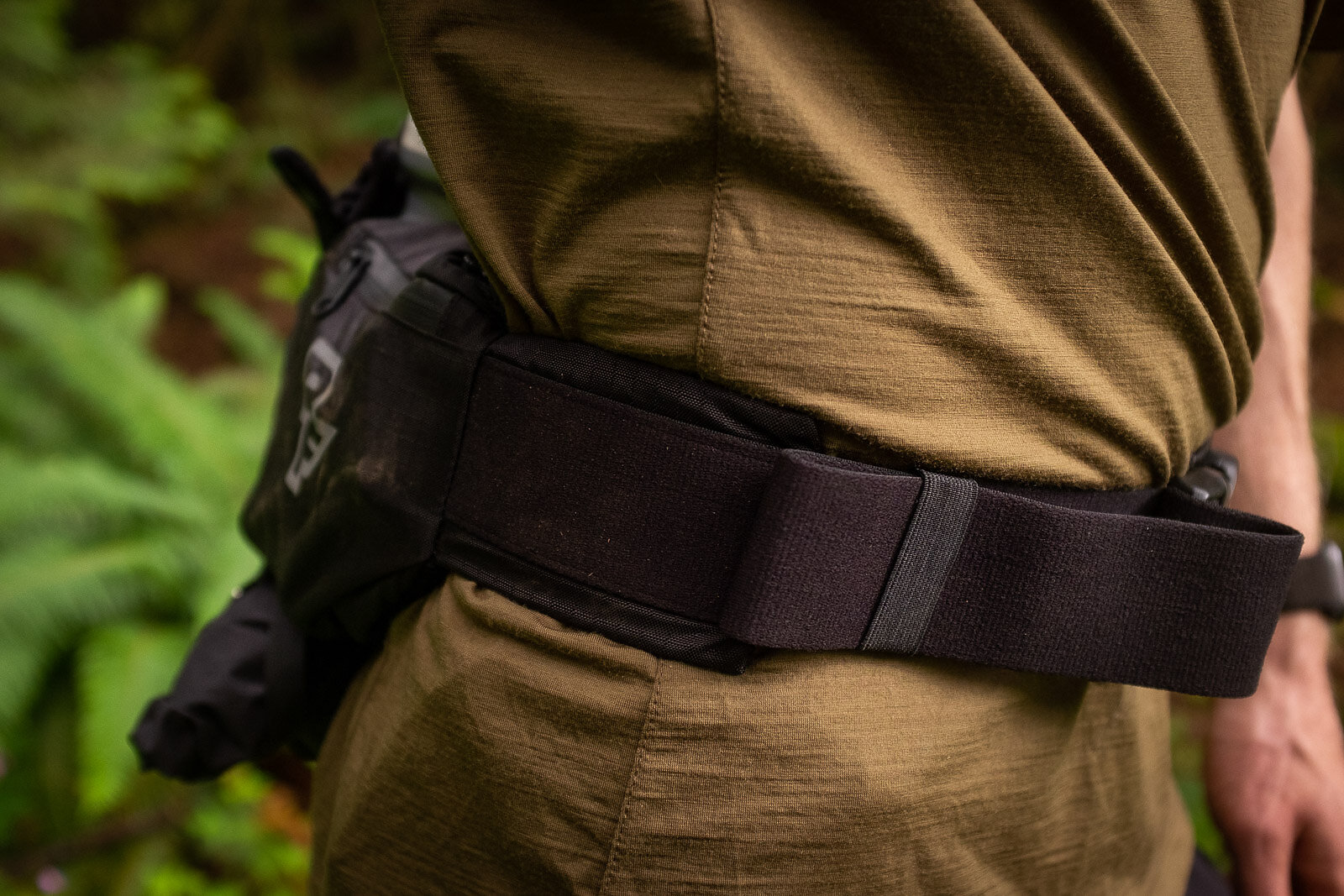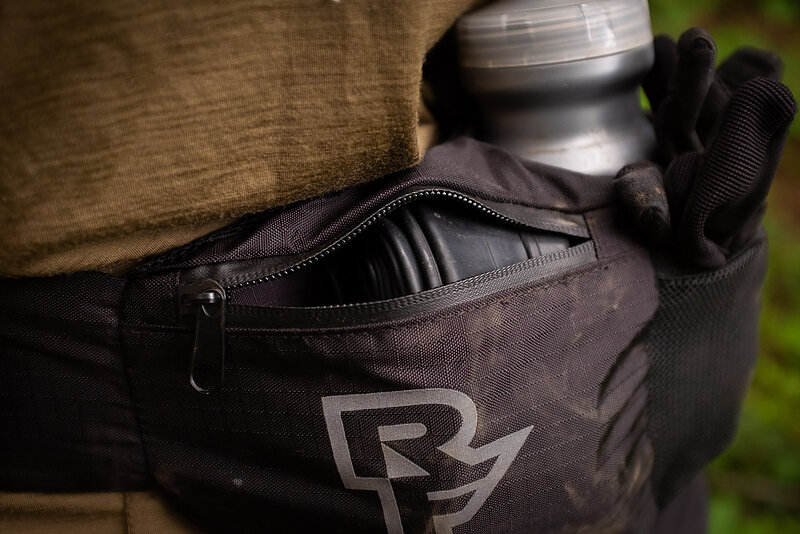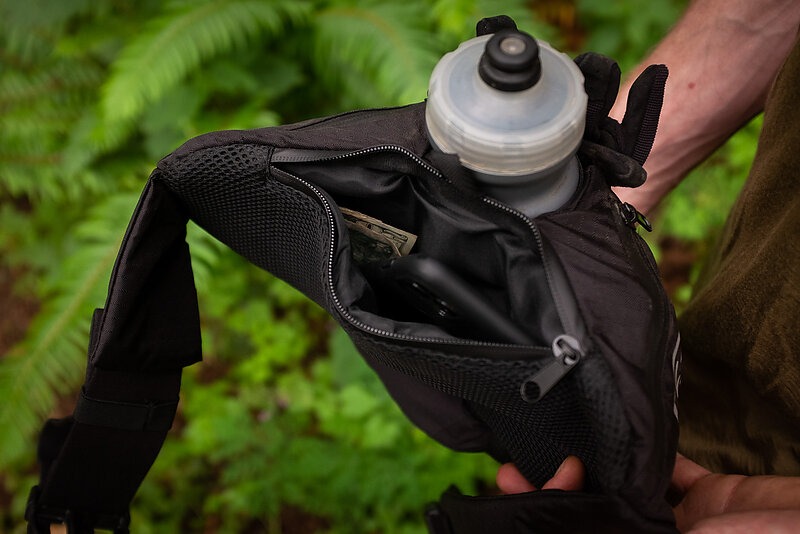 A feature I did not care for was the cargo strap system. The webbing itself seemed too long, and the hooks would not stay attached to their loops unless a jacket or some other item was strapped onto the pack. This meant that the long straps were prone to coming undone and dangling dangerously close to my rear wheel. I ended up tying them together into a knot and stashing them in the mesh pouch that I was using to hold snack wrappers.
After a couple of rides, I hopped onto the Race Face website to see if any other users have encountered this issue with the straps. One of the first reviews on the product page for the Quick Rip Bag was by a customer pointing out the same issue. But a courteous reply from Race Face pointed out that the pack is designed with hidden pockets in which the straps can be tucked, so be sure to bear this in mind before you let those straps dangle.
As for the elastic waist band, I love it. Just like many of my favorite pairs of athletic shorts, some stretch at the waist makes for a more comfortable and capable fit. The same is true with this bag. With padding on one side that extends past the buckle and the 2-inch-thick elastic strap on the other side, this design obviates the need for constant re-adjustments.
The bag's premium materials make it worth the $68 price tag, and if you need something bigger, Race Face offers the Stash 3L Hip Bag for $99. This bag features the same elastic waistband but includes a fold-out pocket for tools and a 1.5-liter hydration bladder.
Race Face Stash Quick Rip 1.5L - $67.99