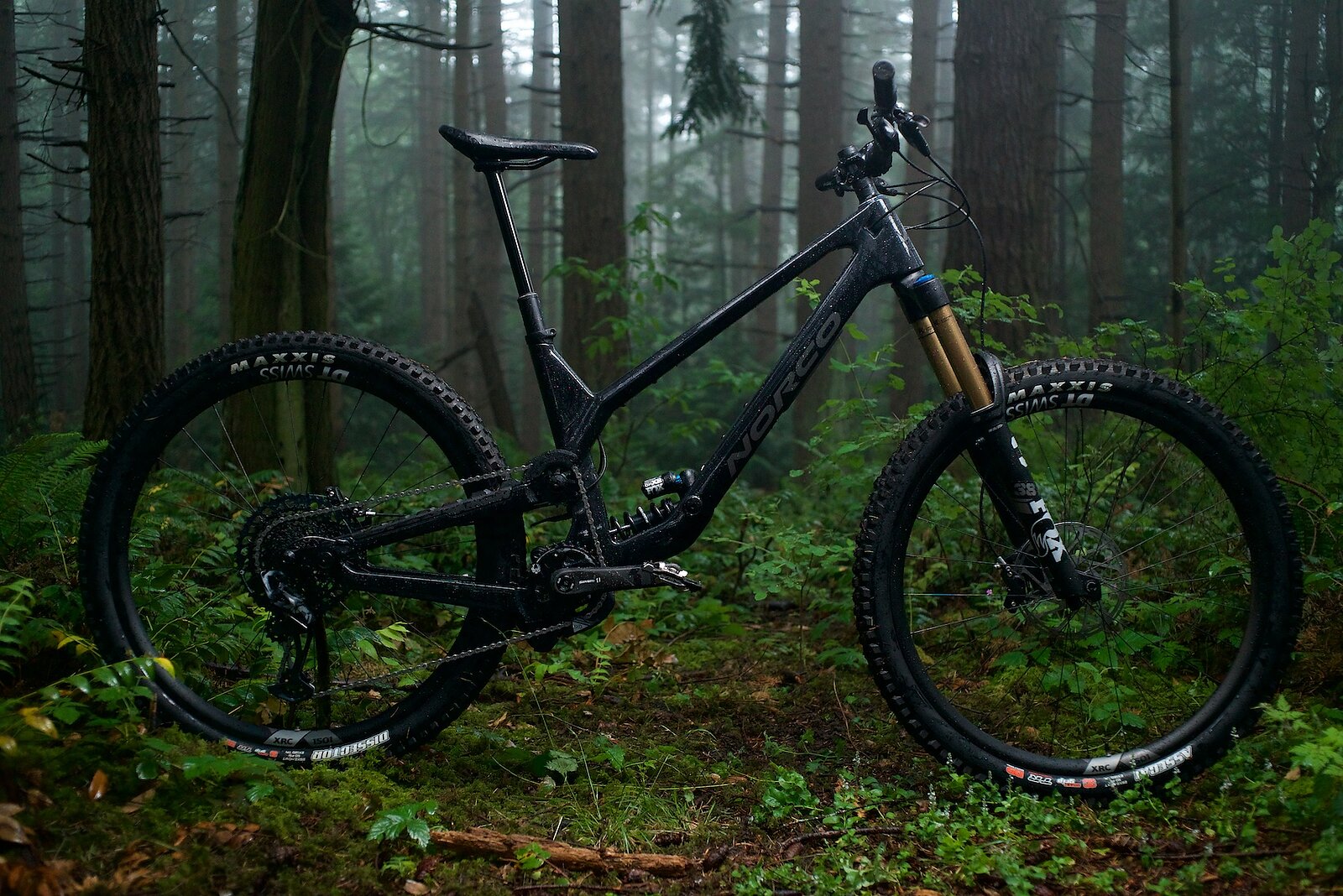 Norco Range C1 Bike Review
The new Norco Range is a ground-up reimagination of what the Range line is, including its intended rider.
After the Canadian company sized up its little sibling, the Sight, it opened an opportunity for their product team to insert a dedicated big-mountain enduro bike into their lineup. The Range now sports 170 millimeters of travel, front and rear, with a fancy new high-pivot suspension linkage system designed around an idler pulley. After spending time aboard the Range, I can confidently say this is a bike that makes no apologies for being a downhill terrain destroyer.
Though first, as is often the case, we must climb. And it's here that the Range is more of a mixed bag. The bike's new-age geometry, with its 480-millimeter reach (size large), 77-degree seat tube angle and 442.5-millimeter chainstays, makes for a completely grounded climbing experience no matter how steep it gets. Even on the harshest inclines it's challenging to pull the front end up. This planted feeling allows the rider to stay seated and simply enjoy the climb, frustration free. However, I did find a pain point with the Range in the form of lost power on climbs. Between the idler pulley, extra chain length, Maxxis Double Down MaxxGrip tires and overall heft of the complete bike, I found myself gasping for more power than my quads could produce. Climbing aboard the Range certainly is a great workout!
Geometry & Specs:
Wheel Size: 29"
Rear Travel: 170mm
Fork: 170mm
Wheelbase: 1285mm
Chainstay: 442.5mm
Reach: 480mm
Head Tube Angle: 63.25°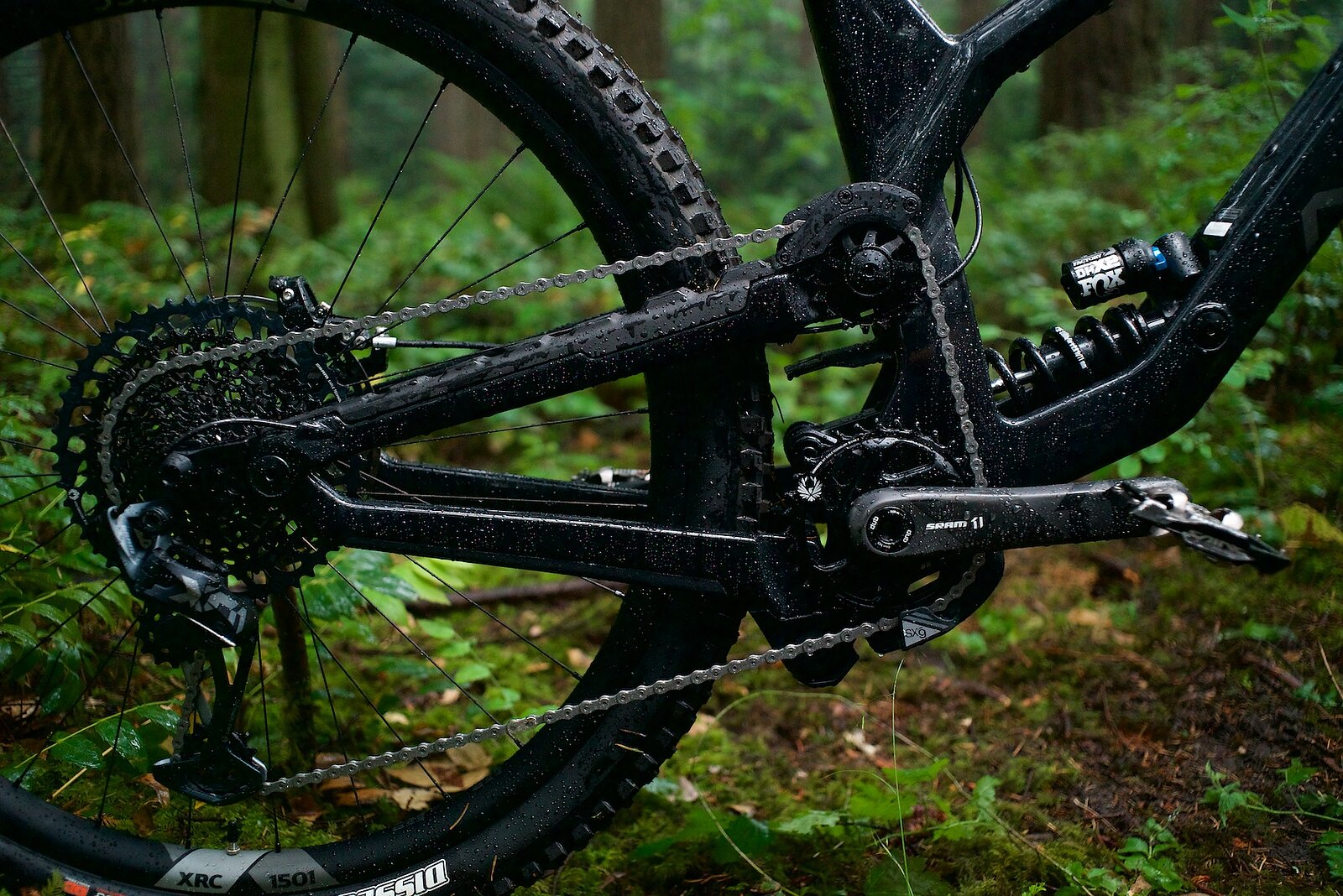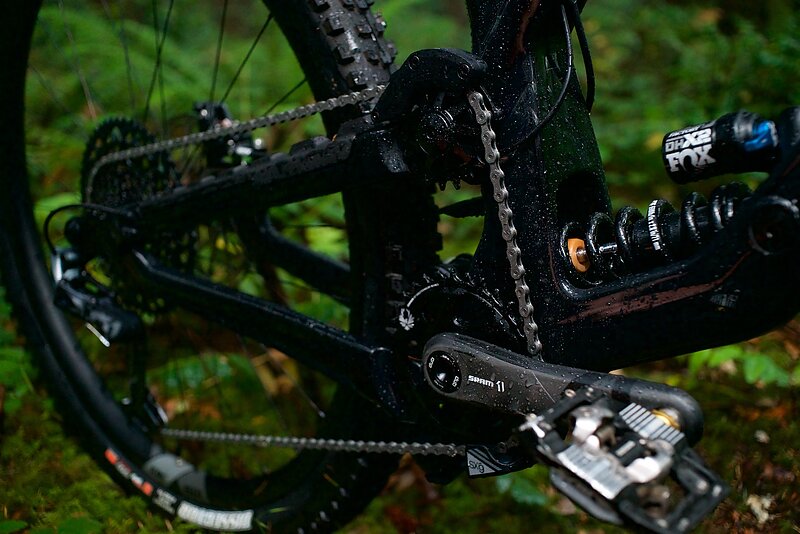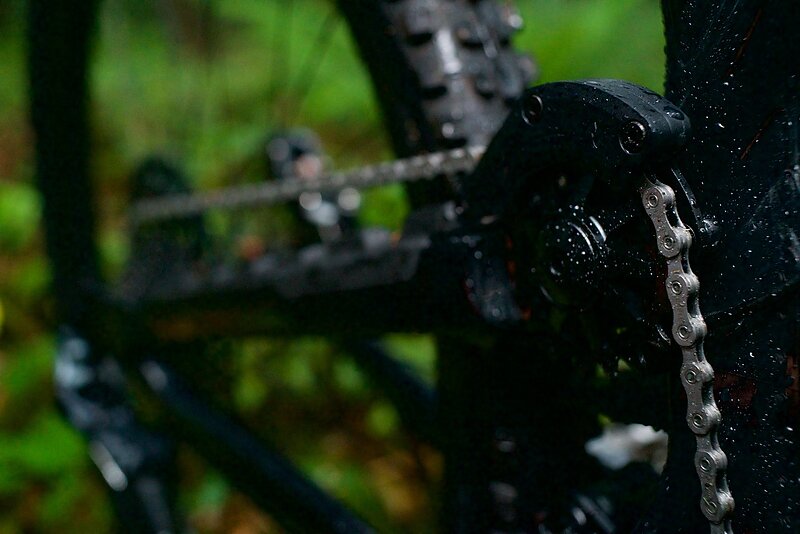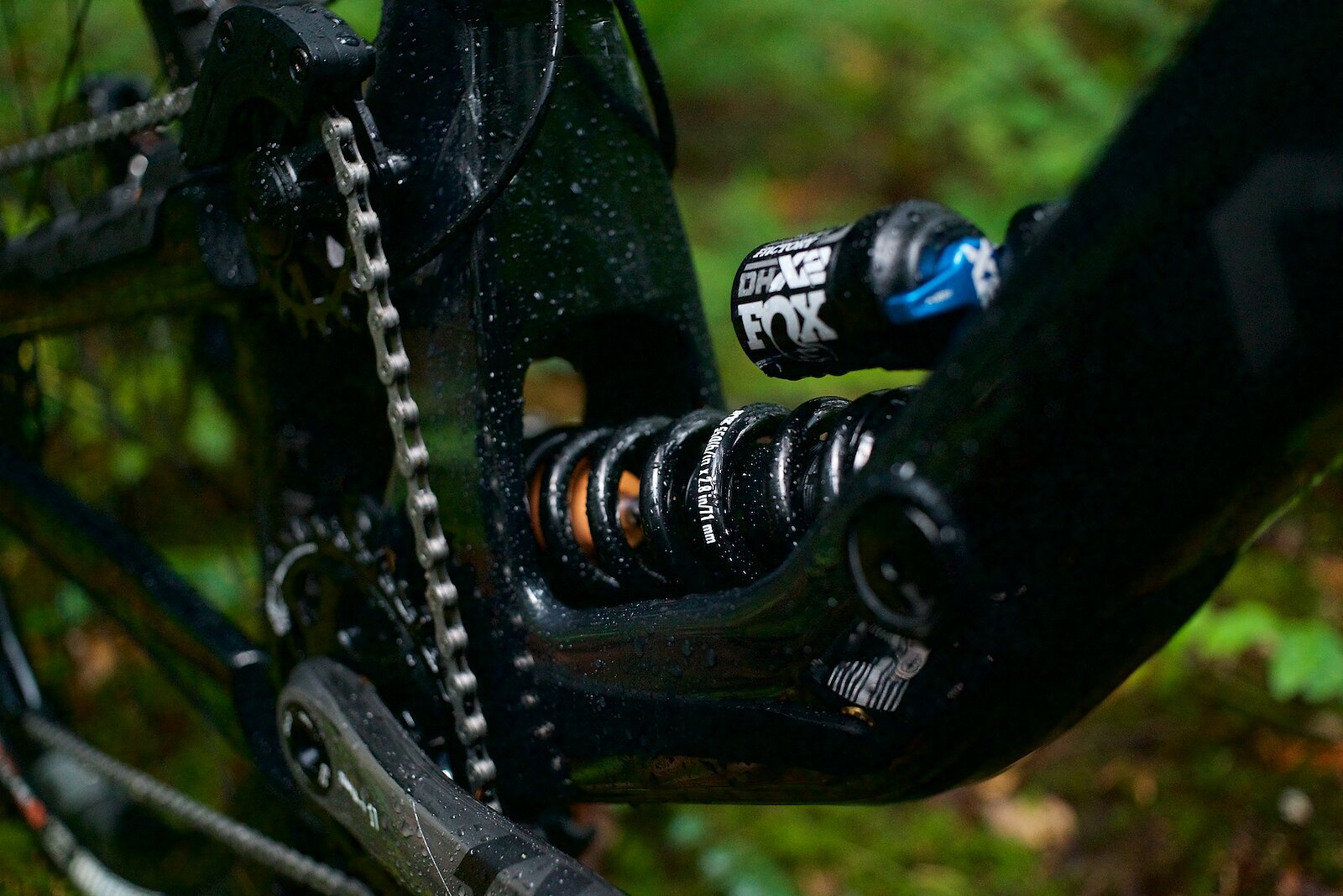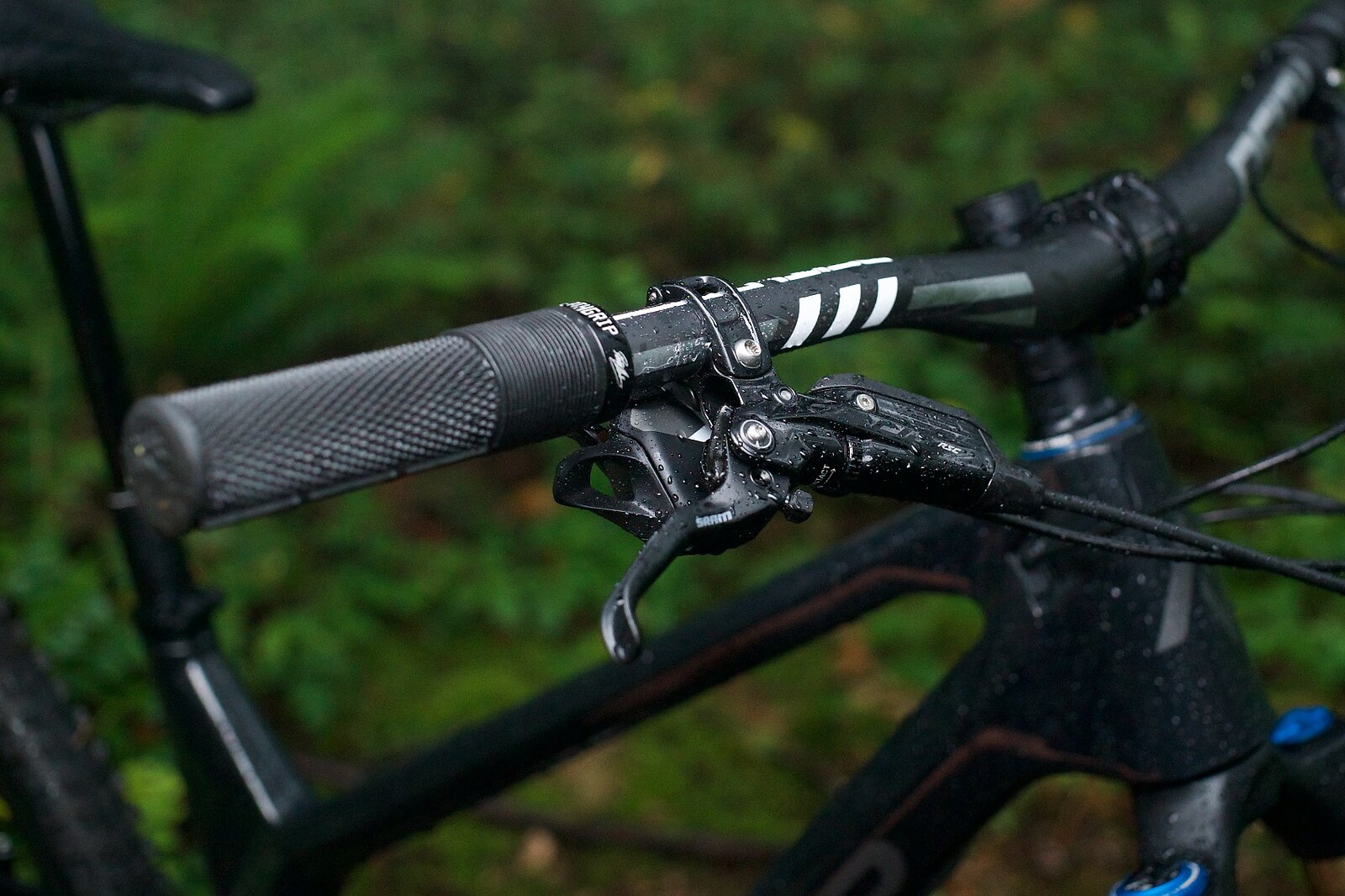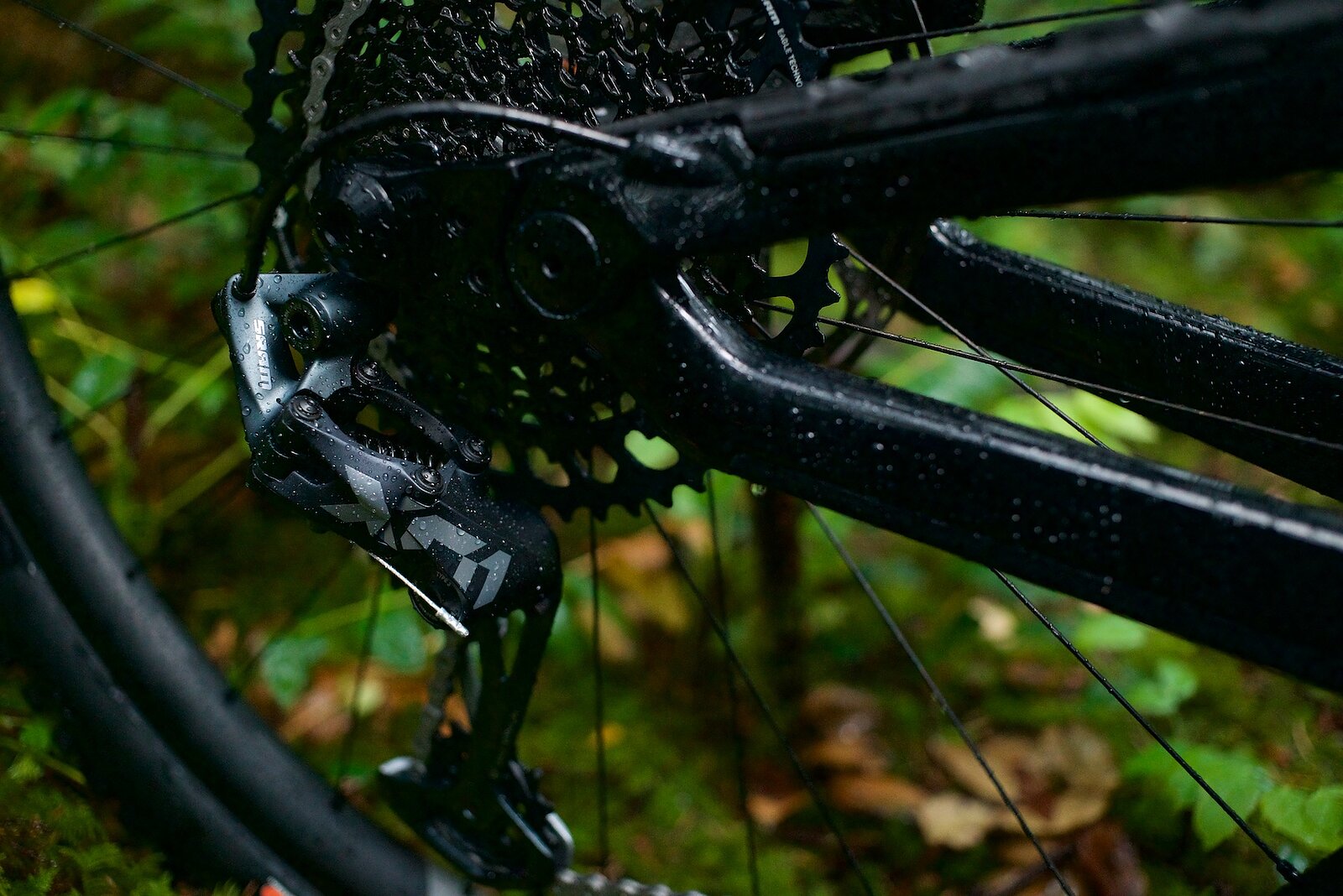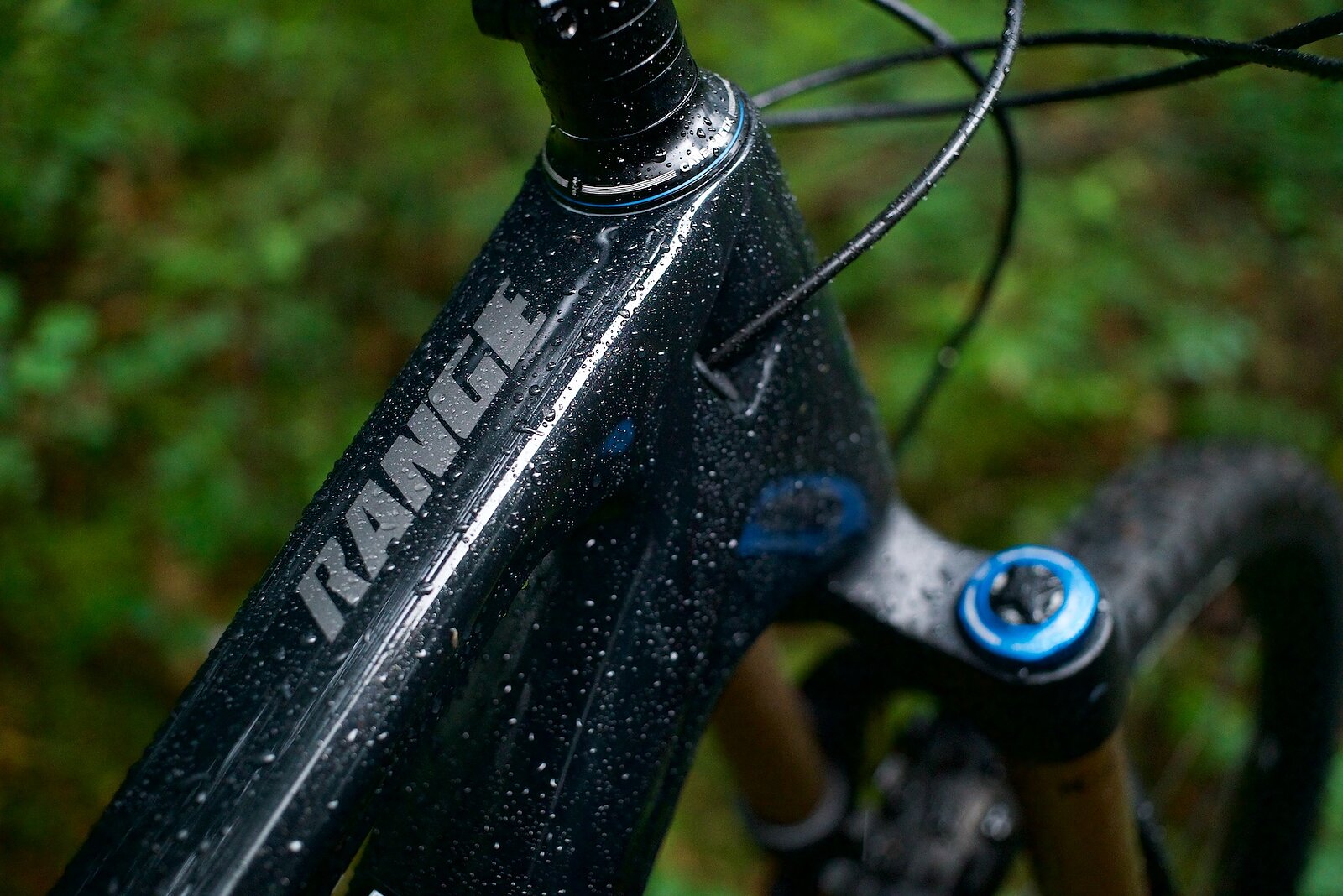 Sitting atop a mountain aboard the Range is a time to celebrate. For one, the climb is over. But, more importantly, descents are when this new high-pivot machine really comes into its own. The Range's suspension system took some hits so well that I was legitimately surprised to not feel much of any impact. This didn't apply to every root and hole, but occasionally the bumps were just gone—devoured whole by 170 millimeters of rearward suspension movement served up via a buttery smooth Fox DHX2 Factory coil shock. With the sizable wheelbase and Fox Factory Float 38 GRIP2 fork, it was no surprise to me how stable the Range felt while charging through obstacles head on, but when it came to turning, there did seem to be some real magic at work. The Range loves to change direction—despite its girth—and has a beautiful tendency to pivot in relation to my hips. This trait was most noticeable when I weighted the suspension mid-corner. The best analogy I have is that it feels like a set of nicely-rockered powder skis. I had the ability to plow in a straight line, but I could also turn the Range in tight sections of trail relatively easily.
I love to see Norco pushing the long-travel limit of their mountain bike line up. After talking to their engineering team, it's clear that their goals are to design bikes that make us everyday riders feel like heroes. If you're looking for a no-compromise all-out downhill/enduro rig, and you don't care if that means a bit more suffering on the way up—look no farther than the new Norco Range.
Norco Range C1 - $8,999