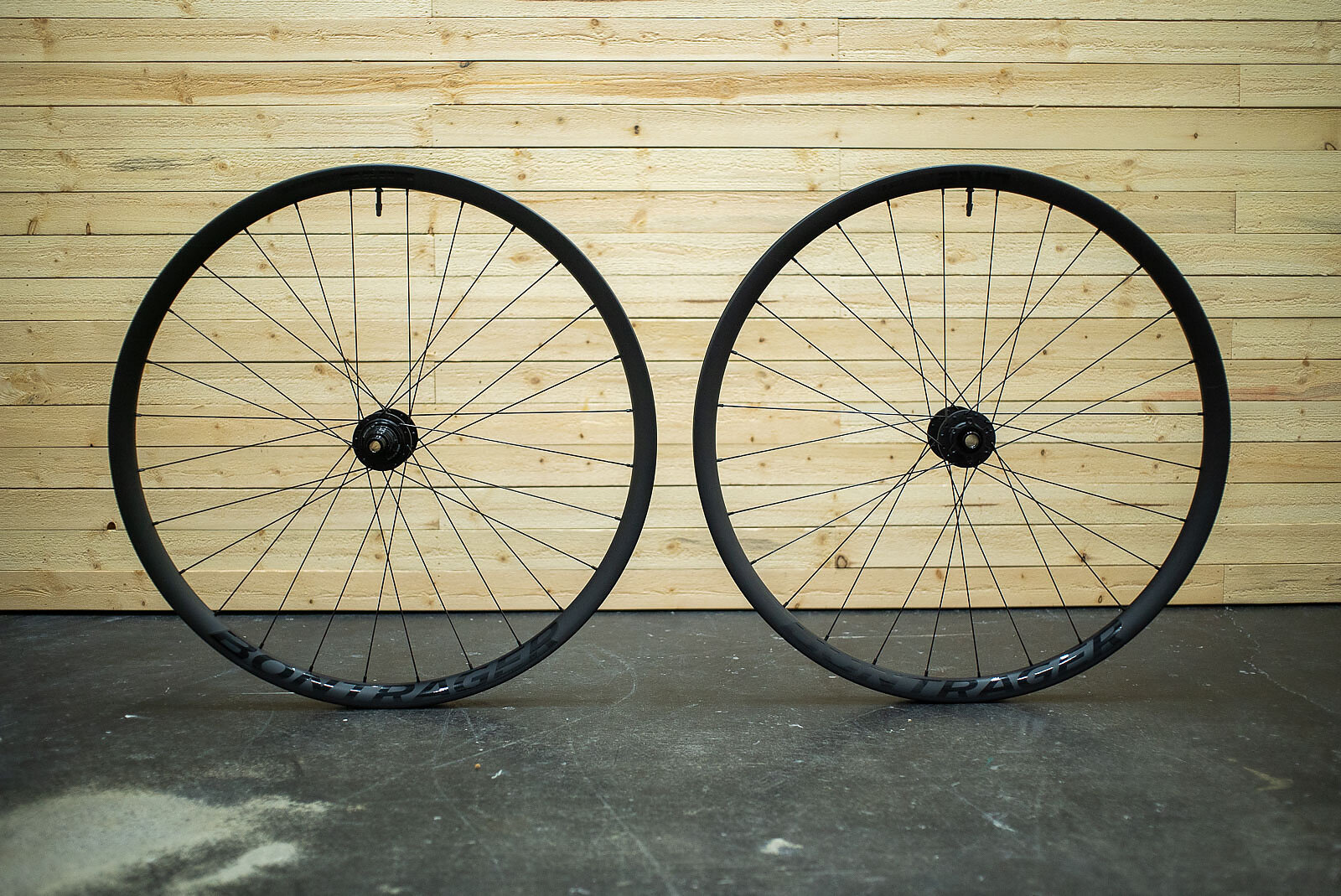 Bontrager Line Elite 30 Wheels Wheel Review
I've only blown up one wheel in my lifetime (so far). The experience was oddly satisfying—sort of like snapping that first skateboard deck as a teenager—but one I certainly don't strive to repeat on a regular basis.
The circumstances of that fateful incident might have been a slight operator error (I was running stupidly low pressure in my tires) and the perfect storm of a cased landing and hidden rock. Whatever fleeting pride there might have been transitioned into disappointment and bank-account woes on the walk out.
So, whenever I've considered new wheels, it's been with that experience in mind—and the importance of always checking tire pressure. These days, there's no shortage of quality carbon hoops, each boasting a proprietary layup or claiming a 420% increase in stiffness. But what I've come to realize is that the holy grail lies within the trifecta of durability, price and warranty.
It's worth pointing out that weight isn't in that mix, and while that equation might be personal, I'd like to stress that most carbon rims these days have only a slight weight difference, and most weight discrepancies between wheelsets is going to come from the hubs and spokes. I'd personally rather have slightly heavier wheels that are durable than a lightweight set I have to worry about. But, if you'd rather count the grams, go for it.
Bontrager has been making carbon wheels for years now, and that experience, along with the company's storied history and commitment to the sport, makes them one of the top market contenders in my opinion. On top of that, six months of riding says a whole lot more than specs and marketing mumbo-jumbo ever will. After putting the Bontrager Line Elite 30 29" wheels to the test since before their release in June 2020, I think I've got a pretty good sense of what these wheels are all about.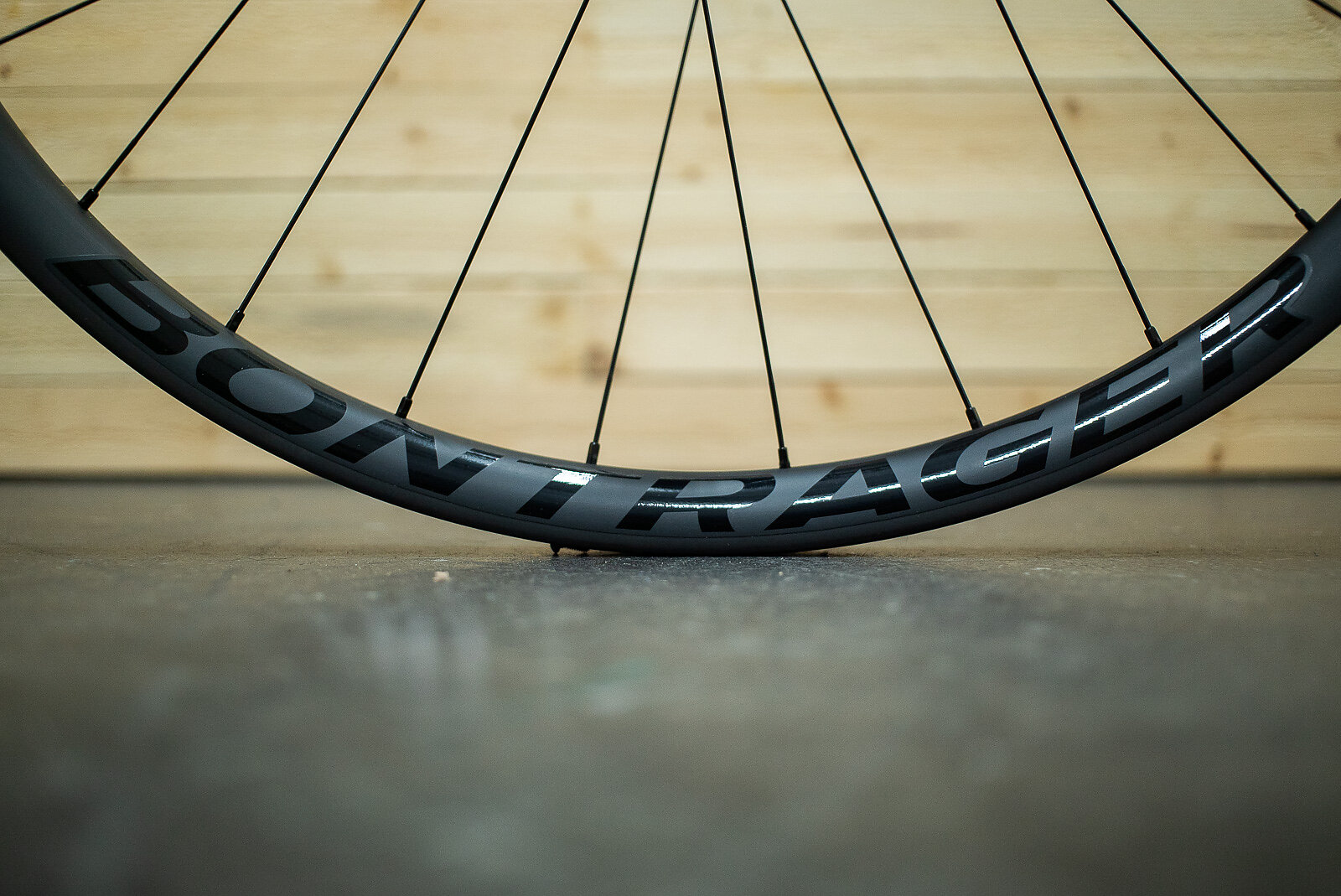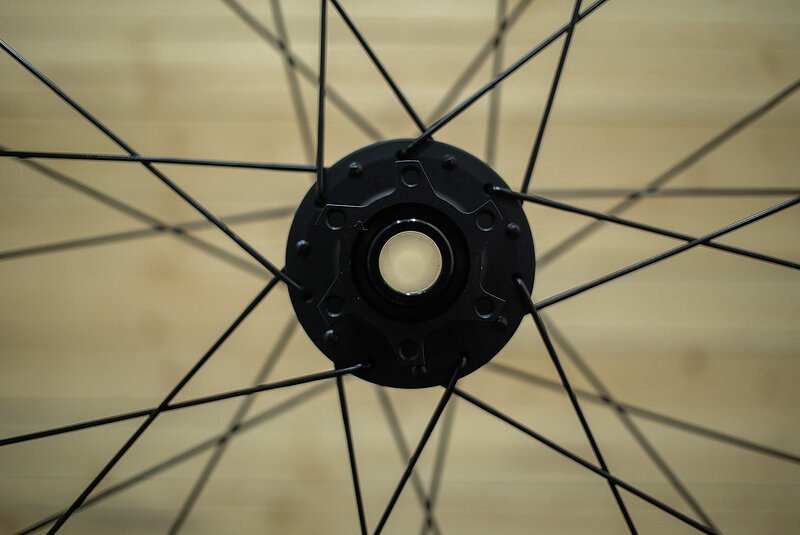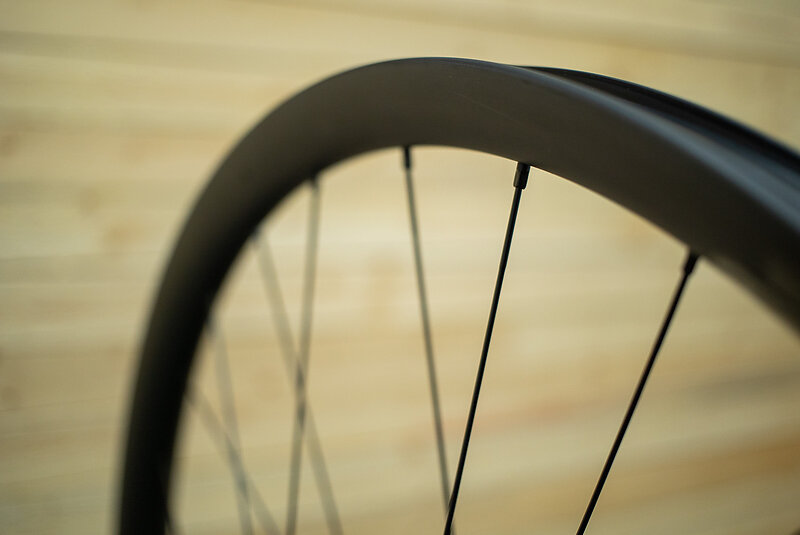 Composed of OCLV carbon (Optimum Compaction Low Void, essentially the company's choice layup pattern and process), which is also used for Trek's frames, the Line Elite 30s are off to an exceptional start when it comes to their composition. As for the actual design, the rims feature a rounded-arch profile that is not only pleasing to the eye but offers added strength when it comes to impacts.
The rims' outside profile measures 38 millimeters wide, with an internal width of 29 millimeters, squarely placing the Line Elite 30s in the wide-but-not-crazy-wide category. The 4.6-millimeter hook wall thickness and rim design also contribute to the wheels' strength and reduce the chances of pinch flats—for the few who are crazy enough to invest in carbon rims and not set them up tubeless. These things are tubeless ready out of the box and feature a plastic liner that seals off the 28 spoke holes, so no rim tape is needed.
The rear hub is Bontrager's Rapid Drive 108, which offers 3.3 degrees of engagement. With an exceptionally fast roll and a pleasant whir while coasting, the Line Elite 30s are as smooth as Matthew McConaughey in every chick flick he's ever made. The hubs feature 6-bolt disc mountains and come stock with a SRAM XD driver, although Bontrager offers a separate MicroSpline driver option.
Throughout the past few months I've mounted a fair number of tires to the Line Elite 30s with more success than failure. Whether mounting Bontrager's XR4s or some Maxxis Minions, it was always a pretty civil process. The one outlier was trying to mount a DH casing tire, which resulted in several beers, a late night and no luck. But that said, I can't really think of a reason to mount a DH tire on these bad boys except for the fact that it was the only spare 29-inch tire in my garage.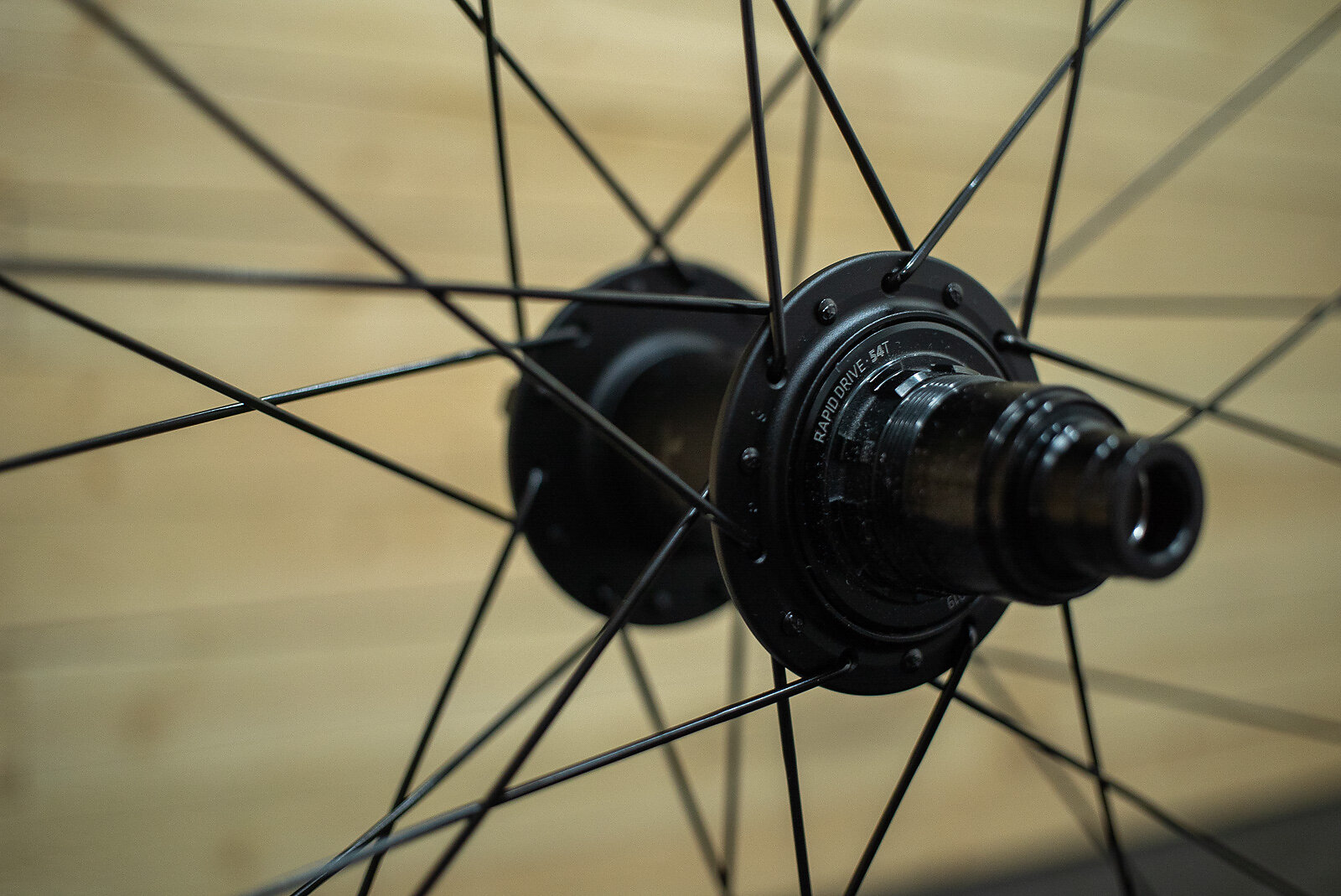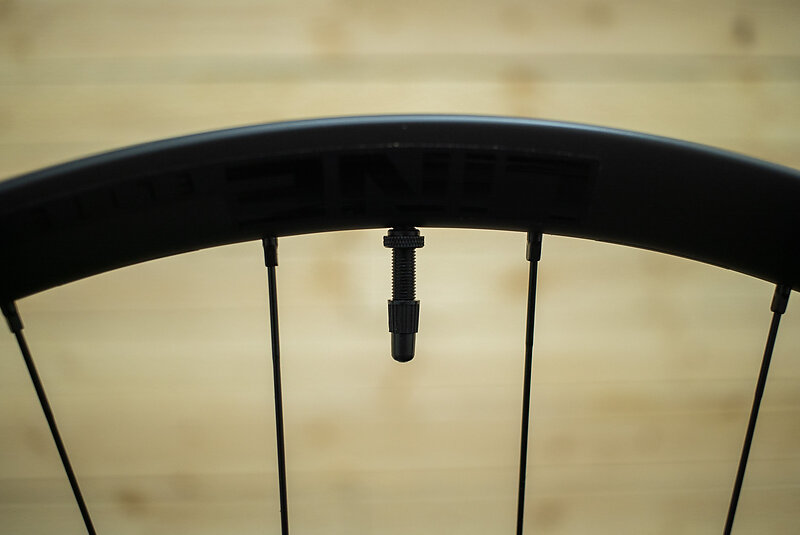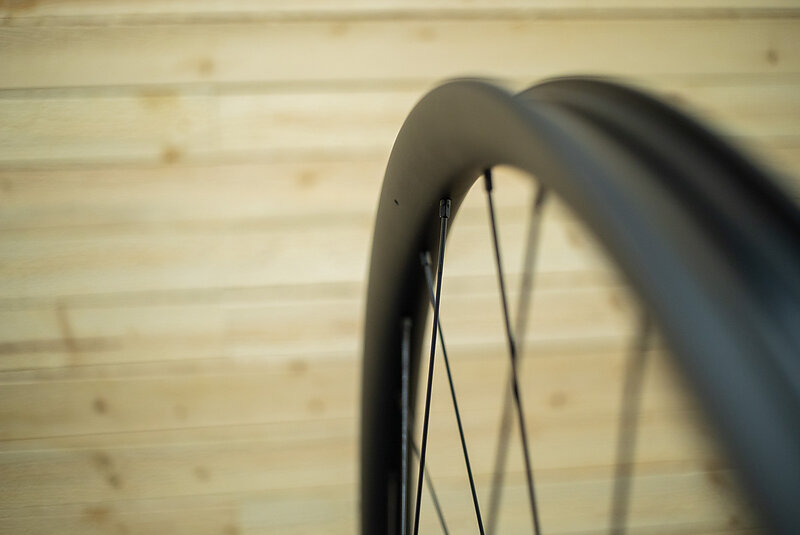 When it comes to getting the Line Elite 30s rolling, they certainly do not disappoint. While pedaling, those 3.3 degrees of engagement provide the ability to hit the gas at a moment's notice when in the middle of a heinous climb, or to get in a quick half-crank while navigating a technical root section. Besides that, I can't say I noticed them much on the climb, which says an awful lot about their functionality.
Once pointed downhill, these hoops provide uninhibited bliss. Their light weight doesn't contribute to any weird instability issues or their rolling capabilities, and they feel stable and planted in all the right ways. A unilateral stiffness helps them absorb vibration from the trail yet remain stiff in corners. One of the first things I noticed about the Line Elite 30s was how they felt on rail in the corners. The best way to describe it is almost as if you're carving on edge, with the wheels firmly holding their line throughout the duration of the carve. Yet on a moment's notice, they can be brought upright. I've been consistently impressed with the wheels' ability to track and hold a line, yet simultaneously be nimble and capable of reacting at a moment's notice.
With nearly six months on these wheels in just about every condition and on every type of trail, I haven't had a single issue with their performance or integrity. Every single spoke has stayed tensioned, the rims are as true as day one and their overall performance hasn't waned in the slightest. At points in the past, I'll admit that I've been hesitant to put full faith in carbon components, however, these wheels have done nothing but inspire me to fully trust this futuristic plastic.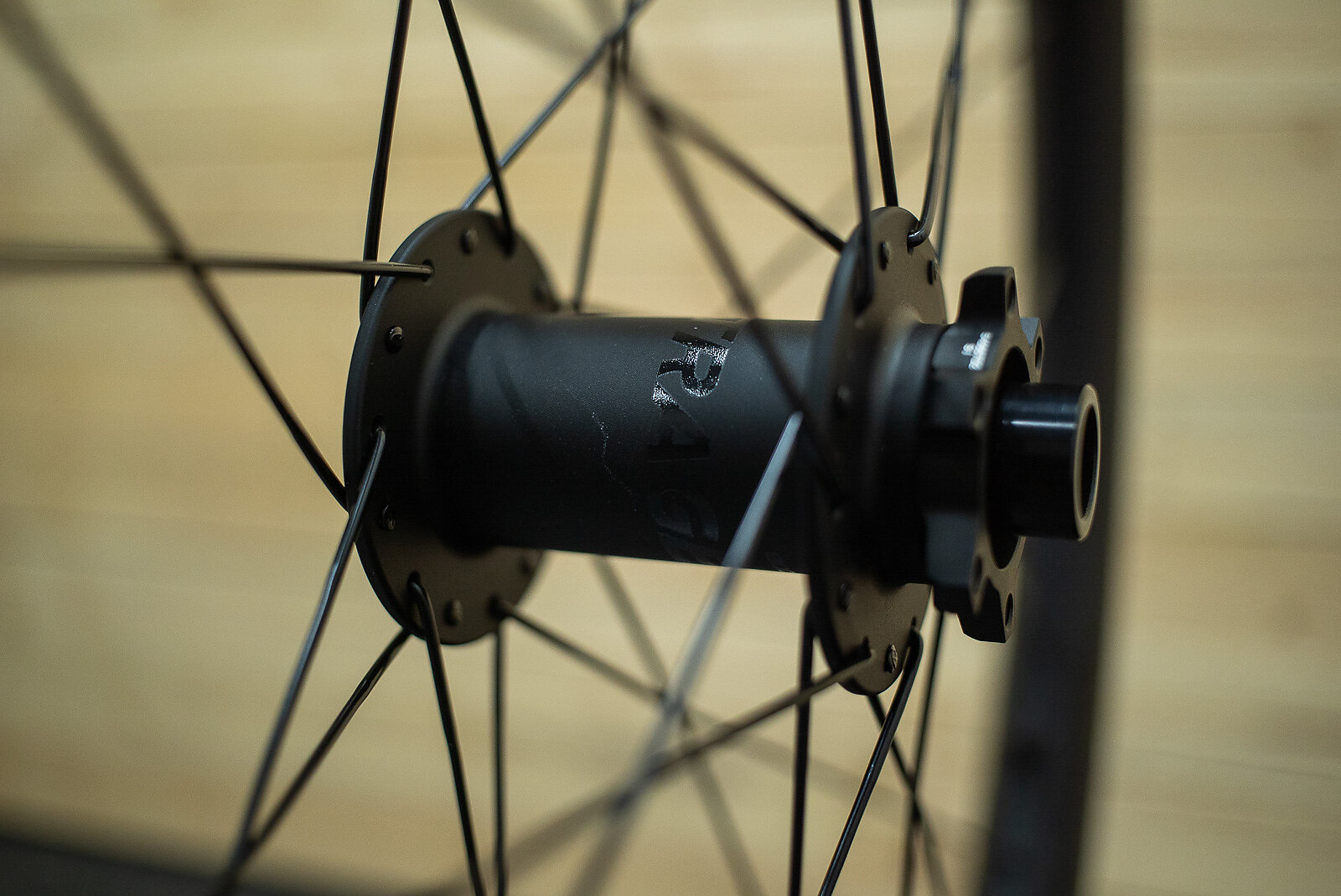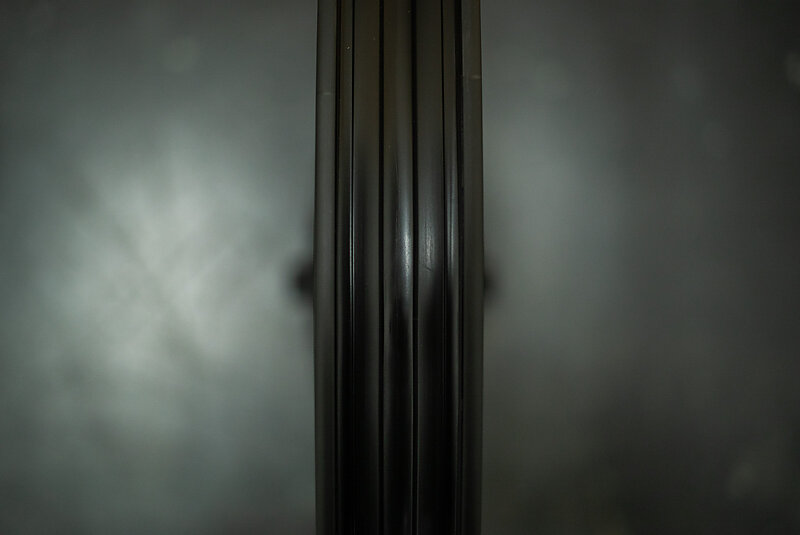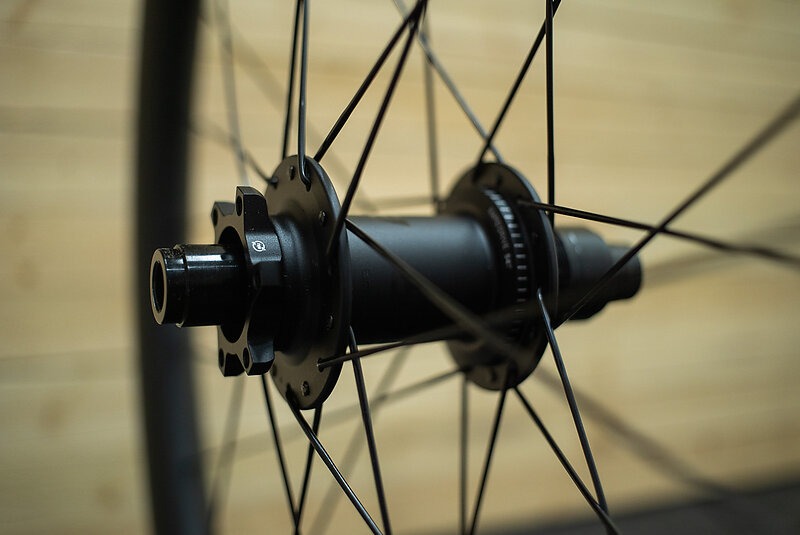 On top of all that, these wheels feature Bontrager's lifetime warranty for original owners. In addition to this, the company provides a two-year Carbon Care Wheel Loyalty Program that fixes or replaces any damage within that time period. To me, this shows that not only does Bontrager fiercely believe in its products, but they're willing to take the heat if something does go wrong. And when you're spending a decent chunk of change, I think that's the right thing to do.
So, circling back to that nirvana of carbon wheel perfection, I can't help but feel that Bontrager has found enlightenment with the Line Elite 30s. Even while doing everything (within reason) to try and push these wheels to the point of explosion, I've had no luck. Durability—check. As for price, a set will cost you about 0.113 Bitcoin, or just shy of $900. That's half the cost of some other carbon wheelsets on the market, and equivalent to some brands' go-to alloy wheels. Price—yep. Backed by a lifetime warranty for the original owner and a two-year repair or replacement option, these wheels come with peace of mind that your money is well spent. Warranty—done.
Trifecta achieved.
Bontrager Line Elite 30 Wheels - $900