Living in a small Colorado mountain town has a way of changing a person. You have to get used to things happening a little slower, and to driving longer distances to get the stuff you want. But what it lacks in convenience and cultural amenities it more than makes up for in inspiration.
Whether I'm walking to the store, riding my bike to work or just looking out my kitchen window, the mountains are always there, teasing and taunting me with the prospect of adventures I would never consider if they weren't staring me in the face, every single day.
But these mountains don't give it away easily. If you want to attempt something, you need to show up fit and ready for discomfort. If the objective is bold, there are no guarantees that the mountain will let you pass. It's not up to you; it's up to her.
Words by Chris Reichel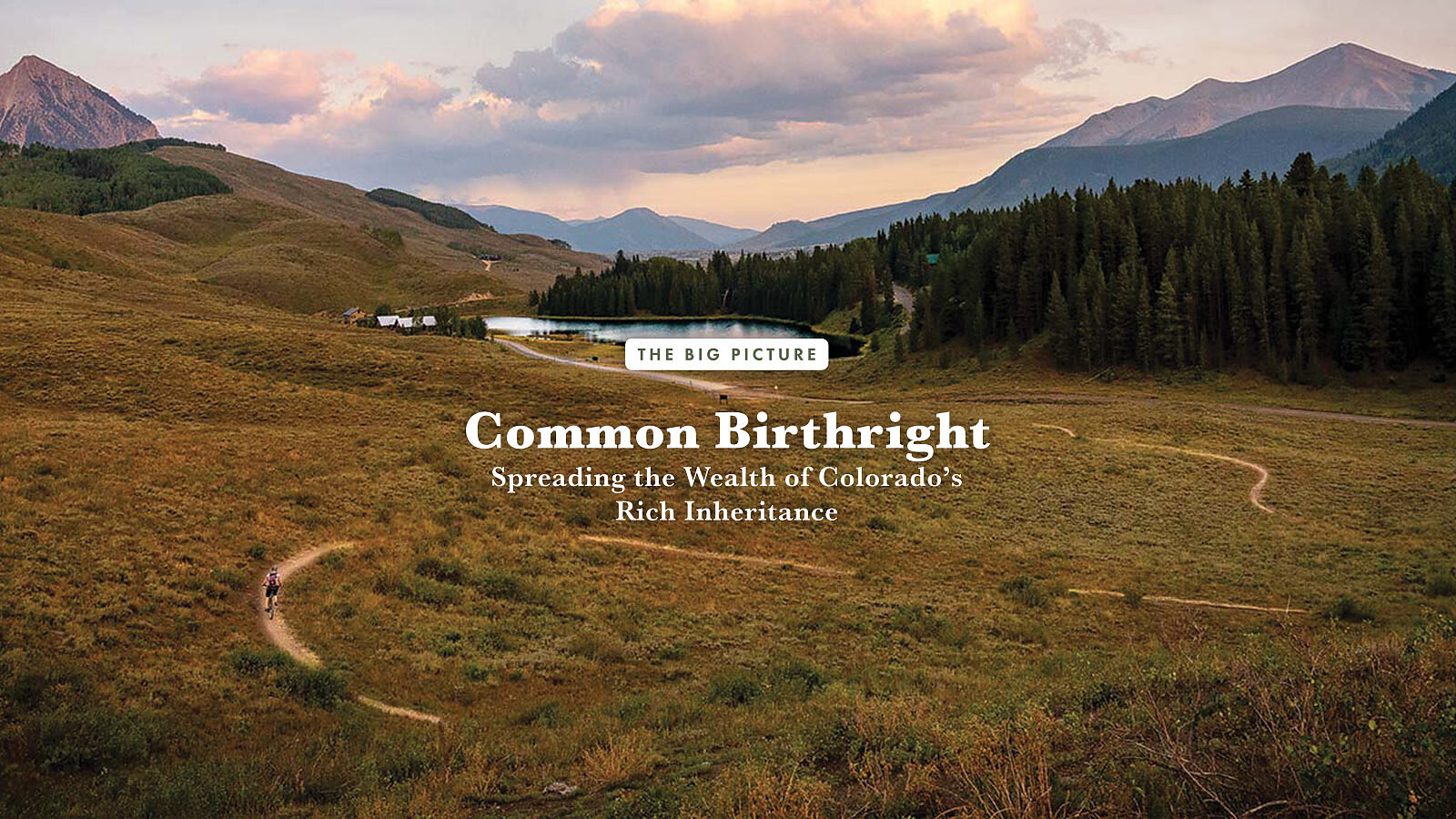 Everything you've heard about Colorado is true: the Saturday morning traffic congestion, the singletrack that looks like a strand of spaghetti, the enormity of landscape, the red rock walls, the kaleidoscopic flower fields, the suffering, the baby-butt smoothness, the access from your back door, the pink sunsets over purple peaks, the berms, the legends.
That's the thing about stereotypes—they don't just come from nowhere. They get beaten into cultural lore like tenderized meat, until the reputation is just soft enough, just firm enough, just fair enough to echo across state and country lines, over oceans and continents and through language barriers; to sweep up a global legion of adventurous devotees who hear what they hear and wonder for years what is fact versus fiction—who want to believe some but not all of it, before ultimately realizing they must experience it and decide for themselves.
Yep, Colorado is crowded. And dusty. And hot. And freezing at night in September up high, as the aspen leaves quake and glisten under the shiny moon. And magical in spring, when the trees are budding and the creeks are gurgling and the birds chirping like they haven't in months. Colorado can be a tourist's dream and a local's nightmare at once. But, if one is being honest, so can a lot of places.
Words by Devon O'Neil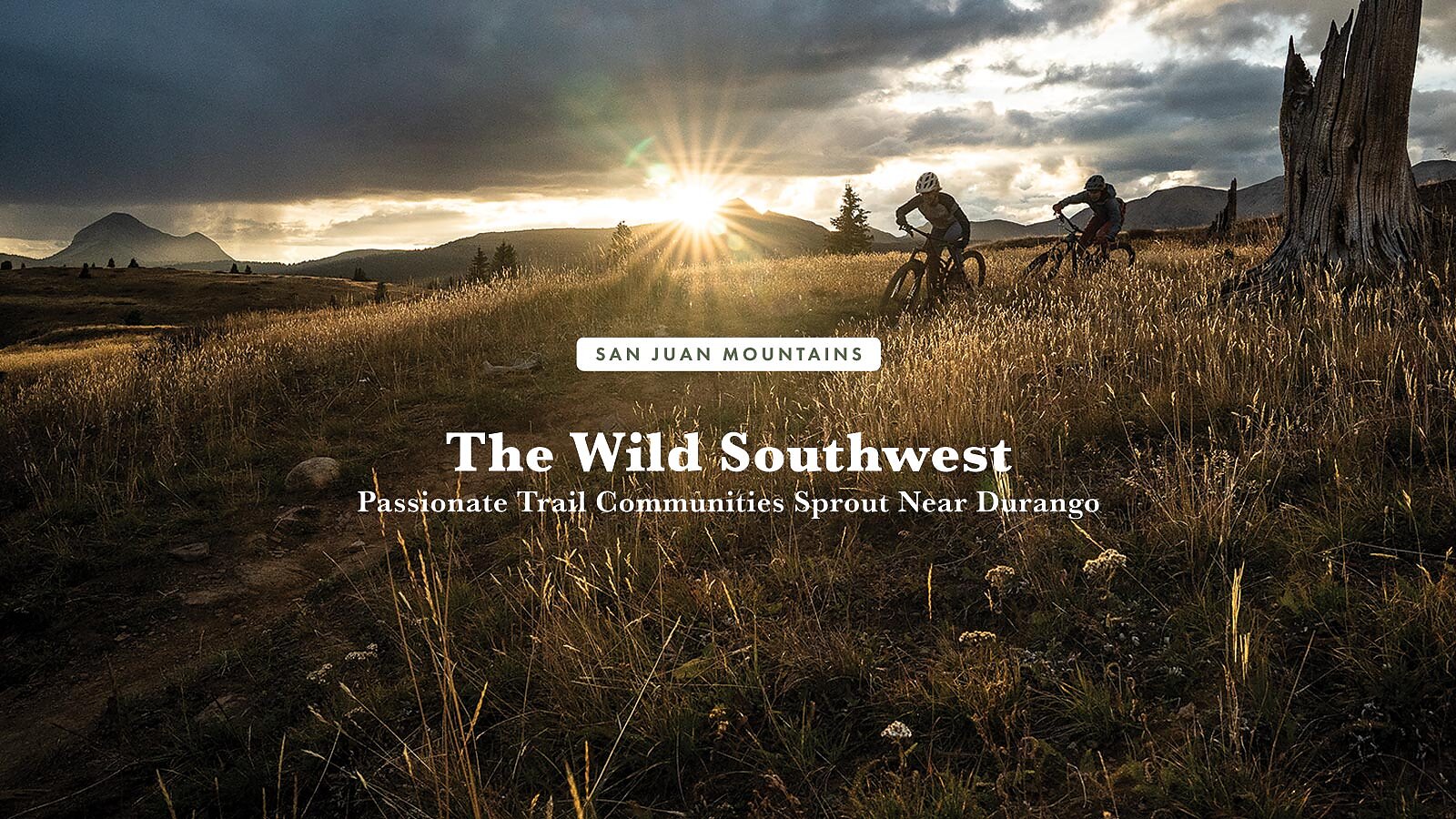 Cowboys often roam the streets of Durango, Colorado. Men with big mustaches and women in snug corset dresses wander the town's sidewalks among the locals and tourists.
They'll offer a tip of the hat and a "howdy" to passersby, hinting that wherever they came from was wild and lawless, and that they'd love for you, too, to step back from the modern world and into one in which simple pleasantries and quaint acknowledgments were still the norm.
These cowboys and cowgirls are mostly actors playing parts related to Durango's Wild West history for the amusement of visitors but, for locals, they give a nod to the settlement's rough and dusty roots. A town born from grit. A town born in the high country of southwestern Colorado.
Durango's trails reflect the region's rugged qualities. Most were built in vast open spaces with little oversight and reckless abandon—rowdy kids beating in paths or herds of horses wandering through sagebrush fields.
Words by Jennaye Derge & Photos by Anne Keller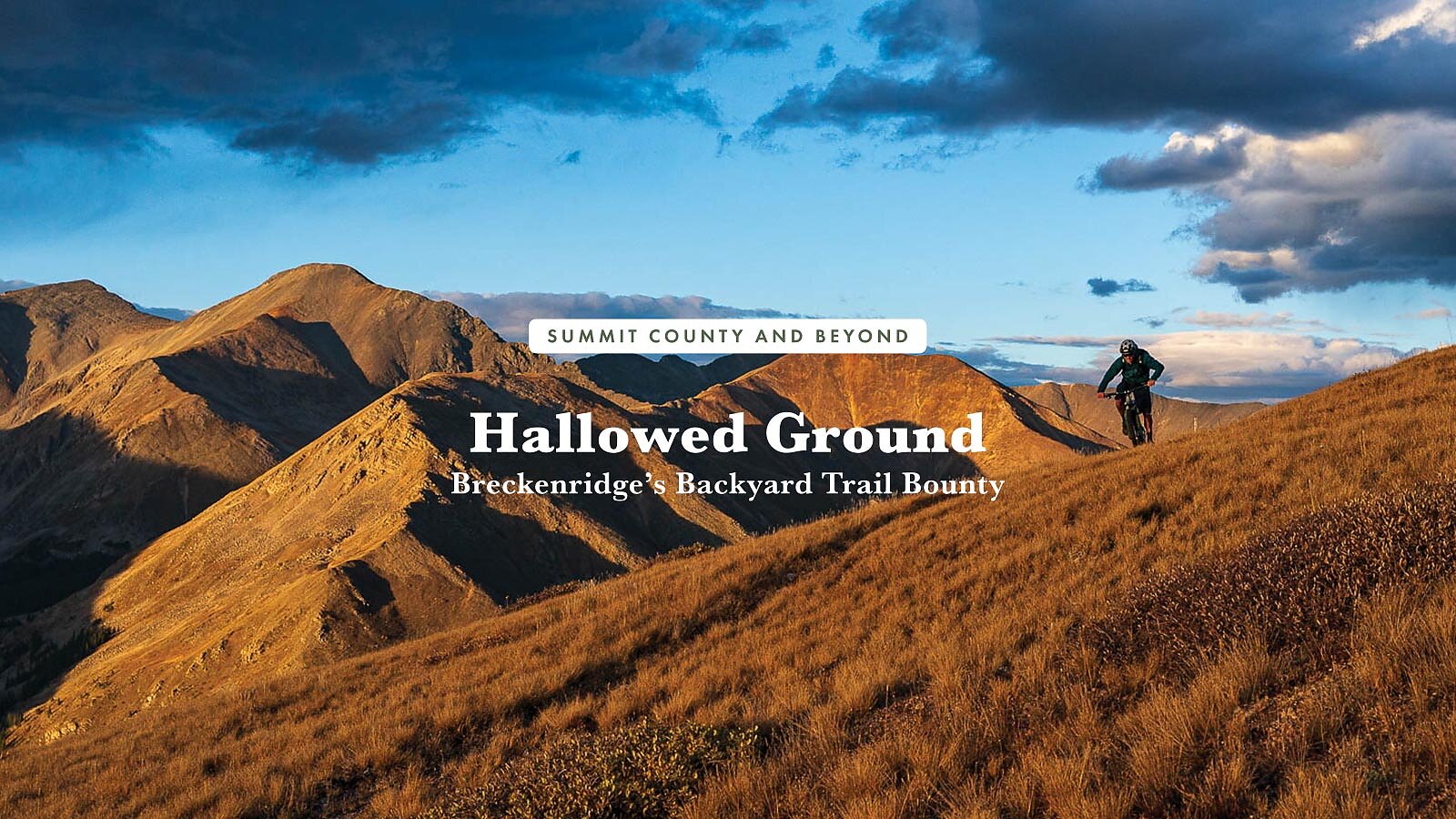 It's a Thursday morning in late September, and Nate Hills is eyeing the 69er—the biggest and most imposing launching pad at the Frisco dirt jumps. "Looks blasty today," he says with an espresso-fueled glint in his eye.
Hills, a 46-year-old "internet-famous Colorado mountain biker," as he describes himself, gets paid to make riding look fun. Having trails that make riding look fun is a necessity, hence the 26 years he's spent living in Summit County. Hills is best known for charging down natural roller coasters, but Frisco's dirt jumps are one of his sanctuaries when he's not traveling, which takes up half his year. In recent seasons the jumps, built and maintained by the Town of Frisco in the shadow of 12,805-foot-tall Peak 1, have become an unlikely draw in an area revered for its alpine bliss and forested flow. At the annual jump jam two weeks ago, more than 200 riders descended on Frisco, many of them having driven from as far away as California.
"I pretty much ride here every afternoon when I'm in town," says Hills, sporting a dark mustache and weathered knuckles and nursing a sprained thumb. "This is my social outlet. I wish I had this growing up."
Words by Devon O'Neil & Photos by Liam Doran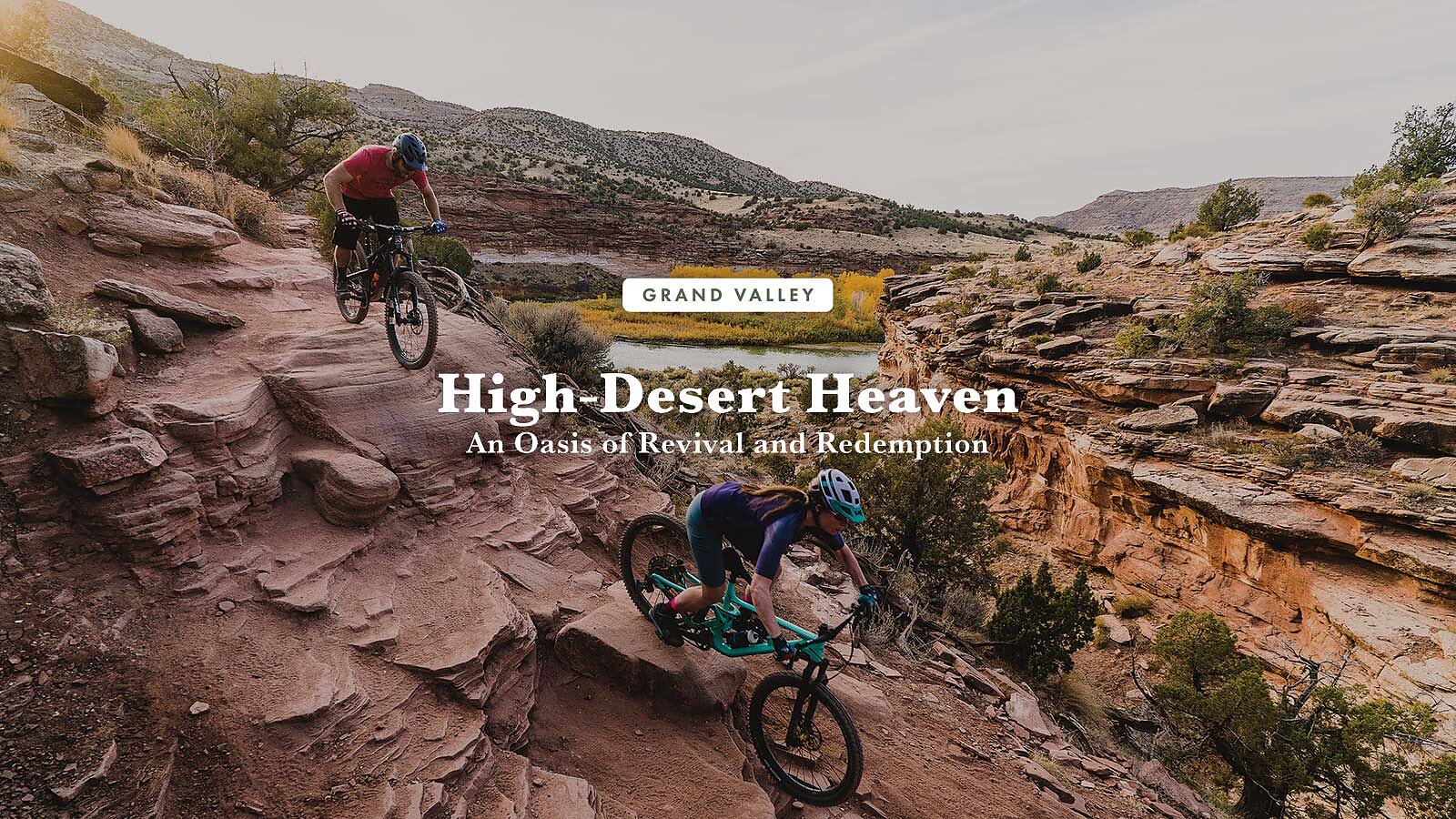 One of the world's most prolific deserts extends into western Colorado. This intense, mesmerizing landscape abuts the towering Rocky Mountains to the east and Utah's Great Basin to the west.
Known as the Colorado Plateau, this expanse covers roughly 130,000 square miles of the treasured Southwest. As with any moisture-deprived climate, this arid environment is full of extremes, from scorching summers to cold winters.
Unfathomable gorges and vibrant red rock buttes have been eroded throughout the plateau by the Colorado River, which commences in the Rockies and flows southwest 1,450 miles to Mexico, carving the Grand Canyon along the way. The Grand River, as the Colorado was formerly known, separated the Grand Mesa—the planet's largest flat-topped mountain—from the Book Cliffs, the world's longest continuous escarpment.
Stretching 215 miles from the town of Palisade, Colorado to Castle Gate, Utah, these sandstone-and-shale cliffs form a dramatic backdrop to some of Colorado's finest trail networks. Not far from the town of Fruita, ribbons of speedy singletrack along spiny ridgelines follow the fans of the Book Cliffs. Fluid laps along technical basalt and sandstone-tossed sections give energizing views of the sapphire Colorado River. The area is stacked for desert bike play. Yet even with the sport's burgeoning growth, these trail systems do well to disperse mountain bikers, preserving that mystical sentiment of uncultivated desert solitude. It's no wonder this is where the Centennial State's premier high-desert riding communities thrive: Fruita, Grand Junction, and Palisade, surrounded by 19th-century farmland and fruit orchards.
Words by Morgan Tilton & Photos by Devon Balet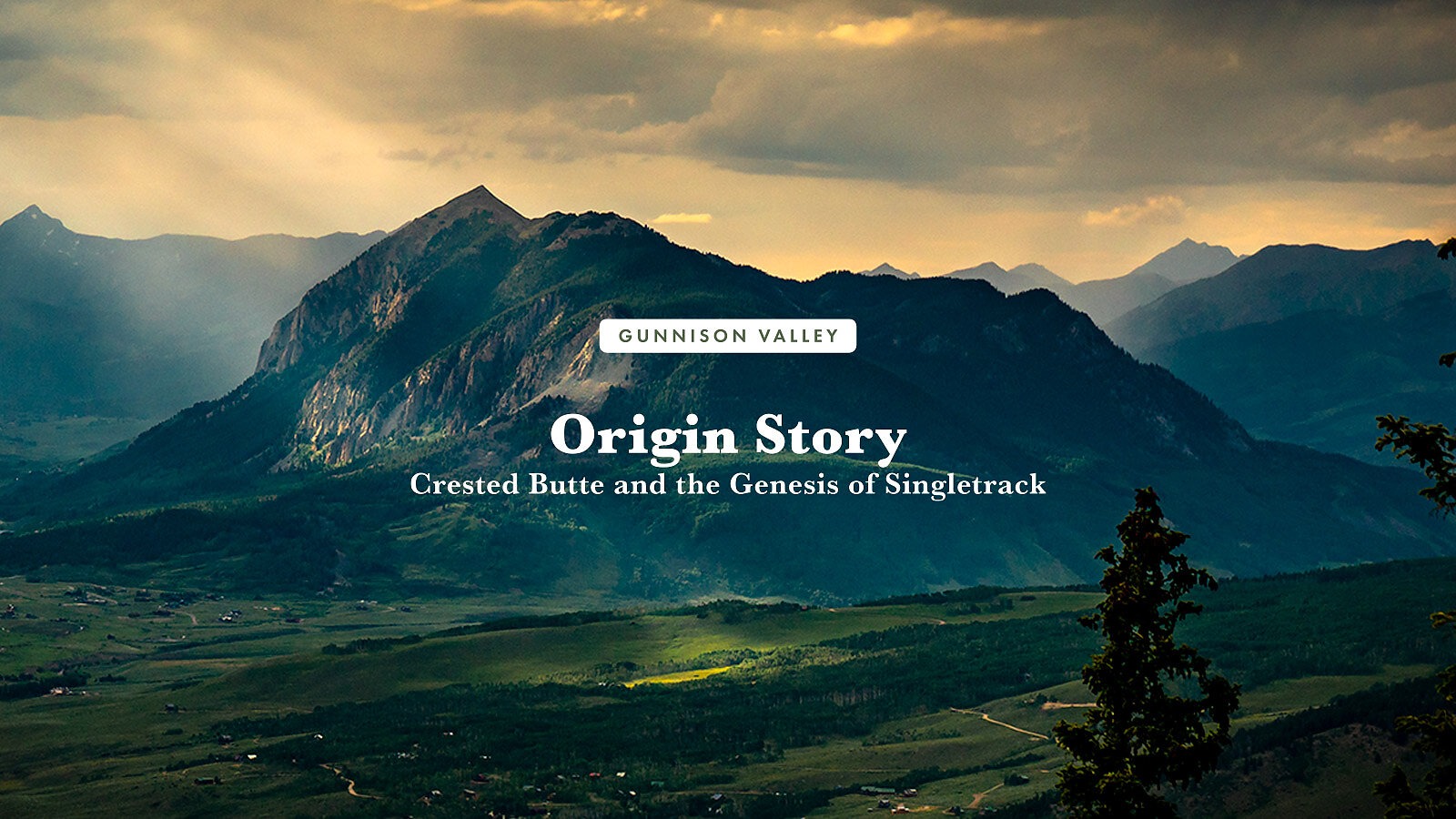 Arriving in Crested Butte, Colorado is breathtaking. Expansive wildflower- filled meadows and a handful of meandering rivers serve as a buffer between the town and the towering, rocky peaks of the high horizon line nearby.
As the sun sets over the plains of western Colorado, colossal mountains catch the last light of the day, turning their mineral-rich surfaces into fireworks of red and purple popping against the green and brown of the lower slopes. For five blocks, Elk Avenue serves as the town's main social and commercial hub—the nucleus of a tiny cluster of charming homes.
Crested Butte is famous for its access to world-class mountain bike trails and its laid-back community of dyed-in-the-wool adventure athletes. Like the chicken and the egg, it's impossible to know which came first. It's logical to make the argument that the people created the trails. And it's equally as rational to say that the trails have shaped the community. In reality, one couldn't exist without the other. Each year, this becomes more evident.
Today, it's easy to see how Crested Butte fostered the genesis of mountain biking; the terrain offers something for everyone. Hundreds of miles of singletrack wind out of town and stretch into nearly every part of the Coal Creek watershed. There are close, easy loops for those new to fat tires or those hammering out a lap after serving tourists coffee all day. There are lift-assisted downhill trails that snake down nearby Mount Crested Butte. It's easy to link trails into all-day rides, alpine epics, bike-to-peak-bagging adventures, and even multi-day bikepacking trips. The beauty of Crested Butte is that all of these can start at the coffee shop and end on the sunny banks of a vibrant watering hole.
Words by Leilani Bruntz & Photos by Jesse Levine