A Better Future Vernon Huffman and the Momentum of Marin County
Most sports have a tradition of honoring the hallowed ground of their birthplace.
For NASCAR, it's Daytona Beach, Florida; for skateboarding, it's Santa Monica, California; for mountain biking, it's undisputedly Marin County, California.
In the late '60s and early '70s, the riders of Marin County began taking their then-vintage bikes up Mt. Tamalpais and bombing the fire roads back down. A lot of them were road bikers and commuters with a need for speed and a sometimes reckless abandon. Soon, these pioneers began modifying their bikes to better suit their new-found needs; they adopted balloon-tire bikes, cantilever brakes and even knobby tires, piecing together the first-known iterations of bikes specifically made for downhill sending.
This was a time when legends were made. People like Gary Fisher, Joe Breeze, Charlie Kelly and Otis Guy (all Mountain Bike Hall of Famers) became the guys to beat at local races like the Repack (so named because the high speeds necessitated repacking the brakes with grease after the race). By the mid 1970s, word of the fledgling sport had spread throughout California and beyond, even as far as Colorado.
In the decades to come, mountain biking as a sport would spread across the globe, evolving into the popular and widespread movement it is today. The fate of Marin County, however, was much different than the rest of the world. If there's one place that is an outlier in the disparity between passionate bikers and land access, it's Marin—although most certainly not for lack of effort. No one knows this as well as Vernon Huffman, president of Access4Bikes Foundation. The local organization is the current chapter in the pursuit to bring Marin's mountain bike access to its full potential.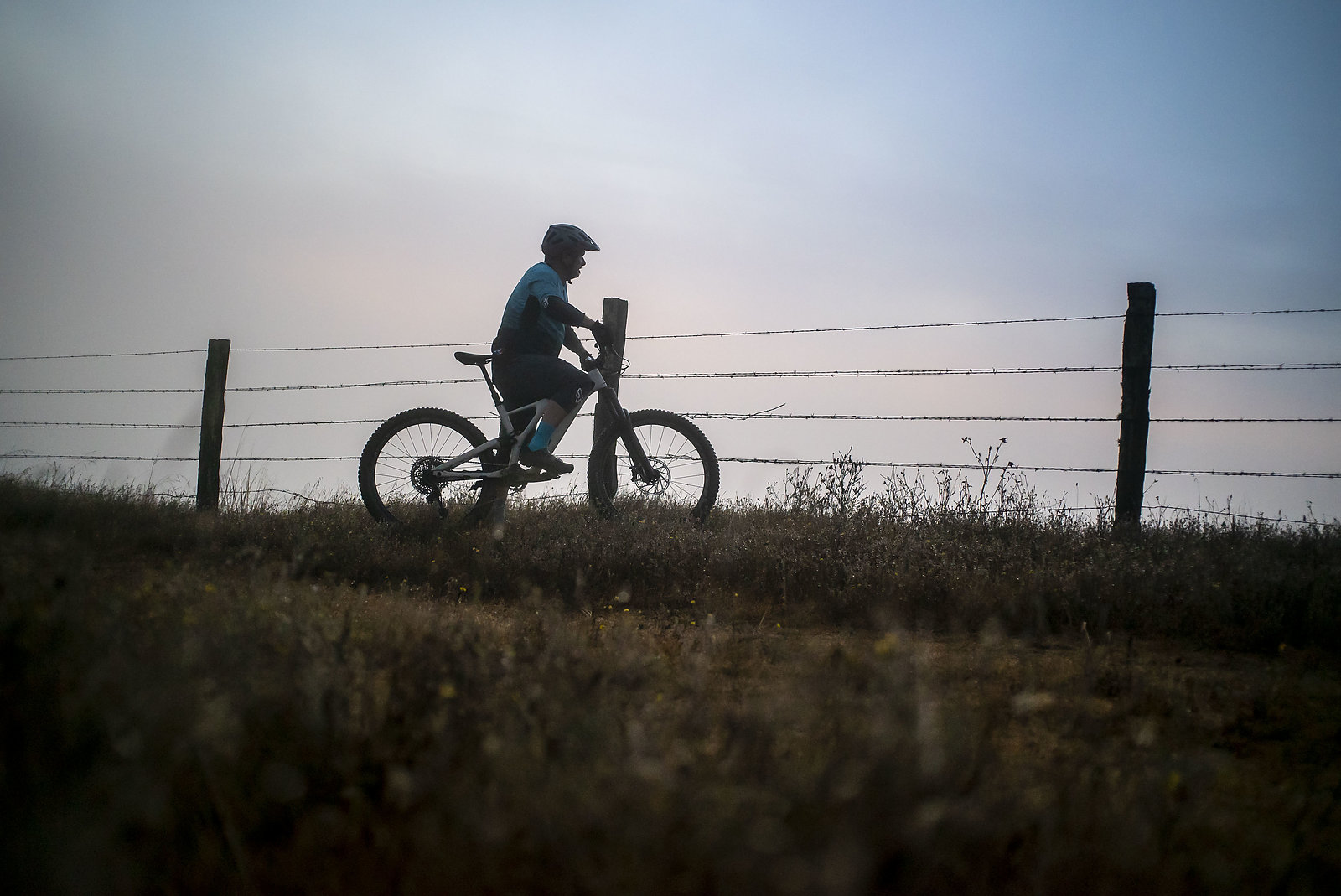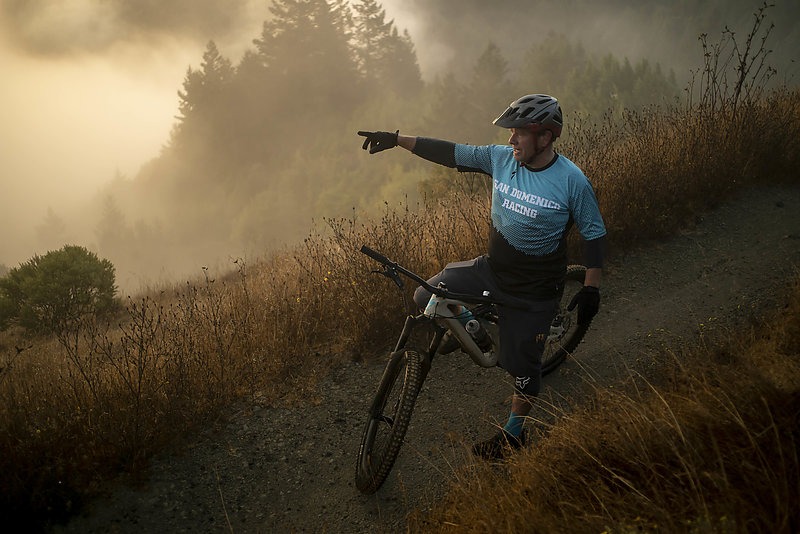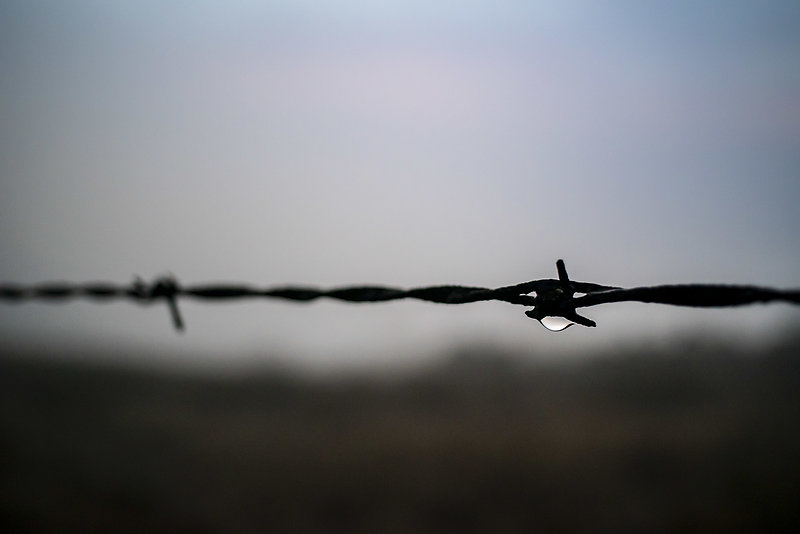 Back in the day, perhaps due to the admittedly wild nature of the sport and it's uncertain future, local land managers began to tighten the reigns on bicycle access while the sport was still in its formative years. The area's already limited singletrack was soon under dispute as it became a resource for multiple user groups. The local authorities had no idea what the sport would become in the ensuing years, and to appease the majority of recreationalists at the time they completely shut down the singletrack to mountain bikers.
"Some people have this view that mountain bikers are renegades or uninterested in the outdoor environment and that couldn't have been further from the truth back then," Breeze says. "We started a group called National Off Road Bike Association, not only to be a sanctioning body for the new fat tire fun we were having, but to be a trail access group and mountain bike advocacy group, really to save our trail access that we were seeing disappear right in front of us."
And it continued to disappear—for decades. The county has four main public land holders (National Park Service, California State Parks, Marin County Open Space and Marin Municipal Water District) making legal logistics an insufferable headache to navigate. On top of that, Marin has some of the strictest regulations and adamant opposition for mountain bike access compared to almost anywhere in the country. When Huffman moved to Marin in 1992, the county had maybe five miles of legal singletrack trails. So much for revering the local traditions.
"I used to ride Mount Tamalpais and I didn't know where else to go," Huffman says. "At some point, I desired different riding and different places and the trails were calling my name. It was apparent though, that there were these signs on every trail that said 'No Bikes.' I didn't understand it. After being a park ranger and having a degree in parks land management, I knew what impact was, I knew what protection of a park should look like."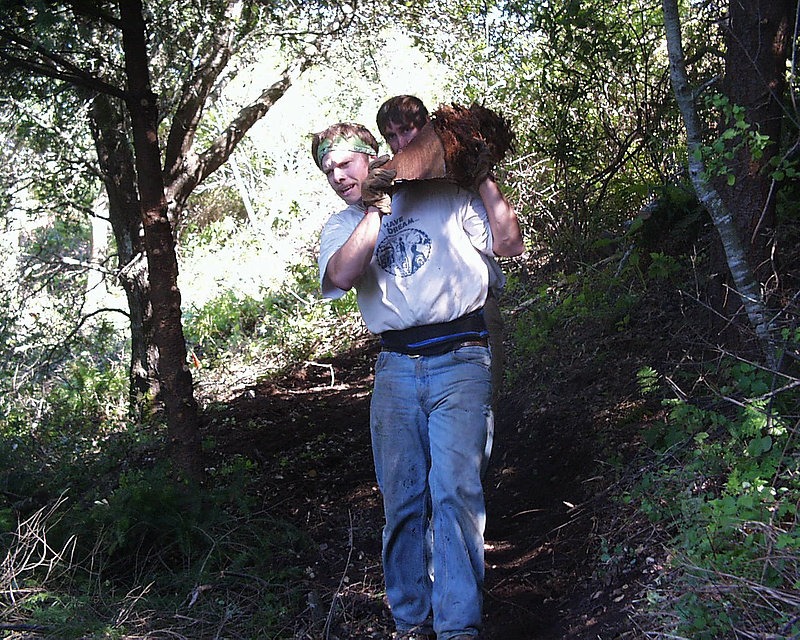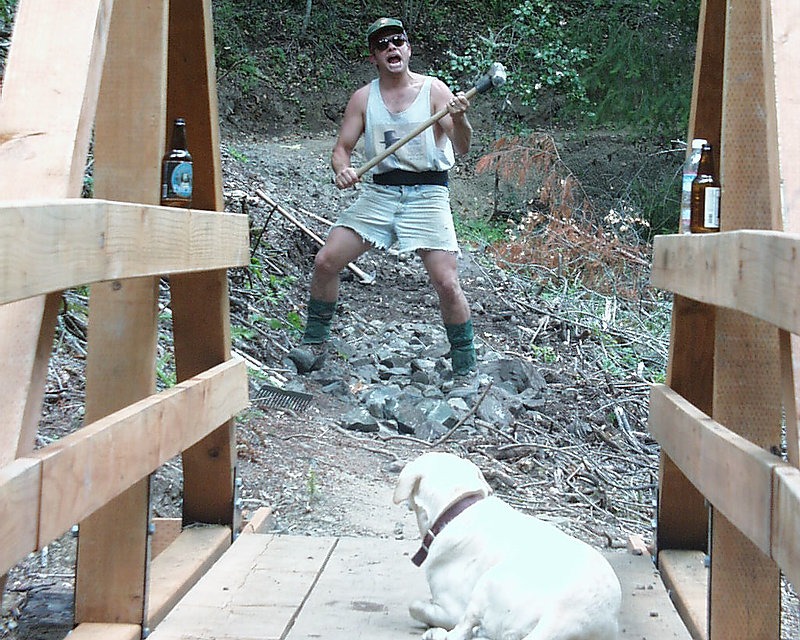 A lot of the conflict that mountain bikers were running into—and have been since—came down to that established mentality of conservation in the area. California has long been a hotbed for land preservation and with a current population of 39.5 million people (who want to both enjoy and protect the outdoors) there's no wonder why it's such a contentious issue for everyone involved.
The Sierra Club was founded in Marin County and 2019 will be the Marin Conservation League's 85th year in existence. But the opposition and reasoning goes beyond what John Muir (someone who was as much about experiencing our natural wonders as he was protecting them) could have ever dreamed up.
In 1991, the county was considering increasing the penalty for violating trail regulations from an infraction (a ticket and a fine) to a misdemeanor, which goes on record. In order to fight this absurd movement, the mountain bikers of Marin County banned together and formed Access4Bikes. It wasn't the first bike advocacy group in the region (the Bicycle Trails Council of Marin was formed in the mid '80s) but they wanted to do things a little differently. Yes, their goal was to create a unanimous voice among off-road cyclists, but also to get involved in the politics of local land management. Since everything was so political in Marin, it only made sense that this was their best approach to getting things done.
Huffman has been involved with Access4Bikes since its inception, but in 2017 he accepted the position of president for the Access4Bikes Foundation, a newly formed branch of the organization that would focus solely on access and advocacy as a nonprofit. While Access4Bikes continues to lobby in local politics, Huffman and the Foundation are on the ground, putting in time on the trails, meeting local bikers and understanding user's views and opinions on the current policies.
"Back when these policies were established, we were less than one percent of the user group," Huffman says. "Now our land agencies, they've done trail-side statistics and surveys, and they have now quantified us at about 40 percent of the user group."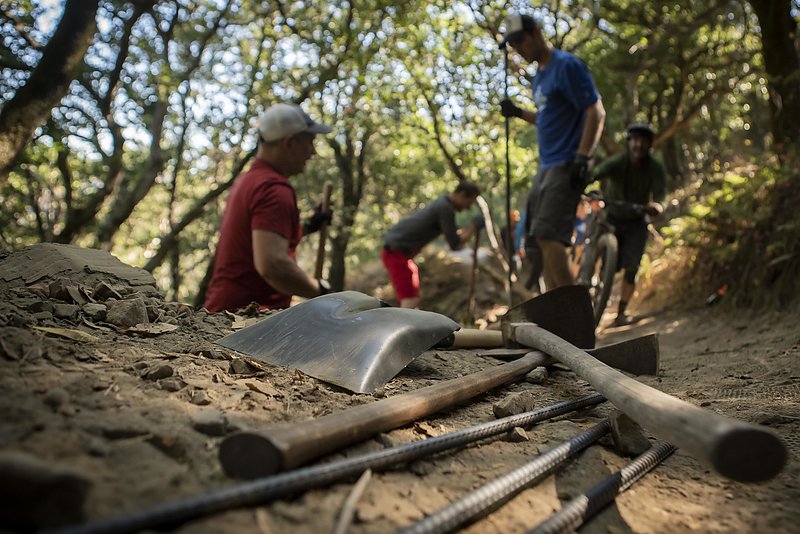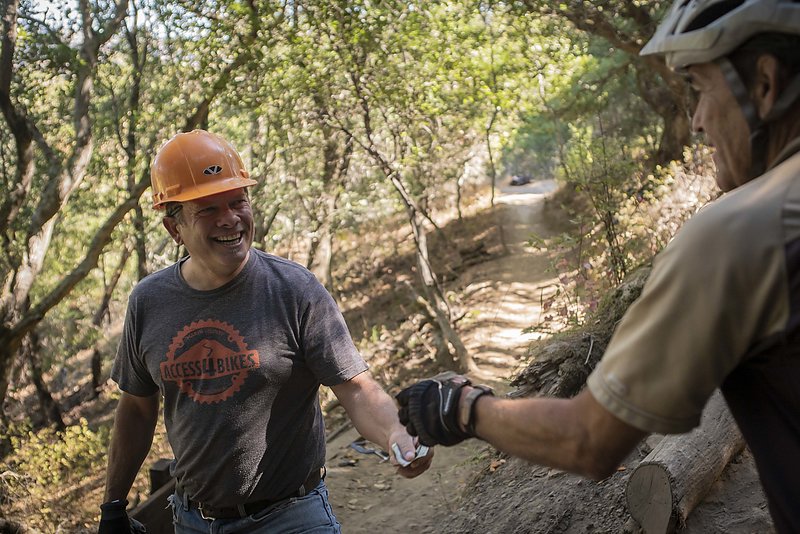 While Huffman's position is strictly volunteer (he has a full-time job working as a nurseries manager for Dominican University of California) he's never not preoccupied with local affairs and devoting time to weekend trail days or developing trail proposals. It's nearly impossible for him to not run into someone who knows him on the trail (and definitely impossible at Gestalt Haus or Split Rock Tap and Wheel, both popular après stops for bikers) and he's continually reminding fellow bikers that their voice is needed. He's the kind of guy that ends up getting a $40 donation from passing bikers on a trail day (it's not exactly a regular occurrence, but still…).
But for as much momentum as the mountain bikers of Marin carry, the opposition somehow does too. Huffman is always sparring with other local organizations like the FootPeople, a group that advocates for preservation and minimal impact (and usually in opposition to bikes), The Marin Conservation League and the Marin Audubon Society, a wildlife conservation agency. Changing peoples' minds is never easy, but Huffman's approach has been using steadfast statistics and evidence of the changing times. 
"It's a cultural difference. They see things through their experience, their eyes, and they don't agree that mountain bikes should have equal access because they just don't understand the culture. They're fighting hard."—Vernon Huffman
"It's a cultural difference," Huffman says. "They see things through their experience, their eyes, and they don't agree that mountain bikes should have equal access because they just don't understand the culture. They're fighting hard. They've pretty much drawn a line in the sand to oppose any additional access for mountain biking, and I think they're going to take it to the grave."
The fight seems like a slow-motion battle of wills, always happening in the background. But Marin's mountain bikers—and even more importantly, Huffman—continue to roll with the punches while enjoying what they do have and creating a plan of action for what they want. And people are noticing. Three years ago, Huffman was connected with Fanie Kok who runs Soil Searching, a global trail advocacy program that works to help increase mountain bike access and infrastructure.
"I went to the birth place of mountain biking and it was the complete opposite experience [of what I expected]," Kok says. "That was one of my lightbulb moments, sitting with Vernon at his dinner table and him explaining to me what they have to go through as advocates to put trails on the ground. I just had no idea the extent of what these people have to go through for us to ride bikes."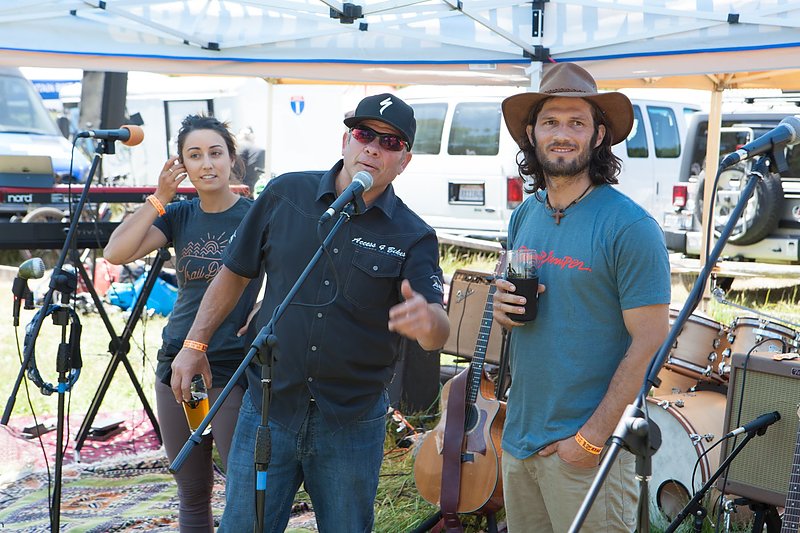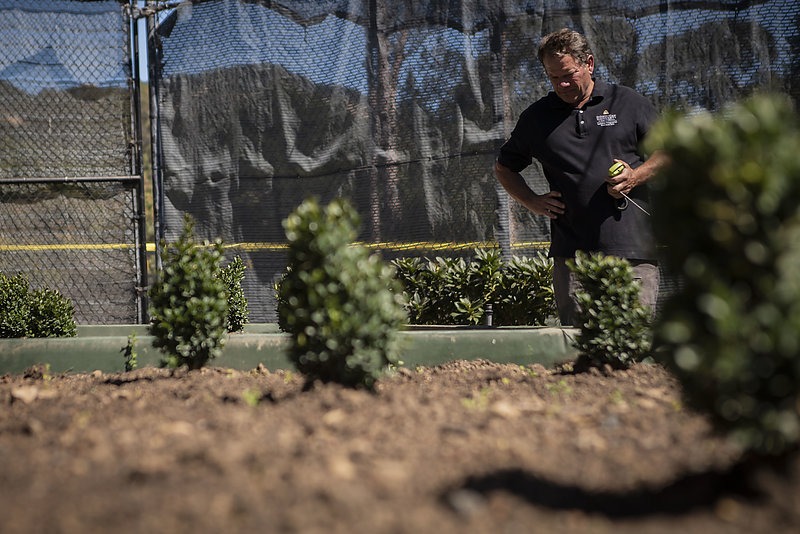 Despite those extents and the resistance (and in some cases, lawsuits that derail proposed plans for years), Huffman has made progress with land managers. Back in 2014, Access4Bike helped to create a new Road and Trail Management Plan for the Marin County Parks and Marin County Open Space that increased trail access for mountain bikers. Under Huffman's direction, the Access4Bikes Foundation has adopted communal multi-use trails providing necessary upkeep for all users, hosted numerous work days on Marin trails and puts on the Ales and Trails Festival, an annual celebration of Marin County's mountain biking—and beers, of course.
One of Huffman's most innovative strategies, however, is outside of Access4Bikes and an auspicious tactic to ensure Marin has no shortage of passionate advocates in its future—because they are the future. Every single one of Marin County's high schools has a mountain bike club, an unprecedented statistic that dutifully represents Marin's standing as the birthplace of mountain biking, rather than its current condition.
Both Huffman and his wife have coached at San Domenico School for seven years, instilling the next generation with skill and technique, yes, but also with accountability and the tools to advocate for what they believe in. Access4Bikes even awards scholarships for young riders to attend trail stewardship camps. Through these efforts, Huffman's legacy is ingrained as much in the trails of Marin County as it is the next generation, which is rapidly gaining momentum with no signs of tapping the brakes.
"I'm representing not just my user group as I know it or as the people I ride with," Huffman says. "I'm representing the youth and I'm trying to give them a better future for mountain bike access."