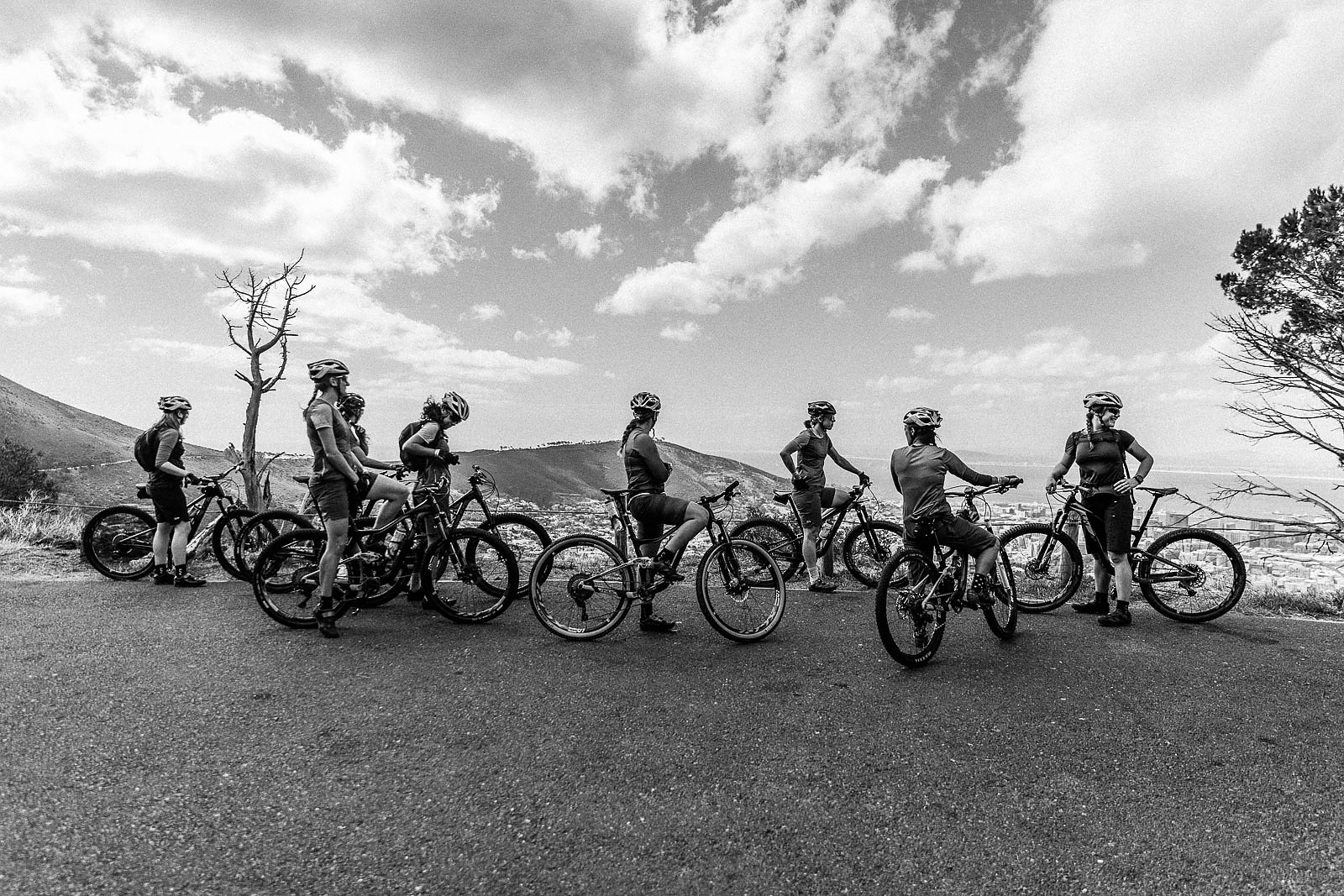 Beyond All Limits Six Amateur Racers Take on the 2018 Absa Cape Epic
It's easy to make excuses for something we think we can't do.
Finding conflicting obligations or deciding this isn't the right time offers a quick out. But in reality, we're losing out, depriving ourselves of an opportunity that will only push us to better ourselves.
When Liv Cycling came up with the idea of the Trail Squad, their goal was to show women all over the world that they could indeed do something they thought impossible. To do this, they held a contest, asking amateur mountain bikers to submit a video for a chance to be a part of the Trail Squad and take on a full-flung stage race. And to do this in spectacular fashion, of course they chose one of the hardest stage races on the planet: The Absa Cape Epic in South Africa.
However, the winning ladies only found this detail out after they had been selected to be a part of the Trail Squad. This left them with a choice: find an excuse for something they weren't sure if they could do, or accept the challenge and every hard-earned lesson that would come with it. They all said "Yes."
What came next was months of training with coaches and continually working with Liv professional racers Serena Bishop Gordon and Kaysee Armstrong to prepare in every way possible. When the time came to race, there was no doubt they had each done everything within their ability to ready themselves for the eight-day stage race. All that was left to do was for each one to show themselves what they were capable of.
With the 2018 Cape Epic far behind them, all the women of the Trail Squad are back to their day jobs, friends and families. The race they trained so long for came and went in a week, but the experience is something they'll have forever. These are the lessons they learned, and all the reasons say "Yes" to something we're not sure we're capable of.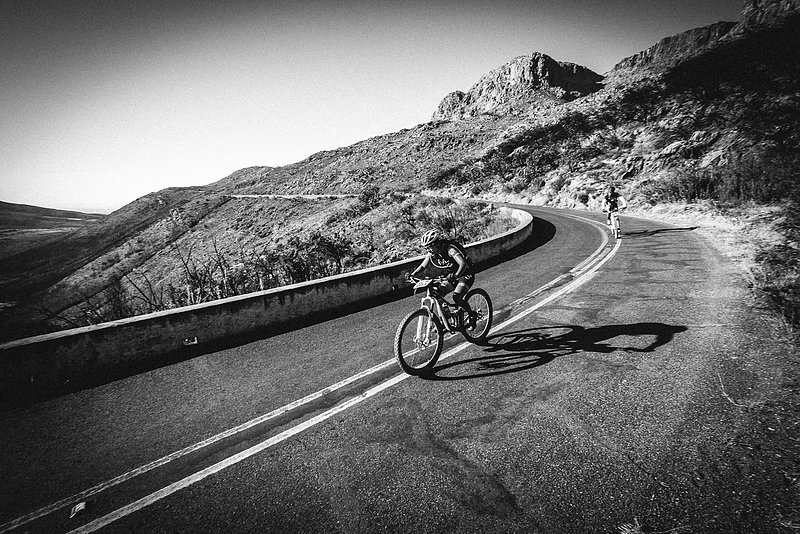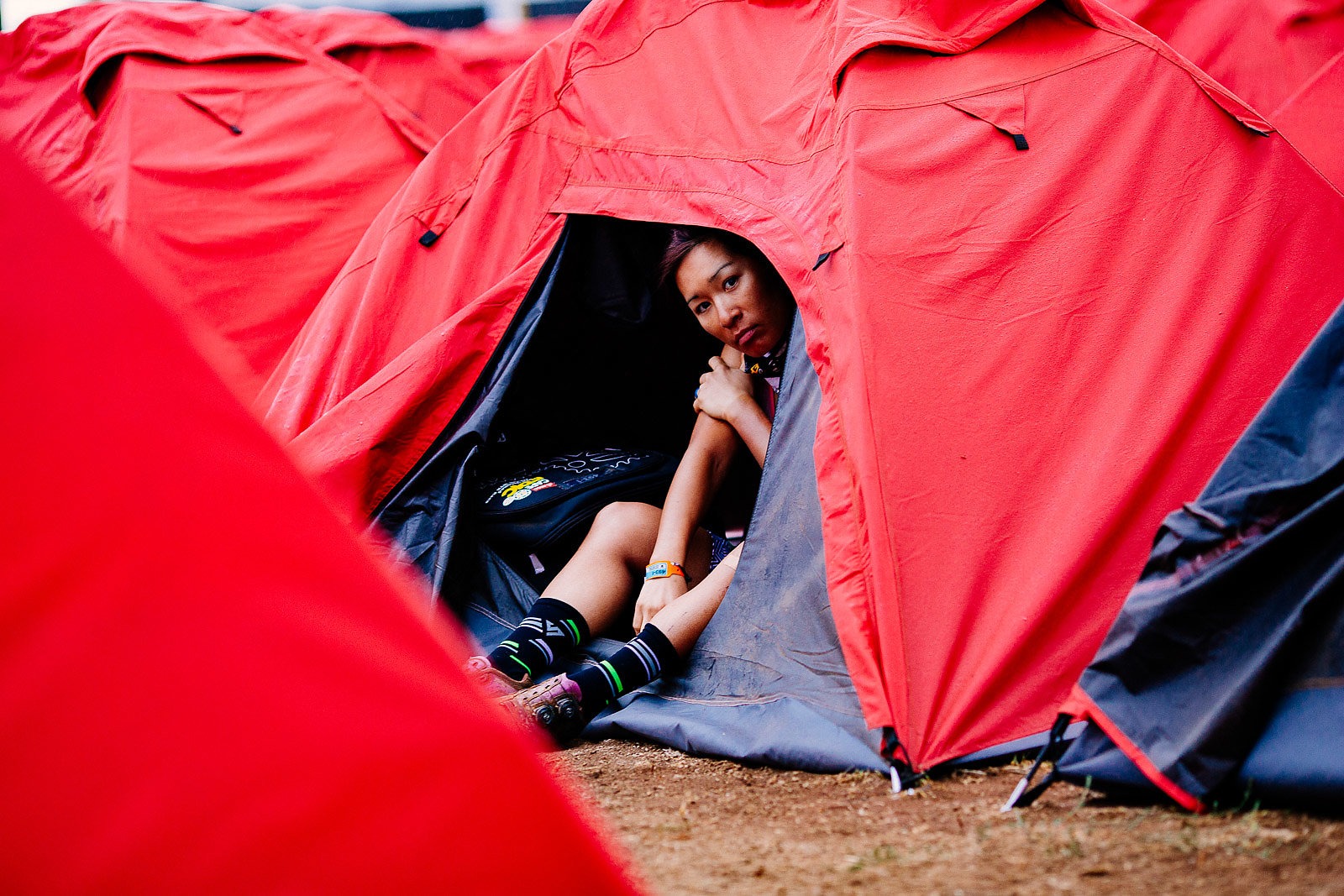 Lisa Land – U.S.A
This journey changed me as a human in so many ways, not just in athleticism but also on a personal level. I have learned that I am a stronger human than I ever imagined. Being around tough minded women is an inspiration—they are force to be reckoned with. Pushing past a barrier that you have set for yourself is one of the most liberating experiences.
I was so amazed by and proud of everyone on the Trail Squad team. We all fought our own battles during the Cape Epic and there was no easy days. We didn't all get to cross the Cape Epic finish line. However, while crossing that finish line indicated the end of the Cape Epic race, it was not the end of the journey for the Trail Squad. What made the Trail Squad adventure such an epic journey was the in between moments, before and after race. We had the opportunity to meet individuals from all over the world, to be inspiration for people who followed along on social media—and to be inspired by them—and form lasting friendships through a shared experience.
There was a moment after the Queens stage, on a day that my teammate Kate and I had been struggling more than usual. She had been sick and I was so happy to help pull her as she had done for me the last few days, but we both finished mentally exhausted. I remember at the finish I just felt so drained, mostly mentally, and Serena came over and gave me the biggest hug. With tears in her eyes she told me she was proud of us. "You girls are amazing. I respect and admire you all so much," she said.  I just remember thinking to myself, here we are in Africa and this bad ass professional racer, who had been waiting on our worn out asses, is telling me I Inspire her. It was experiences like these that shaped our friendships and formed our sisterhood. I didn't leave South Africa thinking, "Wow, those were cool girls and I hope they do well in life." Instead, I left South Africa crying, giving three hugs to all these women that meant so much more to me. In eight days and 400 miles we had become a family.
It was an adventure of a lifetime to be a part of such an wild journey. I would never have had the faith in myself to do, but with the support, empowerment and the opportunity through Liv and the Trail Squad, I was able to cross the finish line of the Cape Epic. I just hope our story inspires and enables others, because happiness comes through creating memories that fill our heart and soul.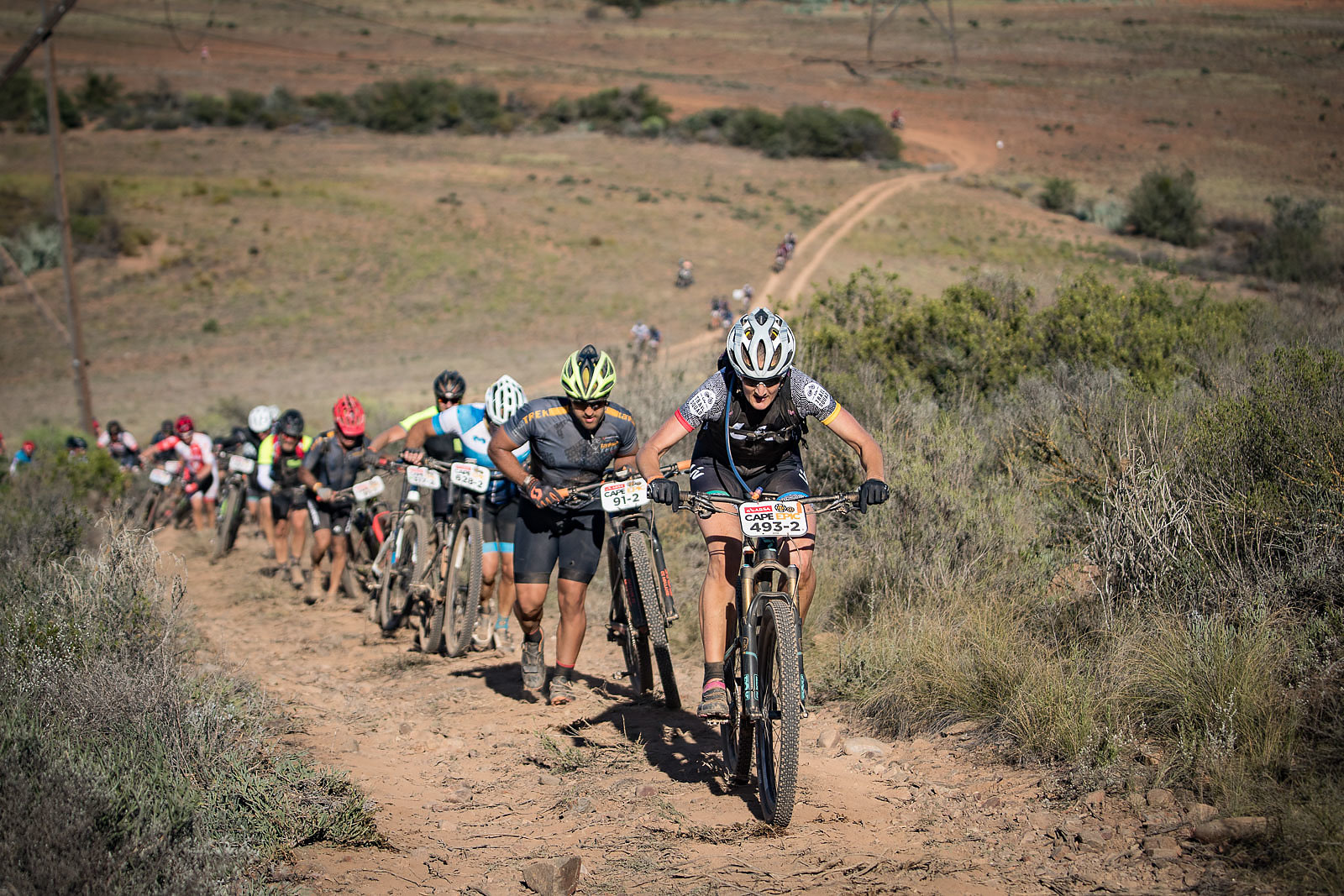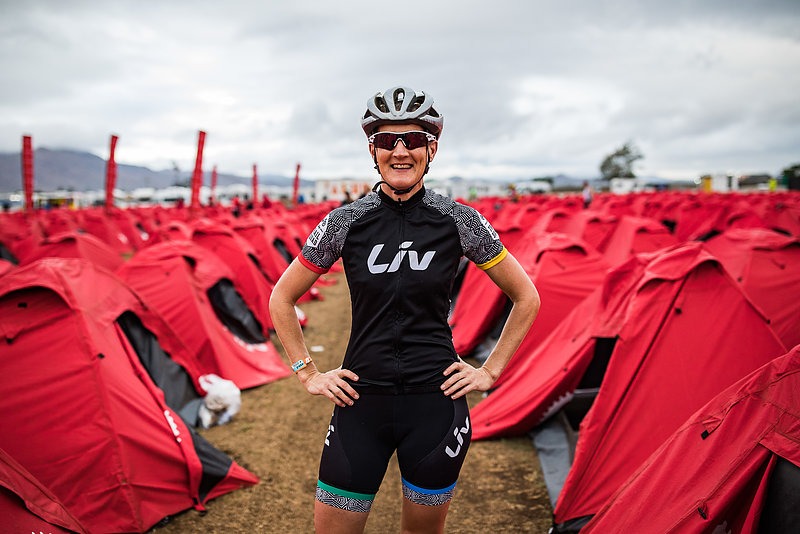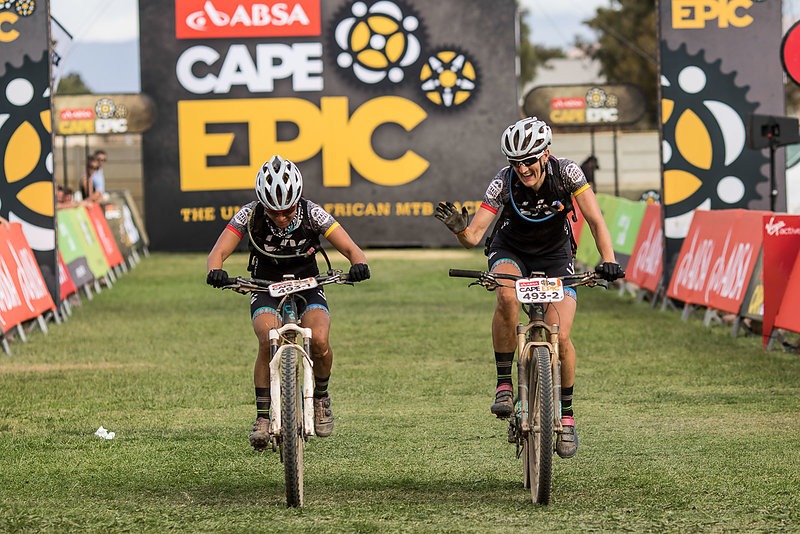 Kate Ross – Australia
Finding out that I had been selected by Liv Cycling for the Trail Squad was incredible. Finding out they were sending us to the Cape Epic was absolutely petrifying! I didn't consider myself a "real" mountain biker, and I certainly didn't believe I was capable of completing the "Tour de France of the MTB world." At the initial offer, my mind buzzed with all the problems training for the Cape Epic would pose for my family, but I said "Yes" regardless and never regretted for a second.
For me the lead up to Cape Epic was just as big an adventure as the race itself. This included completing my first 100k race, my first stage race and my first solo holiday since having children. My weekly club racing also brought the joy of watching my children's confidence grow racing in the Dirt Squirts events. I watched my to-be teammate Lisa log some impressive miles in Strava and got to know her better through our internet "dating" sessions. I had a self-prescribed Cape Epic training camp in the Victorian Alps. One of my long-time best mates and I won the female pairs category of a 24-hour MTB race. The less adventurous training included way too many early morning training sessions in the garage. When it was eventually time to toe the start line in South Africa, despite being a total basket case of emotions, I knew that Lisa and I could finish the Cape Epic.
The race itself was brutal. Long, long days in the saddle. Oppressive heat. Tough climbs (although I did love the climbing). Illness struck both Lisa and I. So for me the real joy in this race came not so much from the riding but from the relationships that grew during the race, especially the bond Lisa and I formed. We had unforgettable moments at dinner time with the rest of the Squad, reminiscing and laughing about the best and the worst parts of the day's stage. Even the smallest moments—someone inviting you to sit on their wheel when you were struggling badly—meant so much.
The ultimate gift I have taken from my Cape Epic experience is that I no longer look at races—or life challenges—through a lens of what I think I can, or more importantly, think I can't do. Instead I ask, "Do I want to do this?" And if the answer is yes, I now know that my little family and I can achieve whatever goal we decide to go after.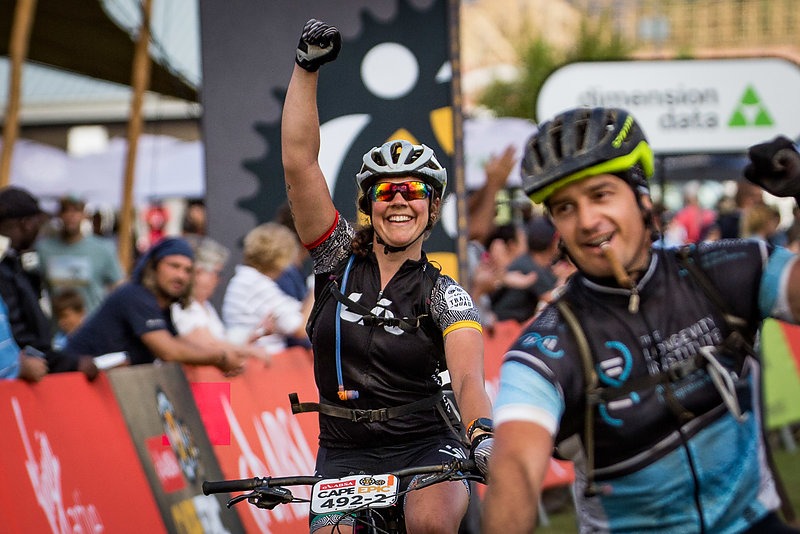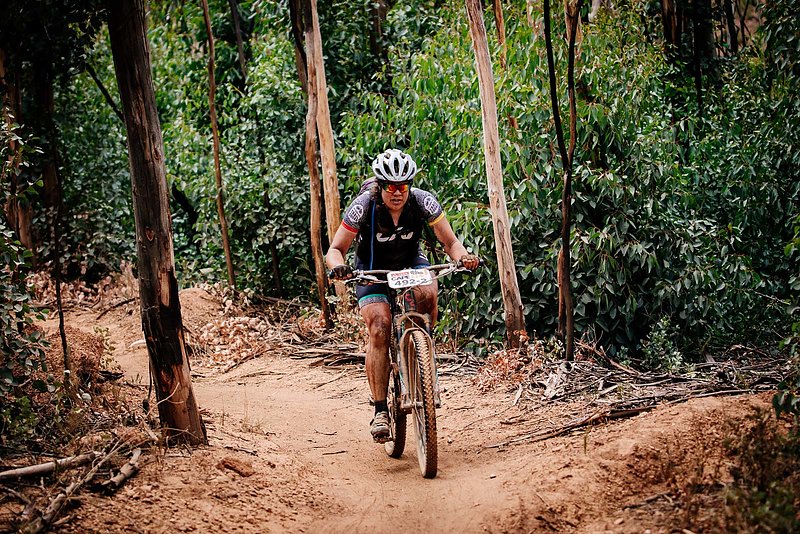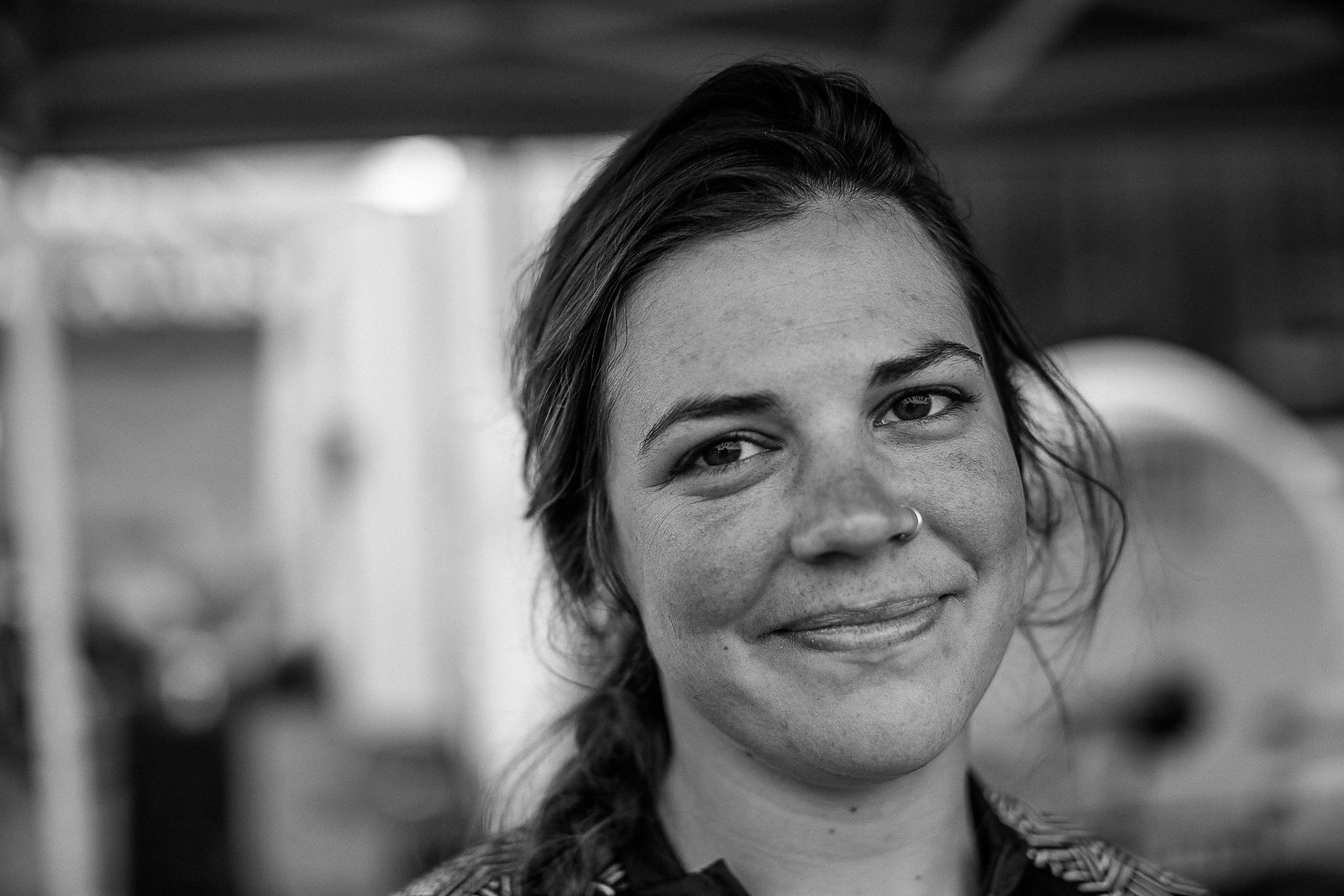 Madeleine Gérard – France
I still remember the day in July when I came back from a hike, checked my email and read the subject line: "Congratulations Madeleine." I had been chosen to be a member of the Trail Squad. At the same time I also discovered we would be racing the Cape Epic. I was so excited. Tears of joy came as I phoned my family to tell them this great news. Then, after being overjoyed, I started to worry. This race seemed to be so demanding, and I was a road cyclist, not a mountain biker.
Cycling long distances was not my main concern. My first worry was simply riding a mountain bike. I started riding in a local club to work on my technical skills, and I remember being so scared by going down hills. I had six months to get used to it, but that felt nowhere near enough for me. Even when I arrived in South Africa, I was still not really confident about my skills.
Throughout the Prologue, I quickly realized that my partner Olivia and I had really different riding styles. She was confident and inspiring on the downhills, while I was more keen on going uphill. We had to adapt to each other and I was really impressed by Olivia's determination, especially when she was suffering from the heat, which is something she had never really faced in the UK. After the first stage I knew I was capable of finishing the race and I really wanted to cross the finish line in Val de Vie. I managed to keep this goal in mind, getting more and more confident on my bike each day. I also received a lot of messages from my family, friends, people from my club, and colleagues, support that kept me motivated throughout the ups and downs.
The day I did finish though, it was unfortunately on my own. Olivia became sick early on and dropped out of the race after Stage four, but her support never wavered. She was cheering from the sideline every stage after.
What I can remember about this experience is that I cried a lot: tears of exhaustion, joy and relief. It really was a mix of many emotions. My body was so sore but my mind was strong. I know I can be a bit obstinate, but it really helped me for the Cape Epic.
I will never forget the amazing ladies of the Trail Squad, they have a special place in my heart. We learned a lot form each other in South Africa, and the encouragement we gave each other made our team as strong as it could possibly be. We arrived as strangers but finished as sisters.
Before the Cape Epic, I was not very self-confident and I had some problems in my personal life. Thanks to the Trail Squad, I learned to love myself a bit more and to get rid of bad things in my life. After the race, I got a job in the cycling industry and moved to a new area. Now I'm just discovering new places, feeling happy on my bike and living the dream.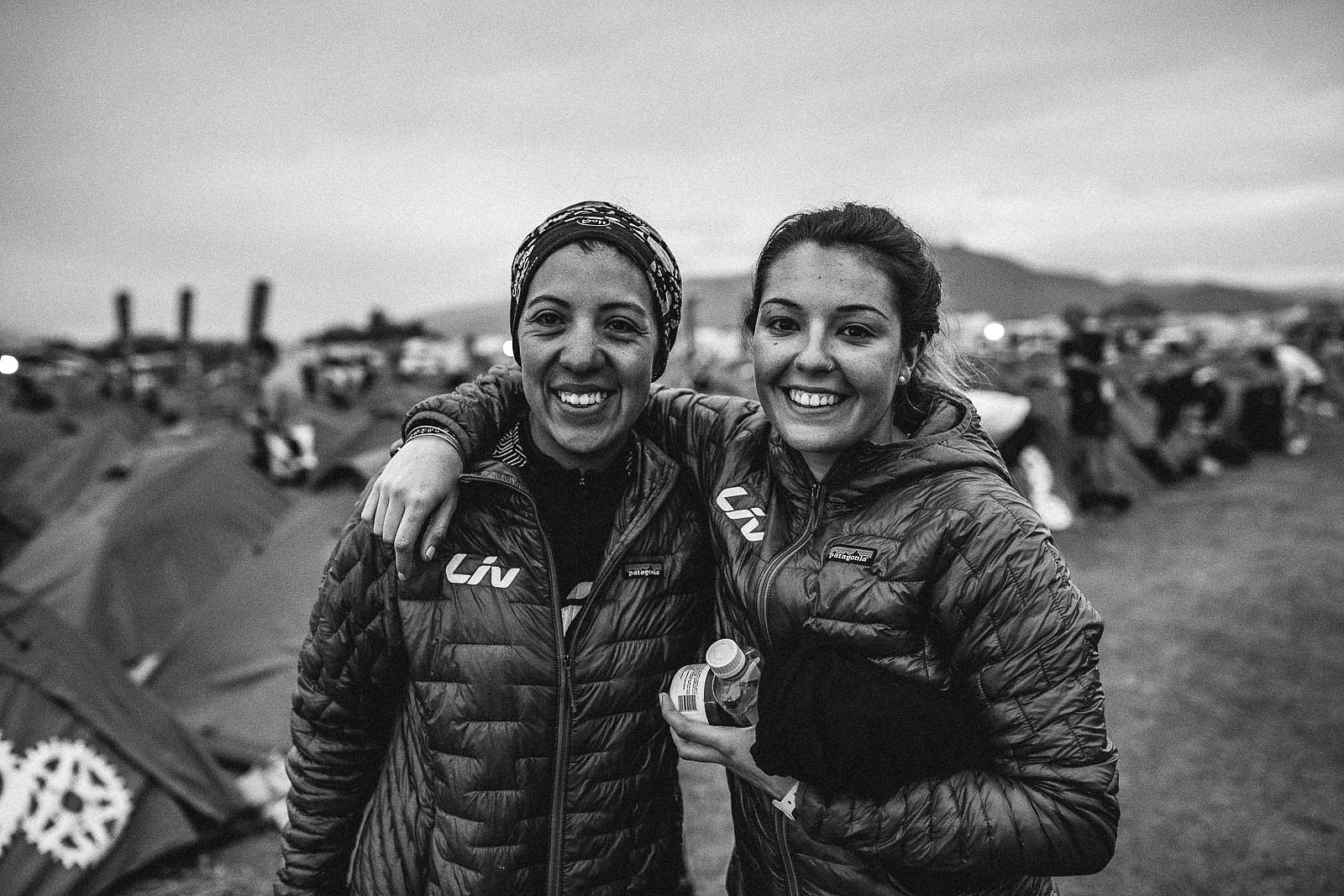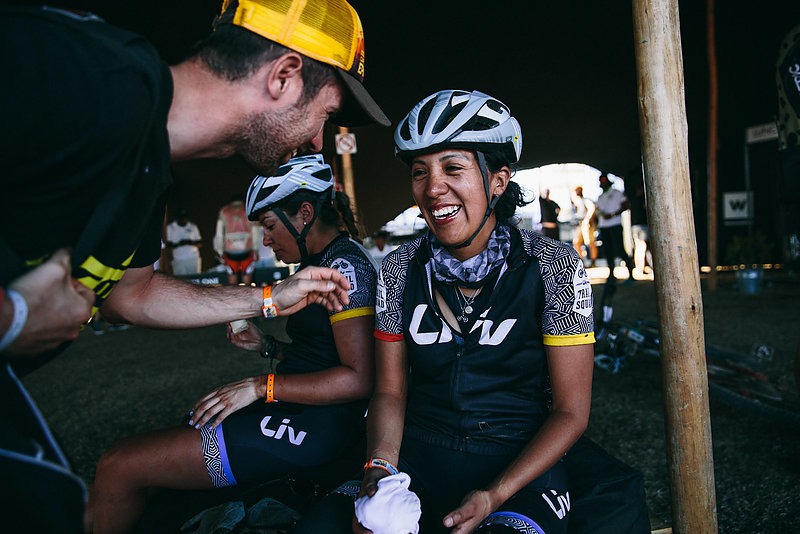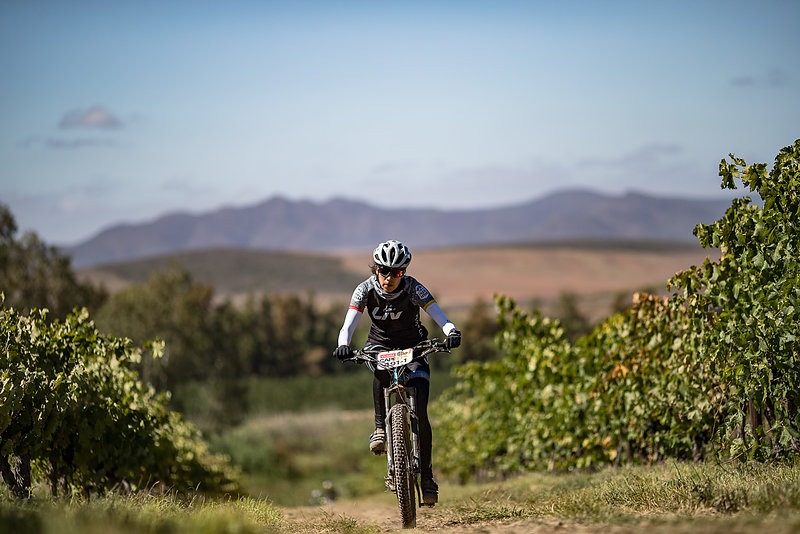 Sandra Reyes – Mexico
Bikes have been a way of life for me for more than ten years. I bike to work almost every day, and on the weekends I go somewhere to ride, either roads or mountains.
But the hardest days I've ever experiences on a bicycle were during the Cape Epic, which left me with a great life experience and made me forever stronger and more humble. The race taught me that after a fall, however painful it may be, I must get up and continue to seek to be better.
Throughout the Cape Epic, I not only witnessed beautiful landscapes, I also met wonderful people who took care of me and gave me encouragement when I could not anymore. I am deeply grateful to have had the opportunity to experience this great adventure.
I think the most important lessons I learned were that teamwork is essential for a stage race like the Cape Epic. The race is so hard that the support of your teammate and the people around you is continually key.
Although it is a competition and everyone rides to win, there is also a great camaraderie. Throughout the entire event, you're surrounded with people who share the same passion as you and a wonderful community is formed. If something happens to you during the race, there is always someone who asks you if everything is going OK, and if it is within their means to help, they don't hesitate to do so.
After the race I took some time to rest off the bike for a few weeks. I returned home very physically and emotionally worn out, but also full of gratitude, for both the experience and the women I experienced it with. These incredible ladies have a special place in my heart.
Overall, I think the biggest lesson the race left me is that when things get difficult, we have to continue. My experience and the lessons learned reminds me of a quote by the German philosopher, Friedrich Nietzsche: "How could you be reborn without being reduced to ashes first?"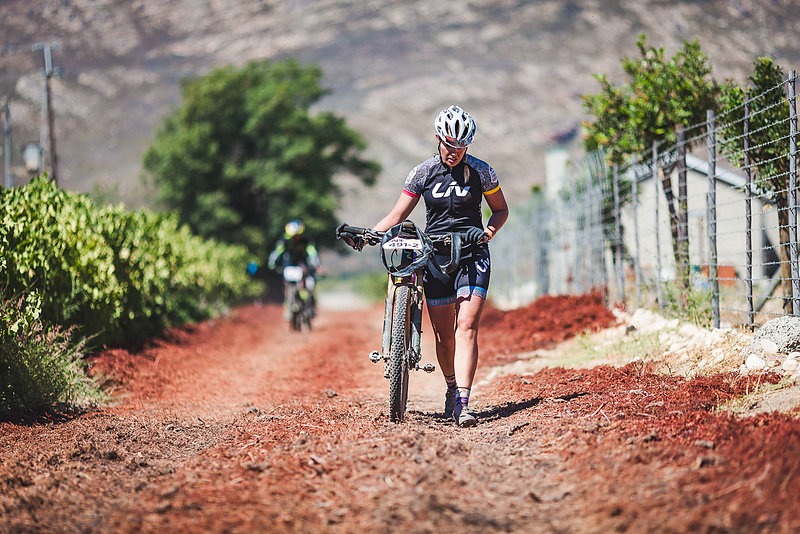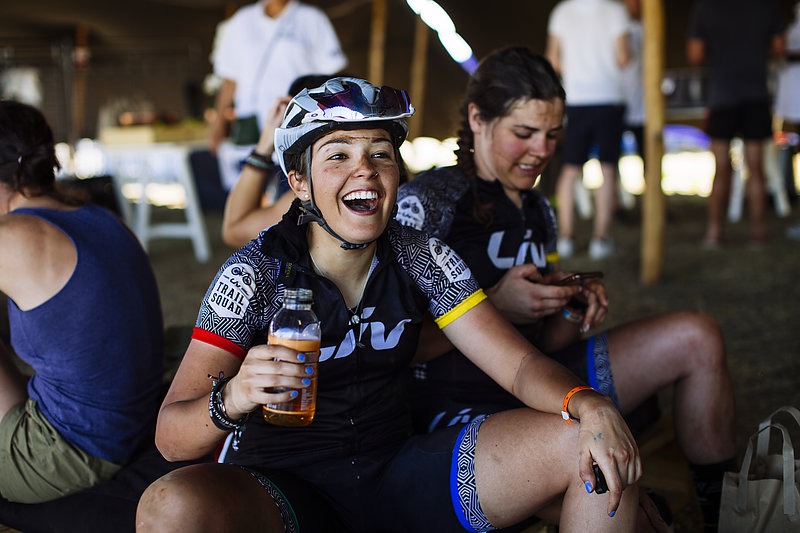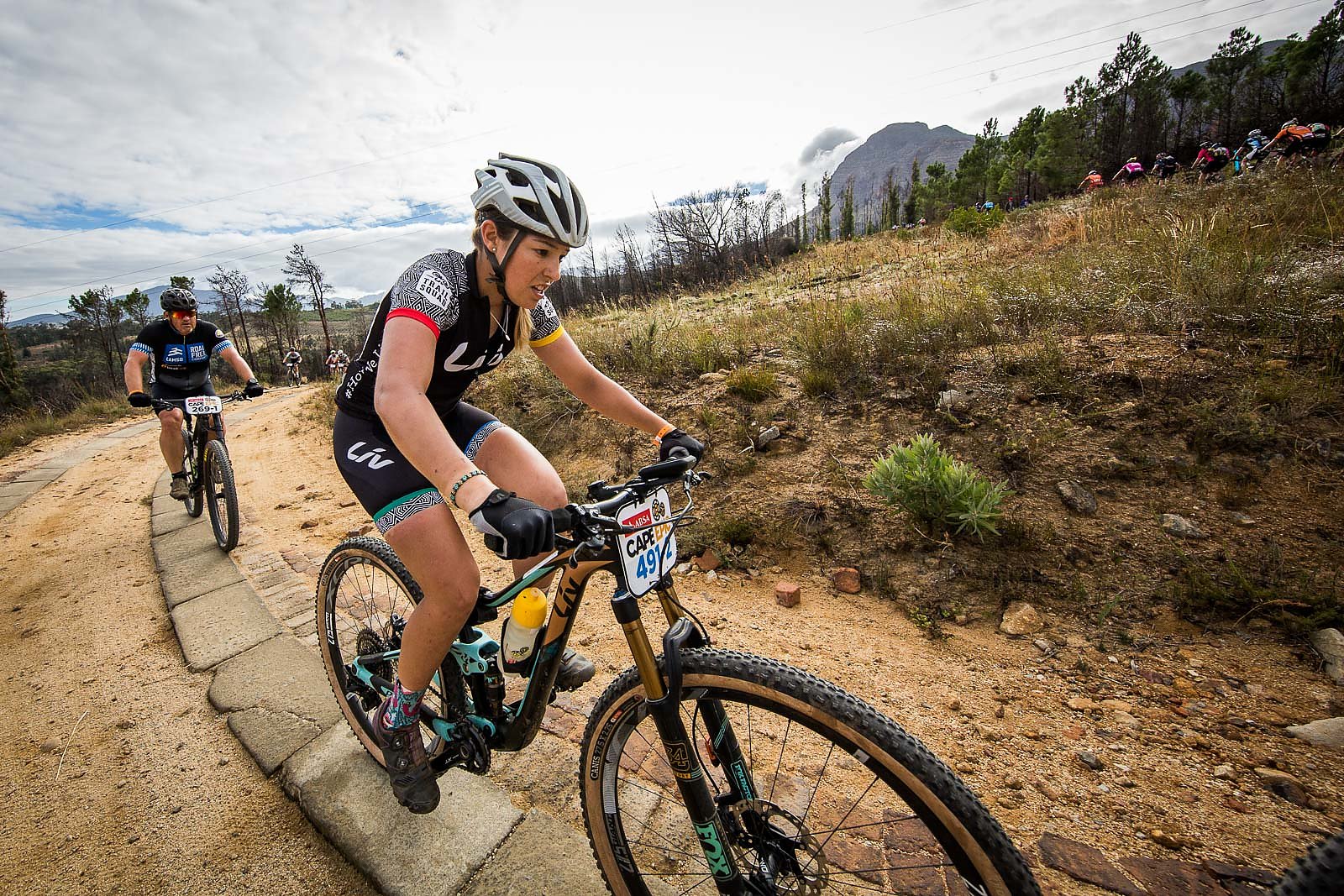 Anna Barea Garcia – Spain
My familiarity with the Cape Epic was a little different than most others on the Trail Squad. Of course I had heard tons about it, but last year I had the chance to experience it in person, cheering my partner on from the sidelines.
I saw people's faces show everything the race put them through: the fun, the sacrifice, the suffering, the emotions and the satisfaction.
But until I experienced the race for myself, I had no clue what the Cape Epic was truly about. I knew that I would have to train to be able to hold my own, and I wasn't about to let that deter me. For 10 months I gave it my all, doing daily workouts with a coach that Liv provided.
We definitely had luxuries throughout our preparation, but combining a full-time training regimen with a full-time job is not easy. I knew the hard work would pay off, but the race still pushed me beyond my limits more than I could have imagined.
When my plane touched down in South Africa, I realized there was no turning back. We spent a few days getting to know the know each other, and although we all spoke different languages, we had no problems communicating. Once we put our number plates on, the reality our undertaking started to set in.
For me, Stage 3, without a doubt, was the most exciting. Fifty five miles into the day, Sandra had a rough fall. We did not have much time to lose because we were already cutting the time limit close. We raced for eight hours that day, and with 12 miles to go to the finish line and only an hour until the cutoff, we knew it was going to be a close call.  
When we reached the last checkpoint, they encouraged us to continue and push until the end. I gave it everything I could, feeling the energy within my legs drain with every pedal stroke. With less than 5 minutes to go until they closed the stage, we rolled across the finish line. Our time didn't matter, that was a victory.
Nothing was easy about the Cape Epic, but that's what made it one of the most epic experiences of my life.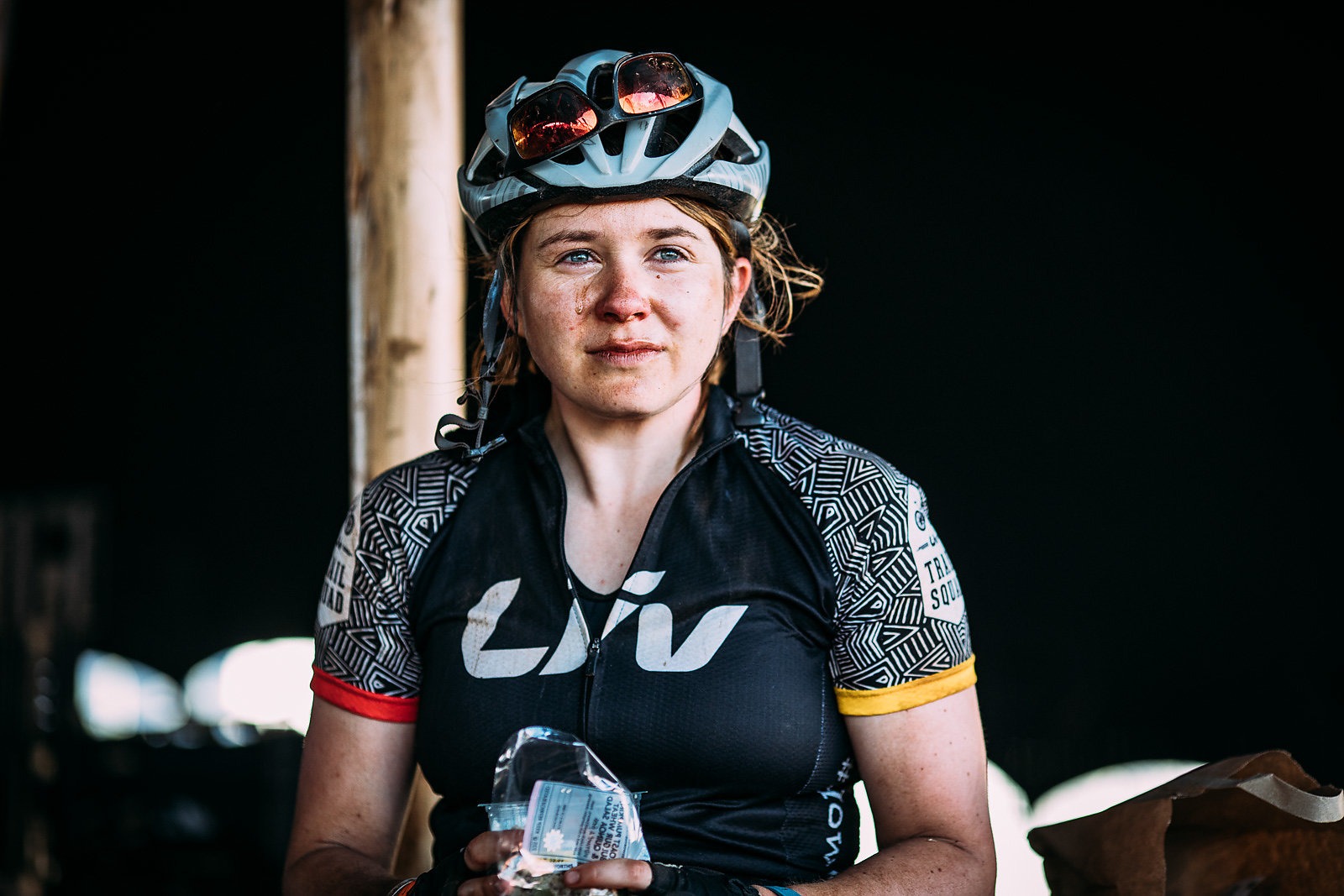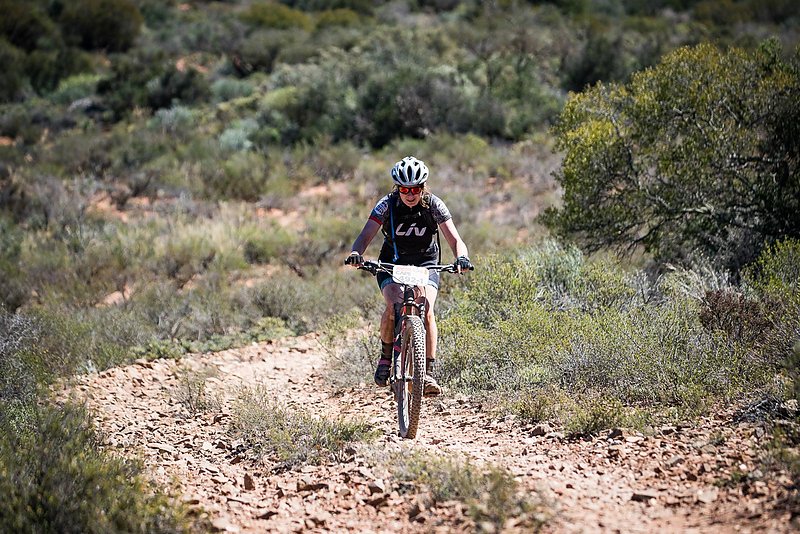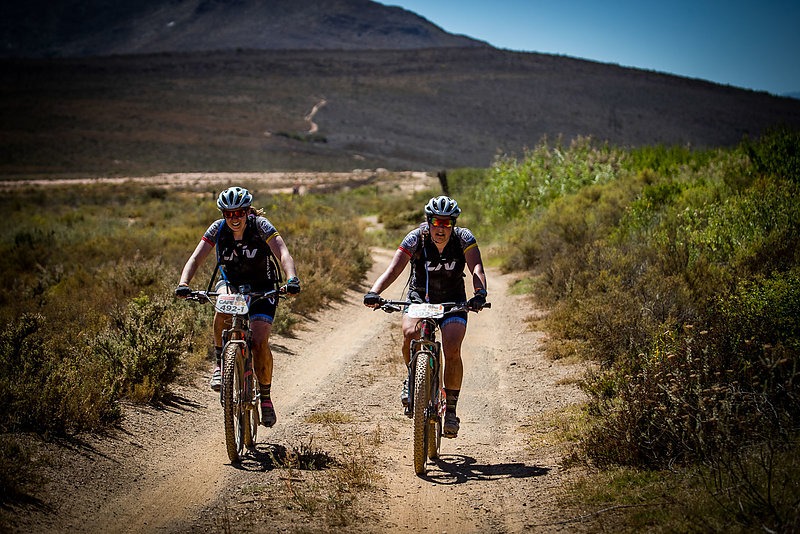 Olivia Smedley – United Kingdom
The Liv Trail Squad was an incredible and unique experience that I feel very fortunate to have had the opportunity to be a part of. Looking back now I can't actually believe that I achieved what I did. I was a very inexperienced mountain biker, let alone racer, and to take on something of such epic proportions was definitely crazy.
For me, the journey leading up to the Cape Epic was just as life changing as the actual event itself. Before the race, I'd never ridden more than 10 miles in a day. I had nine months to build up to doing more than 350 in eight days. The majority of training for me was also by myself in the winter, so I battled through hailstorms, completely frozen feet and darkness to try and achieve my goal. I have unforgettable memories from this time.
Coming from the depths of British winter and being transported by an 11 hour flight to a very warm climate was a big shock to the system. I was so bummed to be feeling sick and stuffed up at the beginning of the race that I was simply over the moon when I completed the prologue day. 
I then completed Stage 1-3, all 60-plus mile days with temperatures of 100 degrees. I had never even been somewhere that warm before. I could not have been prouder. It was so inspiring riding alongside my teammate Madeleine and the other Trail Squad riders who made me want to push myself even more. By Stage 4 and 5 however, I was pretty weak from many different factors and unfortunately didn't make the cut off time on both stages. But given the circumstances, I know I did the best I could and more, and I will always be proud of what I achieved.  
The greatest lesson I learned is that the impossible is not always so. I never dreamed that I would be fit enough or good enough to partake in such a prestigious event and this opportunity gave me that confidence to believe that I could do it. This is a lesson that will continue to impact my life in a positive way, not just with cycling, but any task I take on. I have a new approach and mindset to life—I believe in myself more.