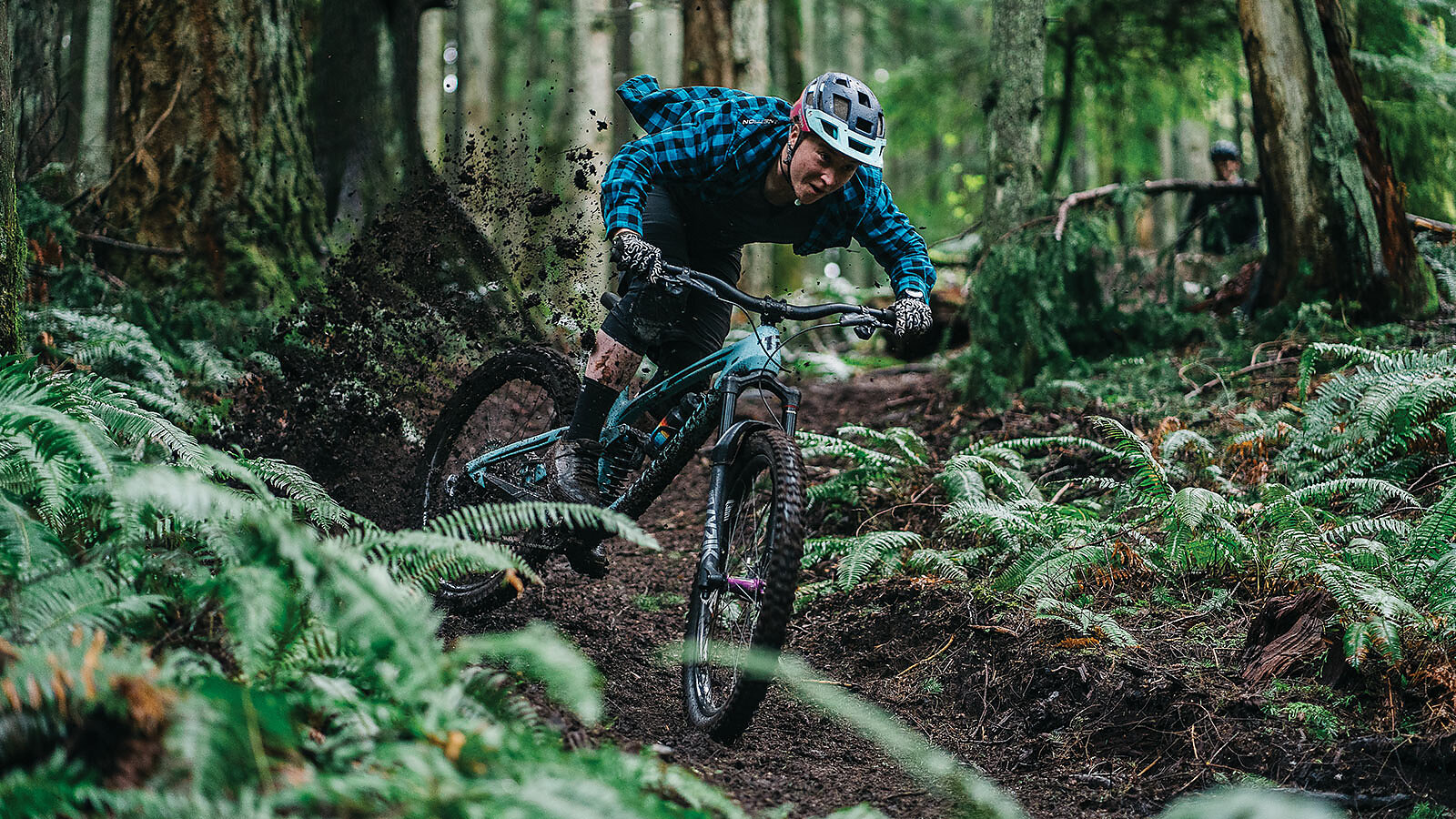 A Family Tradition How Hood River Trail Life Shaped the Bergemanns
Even though Hood River, Oregon is a long way from British Columbia, the Family Man zone of the town's Post Canyon trails gave pro rider Hannah Bergemann her first taste of freeride stunts inspired by Vancouver's legendary North Shore.
The Family Man skills area is essentially a mountain bike playground filled with skinnies, jumps and drops of varying shapes and sizes. As a teen, Hannah loved to spend long afternoons sessioning the different features, determined to progress from one to the next. Her favorite trail, Drop Out, captured her imagination with its many wooden freeride builds.
"In the beginning, that's what got me excited about riding," Hannah says, adding that freeriding held much more appeal than her early forays into mountain bike racing. Trying to find the fastest lines and obsessing over race results wasn't really her cup of tea. Instead, she was more interested in hitting jumps and honing her skills on challenging terrain.
Fast forward six years and the only things that have changed are the size and scale of the jumps and drops. That, and the fact that she's a rising talent in the freeride community, having made a name for herself on the Enduro World Series race circuit and during Formation, a weeklong progression camp aimed at elevating the women's freeride movement. Along the way, she's picked up segments in videos and high-profile films, and during the summer of 2020 she scored a coveted Red Bull sponsorship. It's safe to say we'll only be seeing more of her.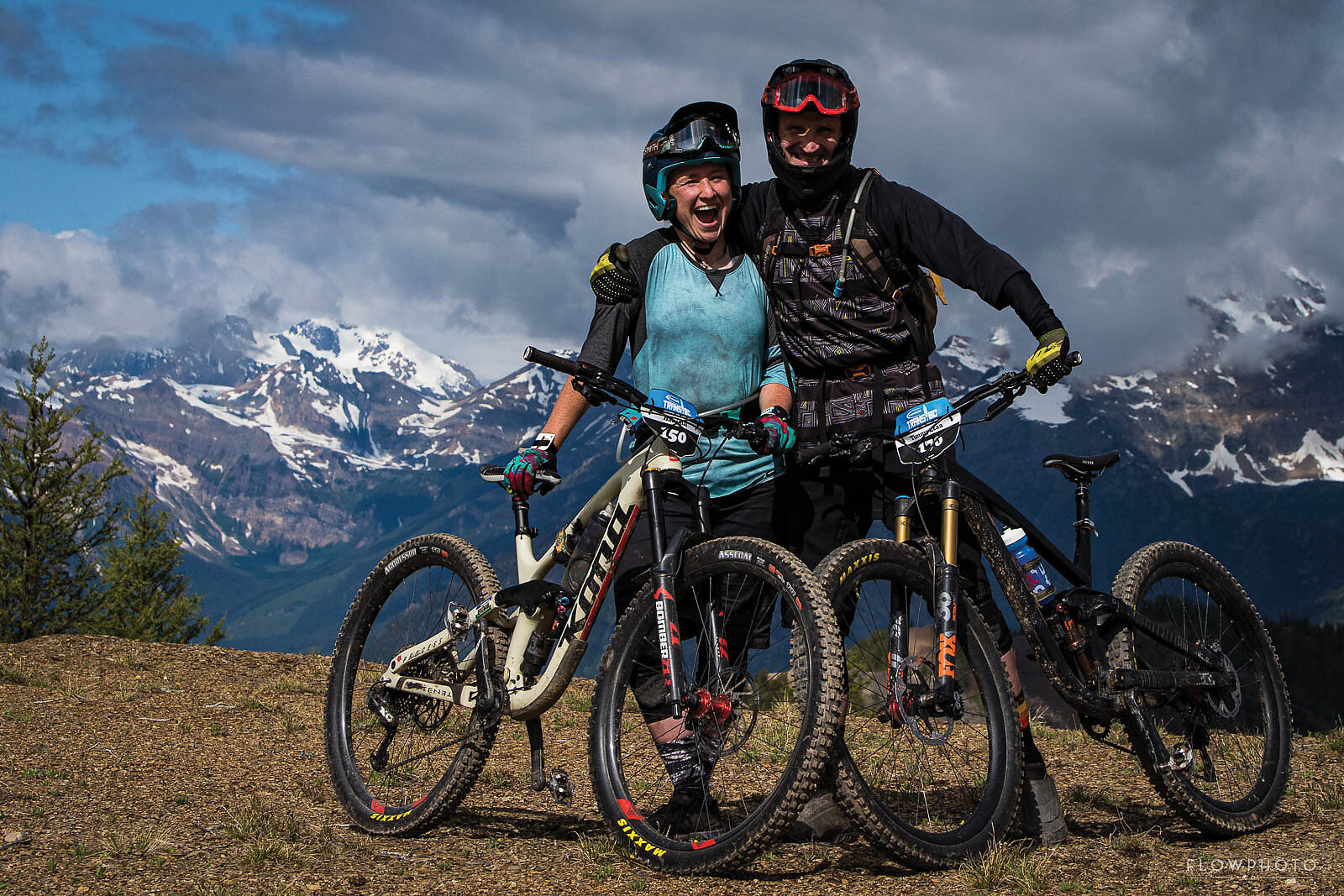 Though Hannah now lives in Bellingham, Washington, she credits her youth in Hood River with instilling a love for the outdoors, adventure and mountain biking.
"The amazing thing about Hood River is you're right on the Columbia River for windsurfing," she says. "Then you have Mount Hood, just an hour south, which has skiing, climbing and hiking. And then right in town is Post Canyon, with tons of awesome bike trails."
When Hannah was 10 years old, her family moved to Hood River from Portland to escape the urban hustle and have ready access to the outdoor pursuits they loved.
"We were already coming to Hood River to windsurf, ski and play, so it felt like a real logical choice for our family," Hannah's mother, Jenni Bergemann, says. "We didn't come here to mountain bike. It just kind of ended up that way."
In fact, in middle school it was skiing that occupied most of Hannah's time. As an avid freestyle skier, she competed in all kinds of contests, from rail jams to park and slopestyle competitions. She loved the creativity and was always trying to learn new tricks.
Hannah's passion for mountain biking came later, after her father, Tim Bergemann, gave her his old 2012 Ellsworth Moment. It had 26 inch wheels, 160 millimeters of travel and was a size large. Though the bike was a bit big for her, they slapped a shorter stem onto it for a better fit. A month after inheriting her dad's old steed, she tagged along with him to the Mount Ashland Super D race, one of the North American forerunners to the contemporary enduro format. Despite not even owning a pair of kneepads or knowing how to fix a flat, Hannah signed up.
"SHE THREW DOWN HER MONEY, SIGNED UP FOR THE SPORT CATEGORY, AND GOT HERSELF ON THE PODIUM."
-Tim Bergemann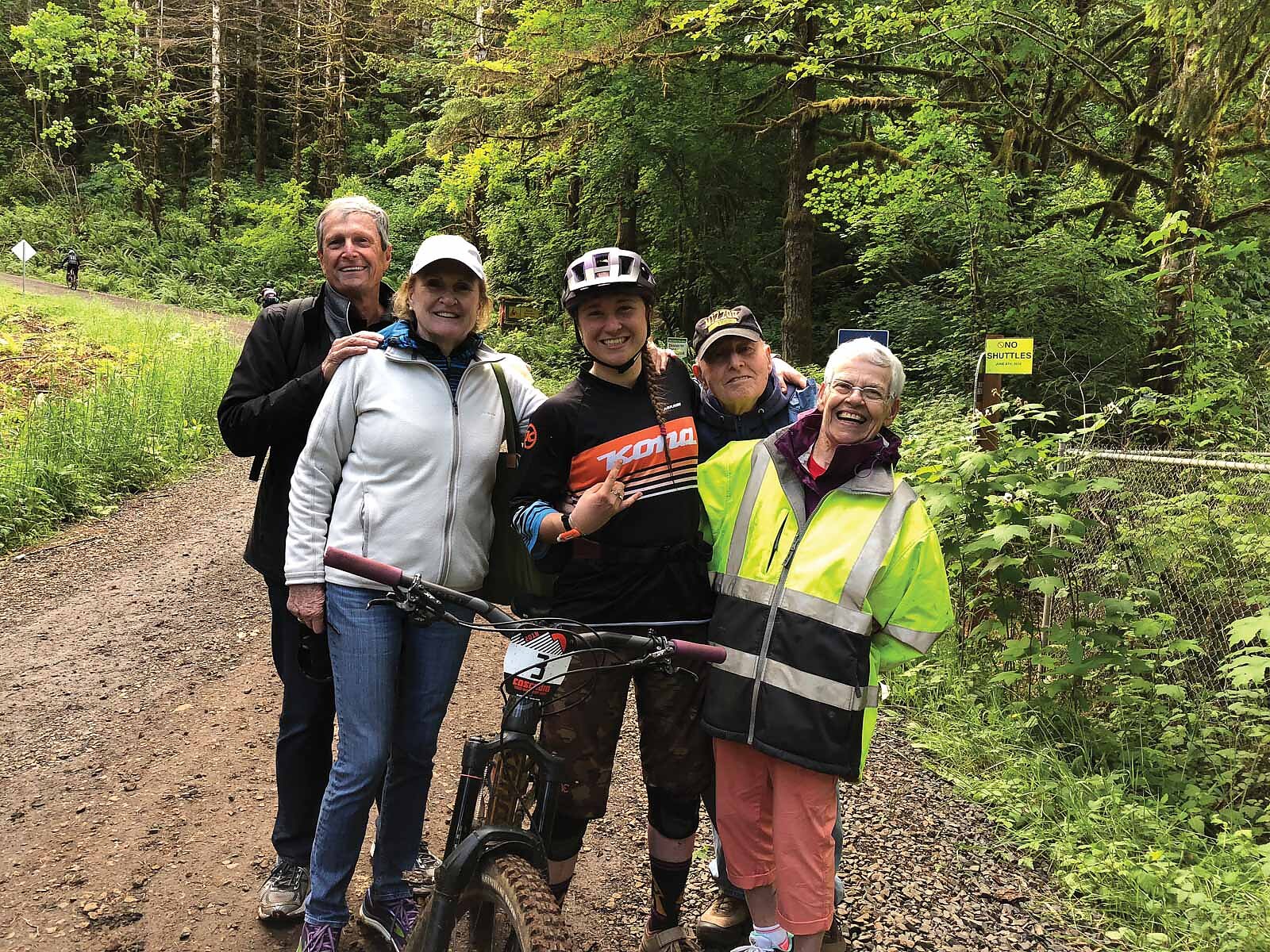 "She threw down her money, signed up for the sport category, and got herself on the podium," Tim recalls proudly. The storied Mount Ashland Super D course featured a solid 20 minutes of downhill with some climbing mixed in. Tim gave his daughter a five-minute head start and only caught her at the finish line.
"It was really fun to know that she was out there, and I was trying to hunt her down," Tim recalls, adding with a laugh, "that doesn't happen anymore."
Hannah's riding continued to progress, and by the time she came home from her freshman year at Western Washington University to race the local Post Canyon Enduro— the opener to the Cascadia Dirt Cup series—it was obvious to everyone that she was on another level. As usual, she signed up for sport class, and at the end of the race she was summoned to the officials' tent. By the time Tim met her there, she had already been informed they'd bumped her up to the expert category. What's more, she'd also won the ladies' event outright.
"All the expert ladies were looking at her like, 'Who the hell is this,'" Tim laughs, adding that this was the moment when he realized she had undeniable talent.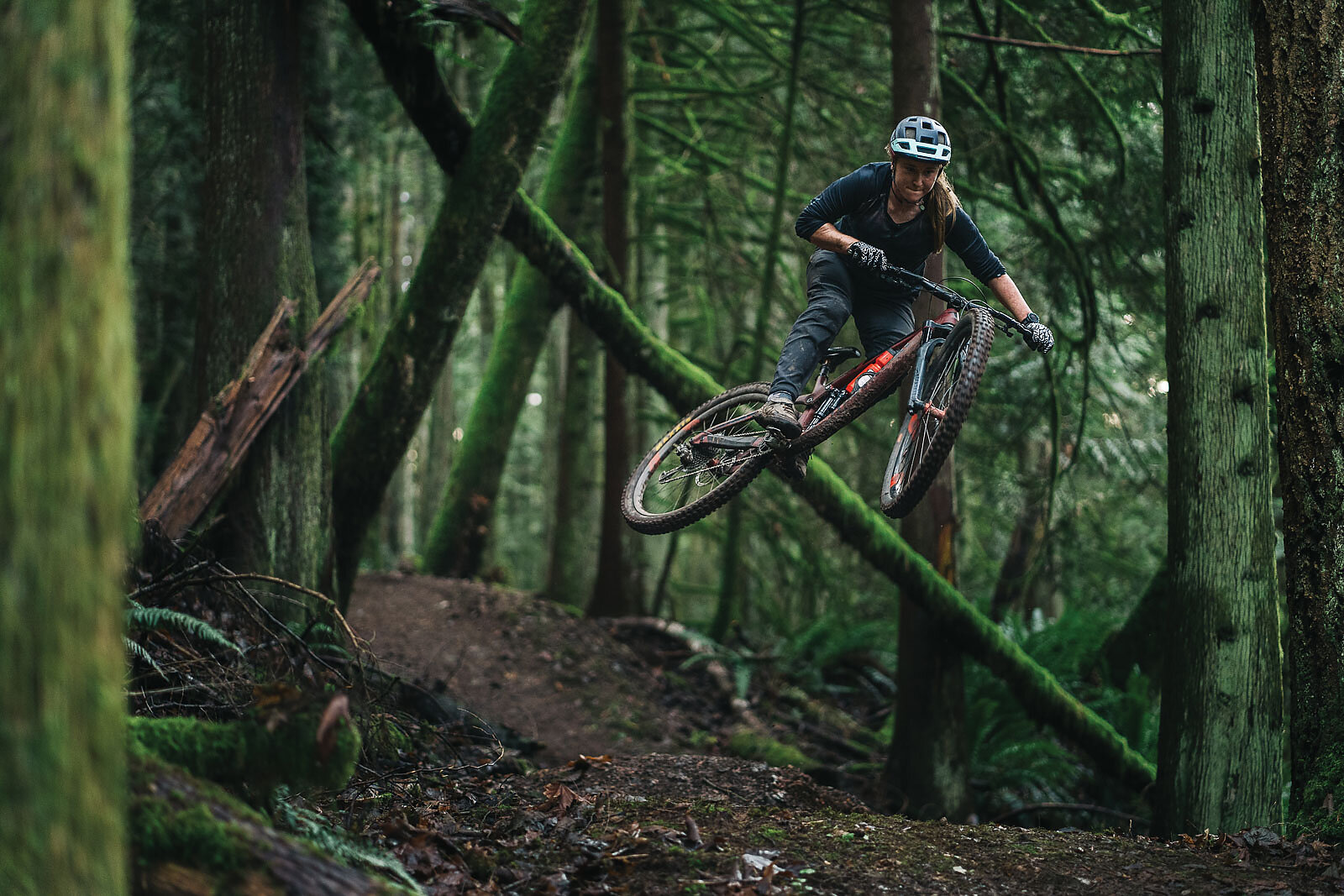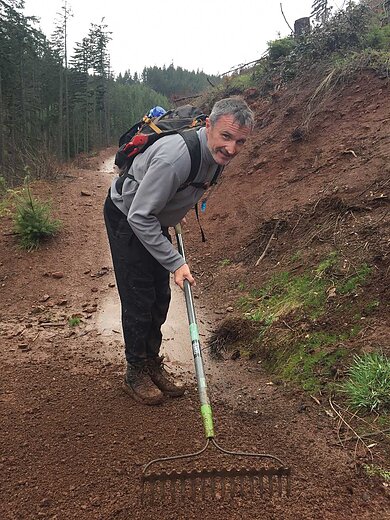 Since that first race together in Ashland, the father-daughter tradition of competing together has persisted. One of the duo's most memorable adventures together was racing the Trans BC Enduro during the summer of 2019. The six-day stage race features some of British Columbia's most challenging terrain, and if riding scree fields and precipitous rock slabs wasn't tough enough already, the fact that they had to ride everything blind made it all the more intimidating. Hannah competed in the pro women's category, while Tim was in the 50-plus age bracket. On the last stage of the first day, the course featured a section of the Canadian Downhill course.
"Ninety percent of the racers took the wrong line, but somehow Hannah found it," Tim says.
Hannah went on to win the event, and Tim worked his way from the back to snag second place in his age division. He says much of his success came from simply trying to keep up with his daughter.
"It feels really special and I try not to take it for granted that we get to do all these trips together and have this shared passion," Hannah says. "I don't necessarily have all the words for it, but it feels awesome."
For the Bergemanns, mountain biking is about much more than competition and clocking fast times. As a family, they love getting out to dig in the dirt, and trailbuilding has become a family tradition for them. Even Hannah's sister, Abby, will join them from time to time. And both of her parents are heavily involved in the local trail advocacy group, the Hood River Area Trail Stewards (HRATS).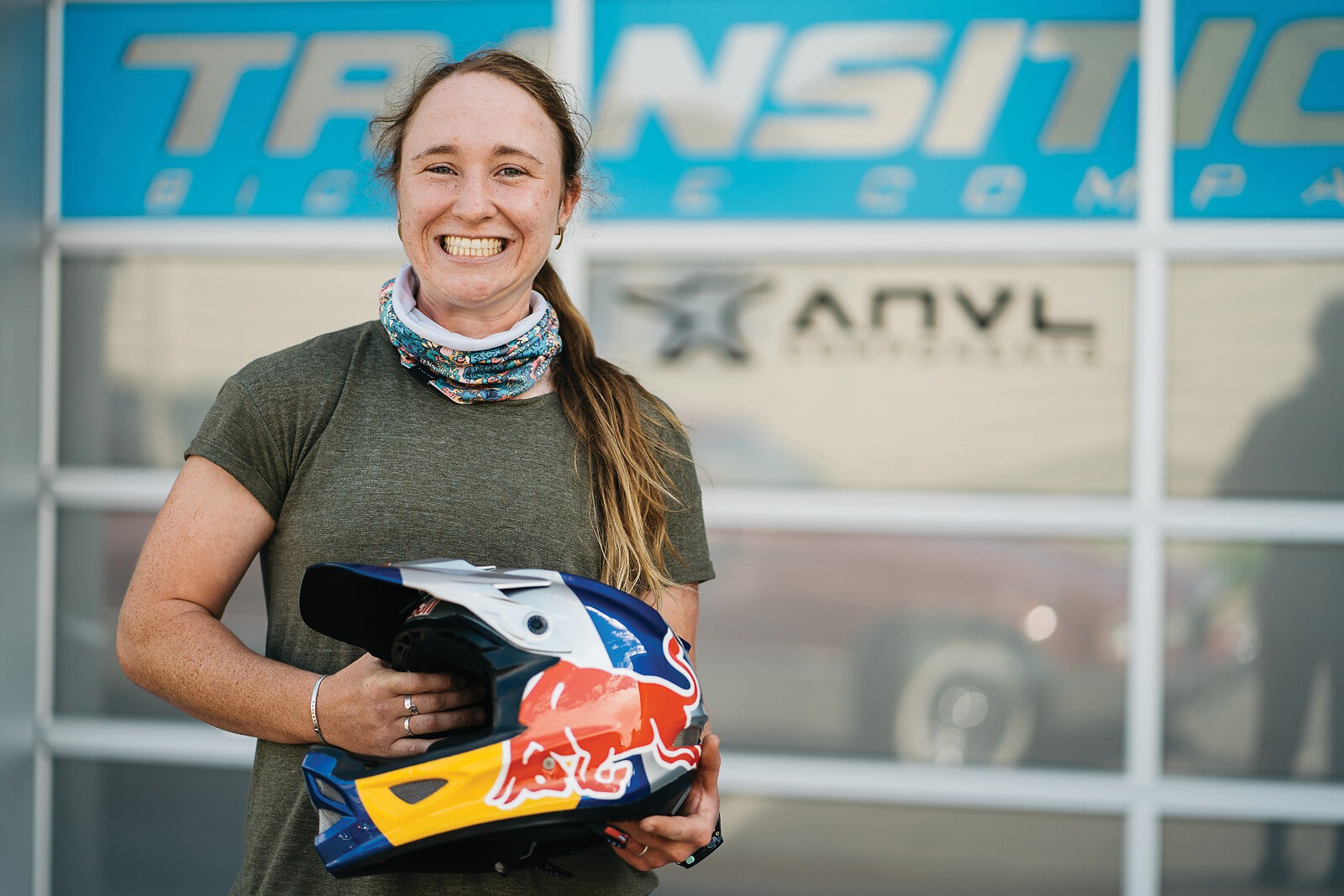 "I think building trails has helped me become a better bike rider," says Jenni, now the secretary for HRATS. "Tim is a little obsessed about building trails, but he's learned how to make a trail better."
Indeed, it's common for Tim to work on trails at least five times in a week, and though he genuinely loves it, he hints at having other motives. "I honestly do a lot of [these builds] so that when Hannah comes down here, she has something new to ride every time. Otherwise, I don't think she'd come home to visit," he half-jokes.
Humor aside, it's a shared commitment to cooperation and trailbuilding that unites the town's residents around this common cause. "Hood River has a nice foundational community of people who care about the trails and want both the locals and tourists to enjoy them," Hannah says.
These are values Hannah has brought with her to Bellingham, where she's become a staple of the city's vibrant trailbuilding scene. She says she loves building as much as riding, and when she's not on her bike there's a good chance she's out slinging dirt. One of her favorite builds so far has been the Blue Steel jump line, which she worked on alongside her teammates at Transition Bikes. Belgian freeride phenom Nico Vink did most of the machine work, while Hannah helped with hand-packing, shaping and, of course, guinea-pigging.
"I'm grateful to get to have a hand in that project and love that I get to see so many people enjoying it," she says. "My dad and I are always sending each other pictures of what we're working on in our communities. Whenever I come home, he shows me what he's been up to, and I'll do the same if my dad comes up."