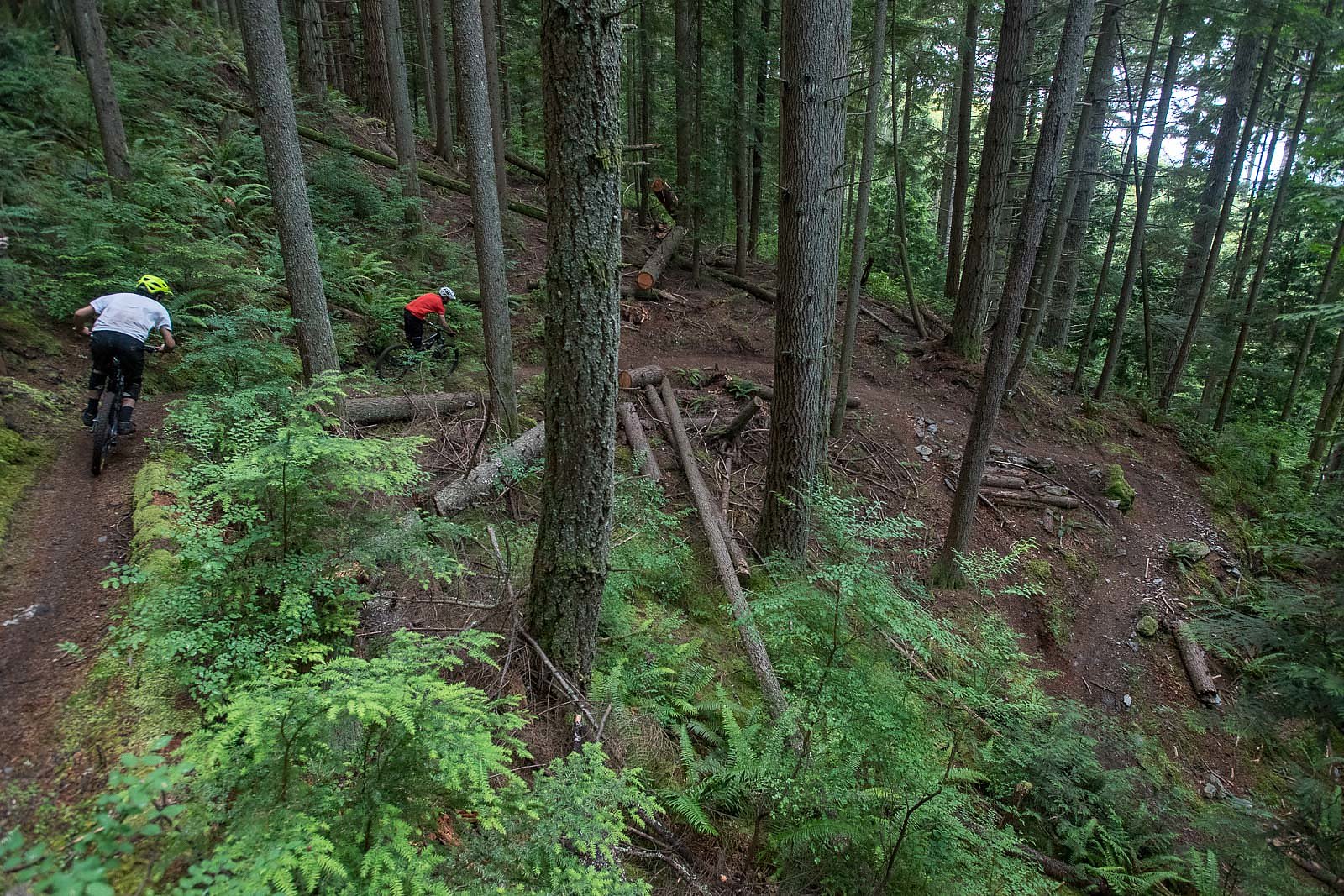 Pieces of the Puzzle Embracing the Mountain Bike Movement in Bellingham, WA
For a town whose laid-back demeanor earned it the nickname "City of Subdued Excitement," Bellingham, WA can't seem to keep it's mountain bike scene low key—it's no best-kept secret.
Half an hour shy of the Canadian border and not far from the celebrated tech on Vancouver's North Shore or the world-renowned lines of Whistler's bike park, there is a lot of riding—and history—in a short proximity to distract outsiders from Bellingham's riding scene. However, that veil has slowly lifted over the past decade.
Take a drive through town and you'll quickly notice an abundance of bike shops and cyclists. There are 10 bike retailers in town, bike racks pepper the sidewalks downtown and nine breweries provide Bellingham the beer scene that no bike town would be complete without. 
With a population of about 80,000 and having two bikes companies, Transition Bikes and Canfield Brothers Bikes—not to mention Kona and Evil Bikes in neighboring Ferndale and Seattle, respectively—it's clear Bellingham is not just a bike town, it's a hub of the industry. 
Even the infamous rains of Pacific Northwest winters don't seem to dampen the town's biking culture. The low elevation and protective Puget Sound provide a year-round riding climate that makes Bellingham a mountain bike haven. More than that, the locals share an attitude for sharing their slice of mountain bike heaven with anyone stoked. 
"This isn't like a baseball town or a football town; it's a ski town, a bike town," says Garrett Shively, president of the Western Washington University Mountain Bike Club. Between the college, breweries and bike shops, it's easy to find someone to ride with. I made friends with a couple shop mechanics who were excited to show me around.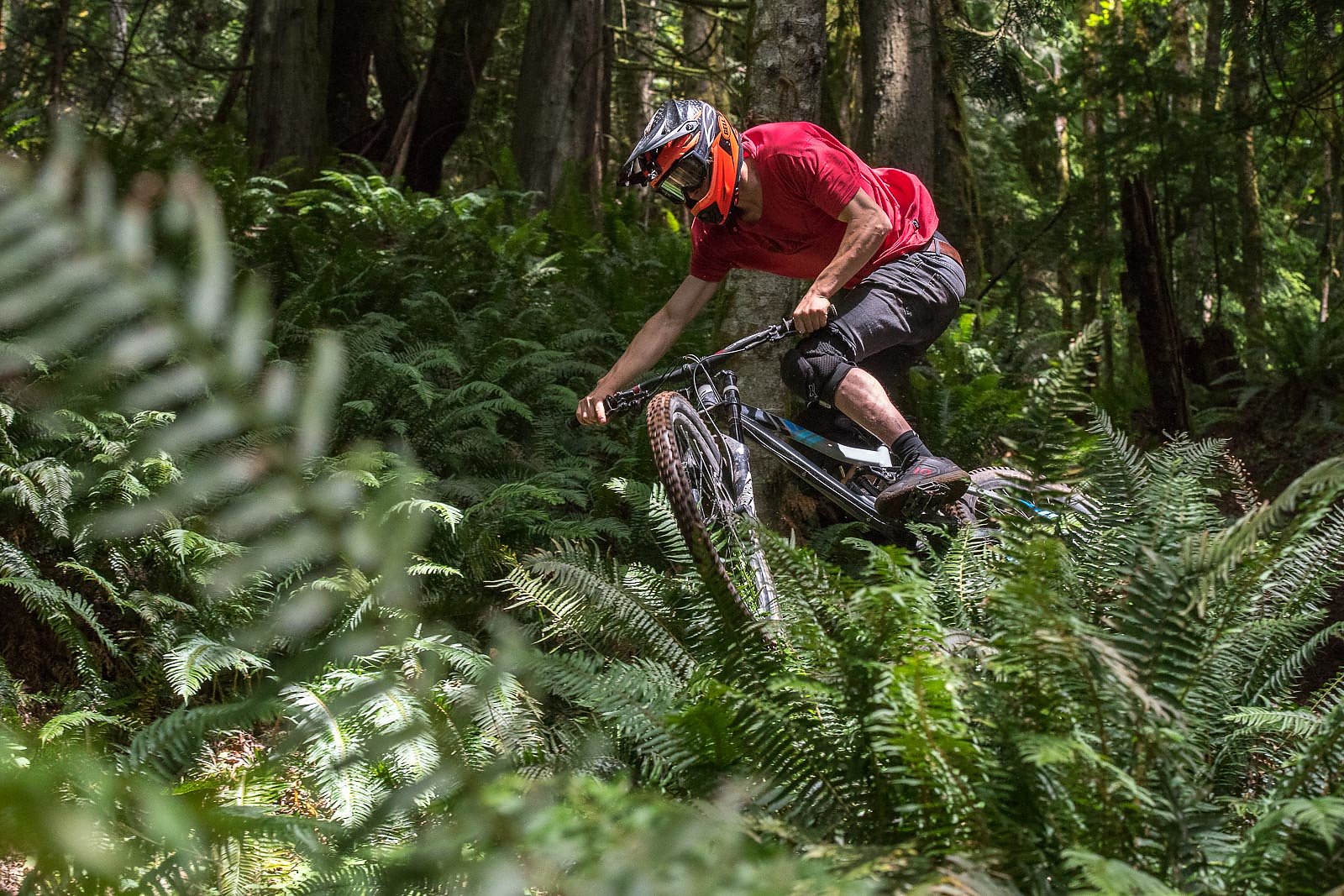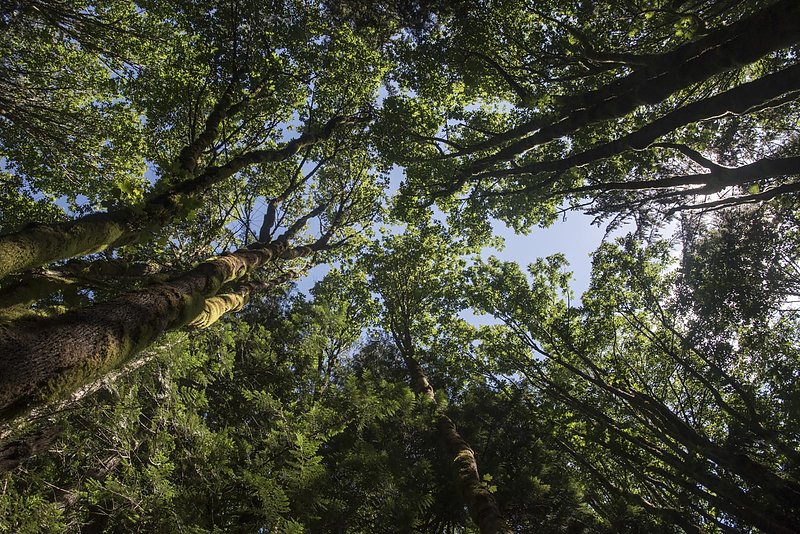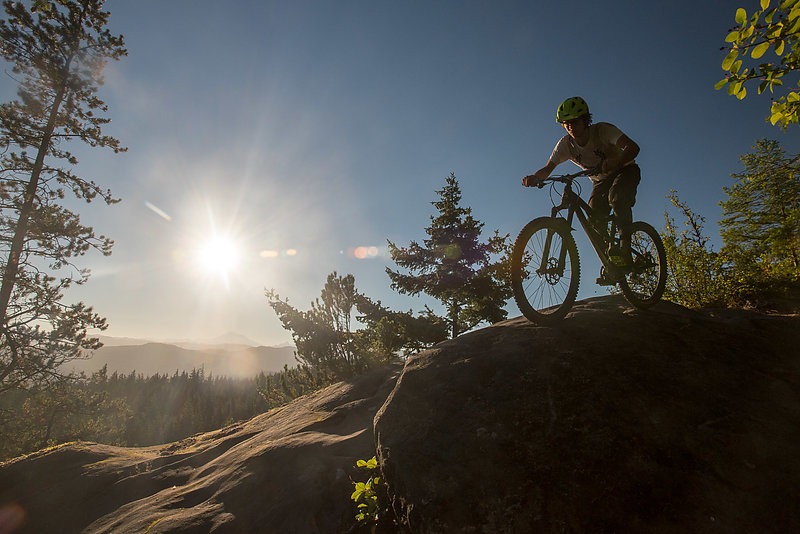 Galbraith Mountain, a short pedal from downtown, is where the main trail network sprawls out and even more trails are accessible on Blanchard and Chuckanut Mountains to the south, the only place where the Cascades reach the Pacific. Galbraith alone has more than 50 miles of trail offering a wide spectrum of difficulty levels, from cross-country tracks to directional flow trails that are reminiscent of a mini A-Line.
The trails at Galbraith and the surrounding mountains are some of the finest I've ever graced on two wheels and this excellence attracts riders from all over. On any given day, Galbraith's parking is liable to overflow—yet the plentiful trails remain free of congestion or any sense of animosity.
As Kyle Young, co-owner of Transition Bikes describes it, Bellingham is just "less cliquey" than other riding communities. Unlike other places, where features or landscapes fuel the enjoyment of the ride, I've found that the pleasure of riding in Bellingham is largely due to the attitude of other riders. There's no need to camouflage the Lycra or send 50-foot gaps to fit in at Galbraith; everyone shares the space and excitement for the sport.
The combination of climate, access, soil and elevation make for not only ideal riding, but building too. "I think we have a good natural canvas to work with that makes it actually fun to build trail," says Kevin Menard, the other owner of Transition Bikes.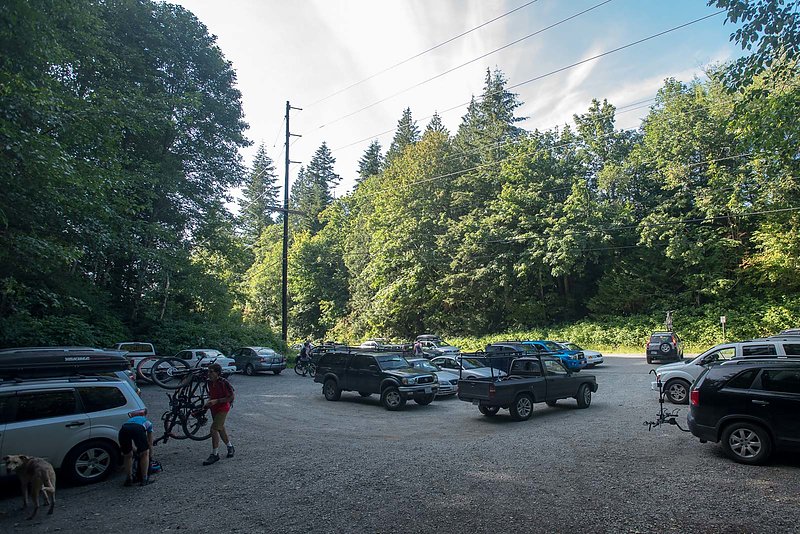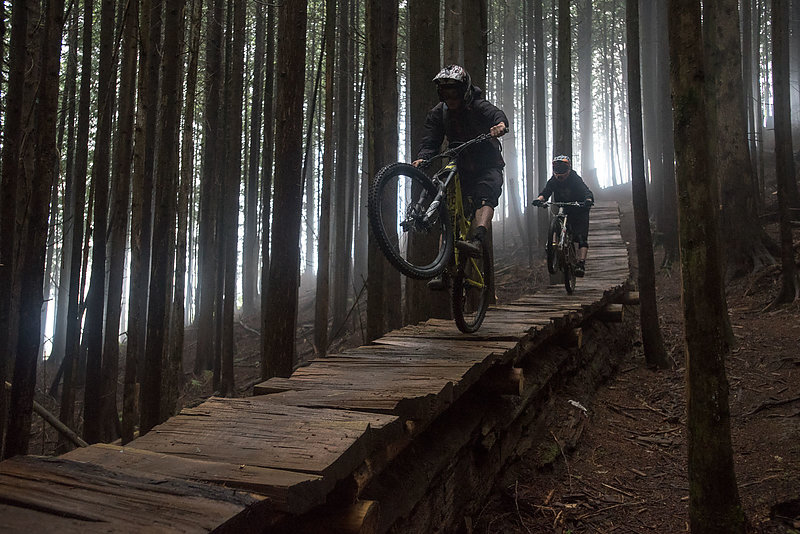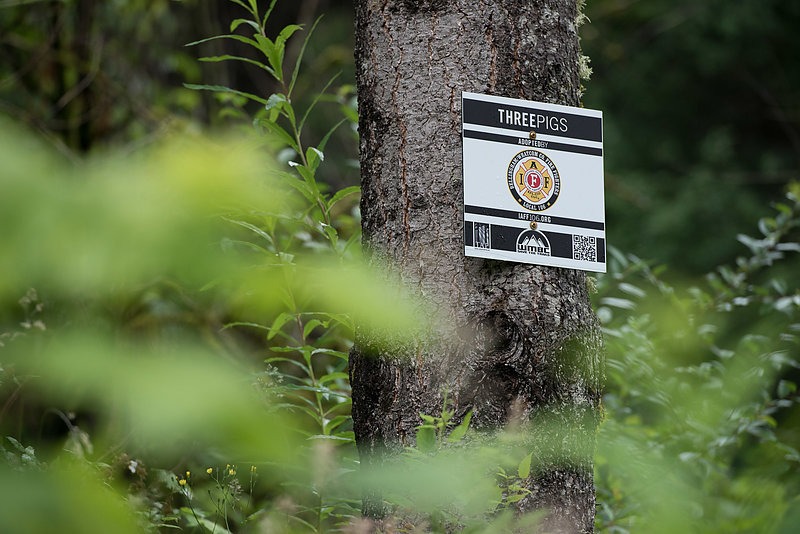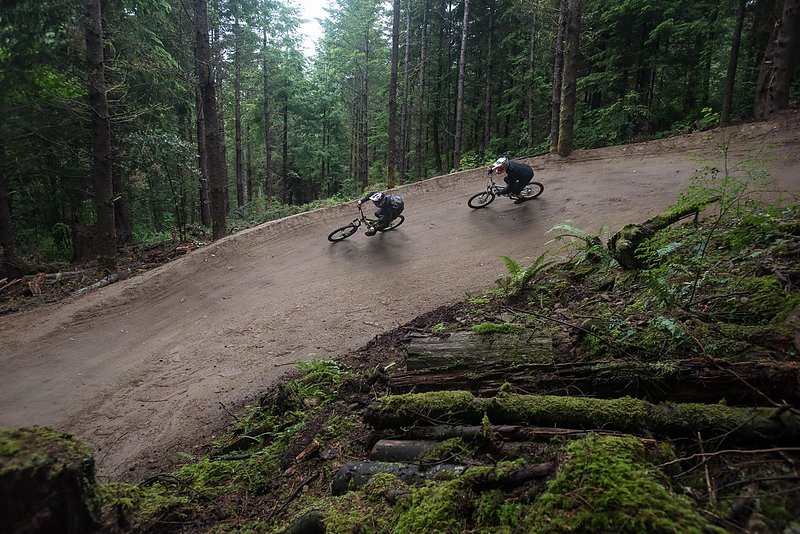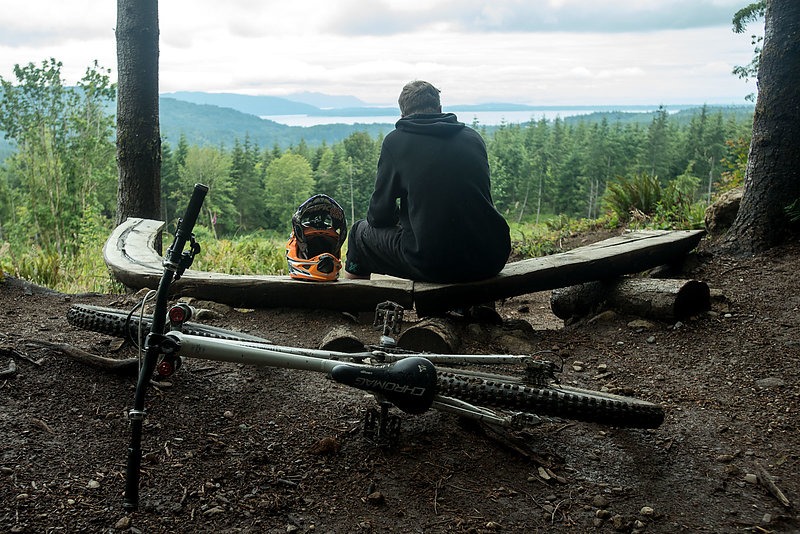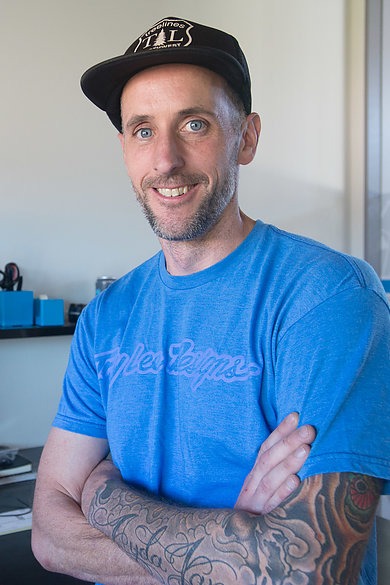 The quality trails in Bellingham didn't piece together overnight, though, but rather are the result of more than 30 years of constant advocacy by the Whatcom Mountain Bike Coalition (WMBC) and its former incarnations, the Whatcom Independent Mountain Pedalers (WhIMPS) and the Whatcom Trails Co-op. Their work has largely focused on gaining stewardship of local lands where bikers like to ride and building trails in public parks.
About five years ago the WMBC had a major shift of members, including Menard, who joined as a volunteer board member. "We had a vision that was big," he says. "It had to do with education, youth programs, getting mountain bike clubs in schools and then more advocacy." They built on the hard work done by their predecessors and pushed for more integration of mountain biking in the community. The extra effort forged even better trails, especially on Galbraith.
"The reason why we have so many great trails is because we have great trail builders," says Eric Brown, Trail Director for the WMBC. I caught up with Brown in the woods, where he was building a 60-foot bridge on a new trail. WMBC's trail work days get an excellent turnout of volunteers, he says, sometimes even too many, making blazing new trails a rather speedy process. A trail can take a matter of months to build, Brown says, but requires a wealth of time—often years—in planning and solidifying permits. He's been blazing trail for the mountain bike community ever since he was a business student at Washington State University, where he helped the U.S. Forest Service build trail.
His business degree certainly helps give him an edge as he says half of his job is administrative, running between board meetings, leading trail crews, planning, fundraising and advocating mountain biking with committees and townspeople. It's no wonder he's been dubbed the "Mountain Bike Mayor of Bellingham" or "The Ambassador" by some of friends—he even got a few write-in votes one election year. His favorite part, though, is scouting new trail. "It's like putting together a puzzle," Brown says, depending on the project goal and how the terrain's obstacles lay.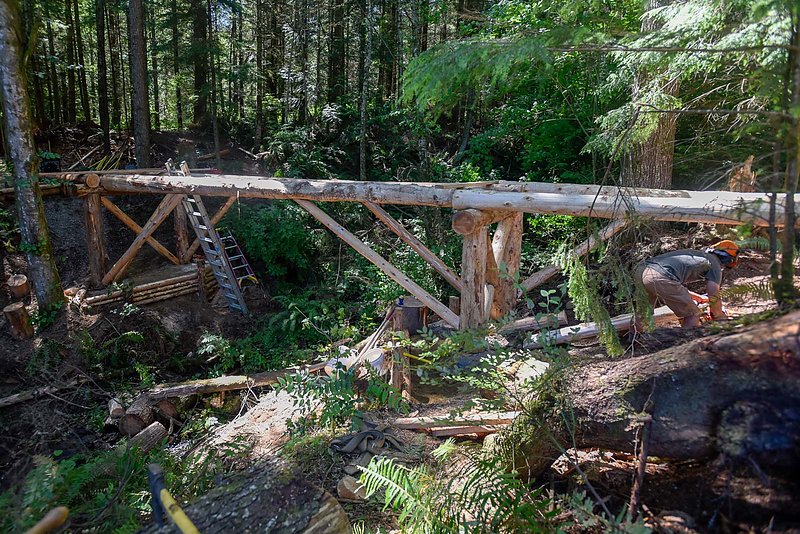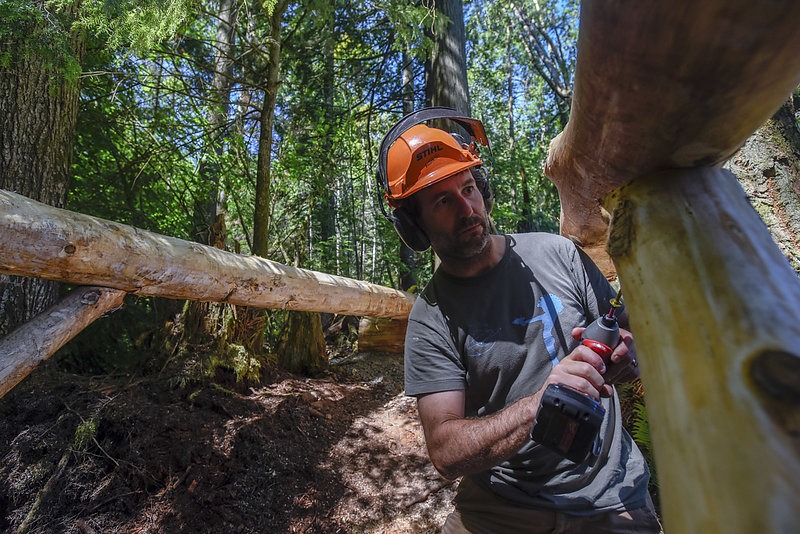 Part of the puzzle, however, will always be working relationships and access—building bridges that further legitimize the mountain biking community. Recent proof of this is Double Down, a trail in Larrabee State Park on Chuckanut Mountain. The park is Washington's oldest, making the fight for the land managers' trust a bit trickier, but not unattainable. "Even though the trail itself is what I'm really most proud of, I'm really proud of how we've evolved that relationship," Brown says.
By fostering conversation between landowners, trail builders and mountain bike advocates, the community of Bellingham has approached mountain biking from a refreshingly sensible angle, capitalizing on the integration of mountain biking's most positive aspects. Building camaraderie between the community, riders, builders, businesses and landowners, the sport has become central to the culture of the town. "More breweries, more bike companies, I welcome that. I like that culture," Menard says. He doesn't hold a mentality to keep the culture to himself, and it's not just people who ride, local businesses have joined in, adopting trails to maintain.
Bellingham doesn't hide its mountain bike culture; it embraces it and embodies the progressive nature of the sport. Its attitude towards riding and the culture of trail building make for an ever-expanding network of trails and has made it a popular spot for relocating shredders. People are doing whatever they can to stay and ride in Bellingham, leaving careers and better paychecks behind. "There's something going on here that's unique to, I think, the whole world," Menard says. "You can ride from town and how do you put a price on that?"
"It's almost priceless."