It is Paddy Kaye's hands that give him away.
Kaye, sitting leisurely at The Watershed Grill in his hometown of Squamish, BC, doesn't look like the patriarch of brown pow. Where many hardcore builders could be mistaken for loggers or construction workers at first glance (understandable, as many are), Kaye wears a clean, orange T-shirt emblazoned with the word "Joyride" and a New Era cap. He is thin, scruffy and obviously athletic, emanating the same outdoorsy aura of most Squamish residents.
But the callused and rough-hewn fingers, gripping a lager in the fading BC sun, belie his otherwise everyday appearance. These aren't hands; these are tools. They are chisels of the Donatello of dirt, muddy paintbrushes of a quiet virtuoso who has spent the past two decades sculpting soil into masterpieces: Paddy Kaye, the Godfather of lift-accessed mountain biking.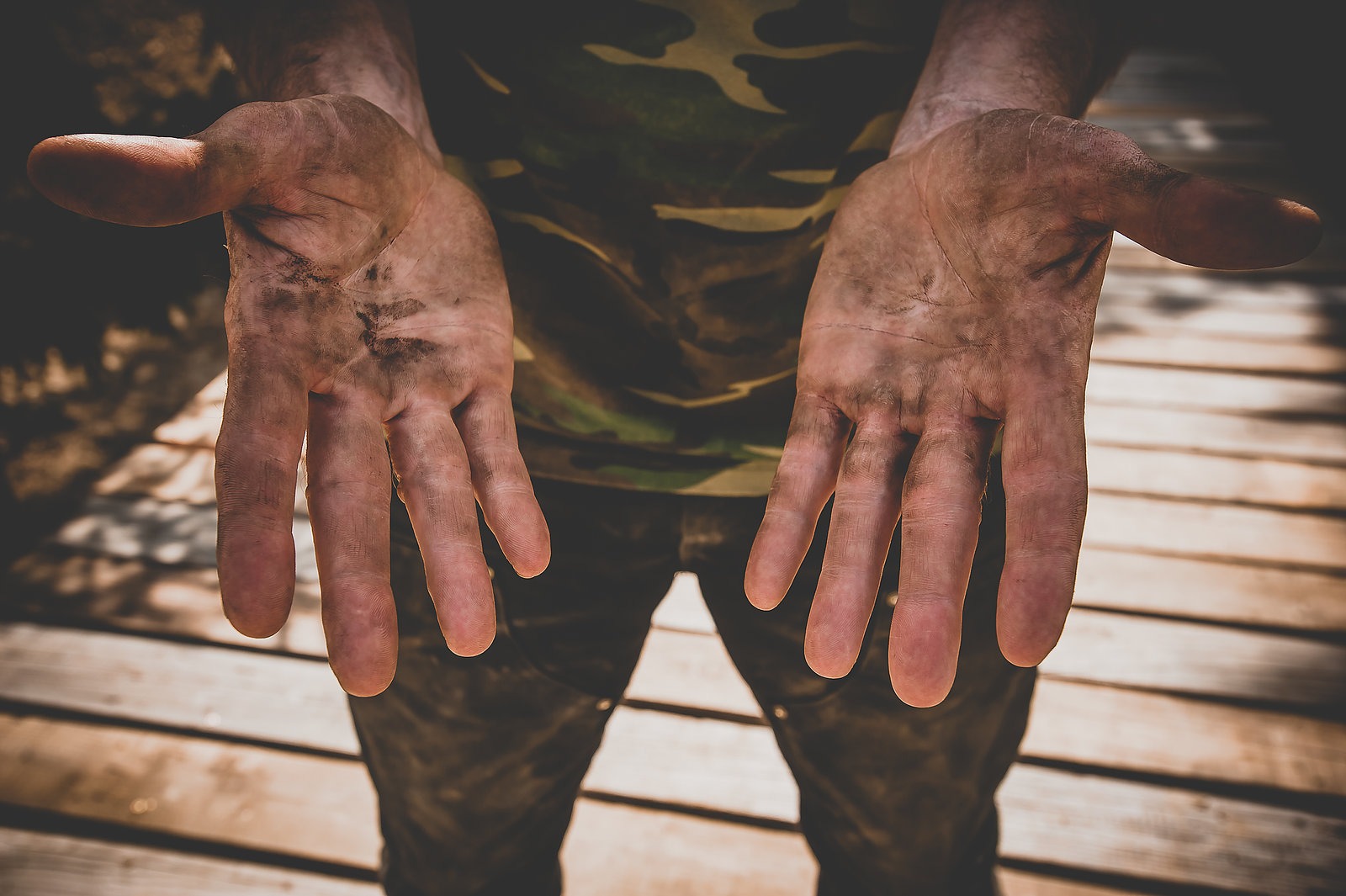 To say the Redbull Joyride Slopestyle course is the crown jewel of the Whistler Bike Park, inarguably the most famous lift-accessed mountain biking in the world, is a bold statement. The line is the first sight loading Fitzsimmons Chair, and the perfectly carved berms and jumps, broken up by equally dialed wooden features, is one of Whistler's most dramatic and impressive zones.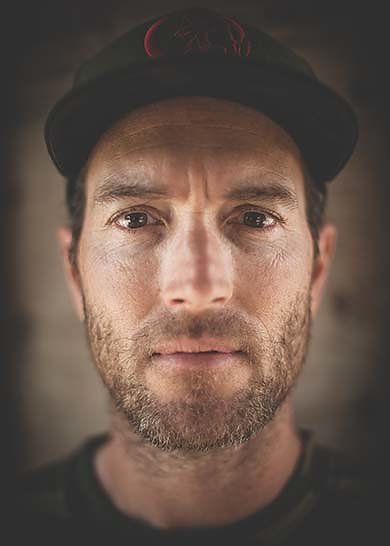 This dirt playground—in fact, the bike park in general—owes much of its beginnings to a skier from the flatlands of Ontario on a short vacation. Originally from Canada's capital of Ottawa, like many eastern Canadians Kaye made the journey west in 1992, after graduating with a degree in Economics from Carleton University. He never came back.
"I went for a five day visit, and 20 years later I'm still here," he says. "It was really the call of the mountains—I don't know what else to name it."
Still, it wasn't bikes that hooked Kaye; it was his passion for winter, developed from countless hours on a tiny ski hill near his home. But while his move to Whistler may have started with pow days and perfect turns, soon the trails started calling as well.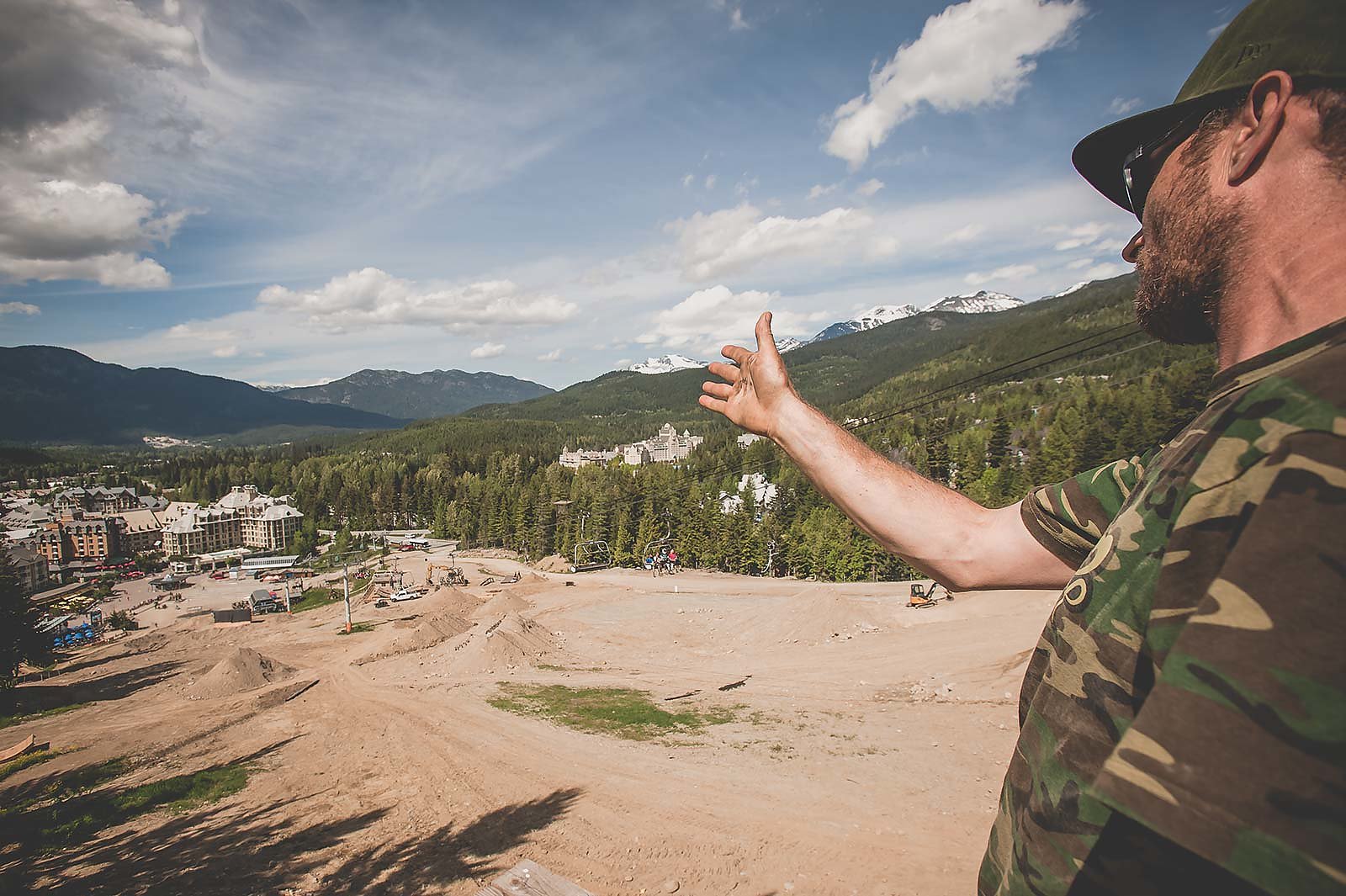 "It was more the skiing and the snow that drew me to the coast," Kaye says, "then I discovered mountain biking and it just evolved from there. Even though I did ride before, I grew up road biking. It was more just getting out with the crew, riding trails and discovering what it was all about."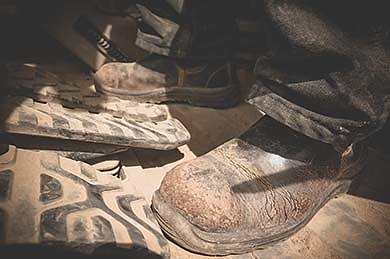 With a new summer passion, Kaye and his compatriots soon had bigger ideas for the area. Many were already competing in downhill NORBA [National Off-Road Bicycle Association] and BC Cup races, and like many riders of the time soon became fed up with the same old-school style of trail. The crew began adding berms, bridges and other built stunts, bringing flowing features and North Shore-style stunts to the race scene.
"Whistler was just a really good place for trail-building, with lots of very progressive people who were very accepting of new ideas," Paddy says. "It was a constant upswing; we were upgrading our bikes and building more difficult trails, always pushing each other and getting better. I think my timing was really good; I just met the right guys at the right time. A lot of it was spawned over having beers and talking shit. We had nothing to lose."
In 1997, the crew made their efforts official and started Joyride (it would eventually become Joyride Bike Parks Inc.), a trail building and event planning company, and with the founding of Joyride came Kaye's first proposal to Whistler about a bike park. The next year, he and good friend Chris Winter started work on a trail, aptly named "Joyride"—Whistler's first official, certified trail and the beginnings of a mountain bike mecca. Along with that trail, the park opened in 1999 with an initial quiver of a yet-unfinished B-Line (their first machine-made trail) and a few others built by locals. As Kaye puts it, "Things just kinda went from there."
"Our flow lines now had jumps and berms, we basically copied skiing and snowboarding, just like we did with biker-cross"
As the park quickly earned its soon-to-be renowned reputation, Joyride was quick to put on an event—the Joyride Slopestyle in 2001, possibly the first slopestyle contest in the world. Unlike traditional downhill races, the Slopestyle was based on flow lines, with jumps and berms that "basically copied skiing and snowboarding, just like we did with biker-cross," Kaye says. The competition, supported by Whistler but funded by Joyride, ran until 2003, when with its increasing success Crankworx (somewhat forcefully) took over the event. Kaye moved the race to Sun Peaks, BC the next year, but, although frustrated, left his bridges at Whistler unburnt. As he put it, "It wasn't cool, but was understandable—it was a growing sport, and there were 100 people fighting for one spot."
With the slopestyle behind him, Kaye still continued to build at Whistler, under the employ of trail crew manager Dave Kelly. It was behind the controls of an excavator on the yet-unopened Garbanzo [the upper area of the bike park] and far away from the glam of the competition scene that he truly realized his (and Joyride's) future lay in construction and less in organizing.
"The first few years my focus was events," he says. "Then they fizzled off, and I realized I wasn't going to make any money there—but I could make a living building. Soon I got hired by Intrawest, and was one of the first guys on Garbanzo before that opened in 2004—me and my dog, just diggin' away."
As he worked to focus on the construction side of things, Kaye paid his bills as a team manager for Rossignol Skis, even moving to Utah for a short stint at their head office. Joyride would slow down those years, and Kaye eventually bought out partner Chris Winter, but Kaye continued building the odd project in his off hours—and soon discovered his forte.
"While in Utah I was working on the side for Freeride Entertainment and other companies, building specific jumps or features," Kaye says. "Right away, I started specializing in machine-made obstacles and trails. I realized—it's weird to say—I had a talent in that realm, operating an excavator. So I went the direction where I was finding the most success in my niche."
Despite the lull, Joyride and Kaye soon found themselves busy with projects of all sorts across North America. In 2009 they started construction on a trail at Red Mountain, BC, as well as a non-lift-accessed bike park in Black Rock, OR the same year. It was during this interim from Whistler that Joyride started its relationship with one of the largest entities in modern-day action sports—Red Bull, a company whose space program is more advanced than many countries.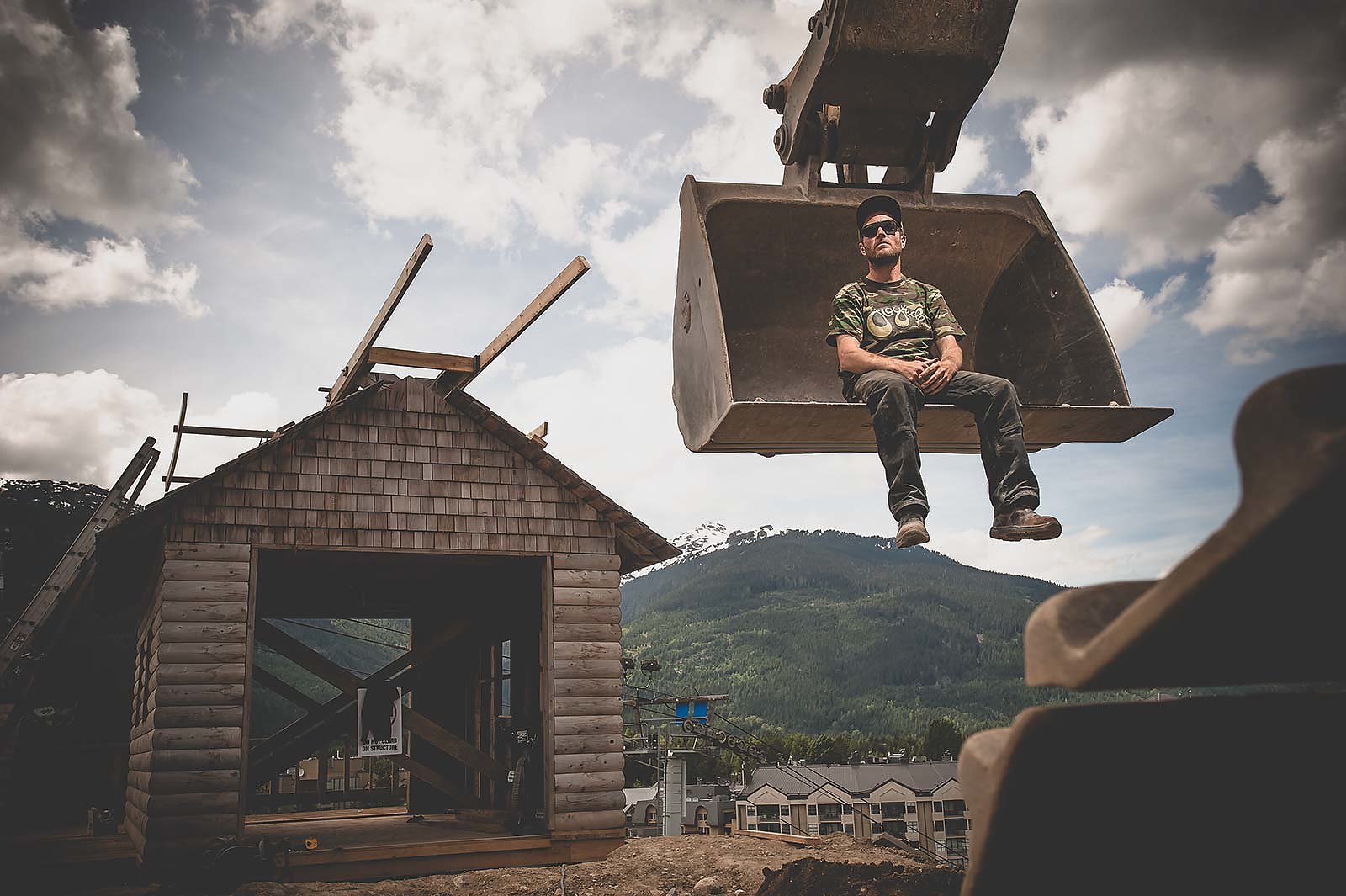 Among other single-hit projects, Red Bull hired Joyride in 2006 to build the Snakepit, a massive jump line in Ymir, BC, then again in 2010 for mountain biking's most prestigious event, Red Bull Rampage. Joyride's involvement at Rampage was a major success and led to another project with the company in 2011, one a decade in the making: the return of the Joyride Slopestyle, the rebirth of the world's original slopestyle event and what has become the main show at Crankworx.
"I don't come up with these designs on my own. I work with the most progressive riders to learn what's current, and every year we learn what worked and what didn't so we're always moving forward."
Kaye, Joyride and Red Bull have approached the creation of the course with the same creativity and innovation as the original. Many folks from Kaye's days building on Garbanzo are still at the mountain, and by reaching out to some of the best athletes in the world for input and inspiration they continue to push the limits of what is possible on a bike.
"I don't come up with these designs on my own," Kaye says. "I work with the most progressive riders to learn what's current, and every year we learn what worked and what didn't so we're always moving forward. We know we're never going to make everybody happy—there are always improvements to be made, but we all listen and collaborate together."
As much as he gives credit to the riders and Red Bull, Paddy also acknowledges Intrawest for their initial openness, from those first few trails to what has become one of the sport's biggest parties. Without their willingness to try something new, the bike park wouldn't exist—and modern freestyle mountain biking would almost certainly look quite a bit different.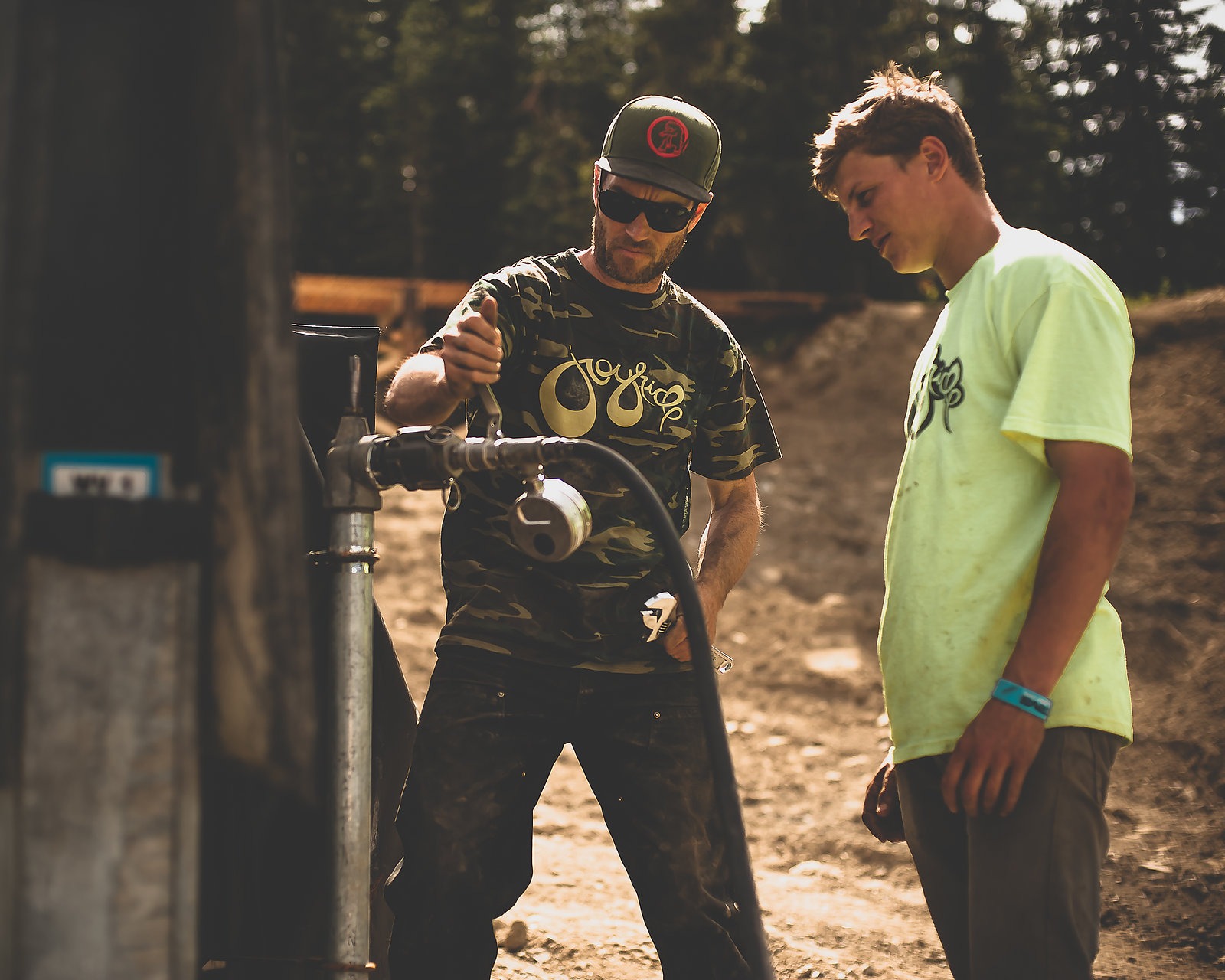 "Rob McSkimming [Vice President of Business Development for Intrawest] was one who understood what all these young kids were saying," Kaye says. "He went to bat for us time and time again, and still does. We've had our differences in the past and it's possible that we'll butt heads again, but I have to give him credit for what both he and Intrawest have done."
Deep in the Selkirk Mountains of BC, Kaye and Joyride are involved in another one-of-a-kind operation: Retallack Lodge's recent foray into mountain biking. Using trucks and helicopters to shuttle riders along the ever-increasing network of trails crisscrossing their tenure, Retallack's summer packages include the same high-class amenities as their winter ones. It's unprecedented in the bike world, but despite the risks Kaye sees potential for similar operations across Canada.
"They might be jumping the gun a little bit as far as the destination traveler is concerned, but there's no reason why an established operation like Retallack couldn't mimic its winter model," Kaye says. "That's the goal, and the trail building is amazing. It reminds me of the bike park 10 years ago, when everyone was saying, 'There is no way this will work.' But what we've always said—and still say now—is 'build it and they will come.' You build a good trail and you provide the facilities and, next thing you know, people are there."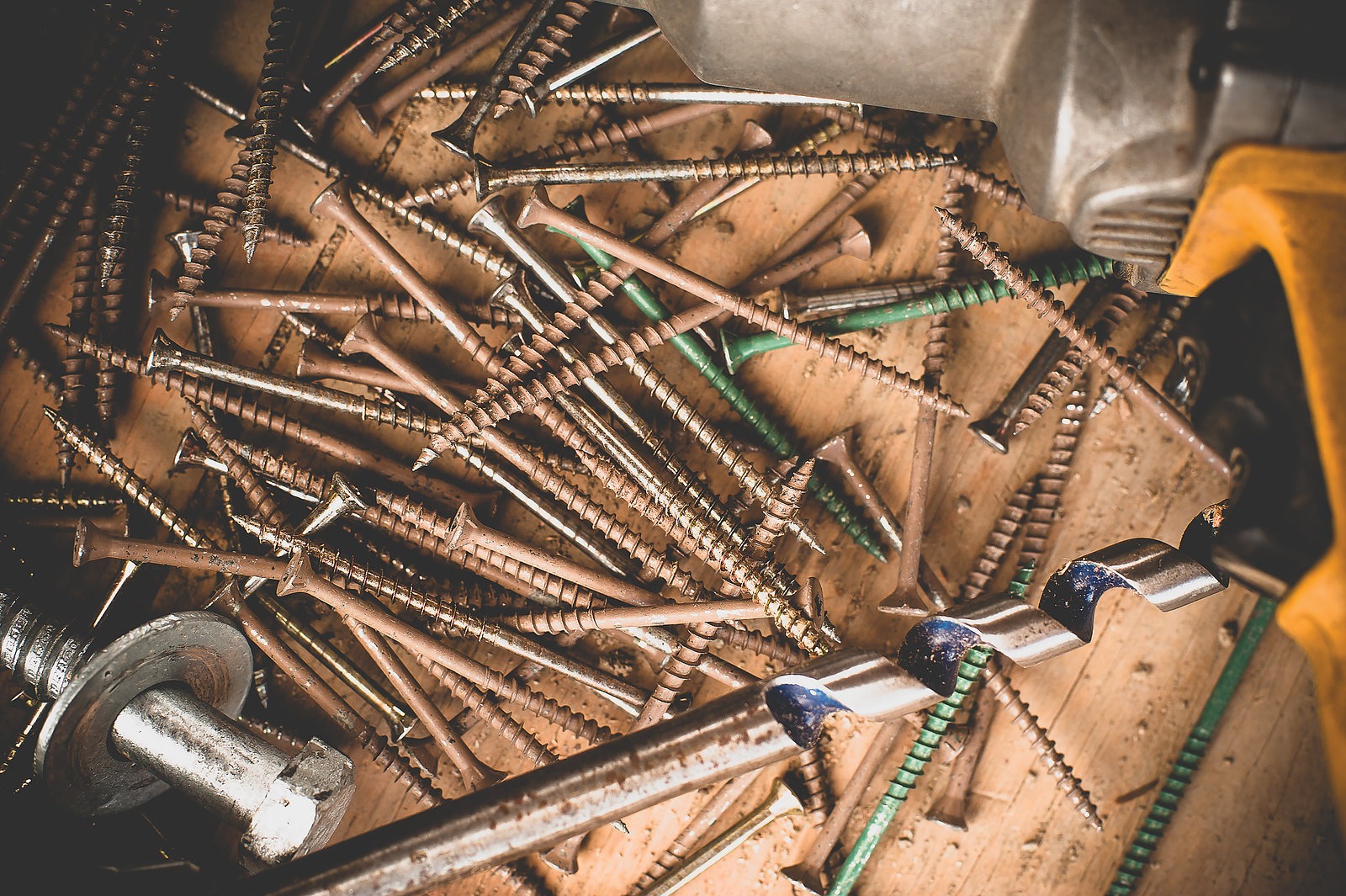 Kaye has spent the past two decades on the frontlines of the sport, involved with (and often responsible for) some of mountain biking's most cutting-edge innovations and frequently working with the best riders in the world. But that is the glitzy side of Kayes's history; more than monster jumps and high-class heli/cat operations, his current focus is on community-oriented, public-use trails, the kind intended for commuter bikes over DH rigs or dirt jumpers.
"I'm able to take the lessons I learned collaborating with athletes and working events and bring them to recreational trails."
"I'm able to take the lessons I learned collaborating with athletes and working events and bring them to recreational trails," he says, "just like a car company who develops stuff on the racetrack before bringing it to the consumer. It's mostly things the usual riders would never even recognize; they just think, 'Wow, this is a fun trail!' It all meshes together."
Even while working at glamorous locales such as Crankworx and Retallack, it's Joyride's public-use projects across the US and Canada that have occupied the company's greatest efforts. Currently they are building a network of community trails in Rossland, BC, as well as the Sea to Sky trail in Whistler—a project that will eventually connect the towns along that corridor.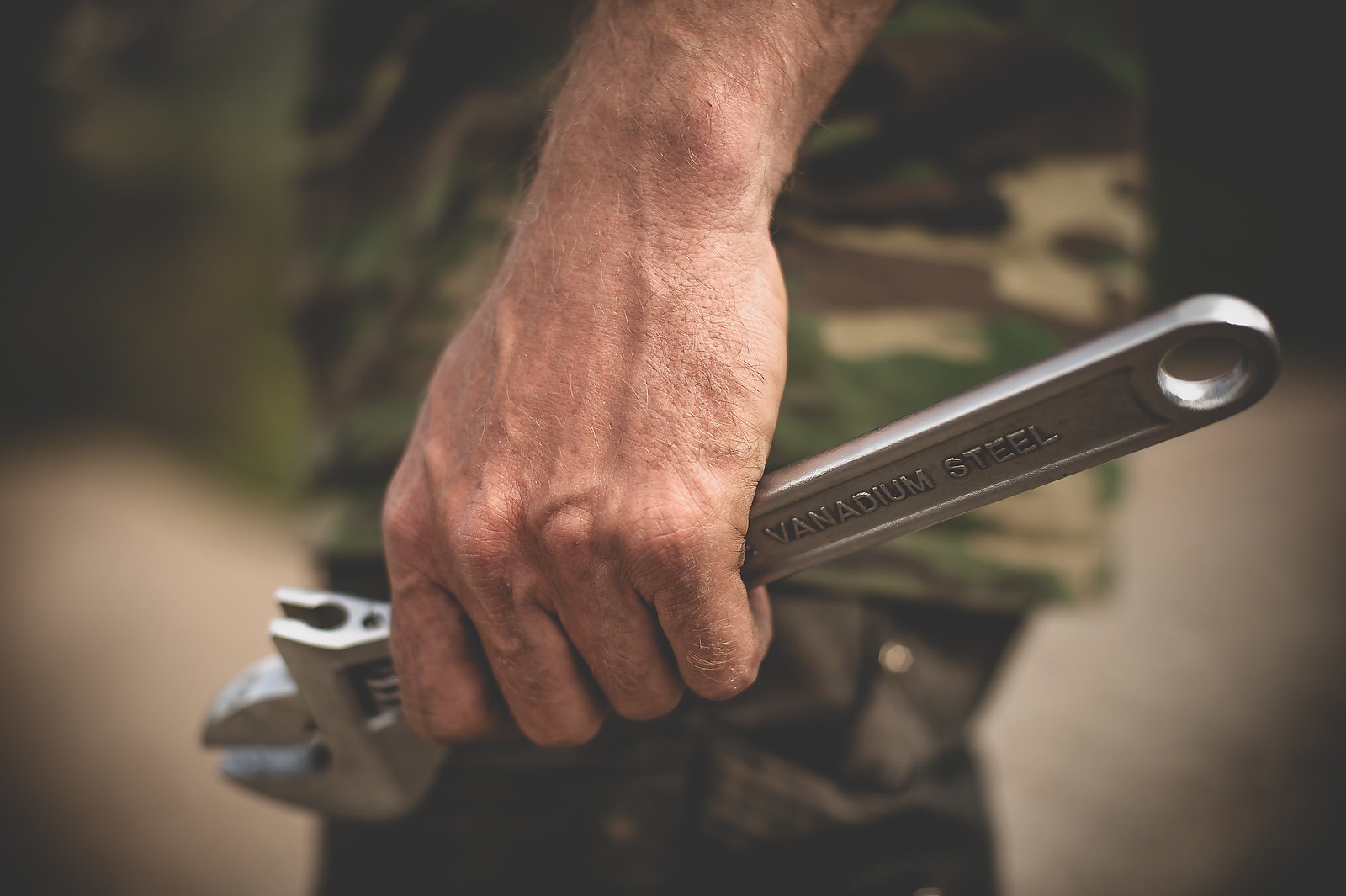 "Now we're working with communities to develop more blue-square trails and skill centers," Kaye says. "Long-term trails, and you can't go in with a couple year vision—if you run an excavator through the bush, you're thinking 20-plus years, more of a sustainable program. They may not necessarily be Joyride's legacy, but I don't want my legacy to be a 60-foot booter. I want it to be a flow trail that the whole family can ride."
Kaye's hands are covered in the dirt of two decades of mountain biking. The calluses have been earned on some of the sport's most iconic features, and the soil under the nails comes from years of innovation and creation. The Carharts and haggard boots he wears amongst the jumps and features of the Joyride course may fit the builder stereotype, but it is those rough fingers that identify him as a true artist, a mud-stained master of his craft. His career has been a lucky and prolific one, a dream aspired to by thousands around the world. Kaye realizes this, and the Godfather is grateful.
"I count my blessing every day, for sure," he says. "The phones been ringing and there are a lot of opportunities coming our way; it seems to be a growing industry right now. I started Joyride in '97—sixteen years ago, a long time. When I imagine where the sport is going to be in 10 years, all I can think is 'Wow! It's going to be crazy!' That's exciting, and I still feel like I'm right in the middle of it all."