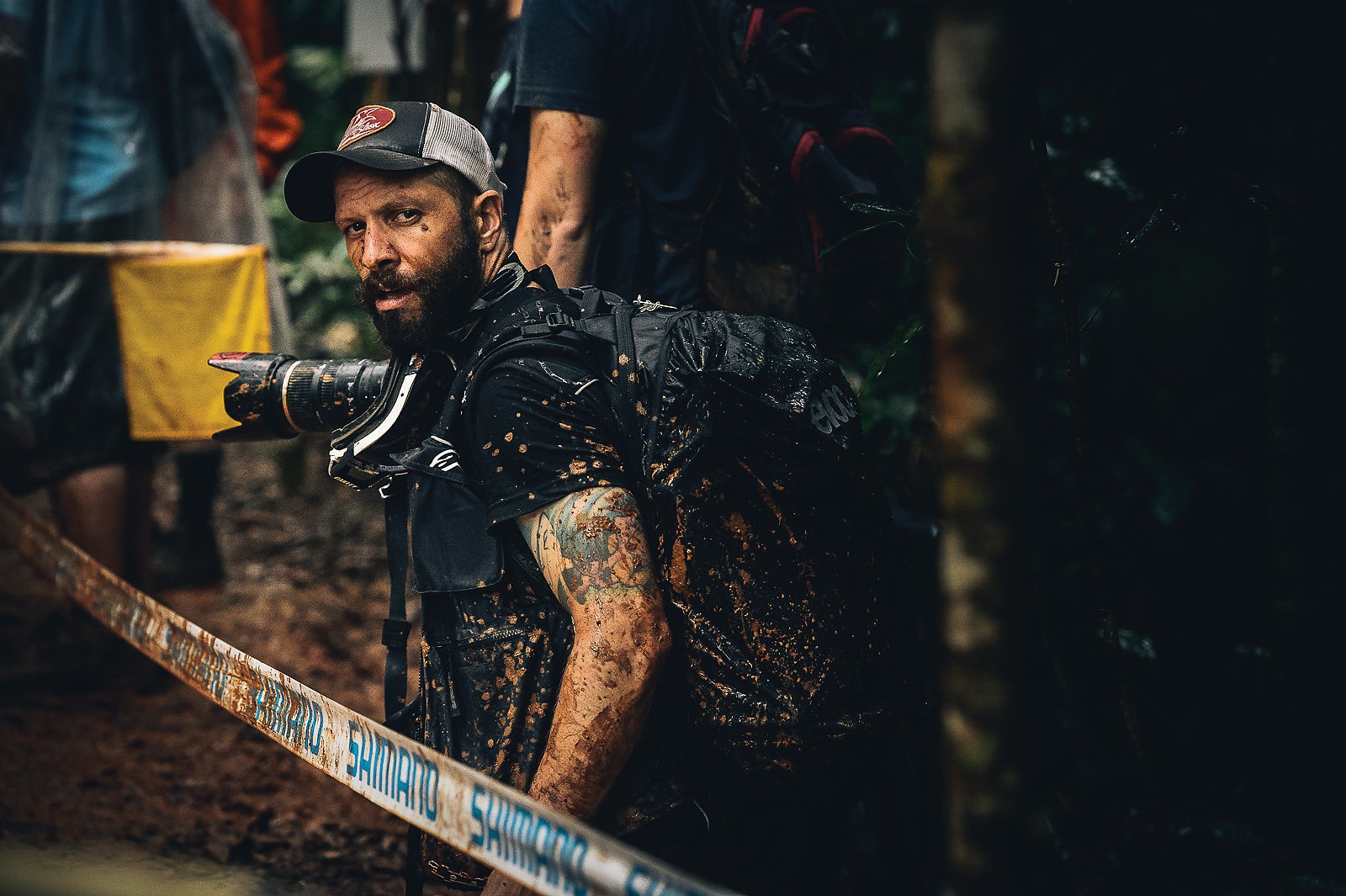 Moments In Between - Sharks, Bison and Borderline Exhaustion with Matthew DeLorme
It's October, and mountain bike photographer Matthew DeLorme is sitting astride an ATV, camera behind him and his hand on the throttle.
He's in southern Colorado, and it's an intimidating shoot—even more so than the muddy, off-camber corner he'd perched below at August's infamous UCI World Cup race at Mont-Sainte-Anne, Quebec.
That's because his subject isn't a jersey-clad racer, barreling by at 20 mph. It's a 1,500-pound bison, the largest mammal in North America and fast enough to chase down his ATV.
But DeLorme's prepared. In fact, he's here on purpose. The race circuit has ended, and now it's time for personal projects. In Matthew's case, that means chasing one of the continent's most powerful animals. It's one of the first shoots of his new, two-year project to capture the essence of ranch life in the area.
"I moved to Colorado last spring and I wanted to think of a good project to do in the off season," he says. "Something I could immerse myself in and tell a different story. I'm kind of a sponge for new experiences."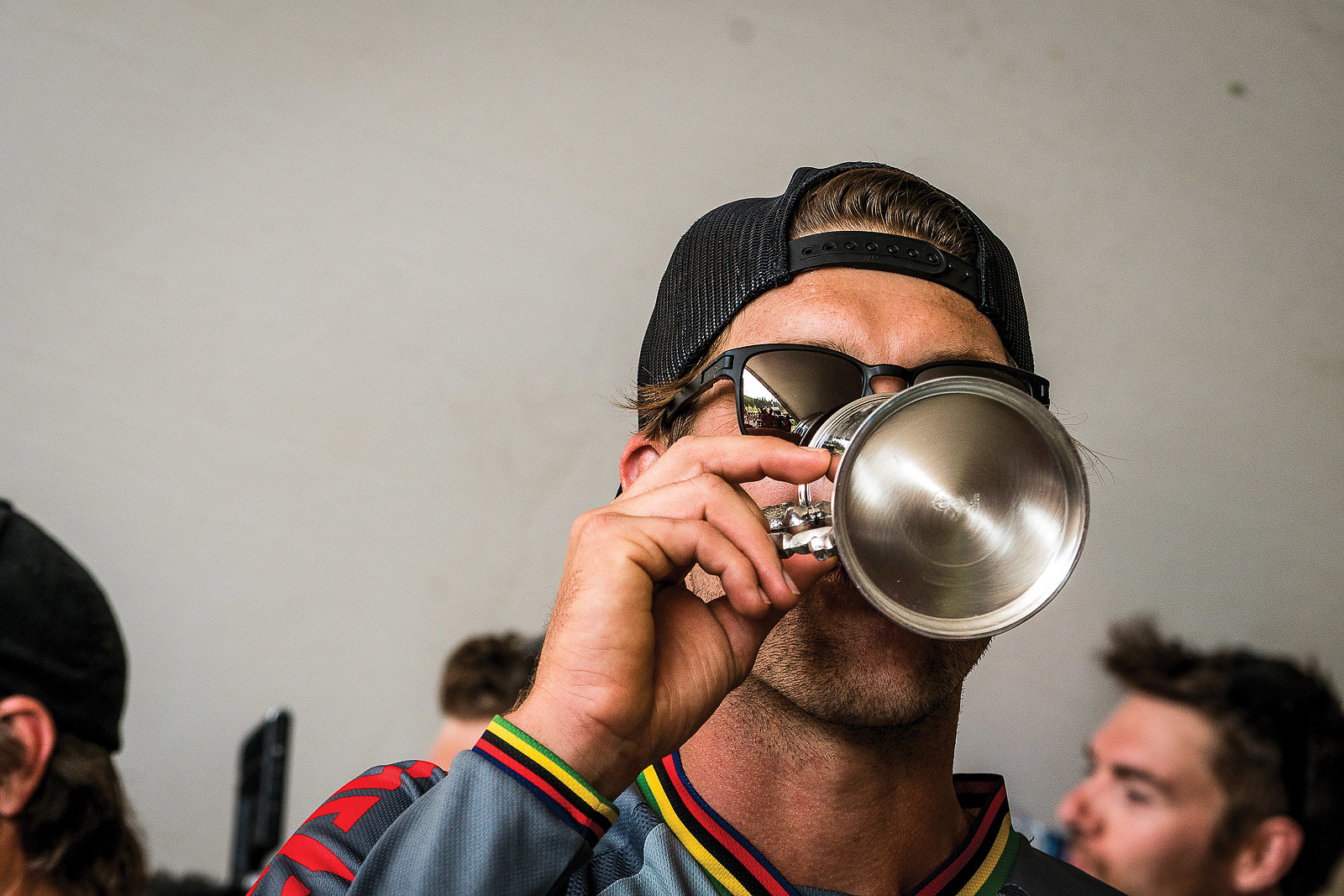 DeLorme is known for telling stories. In the eight years since he first picked up a camera, the 41-year-old has spent time in fish markets in Sicily, at backwoods shacks at the base of ice climbs in Canada, and for the past eight months chasing the world's fastest mountain bikers around the globe, from Chile to Italy and 14 other countries in between. In the process, he's become renowned for capturing a stunning combination of intense action as well as quiet, emotional moments.
The journey to UCI World Cup races and bison chasing began in Yarmouth, ME, where DeLorme was born, and then in Vancouver, WA, where he grew up. As a teen he would devour issues of National Geographic, finding himself lost in photographs of places he'd never been. Thanks to a love of sharks, for a while DeLorme entertained thoughts of becoming a marine biologist, and he was especially drawn to underwater imagery.
As he pored over photos from the likes of adventure photographers Galen Rowell and Sebastiao Salgado, DeLorme's passion for bicycles grew as well. He still remembers his first experience on a bike, when, at age 13, his older brother convinced him to join on a ride to Government Camp, OR. It was a 120-mile round trip, on one of the hottest days of the summer.
"I borrowed my stepfather's extra-large Peugeot," DeLorme says. "It was a hybrid bike with massive heavy wheels. The thing was probably made of lead and it was way too big for me."
The memory is still a fond one, despite the fact that he fainted, was given a ride by a sheriff for the last three miles, and slept that night shivering in the basement of an old ski school. DeLorme rode home the next day, unassisted, and immediately began saving for his first "real" bike. It was the beginning of a lifelong addiction to two wheels—and an understanding of the grueling moments that went with the sport.
A few years later, DeLorme was back in Maine, having dropped out of art school in Portland, OR due to a disdain for being told what to do, especially when it came to art. Back home, he earned his living working in the restaurant industry, but found that being yelled at in a hot sweaty kitchen wasn't much better. The passion for art, however, survived—just now in the form of photography. He saved to buy a Nikon N90, and read every photography book he could get his hands on. While his initial dreams of shooting underwater were derailed by the cost of the necessary equipment, he soon found he was happiest in the woods on a bike, taking pictures of his friends.
Being self-trained and self-funded, DeLorme found a mentor in the form of a local bike shop owner, and he convinced his friends to ride the same sections of trail over and over until he got the perfect shot. He traveled to races on his own dime, driven by a desire to capture the type of moments he'd spent years studying.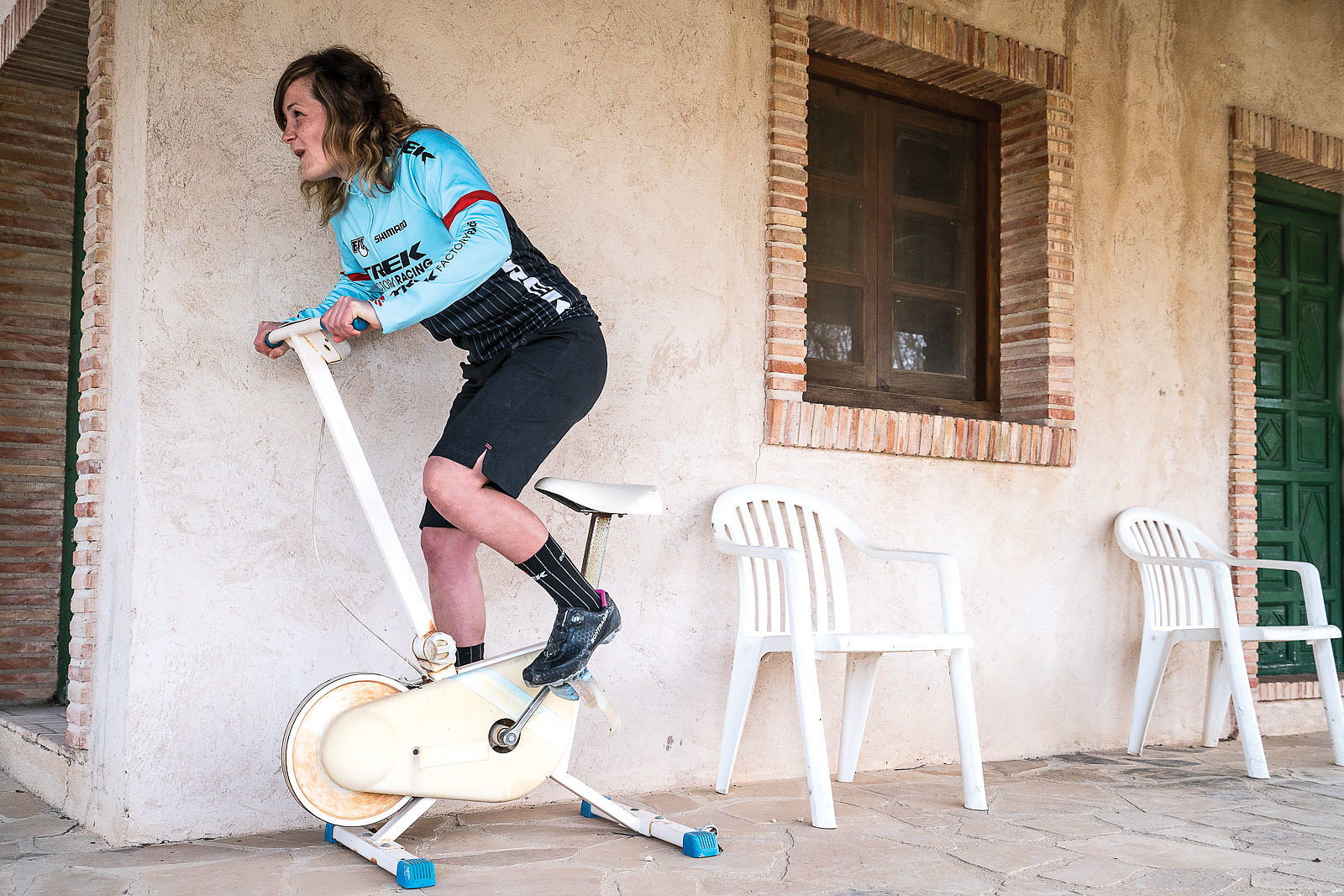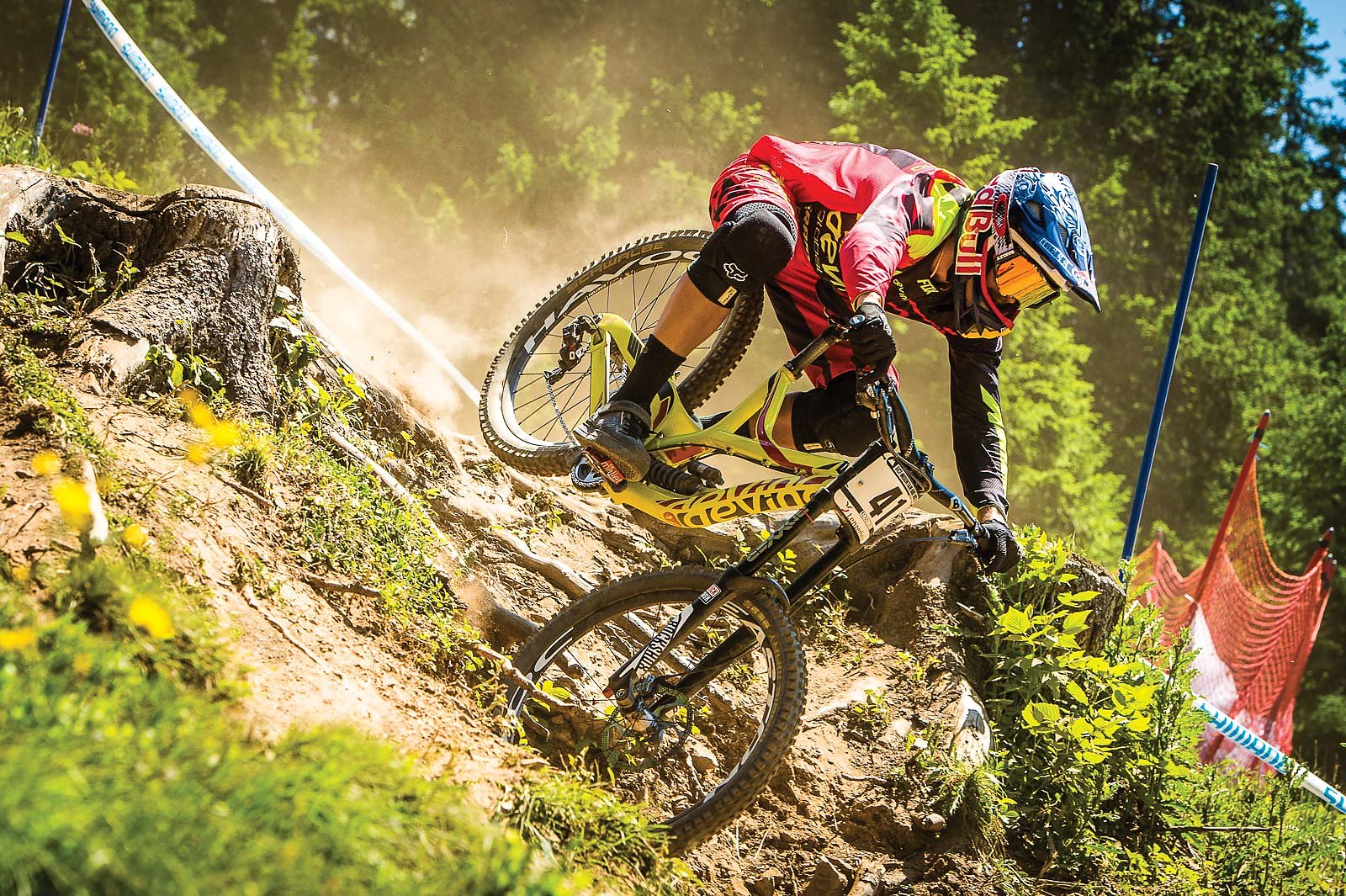 "I went to the US Open, Bromont and Mont-Sainte-Anne," he says. "That's where it really clicked that this is what I want to do. You get to see your idols hurtling down the track and the atmosphere is amazing. That's where the lightbulb went off."
Still working the restaurant life, he began shooting sporadically for Decline Magazine. It was piecemeal, but an experience for which he credits his ability to capture the blatant speed and aggression of a downhill race as masterfully as the transcendental exhaustion of an cross-country finish.
It didn't go unnoticed. Four years ago, he was offered his dream job as a photographer for Trek, the moment he considers he became a true professional. But as far as his storytelling goes, it hasn't changed much for DeLorme (besides allowing him to quit his restaurant job). You'll still find him in the same rowdy situations, on notoriously gnarly corners, under jumps at Joyride, or behind a bison herd in Colorado, kicking up a dust trail as he chases down the next new experience.