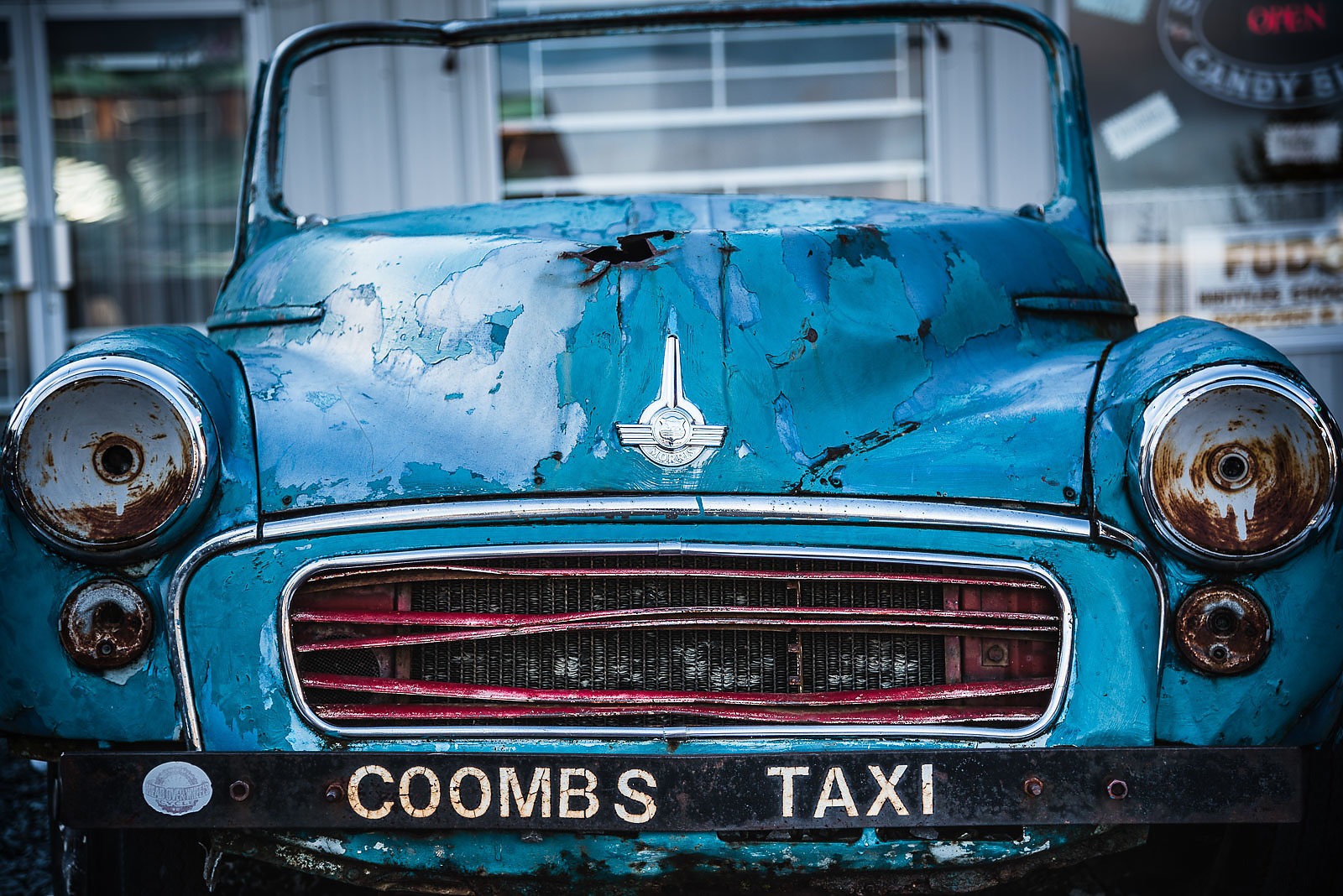 Master of None Chasing Waves, Powder and Loam with Cautious Optimism
I grew up on Vancouver Island and my formative years are something I refer to as B.S.—Before Sport.
Where athletics were concerned, I was a late bloomer. This is why I wanted to return as an adult; to mine the Island for the wide variety of weather conditions and terrain it offers, and for the plethora of activities available with very little travel. For this mission, my hopes were to combine snow, surf, and dirt into one trip, with a crew of people who could hold their own in each discipline and truly appreciate the effort it would take to pull it off—not to mention the luck.
The shoulder season seemed to be the best time to reap maximum benefits in accomplishing this, as it bridges the gap between winter and summer—albeit with mediocre skiing, sometimes sloppy waves and wet, muddy riding. The off-season offers the equivalent of a lukewarm bath when it comes to ideal conditions and expectations must be appropriately tempered, so we set off with a solid goal and three days to accomplish it.
I was travelling with three transplants—Seb Kemp, Dylan Wolsky, Paul Stevens—all of whom hail from either England or Australia and have settled in Canada mostly for the women, but also for the four distinct seasons. As Seb explained it, in England "winter is just a grey rainy season, spring doesn't exist, summer lasts for a total of 36 hours—that's 36 hours spread unevenly across all 12 months—and autumn is just the season you start drinking even heavier because you realize the promise of summer was just a false hope, again." This year, British Columbia's winter season lasted longer than most, and turned March into more an asshole season than a shoulder one, but we remained cautiously optimistic the timing would work out and something good could be salvaged from it.
Skis, snowboards, bikes, and surfboards were loaded onto Seb's truck in Squamish one overcast Thursday afternoon, and we set sail for Nanaimo where we would pick up our photographer, Dave Silver. Though we didn't talk much about it, with rain forecasted for the duration, we all understood to expect less than stellar experiences. We would stay in Nanaimo for some sloppy mountain biking, head to Tofino for some unpredictable surf, and finish off with some slush at Mt. Washington.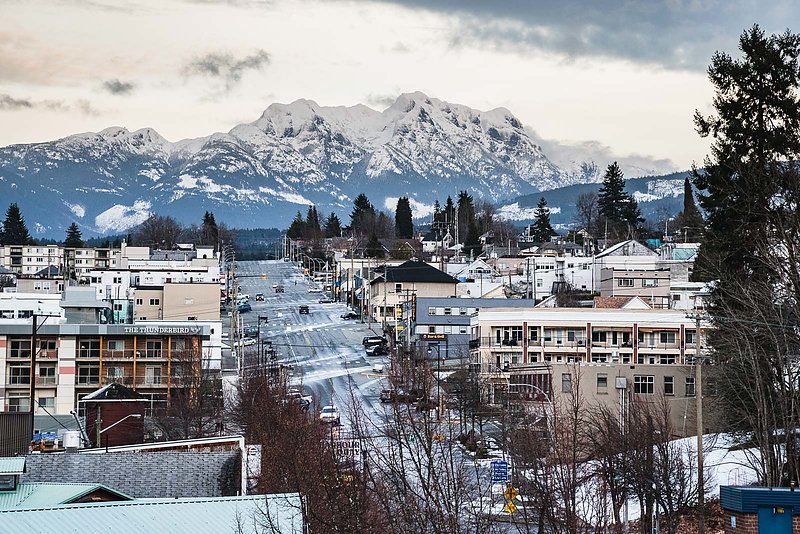 Still, road-trips and friends being what they are, it would be a pretty cool trip. We filled the hour-and-a-half ferry ride with good-hearted banter, sharing stories of our wayward youths, and drinking tea—as you do with these guys. When our ferry finally pulled into the Nanaimo harbor to large white flakes dissolving into the choppy ocean, we quickly adjusted the order of events. 
Over the years, I've learned the key to any successful adventure lies in the ability to be flexible—and in having friends who will let you crash at their mountain cabin at a moment's notice (thank you, Dean Tennant). We knew that if it was snowing at sea level there was potential for a very good day at Mt. Washington, and we knew for certain that none of us wanted to mountain bike in the snow.
Any concerns we might have had about losing mountain biking from the itinerary due to snow were quickly suppressed when we woke up to blue skies and fresh snow on the mountain the next morning. In fact, the conditions were so good that I woke up to the crew fully geared up and power-eating granola to prepare for the line-up—they'd been conditioned by all their years fighting for powder in Whistler.
"I thought we might be lucky and get some fresh snow on hard pack with overcast conditions," Dylan said, "But we got 10cm of fresh with bluebird conditions and a few deep wind blown pockets of amazing snow!" Our original dirt day turned into a terrific snow day, and instead of roosting loamy berms, we were taking deep pow turns, without any second guessing of our change in plans.
We left Mt. Washington after lunch and a round of Fireball and headed to Port Alberni for a night of sushi enjoyed in Swiss chalet décor, and lively conversation of the unrequested drinking straws heralding the end of the world sort. The next morning, still high on the amazing day of skiing and snowboarding, we set out to find surf.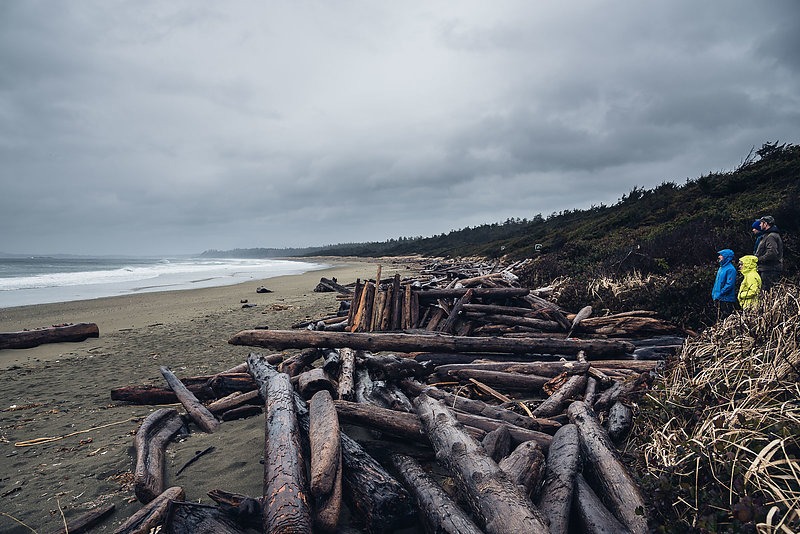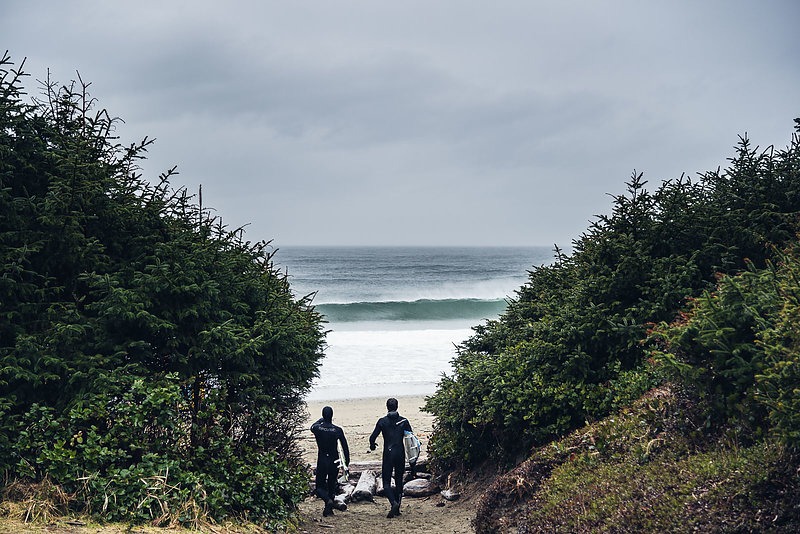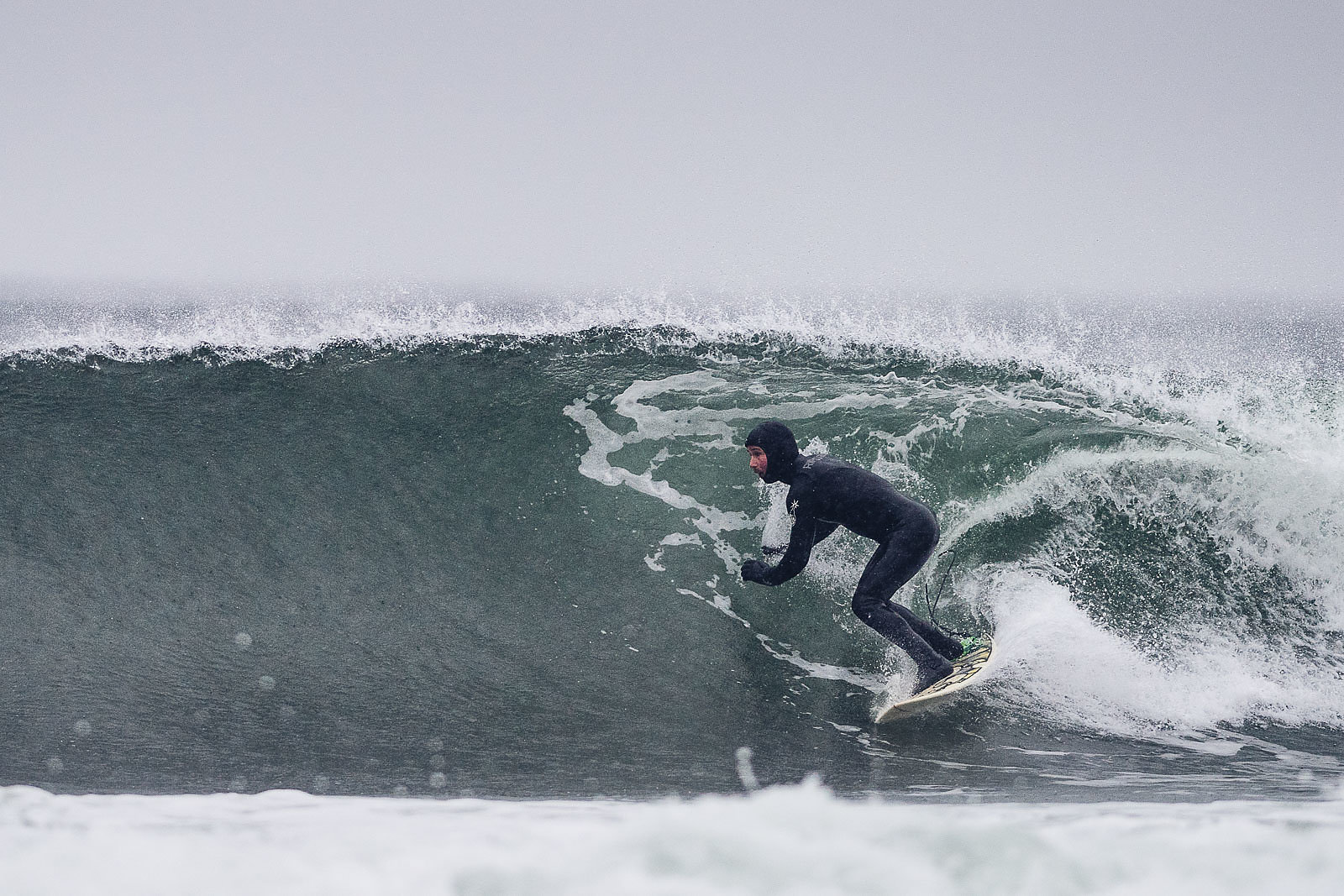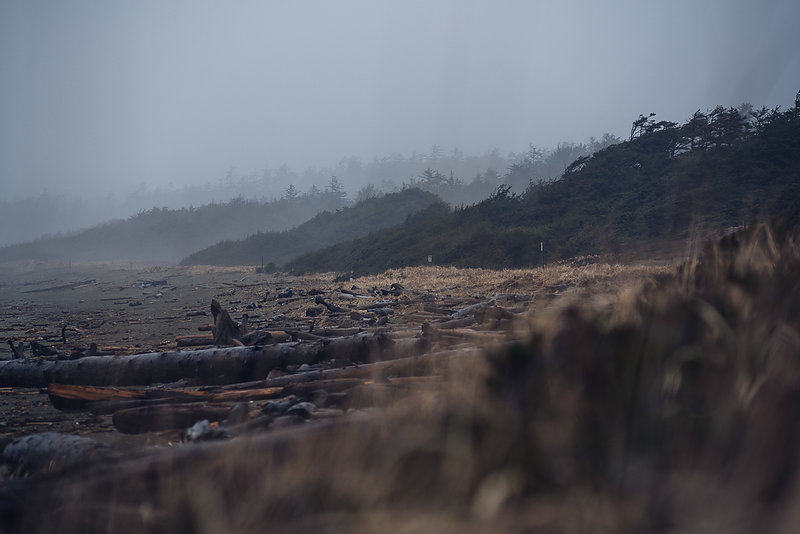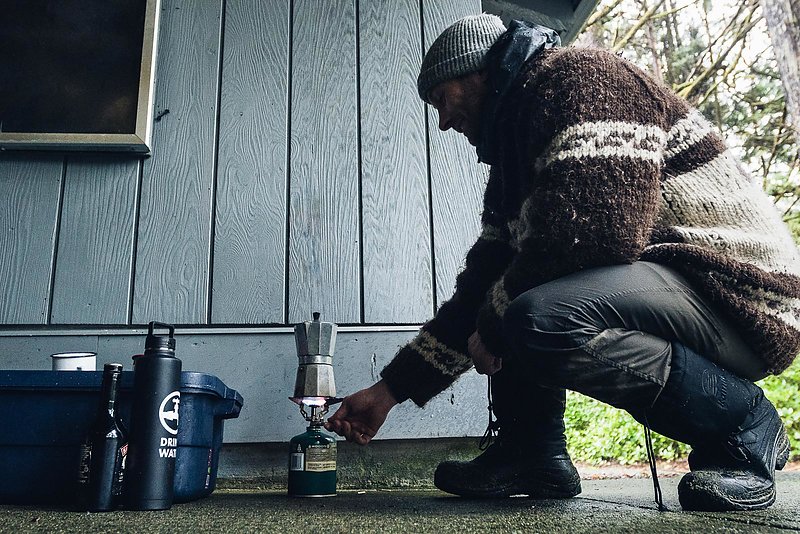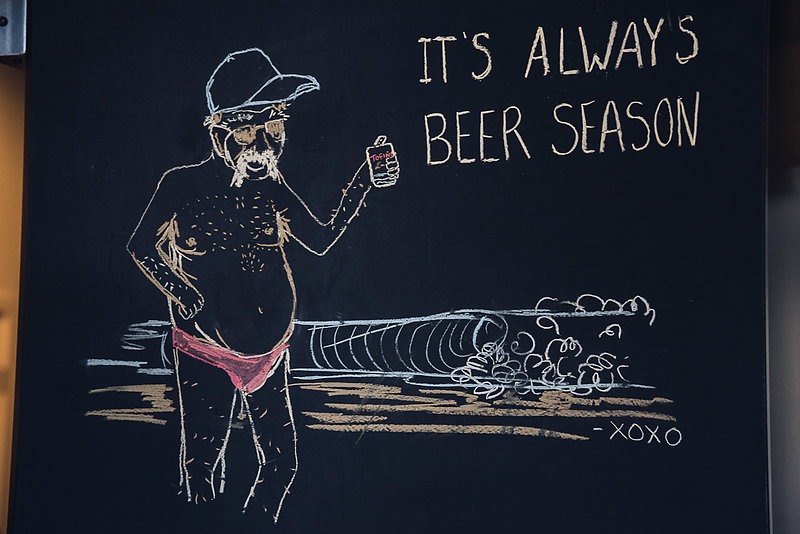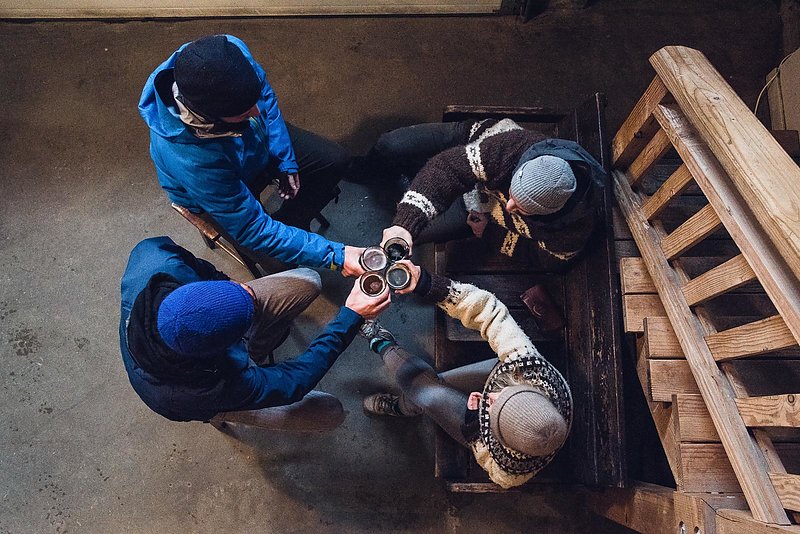 Dylan expressed it best when he described Tofino as "hit or miss." The unfortunate reality was that most of the beaches were blown out, but after some searching we found a beach with headland protection from the wind. It offered great surf with a right break at high tide. "Rolling up to Wickanninish beach on Saturday morning off the back of a sick pow day, and realizing that the dream had become reality, and that we were potentially going to score amazing conditions for all three sports was one of the best moments of the trip," Paul said afterword, in disbelief of our luck.
While Dylan and Paul became acquainted with the local sea otters, those of us who remained on land felt the full force of a Wet Coast day. We abandoned any plans to make shelter or a fire after an eye was nearly lost to a tarp bent on escaping our grip, and instead we waited patiently—tea with Baileys patiently—until it was time for our excursion to the local brewery. And that was how beer became the unofficial fourth sport of the trip.
Another surf session and more than a few beers later, we left Tofino to arrive in the dark to a very soggy Nanaimo where once again we woke to discover that fortune favours the bold. 
Another surf session and more than a few beers later, we left Tofino to arrive in the dark to a very soggy Nanaimo where once again we woke to discover that fortune favours the bold. Cloudy skies but no rain. Closer to ideal conditions than we had anticipated to ride a virgin trail that had just opened that morning. A little weather luck and Dave's local riding community connections and it was going to be an excellent day.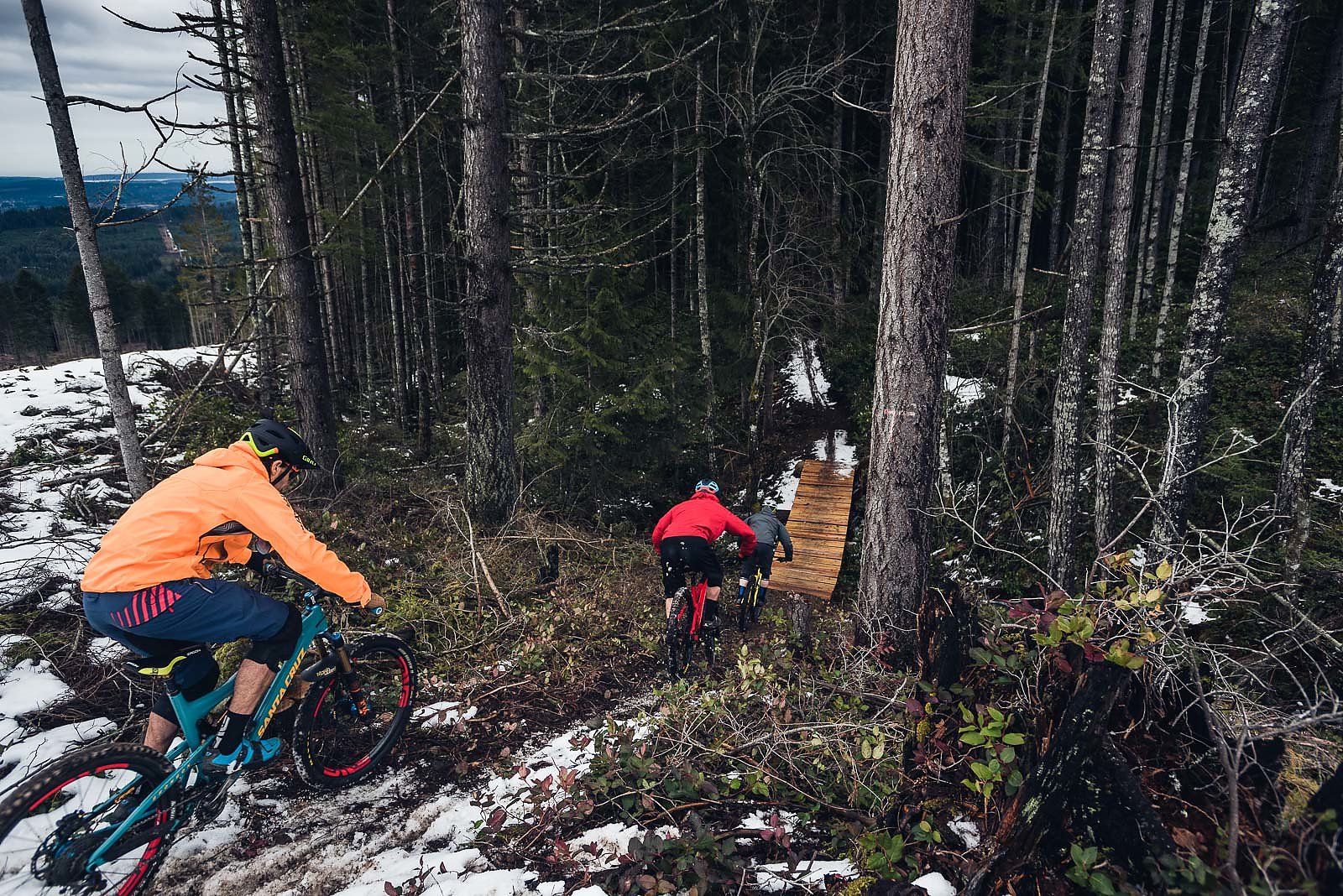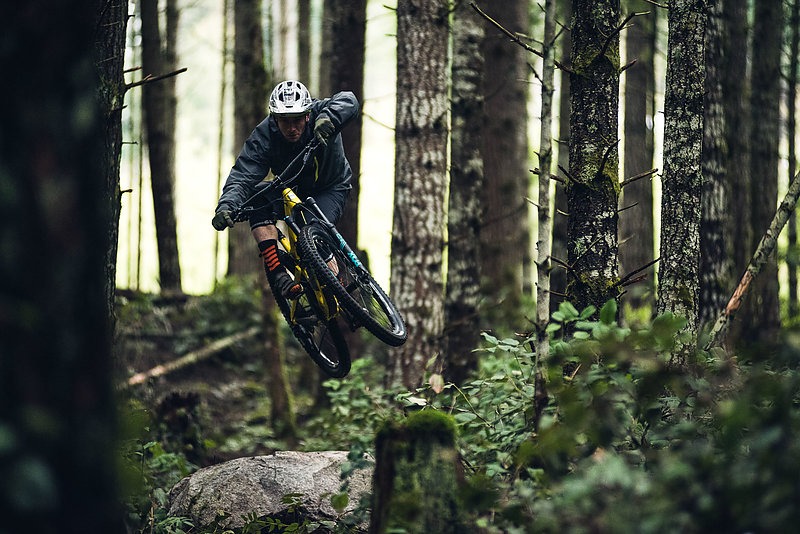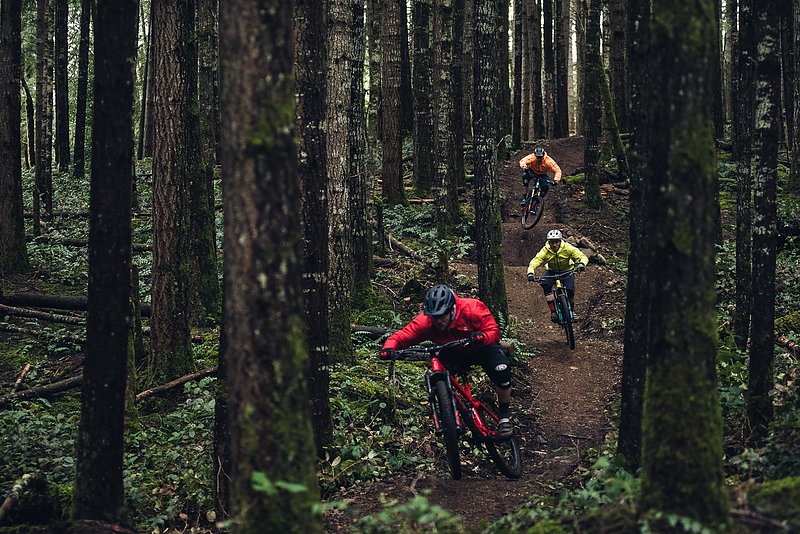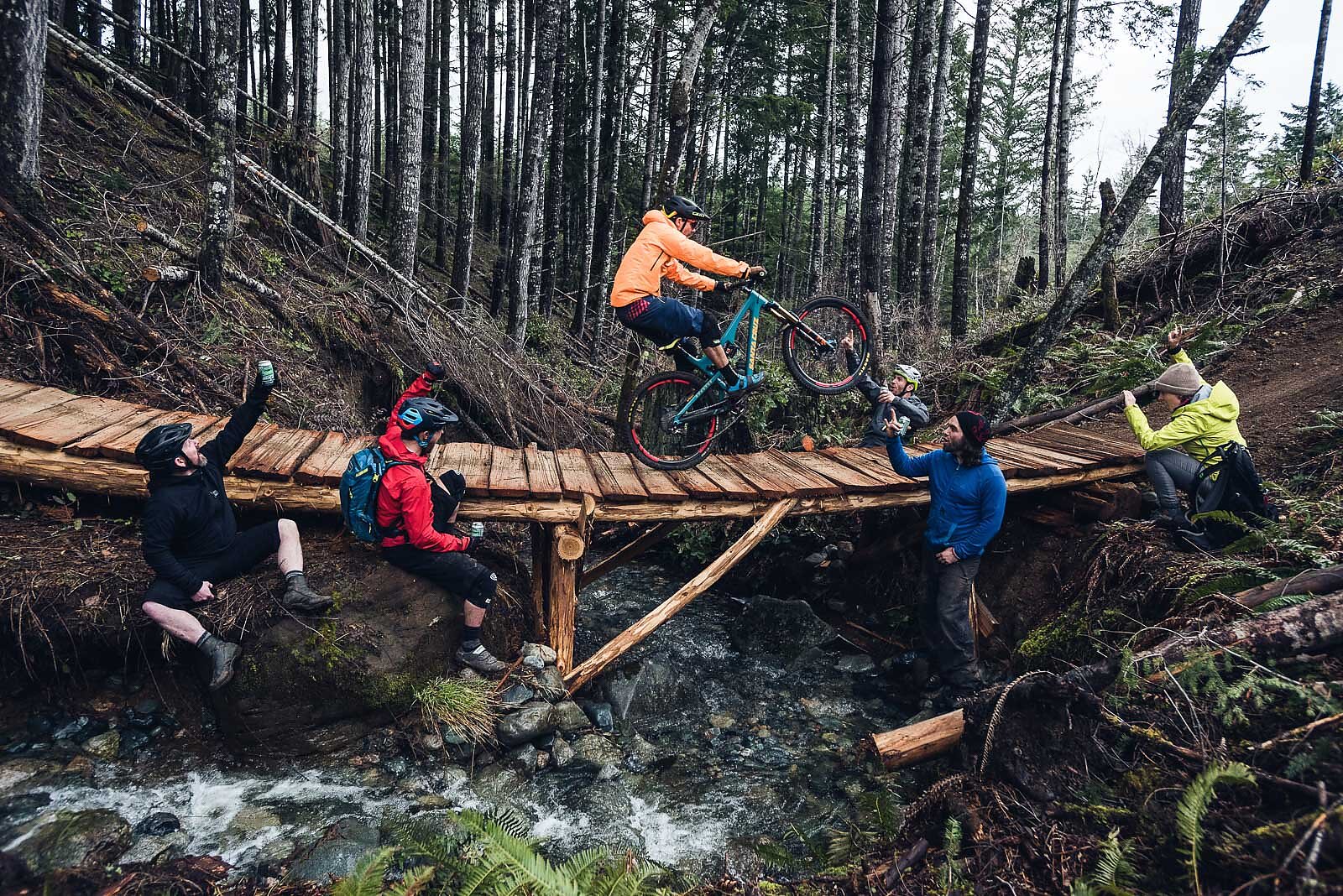 As with any road trip, the magic occurred as much in the in-between parts as it did during the skiing, snowboarding, surfing, and mountain biking. From the unexpected education in sea otter mating rituals, best efforts to induce diabetes with endless bags of candy, a desperate attempt to unlock a waitress' phone to change the NSYNC song, to the plentiful Point Break references, the conversation and laughs were non-stop. "Even if the conditions had been terrible, with the company we had we would have still had an amazing time," Dylan said. And even though we did score, that's the truth.  
"I think the chase of getting the great conditions for each sport had us all buzzing with anticipation each day and full of energy to get after it, allowing no time to get tired," Dylan said as the weekend wound down. It wasn't until we had achieved everything and were queued to head home on the ferry, that the exhaustion of the tasks and pace we had arranged for ourselves set in. That's predictable, but our complete satisfaction never had been. "To get a full blown powder day at Mount Washington, offshore wind and shoulder high waves in Tofino, and then hero dirt in Nanaimo, all back-to-back-to-back, totally blew my expectations," Paul expressed, and we all concurred. Much like comedy, as Seb put it, the weekend was "all about the timing—that and keeping an eye on the weather charts." Though not in the order originally intended we had done it—and far better than expected.
As the ferry rumbled away from the dock and I resisted the slice of lemon meringue pie twerking in our direction from its shaking display case, we reminisced on one hell of a good weekend and the weather luck we had. It'd be nearly impossible to pull it all off again.
So for our second annual, we'll just have to go for all three in one day.