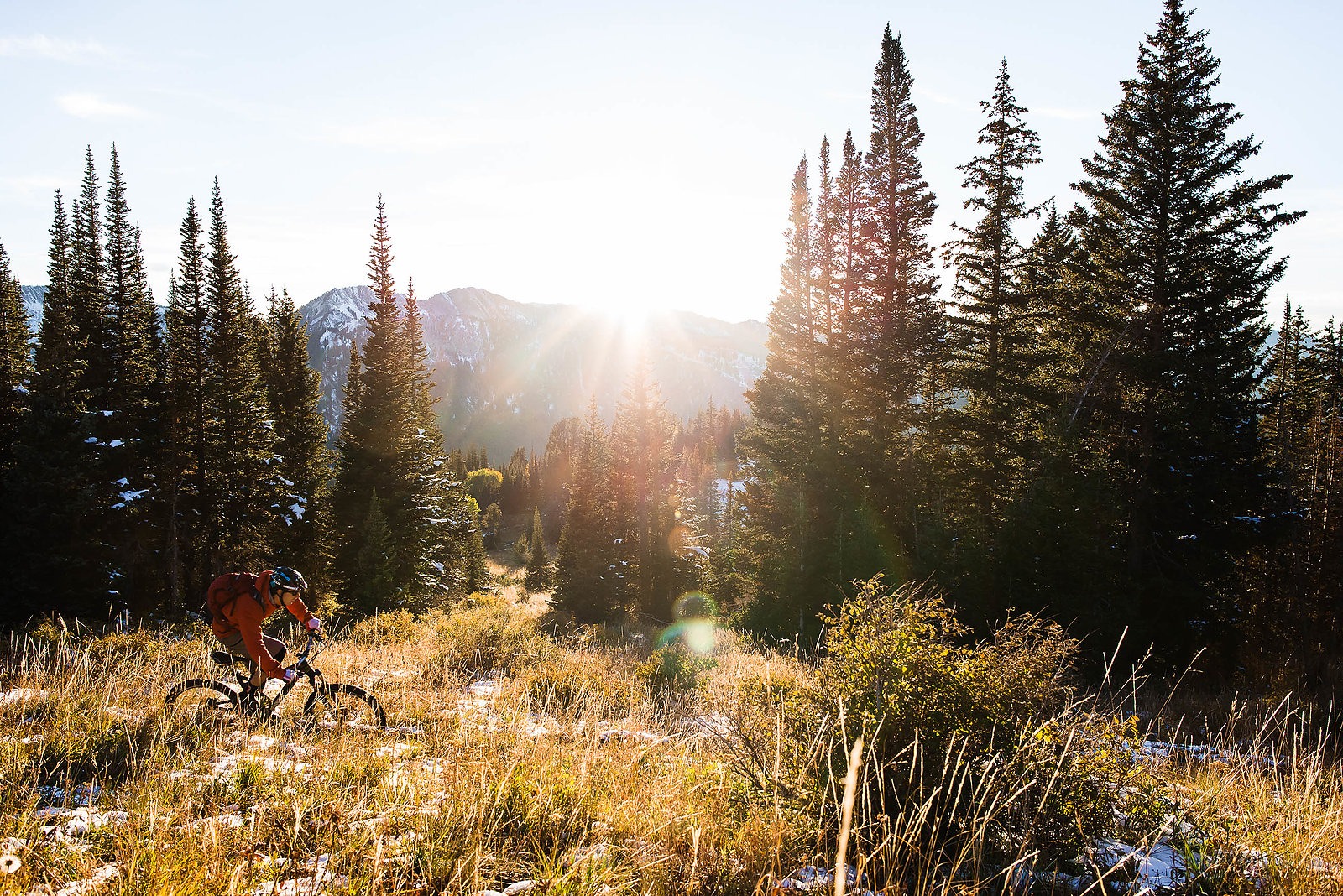 Lost Gold
"Okay, we need to make some decisions," says our guide Scott House. We're standing on a ridge above Park City, UT, the trail ahead obscured under 10 inches of snow and the temperature a biting 28 degrees. "I'm seriously worried about hypothermia."
But House and our other two guides from White Pine Touring, along with Park City local and professional biker Eric Porter, aren't phased. There are over 400 miles of trail surrounding the small mountain town, and even with the blanket of white our options remain plentiful. Rather than continue up the ridge as planned, we decide to drop down a trail from the saddle. Porter and House get even more excited.
"I think my favorite time to ride this thing is when there's snow on it," House says. "It's great in the summertime, but I think the last three years I have had first tracks on that trail. I don't think it's much better than that."
For most, Park City is known for world-class skiing, a jet-set crowd and Robert Redford's Sundance Film Festival. But under the southwest sun, snaking through the high-end condos, weaves a network of world-class trails, the diversity and quality of which have earned the town IMBA's most prestigious gold-level designation. But as impressive as the single track is an authentic mountain bike culture, promising that, in a town built on mining, there are more precious riches than gold.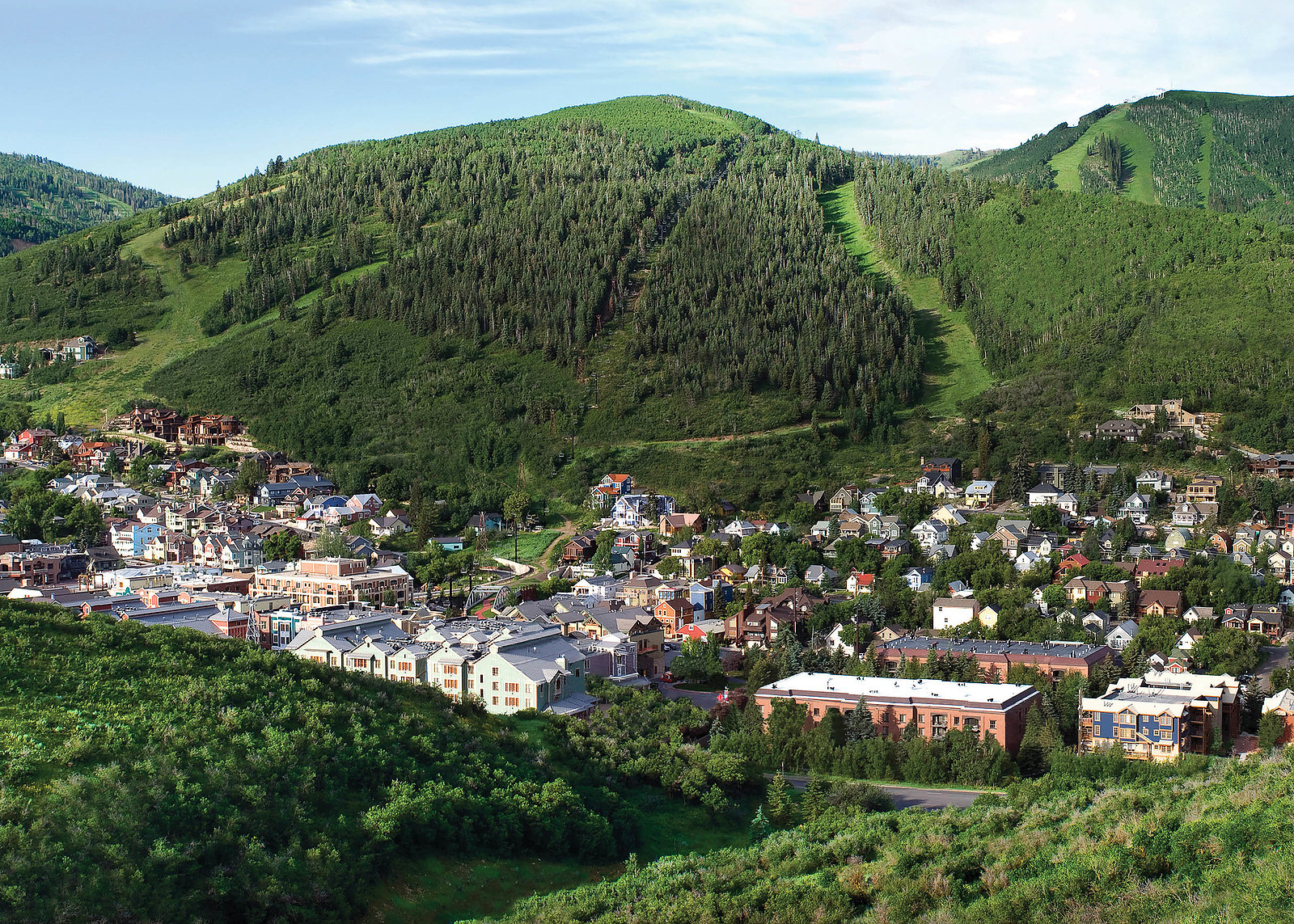 What first catches your eye in downtown Park City are the mining-era buildings lining the few streets. The city owes its origins to silver lust—founded in 1968, this boom lasted until the 1960s (when it was listed on the National Registry of Ghost Towns). It wasn't until the 1980s that the ski boom struck. Soon high-end condos invaded the surrounding hillsides, art galleries sprang up like Russian thistle, and property values rivaled historic silver prices.
However, thanks to forward-thinking land management and progressive leadership, rather than another victim of uncontrolled development Park City has become a showcase for open-space preservation. This becomes apparent as soon as you hop on a bike. A tangle of paths meander through the town, promising adventure in every direction, and our map reveals a wild scribble of trails, as if an espresso-fueled toddler had gotten his hands on a box of crayons. They zig-zag up the ridges, through the resorts, over into the next valley—a gamut of different styles, and almost all starting and finishing from town.
"There is so much different terrain to choose from without getting in your car," says Charlie Sturgis, executive director of the Mountain Trails Foundation. "Parks and flow trails and XC and downhill—almost anywhere you are you can access a trail, and I think that is a pretty big deal. Your garage is your trailhead."
For us, our garage is the parking lot of White Pine Touring, voted "Best Bike Shop in Park City" in 2013 by The Park Record. That morning we loaded our new Scott Genius LT rentals onto a trailer for a harrowing, icy shuttle to mid-mountain—also accessible via free public bus. We expected this weather, as our ride the day before had also started with snow. But, just as yesterday, we know we'll find plenty of epic riding, storm or not.
The trail starts with sub-alpine pow-slashes, winds through aspen groves, weaves amongst thick Douglas firs, and rallies down a rocky skid track lined with collapsing mining cabins and an abandoned car. Even the street connectors are fun, and as we roll down Main Street we can't help but holler and high-five. And that it is only one trail—there are dozens more, all a short pedal away.
"In my riding experience, there's no place else that has the mileage of trails in such a concentrated area," House says. "Moab, Sun Valley, Jackson Hole—all have great trails, but a lot are on National Forest that you have to drive to. Places like Steamboat have great trails too…but not 400 miles, and not all right out of town."
While the terrain provides the canvas, it's the city's progressive land management that allows for the brushstrokes. As both mayor since 2002 and active citizen since he first moved to the area in 1978, Dana Williams has played a major part.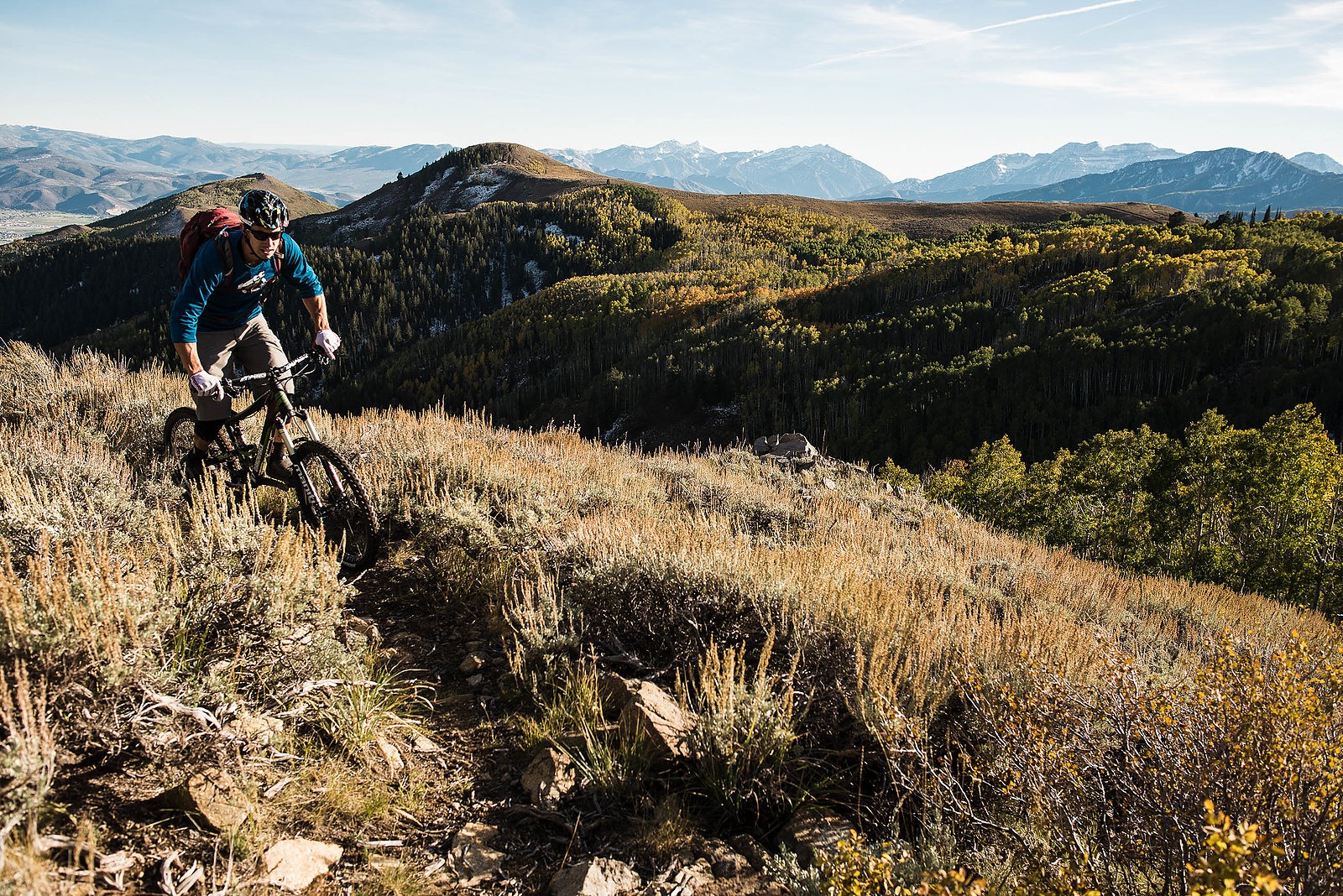 "A lot of places have to deal with the National Forest, private land owners who don't want trails on their property, or people against mountain biking in their area," Williams says. "That's not an issue here. We are really a community embracing trails."
The unique aspect of Park City's trail system is that it's mostly on private land; by offering tax deductions in exchange for development rights, enacting stiff zoning laws, working with land owners for easement rights, and passing bonds (and most recently a permanent tax) to fund open-space preservation, the city has raised tens of millions of dollars. As a result, tens of thousands of stunning acres have been saved indefinitely for trails and recreation.
"We thought at first it would turn into this big hiking mecca and give people things to do around town," Williams says, "but slowly and surely we noticed people coming to bike. Now it's so successful that we're having to make trails strictly for hiking or biking. We could be dealing with meth manufacturing—thank God these are the problems we have."
"We thought at first it would turn into this big hiking mecca and give people things to do around town," Williams says, "but slowly and surely we noticed people coming to bike."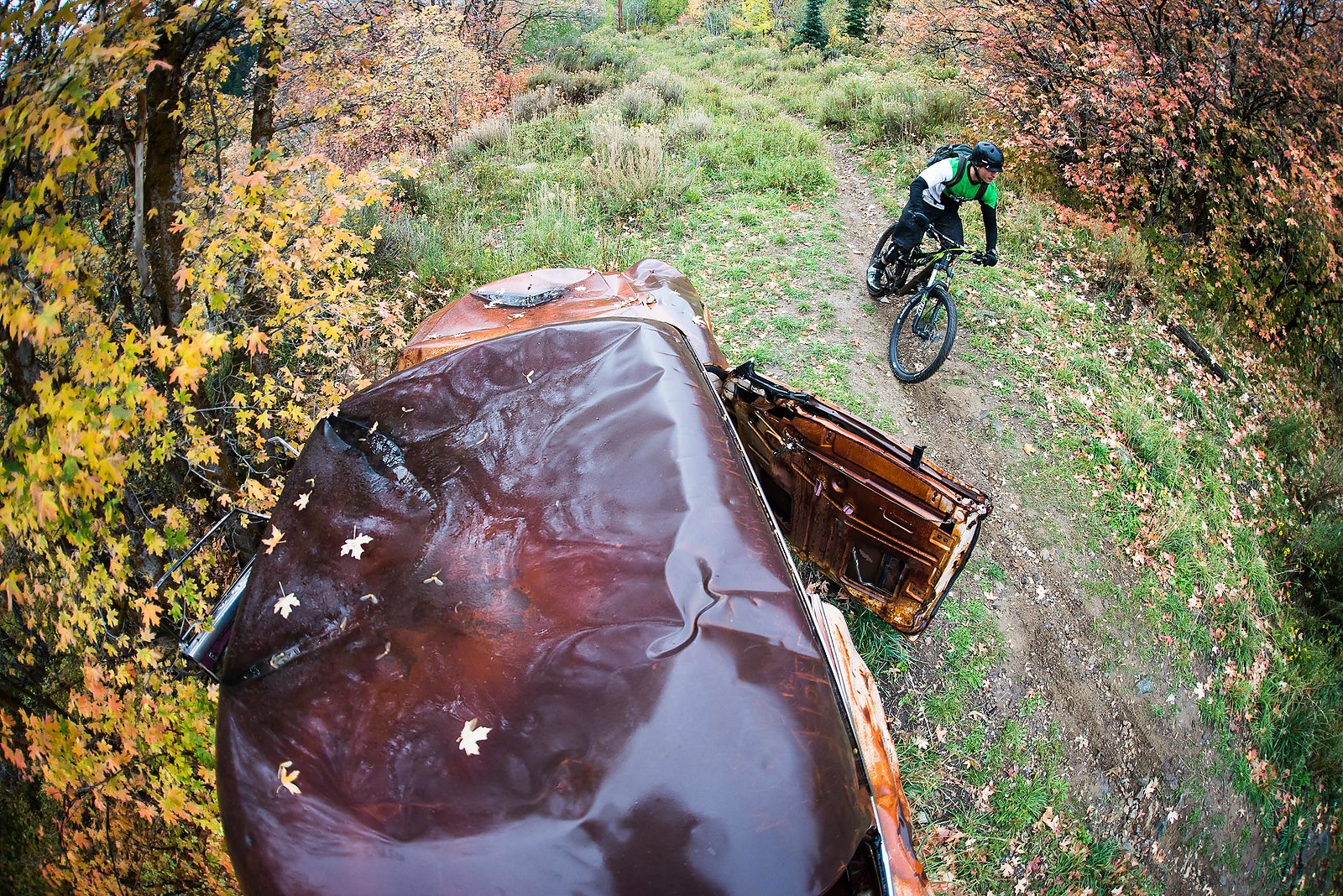 Park City's winter reputation for an exclusive, jet-set scene is an unlikely boon for summer bikers. The sunny months are considered off-season, and places that usually cater to big dollars suddenly offer two-for-one deals or dangerously impressive drink specials. Reasonably-priced restaurants are plentiful, and the High West Distillery and Wasatch Brewery offer craft-level drinks (as well as being the only places to buy alcohol on Sundays in the entire state). Add a prolific art and music scene and some of the best mountain biking in the world, and the reasoning behind IMBA's gold-level designation becomes obvious: this is mountain biking culture on a whole different level.
While there is camping outside of town, during the summer the otherwise-idle condos and hotels offer luxurious alternatives. Our condos, provided by Park City Lodging, run from $229 a night—two full-sized and one king-sized bed, a complete kitchen and two bathrooms. As Rhonda Sideris, president of Park City Lodging, points out, for the cost of a single-room rental at Motel 6, thrifty bikers can have their own bed. Add three or four more to the ample floor space, and things get sleep-in-the-dirt cheap. There's even a hot tub.
This practicality isn't just for visitors. There is a strong working class in Park City and surrounding towns like Hebert/Midland, where House and a number of the other guides call home. This description even applies to Williams—between trips to China and Washington, DC for land-management conferences, he works part-time at Park City Coffee Roasters in the Kimball Art Center on Main Street.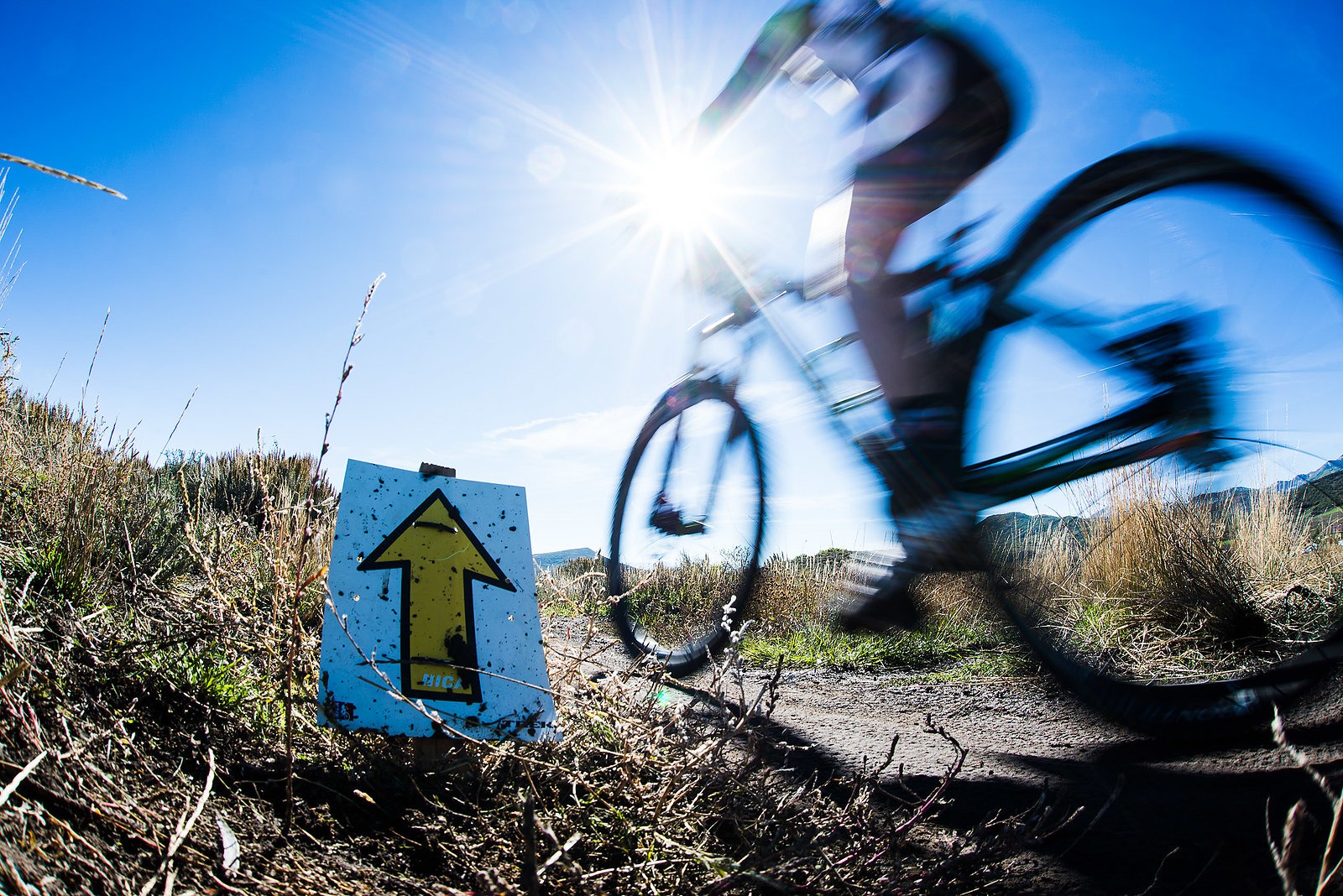 "There's definitely a lot of wealth, but it's also a local, tight-knit community," House says. "Sure, we have good trails, but you also know everybody who lives here. There's not a day I'm in the grocery store or post office or walking down the street that I don't run into someone I know. It's great we have those small-town connections, especially in a place like this."
The next day we experience that community in person. A few miles out of town at Round Valley, there's a National Interscholastic Cycling Association race, and nervous high schoolers mingle amongst rows of tents as their teammates struggle through sagebrush in the distance. The race is in its second year, with nearly 650 racers on the roster; up from 250 the year before. Utah has one of the liveliest high school bike club scenes in the country, a reflection of how intrinsic mountain biking is becoming to the state's citizens. At one particularly tricky turn, we listen as a race supervisor urges one rider to pass the girl ahead. "I know, mom!," the chagrined racer yells back.
After watching the start of the boy's JV race—which includes everything from Kona Stinkys and Vans to carbon 29ers and matching carbon shoes—we continue via bike to another event, this one at the city-funded dirt-jump park. The lines, from pro-sized to mini-rollers, bustle with riders throwing threes alongside kids fresh off training wheels. Eric Porter's son is one of these, and as Porter coaches the youngster through the smallest line it becomes apparent that here bikes are a family activity.
"There's definitely a lot of wealth, but it's also a local, tight-knit community," House says. "It's great we have those small-town connections, especially in a place like this."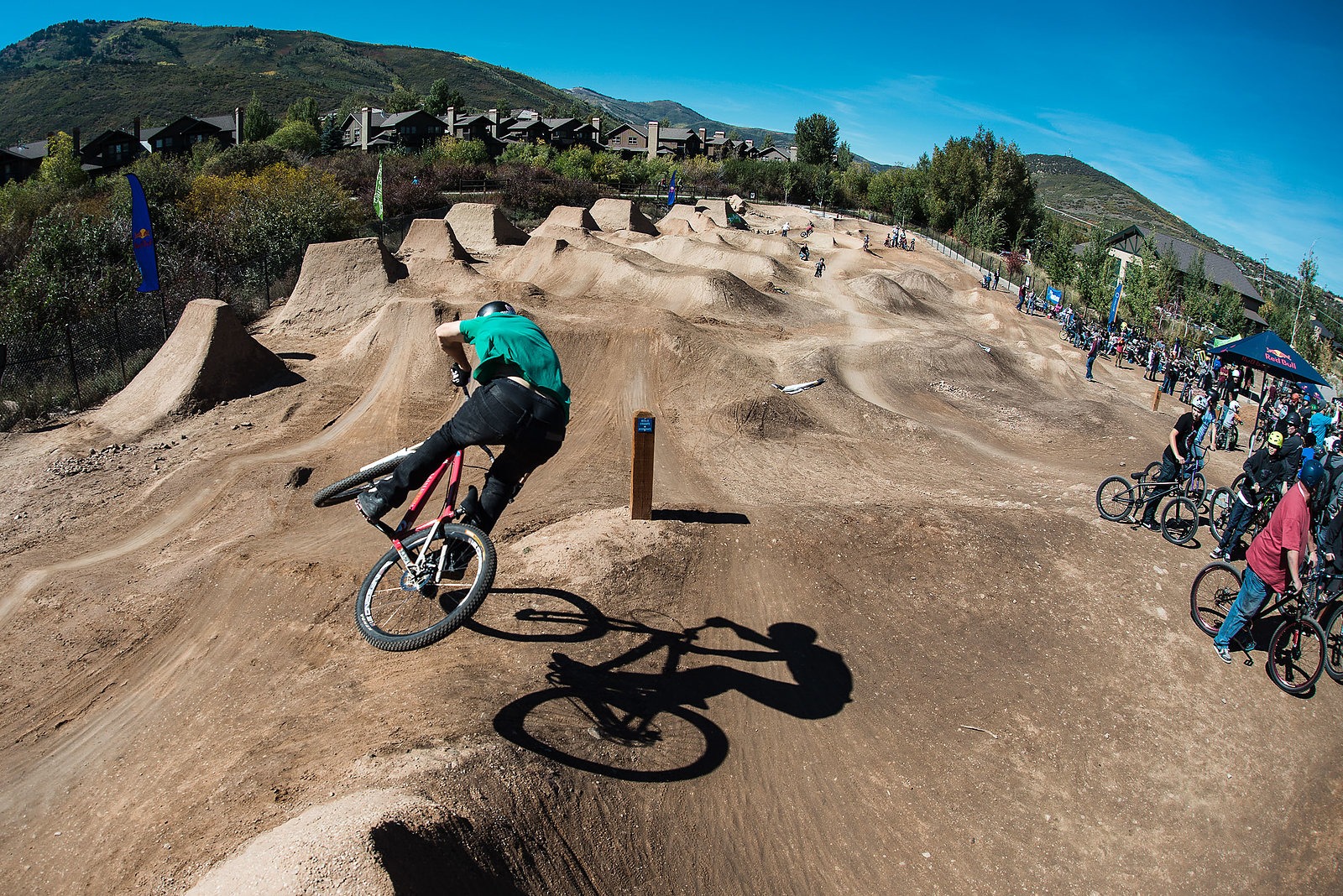 While Canyons Resort Bike Park and its increasingly impressive collection of downhill trails is tempting, next we decide to head to Park City Mountain Resort for some lift-assisted enduro riding, finishing a half-day epic at Canyon's Red Pine Lodge. Even with the plethora of existing trails, there are plans for miles more, including expansions at Deer Valley, Park City Resort and the Canyons. The around-town systems are always growing, and the most ambitious near-future project—and the one House and Sturgis are most excited about—is the Wasatch to Wasatch trail, or WOW, a 21.5-mile partnership between Wasatch Mountain State Park, Mountain Trails Foundation, the Wasatch Trails Alliance and Friends of Wasatch. Beyond more trails, the next big step for the city is continuing to integrate their many different patrons.
"We have trails for hikers, dog-walkers, downhillers and cross country riders," Sturgis says. "Our goal is to build a camaraderie and respect between those groups, while also building trails—facilitate happiness and give everybody a fair shot. We are trying really hard to get everyone in love with each other.
In what would seem an anticlimactic in most other situations, our trip ends at the municipal pump track. The weather is beautiful, and the city-funded park offers plenty of lines for everyone—including youngsters from the nearby elementary school. At the top of the up-track we run into Bob Radke, trails manager for Basin Recreation. His dog chases the excavator as he works on an advanced jump trail; he's just finished an all-mountain training course, complete with rock gardens, mini ladders and off-camber jumps. While we say our goodbyes, one kid on an over-sized bike snakes in and drops. As he pumps the first roller, it occurs to me that, amongst what is possibly the most incredible, extensive and accessible trail system in the world, it is this young shredder that embodies Park City: a culture raised on bikes, dedicated to bikes and confidently riding into its two-wheeled future.