Holding Ground - Brett Rheeder's thoughts on Red Bull Joyride
Impressing 30,000 people isn't easy, but that's what a run at Red Bull Joyride does. However, in the end, it's only the opinion of a few select judges that matter.
In a single minute-long run, the number of flips, whips and spins is incomprehensible for anyone on the ground, yet those 60 seconds are pushing competitive mountain biking to new levels. Beyond that, the physical and emotional stress that comes with vying for the top spot of the podium is a weight that has no measurement. We caught up with Brett Rheeder on Wednesday, after the second Joyride practice of the week for a little insight on the mindset he had going into one of the biggest competitions of the year. On Sunday, Brett put down a nearly perfect first run on the Joyride course, posting a score of 93—one that wouldnt be touched for the rest of the day—earning Brett his first Red Bull Joyride title.
---
How has your Crankworx week been going so far?
Well, I came from Kelowna on Monday night, because the first practice was on Tuesday, so it's only been half a week so far. It's been pretty good [but] all the practice that we've had has been pretty windy and gusty, and we've had it rain in the middle of the day, so it's kind of not the best conditions. The course is pretty technical, so it's going to take a lot to really get used to the speeds and everything.
What preparations have you made, mentally and physically, for this years competition?
I've been on the bike a lot. I went back home to Ontario and I built up a new bike and I rode the yard for a couple nights just because I like the jump I have there. And then, of course, the whole contest season has kind of built me up and I feel like I'm ready for this contest just because I've been through it all. The first contest, you're always a little rusty and then you build your way up to it. So I feel physically prepared—mentally prepared, not so much. [I'm] just trying to block out everything that doesn't make me smile and keep my head down when I don't want to watch people practicing the course—certain people—and just focus on what I need to do.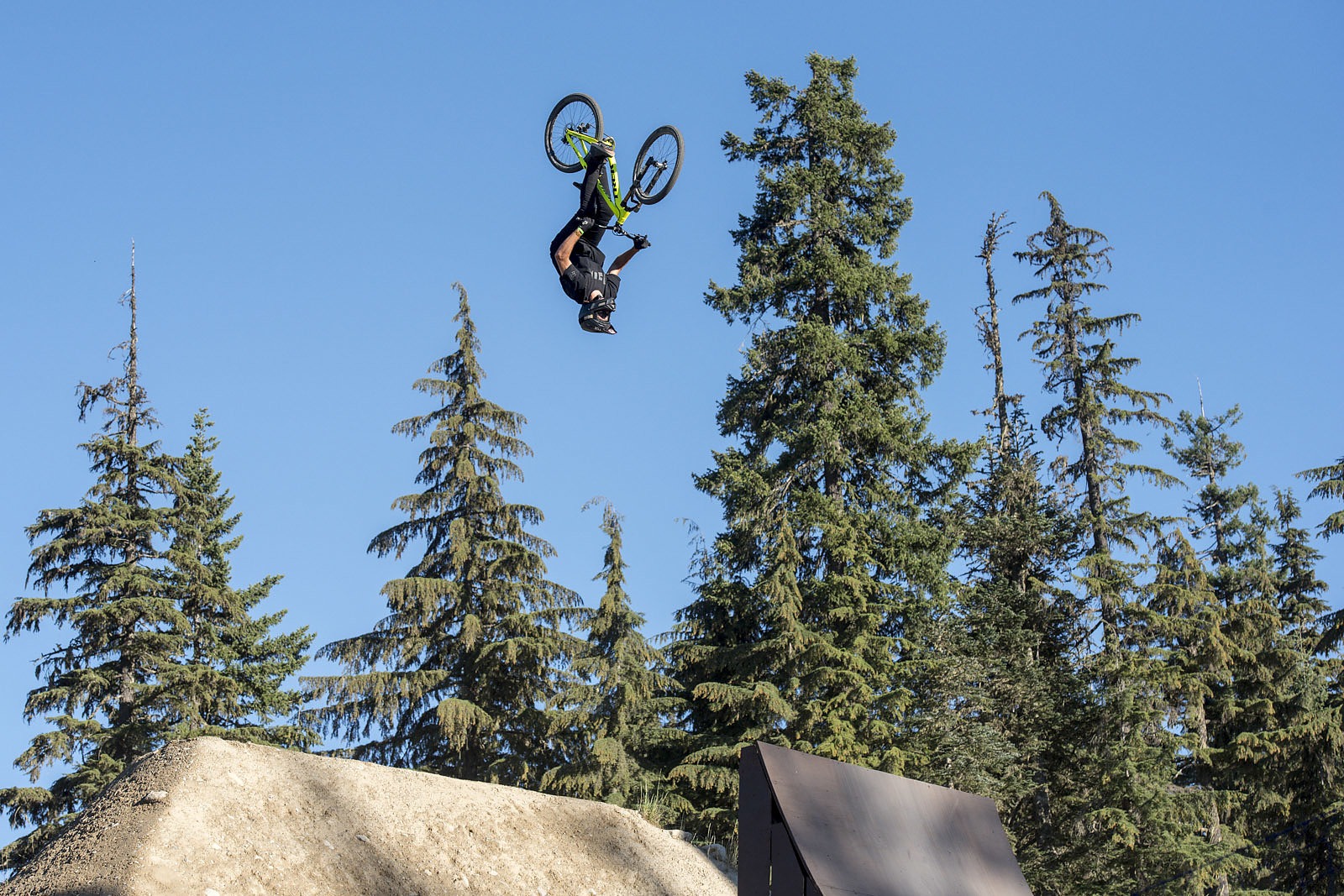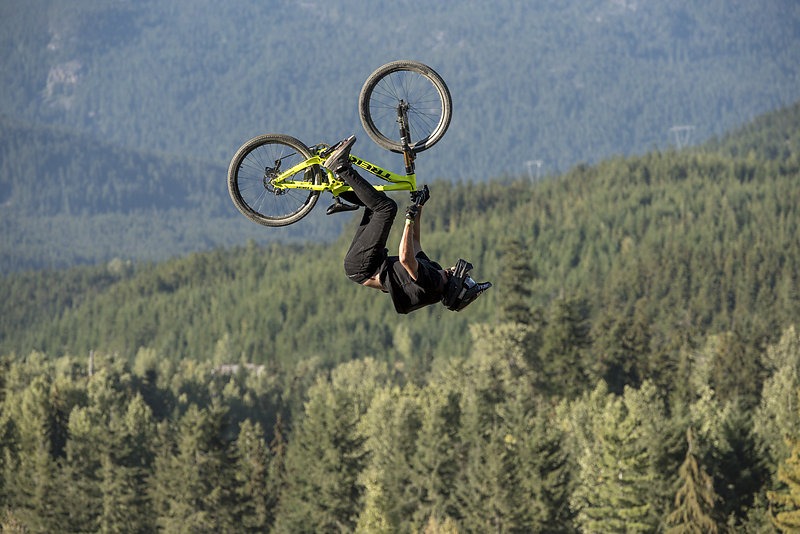 When does the pressure take effect? How do you cope with the nerves?
I don't have a way of coping with nerves. I wish I did, but I don't. I think the best thing to do is just feel good and have people around that I like being around. They put a smile on my face and then it kind of is just fun, because when you're up there and it's you against yourself or you against your other competitor, it's not that fun. I have a pretty solid crew this year. I have something like 16 family members here and then all my friends, I try to have fun with it. It's hard to have fun, but I just do my best.
Do you prefer to focus on what you're doing or do you watch other riders and build off their energy?
Well, I don't really care about watching anyone but Brandon [Semenuk]. I don't watch Brandon ride because he's the biggest competitor and he's won it four years in a row, and the thought of him winning five years in a row is just… yeah. I don't need to watch him practice because my run doesn't have anything to do with his run. I'm going to do my run at the end of the day. Sometimes I keep my head down and just push through it.
How have you seen the competition and tricks progress in the past years?
It's crazy. Over the last couple of years, it's insane the level of riding that I've been a part of. I'd like to think that I've done a good job of pushing the sport in the right direction. It's crazy to think of what it was a couple years ago and what it is now. There's so many things that are progressing with the riding and the contests, but the judging is still the same as it was 10 years ago—it needs to catch up. I think that slopestyle mountain biking might actually be the fastest growing sport right now. New kids popping up [with] crazy tricks. It's insane.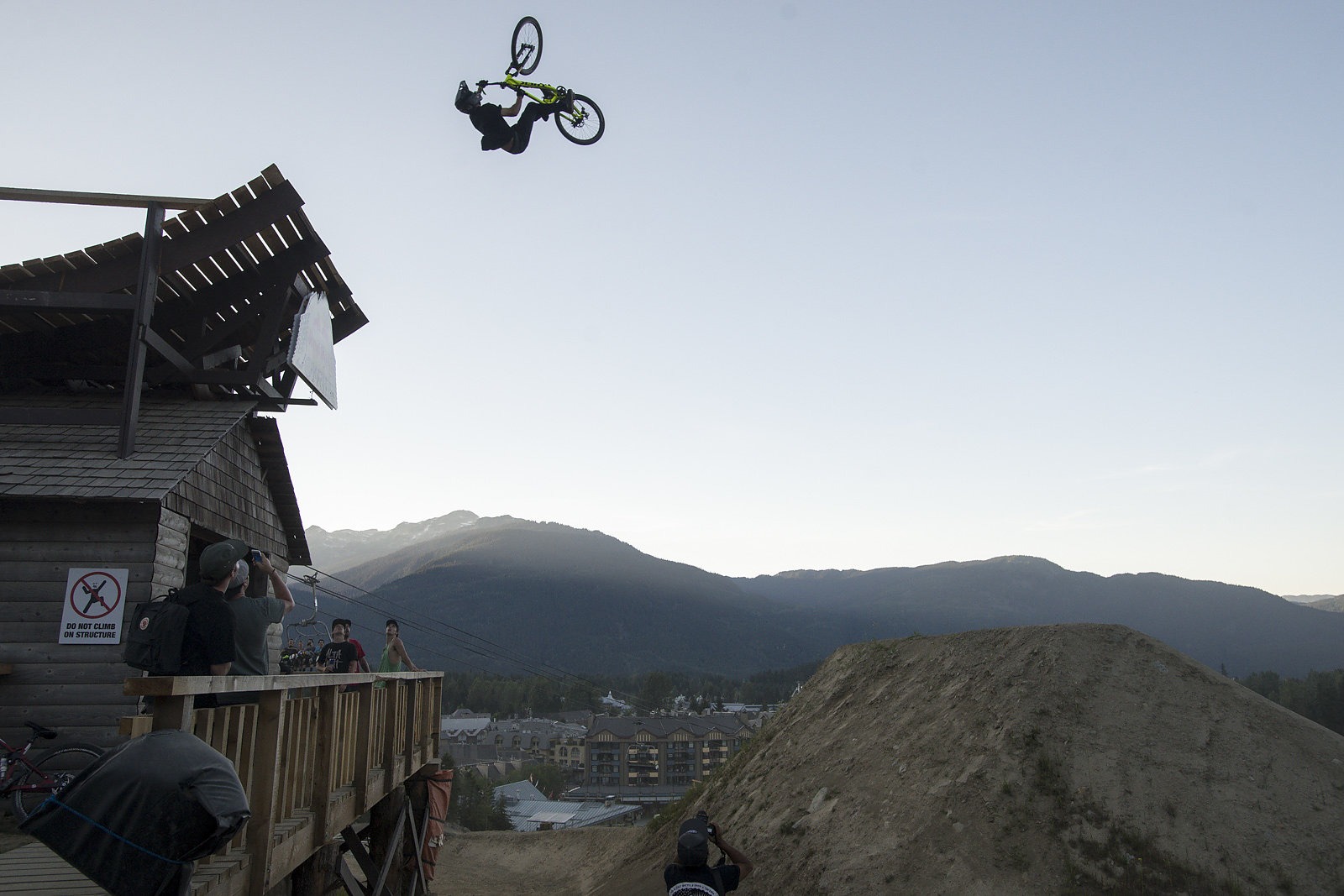 How would you like to see the judging progress? What's needed?
Well, they just have their criteria and they have to stick to it. There's little things here and there, like, for instance, if one guy was to do a tail-whip on a jump and slip a foot, he would get deducted the same as if I were to go off that jump and do a backflip tail-whip and slip a foot. So, you know, obviously the flip-whip is way more technical; it shouldn't be docked as much. They're just so hard on us and it's so hard to keep doing the craziest tricks in your run and then, if you slip a foot, because you know they're going to be hard on you, it's kind of not worth doing the rest of your run. You know you're already not going to get judged fairly. So I think that judging needs to progress in that way a little bit, giving some riders a little bit of leeway for small mistakes that don't really matter. I've had two issues this year [with judging], it's been kind of a bad year results-wise. Personally, I feel that I've ridden the best this year, out of any other year, but my results haven't been good because of little, tiny mistakes in the runs that I do to try to win.
The course this year is quite different than in past years. Does it suit your riding style or not?
Well, everyone tells me it suits my style. I like to ride a course that's eight to 10 features. If it's any less than that, then it's hard because you're doing all your hardest tricks. When it's longer you get to do tricks that are hard but not as insane, so you get to do more of a slopestyle run. But this course, there's 14 features on it, which is insane. We told them not to make it any longer, all of us [athletes] told them that, and then they made it longer by adding two really pointless features at the top of the course. I'm not sure what the logic was behind that, but none of the riders are happy about that.

How planned is your run at this point? Is it dialed or does it come together on the spot?
It won't come out on the spot; it's going to take a lot of work. We have done one and a half days of practice so far and we have three and a half more days of riding and practicing. We haven't even hit the last drop because it's been closed for other races. So tonight the last drop opens up and then we get to ride the whole course. I've done a lot the tricks in my run, but I still need to get it dialed. The more you do it, the more it embeds into your brain and then you know what you're doing every single time, where, right now, I'm still thinking about what I need to be doing. So, yeah, this little break between practice right now, because we have that evening session, is good. I've reassessed my run and figured out what I need to be doing for tonight.
What goes through your mind when you're riding on the course?
Well, it depends on the run. Like some runs, so far at least, I'll drop in and I need to do a straight air just to figure out the speed for a jump. But if it's go-time and I want to do a trick, I don't know, it's hard for me to communicate with people when I'm ready to do something. Lots of people probably think I'm a bit of a douche bag at times, just because I don't talk very much. But when I'm on course, I just try to keep everything nice and perfect the whole way down; that's my biggest focus.
What difference does the competition being moved to Sunday make for you?
Well, the difference for us is if there's any wind delay or rain delay, it just won't happen. It's Sunday at 11 a.m. and that's right when the wind starts to come, so, again, not ideal. If it rains, it's done. If it's windy—which it will be—it might get delayed, because we're not going to run this contest in un-ideal conditions, there's no way. We've been good as a group of riders this year, holding our ground if it's not good conditions, we'll just wait or it'll get cancelled. So yeah, we'll see. The contest season is over after this, so if we can't ride because of bad conditions, then we walk away—no injuries—clean for [Red Bull] Rampage.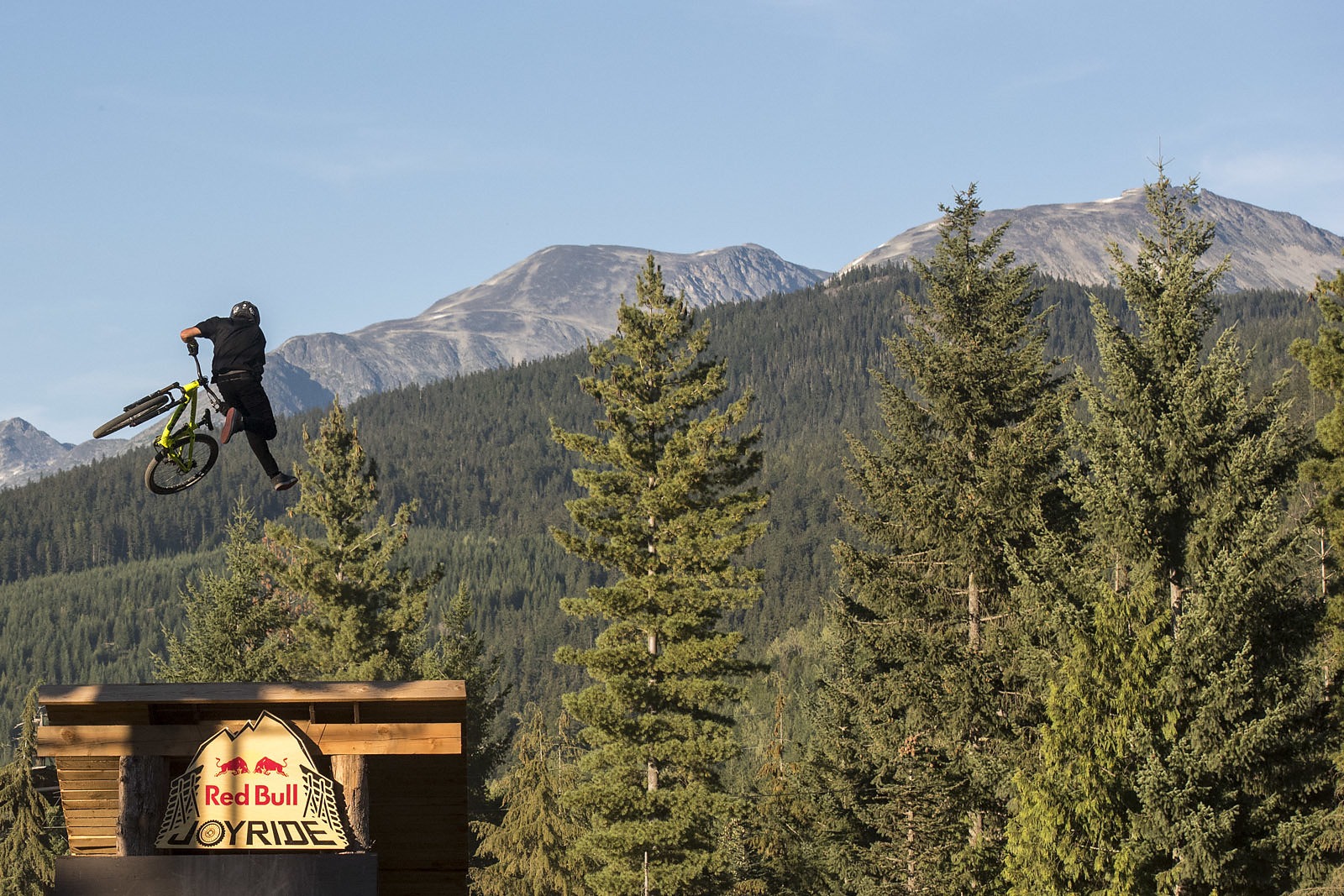 What's your current mind state, are you stoked?
This contest is always such a mental one for me. Last year, I had that Triple Crown pressure, I got sick and I didn't do well. The best result I've had here is a second [place] and I could have gone and done a better run and won it, so, I don't know. Every year I've competed, I've wanted to win, but it just hasn't happened. I'd love it to happen, for myself, because it's such a big contest and I know that I'm capable of winning big contests, but I've just got to get through the week and have fun with it. I'm stoked when I'm out there riding, but every other time, I just kind of want to get it done.