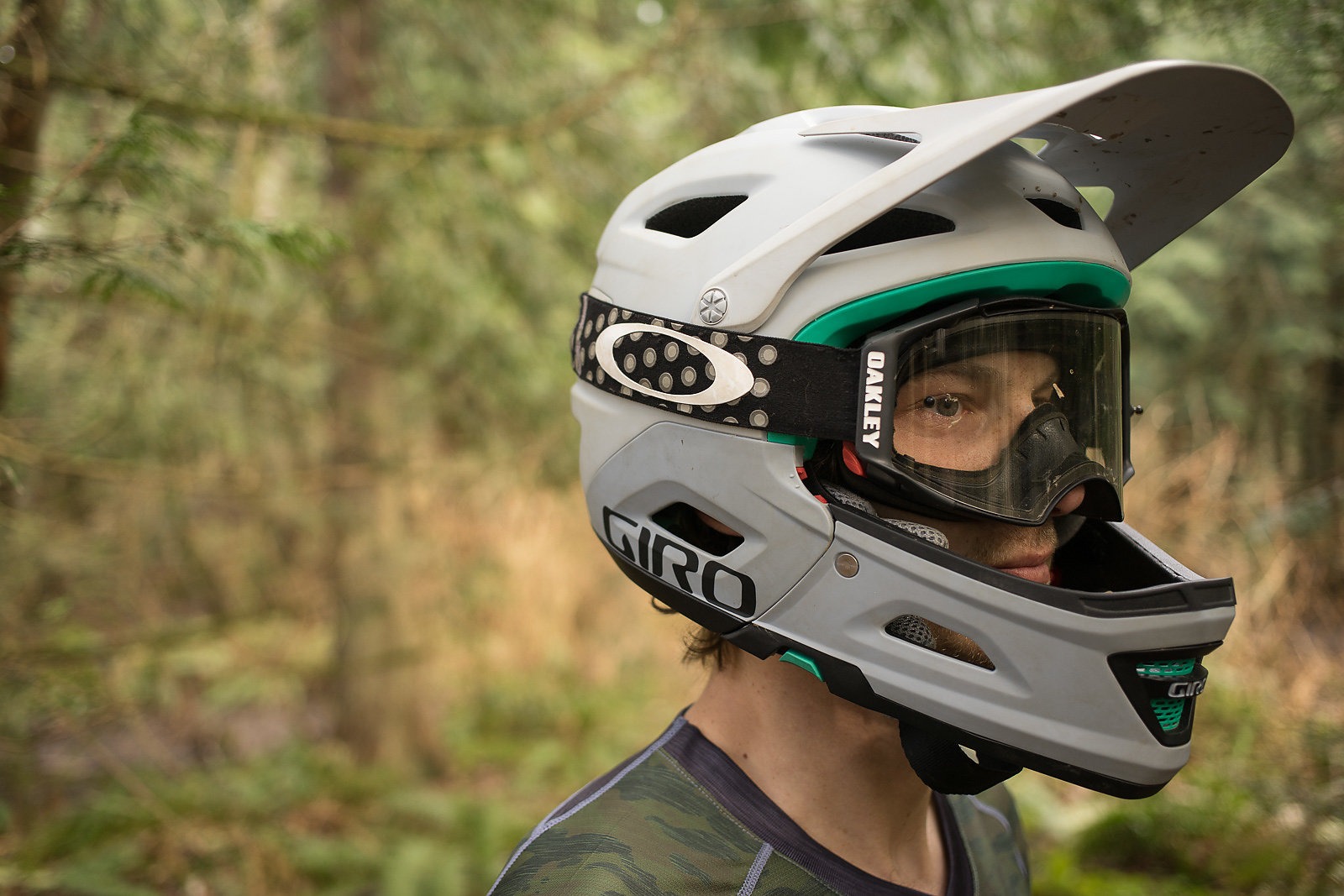 Giro Switchblade Helmet Review
When I first saw photos of Richie Rude rocking the Giro Switchblade on the Enduro World Series, I chuckled to myself aloud.
It's a bold a move to resurrect a nearly twenty-year-old design, and I was curious as to the reaction everyone else would have, particularly with the over-ear style that is pretty rare in the mountain bike world. I wrote it off as a Girvin Flexstem-level flop. But then, not even a few weeks after the official launch, I started to see them everywhere. I couldn't ignore how wrong I'd been, or the positive feedback I got from everyone I asked about it.
The Switchblade is ASTM downhill certified, and it really feels like it with the chin bar both on and off. It is incredibly sturdy without being heavy, sports the much-welcomed MIPS, and has a secure dh-style padded chin strap. Its intention is clear: This helmet is designed to effectively protect your noggin on the most brutal of enduro race courses, offering the uncompromised protection you expect from a full-face helmet, without all the weight.
An adjustment knob on the back changes the fit of helmet in a secure manor that really cradles the back of your head. A simple bumper on the bottom keeps a neck brace or pack from accidentally loosening it— a miniscule feat of engineering, but one that shows how Giro approached designing the Switchblade. 
I wouldn't make any changes to the fit, and enjoyed the level of padding, as well as the replacements pads that came with the helmet. The visor moves easily up and out of the way when pulling goggles up, but overall looks a little strange, being maybe too tall, or too long, or… I can't quite put my finger on it. That said it looks a hell of a lot better than taking it off.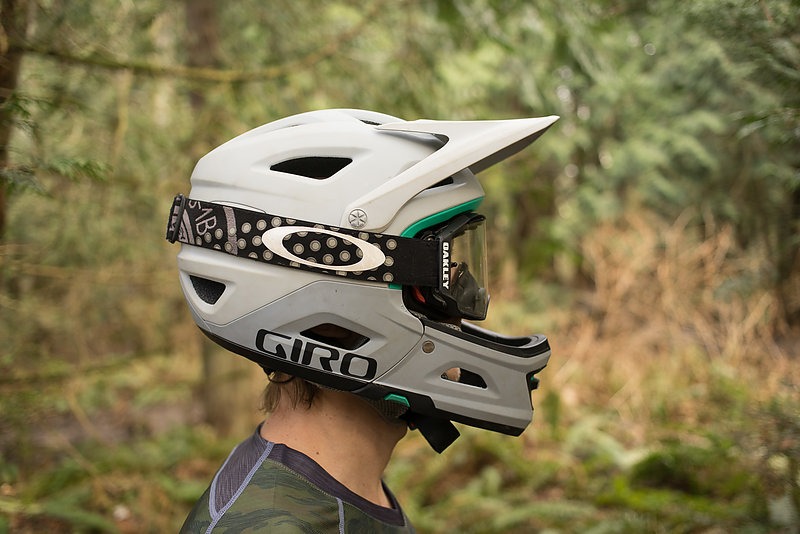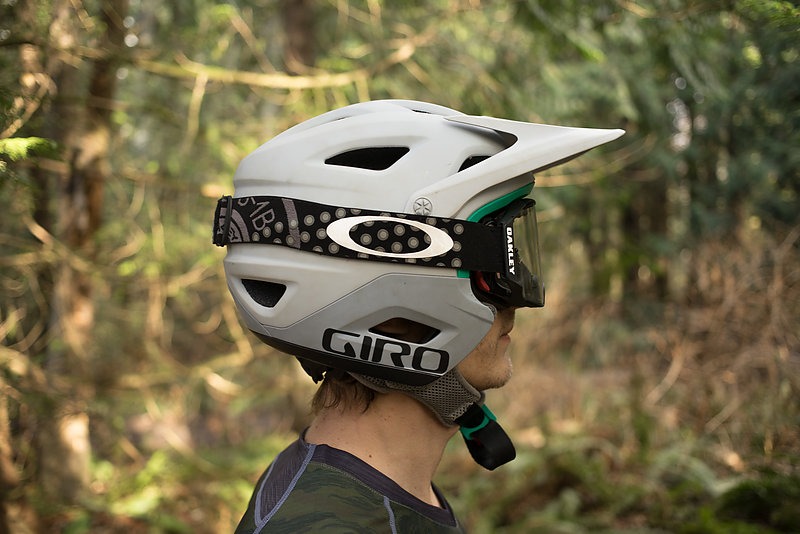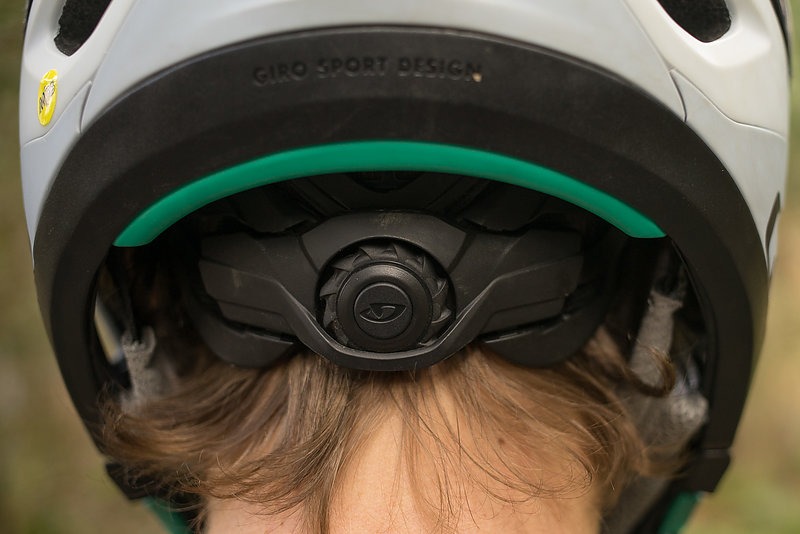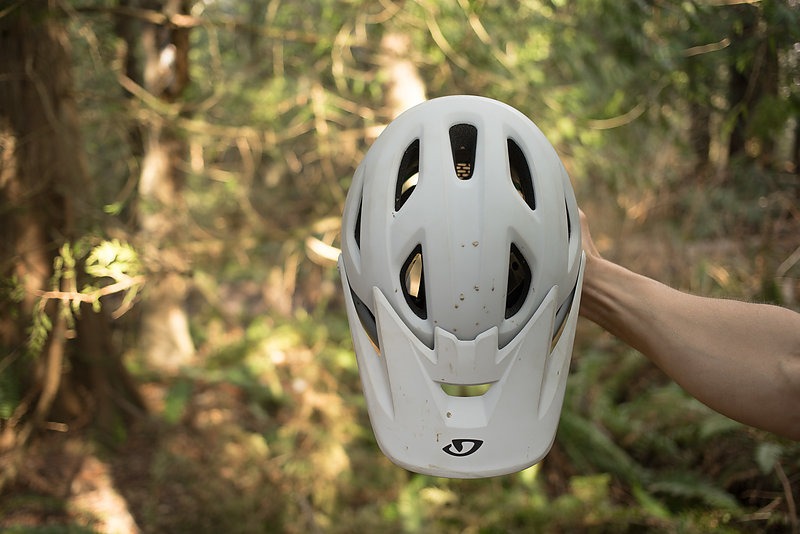 All this, you would assume is at the expense of your head being hotter than two rats wrestling in a wool mitten. I do live and ride in the generally cool climate of the Pacific Northwest, but I was surprised by how well the Switchblade vented with the chin bar both on and off. I really enjoyed and frequently used the option to remove the chin bar for climbs during a ride or, if I were to race with the helmet, transfer stages.
The first question I get while wearing the Switchblade is "Do your ears get hot?" My answer thus far has always been no. The helmet's 20 vents assist in keeping fresh air flowing in and hot air flowing out, two of which are over your ears and have the added benefit of letting sound easily penetrate. Unlike some helmets, the design really works. Surprisingly, the padding on the chin-strap was the only part that seemed overly warm.
The chin bar itself is a small affair, that tucks easily and securely into a pack, on a hip pack belt or into a waist-band. The bar has two cheek pads that are held on with a single snap. On my first ride out, I lost one. Poof! Gone! Fortunately, there were two extras in the box, which kept me rolling, but in the future a more robust attachment system would be an easy solution to this problem.
Attached by two small metal hooks on either side, the chin bar comes off easily by pressing two buttons on the bottom edge of the helmet, right near your jaw bone. Taking it off with goggles on is a bit cumbersome, but can be done. However, putting it back on while wearing the helmet takes some time to get down. I'm sure it was as hilarious to watch as it was frustrating to attempt the first few times (I usually just took it off), but after maybe a dozen times I got it down pretty well.
I paired the Switchblade with some Oakley goggles, and I'd imagine just about any pair would fit just fine. Three cutouts on the helmet's brow let the air flow in, helping keep fog out, even on hot days. I personally wasn't a fan of how sunglasses looked with the helmet, but that is an individual and completely aesthetic assessment. To each their own.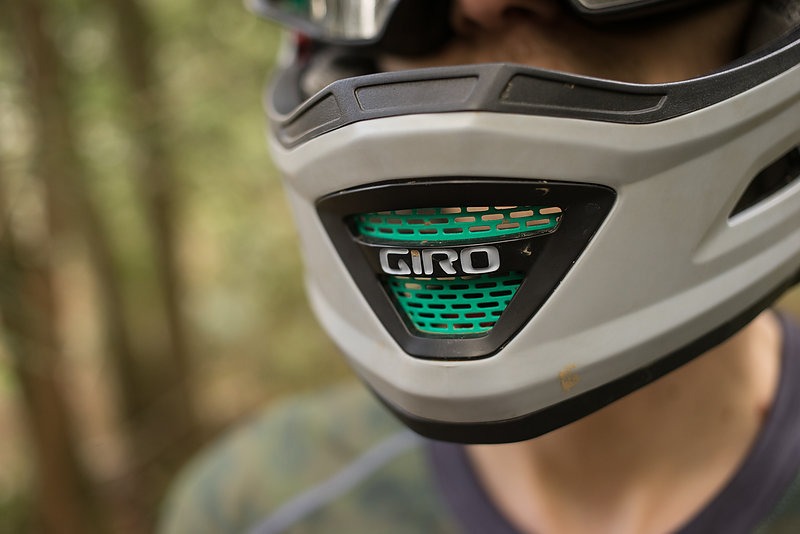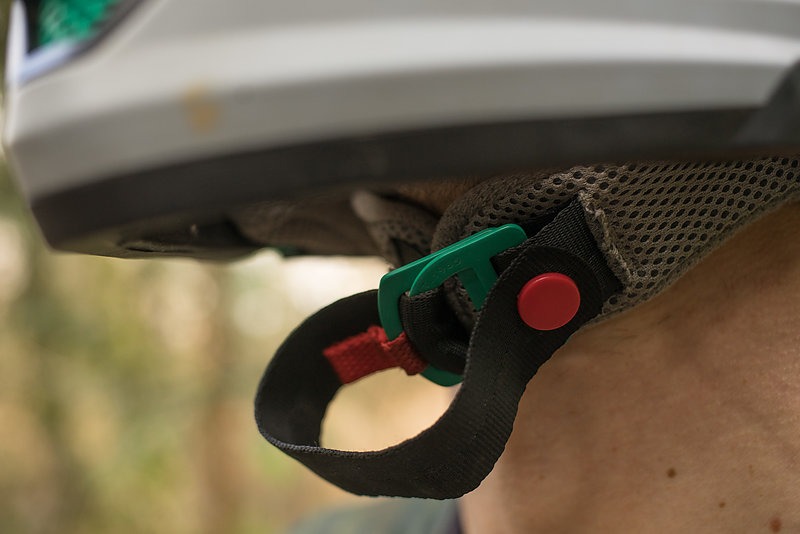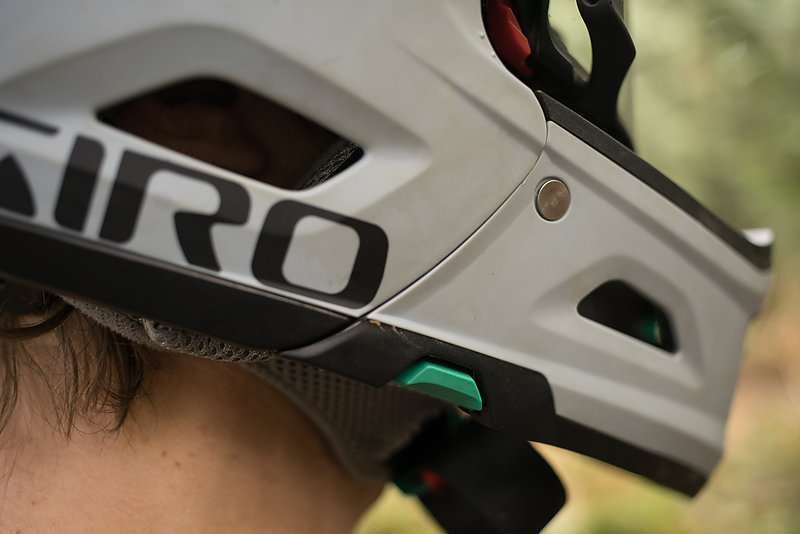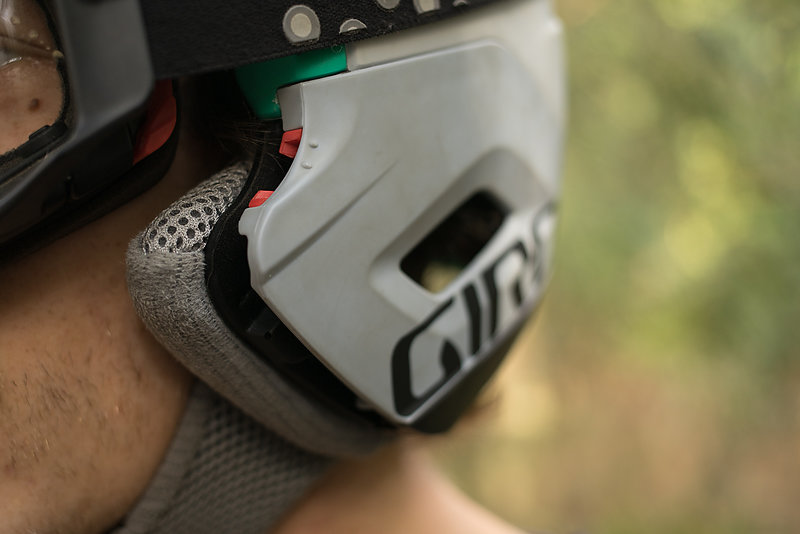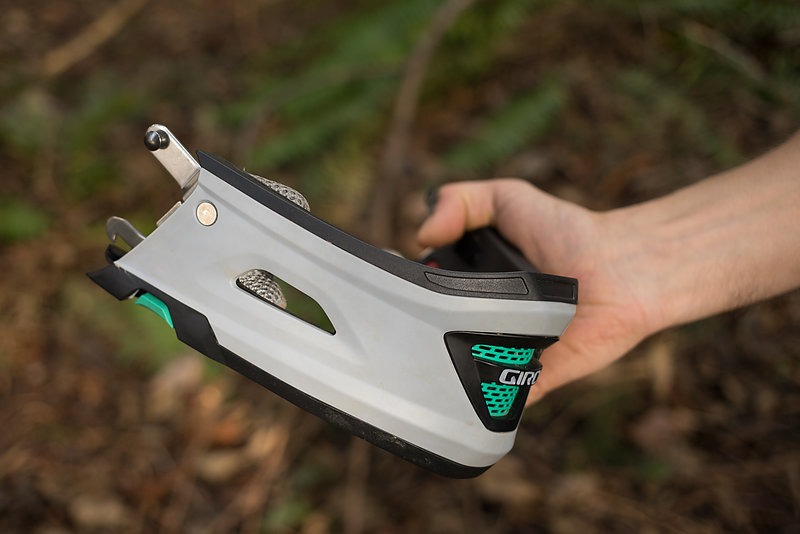 I haven't spent much time riding downhill without the chin bar attached. Overall, I've felt that since it's tiny and already with me, there no reason not to wear it. The chin bar would certainly help to keep me from exploding my face in the event of a crash. The closest competitor to the Switchblade is the Bell Super 3R, and while in many ways it s similar, I don't see them as addressing the same audience. The Switchblade is much more DH oriented, while the 3R is geared toward milder trails and speeds.
If your season of riding includes hard enduro courses (think more BC and less Sea Otter), rowdy far flung trails and even hot days at the bike park, the Switchblade is an awesome, well vented and versatile option. A convertible helmet like the switchblade will simply not check all the boxes of a DH and a trail helmet. But when you need both at the same time, this option is light years ahead of its competition and way more practical than carrying two helmets.
Giro Switchblade
MSRP: $250
See more at Giro.com