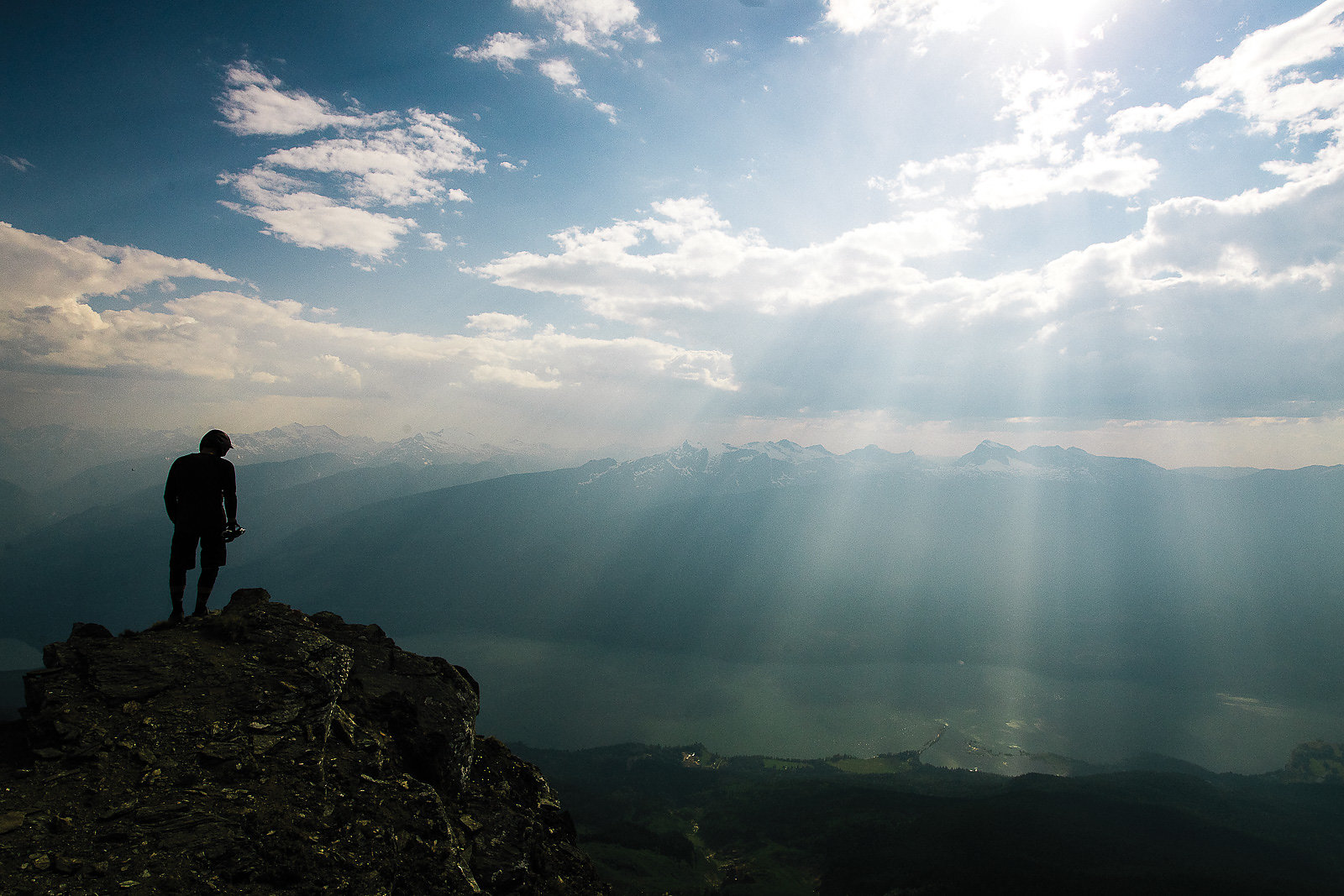 The Escape Artist Thomas Vanderham and the Moment of Clarity
It can be tough to explain to a friend who doesn't ride that mountain biking has healing properties.
I've tried. Most recently, it happened after returning home from a particularly memorable trip to Revelstoke, BC, when a buddy asked me how I could see something so painful as being therapeutic. Thinking about the high-alpine singletrack for which Revy is famous, it was obvious to me. I just couldn't make it obvious to him. He laughed at my attempts, pointing out my scars, recalling my surgeries, and reminding me about all the dental work and trips to the emergency room.
The irony is not lost on me. Mountain biking has put my body through the wringer. But as I rode Revelstoke classics the previous week, my injuries never once entered my mind. In fact, over the years they have been powerful motivators to get back on my bike. It's an existential concept that is hard to translate, but I'm always trying. The best way I've found is to tell a story, and that story starts with a feeling.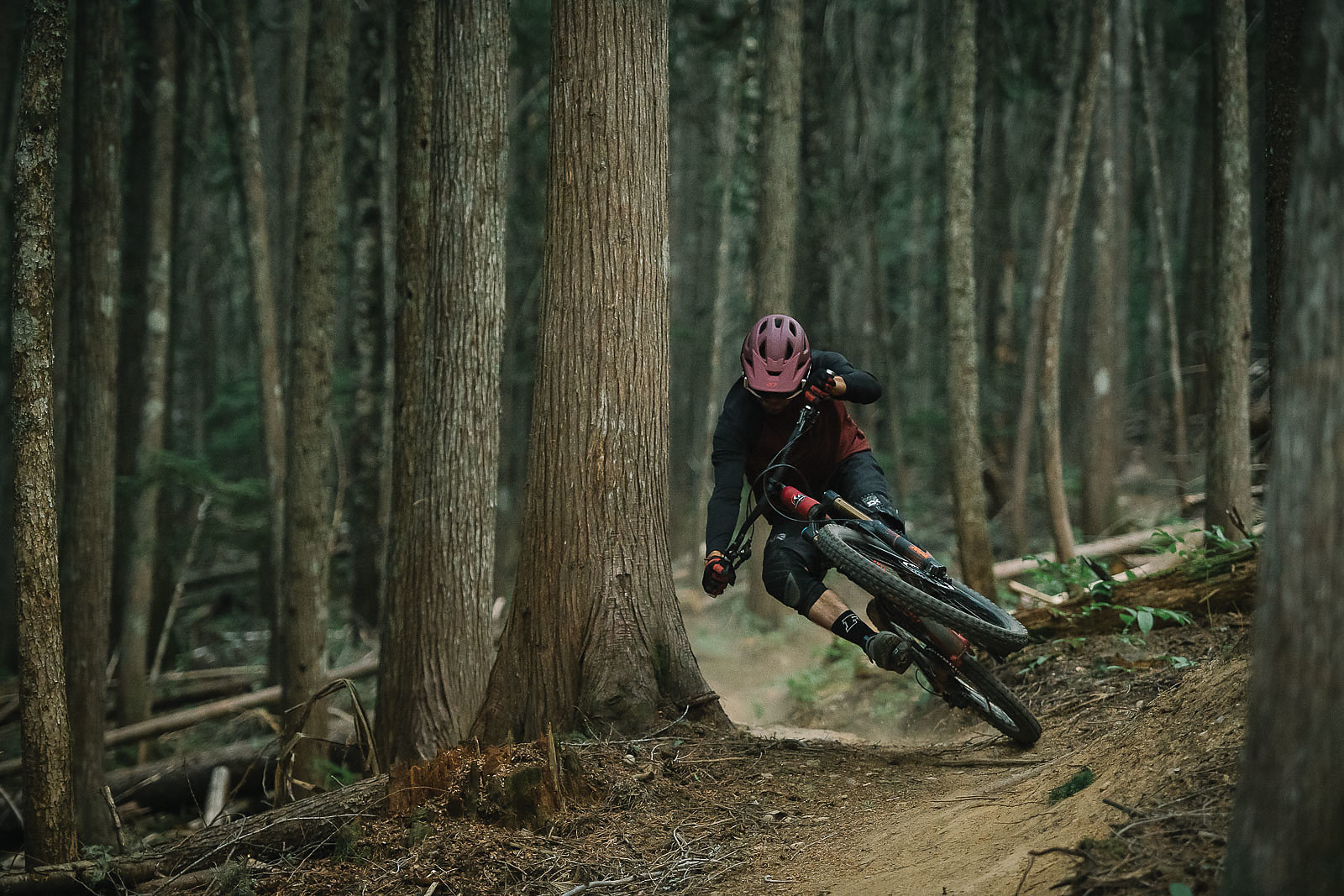 For some people, the feeling may have struck when they hit their first jump; for others, it may have started as early as the first ride without training wheels. Maybe it was overcoming a particularly brutal climb, or a post-shred beverage shared with good company. It is different for everybody, but I'm convinced that once we've felt it, we are constantly seeking to re-create it.
My moment of clarity was something small, but at the time felt profound: learning how to wheelie. As the story goes, when I was 8 or 9 years old, my mother offered to buy me a mountain bike for my birthday. I refused, and it wasn't until I saw our neighbor across the alley doing wheelies that I became interested. I'd never seen someone ride a bike so effortlessly, and make it look so fun.
When my 10th birthday rolled around, I immediately took my mother up on her offer and became the proud owner of a Raleigh Hillbilly. That same day, I headed to the alley to start practicing.
I'll never forget that first try, pulling up on the bars and pedaling as hard as I could. It was a spastic attempt that lasted a grand total of five pedal strokes, but for a moment I felt that point of perfect balance.
Mastering the wheelie became my mission, and I spent countless hours working to become the one-wheeled maestro of my neighborhood streets. My first plateau was 10 cranks. A few weeks later it was 15, then 20. Eventually I stopped counting somewhere in the hundreds.
Through the wheelie, I unknowingly stumbled upon many of the things I've come to love about mountain biking. I thrived on the focus required, and found peace of mind in the countless hours of practice. I discovered the difficulty of learning something new, as well as the satisfaction of overcoming that challenge. I never thought about where it could lead. I was just a 10-year-old kid spending an abnormal amount of time on his bike.
Exploration must be an instinct ingrained into mountain bikers, and that drove me outside my 10-block radius—either that, or I got tired of using only one of my two wheels. Regardless, as soon as I left the pavement and discovered the dirt, the woods became my playground and finding new trails my top priority.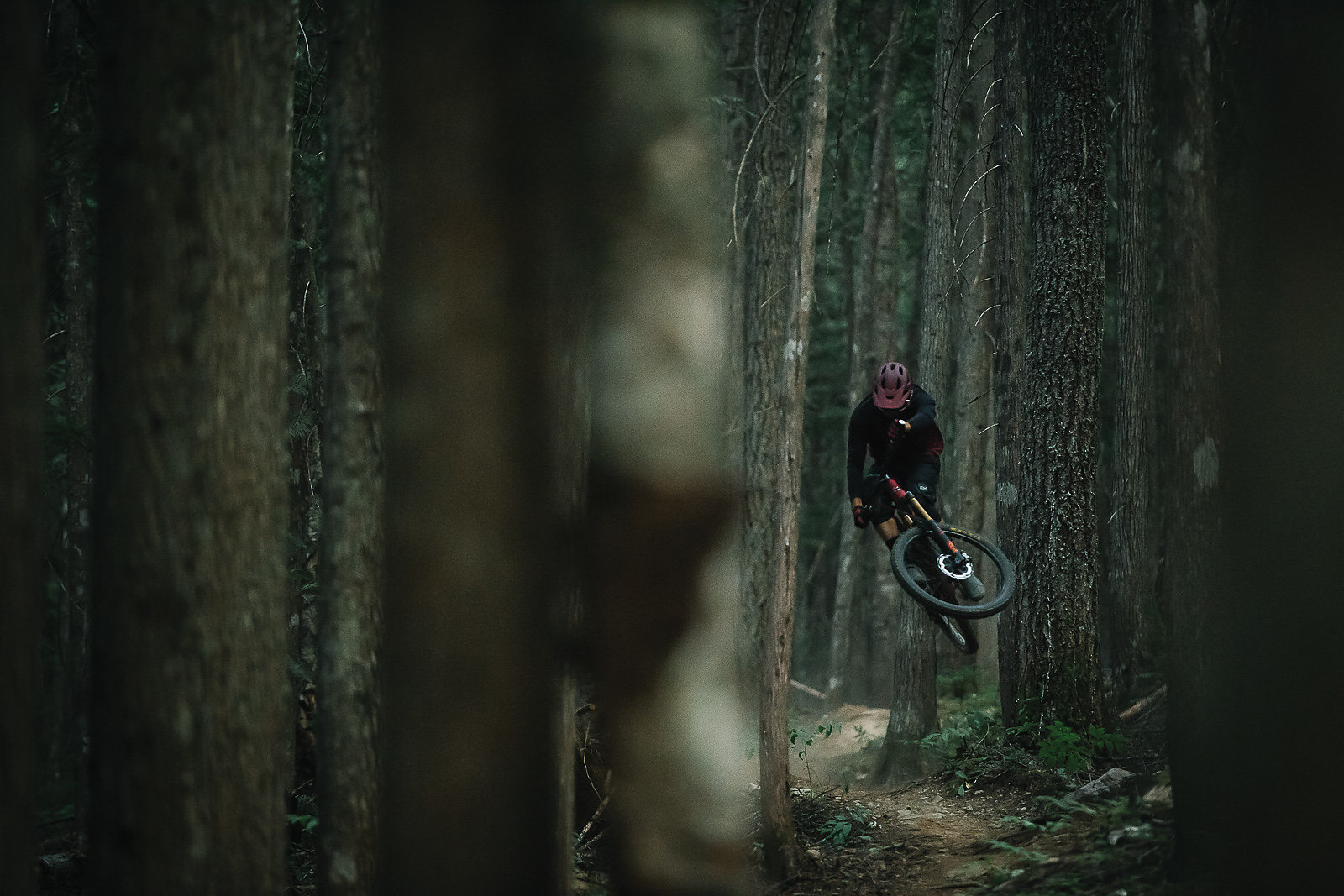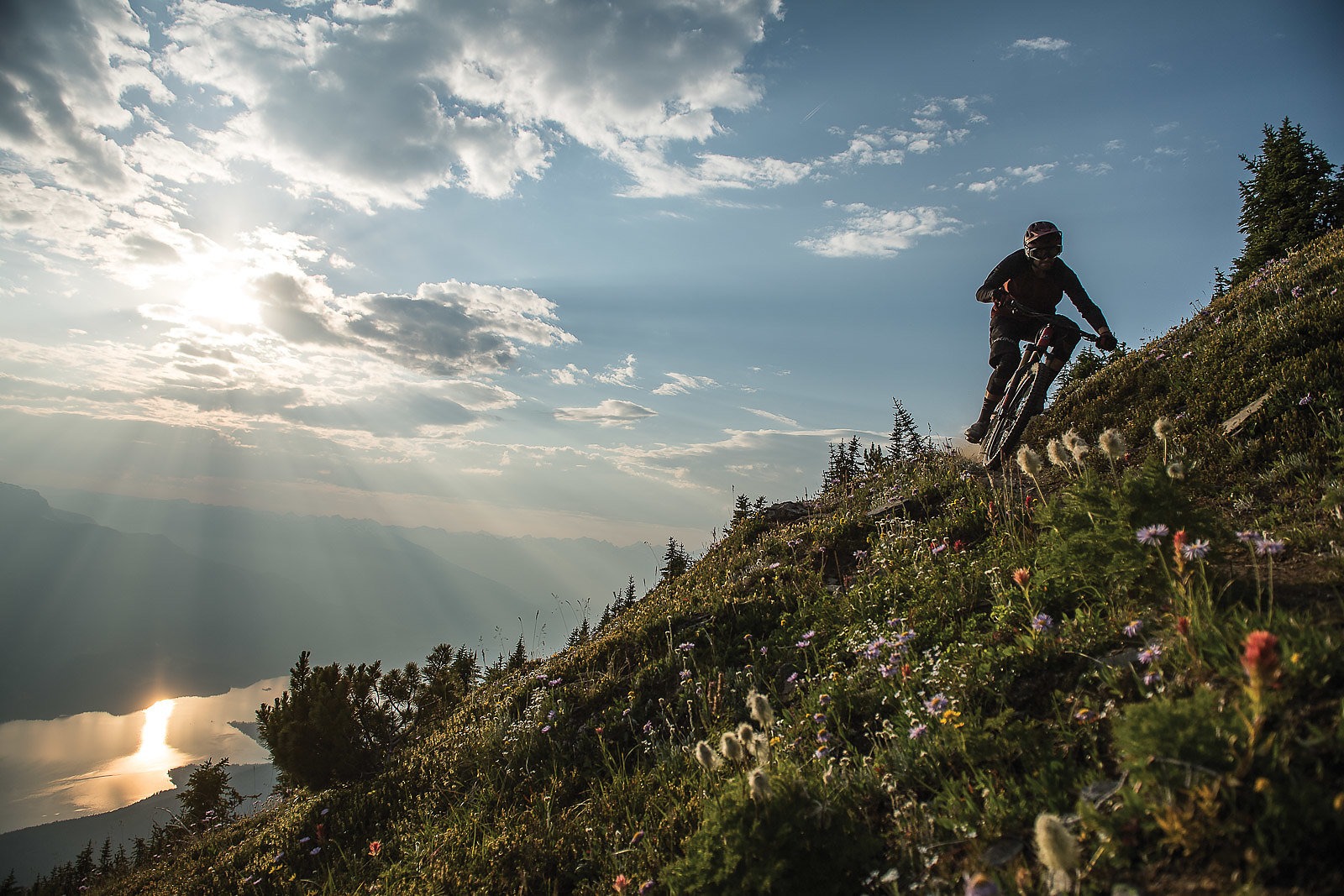 The same energy I had put into the wheelie was now directed toward hitting jumps and railing corners. Discovering the thrill of speed only added to my fascination, and I quickly developed an appetite for it. It awed me that, with just a short pedal, I could be transported to another world, one far away from the monotony of homework and chores.
The woods became a haven, and I escaped there whenever possible. My search for new trails and terrain took me farther and farther from my home, but luckily for me and all mountain bikers, there are enough trails in the world to last even the longest lifetime.
Some two decades later, my bike remains a constant in my life. But those days of spending every moment in the saddle are gone; real life has made that impossible. The exuberance of my youth is a fond memory, and my body requires rest to counter the years of movement. I probably think about riding as much as I do it, but I'm fine with that.
The time I do spend on my bike is more important than ever, and my rides are as much about where they take me mentally as they do physically. It's an opportunity to clear my mind and let my body take over, simply reading and reacting to the oncoming trail, all senses dedicated to the singular act of shredding.
The time I do spend on my bike is more important than ever, and my rides are as much about where they take me mentally as they do physically.
It's getting that fix that brings balance to my life, the importance of which I've learned through injuries. There's nothing like a few months on the couch to make you appreciate having an outlet like mountain biking, or motivate you to get back out there.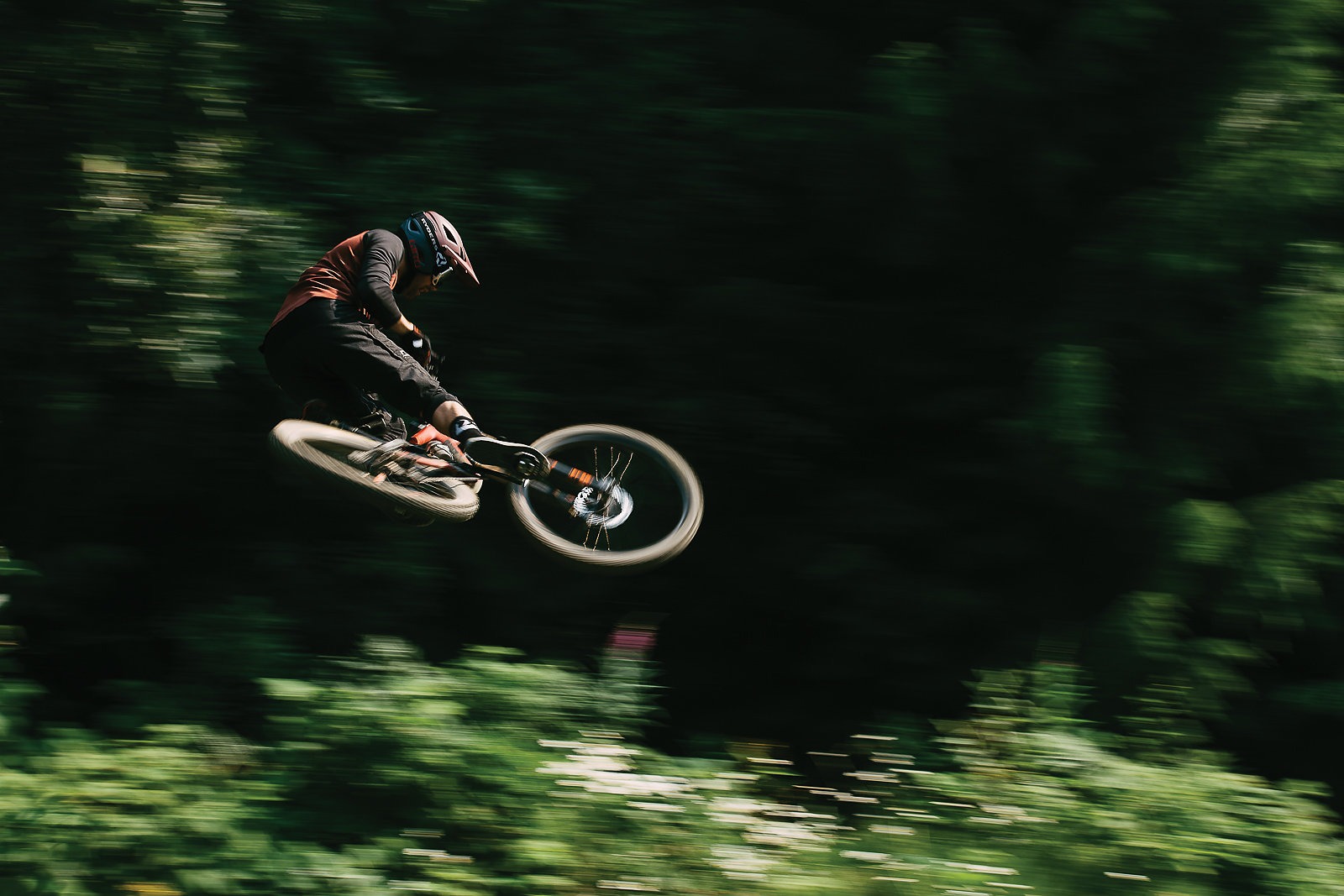 Having described all this to my friend, I finish by saying, "Ironically, it is through my injuries I feel my bond with riding has become so strong."
The look on his face is blank. I'm guessing he tuned out somewhere in the middle of my first wheelie.
"OK," he replies. "But I still think you're crazy for riding some of the stuff you do."
Crazy. It's a term I've heard many times before, in reference to my actions or perceived state of mind on the bike. It's usually a sign that I am not going to get my point across. It dawns on me that maybe these feelings I'm trying to describe are better off experienced rather than explained. The thrill of flying along a piece of singletrack, or boosting a jump, or simply riding a wheelie around a cul-de-sac might be reserved for the ones who seek it out and do it.
"All right, it's true; mountain biking is dangerous," I answer. "But of all the ways I could possibly go about hurting myself in this world, there's no method I'd prefer more."