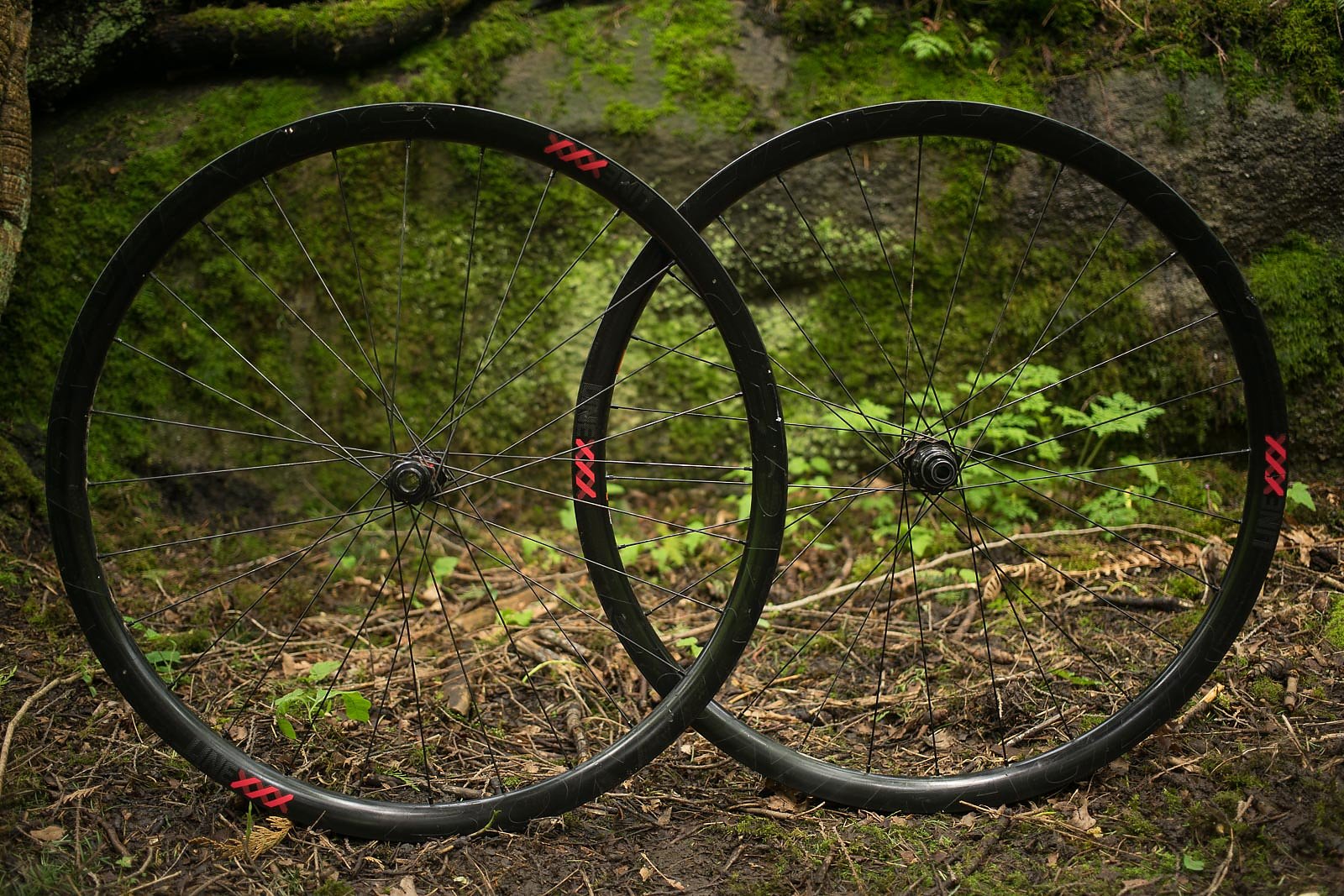 Bontrager Line XXX 29" Wheel Review
Today, there are almost too many carbon options in the Enduro wheel category.
Some may ask why there is such disparity in price among them? Two words can answer that: Quality and durability. Fear of durability and cost are what keep many riders from taking the plunge into the world of carbon trail rims. We've all heard or seen the result of carbon rim failure; it's not pretty.
However, these carbon rims truly give ENVE—widely considered the industry leader in carbon wheels—a run for their money. By choosing to manufacture these rims in the states at their Waterloo, WI facility, Bontrager can keep a close eye on quality control ensuring riders are getting a rim that is manufactured to the highest standards. This is also what drives the price up. Bontrager is currently advertising $2248 for the pair. For this price, you are truly getting a wheel that will withstand the harshest abuse you can throw at it.
Bontrager claims this rim is "70% stronger than its predecessor" and that its strength to weight ratio is better than anything else out there. If you do manage to destroy one of these rims, they come backed with a 2-year warranty and then offer a $500 factory rebuild after it's past the initial two years.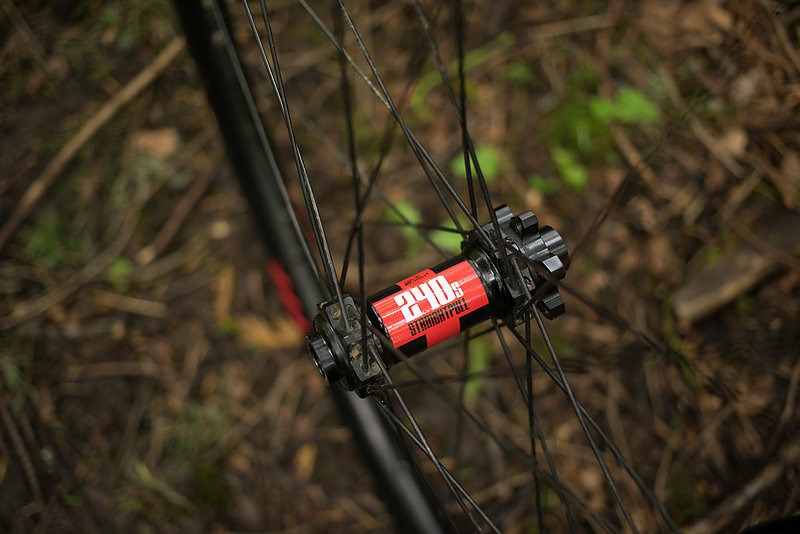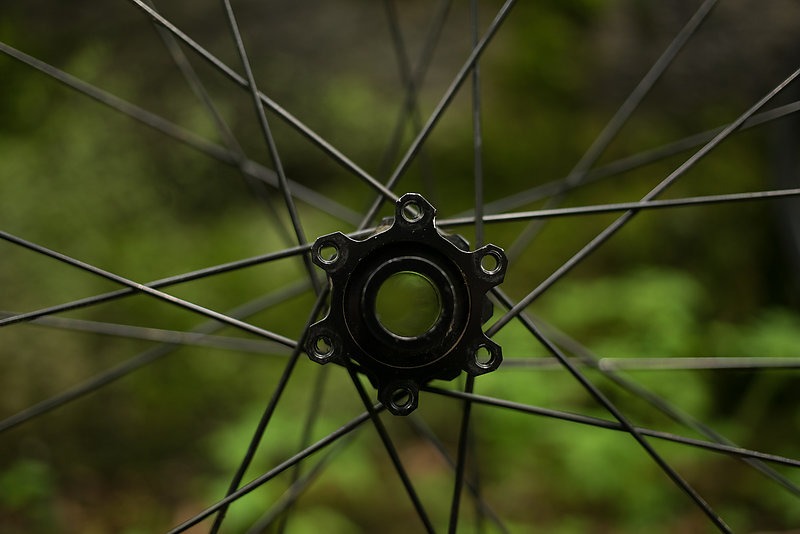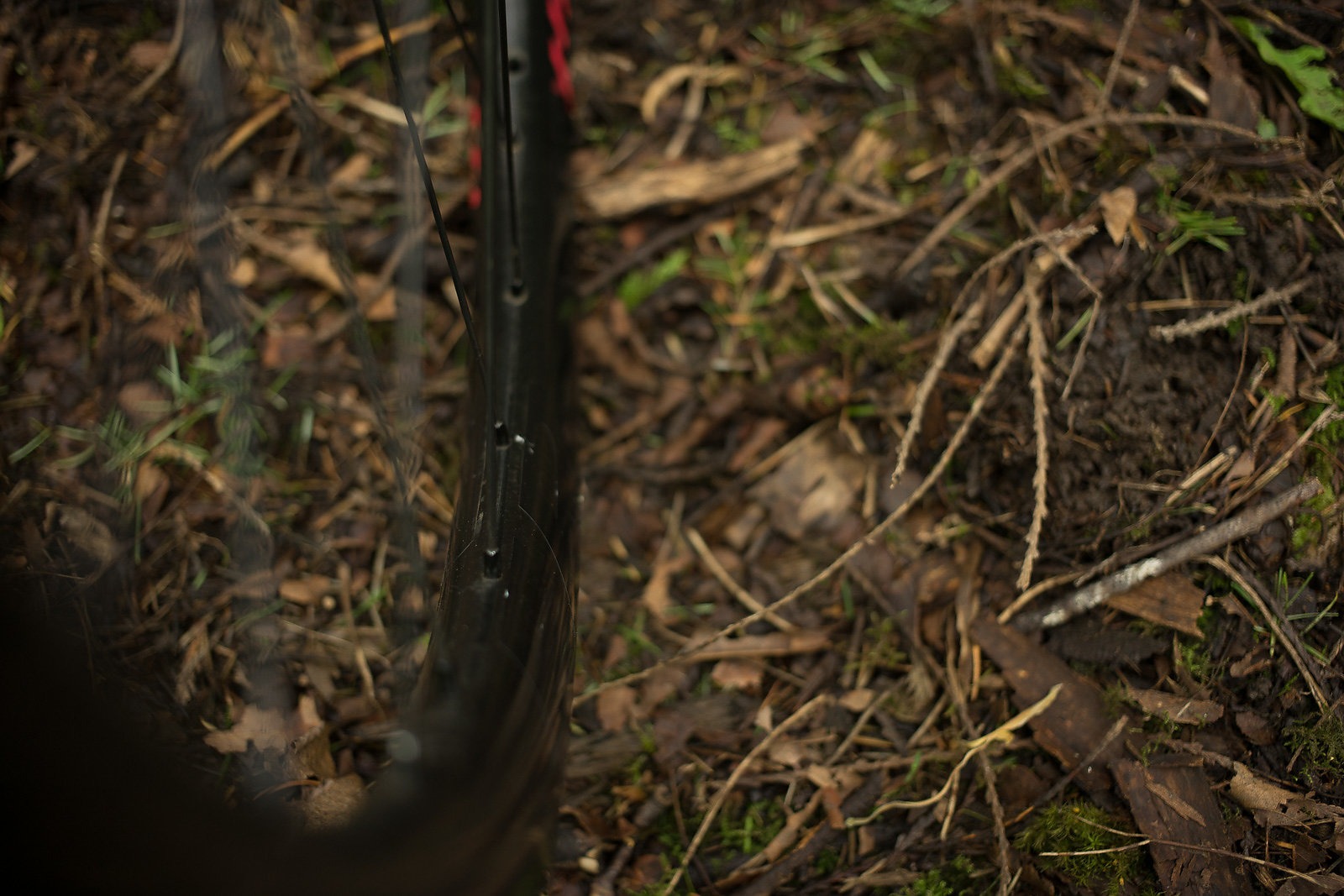 The OCLV carbon—which stands for Optimum Compaction and Low Void, Trek's proven manufacturing process—has an internal width of 29mm and an external of 35mm providing solid side wall support for a 2.3 tire and the ability to run something wider if desired. The overall quality was instantly apparent as soon as I put the wheel in the truing stand spinning perfectly round and true.
The tension was uniform and needed no adjustment. The rim also uses traditional nipples which make occasional truing a breeze. That being said, I never had to touch up these wheels. They were ridden before I had them and continued to be unfazed by the continual abuse I threw at them. The rim has a slight hook that when paired with Bontrager's TLR rim strip, makes tubeless set up a breeze. The proprietary TLR rim strip is plastic, so don't worry about cleaning adhesive off your rim or your tape rolling up on you when you change tires.
Bontrager chose to pair this rim with DT Swiss' classic 28-hole 240 straight pull Boost hub. This hub utilizes the upgraded 54-tooth star ratchet driver delivering fast and consistent engagement all while being extremely easy to service and highly reliable. The choice to use a 28-hole straight pull hub with DT Aerolite spokes makes for a very comfortable and responsive ride. This combination provides a snappy and laterally stiff feel without being too harsh.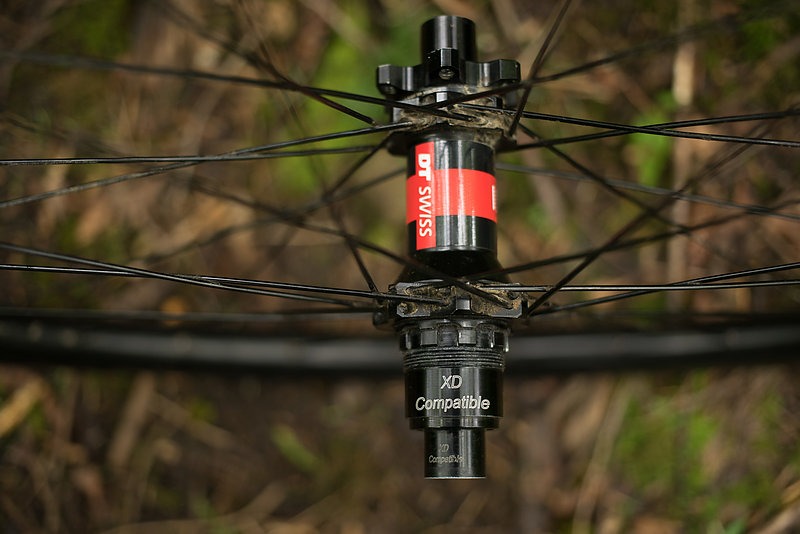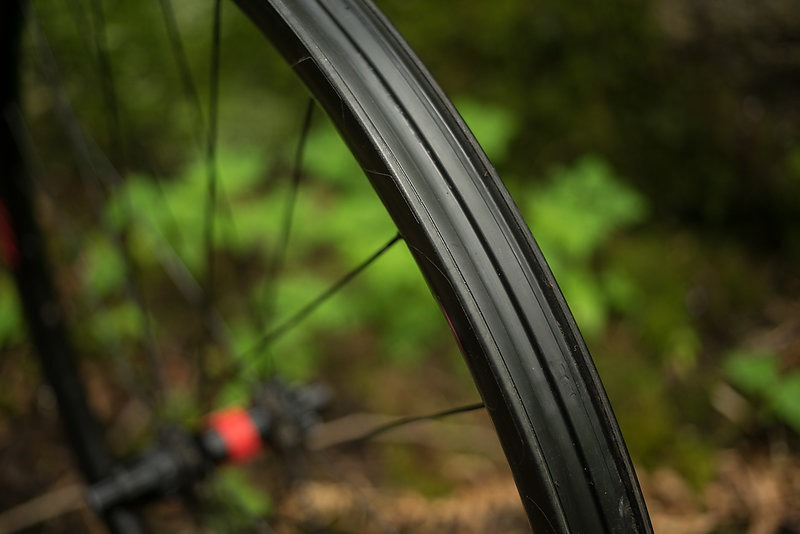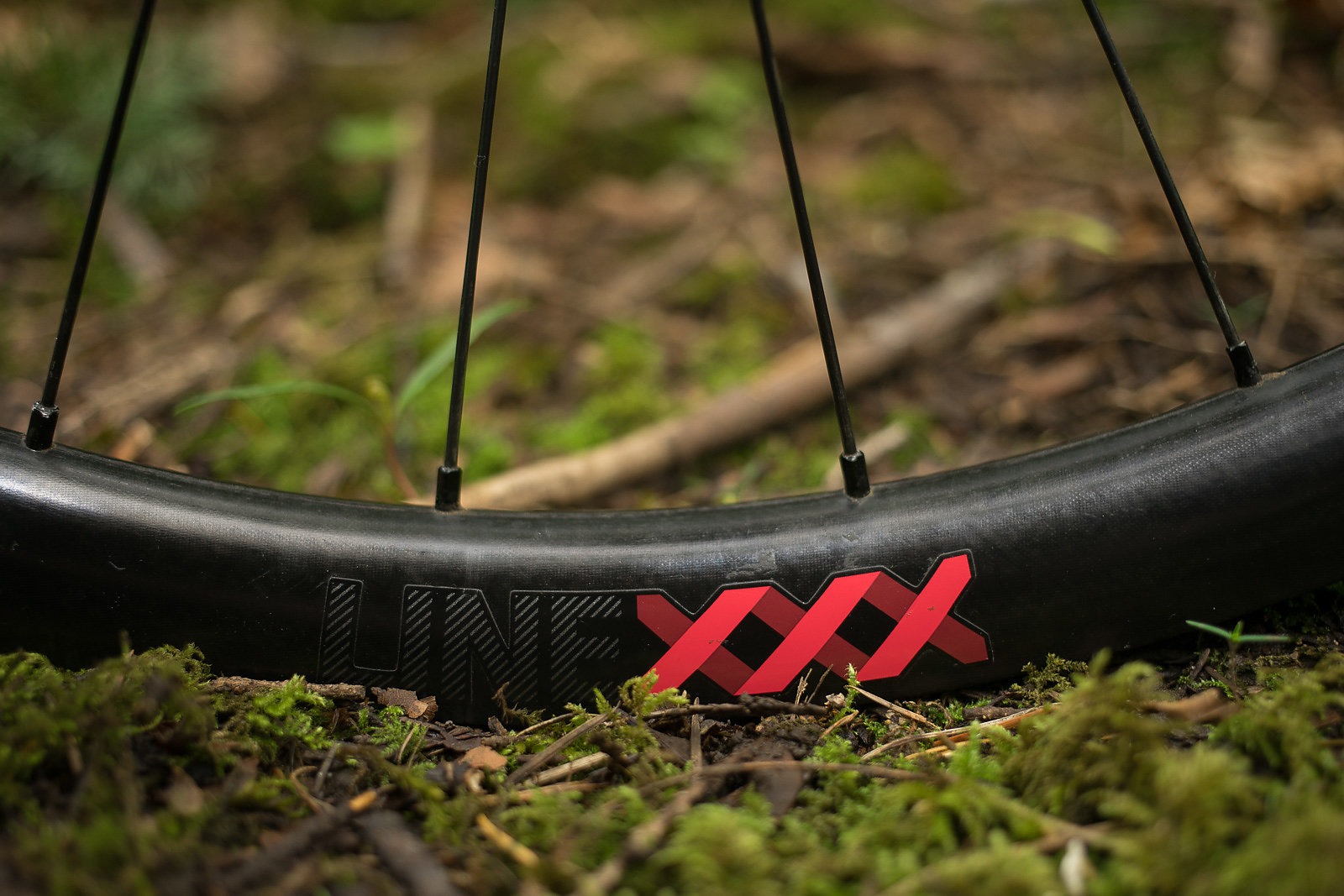 Weighing in at 1770g for the set, they aren't they lightest wheels you can put into your bike, but they do make a noticeable difference while corning and descending. The stiffness is just enough to allow the wheel to track predictably and also rocket out of a berm. I didn't notice the wheels while climbing which is good and bad. Despite their weight, these wheels accelerate surprisingly well.
They also take a hit like a champ. After multiple square edge hits and line choices gone wrong over the course of a couple months the rear wheel never buckled. The explosion of carbon I always anticipated never happened. There are stiffer carbon wheels out there, but stiffer is not always better. These wheels have just enough flex to provide a comfortable ride yet the flex is never noticed railing turns or while trying to get speed pumping the trail.
In my opinion, 29ers benefit greatly from a carbon wheel upgrade, but some options out there are really too stiff for the average rider. Bontrager has found a great balance with this pairing of hub and rim. Some opt for cheaper rims made over seas, but none of those cheaper options come close to quality and durability achieved by Bontrager's latest premium offering, the Line XXX Boost TLR 29 wheels.
I have been building wheels professionally for many years and after a few months on these wheels, would not hesitate to recommend this set up to anyone looking for a premium upgrade to their enduro race rig or everyday trail bike.
Bontrager Line XXX wheels
MSRP: $2248 (Per pair)
See more at http://www.trekbikes.com