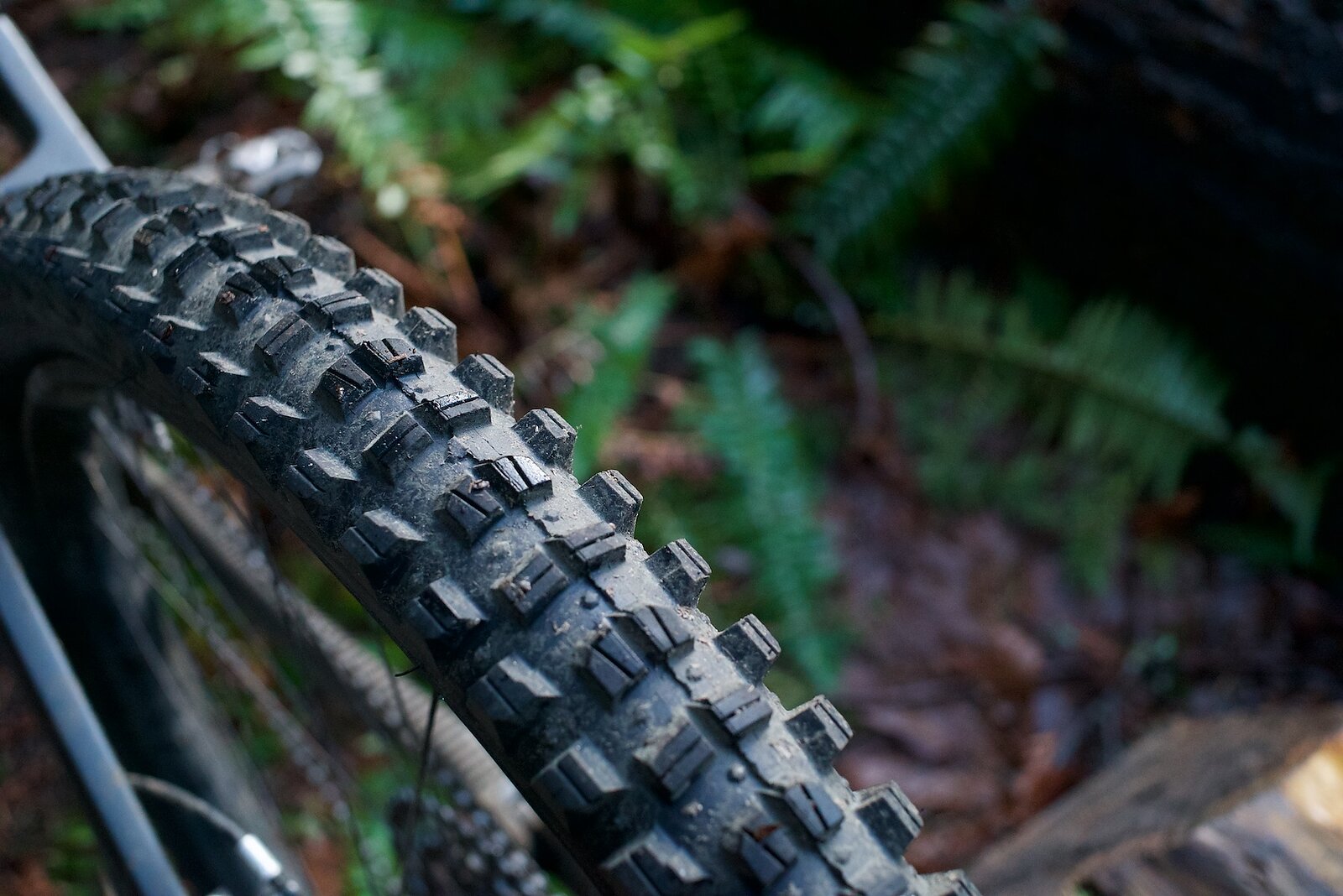 WTB Judge & Verdict Tire & Sealant Review
Never come between a judge and his verdict.
Doing so might make the judge threaten to have the sheriff hold you in contempt of court—at least in my experience. But that's another story for another time. We're here to learn if the Wilderness Trail Bikes (WTB) Judge and Verdict tires can keep me in line as well as that day in court did.
It's hard to talk about MTB without talking about WTB. This legendary brand was forged in the mountains of Marin during the birth of mountain biking and has been credited with the creation of the 29er, and more recently the 27.5+ category. It goes without saying these folks know how to roll. Pushing the limits of the sport is literally their day job, and so I was excited to put on a pair of their finest tires and go for a ride.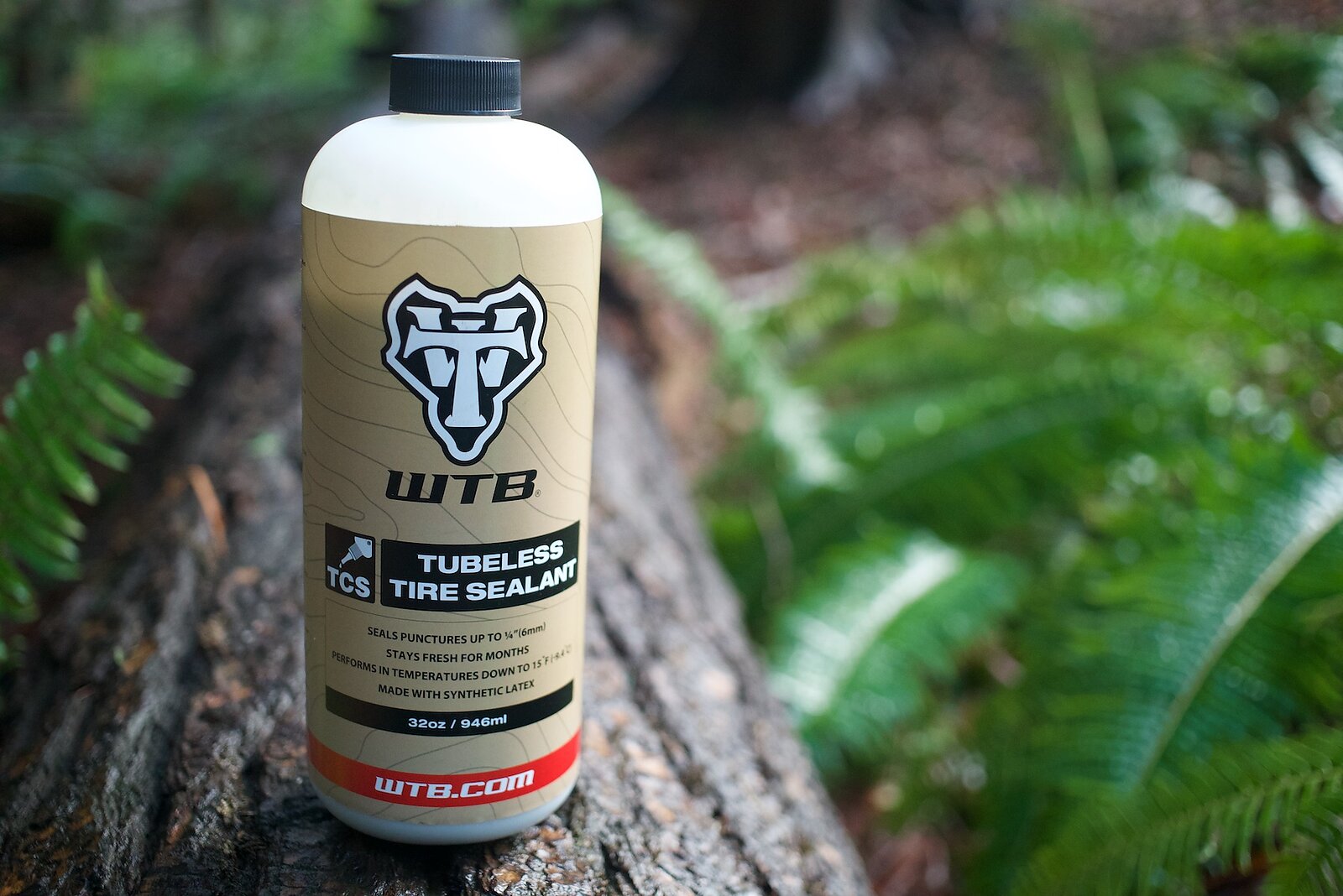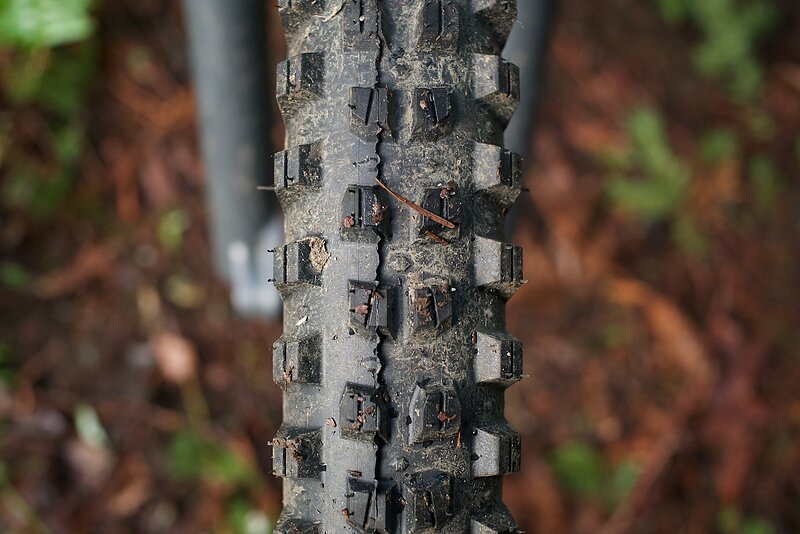 For this test we were supplied with a pair of the most aggressive tire combo WTB makes: the recently updated Verdict, a front-focused, 2.5-inch tire, and the Judge, a rear-focused, 2.4-inch tire. On my bike, I like to run a heavier, 2-ply casing rear tire, and a lighter, single-ply casing in the front, which is exactly what was sent for testing. And though the Judge only comes in the more robust 2-ply casing, referred to as "Tough", the Verdict is available in both the "Tough" version, or a single-ply casing, referred to as "Light"; which is a great option for those needing extra support up front as well. Regardless of casing type, the whole lineup features sidewall protection and uses three different rubber densities, layered and strategically placed to maximize traction, support and durability.
Mounting the tires was shockingly easy, even without using WTB rims. When inflated the bead found its way into position, without any extra coercion or lubrication. I used WTB TCS Tubeless Tire Sealant and had no issues with it during the install. The sealant has not yet been put to the true test of a puncture in the field, but given the extensive testing and reformulating WTB has done, I feel confident it will work when I need it.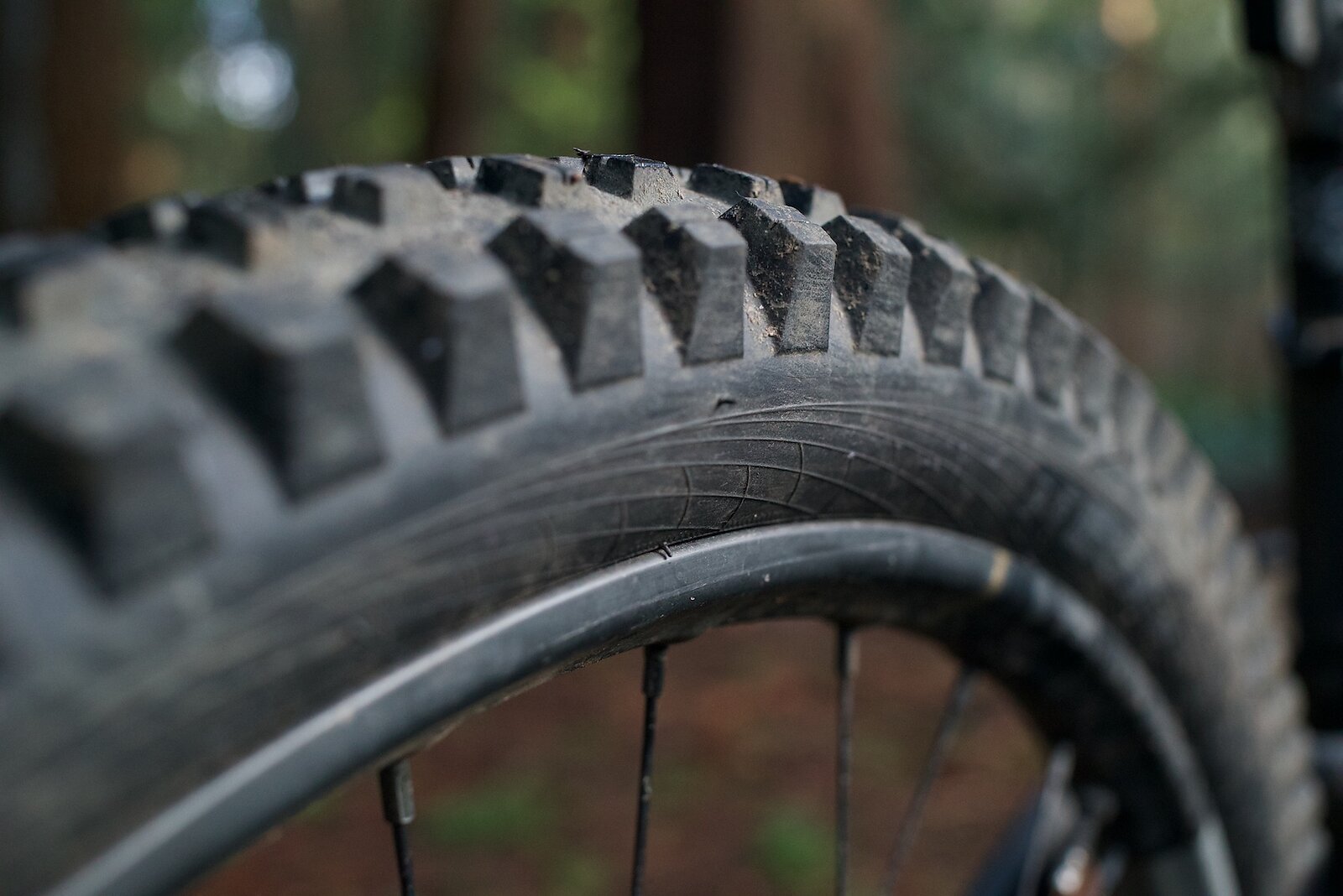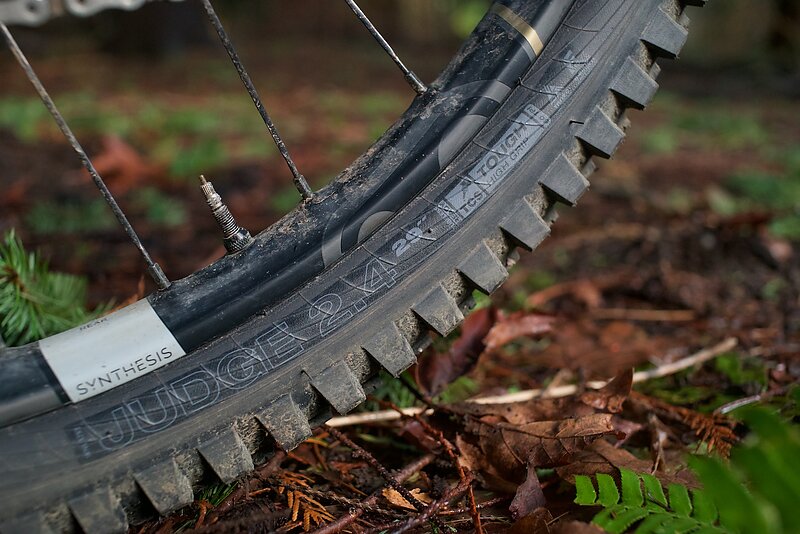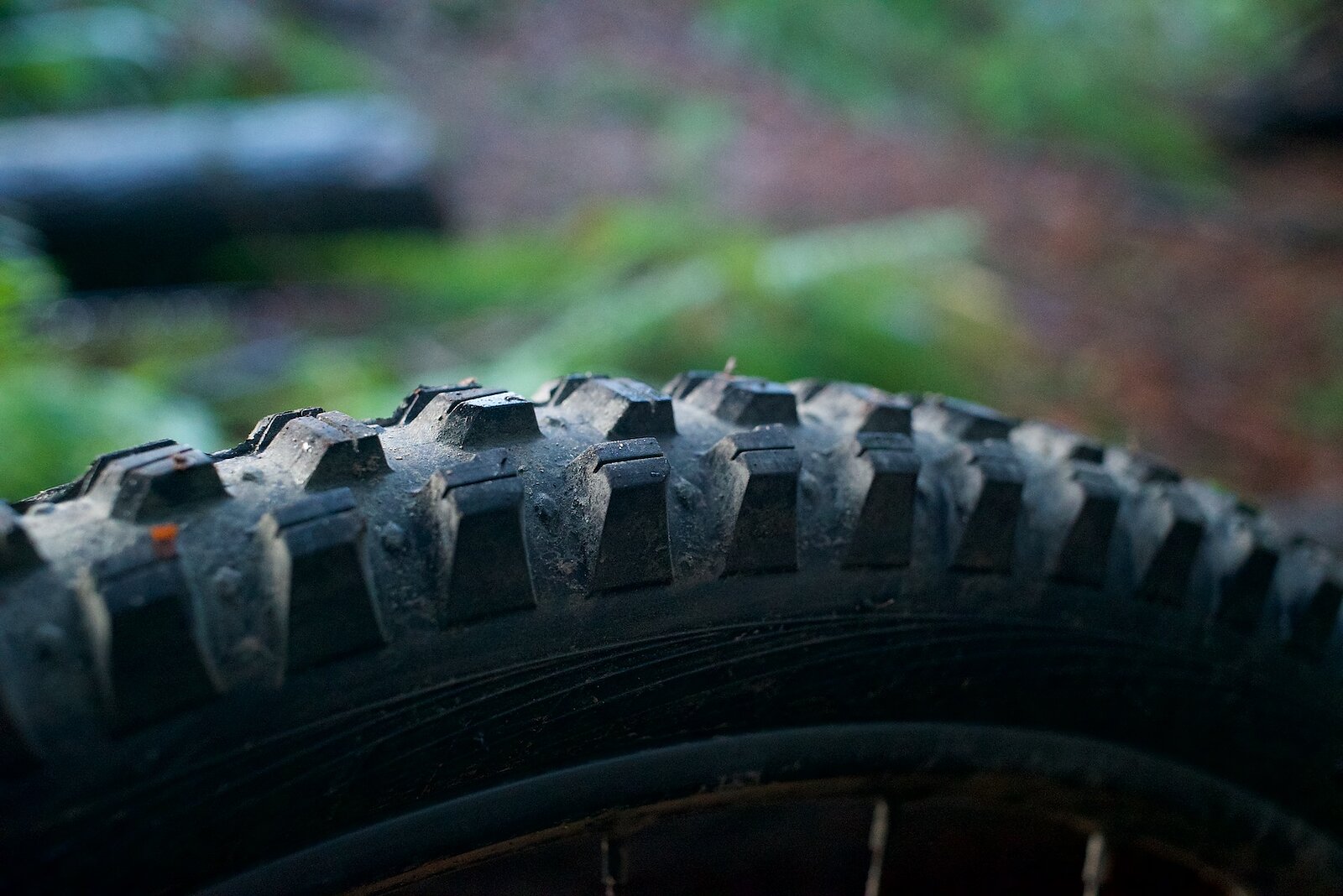 Since my test period began in October, I have mostly experienced wet weather riding conditions, as the Pacific Northwest is most known for. Though these tires are not specifically designed for wet weather, they are clearly ready for it. Vying for traction, I felt confident cornering over soaked roots and slimy berms. The deep, supple tread dug furiously for something substantial and always managed to find some level of grip, even when there was really nothing to grab on to. And on days when things dried out a bit, these tires left nothing to be desired. As always, less rolling resistance while pedaling is a plus, but given the enduro and downhill designation for this tire combo, I wasn't expecting a peppy feel. The Judge and Verdict are made for, and really excel on, steeper trails where traction is paramount and their rolling resistance can give way to the demands of gravity.
A strong argument can be made that tires are the most important component of a bike. They are literally the sole connection between the bike and the ground, the foundation on which the whole experience begins—bottom line: buy the best you can afford! At $89 per tire these are not the cheapest option, but it's really a small price to pay for connecting with the trail in a way that inspires such conviction while cornering. So, if you're the type of rider that does it for the descents, I highly recommend you obey the Judge, and trust the Verdict.
WTB TCS Tubeless Tire sealant - 16oz. - $16.95
WTB Verdict Tire - Light Casing - $76.95
WTB Judge Tire - Tough Casing - $89.95