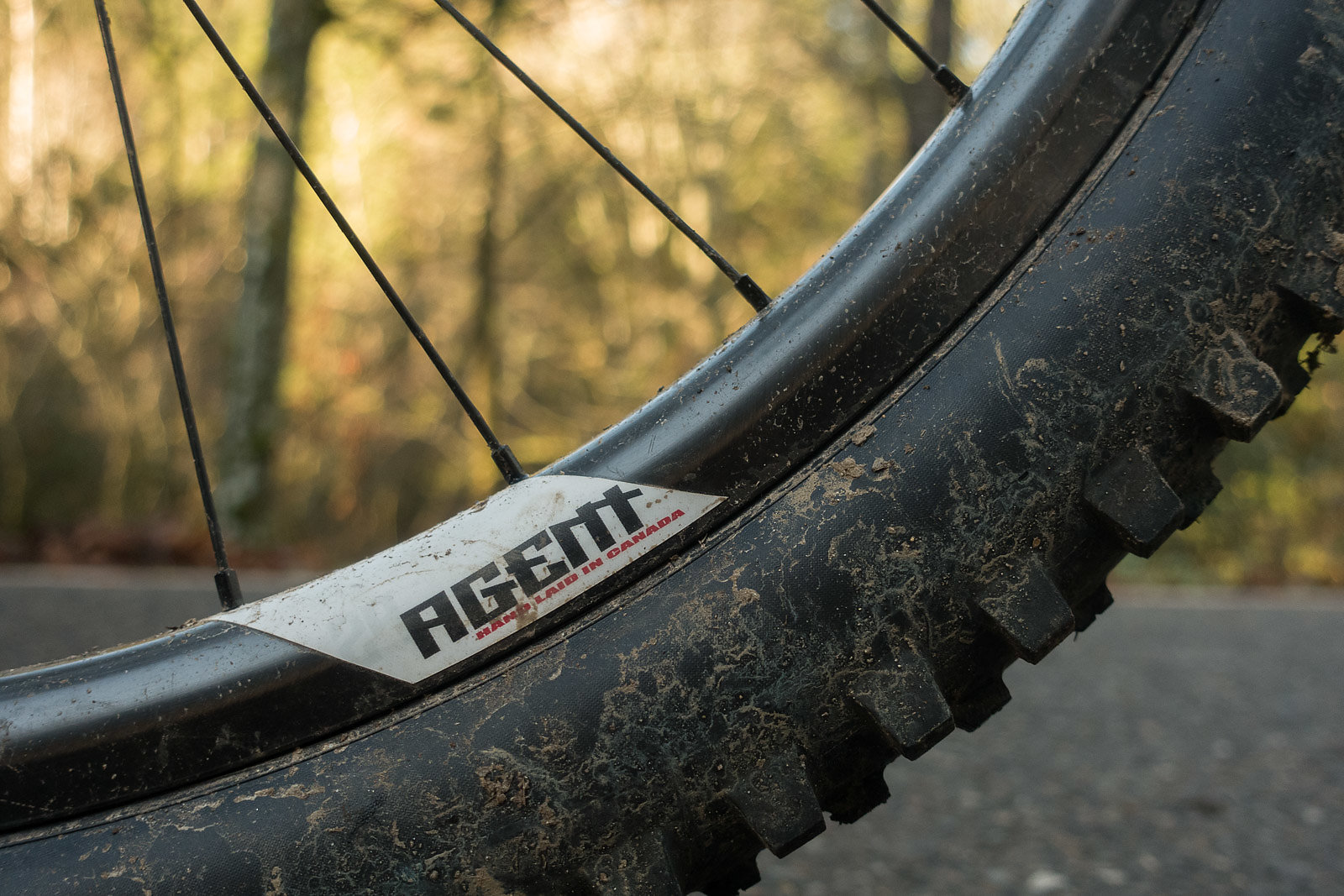 We Are One Agent Wheel Review
Carbon wheels are polarizing.
Since the very first hoop was baked into the world, people too have formed opinions on them across the gamut. Early iterations of the mountain bike-specific rim could fail catastrophically, atomizing when they hit a rock in just the right place. And it is no wonder folks steered away from them for as long as they did. The designs needed honing, manufacturing techniques refined, prices brought down. It seems that until recently, the carbon wheel world was the game of elite athletes and the affluent. As time went on, prices began to drop, and then, seemingly out of left field this little company with a funny name popped up: We Are One. A carbon wheel made in Canada?
We Are One was launched with Dustin Adams at the helm in late summer of 2016 in Squamish and moved to Kamloops in January of '17. Their intention was simple: proving that carbon manufacturing was possible and affordable in Canada with all parts sourced in North America. Everything necessary to design and build a hoop is possible under one roof, a feat not seen many places.
Wheel Specifications:
We asked for, and were sent the 30mm (internal) "Agent " hoops, laced to Project 321's Boost G2 Mountain hubs. I mounted the wheels to a Maxxis Minion DHF 2.5 WT and a Minion DHR 2.4 both with and without Cush Core inserts for rim protection and sidewall reinforcement. The tires along with the Cush Core inserts were a breeze to mount, and I attribute this to a deep inside center channel that allowed the bead a little extra room to pull over the outer hookless rim.
The minimal branding is a welcome relief from the NASCAR bombast we've all grown accustomed to, yet these wheels have an unmistakable look. One distinct advantage to We Are One's small in-house manufacturing facility is that the company can adapt quickly. Owning their own tool-making equipment and manufacturing, We Are One is nimble and can quickly make changes to products to continuously bring the finished product closer to the "perfect" wheel, be it lighter, stronger, more rigid or more flexible.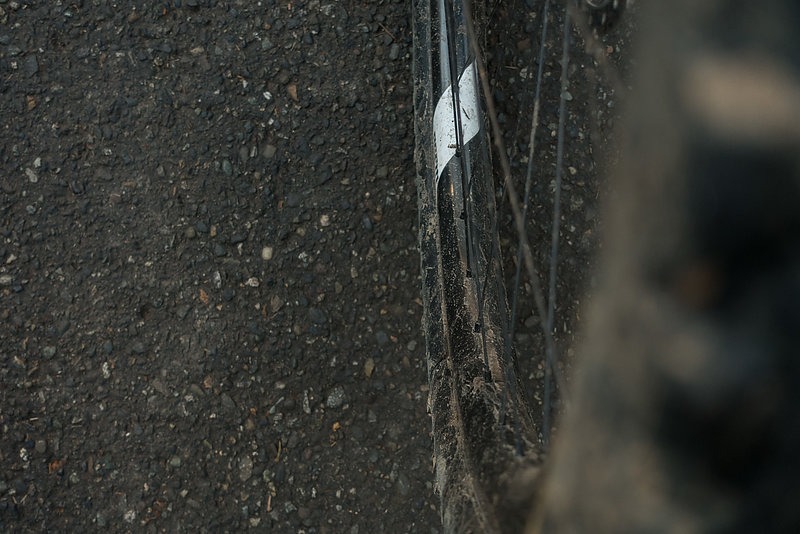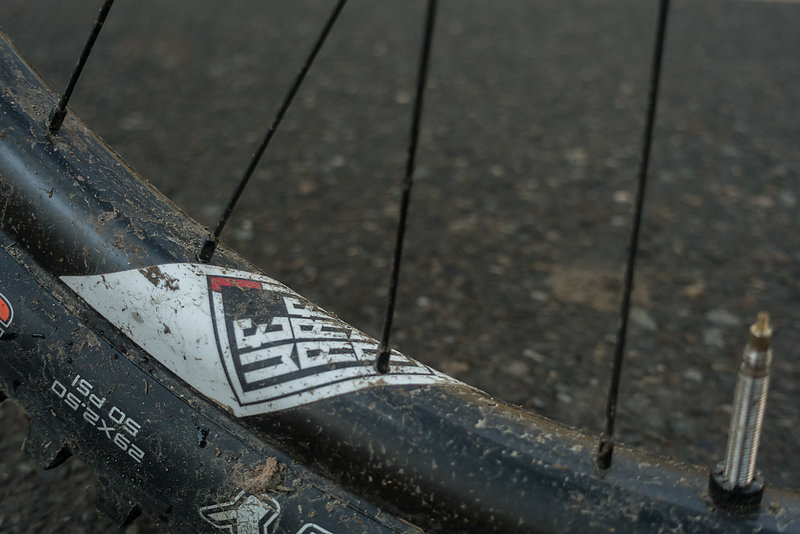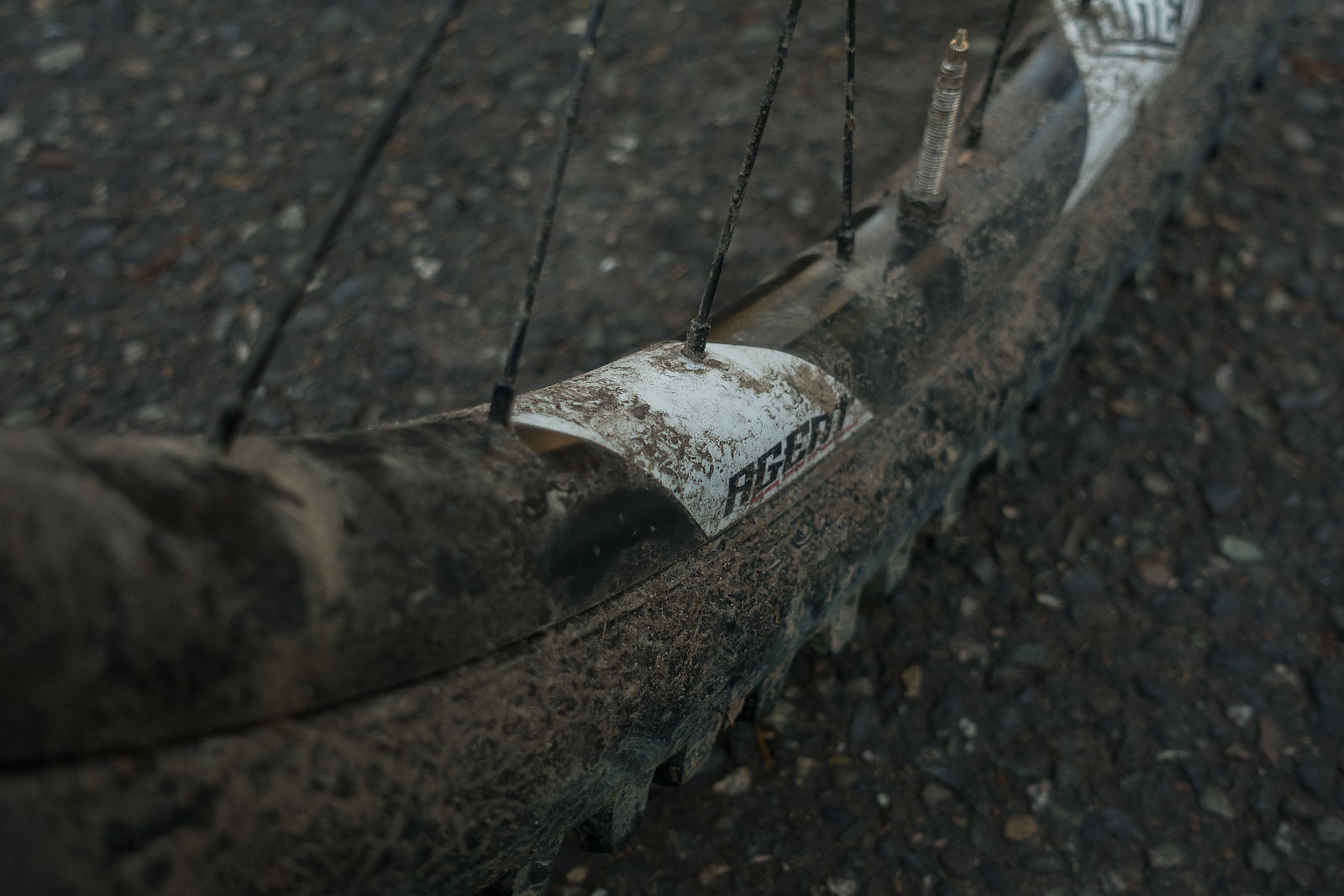 Riding the Agent
I found the Agent's 30mm width to be the magic number for the tires I decided to use during the test period. All the tires were on the wide end of what I'd ever consider running (a 2.5" Minion DHF, a 2.4" DHR II, and the 2.5" Shorty), and summarily found the Agent to be a good match for these new, wider casings. In hard corners at speed, the tires resisted rolling over or getting that vague feeling both with Cush Cores and without.
The most immediate thing I noticed was the steering acuity and overall precision of steering, it was a noticeable improvement over other aluminum wheels I've ridden. At the same time, the shallow profile of the hoop seemingly lent itself to damping trail feedback slightly, though this damping sensation was increased with the use of Cush Core inserts. Without the Cush Cores, the wheels still tracked keenly, disappeared into my every day shredding and survived my regular shorting of doubles without breaking.
The recipe for success, according to Dustin: "How fibers are oriented in the layup, the tensile strength of those fibers, the resin matrix, and cure rate all have a huge factor in what we call 'Ride Feel.' The challenge is how do we mark a rim compliant and ensure it has a positive ride feel? That is the complex goal we are challenged with and through a very consistent physical testing strategy, we have achieved what we think is the best possible case for The Agent."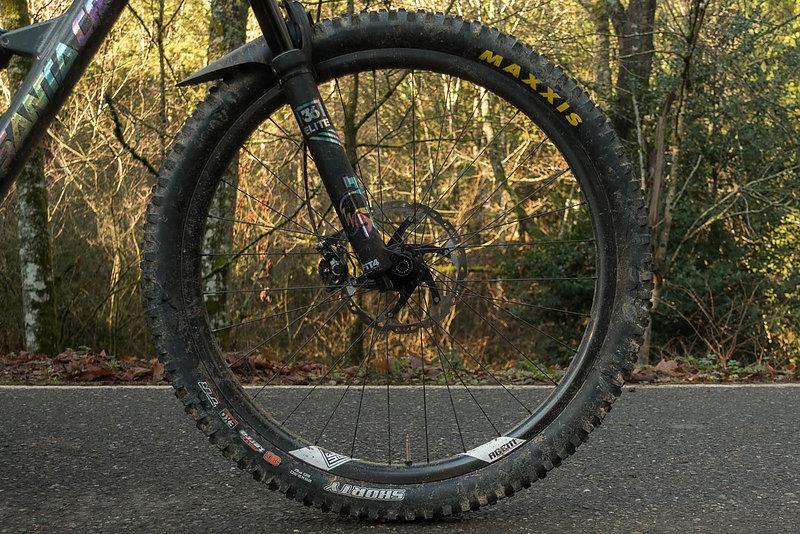 The Hubs
The Project 321 hub has some really interesting stuff going on. Most noticeable is the pawl-system, which allows for quiet or loud configurations. I opted for the quiet ones, and with the factory oil they were completely silent on our first couple of rides. The pawls themselves use magnets inside, which pull outward into the drive ring, rather than physical springs, which push the pawl out from inside.
The company is able fine-tune the amount of drag created by changing the strength of the magnet, and the reduction in drag is spectacular. In some very non-scientific testing, the demo rear-wheel spun longer than I9s or Chris Kings and even out spun an equally new King front wheel. For those who like to be heard, the hubs are available in a "loud" option, that comes with more powerful magnets, so the pawls more audibly snap into the ring drive. The drive system is 6 pawls with two teeth on each pawl, making a total of 216 points of engagement (~1.7º). It's pretty insane.
Inside the drive side of the rear hub there are drilled holes which allow a larger volume of hub oil. This additional volume increases the amount of usable lube in the system and reduces maintenance intervals. However, I discovered that after three or four rides, the hubs had a muted, yet noticeable buzz when coasting and needed more oil. I had some issues with the pawls breaking and a call into Jake at Project 321 confirmed there was a batch of bad pawls that somehow made it through QC. To ensure the highest quality, Project 321 is now manufacturing their own pawls in-house using a really cool "electro discharge machining" process.
Finally, from this geek's perspective, I appreciated the angled flanges on the hubs, which seem to not interfere with the standard j-bend spokes as much, and pull nicely along the angle of the spokes. The warranty on Project 321 hubs is pretty epic: 10 years on hub shell and axle, 3 years on pawls, drive ring, and freehub body and 1 year Enduro bearing warranty.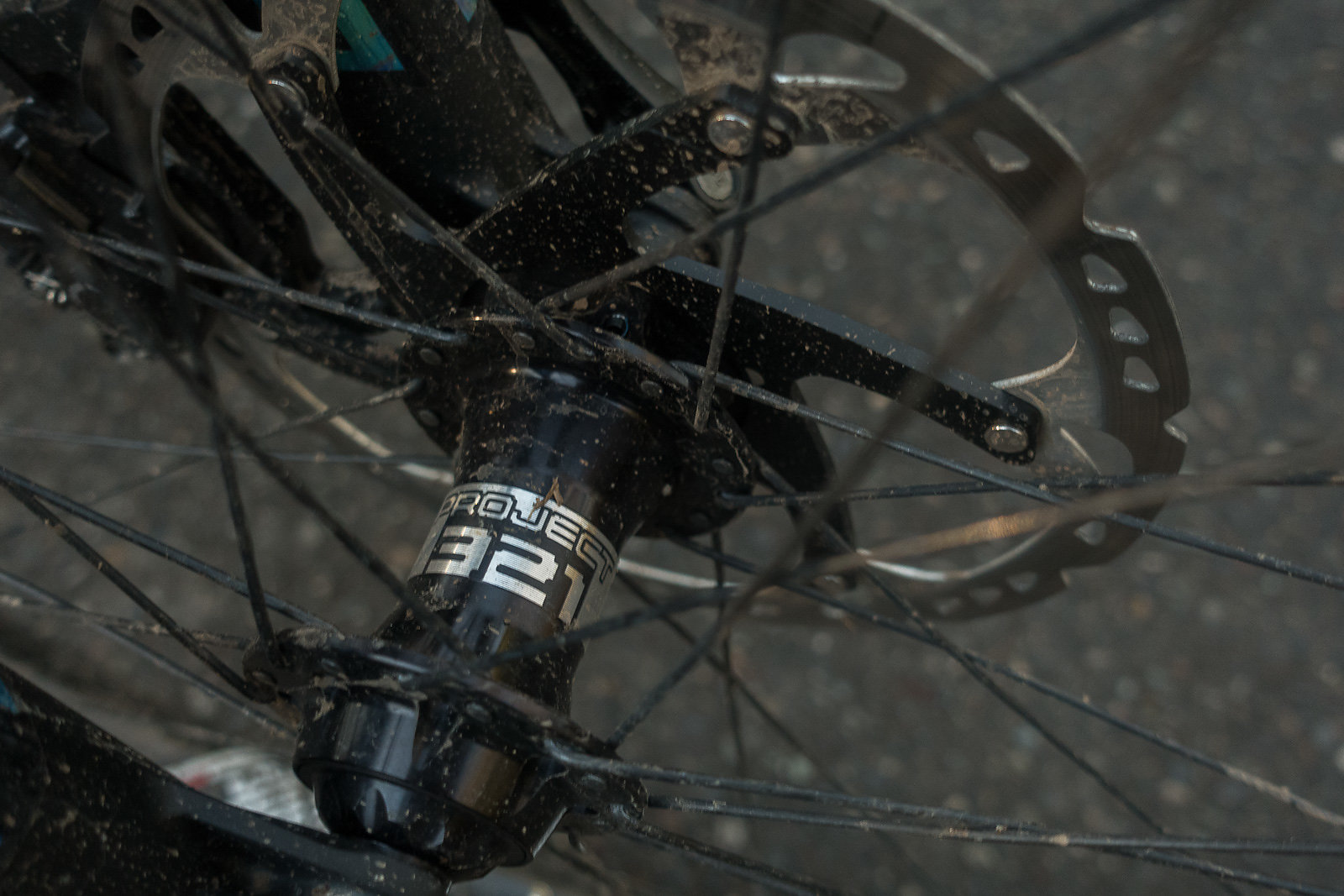 Consensus
It's clear We Are One poured their experience and passion for mountain biking into this product, from the relationships with other North American manufacturers like Project 321, to the fine-tuning they've done over such a short period of time to deliver an honestly first-rate product. I'll keep trying to smash mine, and update you if I manage to do so—but I'm beginning to have my doubts. We're excited to see some of the new wheels coming in 2018, and would absolutely recommend them for your next set of hoops.
We Are One Agent Wheelset
MSRP: $1,590
See more at: weareonecomposites.com