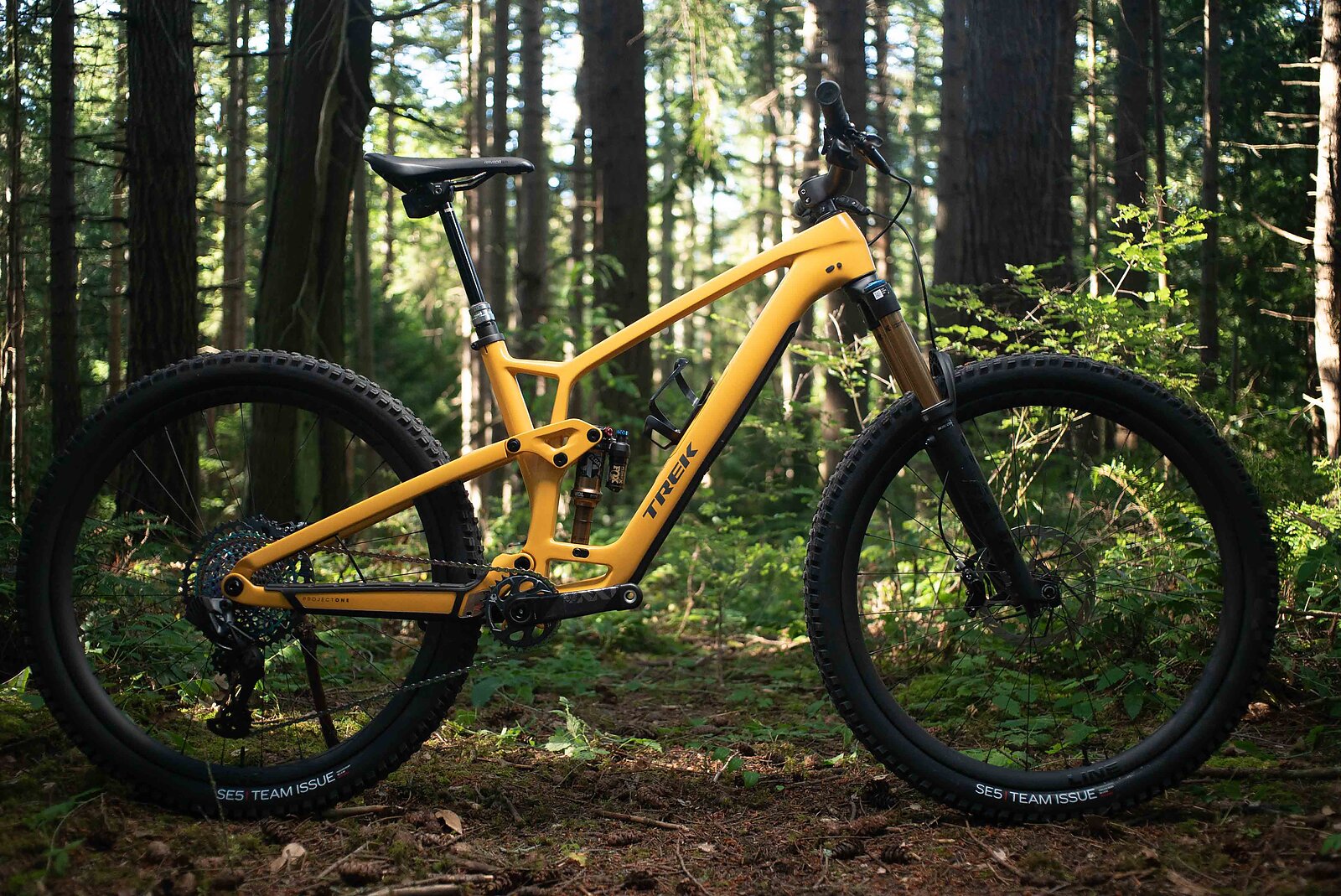 Trek Fuel EX 9.9 XX1 AXS Bike Review
Trek made a statement with their new Fuel EX trail bike. In throwing away the usual method of incremental development so common in this industry, Trek gave this Fuel a top-to-bottom update to make it longer, steeper and slacker.
This iteration of the Fuel—a model Trek introduced to their line more than two decades ago—absolutely devours chunky terrain while still retaining the ability to tractor up steep climbs in a way that harkens back to its heritage as one of mountain biking's best all-rounders.
New geometry improvements and solid rear suspension kinematics mean the Fuel EX loves a good climb. With its steep effective 77.4-degree seat tube angle in the bike's low Mino link setting, it clings to aggressive grades to keep the front wheel firmly planted. The long 440-millimeter chainstay provides a large pocket for shifting weight while climbing. Seated or standing the Fuel's suspension kinematics provide a reasonable pedal platform to prevent the bike from bogging down under power. I felt I could scoot around efficiently and can confidently say I would have no trouble riding the Fuel EX on arduous, backcountry suffer fests.
Geometry & Specs:
Wheel Size: 29"
Rear Travel: 140mm
Fork: 150mm
Wheelbase: 1250mm
Chainstay: 440mm
Reach: 485mm
Head Tube Angle: 64.5°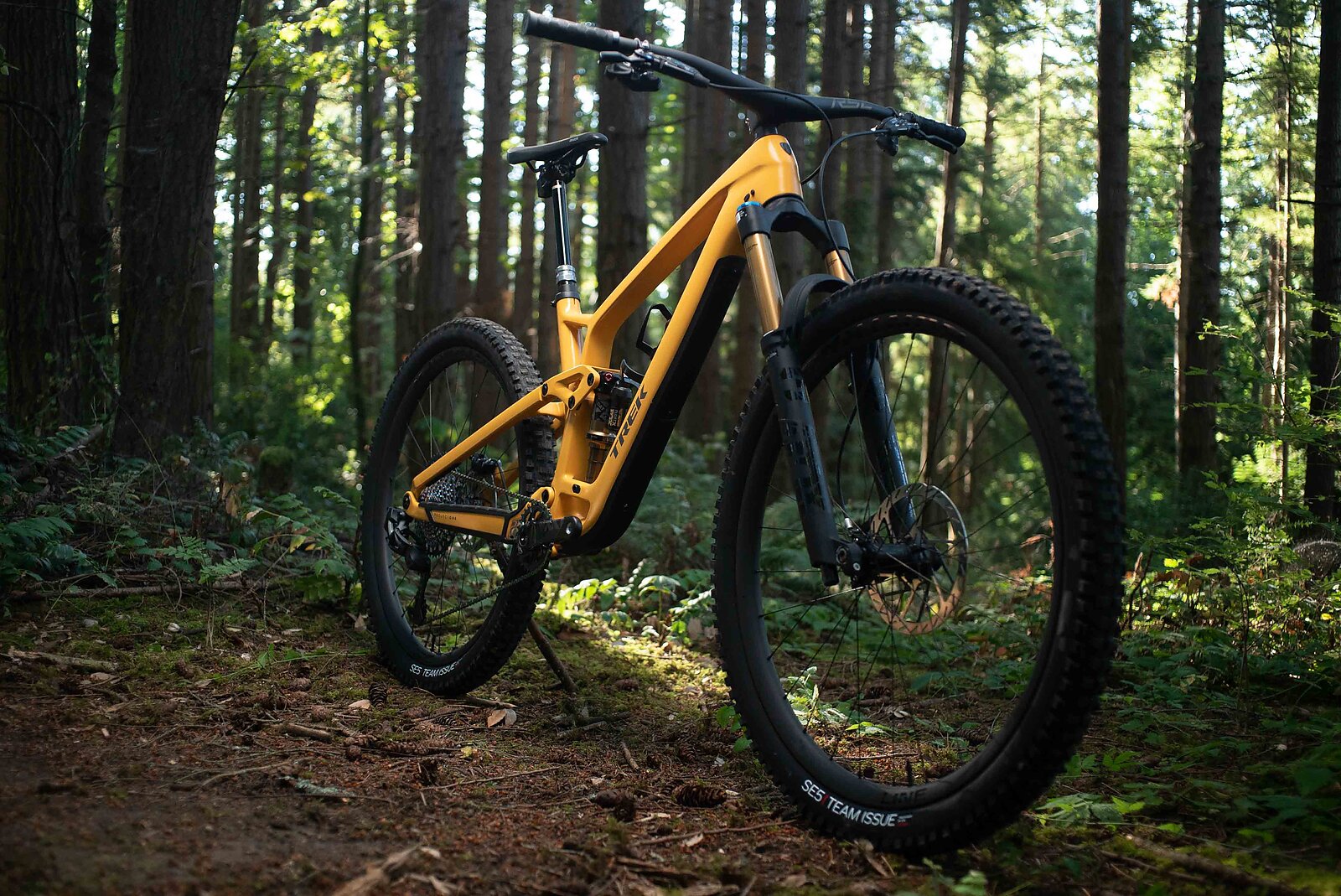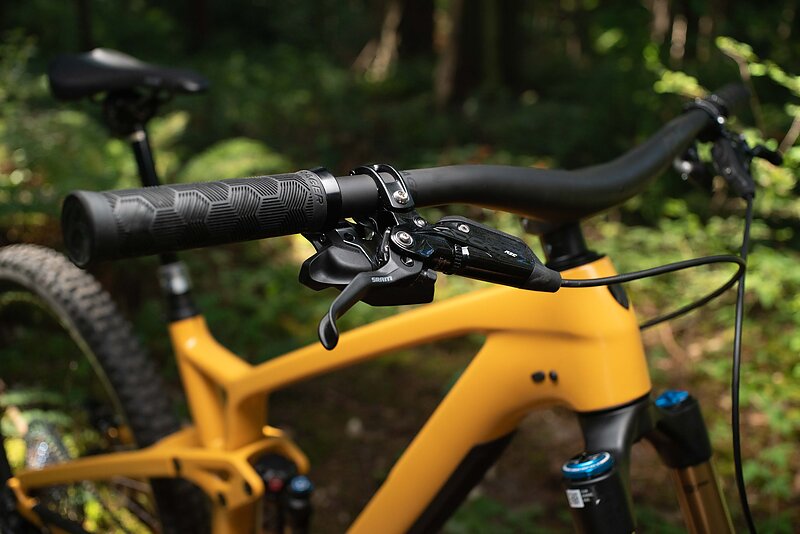 The real showstopping attribute of the Fuel EX is its stability. Trails in Bellingham, Washington have slowly but surely dried out this summer and plenty of sections are littered with powder and loose rocks. I didn't have to hold back for any of that though with the Fuel between my legs. With the combination of a long wheelbase, slack headtube angle and a peppy 140-millimeter rear end, I could blast through loose trail chunk while still popping over opportune doubles to avoid some sections of trail altogether. I have become convinced that a bike that leans on long, stable geometry and combines that with mid-level travel can really provide the best experience of both worlds. Despite the yellow Trek's long wheelbase, I found myself slicing through tight corners just as well as shorter bikes I've tested. Further, I was absolutely impressed with the quality of frame construction. The chassis of the bike felt relatively flex free and begged to be pushed hard. The Fox Float X rear shock was tuned in such a way that it recovered quickly from successive hits and the kinematics hid all signs of bottoming out, despite the rubber O-ring clearly suggesting otherwise.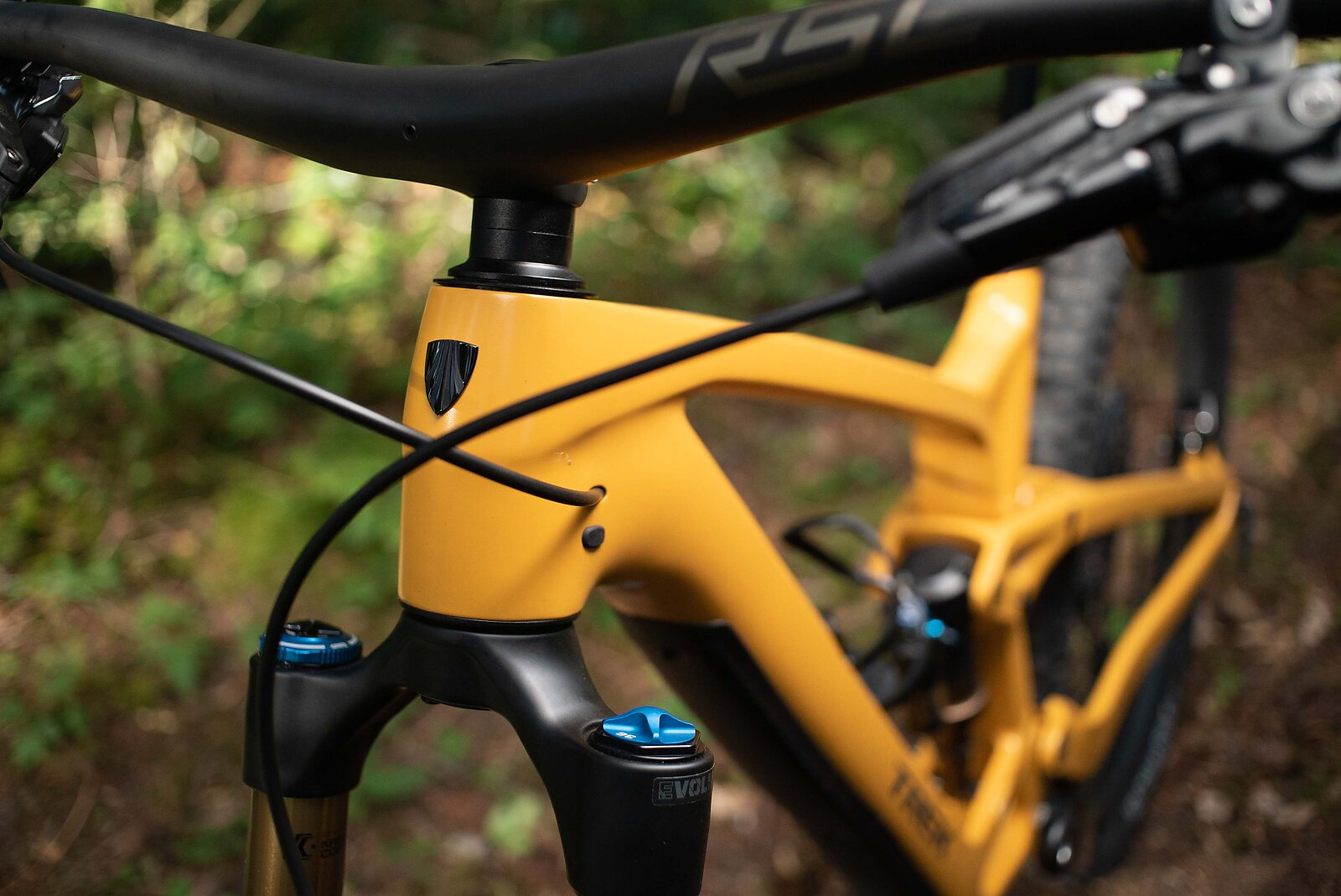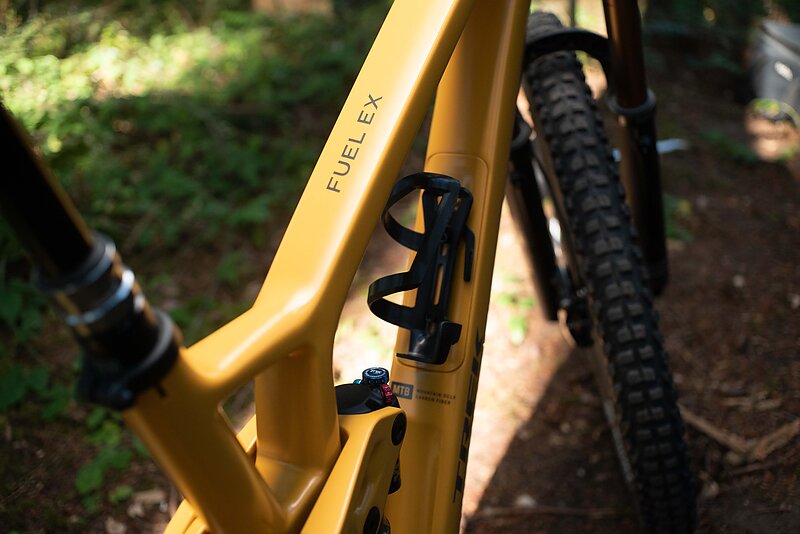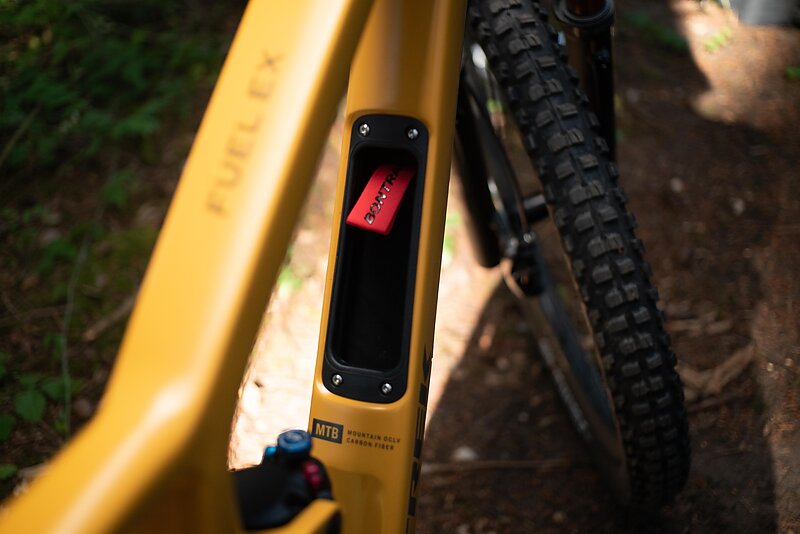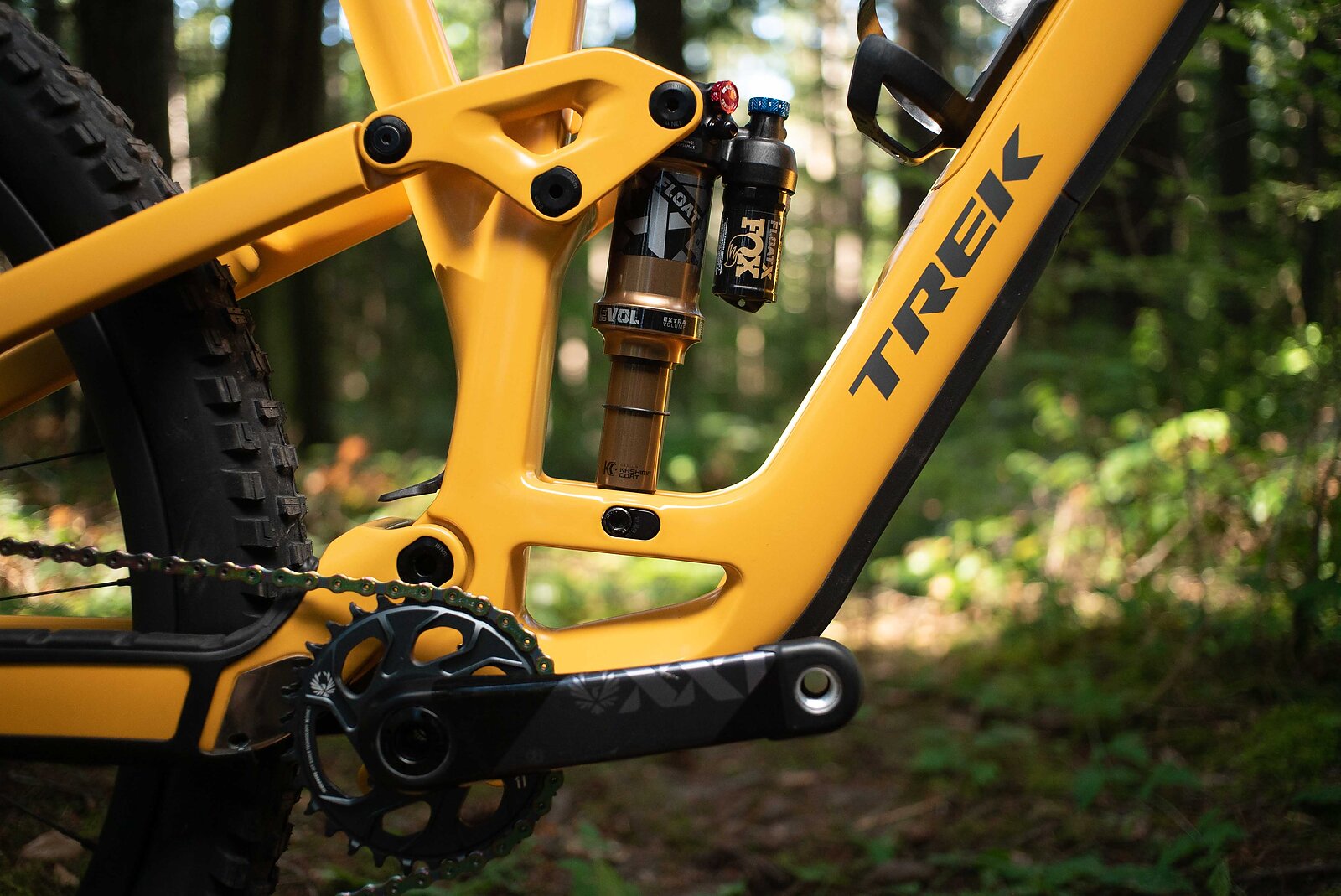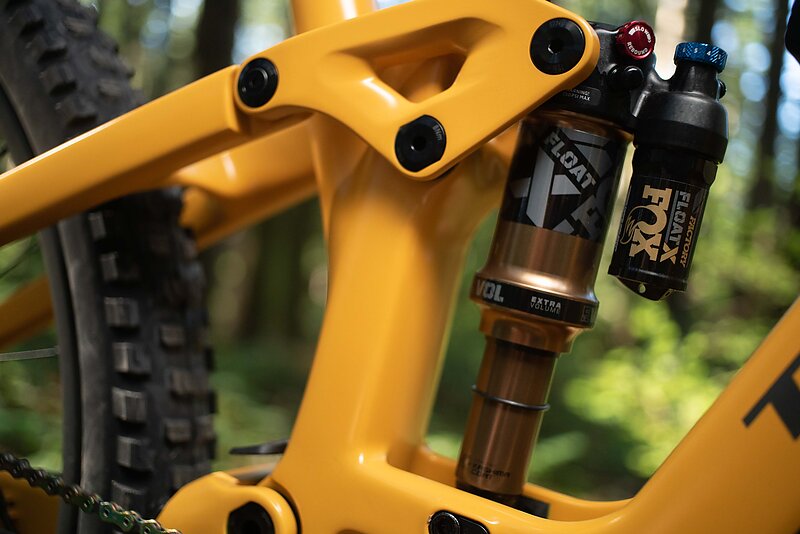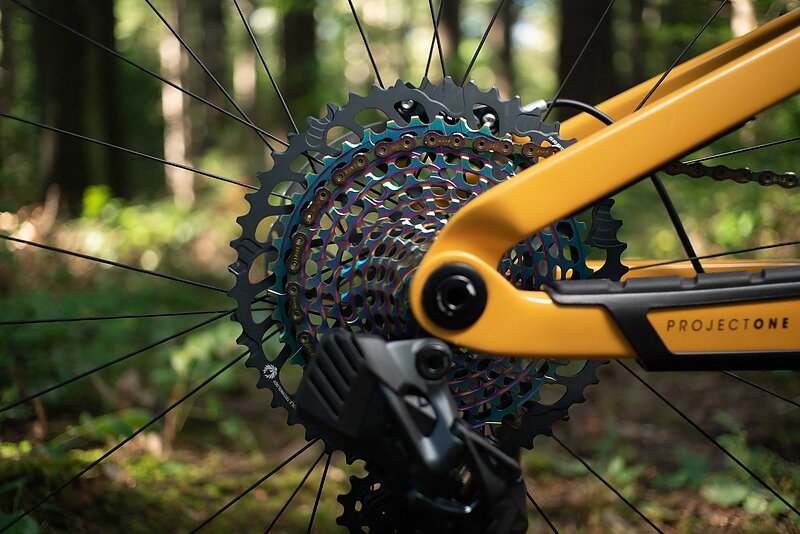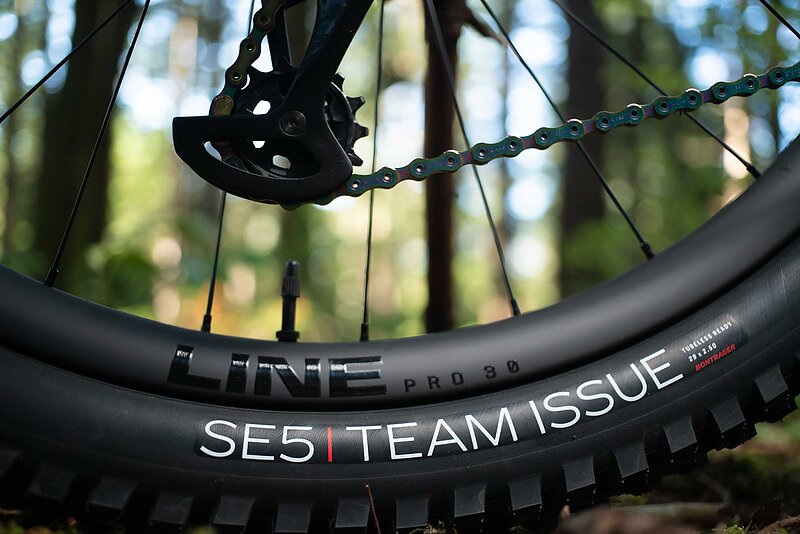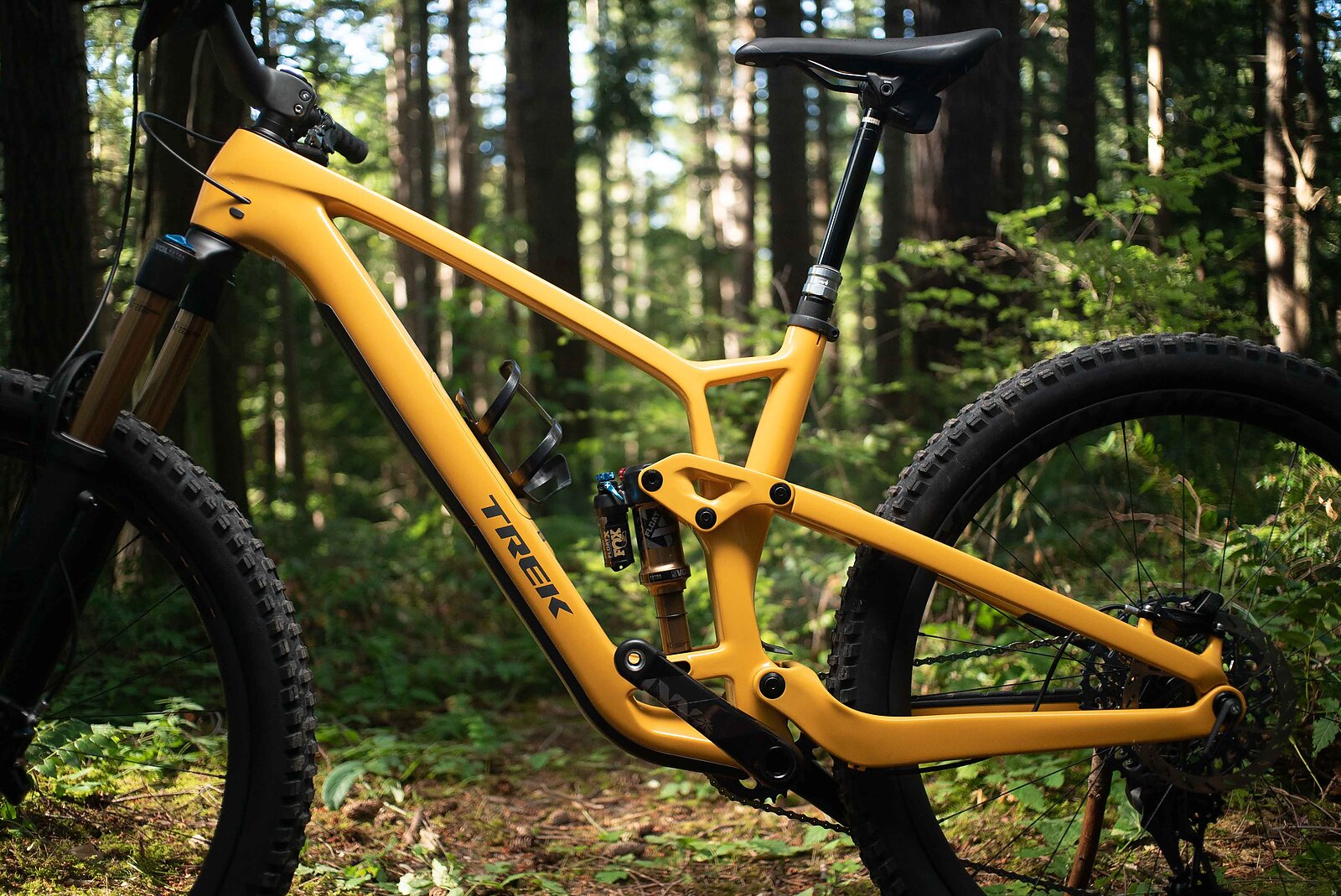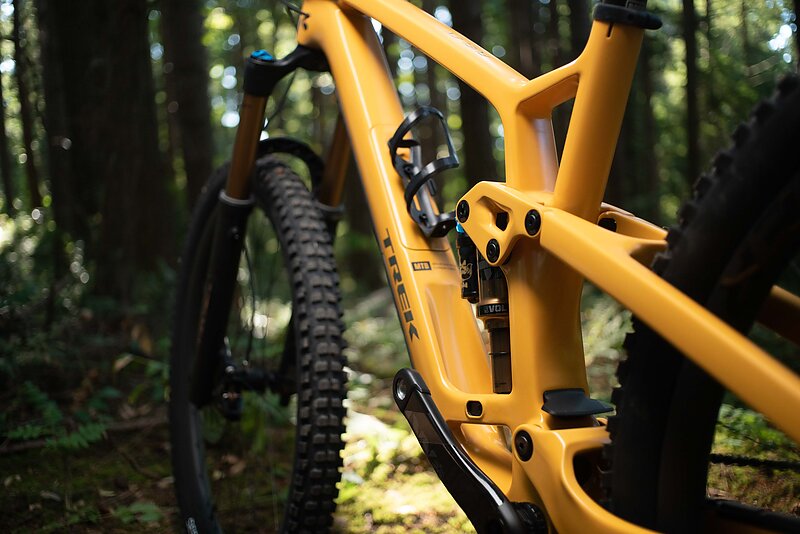 Our fancy 9.9 SRAM AXS build was heavier than I expected it to be, but it delivered as far as pure performance. The AXS shifting is a joy to click around on the bars and helps save overall thumb and hand from any fatigue. The Code RSC brakes were much improved from my previous experiences with SRAM brakes with the addition of their thicker HS2 200-millimeter and 180-millimeter rotors. Their bite and heat dissipation felt so much better that I found it hard to believe the new rotors alone could create such a dramatic enhancement. To cap things off, the Fuel EX comes with a practical (and locking) downtube frame storage box and a tool hidden underneath the top cap. The Bontrager SE5 tires hit just the right volume at 2.5 inches and hooked up despite the dry and slippery conditions we get so little of here in the Pacific Northwest.
The Fuel EX is a big brand masterpiece that leaves me genuinely excited for any rider living within Trek's massive dealership market. True to the Fuel lineage, this updated version will continue the model's legacy of bringing true all-around capabilities to the masses.
Trek Fuel EX 9.9 XX1 AXS - $10,749.99