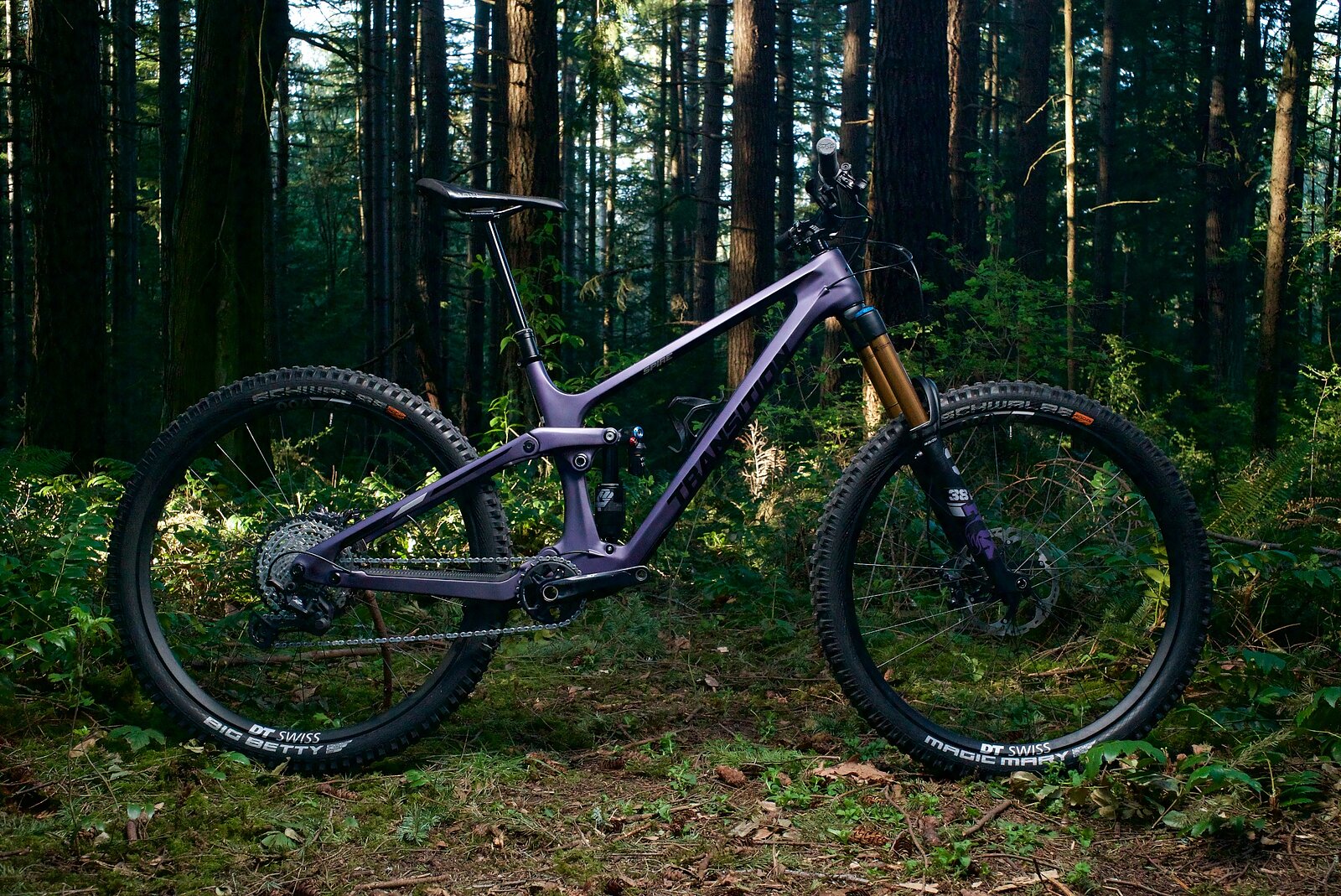 Transition Spire Bike Review
Transition's new sled, the Spire, is described by the Bellingham-based company as their "nimble bruiser"—an ultra-capable long-travel trail bike that prioritizes stability at high speeds and down steep terrain.
Sporting 170 millimeters of travel front and rear, 29-inch wheels and a 63-degree headtube angle (in the high setting), the Spire seems to lean much further toward "bruiser" than "nimble," though, after spending time aboard the huckleberry-colored bike, I found it to be surprisingly well-mannered and easy to scoot uphill. Braced with a Fox 38 Performance Elite fork featuring a GRIP2 damper and chunky Schwalbe tires, the Spire comes prepared for just about any gnarly trail you throw at it right out of the box and is clearly spec'd to provide plenty of impact absorption and grip on any surface.
With such a stout build I thought the Spire would have a hard time lumbering up steep climbs, but I was pleased to find that, even with a massive wheelbase of 1287 millimeters and long 446-millimeter chainstays on the size large I tested, I was able to stay centered and comfortable during long uphill stretches. Remaining seated, I found, was the best course of action for winching up steep climbs and I never had to fuss with leaning forward to keep the front wheel planted. If you do happen to get out of the saddle, the Spire firms up nicely—a bit more anti-squat is present here than what I've felt on previous long-travel Transition bikes. The real hallmark for me in climbing aboard the Spire was being able to just relax in the saddle and let the supple suspension provide traction and a smooth ride.
The party really starts when the Spire gets going downhill. This is a bike that never truly feels alive until you reach cruising speed and I quickly found that there's no reason to hold back when crushing technical singletrack. A smaller bike would feel more manageable on tight twisty trails, but on the fast and wide-open trails of the Chuckanuts in Bellingham, the Spire felt right at home, especially when plowing through roots and chunder at full blast. The strong chassis of the Fox 38 fork coupled with a long wheelbase provides an immense sense of stability. The carbon frame itself offers an incredibly robust ride quality—muscling the bike through fast corners and bombing over successive square edge hits is a dampened dream. With its 446-millimeter chainstays, the Spire doesn't feel like the most agile bike, though, at top speeds, it bestows so much confidence that slapping it around to test its limits feels natural and intuitive. Even with ample irresponsible line choices, things always seem to work out just fine.
Geometry & Specs:
Wheel Size: 29"
Rear Travel: 170mm
Fork: 170mm
Wheelbase: 1287mm
Chainstay: 446mm
Reach: 485mm
Head Tube Angle: 63°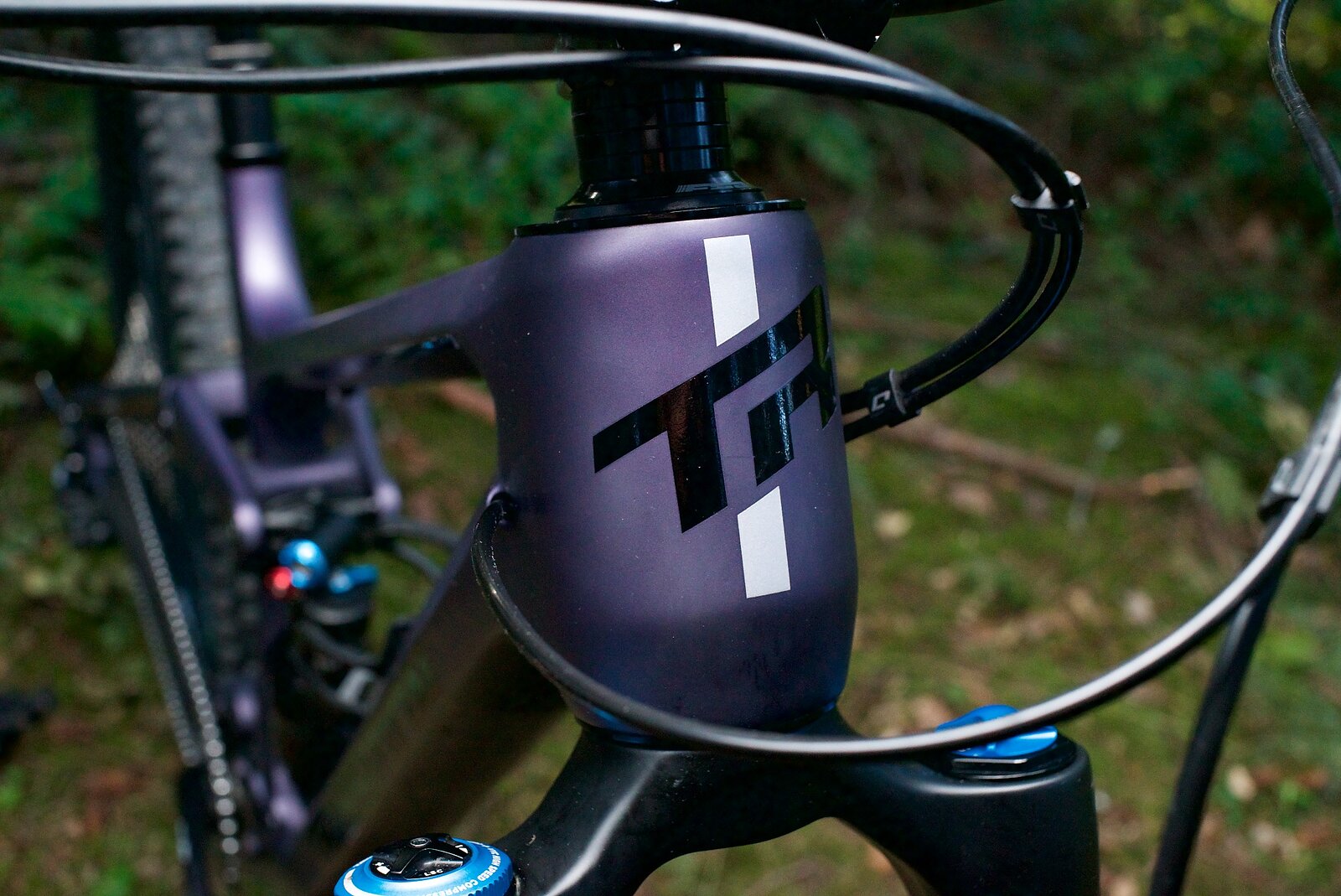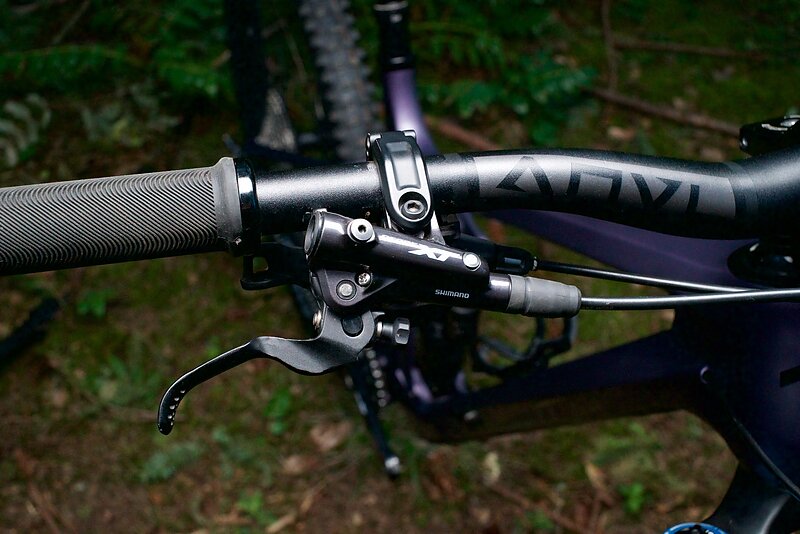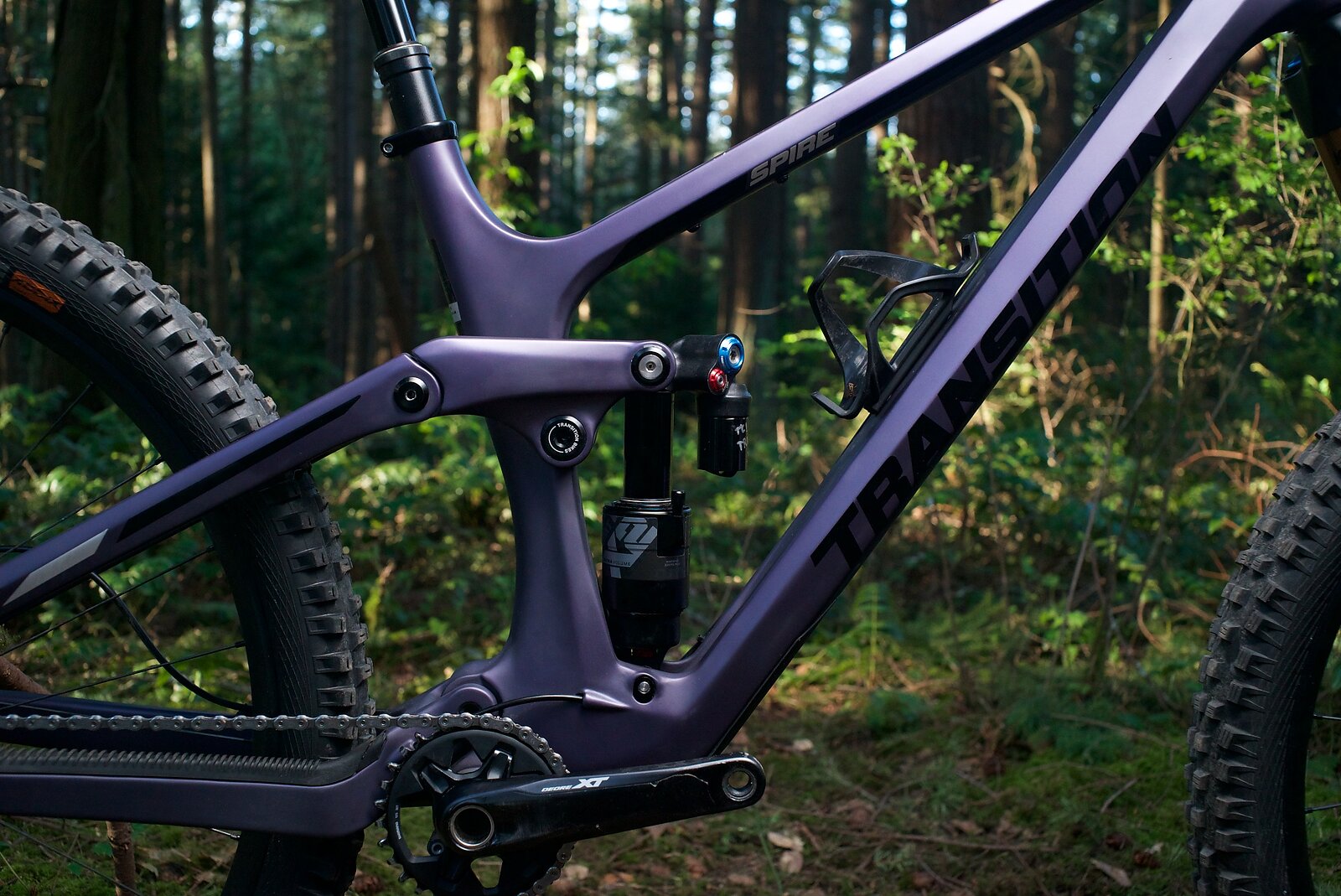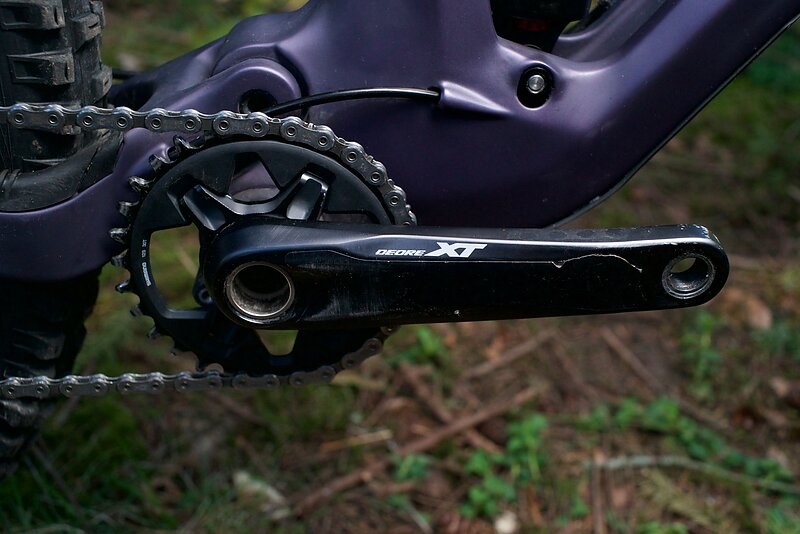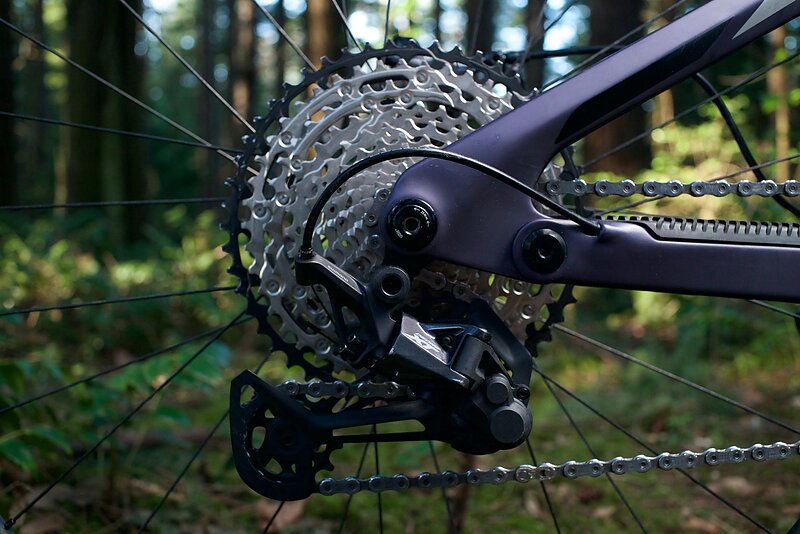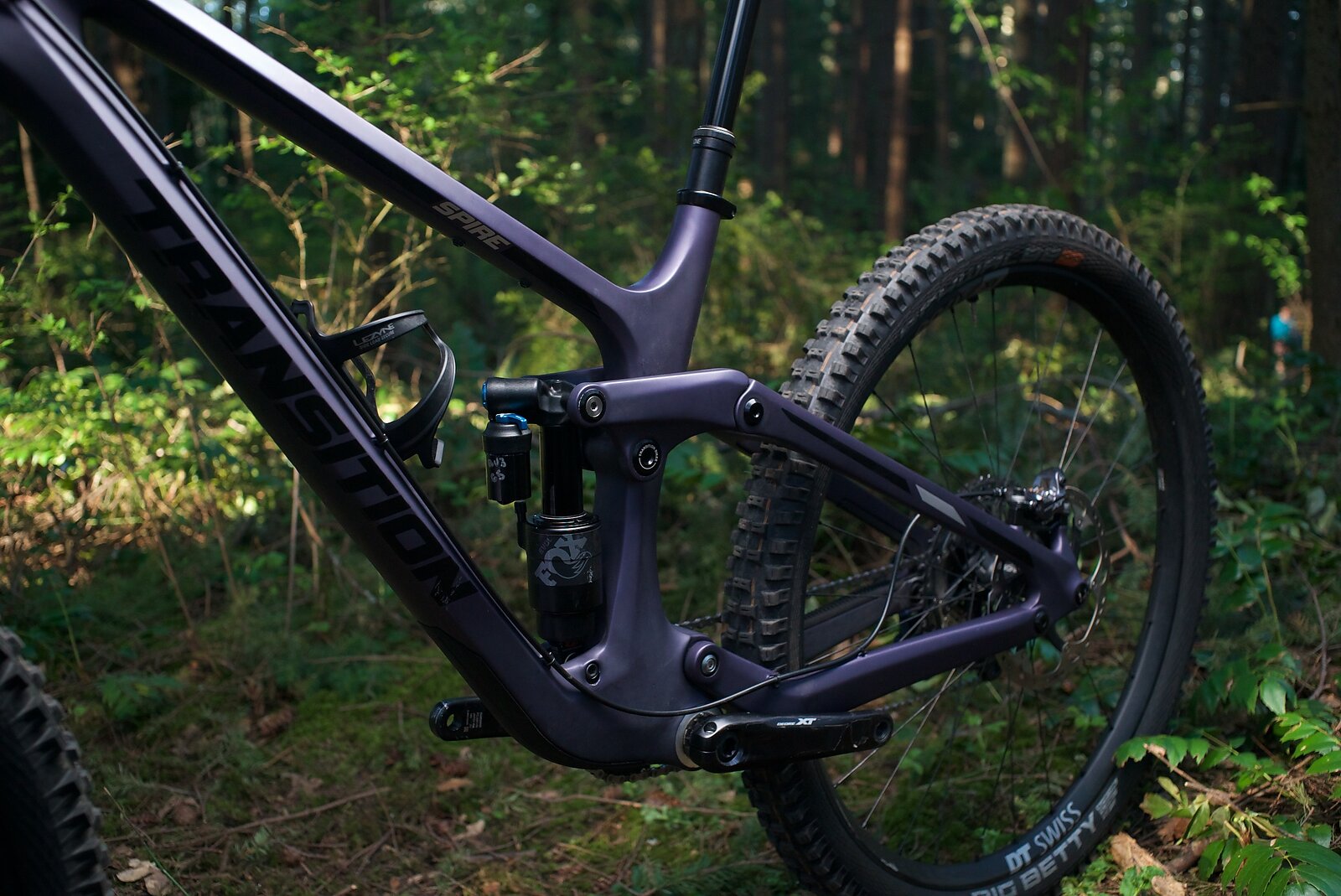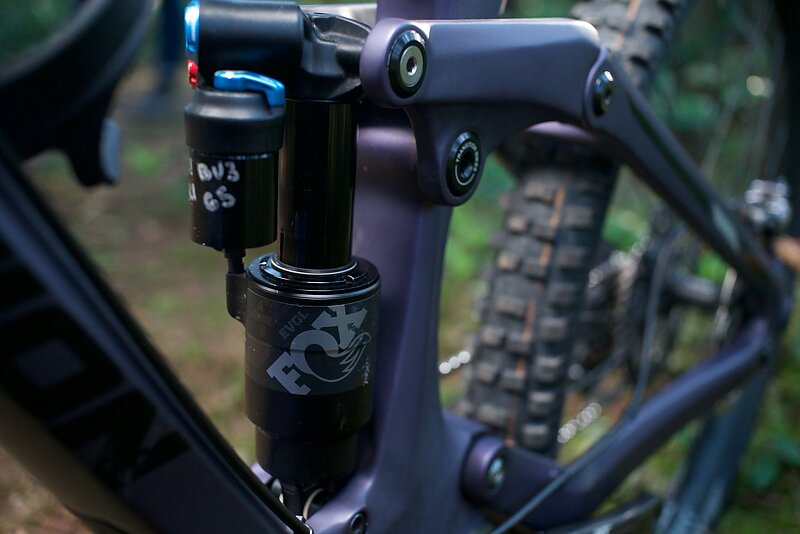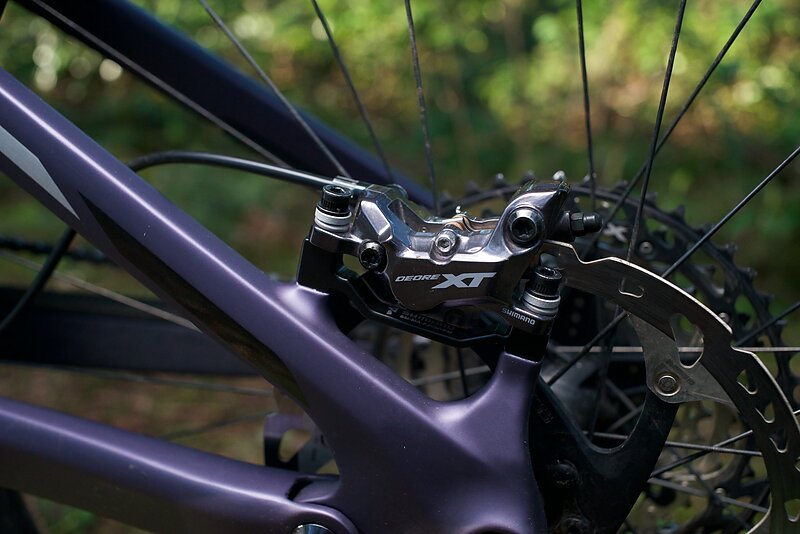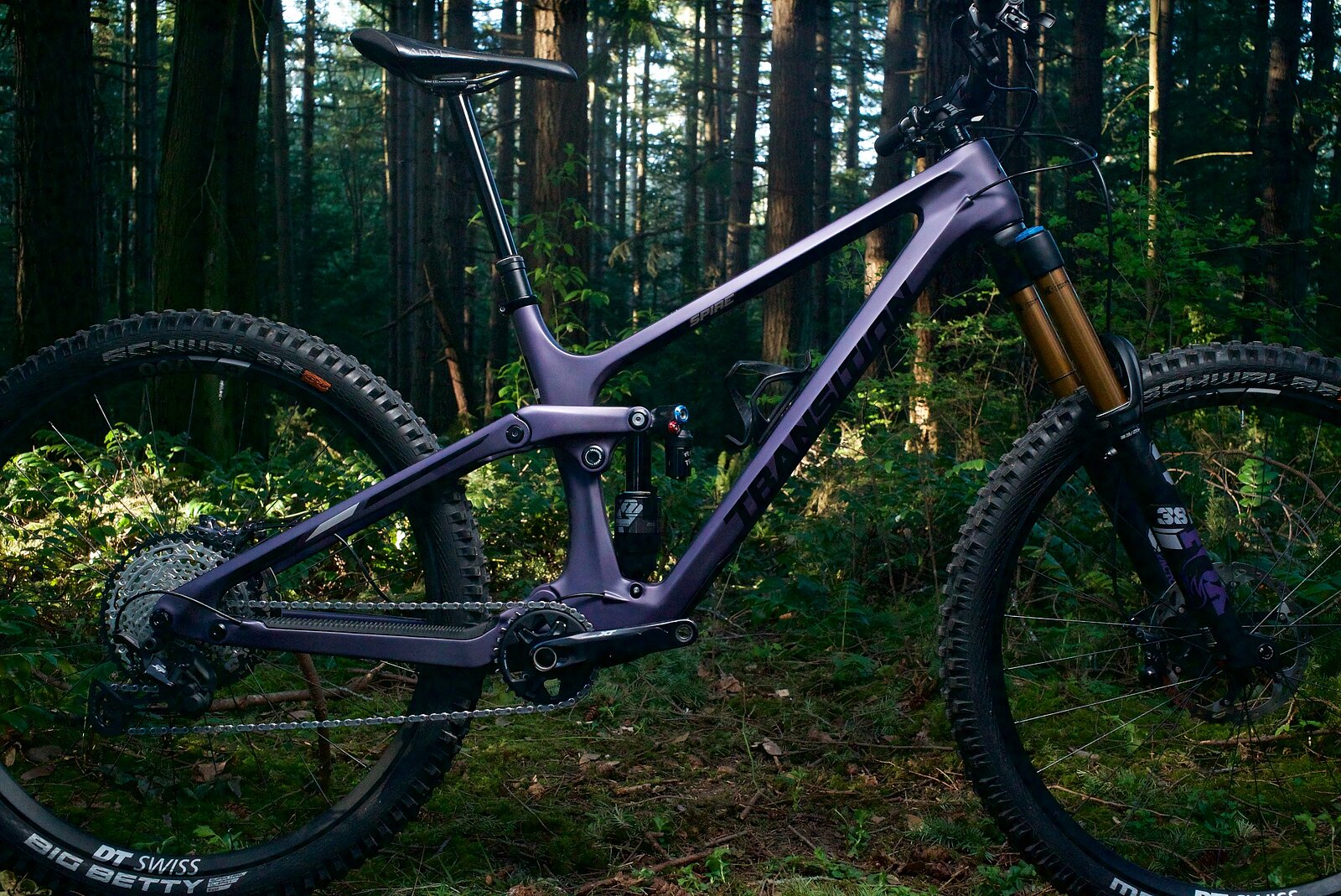 Our Spire, equipped with a Shimano build, came spec'd with sensible parts including my favorite heat-shedding four-piston XT brakes and full-size 203-millimeter rotors. A Schwalbe Magic Mary 2.4-inch front tire and Big Betty 2.4-inch rear have notably stable sidewalls and Schwalbe's sticky "orange" compound rubber hints at the rowdy intentions of the Spire. The oversized Fox 38 fork and Fox Float X2 shock orient the Spire to feel almost like a downhill bike when the going gets rough. I tested a carbon model, though alloy build options are also available for those who prefer to go the aluminum route. The Spire also features a flip-chip—a first for Transition—though I opted to remain in the high setting for the duration of testing as I found this configuration to be more than capable.
Overall, the Spire is an all-mountain brawler. It's not the lightest ride to spin up to the top of a mountain, but it's hard to imagine a more stable trail bike for the way back down. The Spire would be just as at home at the Whistler Bike Park as it would be climbing to a gnarly double-black backcountry descent—so long as its pilot doesn't mind putting in a tiny bit of extra strength getting it there.