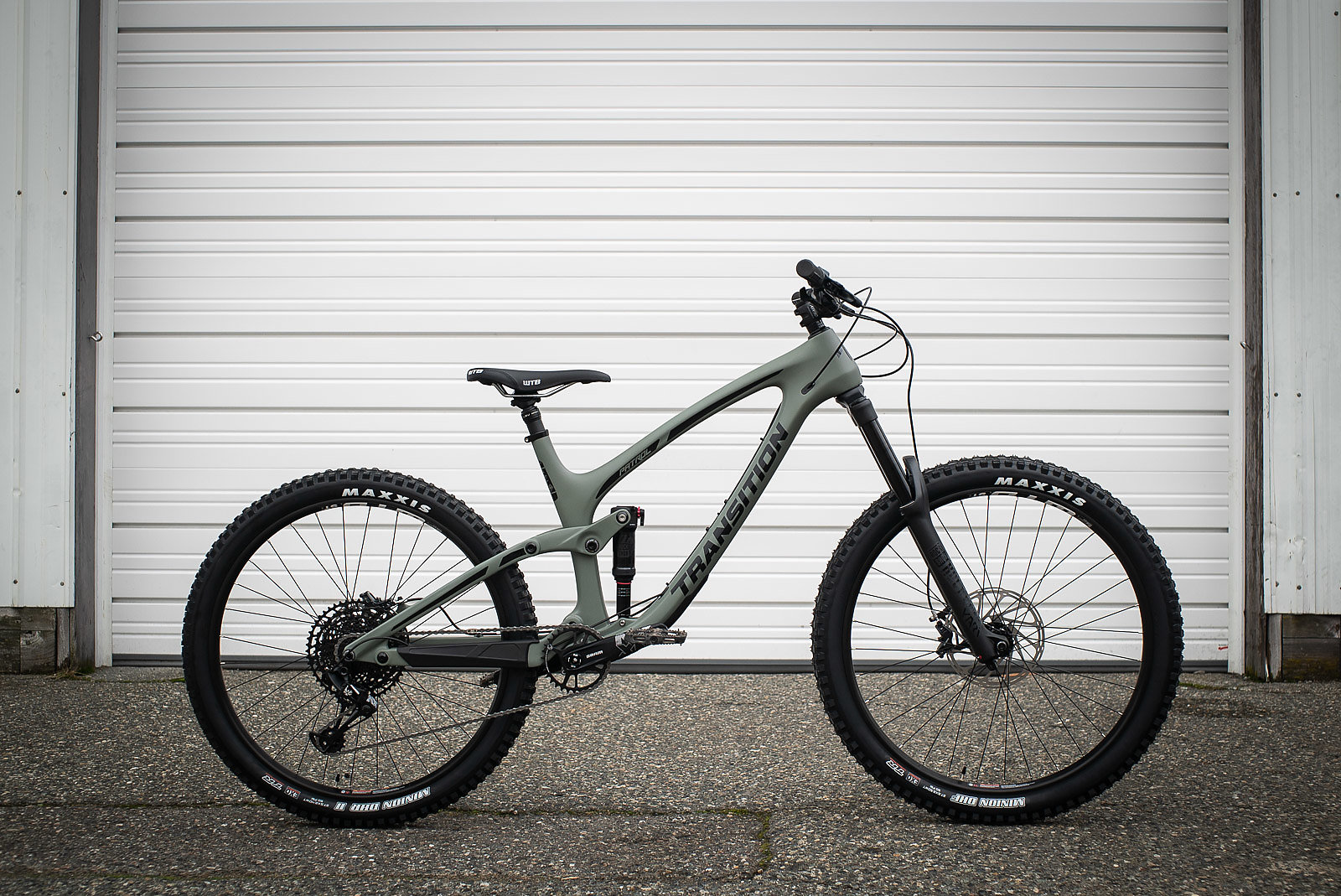 Transition Patrol NX Bike Review
Transition's Patrol might be the most well-known bike in the Pacific Northwest.
As the company's home territory, there's good reason for the Patrol's ubiquity: It was designed for the exact type of steep and rugged trails that so many people in this region ride. The fine folks at Transition Bikes put in plenty of time partying in the woods to know exactly what attributes pair best with the rowdy creations of the PNW's most renowned trailbuilders. And so, to create a bike that thrives in the steeps and excels when hucking to flat, they've done a few things differently.
Debuting in 2015, when Transition implemented its Giddyup suspension platform, the Patrol immediately turned heads and catapulted the brand into the mainstream spotlight. Four years later, the model is still running strong and setting the bar for long-travel 27.5-inch bikes. A substantial change was made in 2018 with the addition of Speed Balanced Geometry, the company's approach to evolving frame geometry and numbers to make the most out of the changes that mountain bikes have gone through in recent years.
Essentially, what SBG does is increase the reach, shorten the stem, steepen the seat tube, slack out the head tube angle and reduce the fork offset. While this might seem like a lot of individual adjustments, they're all made with one goal in mind: changing the steering trail to conform with modern frame designs. This, in turn, changes the steering and front end feelings of the bike, increasing front wheel traction and high-speed stability.
Well, it sure is hard to argue with logic and math, and the folks at Transition have been carving out their own (extremely creative) path for a while, so if they're willing to take this leap, I'm guessing there's some truth to it. After putting the Patrol Carbon NX through its paces for the better part of nine months, and riding everything between Bellingham, WA and Whistler, BC—which is exactly what they had in mind while designing SBG—I can attest that these guys are on to something.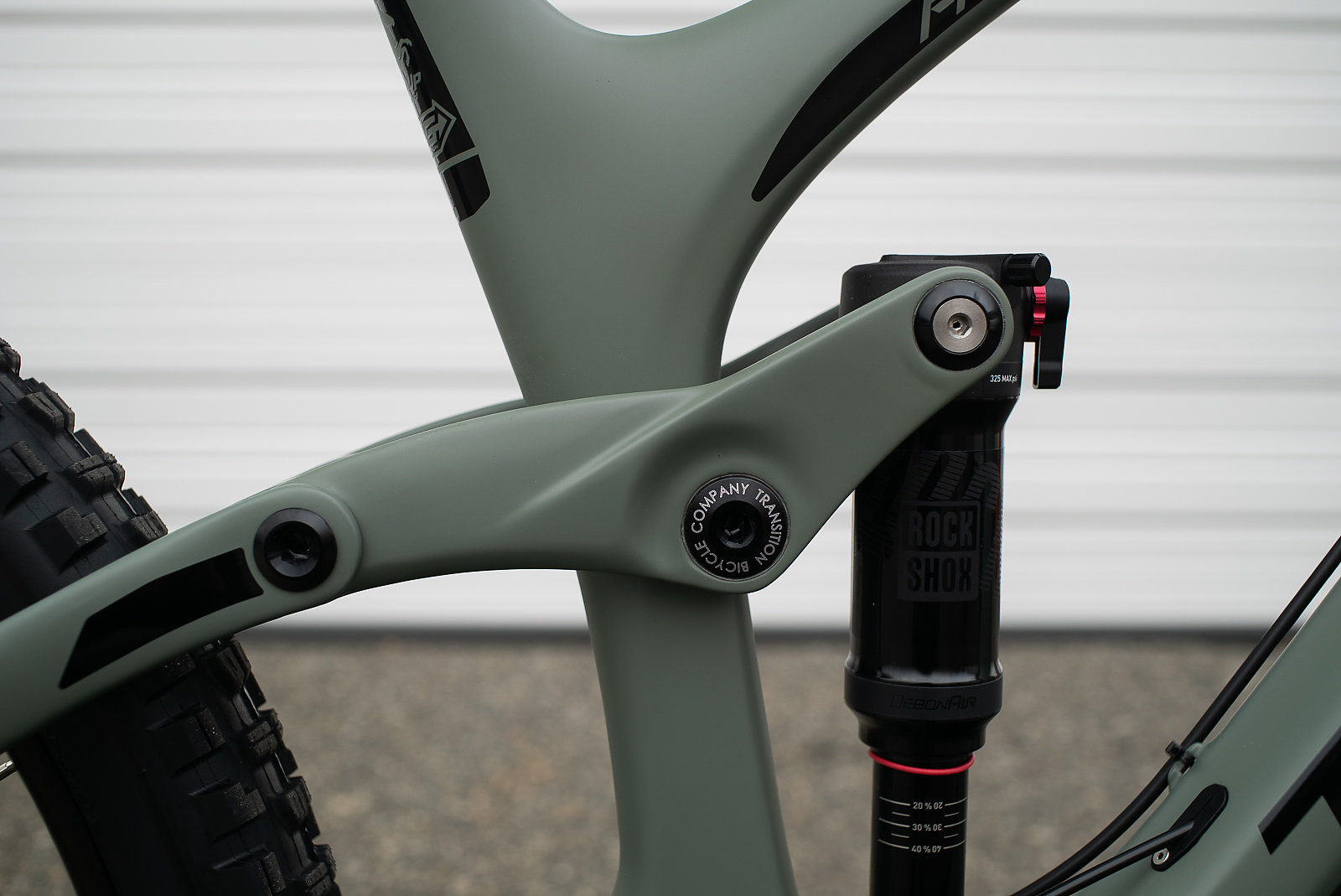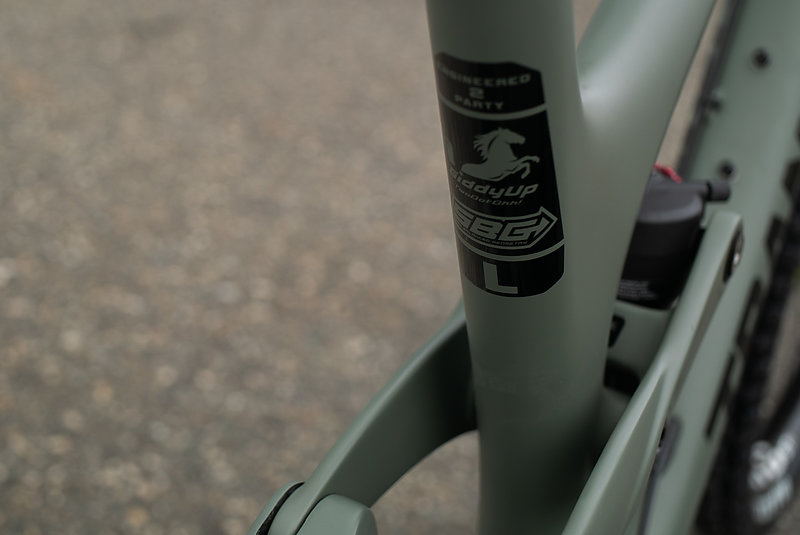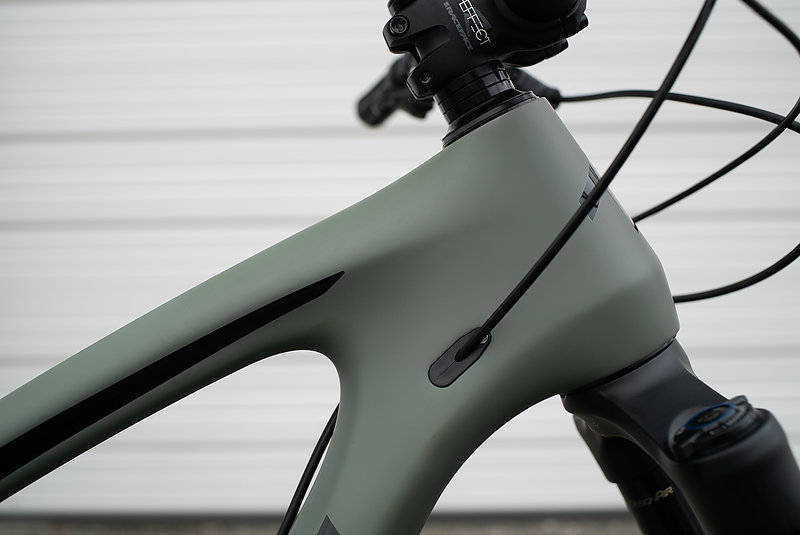 The Build
The Patrol comes pre-assembled in the box, which essentially means it's ready to shred. I've experienced the giddiness of building up a new bike enough times to know that it's soon followed by the frustrations of doing something wrong and at least two trips to the bike shop. In this case though, it's simply mounting the handlebars, putting on the front wheel and adjusting the seat post height. You're ready to ride within 20 minutes.
The NX build is Transition's lowest tier, but that also means it's the most affordable. In a world where bikes can easily cost more than what most people would consider their life savings, it's amazing to see companies like Transition offering a reasonably priced, tried and true bike. Currently, the 2019 carbon NX build is on sale for $3199.20 (!!) and the 2020 alloy NX build, stocked with a coil, runs a cool $3399.00.
As the name might suggest, the Patrol NX is built with Sram's NX Eagle drivetrain, their price-point 12-speed groupset that was introduced in 2018. After years of success with the more premium Eagle lineup, the NX uses the same technologies in a more affordable package. And the best thing about the Eagle lineup: Every component of every groupset is compatible, meaning upgrading one part at a time is completely doable.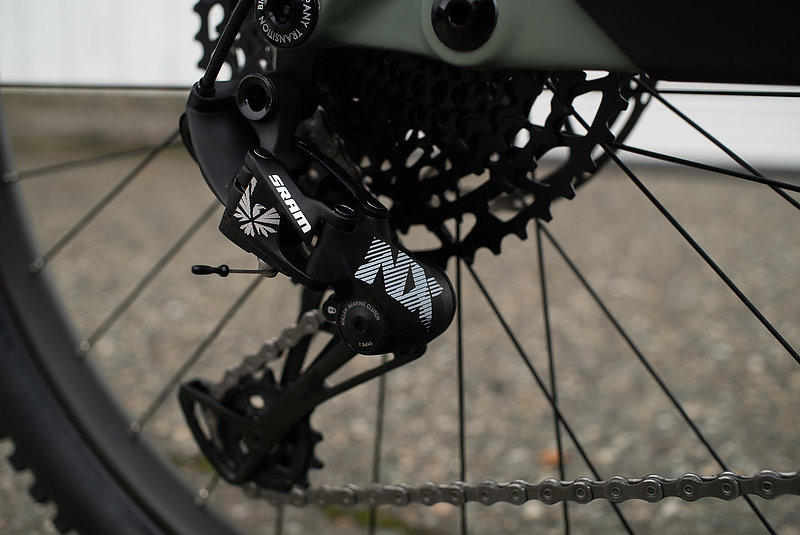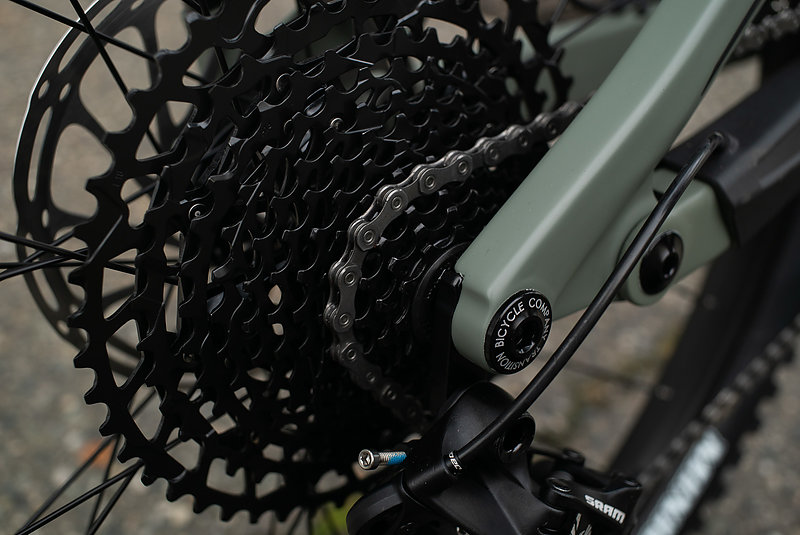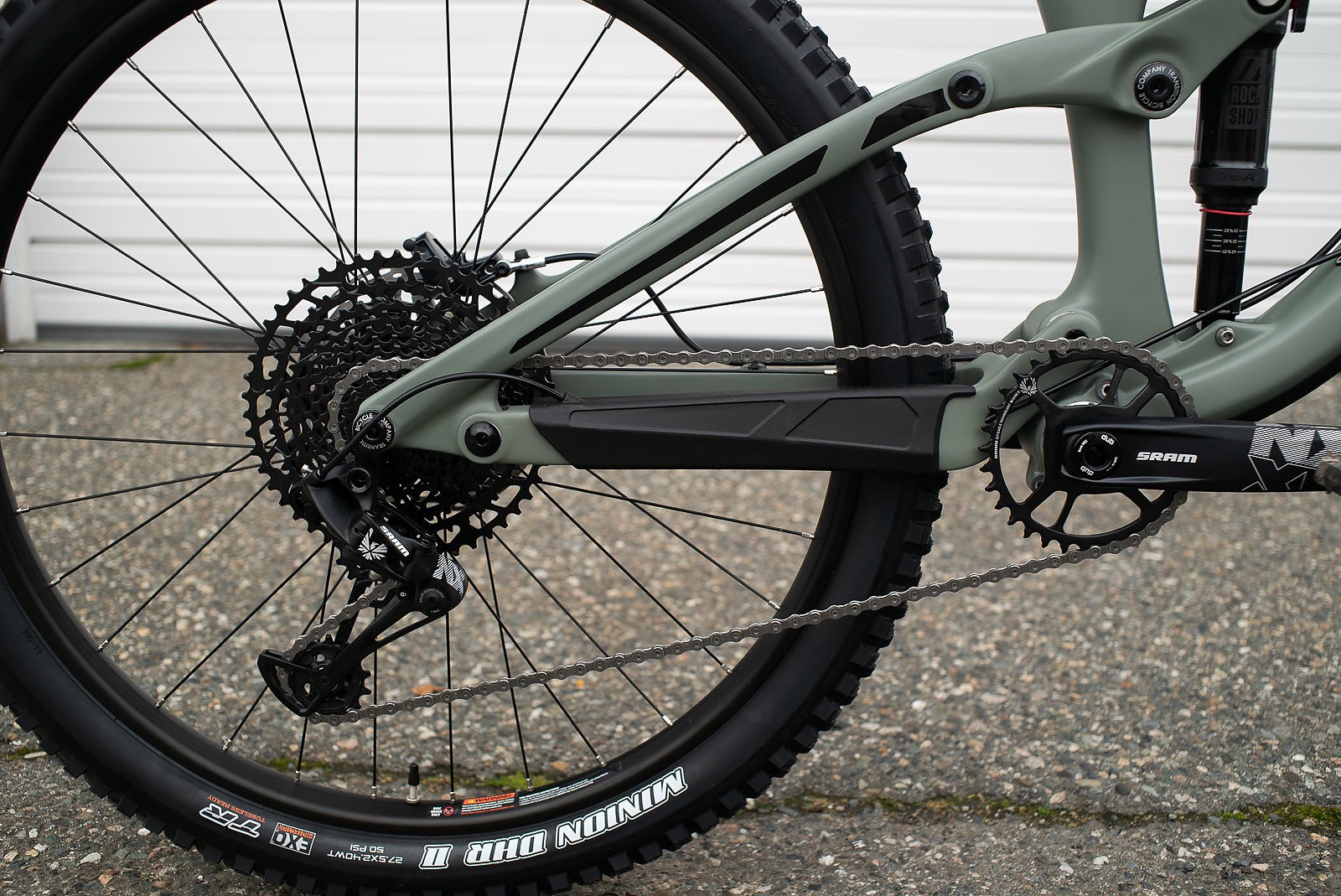 Stocked with a 170mm Yari RC Charger Damper up front and a Deluxe RT rear shock, the suspension on this Patrol build is undoubtedly capable, but not exactly premium—which is the compromise that allows for its price. Between the Yari and Deluxe RT, I could tell they were both working hard to match the bike's full potential, but at no point was I worried about their capabilities. The lack of adjustment is a noticeable factor, but I was still able to find settings that matched every type of riding I was chasing after. As mentioned, the 2020 Patrol comes stock with a coil, which I think is a very suiting choice.
I was pleasantly surprised with the Guide T brakes and their stopping ability. Knowing what the team at Transition prefers to ride, they are well aware of how steep and rowdy things can get and the importance of good brakes. Even on steep and technical moves, the Guide Ts delivered precise control, and I felt only minor fatigue on some of the longest descents in the Northwest.
The WTB STi29 wheels roll great on this beast, however, the Novatech rear hub continually loosened itself, and would turn into a clanking sensation mid ride. While not the end of the world and an easy fix all things considered, it was mostly just a hassle. Rounded out with Maxxis Minion DHF II and DHR II tires, front and rear respectively, this bike is built for the Northwest.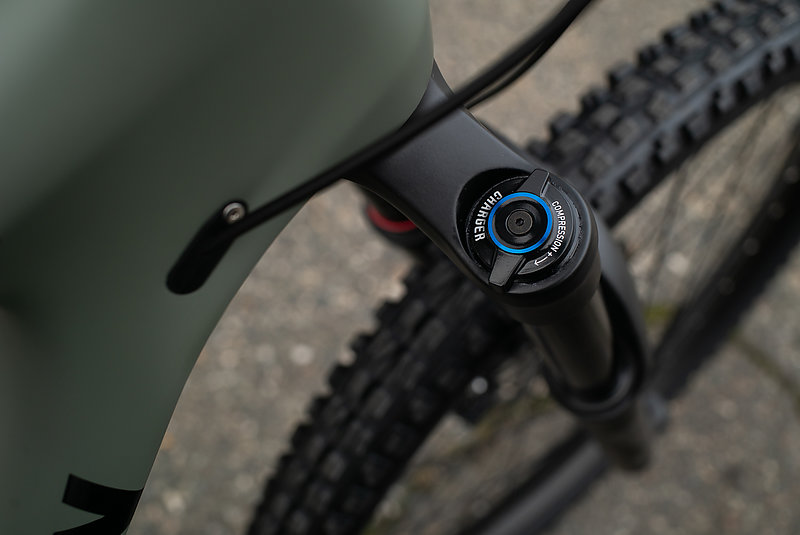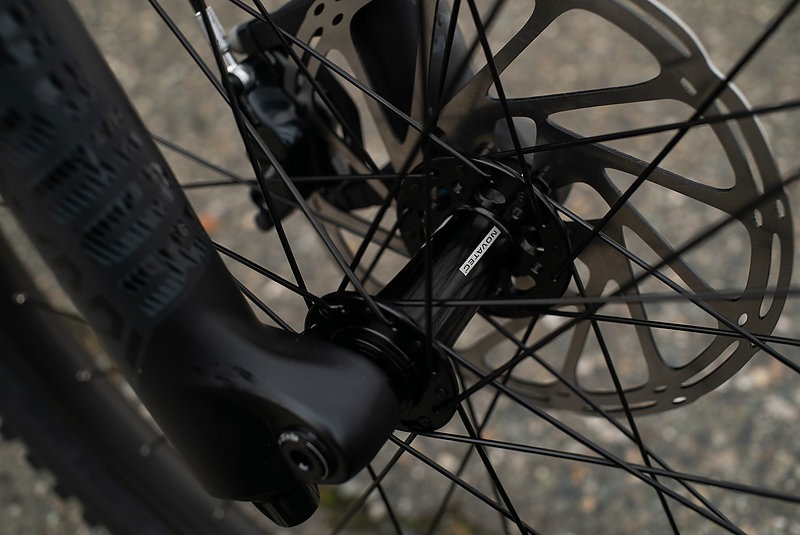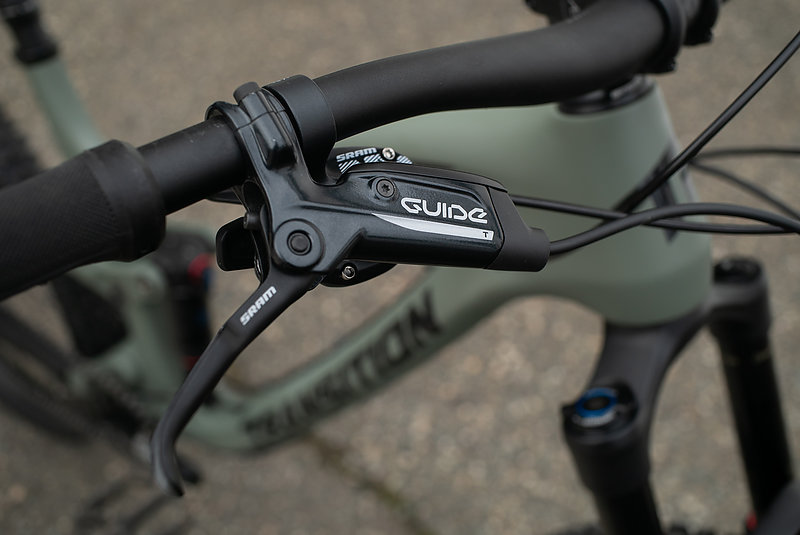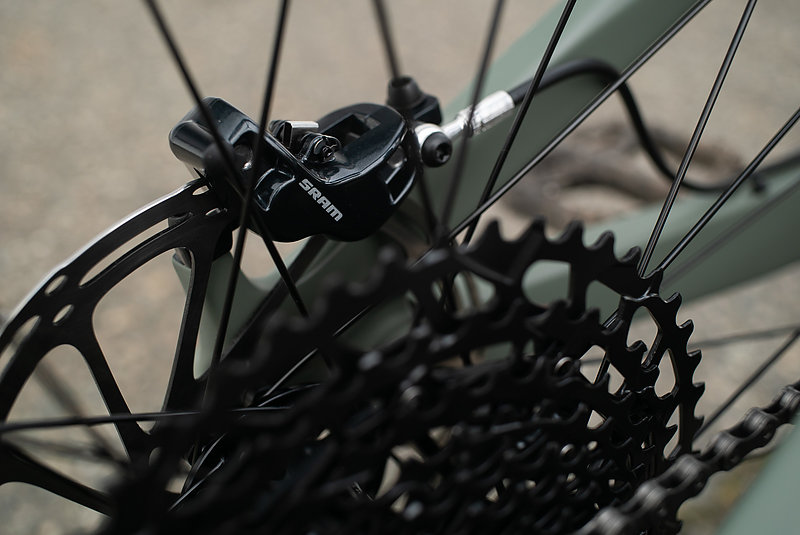 The Ride
Going up, it's easy to get in a rhythm on the Patrol. I'd been on 29" wheels for a while before jumping on this bike, so I wasn't sure how I felt about downsizing. But what you lose in an inch and a half of diameter, you more than make up for with nimble steering and wheel precision. Pretty much all of this can be attributed to SBG, which aims to get the rider's weight more centered between the wheels with that steeper seat tube angle and reduced fork offset.
One of the biggest things Transition points out is the increased front wheel traction, and it's immediately noticeable, especially on the climbs. Tight corners and extremely steep sections felt much more manageable while pedaling, even despite the slackened head tube angle. From cruxy singletrack climbs to absurdly long fire roads, the Patrol was always enjoyable to pedal—even if the ascents weren't. Weighing in at a healthy and respectable 31.7 pounds, the Patrol NX feels stout yet sprightly.
It's when the Patrol gets pointed downhill—like, straight down the hill—that every aspect of SBG works together. On some of the more sustained steeps we have here in Bellingham, I found myself literally laughing out loud because I was riding it faster than ever before and felt more in control than ever before. The bike feels wildly stable at speed and, just like while climbing, it's reaction time is top notch.
On less-steep trail, the Patrol holds speed well, while appreciating a more aggressive riding approach. I found that the more I shifted my weight forward and really pushed the bike into the trail, the more it took everything in stride. This takes a little bit to figure out, and then a little bit longer to become comfortable while doing so, but once it all clicks, the Patrol really comes alive. From jumps to roots to janky technical moves, the Patrol is perfectly suited to everything the Northwest has to offer and thrives while being pushed to the limit.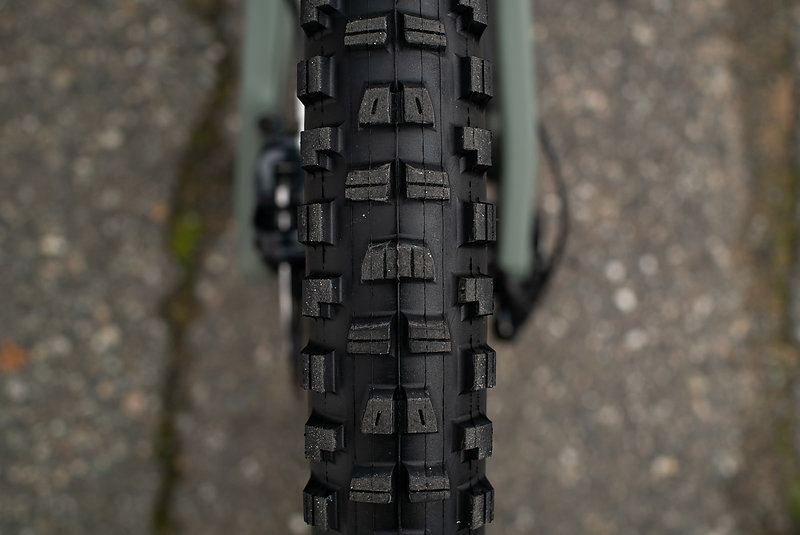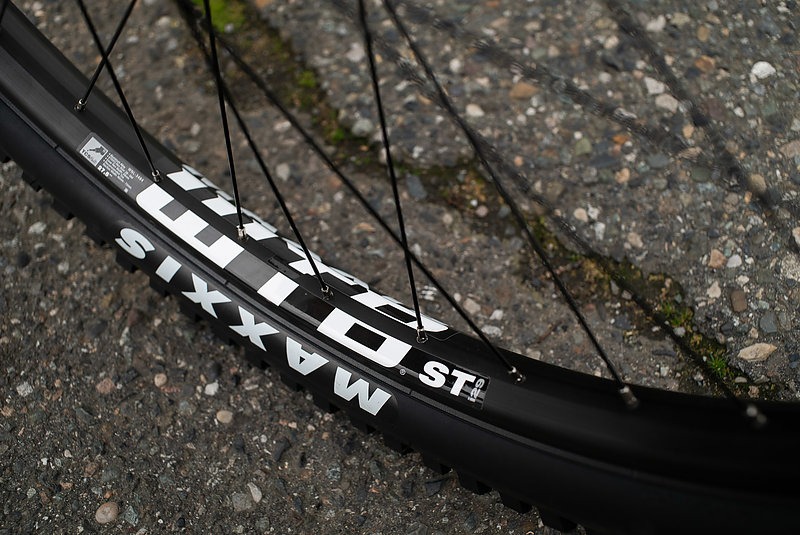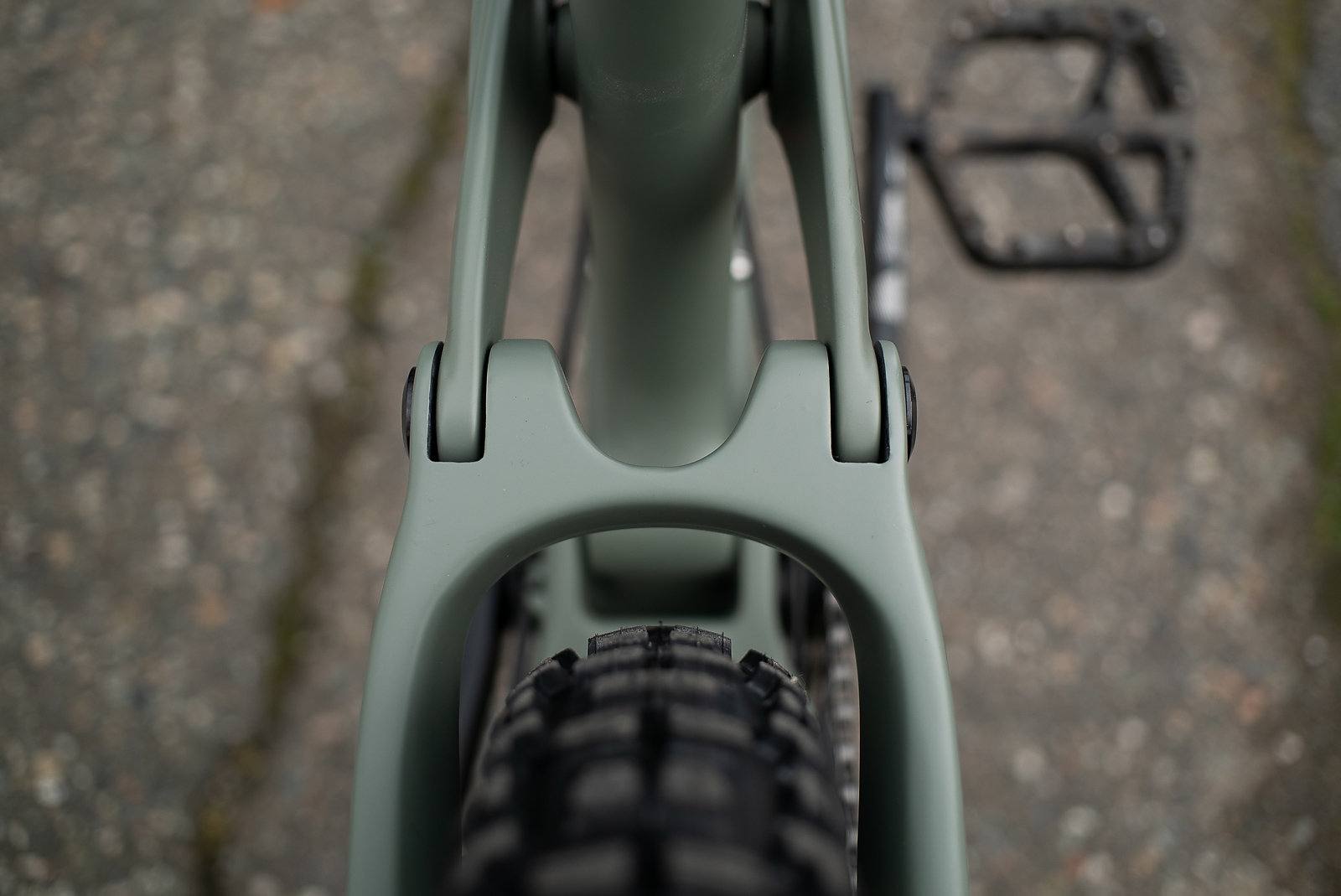 Final Thoughts
The fact that the Patrol is an impressively capable bike is no secret. It's been around for years, won multiple awards, and is on just about every other car here in Bellingham. But now that it's coupled with Transition's progressive SBG, it's an even more well-rounded bike that delivers confidence on every kind of terrain.
What really sets this model apart though is its affordability. The folks at Transition have outfitted a carbon frame with components that match its proficiency and offered it at an extremely reasonable price. While some people might not understand the pairing, those who have a set budget, want the ability to upgrade when the time calls for it, and want an absolutely ripping bike, certainly will. You'd be hard-pressed to find a bike as capable and as cost effective at the Patrol NX.
2019 Transition Carbon Patrol NX - $3,199
2020 Transition Alloy Patrol NX - $3,399