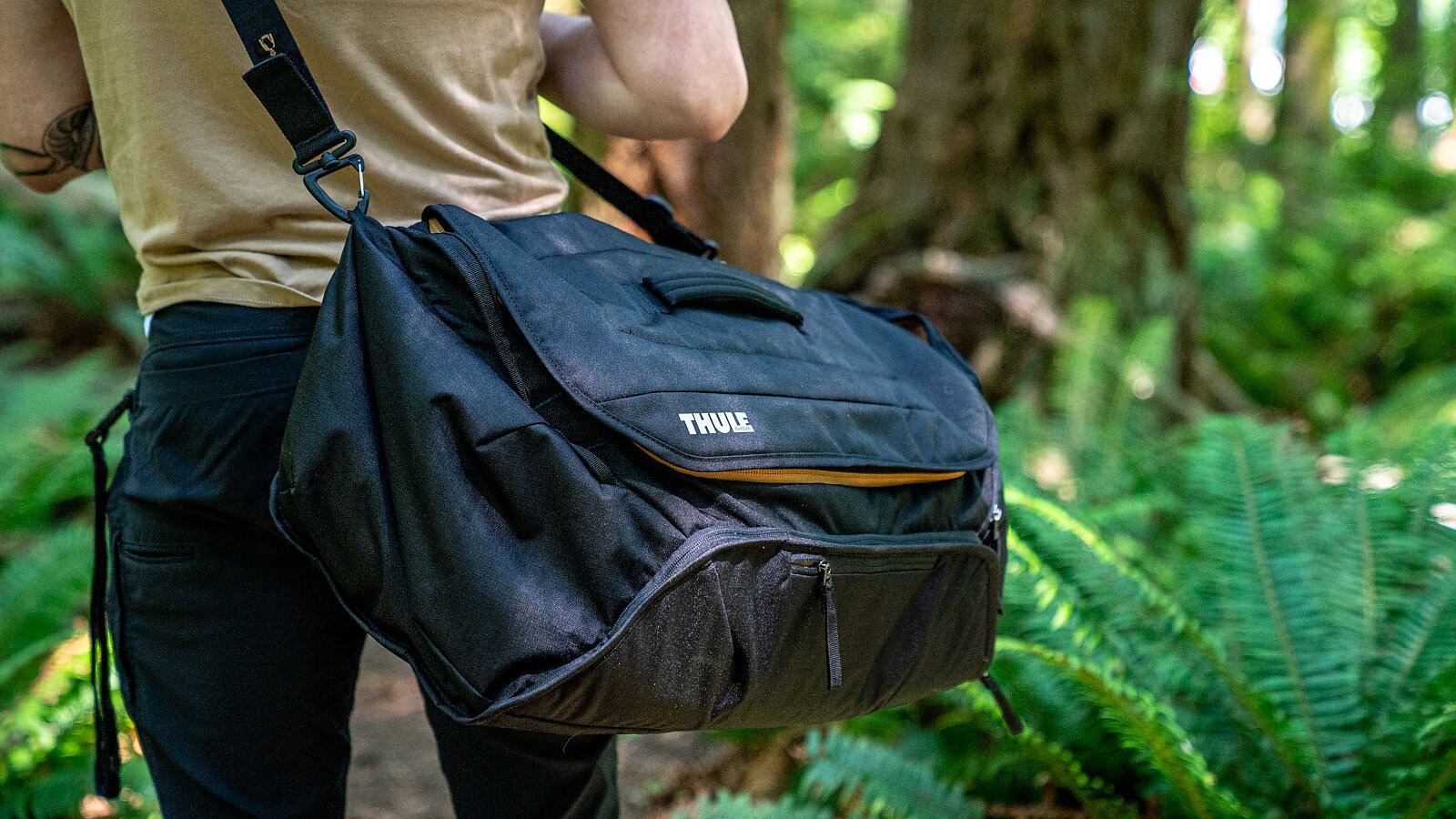 Thule RoundTrip Duffel Bag Accessory Reviews
Nature, in its infinite wisdom, always finds efficient solutions for intricate challenges.
Consider the honeybee meticulously crafting hexagonal cells within its hive. This honeycomb structure, a marvel of engineering, provides maximum space with minimal material. It's all about efficiency and design—a premise that seems to resonate well with the designers at Thule, especially when it comes to the RoundTrip bike duffel.
If honeybees have perfected the art of the hexagon, Thule has undoubtedly mastered the art of storage. The RoundTrip is the epitome of thoughtfully considered design—it even won an iF Design Award in 2021. Right off the bat, the bag's visually appealing aesthetics meld form and function.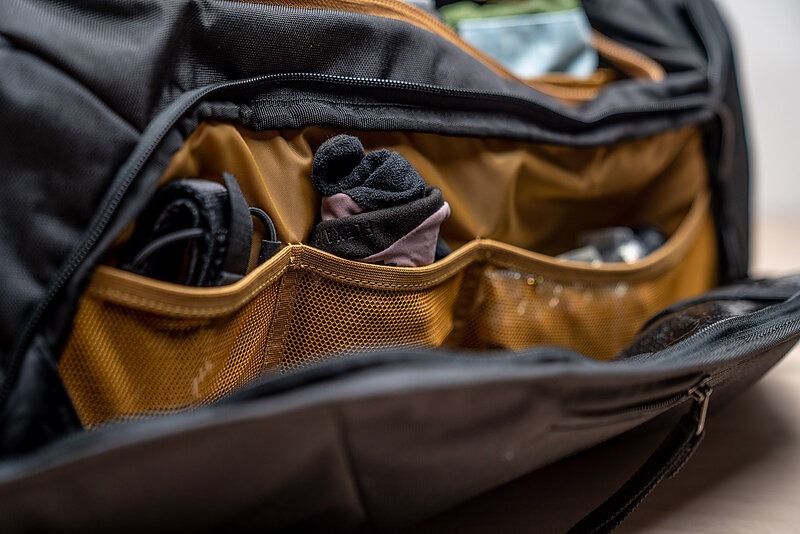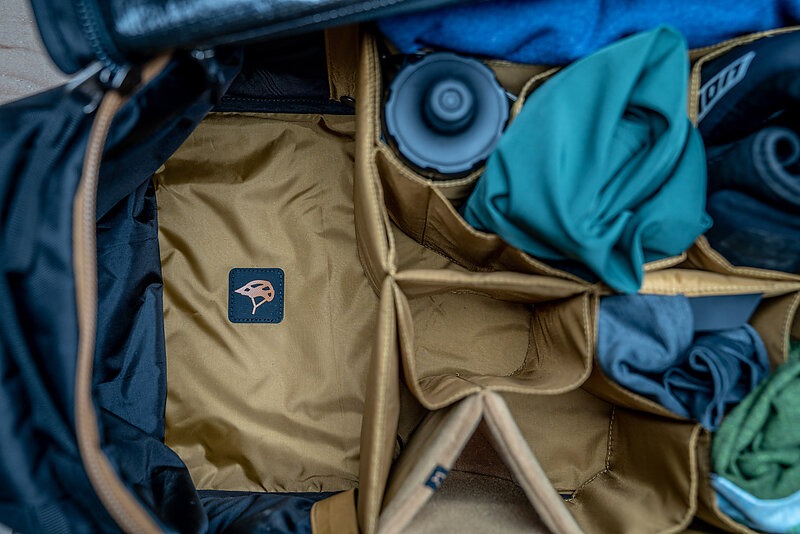 Crack open this bag, and you're welcomed by a spacious 55-liter storage capacity. But it's not just about volume; it's about organization. The internal layout is something that Marie Kondo would give a nod to. There are dedicated zones for storing everything from helmets and shoes to tools and glasses, ensuring that everything has its place. This distinction streamlines packing and makes retrieving your gear a cinch. No more fumbling about looking for that elusive left glove or pesky pedal wrench!
It's also important to mention that the organizational grid inside is held in place with four snaps and can be unbuttoned on one end to create more room or be removed entirely. Doing so allows the bag to transform into a more traditional duffel, which adds to the overall usefulness of this bag.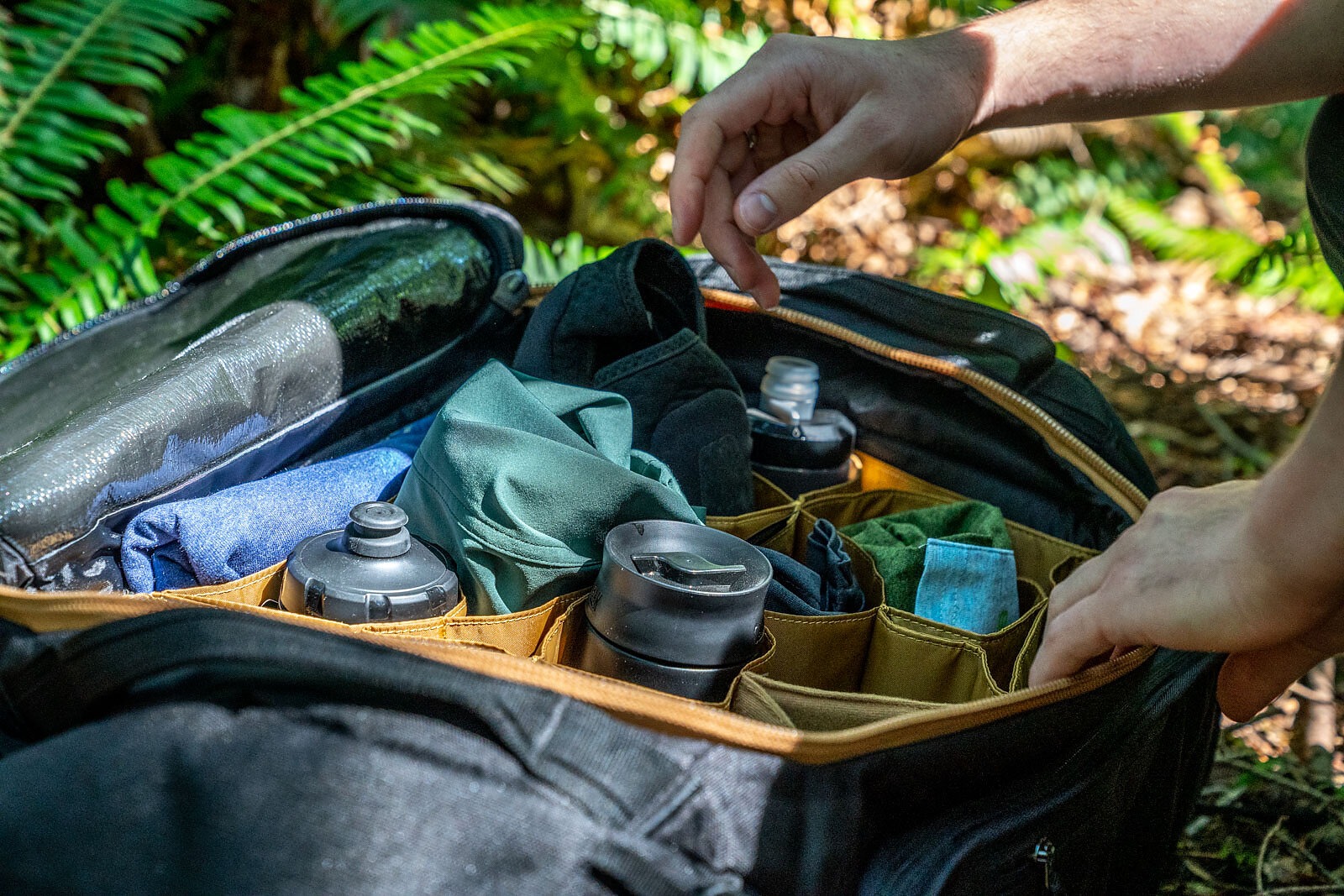 The attention to materials is another hallmark of Thule's commitment to quality. The exterior is crafted from a durable and weather-resistant fabric that feels ready to handle the demands of travel while the interior features thoughtful, structured padding for more fragile items and tarpaulin-lined pockets for shoes and dirty clothes. Whether it's caught in a flash of rain or the harsh sun, the RoundTrip feels lightweight yet rugged enough to be toted the world over. 
Beyond materials, the bag's structural design also manages balance and weight well. The result? Comfort, even when fully loaded. The bag's padded shoulder strap and multiple grip handles ensure that hauling it from your home to the trail, or the airport, is as effortless as possible.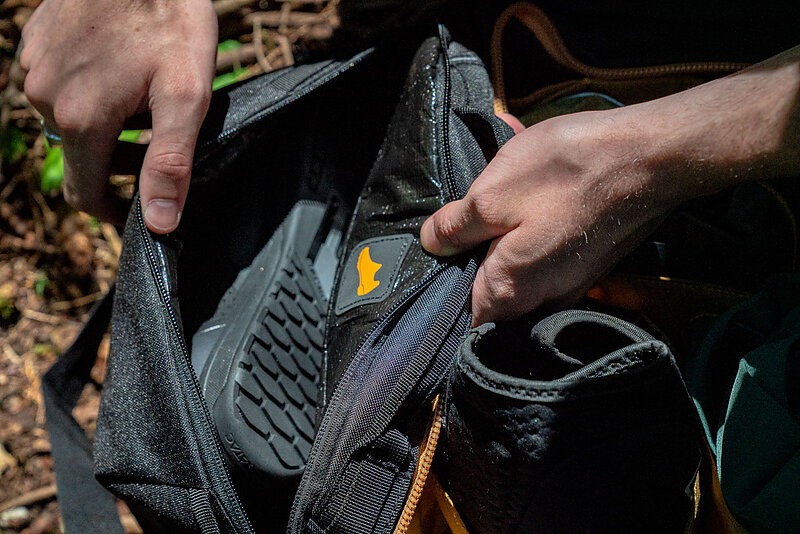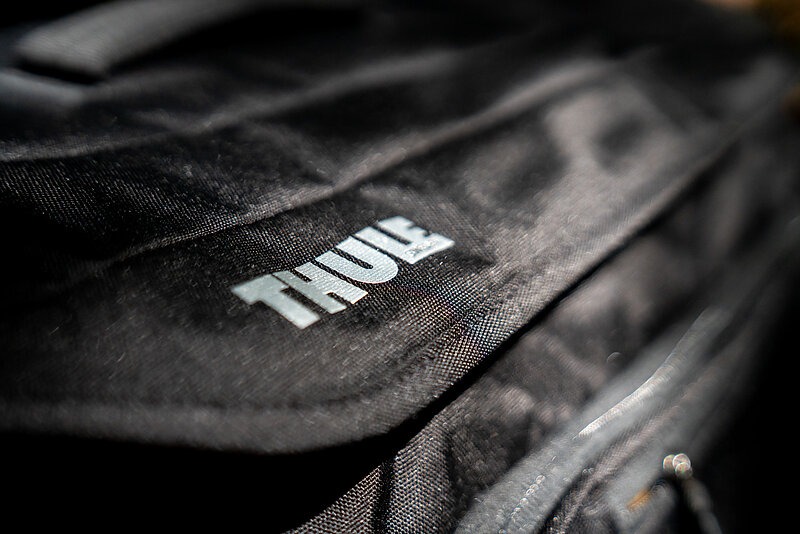 Now, speaking of trails and travel, most of my use of this bag was simply keeping my bike gear ready to go for a ride after work or when a friend called with a last-minute invite to go for a spin. Sure, I don't need this bag to make that happen. For years I've crammed my gear into a plastic crate or a cardboard box to store my gear. However, after using this bag for a few rides I saw the light. It's amazing how much more enjoyable a ride can be when I wasn't second-guessing my gear selection on the way to the trailhead.
I don't want to tell you how many times I've showed up to a ride only to realize I had left my shoes at home. With this bag I don't have to think about that because everything always goes back to the same place. If I have the duffel with me, I know that it has everything I need in it. 
But the RoundTrip isn't just for the cyclist heading out for a weekend ride. It's equally at home on longer trips. The bag's design is all about ease. Packing and unpacking is a breeze, making it a reliable companion for multi-day excursions, races, or even leisure trips where cycling might only be one of the many activities you engage in.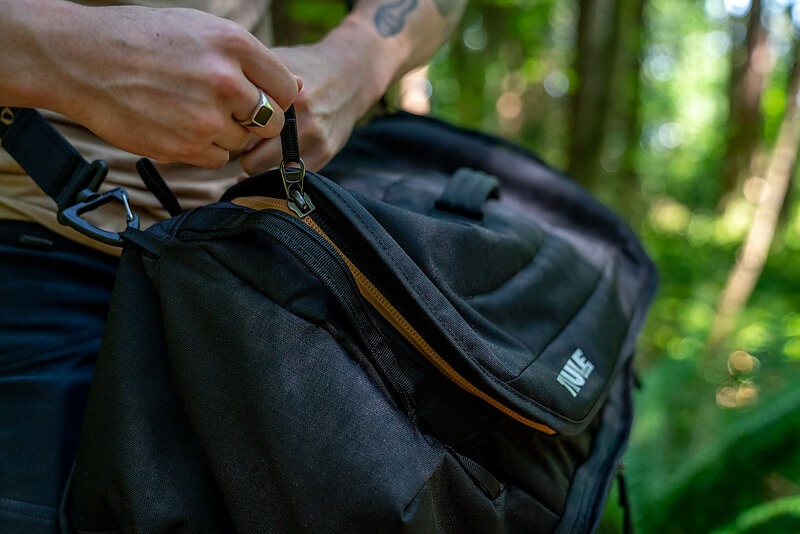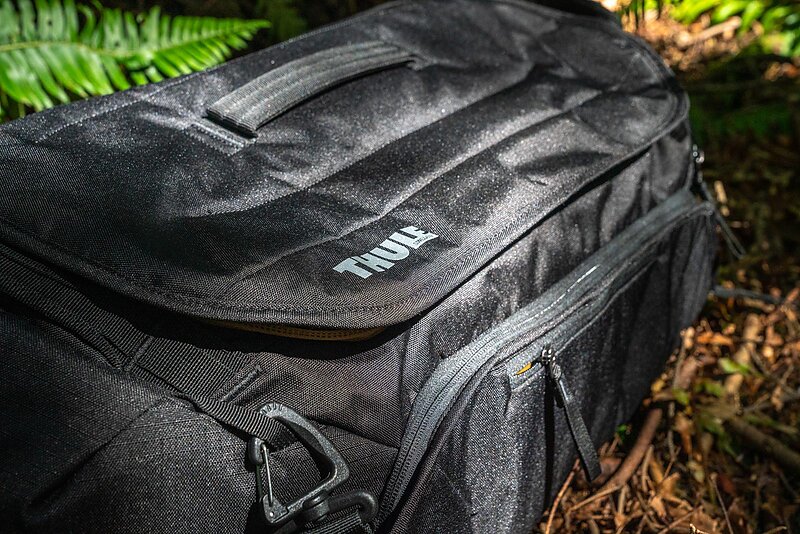 Thule's legacy of being environmentally conscious also shines through. They are a company aware of their footprint, striving always to reduce waste and increase sustainability, which Thule proves by being a system partner with the prestigious Bluesign—a leader in mindful manufacturing. Thule is not just interested in using earth-friendly fabrics but instead they are enacting a systemic change that includes humanitarian metrics like worker safety and consumer protection as well.
While the Thule RoundTrip bike duffel doesn't store honey or house a buzzing colony, it mirrors the honeycomb's principle of precise efficiency. Thule has embedded thought and innovation into every seam, pocket, and feature. For any cyclist aiming for harmony in their gear organization, it would be hard to find a bag that offers more value and versatility than this one.