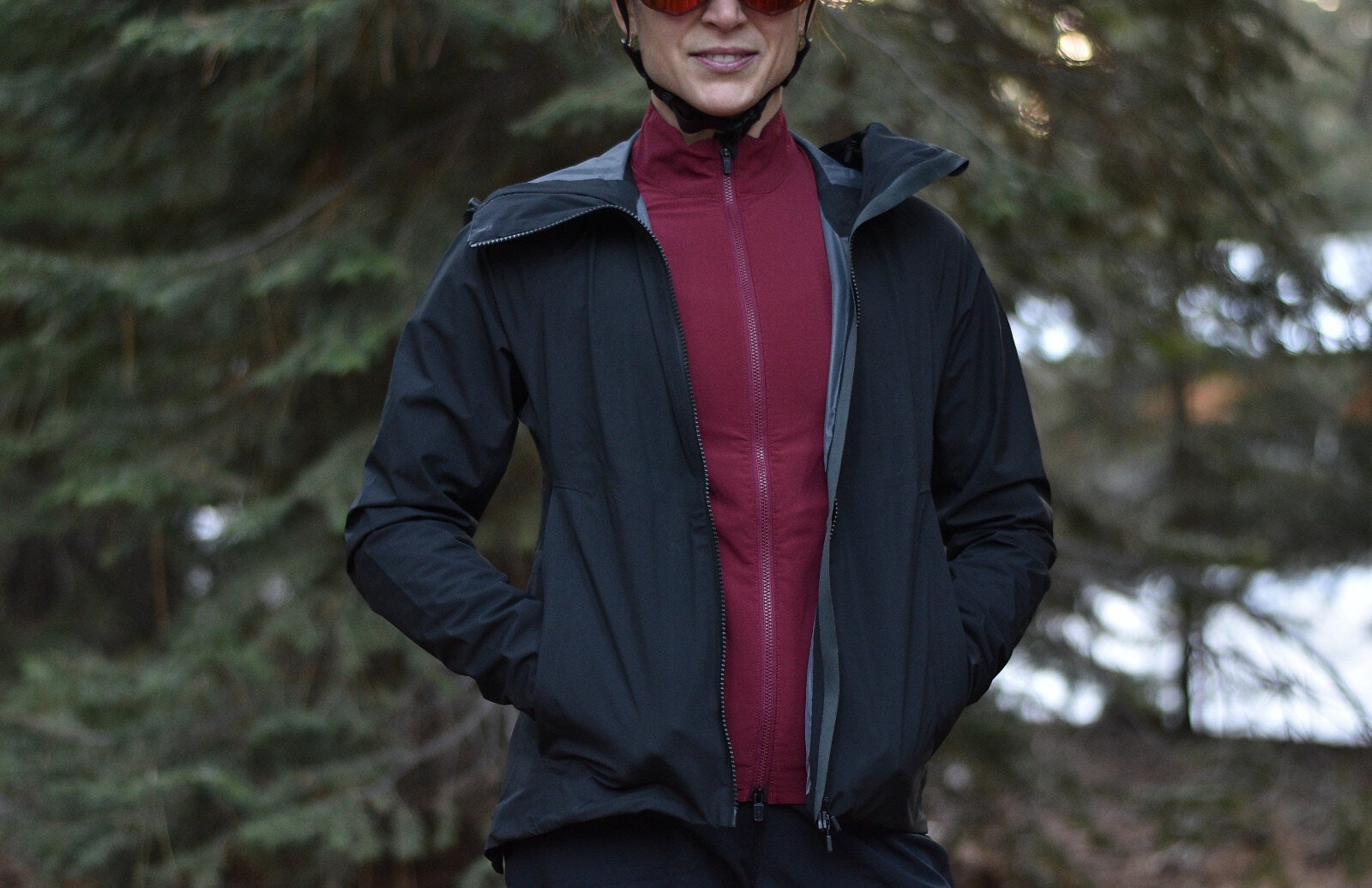 Specialized Women's Trail-Series Apparel Review
After a long summer of choking on moondust while riding North Lake Tahoe's trails, last November's mix of snow and rain was welcomed.
Women who don't balk at less-than-ideal riding weather in the name of brown pow are a special breed. Such women are exactly who Specialized designed its new Trail-Series collection for, and this kit arrived at my doorstep just in time for a late-autumn blend of snow, rain and dropping temperatures—conditions that had me frothing for some tacky trails.
What I've appreciated most about this collection is its many layering options. The Specialized Trail-Series pieces are designed to work both independently and together to adapt to changing shoulder-season conditions. I wore these items over days of varying conditions, from ambitious snow-covered ascents to just-melted-enough loamy descents. I capped all this riding off with a pleasant day on the foothill trails of Reno, Nevada, checking out the recent build efforts of Sensus R.A.D. Trails, the vision of local freeride icon Cam Zink.
As a whole, the Trail-Series collection has a stealthy look, with minimal logos and solid, simple colorways. Each piece features purposely chosen fabric and details. The collection fits true to size, except where noted.
---
Women's Trail-Series Thermal Gloves
These are the best cold-weather riding gloves I've ever worn. They have a non-bulky, articulated fit and pad-free palm, making for amazing handlebar feel. The gloves are quite warm without feeling soggy and do a good job of repelling wind and water. The Velcro cuff lays flat around the wrist and is easy to tuck under a jacket sleeve. The gloves feature touchscreen-compatible fingertips, but I wasn't able to click into my iPhone 8—a minor detail, as my rides are a welcomed break from technology. My glove size is 7 to 7.5 and the size small fits perfectly.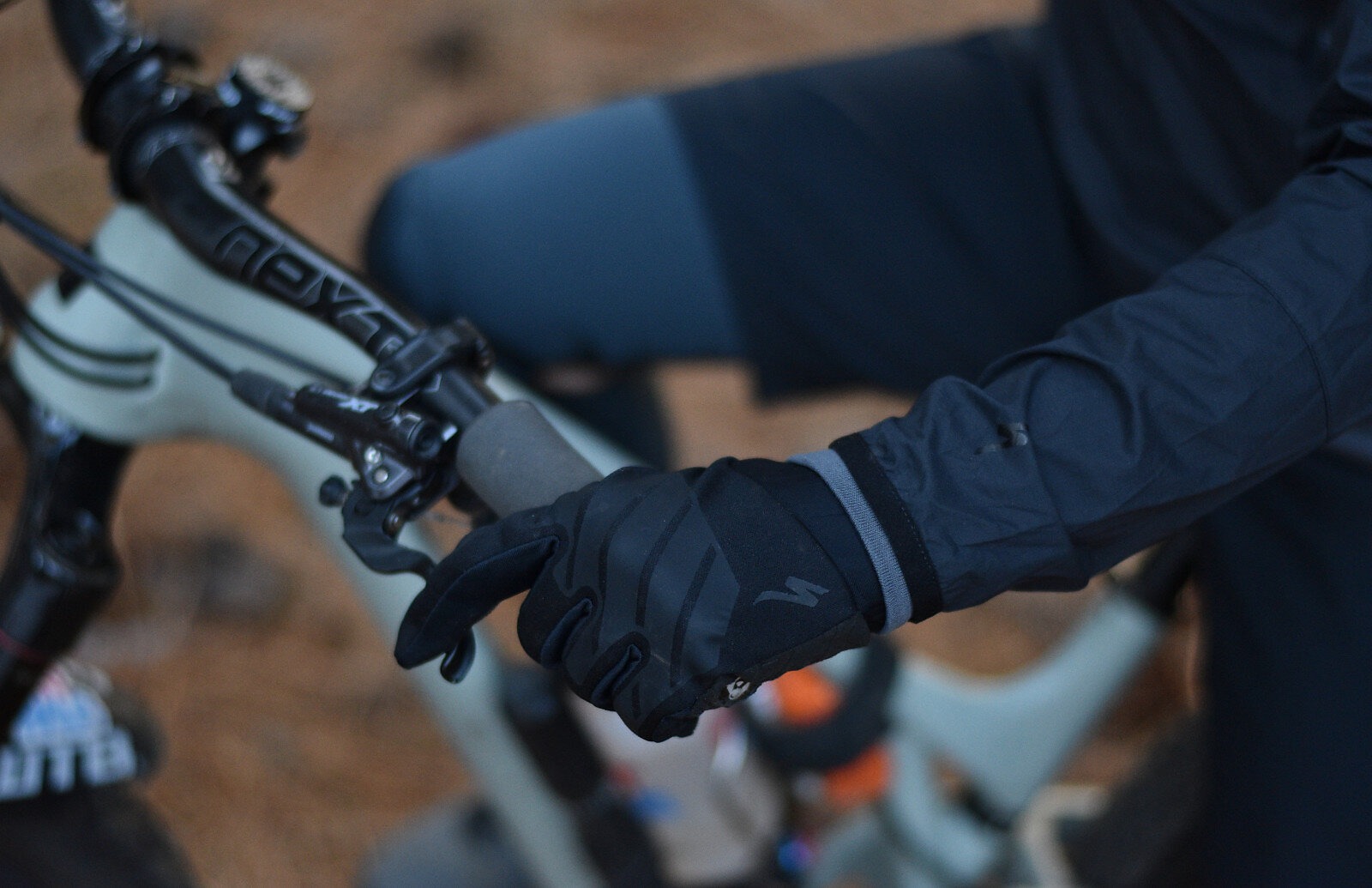 ---
Women's Trail-Series Supima Cotton Mineral Washed Jersey
More of a functional t-shirt than a jersey, the Trail-Series Supima Cotton Mineral Washed Jersey is extremely soft, has a nice drape and looks as good with a pair of jeans as it does with bike shorts. This jersey feels right at home for lunch rides, park laps and quick after-work rips. The flat seams allow jackets to layer over the jersey comfortably. This shirt kept me dry during a 60-degree park day, and I appreciated having the soft cotton against my skin. The 54-percent supima cotton, 46-percent modal fabric may not regulate temperature as well as some other fabrics on long days of pedaling, but it's a great first layer for casual rides, après and everyday wear. Minimalists will love the lack of logos and subtle acid-washed look.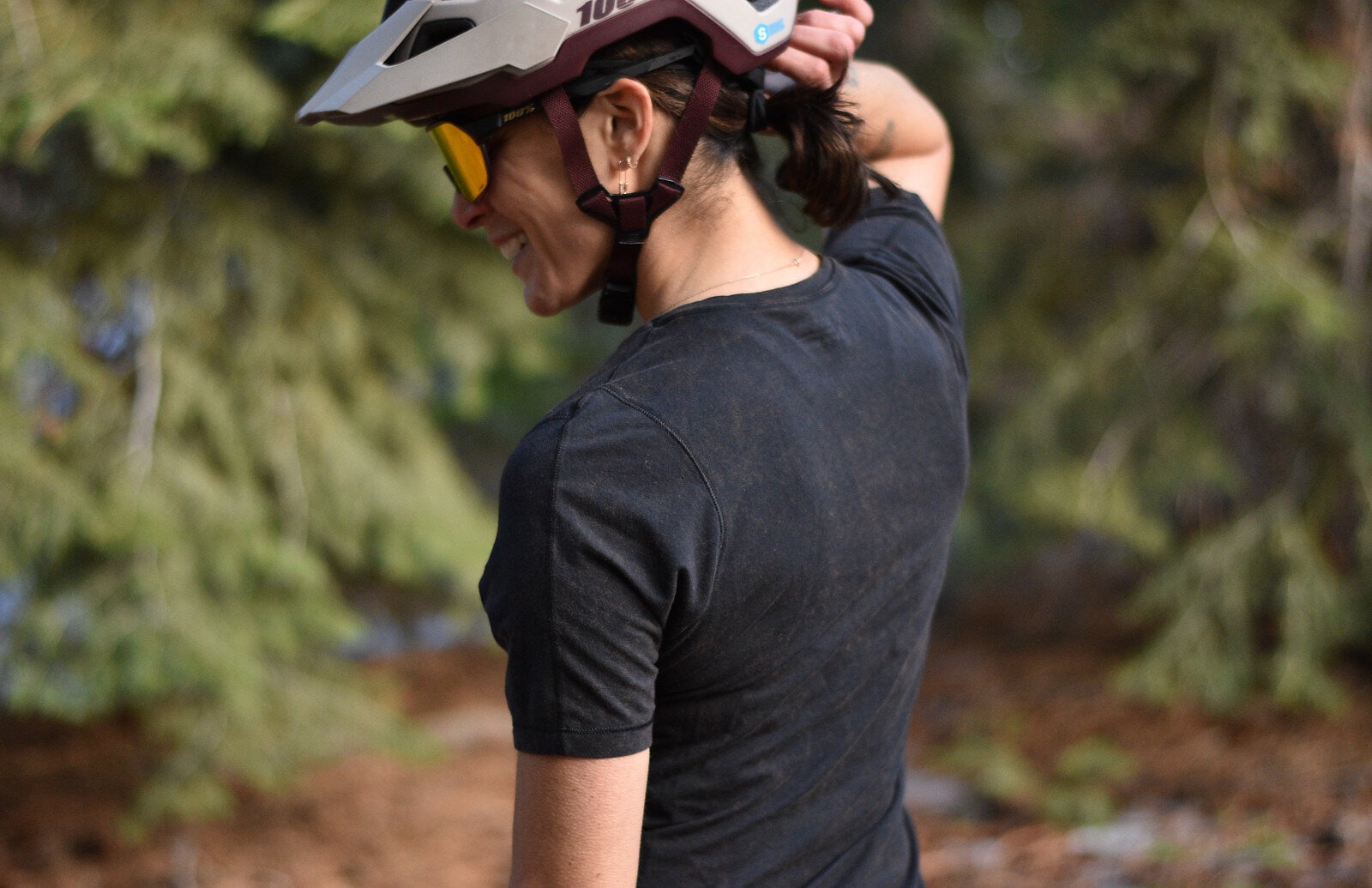 ---
Women's Trail-Series Thermal Jersey
This lightweight thermal jersey is an ideal first layer for cool- to cold-weather rides. It doubles as both a functional jersey and a moisture-regulating base layer. The Polartec Power Grid fabric has a soft-knit, next-to-skin surface that works to insulate and wick sweat. The outer surface is a smooth knit. I like the kangaroo pocket both for its hoody-inspired look and as a place to quickly stash gloves while getting warm on climbs. Underneath the kangaroo pocket is a secure zipper pocket that fits a smartphone.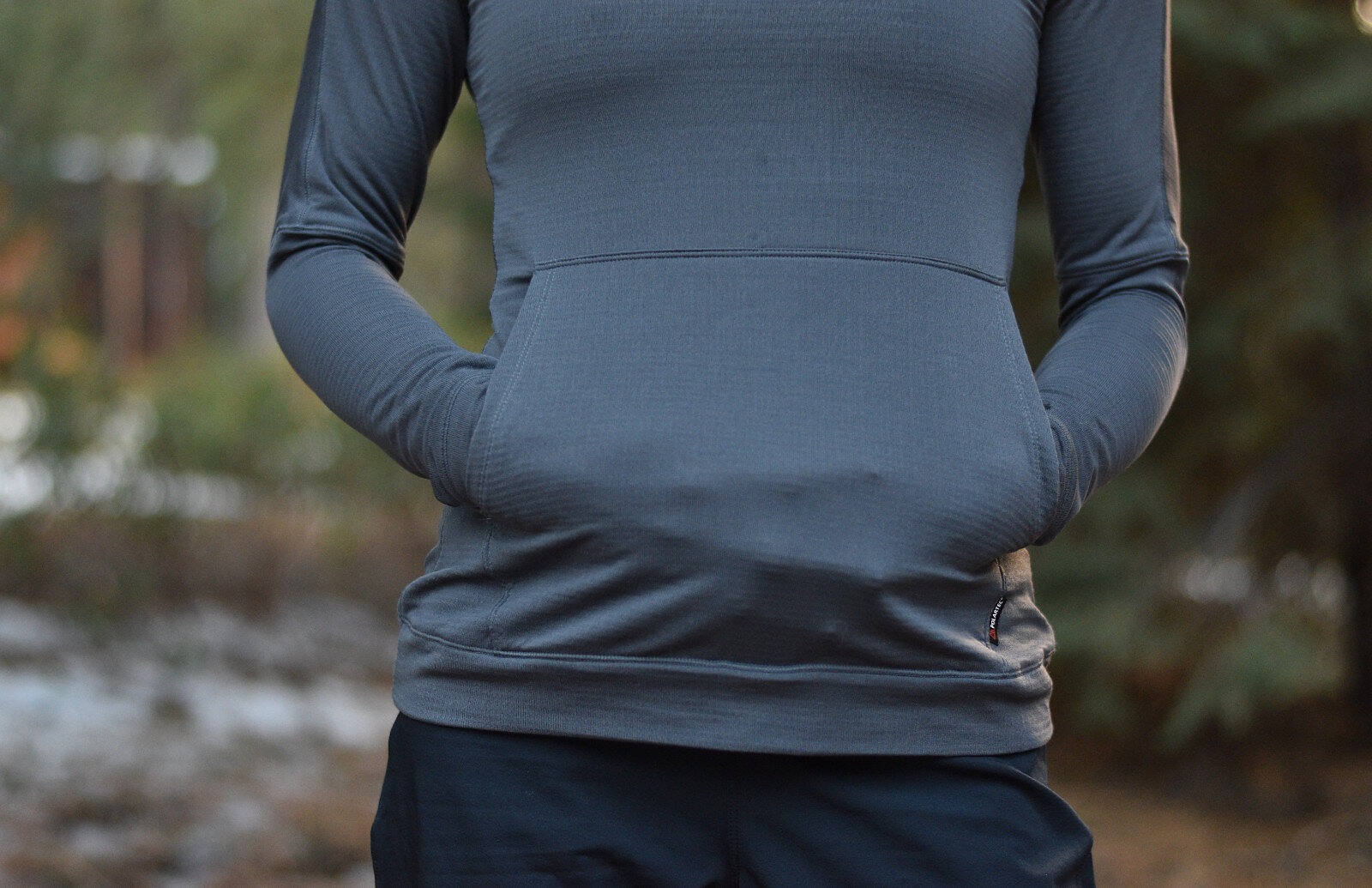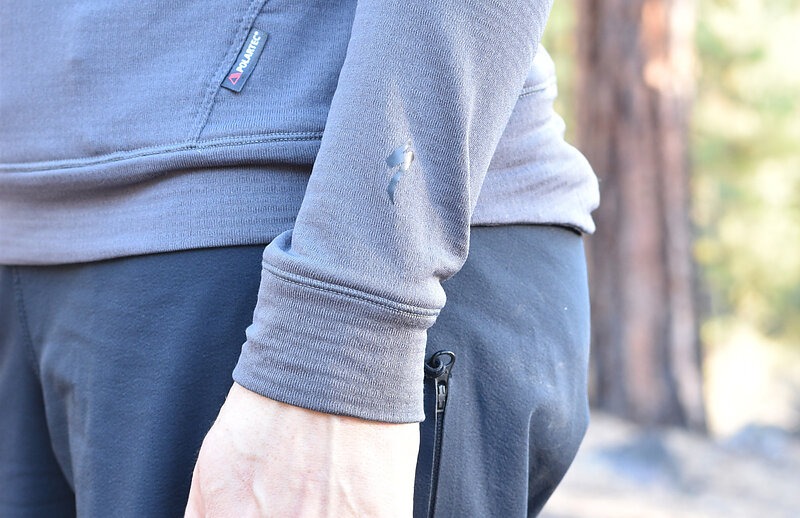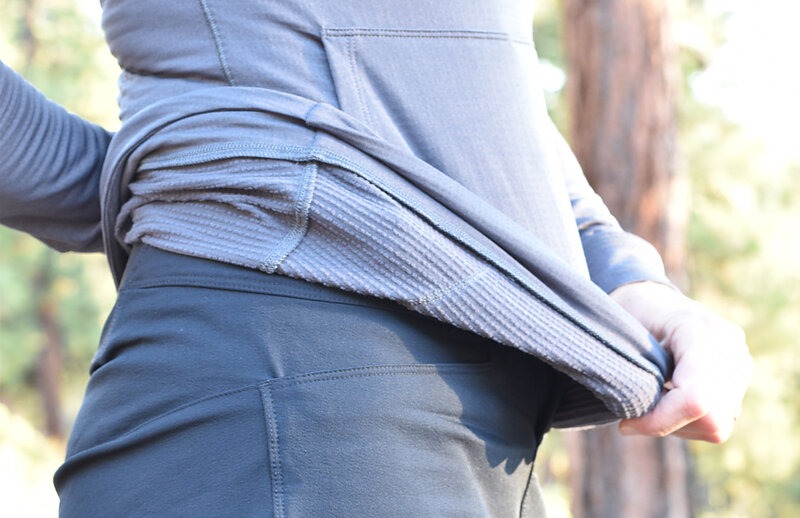 ---
Women's Trail-Series Wind Jacket
The Trail-Series Wind Jacket is a low-tech, breathable and lightweight go-to for most rides. The wind shell packs into its own compact zipper pocket and can easily be stashed in a pack, inside a downtube storage compartment, or onto a frame with a strap. This is the type of jacket that I bring along for all rides in case the temperature drops below 60 degrees, there's a light rain or summits get windy. The half-zip design keeps the jacket bulk-free and comfortable under a hip pack, yet it can still be pulled on and off over a helmet. The piece is simple, with a look and feel that's less like a high-tech shell and more like a hoody. For more comfortable layering, I recommend sizing up.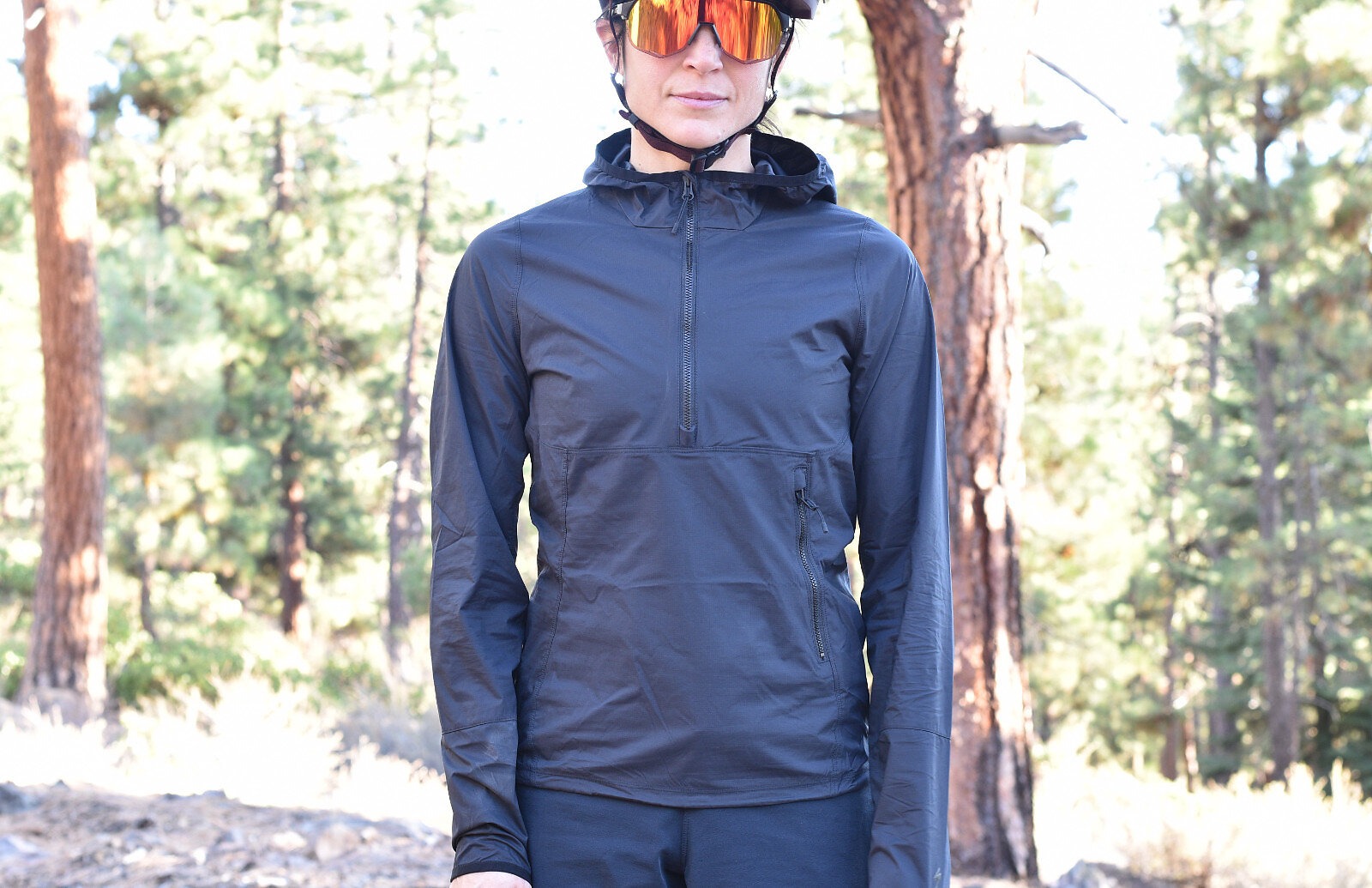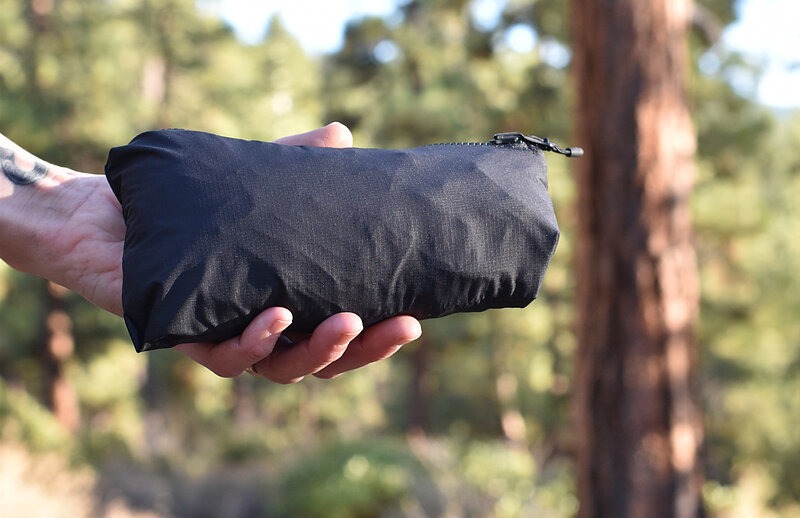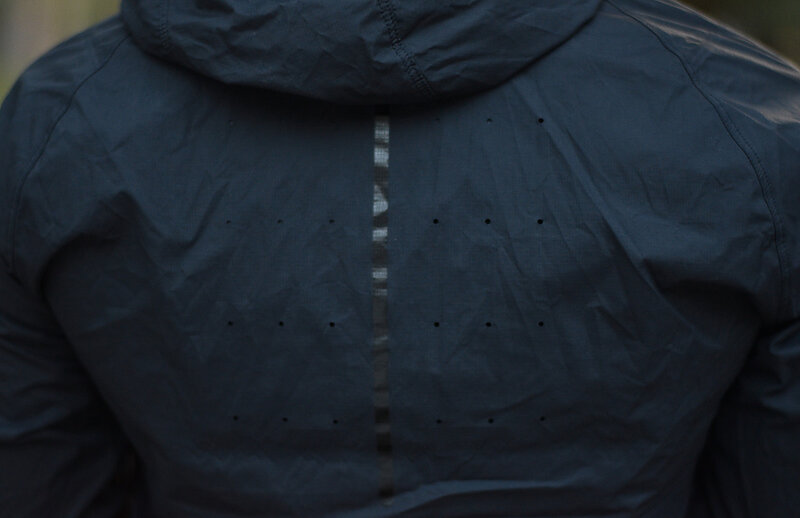 ---
Women's Trail-Series Rain Jacket
For Pacific Northwest and wet-loving riders, this jacket is for you. The Rain Jacket is the most technical layer in the Trail-Series collection and provides maximum wind and rain protection with a three-layer laminated shell, fully taped seams and a watertight full-length zipper. The hood fits great over a helmet, secures with easy-to-grab drawcords and deflects drips with a rain visor. The fit is both out-of-the-way when riding and roomy enough for layering. Simple and clean, this jacket is also a great wet-day casual shell.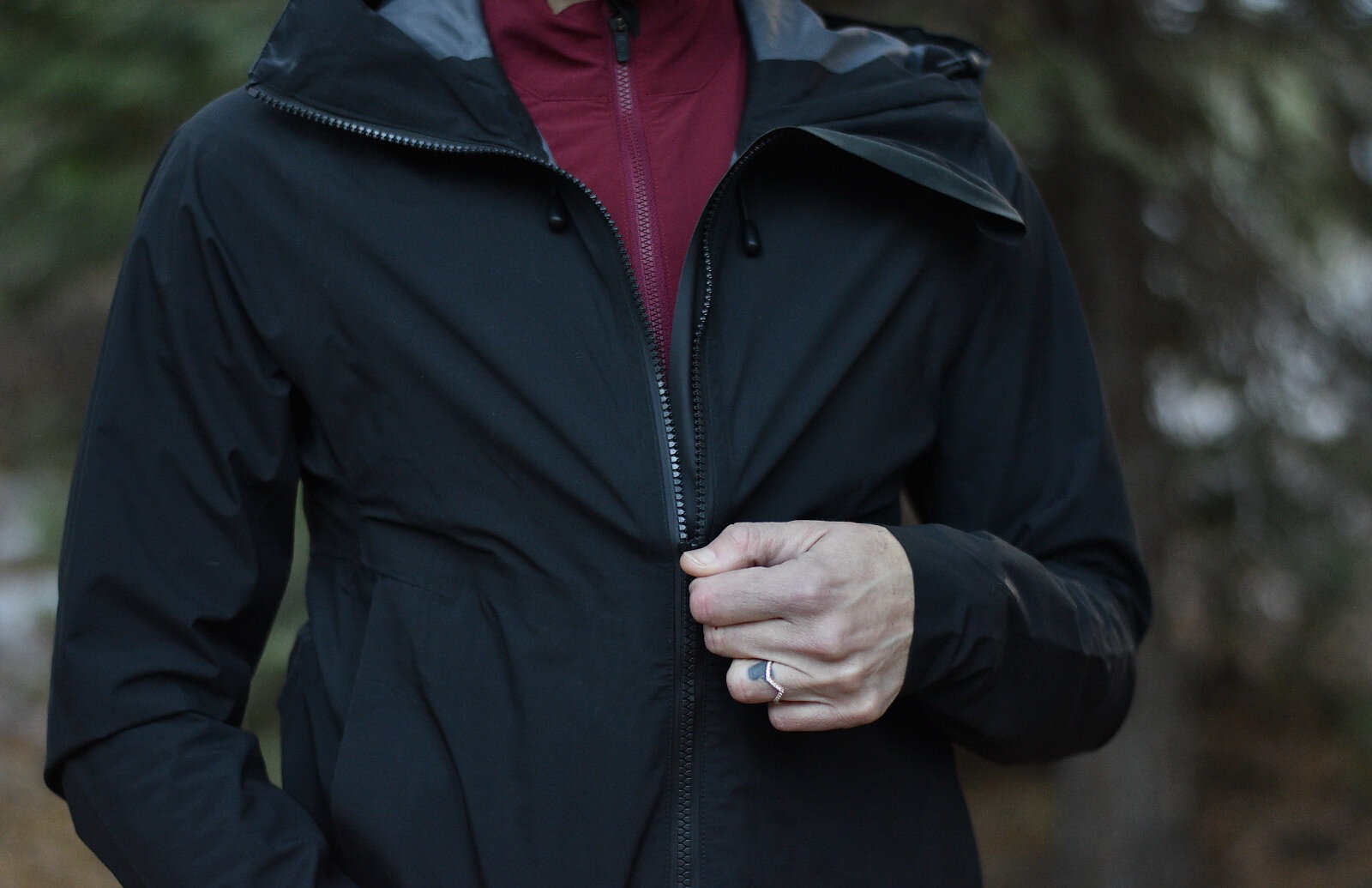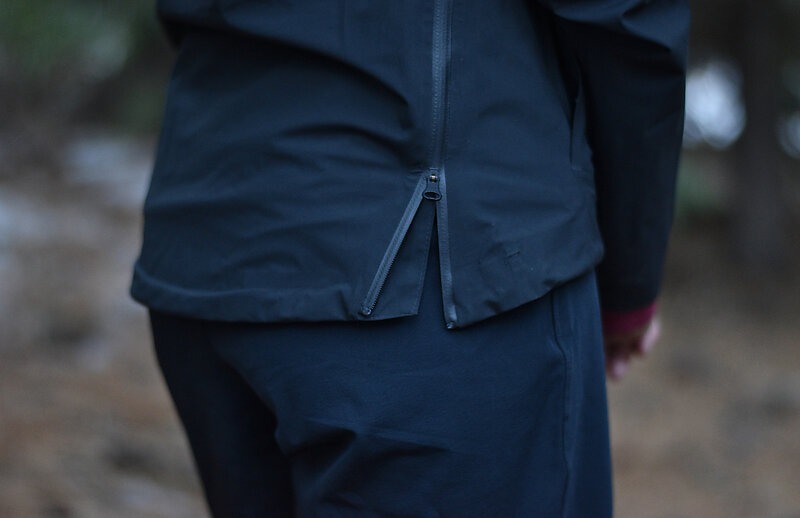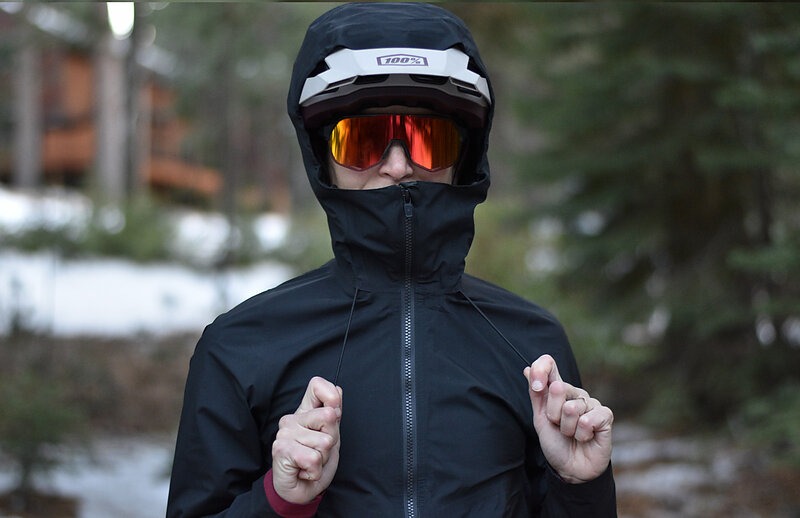 ---
Women's Trail-Series Alpha Jacket
The Alpha Jacket is a lightweight and highly breathable mid layer for the chilliest of days. The Polartec Alpha active insulation is lofted and soft. Think of this jacket as a cozy puffy without the bulk and better suited for changing temperatures. The jacket is mobile, with slight overall stretch and flexible panels under the arms and sleeves. The simple elastic cuffs, low-profile collar and contoured fit allow for comfortable layering. Keeping me toasty on a 40-degree day, I'm confident that the Alpha Jacket, layered with the Thermal Jersey below and Rain Jacket over, can handle the nastiest weather. I found the fit to be a little snug and recommend sizing up for a more relaxed feel.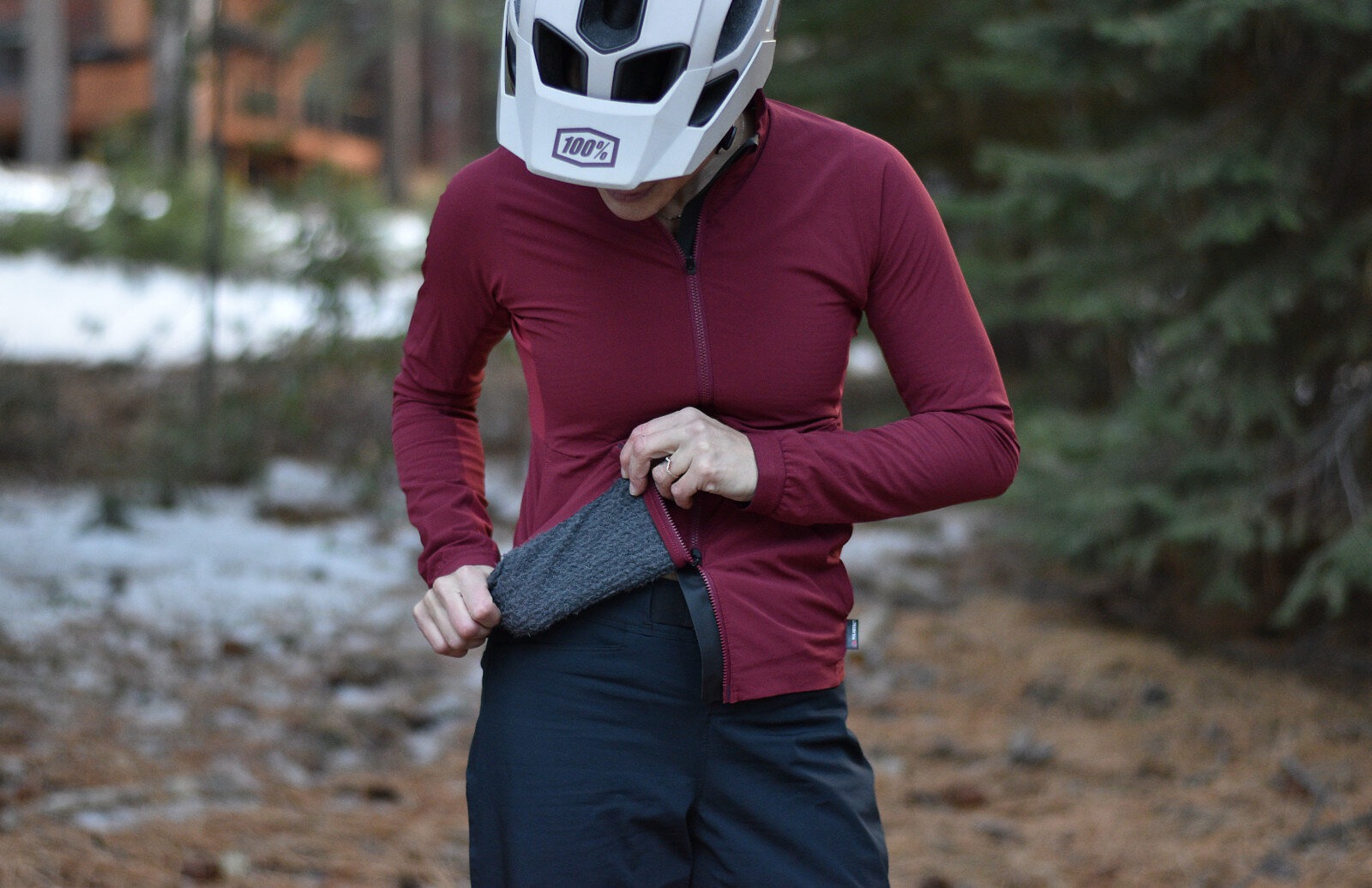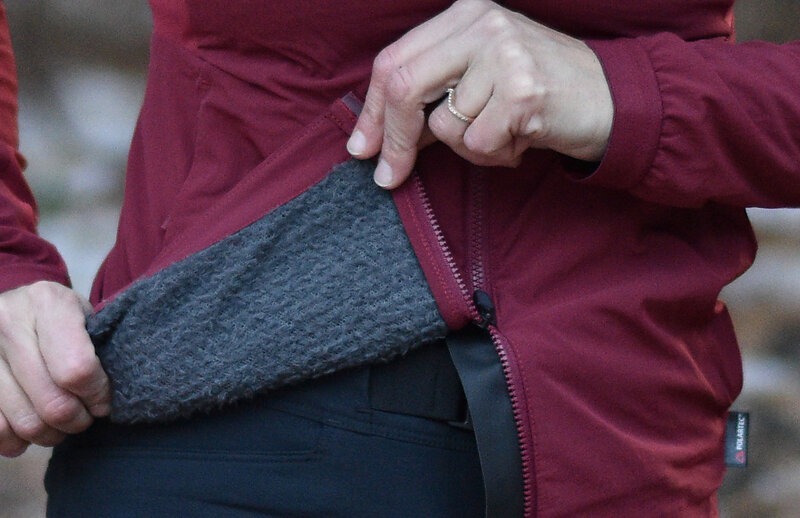 ---
Women's Trail-Series 3XDRY® Short
The only bottom in the collection, the Trail-Series short is simple yet well-detailed. The fabric is soft (i.e., quiet while pedaling), has slight stretch and feels substantial. The 3XDRY technology is intended to repel water on the exterior and distribute moisture on the interior. While my bottom half isn't typically sweaty, I did feel dry and mud-free after riding on mucky trails. To the naked eye, these are basic black shorts, but the devil is in the detail. I quickly appreciated the front hand pockets—a must-have for stashing gloves. I also liked the left-leg zipper smartphone pocket and laser-cut offset hem that allows for more comfort when pedaling and better kneepad coverage. My favorite feature is the zipper-less fly. It makes the waistband feel really comfortable, especially if you wear a hip pack in which the strap can cause a zipper fly to dig in. The integrated belt is clean and bulk-free, but wasn't very effective for me, as it didn't stay snug. These shorts run a little big.