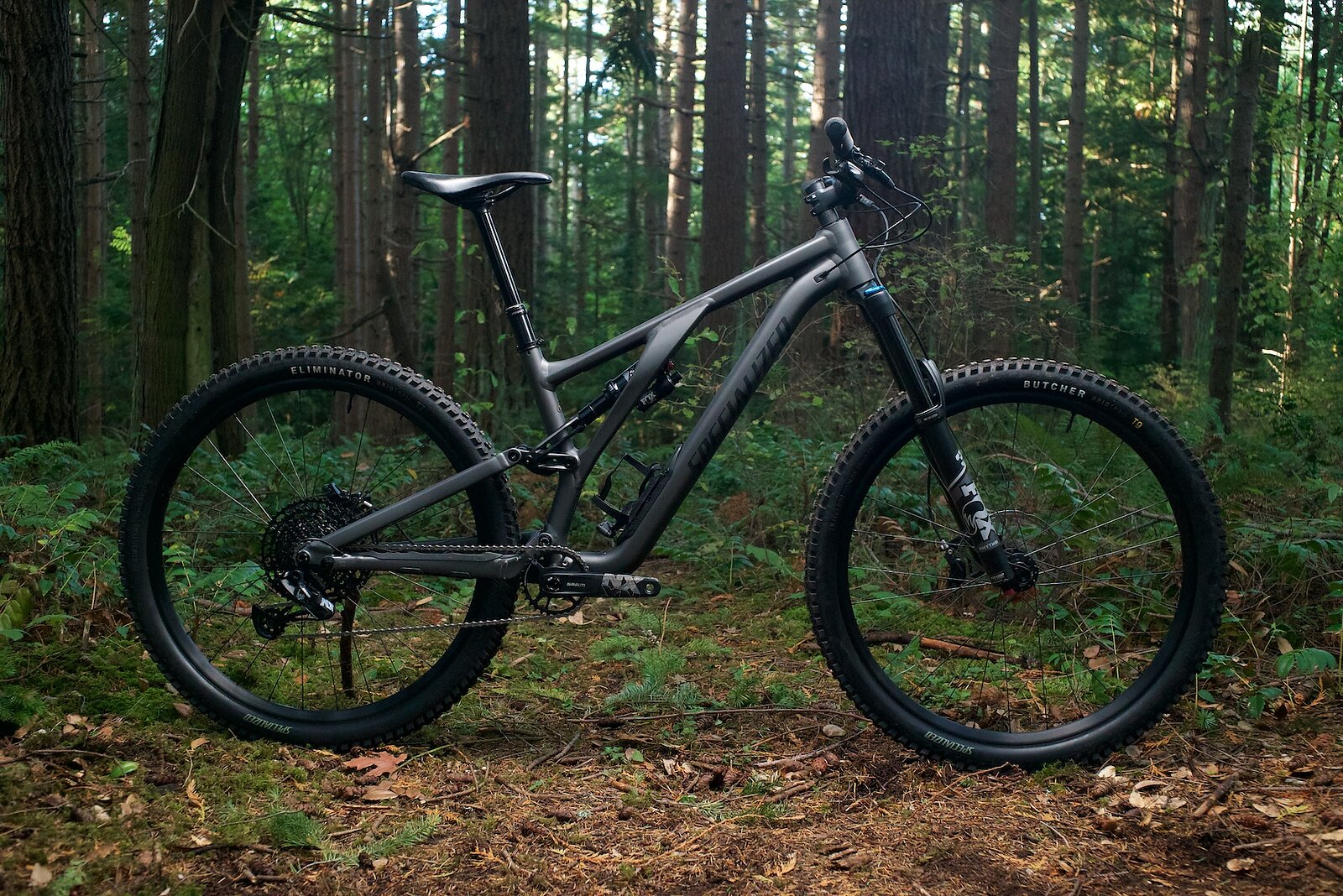 Specialized Stumpjumper EVO Comp Alloy Bike Review
After spending considerable time on the carbon Specialized Stumpjumper EVO, I expected a very similar ride quality from its alloy cousin.
Instead, I found the alloy model's updated shock tuning and vibration damping created a forgiving and soft ride despite its heavier weight. Both carbon and alloy versions of the Stumpjumper EVO lean toward aggressive one-bike quiver territory—though not without possessing a few distinct characteristics of their own.
I could perceive a slight weight penalty when climbing aboard the new M5 alloy bike, especially during accelerations. When you get moving the extra pounds are hardly noticeable and the bike provides a stable feel. Under power the rear suspension design provides a very solid but subtle pedal platform while seated and during extended bouts of mashing out of the saddle. The platform's stability firms up further when shifting down to a harder gear. The Stumpjumper EVO's seated climbing position feels nicely centered between the wheels which allows the front to track nicely on steep grades. After a few rides to settle in on the EVO, I was able to ascend comfortably with the Fox Float X Performance shock left in the fully open position.
Geometry & Specs:
Wheel Size: 29"
Rear Travel: 150mm
Fork: 160mm
Wheelbase: 1249mm
Chainstay: 441mm
Reach: 475mm
Head Tube Angle: 64.5°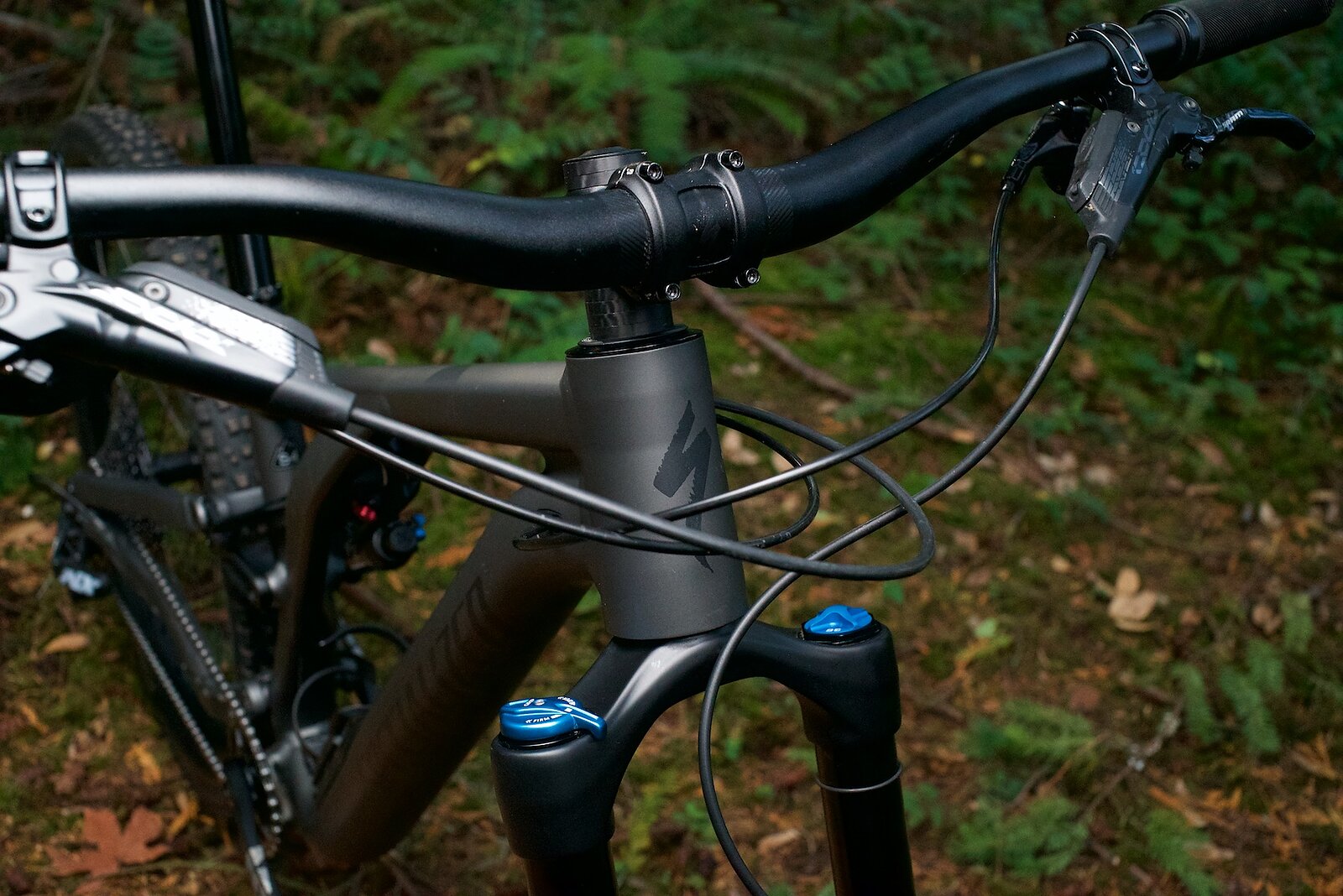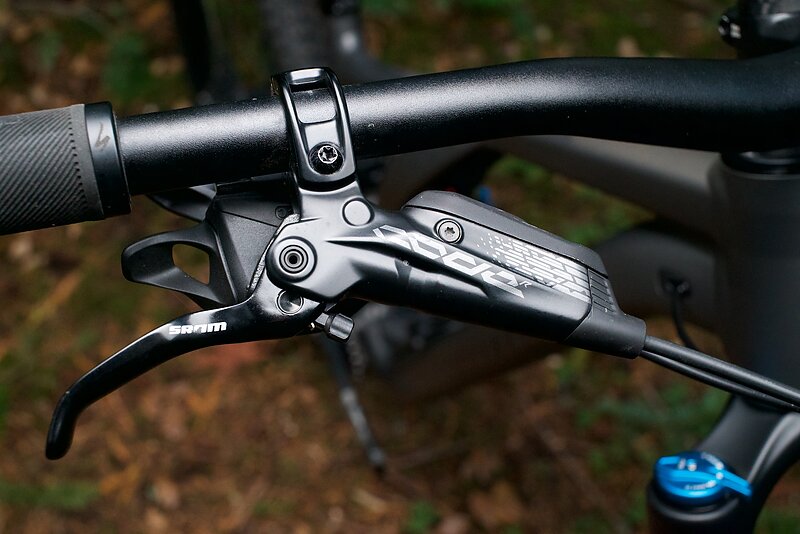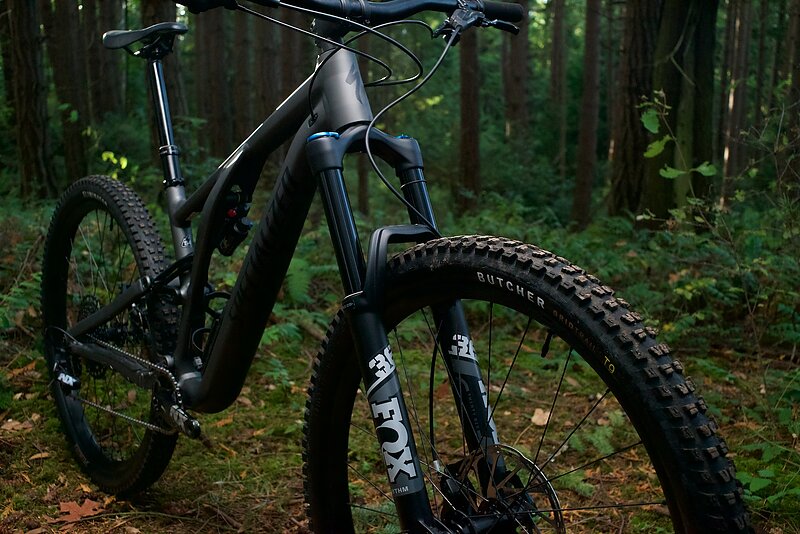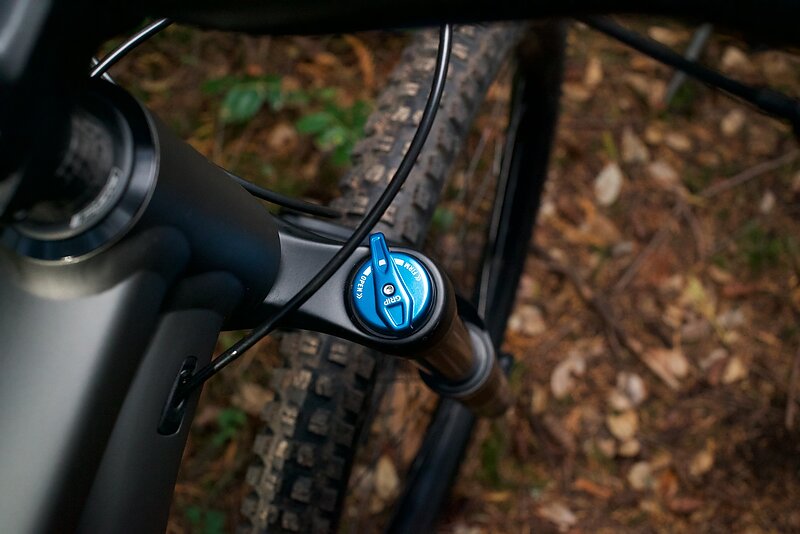 The Stumpy EVO is one of the most balanced bikes I've ever had the pleasure of pointing downhill. With its slack head angle (adjustable between 63.5 and 65.5 degrees) and low bottom bracket height, the bike easily edges into full attack mode while remaining peppy around tight corners. Our supplied S4 frame size keeps the reach at a reasonable 475 millimeters which feels in sync with its 441-millimeter chainstays. This means you can send hard without giving up a sense of "jibbiness" or agility. Up front, the 160-millimeter Fox Float 36 Rhythm fork is very plush—even more so with the standard GRIP damper. I found the shock valving and leverage curve on this alloy EVO felt slightly more ground hugging than poppy but, even with its 150 millimeters of rear travel, I was still able to comfortably boost a few jumps that required a bit of a last-second yank.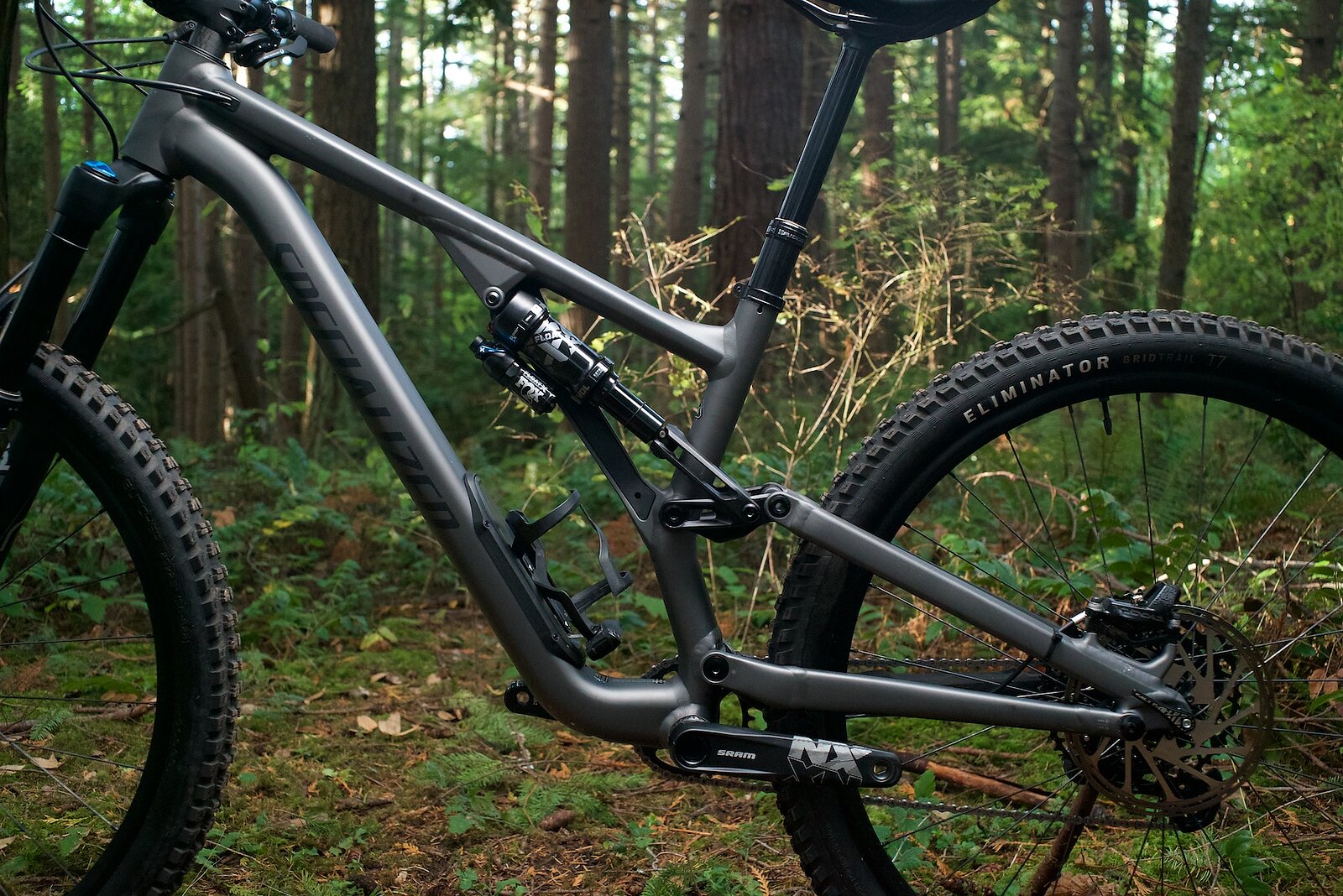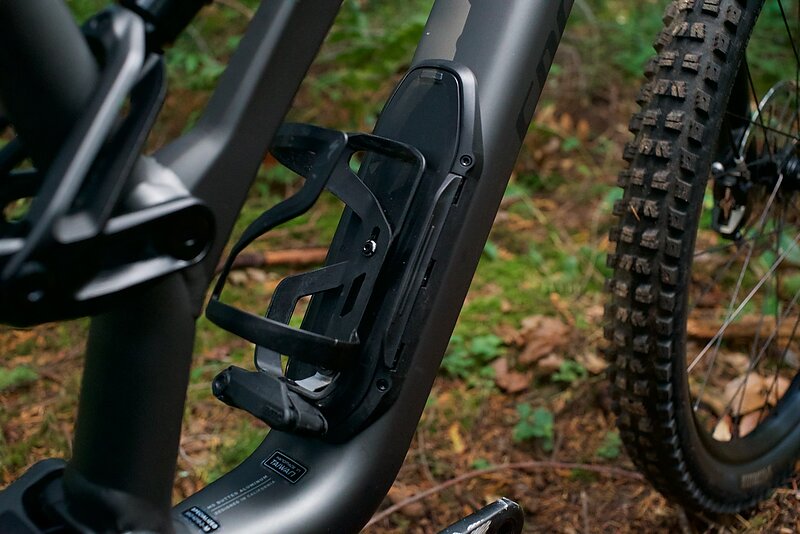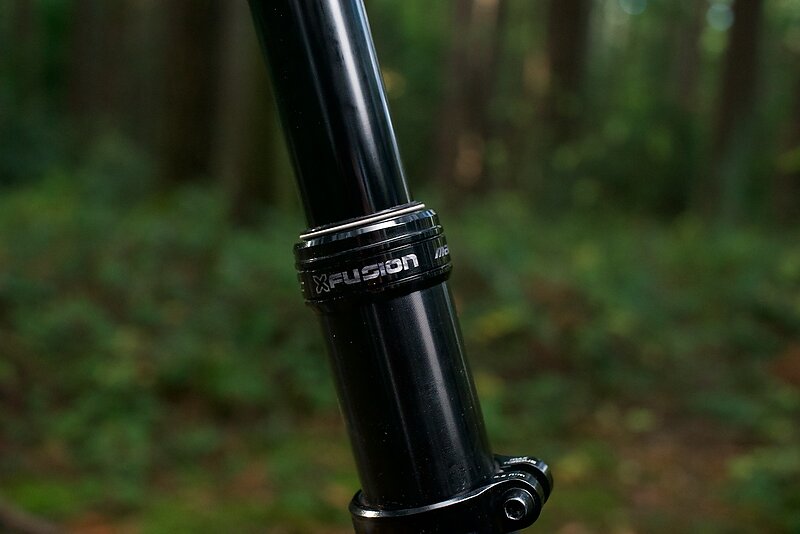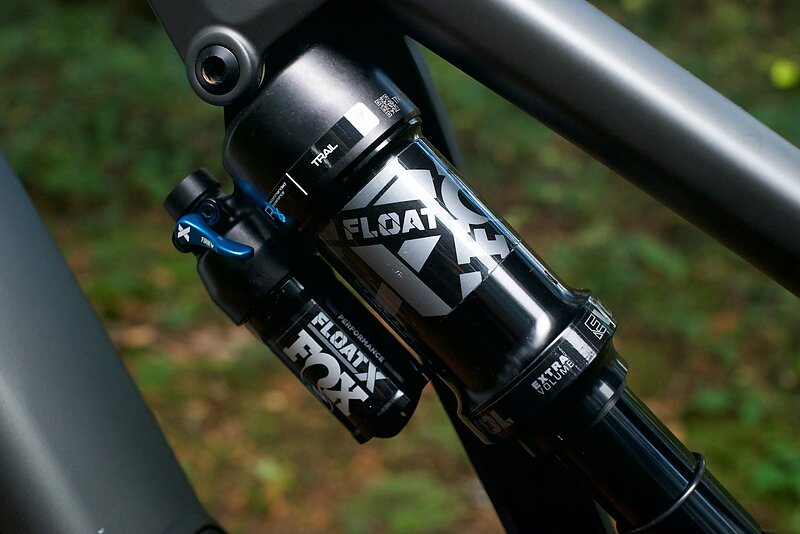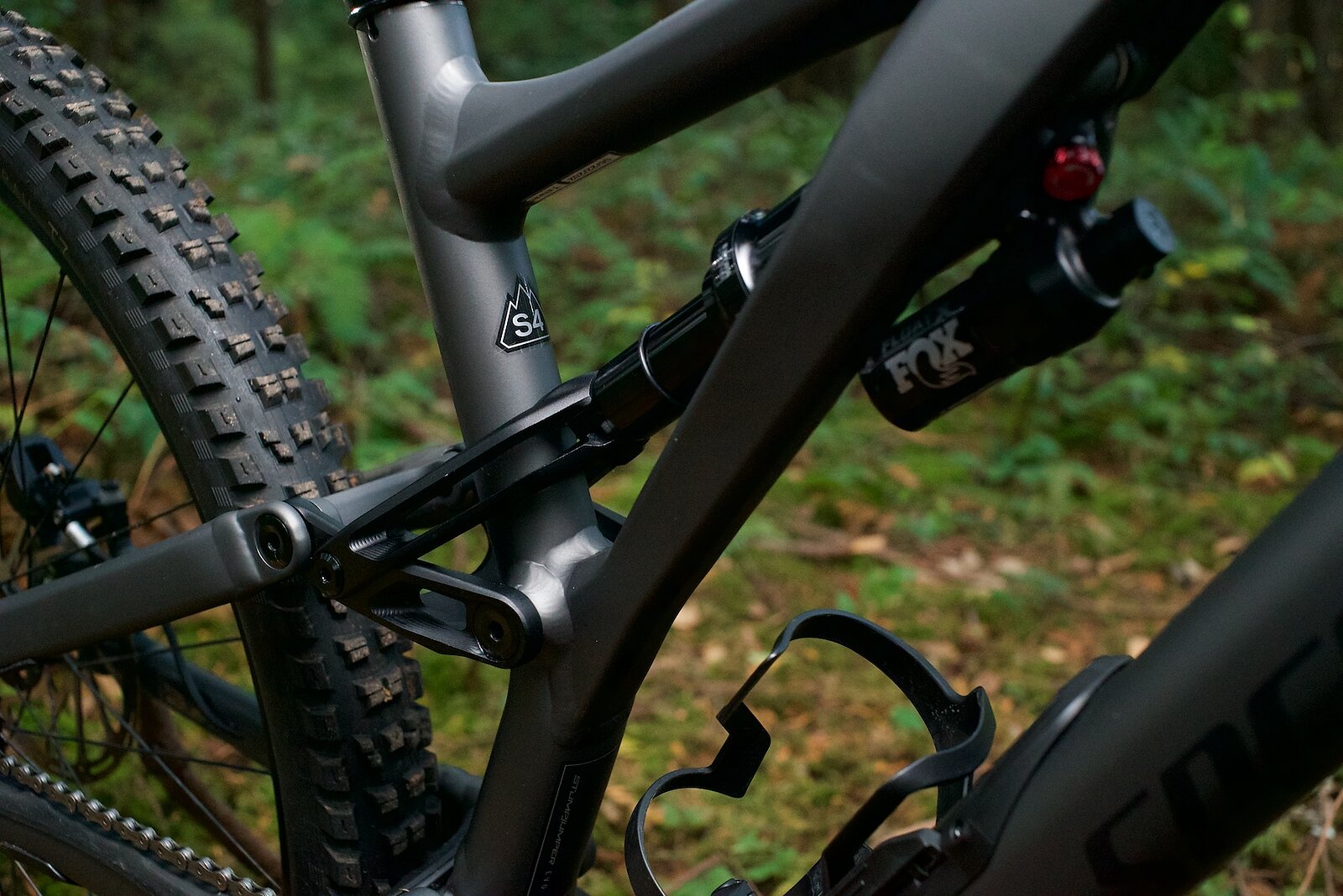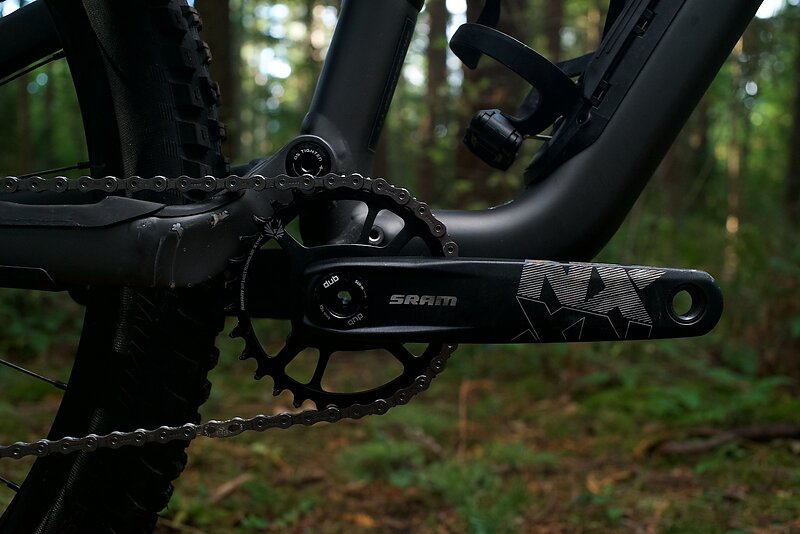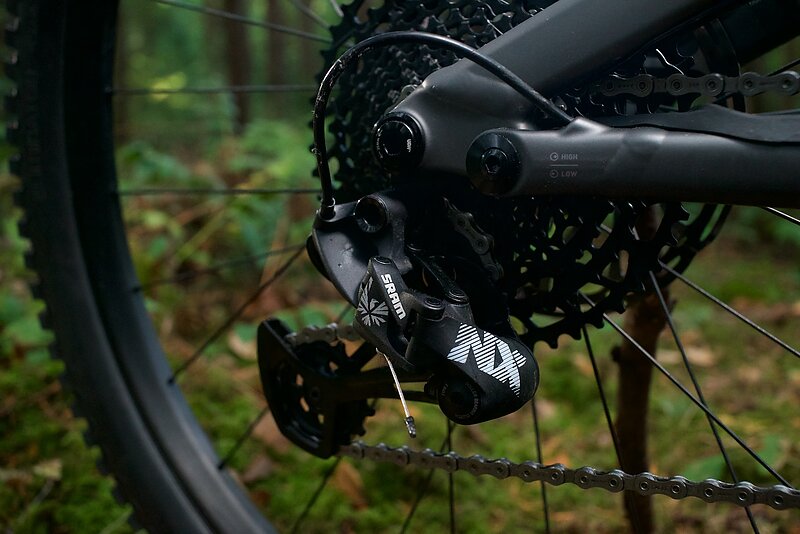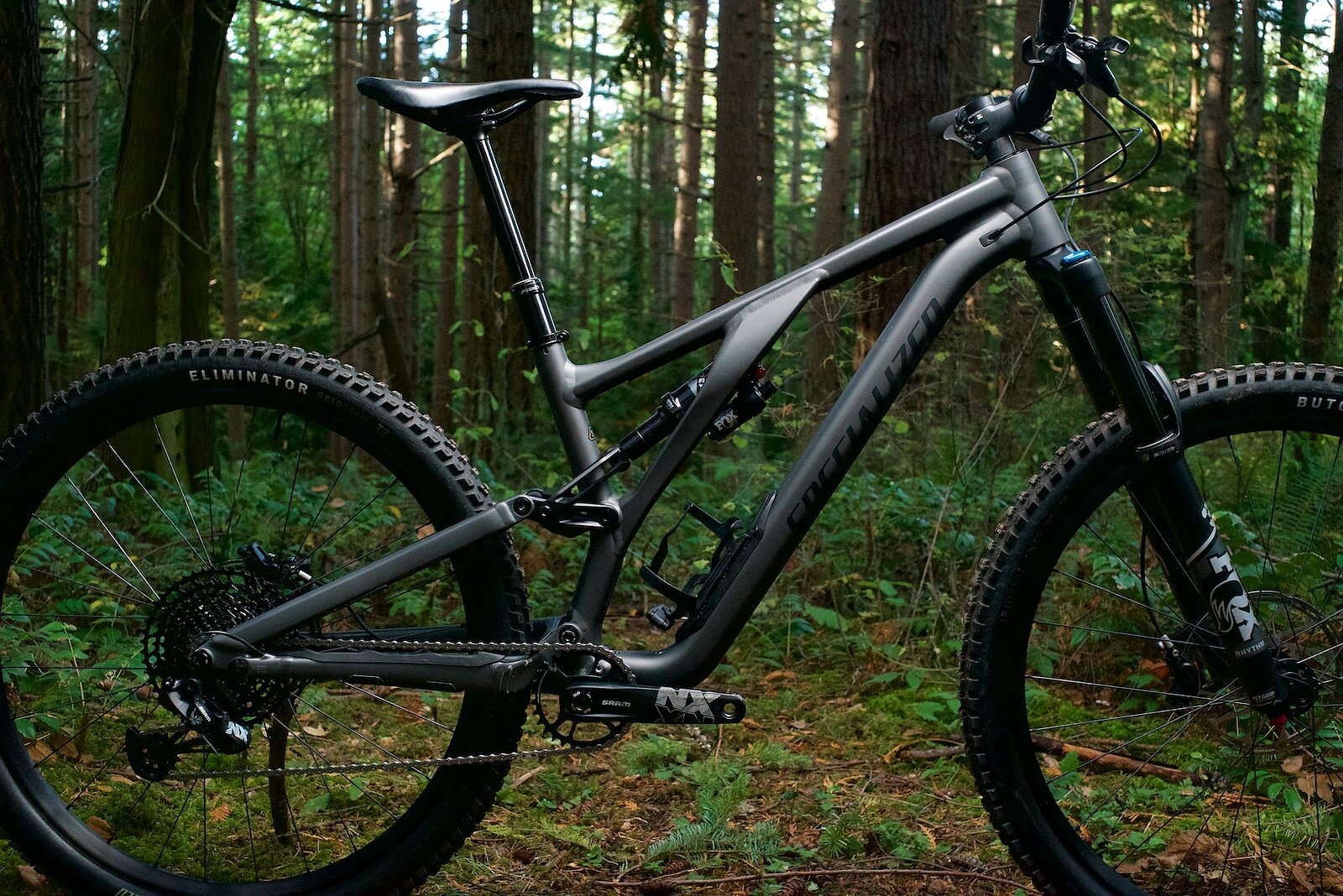 Between the alloy components and updated Fox suspension, this alloy version of the Stumpjumper EVO is noticeably easier on my wrists than the full carbon model. The only complaint I can summon on this budget build was some very audible chain slap from the SRAM NX rear derailleur.
Overall, I'm glad Specialized is producing an alloy version of this bike. The Stumpjumper EVO is an amazing one-bike quiver capable of providing loads of fun for novice and expert riders alike. Whether you're doing laps at your local trail system, pedaling a big loop out in the backcountry or even occasionally riding at a bike park, the EVO is my pick as your best bet for a single bike that can handle just about any trail.