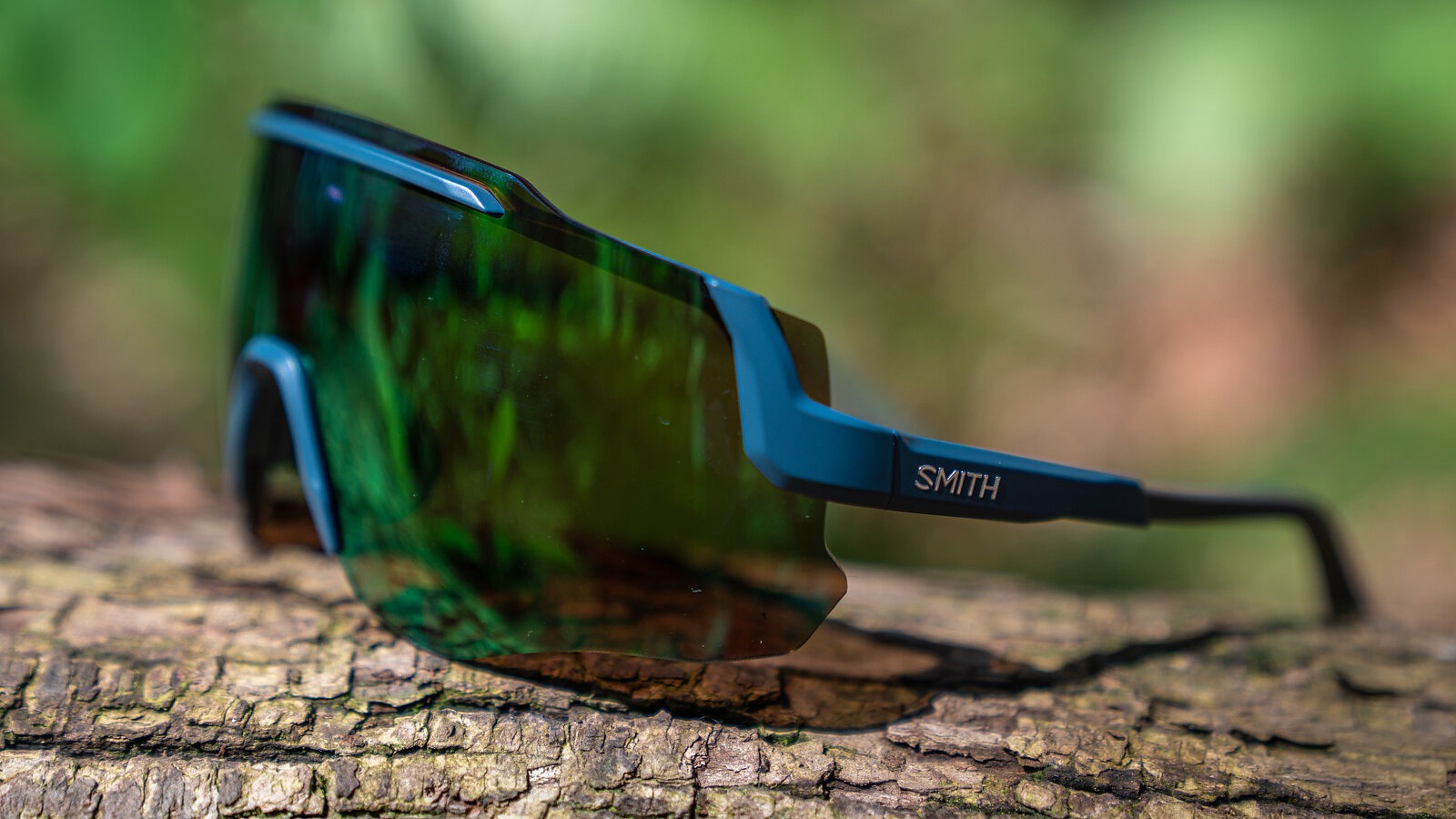 Smith Momentum Glasses Review
The human eye is a marvel of evolution. As the second-most complex organ in our body with more than 2 million working parts, these little spheres inside the skull are filled with mystery—and a viscous gel called vitreous.
So, how does the play of light in a gelatinous orb become the vivid world we inhabit and so boldly trust to be accurate despite it only truly existing as images in our brains? I have no idea. But when I go for a mountain bike ride, I like to see where I'm going and look cool at the same time, so I ensure my eyes are well-guarded by a stylish and functional pair of shades. 
Smith's Momentum sunglasses promise to protect your vision while also boosting color and contrast so you can appreciate the vibrancy of your surroundings as on-lookers shout compliments as you speed by.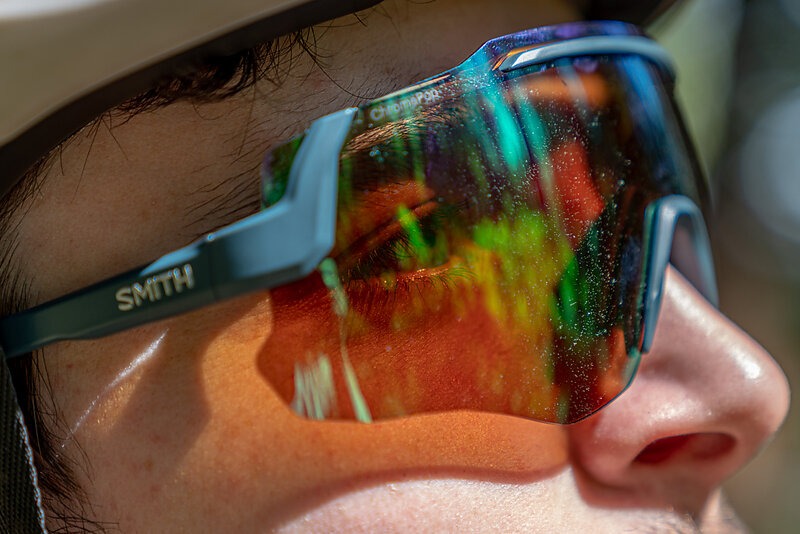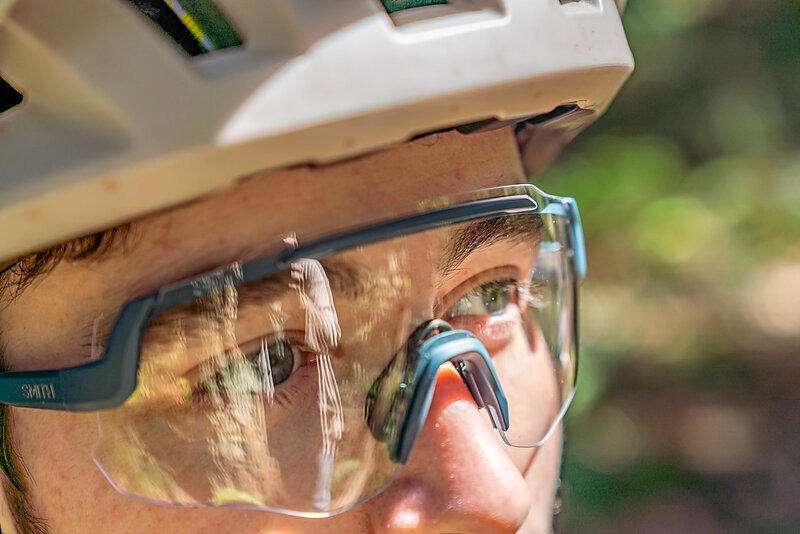 Upon unboxing these sunglasses, I was struck by their sleek, modern design. The frame is made from a lightweight, bio-based material, which not only looks fantastic but also offers flexibility and durability. I really like the Matte Stone / Moss frame color with the Green Mirror Lens you see here, though I would like to try the Photochromic lens option in the future. Luckily, Smith makes having multiple lenses easy—the included carrying case comes with a slot for storing a spare. The half-frame design makes lens changes a snap.
Recently, I have been wearing the Smith Wildcats, which are phenomenal, but when I put on the Momentum frames, I felt like I was seeing the world more clearly. Smith did a few things with these new shades to enhance the optical experience. Aside from the unobstructed quality that comes with removing the lower half of the frame, the lenses themselves curve in a way that more closely matches the curvature of the eye, which creates an extremely large field of view and allows for total peripheral vision without distortion.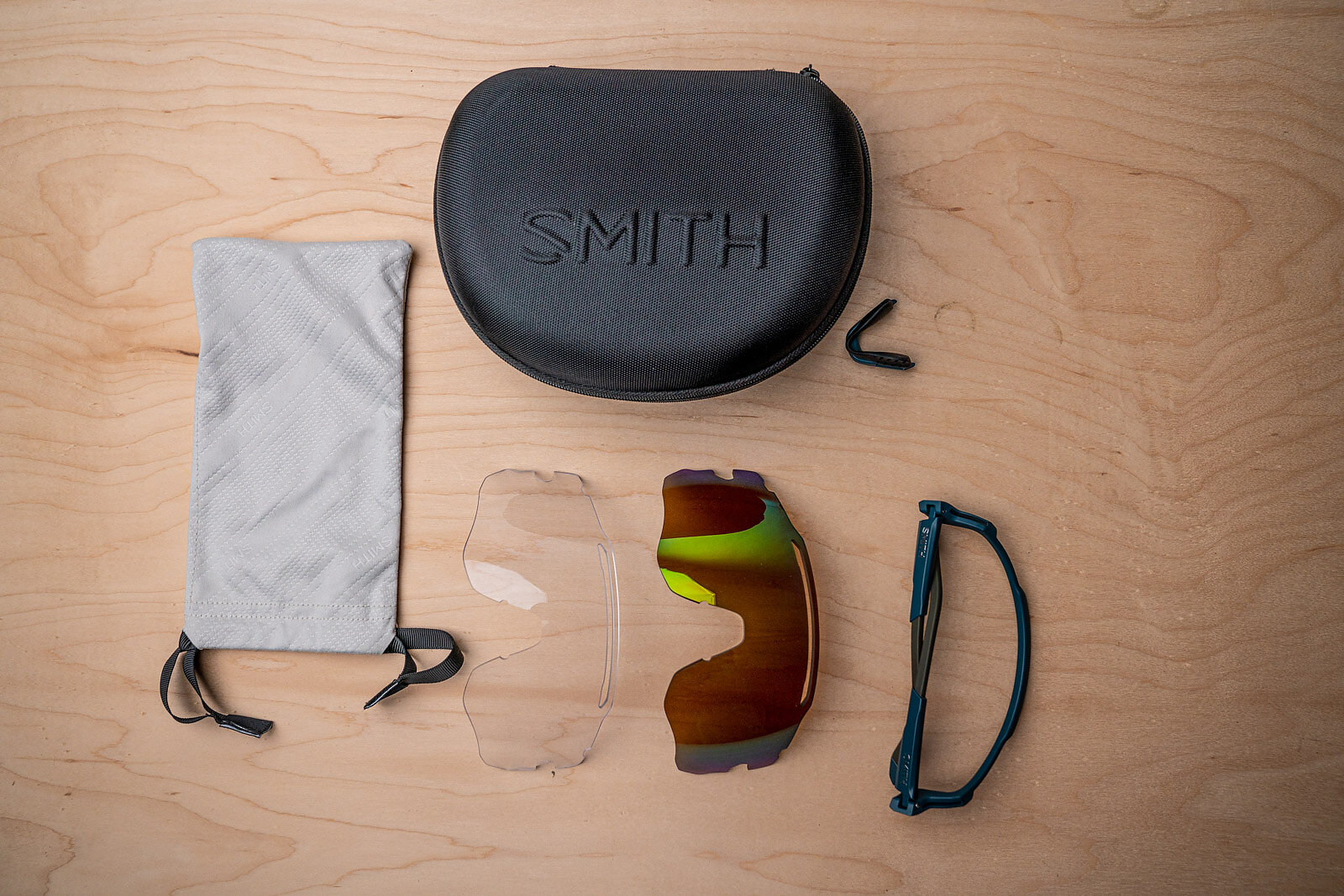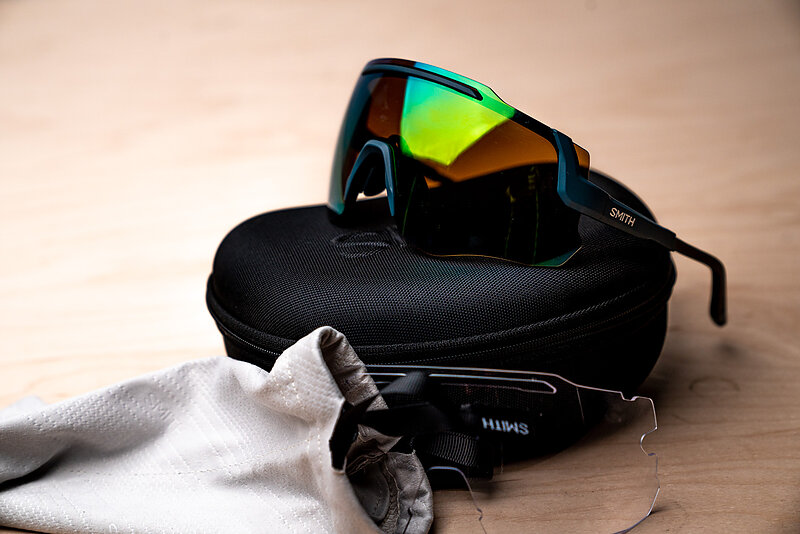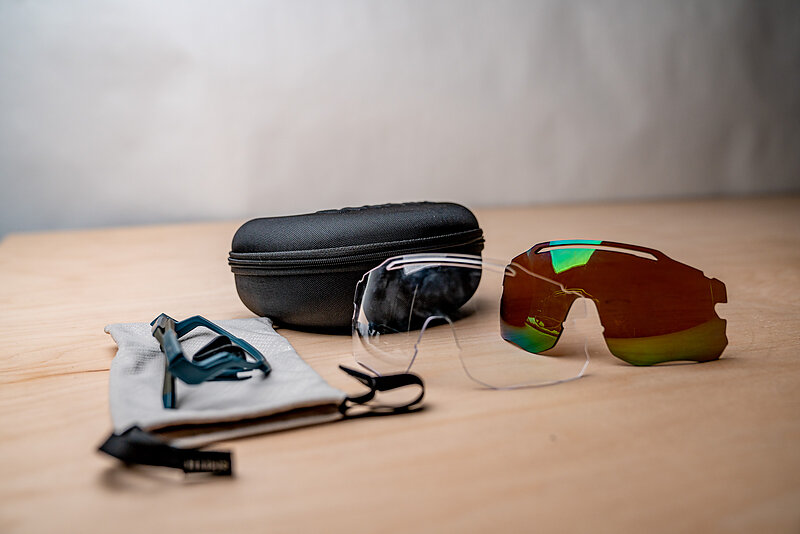 While nothing new for Smith, one of my favorite features of the Momentum sunglasses is its ChromaPop lens technology. This is one of those things that you must try for yourself to understand what you're missing without it. Truth be told, since I first tried ChromaPop a decade ago, I haven't been satisfied with any other sunglasses—consider yourself warned. With these lenses, I'm able to quickly spot roots, rocks, and other obstacles, allowing me to react quickly and confidently while riding. Additionally, they seem to unlock new layers of color and depth in nature that can make even a simple dog walk awe-inspiring.
Another standout quality of the Smith Momentum sunglasses is their comfort and adaptability. The adjustable temples cater to various head shapes, while the two-position bridge fits any nose, ensuring a custom fit for every wearer. And both touch points are wrapped in a rubber compound called Megol, which gets grippier when you sweat. These features came in handy when I loaned the glasses to a friend during one of our rides. She easily adjusted the temples and bridge for a snug, comfortable fit, and the glasses remained securely in place throughout the ride.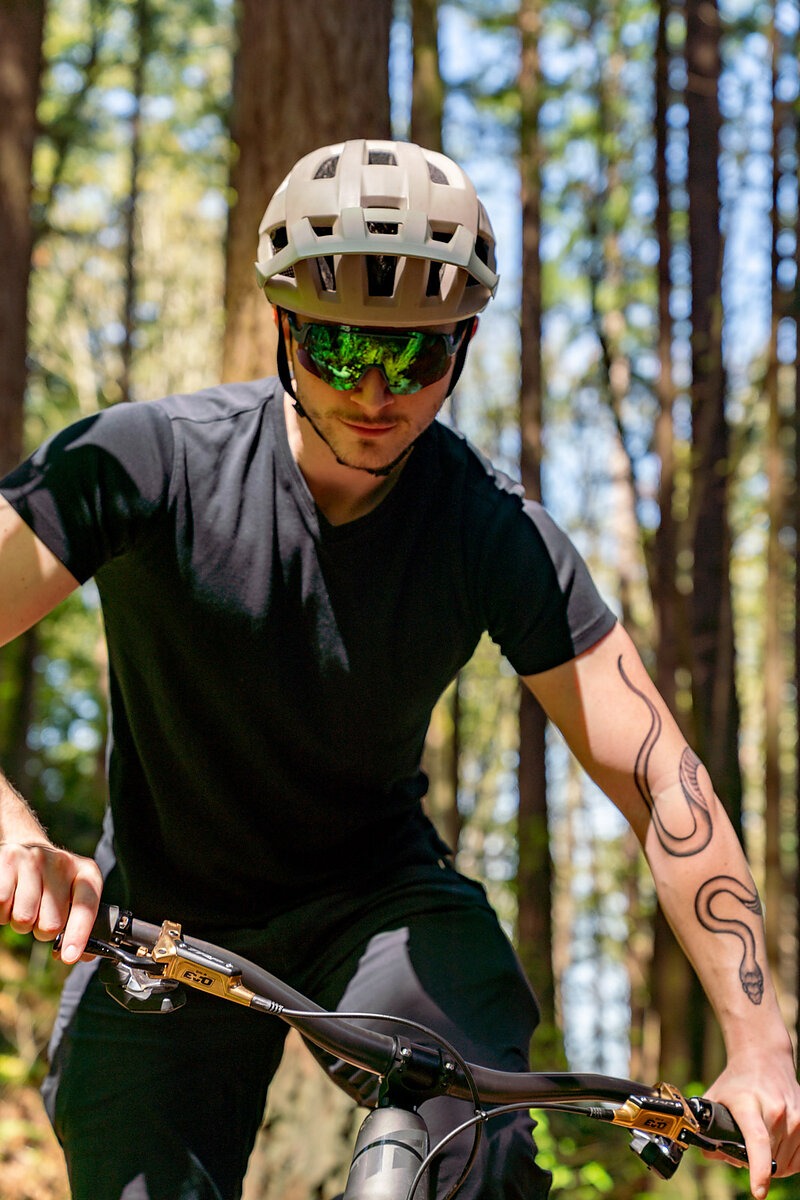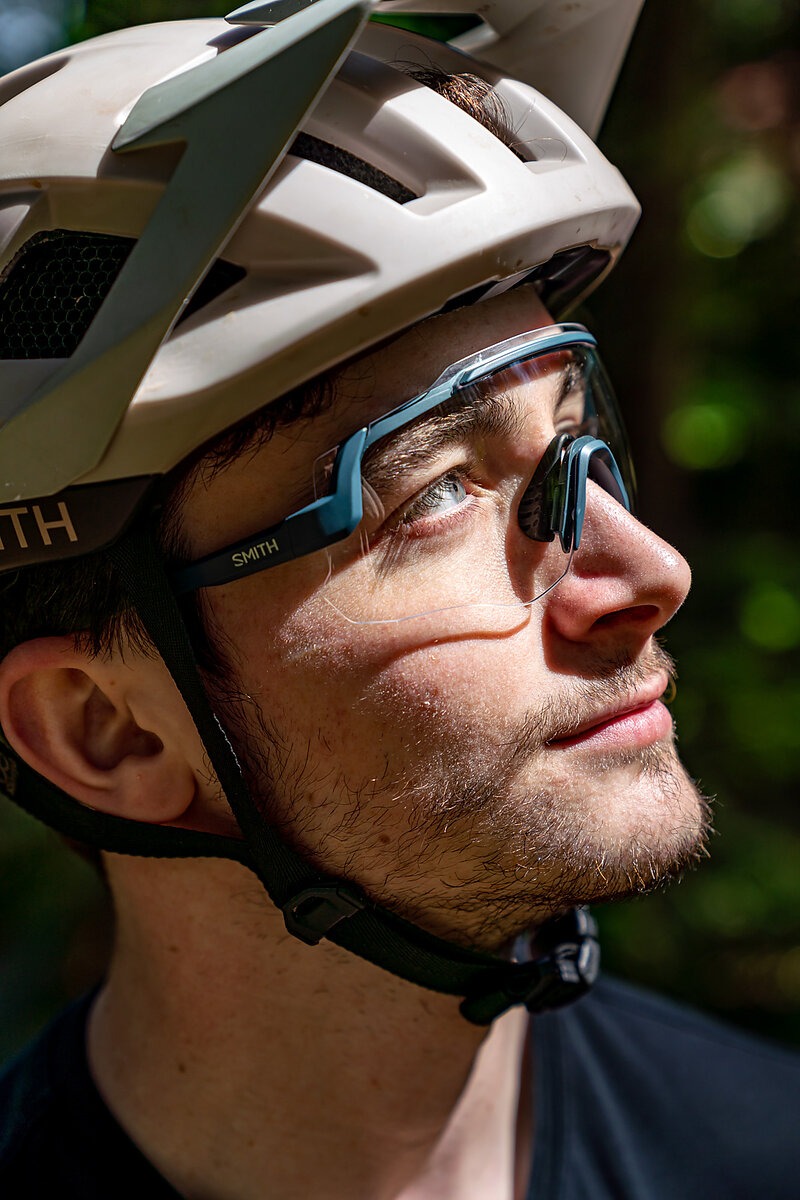 These sweet little sunglasses are also quite versatile. In addition to mountain biking, I was reaching for them for other activities such as hiking, driving, and looking fast while waiting in line at the ice cream truck. They even found their way into my garage a few times when I needed extra protection while working with power tools—I simply popped in the clear lens and got after it.
The Smith Momentum sunglasses surpassed my expectations, offering exceptional clarity, comfort, and durability during my mountain biking escapades and beyond. Their expansive field of view and ChromaPop lens technology truly elevate the riding experience, allowing you to appreciate the beauty of the trail while staying focused on your ride. If you're looking for a top-notch pair of sunglasses that protect your eyes and deliver outstanding performance, the Smith Momentum sunglasses are an excellent choice.