Smith Mainline Helmet Review
The first time I got invited to shuttle mountain bikes in Bellingham, Washington was an eye-opening experience, to say the least.
I was an avid snow-sport enthusiast, used to skiing steep terrain, but mountain biking was still very new to me—and the trails were steeper and scarier than anything I'd experienced before. On that day, I experienced every known human emotion, from the absolute terror of seeing the stunts my buddies had built to the joy and relief of making it down the most horrifying, root-infested chute in one piece.
I'm forever grateful to my friends for being concerned when I showed up wearing a Pro-Tec half lid that looked like something out of an '80s skateboarding flick. They graciously switched my helmet and pads to lessen the chances of me ending the day in the emergency room, and I somehow survived to tell the tale. Since then, I've been addicted to the highs and lows of progressing my bike skills. But the biggest lesson I learned that day was that I needed to invest in a good full-face helmet if I wanted to keep riding such trails of consequence.
Crashing is never a fun experience, but in mountain biking it is going to happen to all of us from time to time. Fortunately, in the decade since my first Bellingham shuttle day, helmet technology has come a very long way. Every year, we see a new crop of helmets designed with one over-arching objective: to keep our brains safe from unavoidable slams.
Smith has continually invested in safety improvements to its helmets over the years, and I've been a fan, having owned several of the company's flagship half lids, the Forefront. That helmet has been ideal for everyday trail rides, but on those gnarly shuttle days I've always reached for a full-face helmet from other companies. That is, until now, with Smith's introduction of its first full-face lid, the Mainline.
While I've traditionally subscribed to the formula of wearing half lids on pedal days and burly full-face helmets for shuttle or bike-park outings, I've been curious to try one of the lightweight new hybrid helmets that are designed for both pedaling and downhill runs. The Mainline fits squarely in this category, but that's not at the expense of safety. It is fully downhill certified, using MIPS technology to help reduce rotational forces when angled impacts to the head occur. Nevertheless, the helmet is lightweight, using the company's Aerocore and Koroyd construction to keep its weight at only 27 ounces (77 grams). The lightness of the Mainline makes it a comfortable all-rounder, even though it's not the beefy full-face lid one would normally wear at a bike park.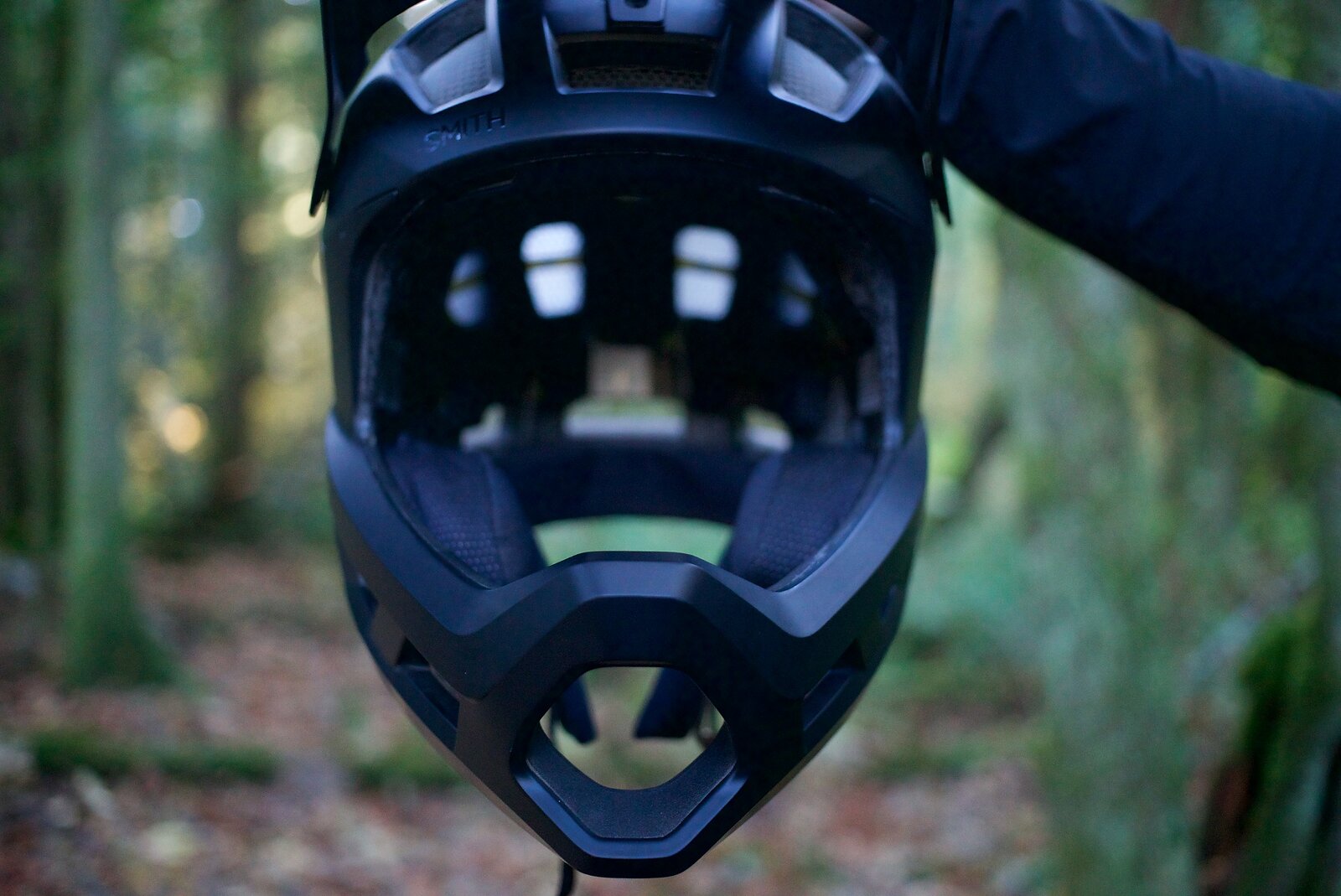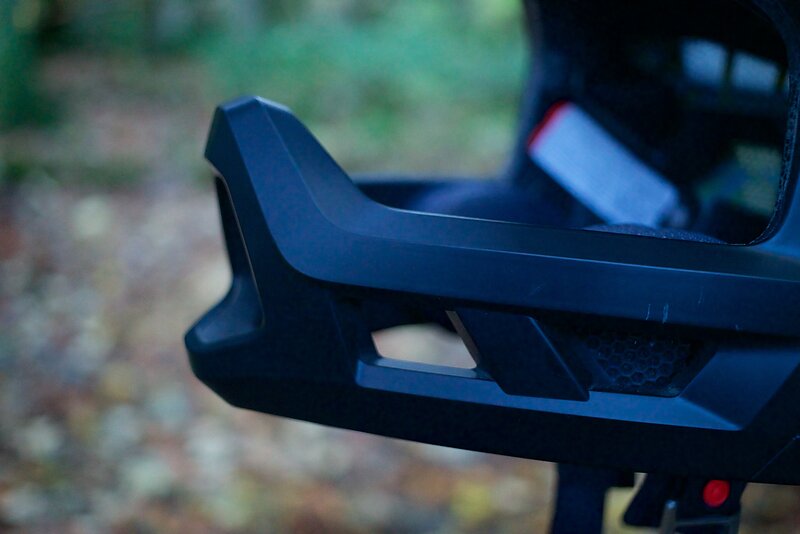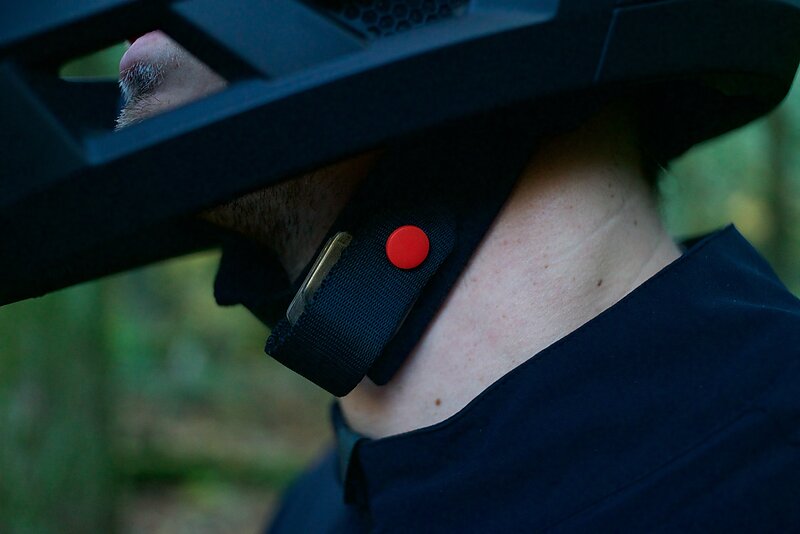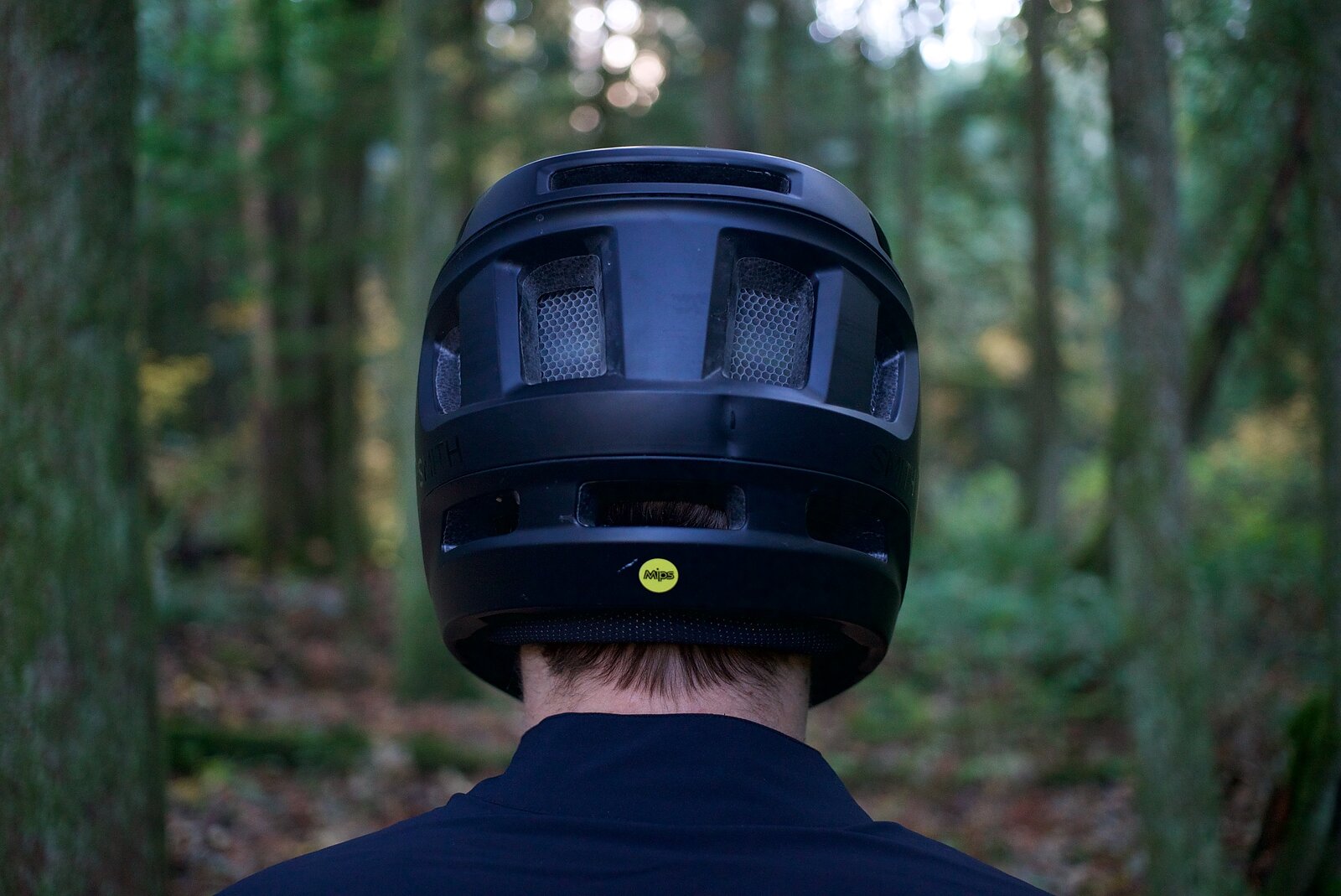 With bikes these days being equally capable of climbing as descending, it's really nice to feel that your helmet is light enough to pedal uphill while still offering enough protection for burly, pedal-accessible downhill runs. And with more and more trails featuring both long climbs and steep, technical descents, these modern hybrid helmets are filling a much-needed gap by not leaving riders with the difficult decision of choosing between a half lid and a committed full-face helmet. While I can't say the Mainline has given me a crazy confidence boost, simply knowing I have reliable chin-bar protection has helped me push my riding a bit.
The Mainline's ventilation system is impressive, with 21 integrated vents allowing for ample airflow to keep your head cool on the hottest days. The helmet can also be strapped onto a riding pack for long climbs up fire roads, but I often find myself pedaling up small connector trails in Bellingham, so I tend to leave the helmet on for the entire ride.
Setting up the Mainline for a snug and comfortable fit is a crucial first step, but it should only take about 10 minutes to shift the cheek and head pads around to ensure that the helmet does not move while you're riding. The Mainline comes with three washable cheek-pad kits, two crown liners and two neck rolls, all with different thicknesses, giving plenty of options to dial in the perfect fit. With everyone's head varying in size and shape—even within a given size range—having so many options to fine-tune the fit is a very nice touch.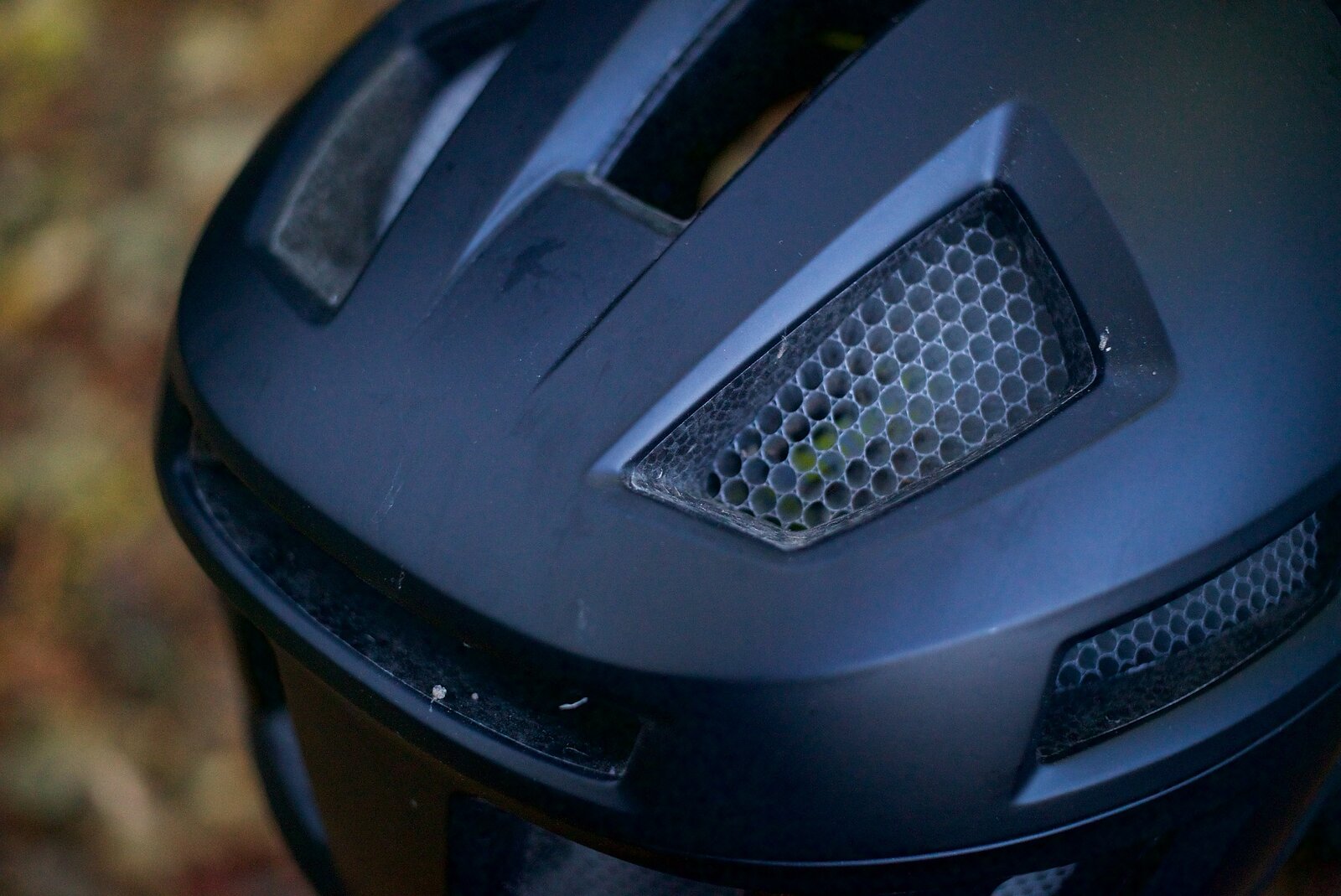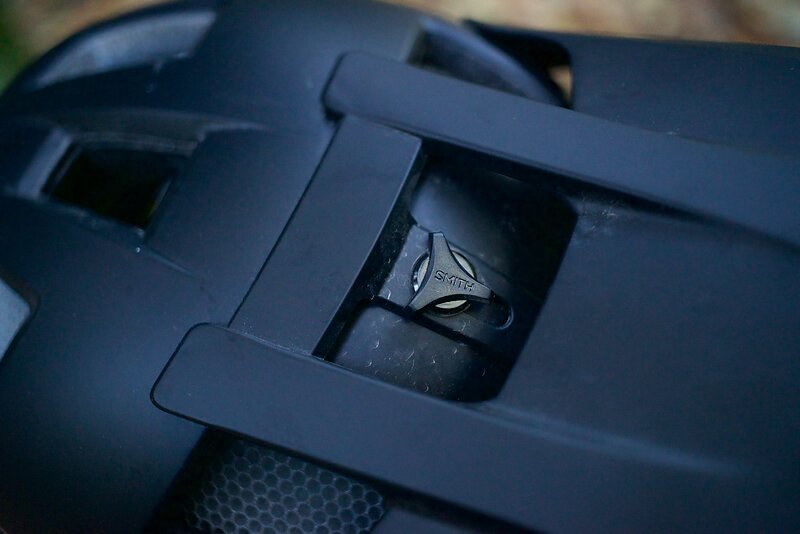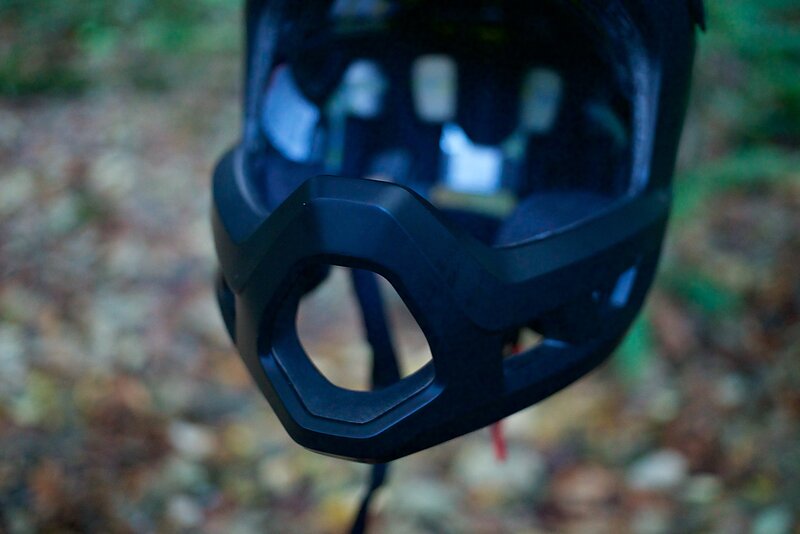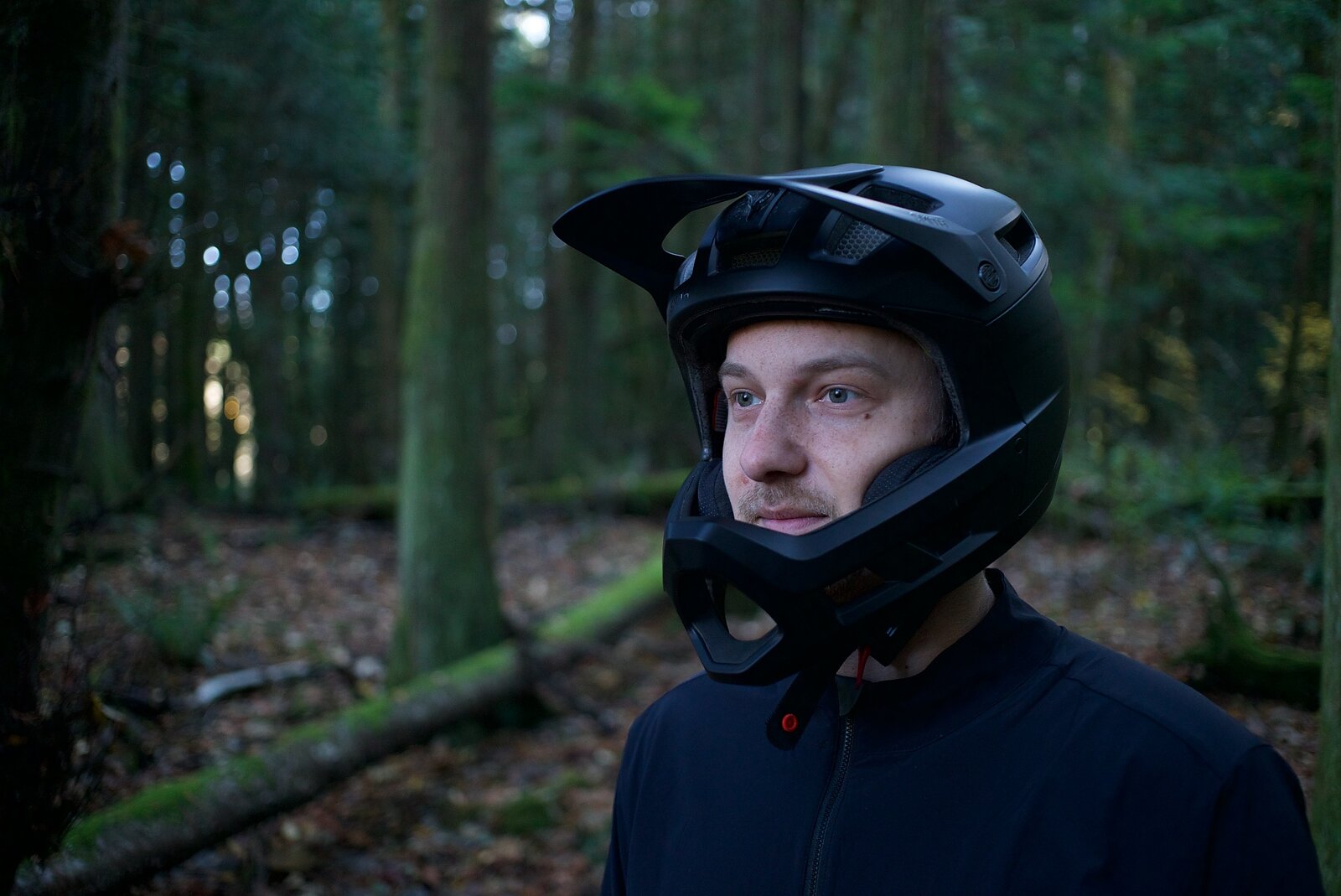 I've long admired the aesthetics of Smith's products, which I feel offer clean styling and good color choices. The Mainline is no exception, being available in matte black, matte sage with red rock trim and AC Rocky Mountain enduro colorways.
Topping off the overall package, the Smith Squad XL MTB goggles integrate perfectly with the Mainline, sometimes leading me to forget I was even wearing goggles. The Squad's AirEvac ventilation system helps to keep them free of fog while riding—something that is crucial in the humid rain forests of the Pacific Northwest. Even if the Squads start to fog up a bit, once you get moving the AirEvac system allows airflow inside the goggles and clears up any fogging within seconds. Two lenses are included with the Squad XL goggles, one clear and one in a mirrored ChromaPop. With all the tree coverage we have in the Pacific Northwest, I find myself almost always using the clear lens.
The Rocky Mountain Enduro team helped to develop the Mainline, and their riders have even won races in the helmet, so it's already been put through its paces by the professionals. Lightweight helmets that still have downhill certification are a welcome addition to the pantheon of helmets on the market, and I would recommend the Mainline for any rider who is looking for a lid that straddles both the climbing and descending worlds.
---
Smith Mainline - $300