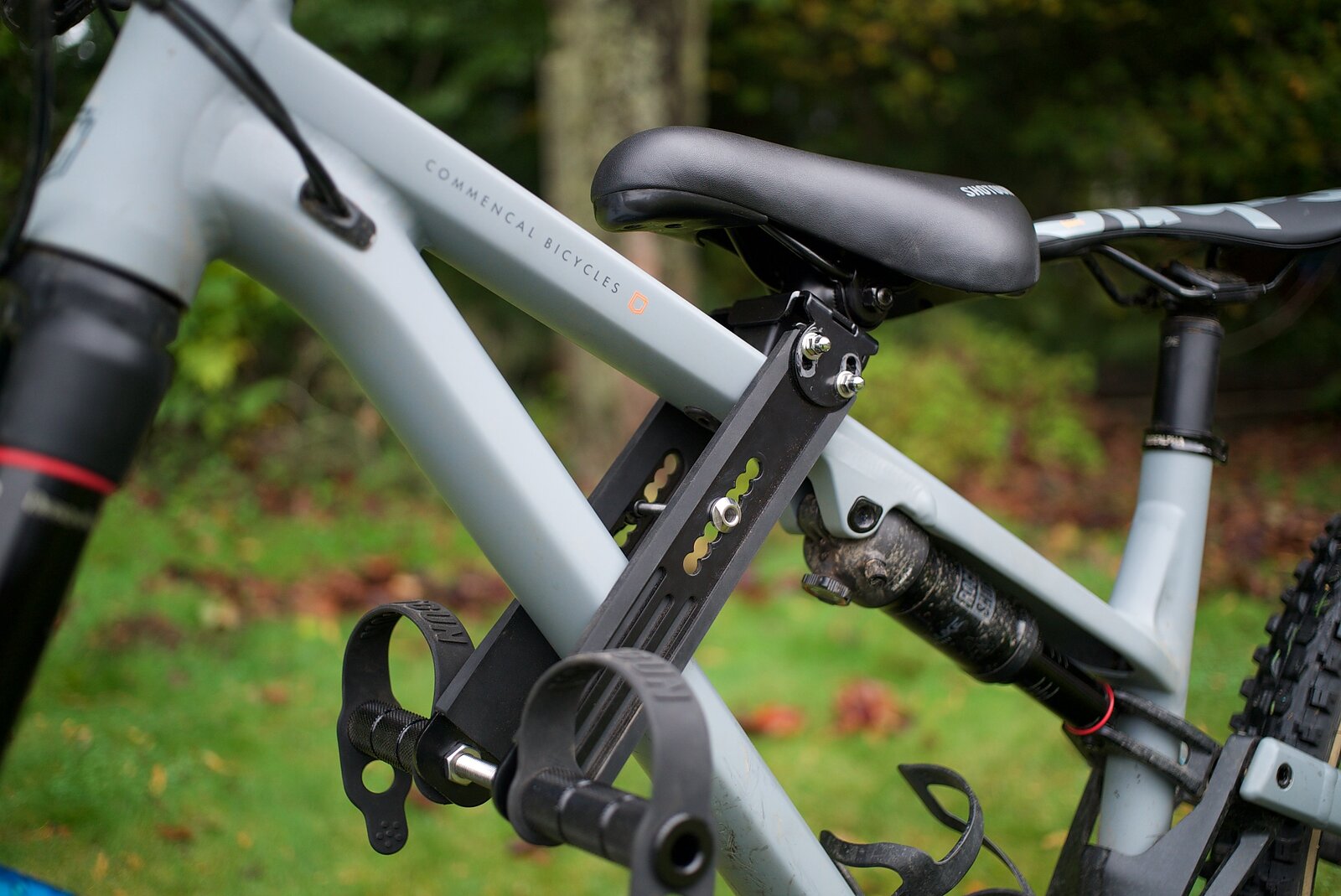 Shotgun Child Bike Seat Accessory Review
The Kid's Ride Shotgun seat is a front-mounted child's bike seat that creates a fun, safe and engaging way to introduce riding to a little one (it's recommended for children ages two to five years old).
Before installing the seat on my carbon frame, I was advised to exercise caution to avoid damaging my bike. Still, since you're trusting this device to keep your kid safe while riding, it's natural to secure the bolts tightly. Though I was a little nervous while mounting the seat, the installation went smoothly, and the seat felt anchored when lightly tightened.
Once I got my three-year-old daughter situated and started rolling, it took about two seconds before she was laughing and asking me to go faster. This was a major win, as prior to this my daughter had shown little interest in riding a bike, which can be a bitter pill to swallow for any parent who loves riding bikes of all kinds. Since that first pedal, I've taken my daughter on several road and trail rides, and we absolutely love it. Not only has it ignited her interest in riding bikes, but the seat has helped deepen our bond of trust. After each ride, we'd return home feeling happy, calm and nourished from having so much fun together.
What's more, after spending some time in the Kid's Ride Shotgun seat, my daughter showed an improvement in her natural ability to manage her own bike. Since she can interact with the cockpit of my bike when we're riding together, she's become more accustomed to holding onto her own handlebar, balancing herself and understanding how to turn her bike.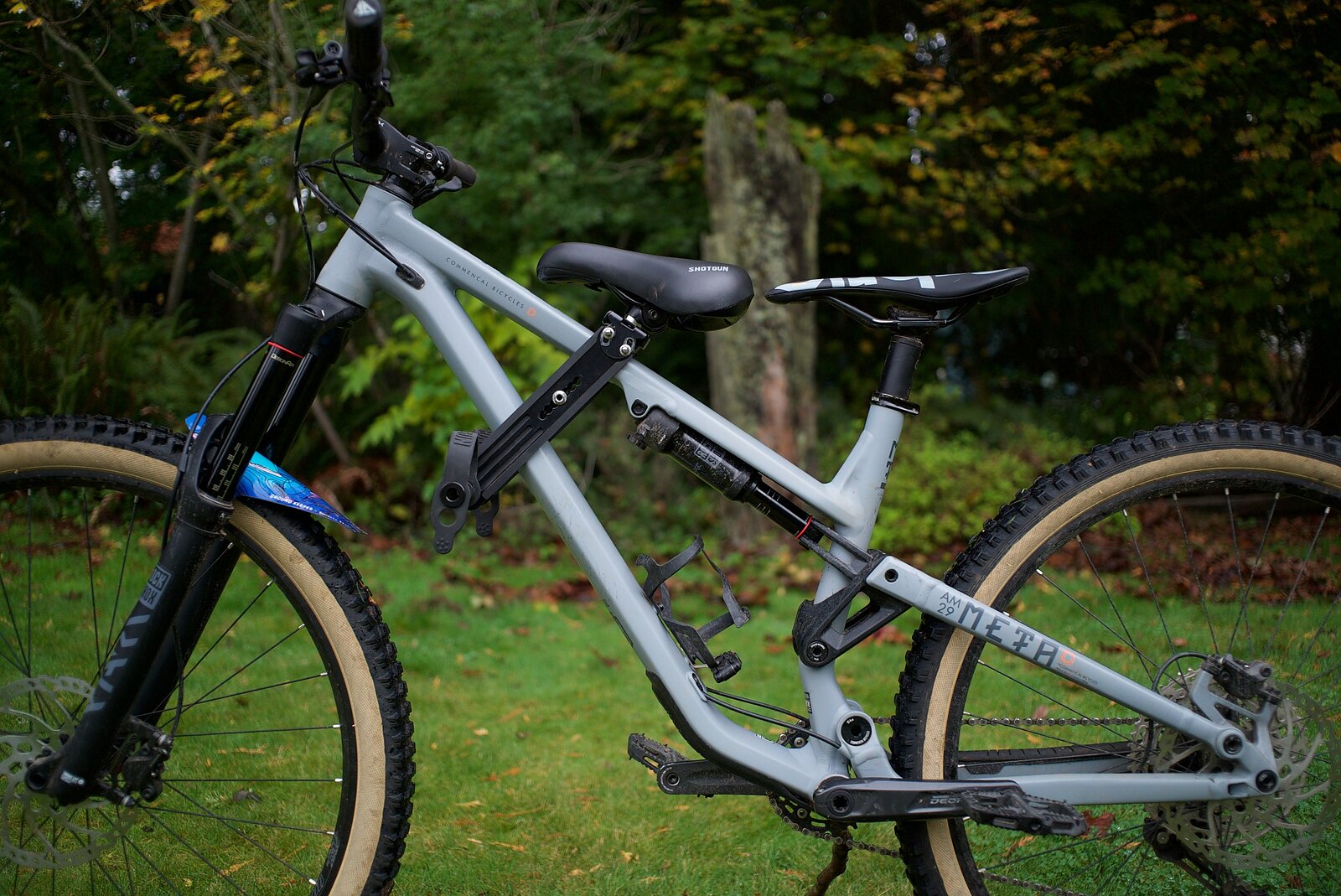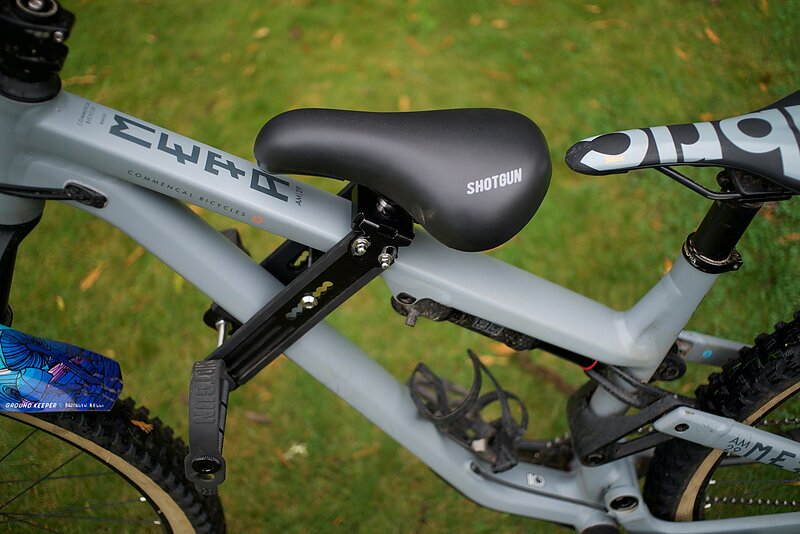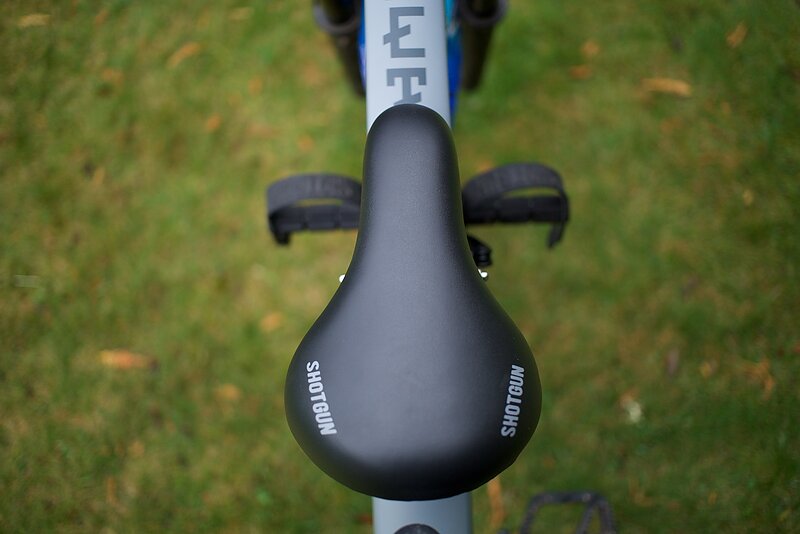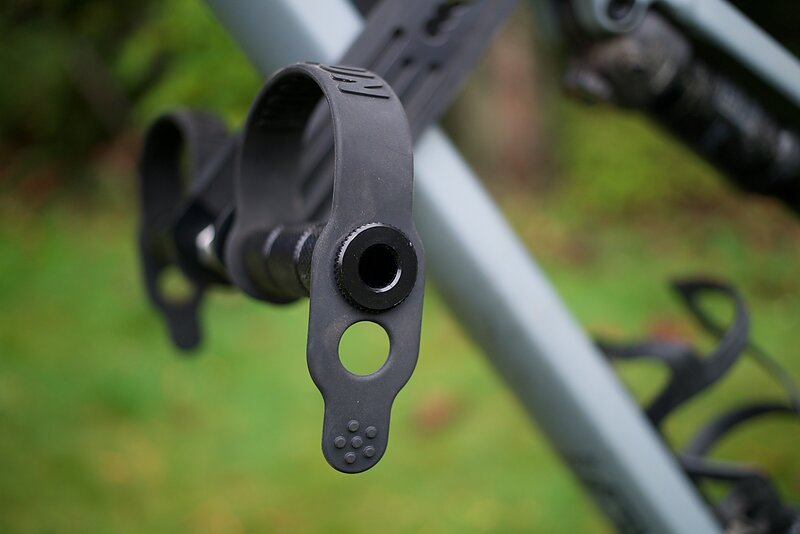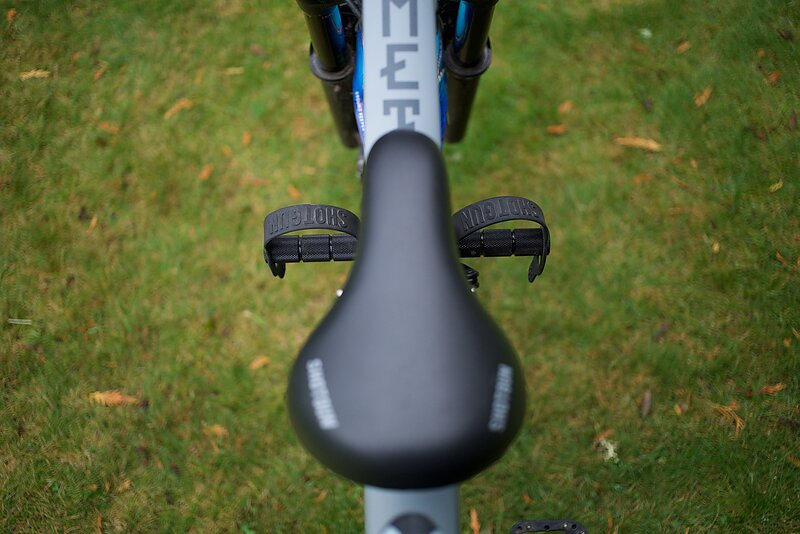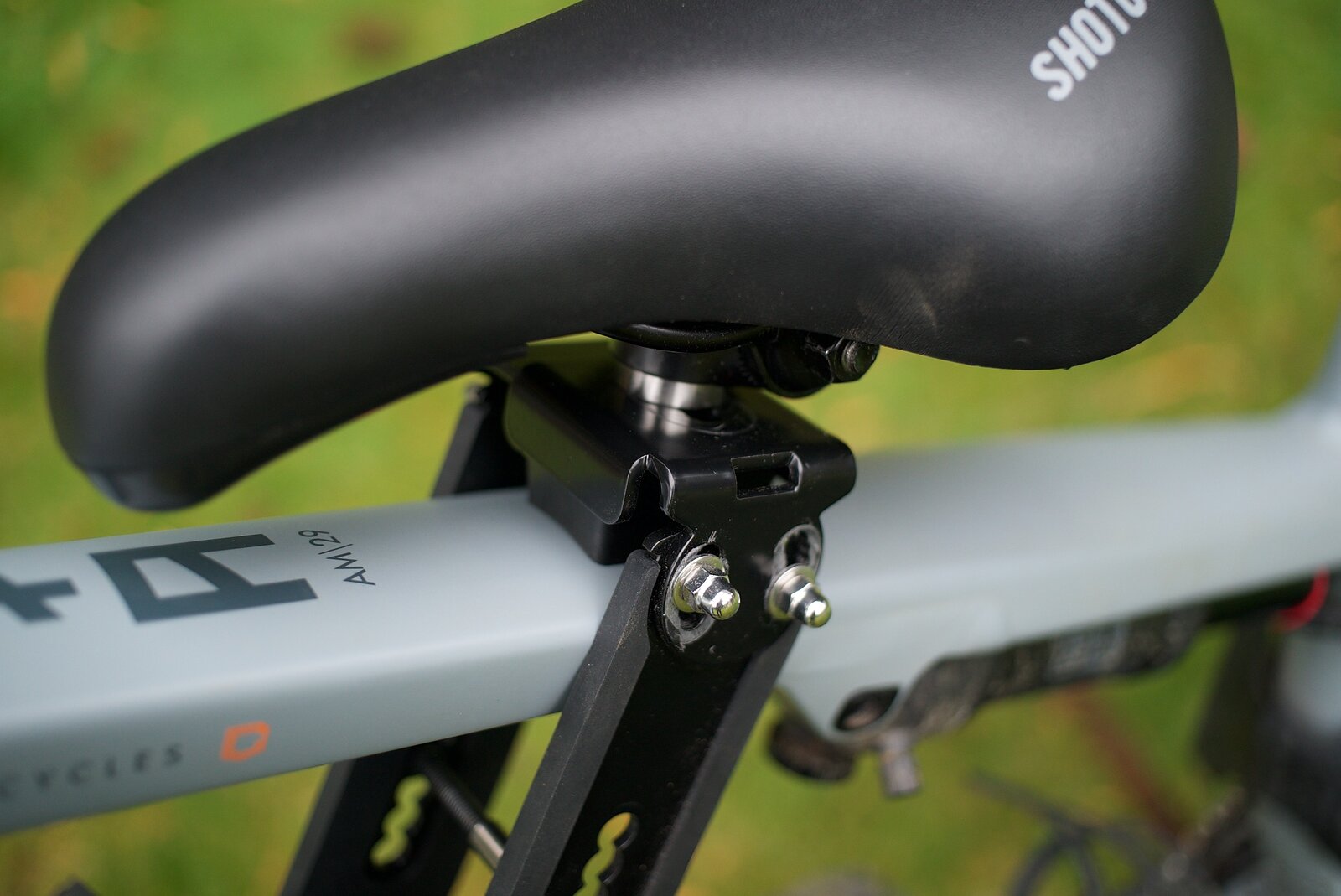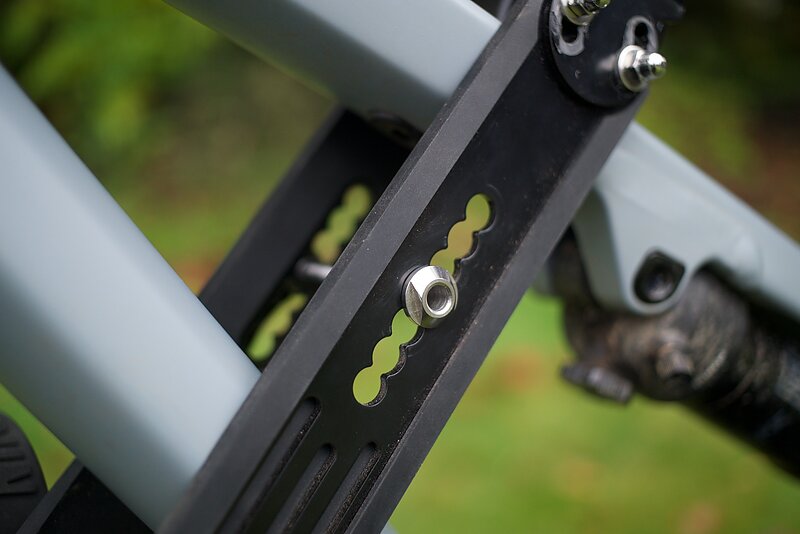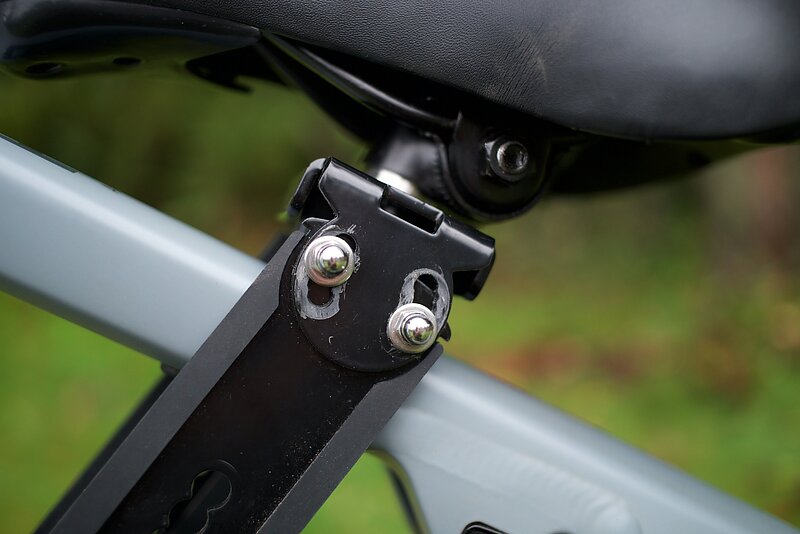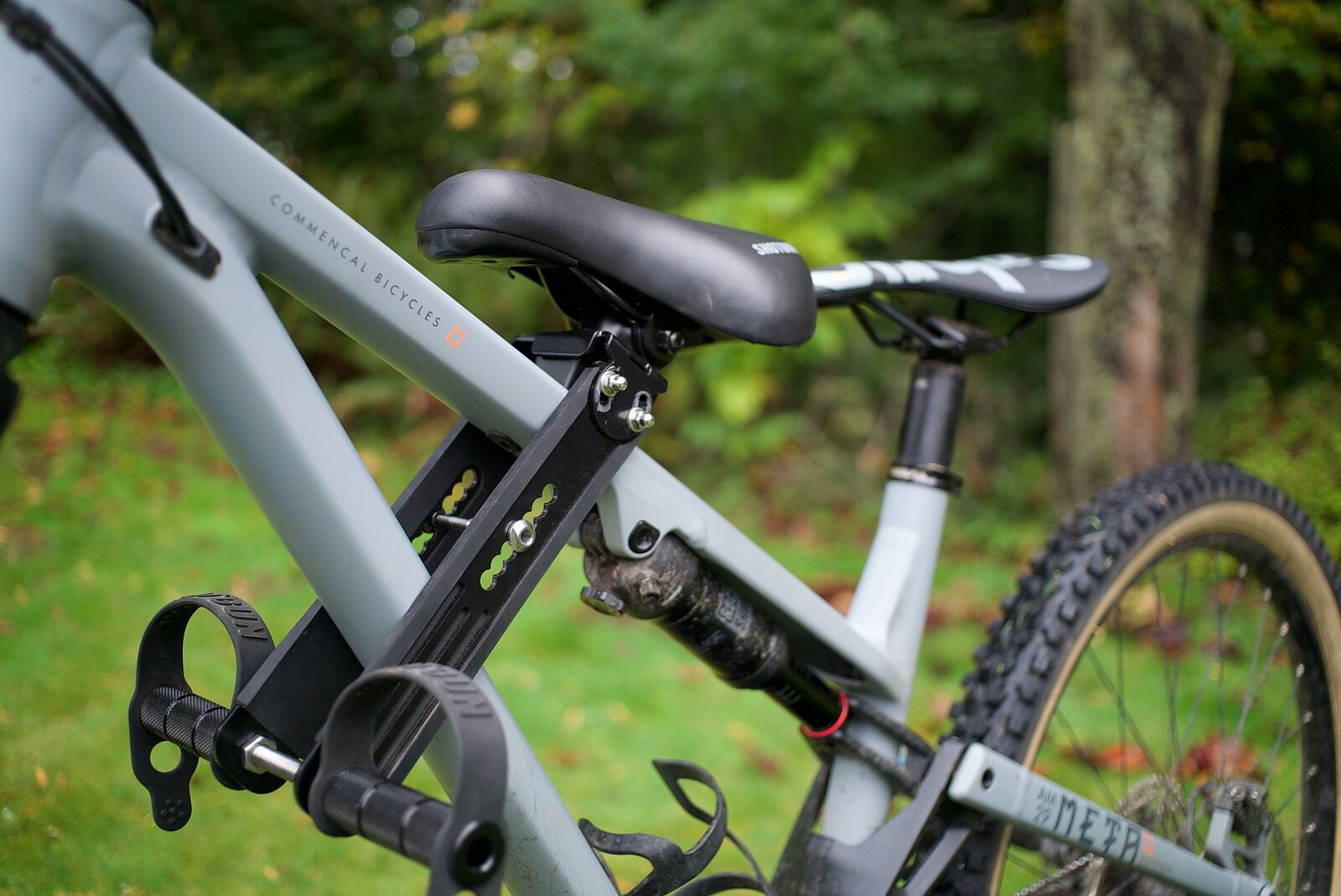 Riding with your kid in the Shotgun seat does take a little adjustment period. While I felt I could naturally account for the extra weight on the front of my bike, it makes the front wheel feel glued to the ground, so I wouldn't recommend riding anything other than smooth and flowing trails. Although we were capable of riding more technical terrain, my daughter tended to tire more quickly on chunkier sections, and she generally seemed to have more fun when the ride was smooth. One thing to be mindful of, especially if your head angle is steep, is the possibility of the front wheel catching your little one's toes.
The Kid's Ride Shotgun seat takes a bit of time to install for the first time, but once it has been set up for a specific bike the attaching and removal usually takes less than five minutes. But when switching it from bike to bike, it often takes between 10 and 15 minutes because there are several things that need to be adjusted. For an additional $30, a mini handlebar accessory is available, but I don't feel it's necessary for my three-year-old. However, I could see the mini handlebar being helpful as she grows bigger, as it could keep her in an upright position.
Overall, I highly recommend this seat to anyone with growing kids who considers biking a family value. It can fit onto any style of mountain bike and allows your young one to interact with the experience rather than simply being a passenger. And most importantly, it promotes trust and fun through a shared experience—and that's something that's priceless.
Shotgun Kids Bike Seat
MSRP: $150
See more at www.kidsrideshotgun.com/