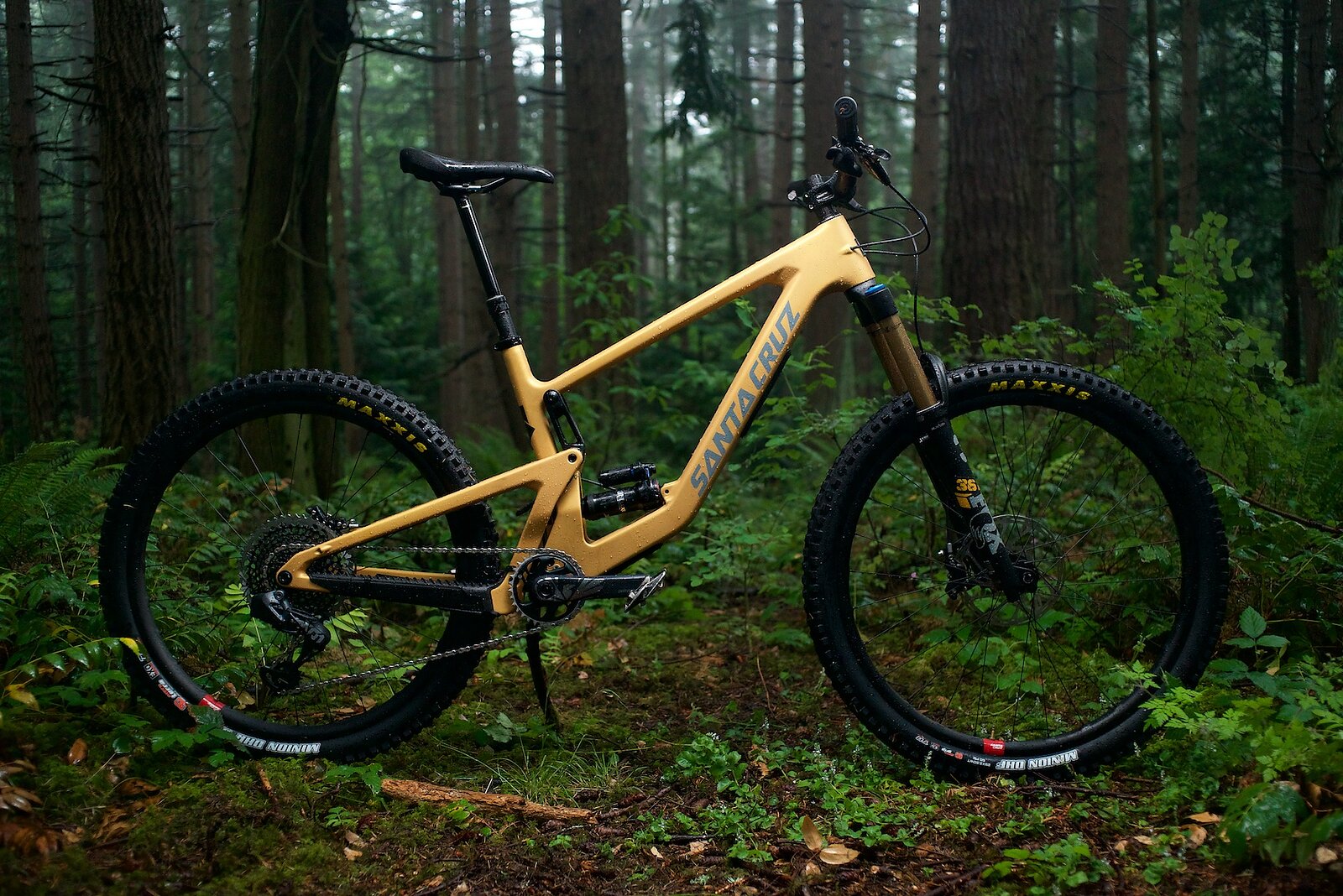 Santa Cruz Bronson X01 AXS Carbon CC MX Bike Review
After hearing friends rave about the new Santa Cruz Bronson, I was excited when one showed up at the Freehub office.
Furthering my curiosity, this iteration of the Bronson—a model first introduced in 2013—adopts mixed-wheel sizes with a 29-inch front and 27.5-inch rear wheel. Over the course of the last few months and many rides aboard this gold-colored sled, I've come to understand what the hype is all about.
Almost immediately I noticed the Bronson's climbing characteristics felt similar to Santa Cruz's Megatower, a bike I previously owned and thoroughly enjoyed. The lower-link VPP suspension creates a very solid, yet subtle feeling of pedal support that stays consistent regardless of whether you're in the saddle or out. The platform encourages powerful pedal strokes and rewards strong riders with responsive acceleration.
The geometry of the Bronson also felt familiar with a reasonable 472-millimeter reach (in the low pivot setting) and a 439-millimeter chainstay in the size large I tested. This combination is capable while also remaining nimble on steep climbs and tight switchbacks. The 76.5-degree seat tube angle caters more to your typical six-to-nine percent climb grades unlike other ultra-steep seat angles that have grown in popularity within the past few years. Overall, the Bronson's geometry feels balanced and doesn't tip to any extremes.
When it comes to long efforts in the saddle the Bronson is surprisingly capable owing to its lightweight and agile geometry. Despite a smaller rear wheel that theoretically rolls slower than a dedicated 29'er, my experience is that the Bronson feels efficient and spry for a 150-millimeter travel bike.
Geometry & Specs:
Wheel Size: 29" / 27.5"
Rear Travel: 150mm
Fork: 160mm
Wheelbase: 1249mm
Chainstay: 432mm
Reach: 472mm
Head Tube Angle: 64.5°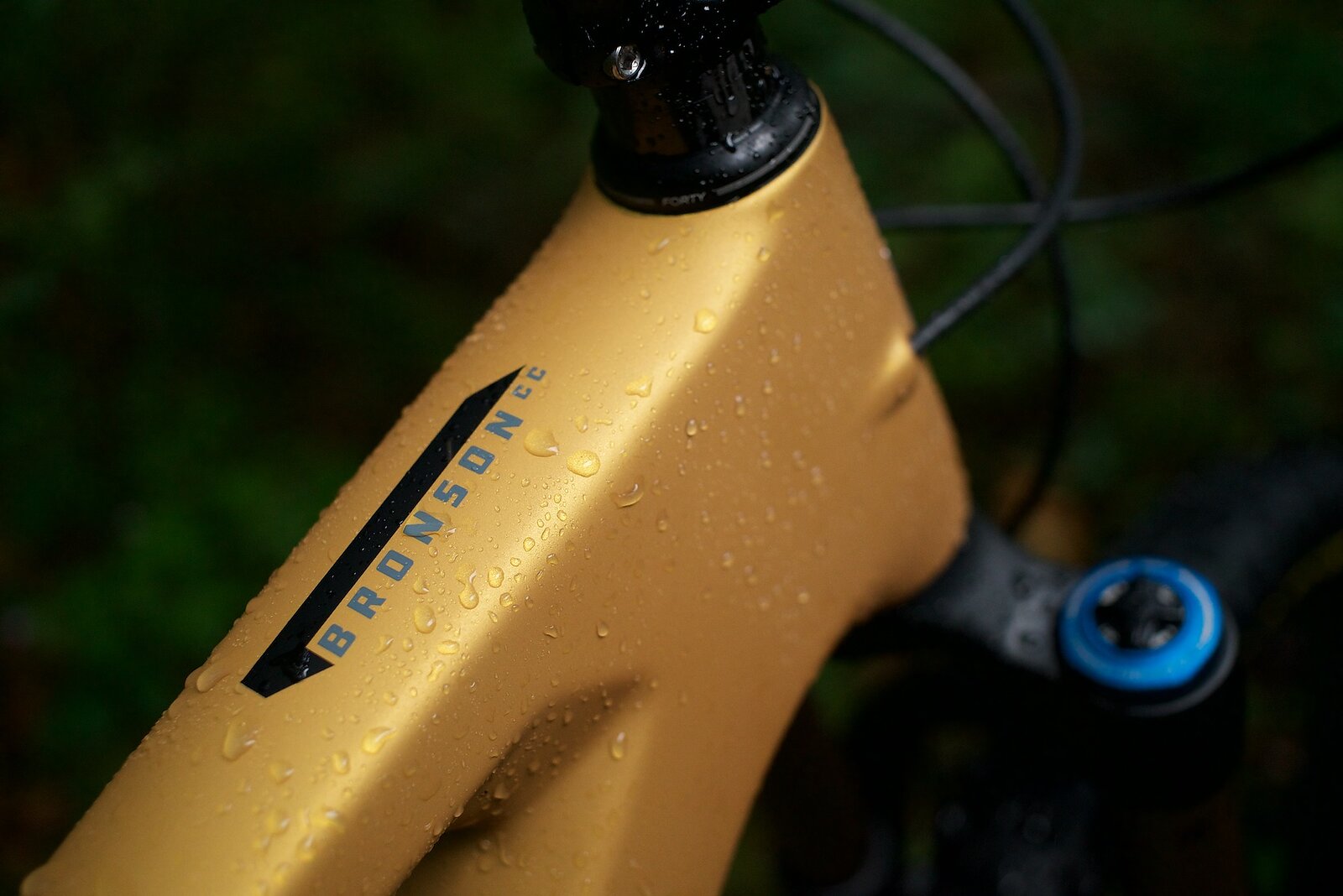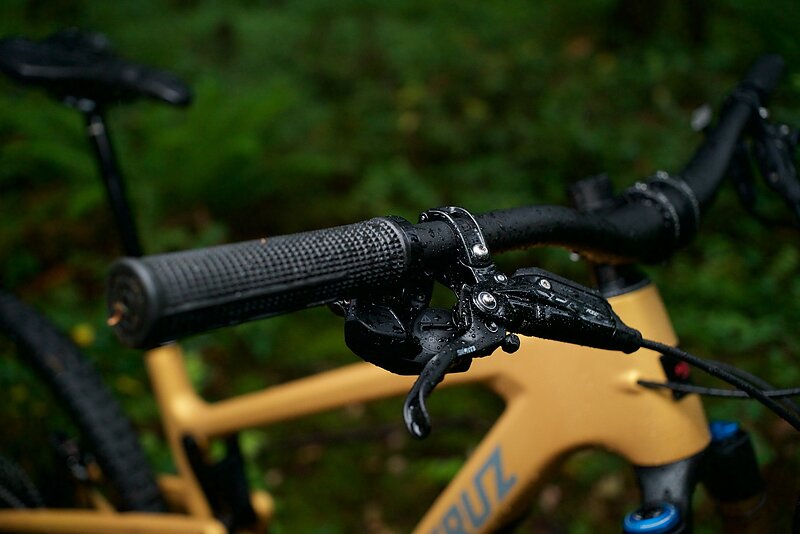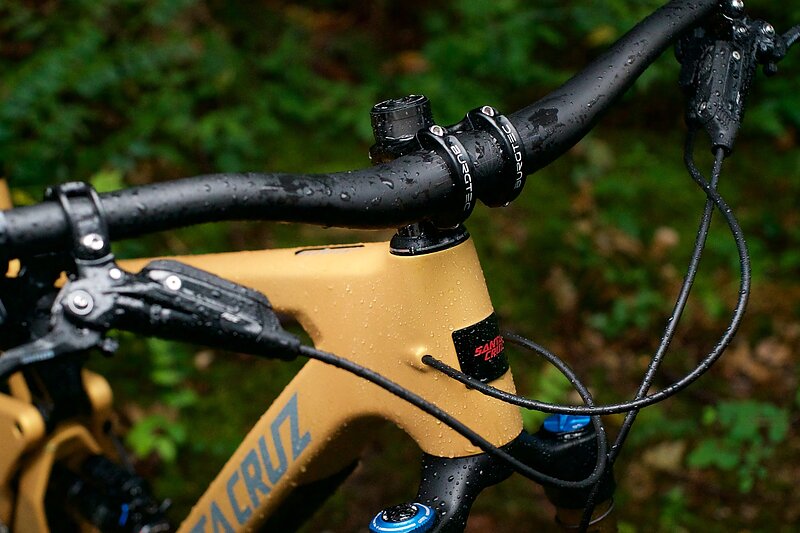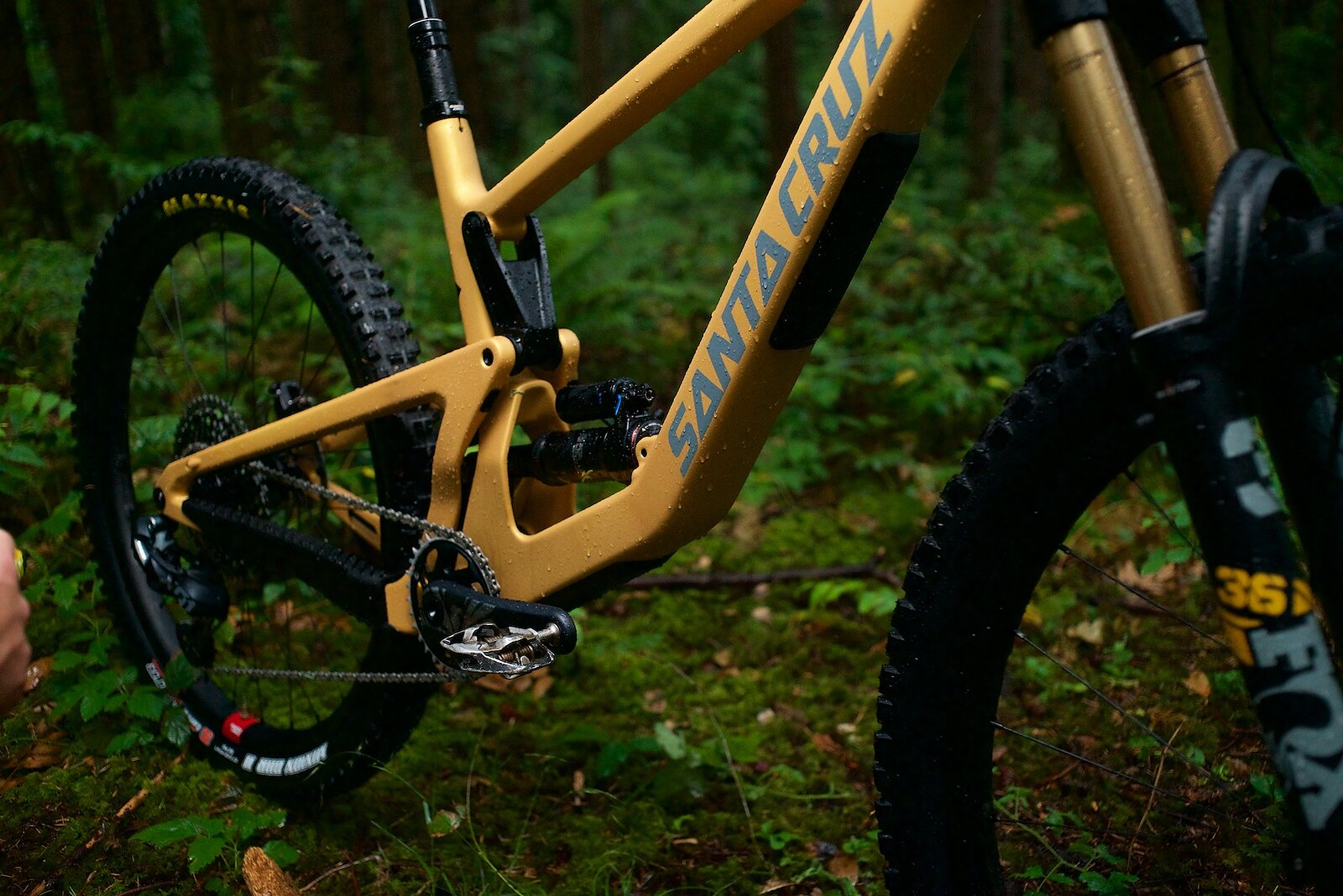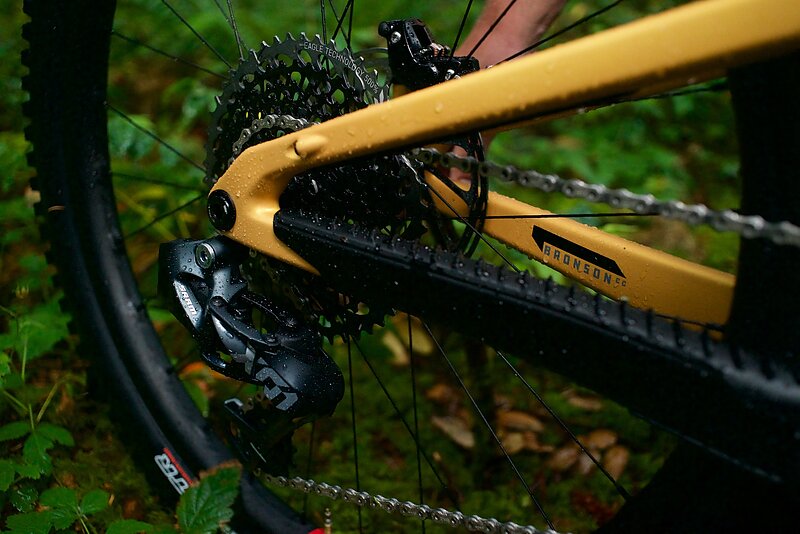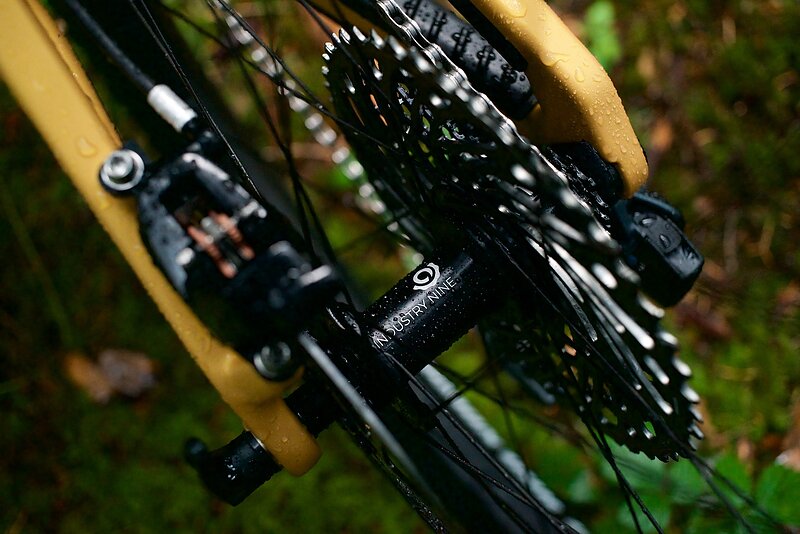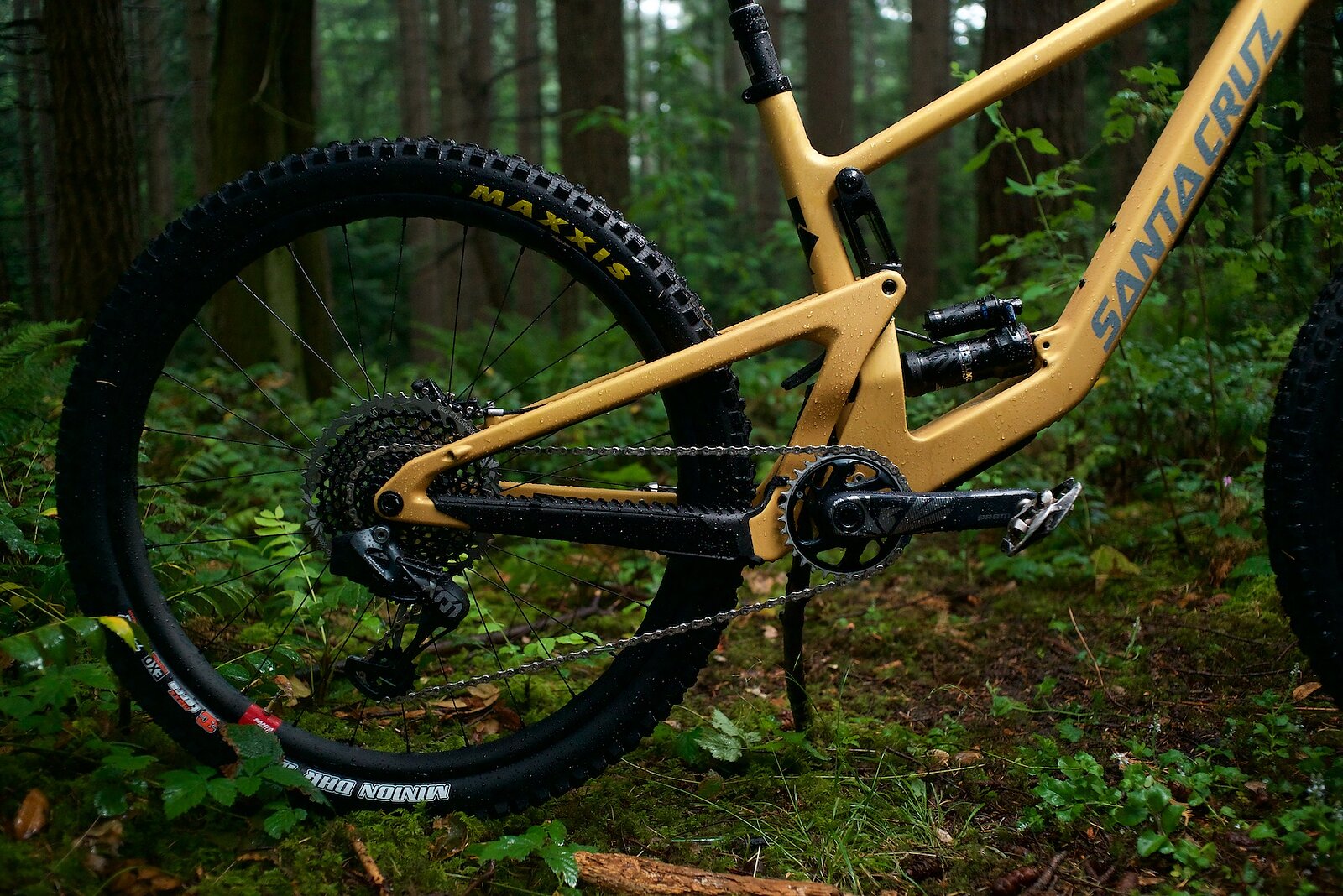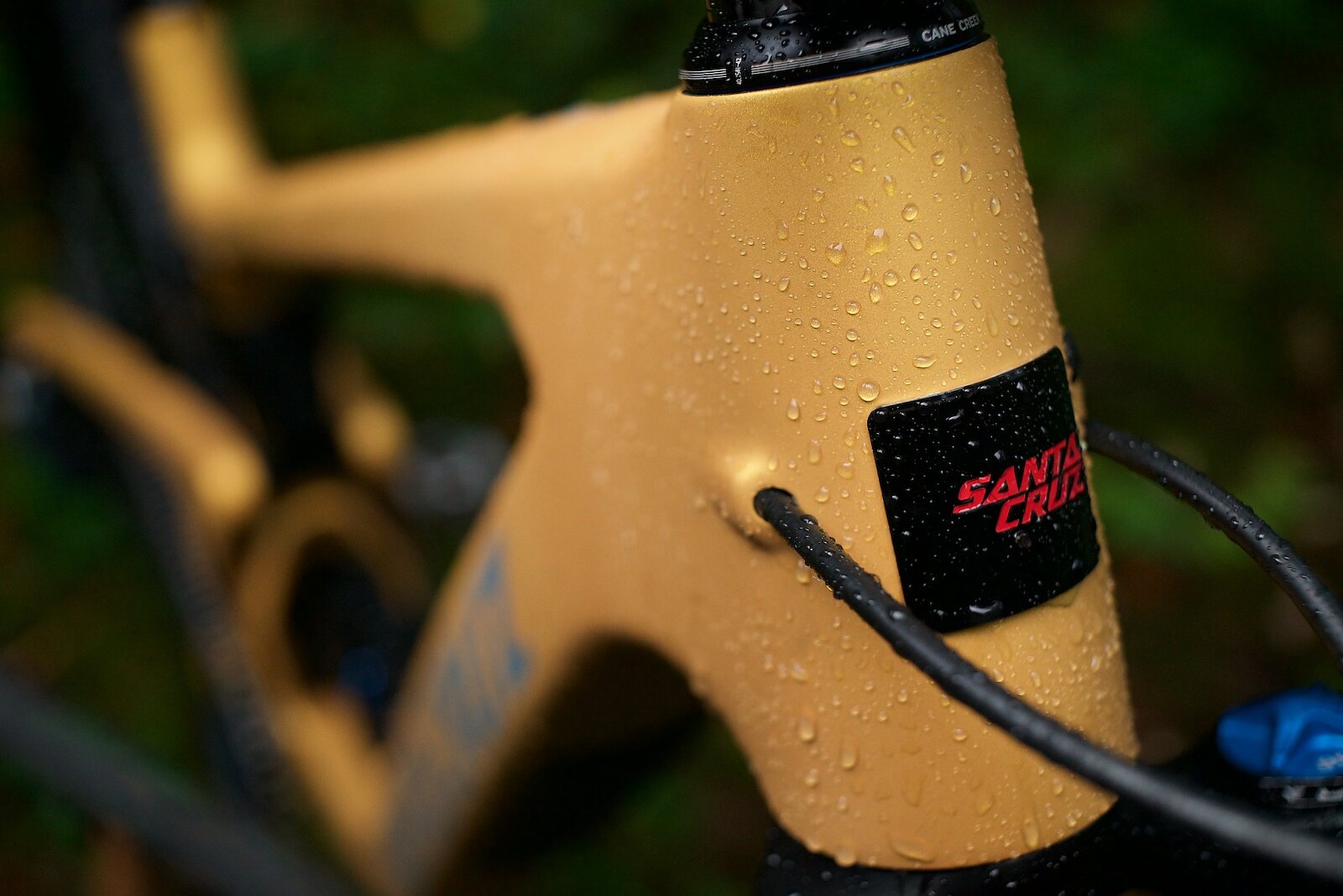 The Bronson is an absolute beast on downhill singletrack. Perhaps its most unique trait is seamlessly blending sheer capability with a slap-happy rear end. This combination leads to a plastered smile and superhero feeling while riding. This is my second experience on a mixed-wheel bike and, I have to say, there really is something magic about the mixing of wheel sizes. On steep descents the Bronson gobbles up compressions and roots with its 160-millimeter fork and 29-inch front wheel while the rear end of the bike flies along for the ride. The suspension curve ramps up nicely which makes it next to impossible to tell when you bottom out the bike. It also allows the rider to make quick line choice and direction changes. The ride quality is less magic carpet ride and more of a familiar supportive Santa Cruz feel. The frame and wheels feel best when you're landing deep on jumps and muscling the bike around.
Especially impressive to me was how, even after experiencing all the Bronson's fire power on nasty steeps, it still felt completely at home on more mellow flow trails. On machine-built trails the 27.5-inch rear wheel really comes into its own. The Bronson pumps and handles berms like a bike with half its travel. One of my favorite sensations gleaned from my time on this bike was eyeing a supportive berm and leaning hard and early—so long as the berm had enough support, the small rear wheel would slip predictably and smack hard into the turn.
The Bronson struggles most through flat unsupported corners. It's on terrain like this that the bike's 29-inch counterparts will feel more stable. You may find yourself hanging a foot more often just in case the tires break loose.
Despite this minor quibble, the Bronson remains one of the most versatile bikes I've ever ridden. It truly defies categorization. It's brawny enough to hang with some of the most capable long-travel rigs on the market while also staying nimble and fun on casual flow trails. Committing to a mixed-wheel bike is still a tough pill to swallow for many riders, though I'm serious when I say there is not a more broadly capable bike out there.