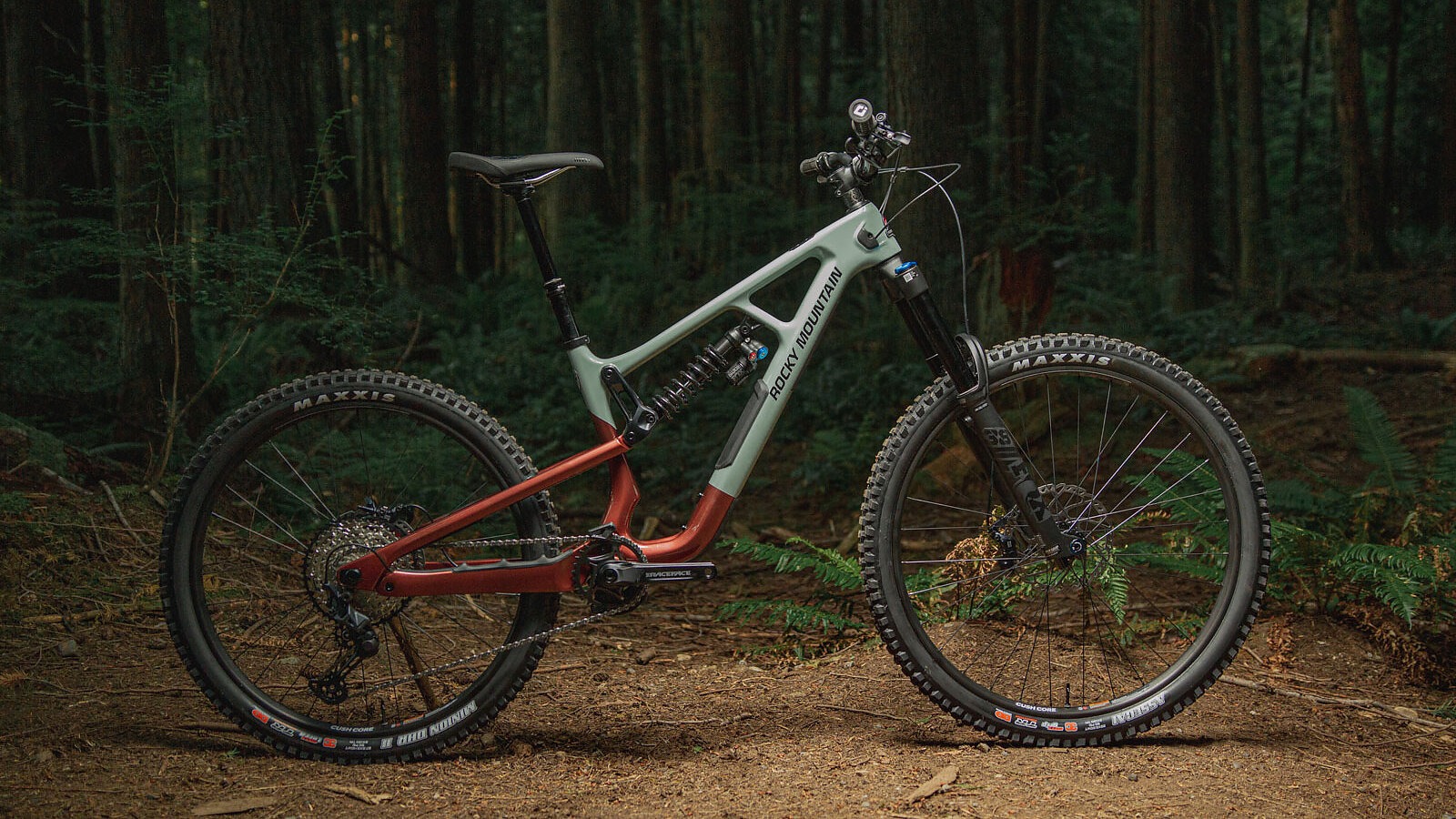 Rocky Mountain Slayer Bike Review
This summer, I had the pleasure of testing the Rocky Mountain Slayer Carbon 50, a beast of a bike designed for tackling especially challenging terrain.
Despite riding a few new trails in dry and loose conditions, the Slayer felt like the perfect bike to push limits and gave me the courage to hit features I might have previously shied away from. The Slayer C50 features Rocky Mountain Bicycles' RIDE-4 geometry adjustment system, which allows riders to adjust the bike's geometry in slacker and steeper settings to suit the terrain they are slaying. I've been enjoying the front-end control and climbing comfort of slightly steeper bikes in recent months, so I set the geometry in the number-four position—the steepest setting—during my test rides.
While throwing around a generous 180 millimeters of suspension travel in the front and rear, the Slayer surprised me with its remarkable climbing prowess. The medium size tested came equipped with a mixed-wheel setup. Featuring a 29-inch wheel in the front and a 27.5-inch wheel out back, the bike delivered excellent power transfer and traction. Even with the rear tire sporting a Double Down casing and Cush Core tire insert, it retained an efficient feeling. The steep seat tube angle of nearly 78 degrees ensures an efficient pedaling position, pushing the rider's weight forward to keep weight distribution centered while cranking up steep climbs. The active Fox DHX2 Performance Elite rear coil is a welcome addition too as it generated extra grip over roots and rocks.
Bike Geometry & Specs
Model: Slayer Carbon 50
Price: $6,299
Wheel Size: 29"/27.5"
Rear Travel: 180mm
Fork: 180mm
Wheelbase: 1247 - 1249mm
Chainstay: 439 - 449mm
Reach: 458mm
Head Tube Angle: 62.5 - 63.3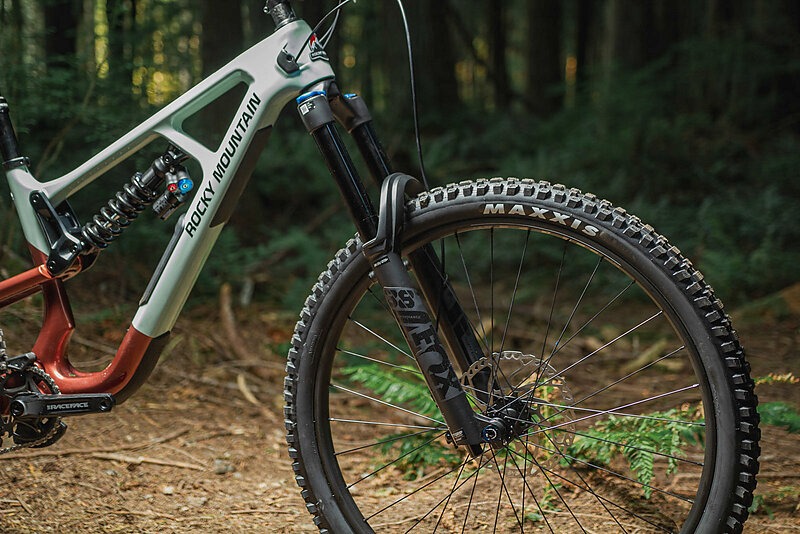 When it came time to descend, the Rocky Mountain Slayer came into its own. Its suspension offers a plush and free-flowing ride, providing superb traction even on loose and steep terrains. Despite the smaller rear wheel size, this bike generates impressive stability and control even with the slightly snappier cornering it affords with the mixed wheel setup. The rear suspension, equipped with the DHX2 coil, felt as though it helped the bike flutter over crusty braking bumps and bomb holes synonymous with midsummer singletrack. With a chainstay length of 438 millimeters (which can be adjusted up to 10 millimeters), riders have the flexibility to customize the bike's handling to their preference. I enjoyed my time with the 438-millimeter setting to make the rear end slap around corners a little easier. The Slayer's four-piston Shimano SLX brakes ensure powerful stopping capabilities, providing more than enough for my 200-plus pound mass.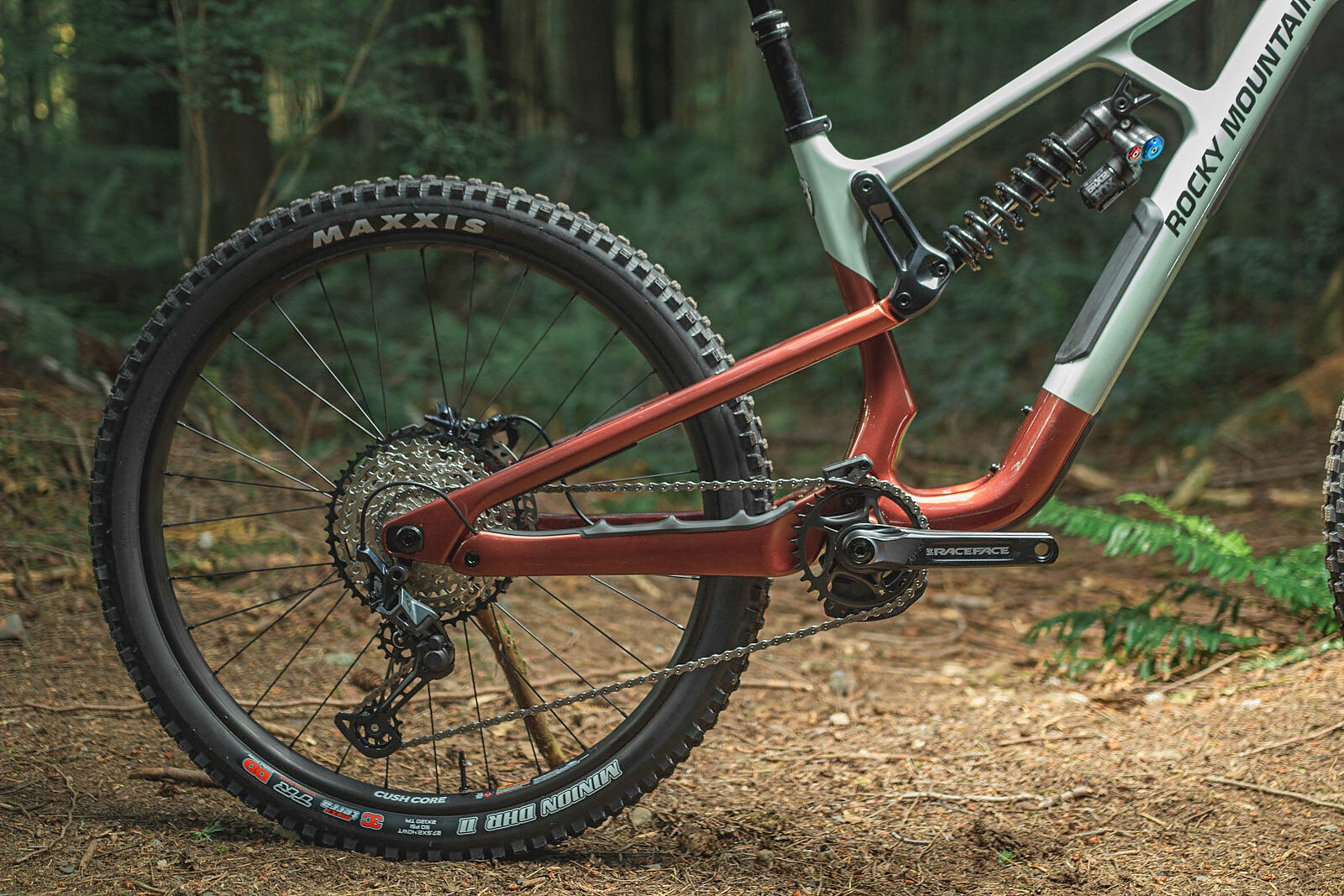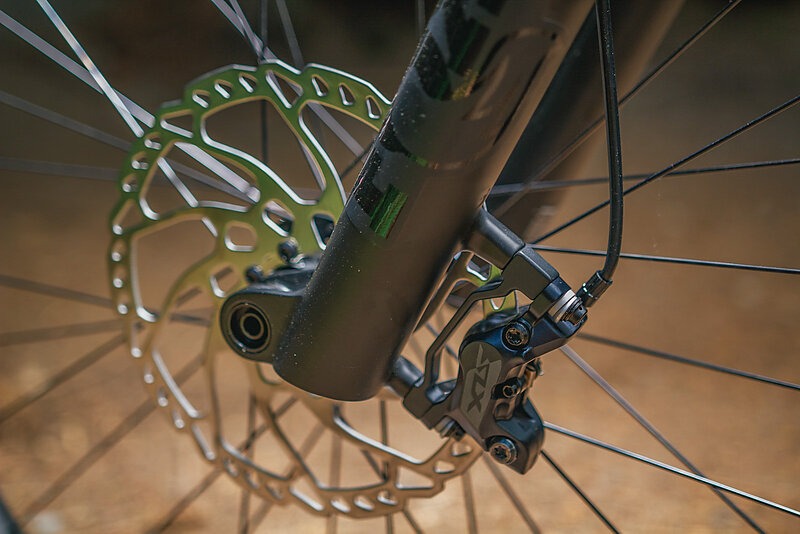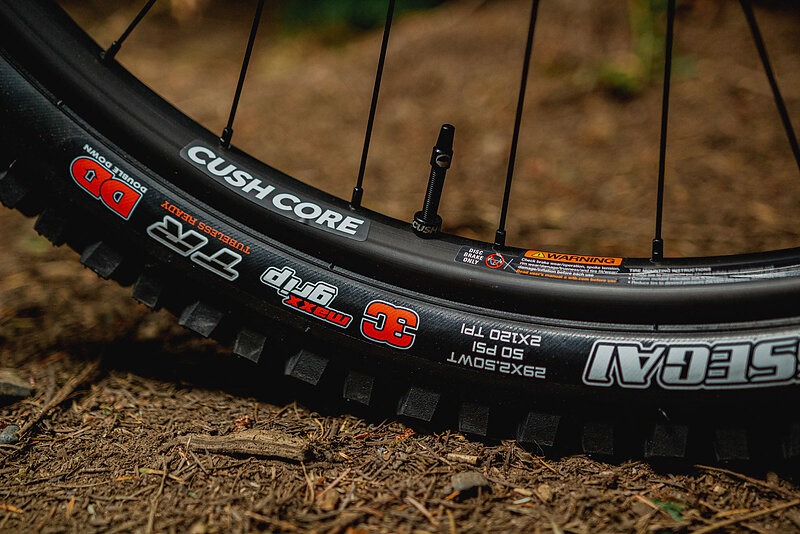 The engineers behind the Slayer Carbon 50 have left no stone unturned regarding its specifications. The inclusion of Double Down tire casing in the rear Maxxis Minion DHR II 2.4 WT 3C MaxxTerra and Maxxis Assegai 2.5 WT 3C MaxxGrip front tire shows a team that's looking to provide real value without cutting corners. Additionally, the bike comes equipped with Cush Core inserts, providing added rim protection and a plush ride when running lower pressures. These well-considered choices in components and design reveal a bike built by riders for riders. The magnetic, in-frame storage compartment pulls off quickly while remaining rattle-free during my testing period.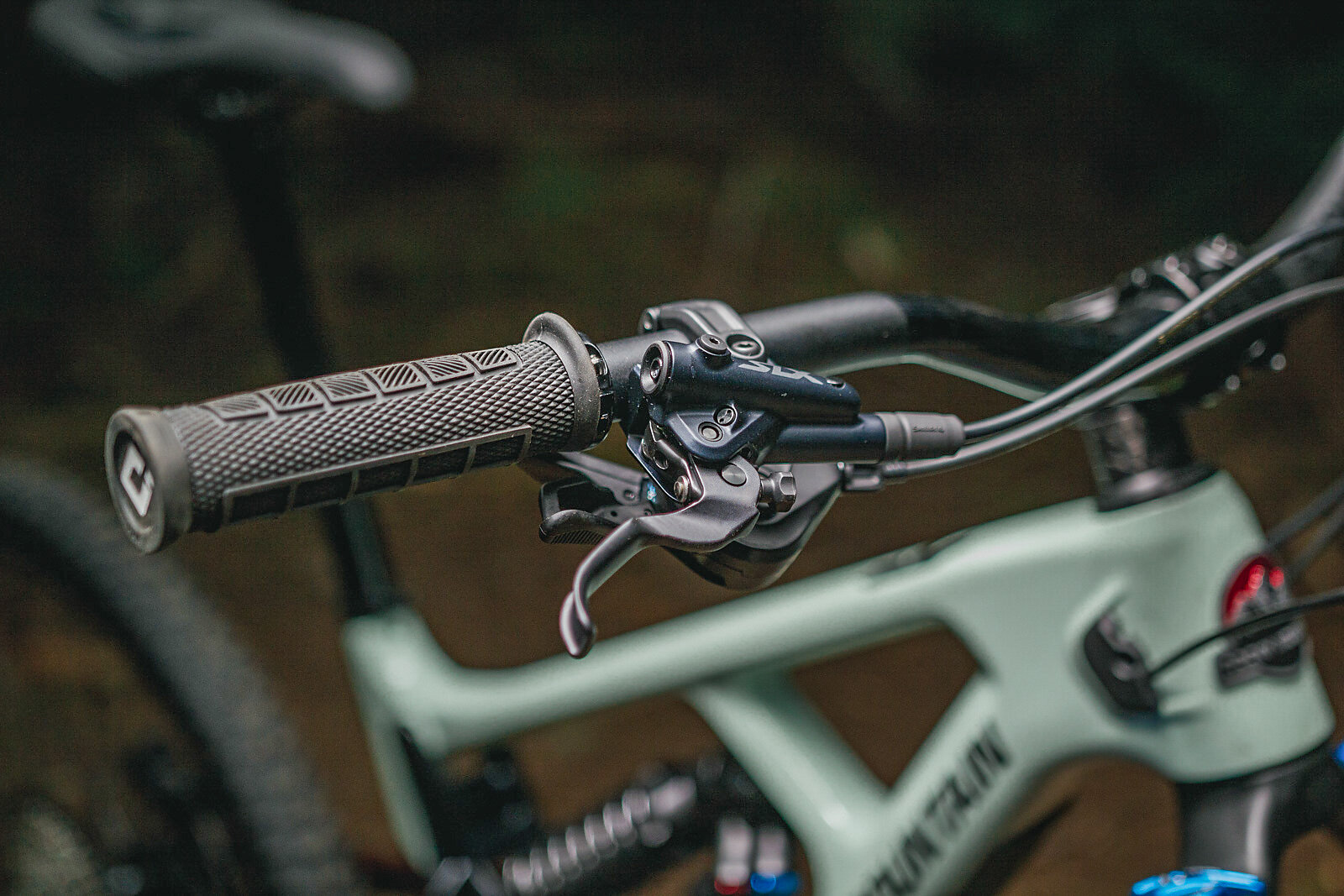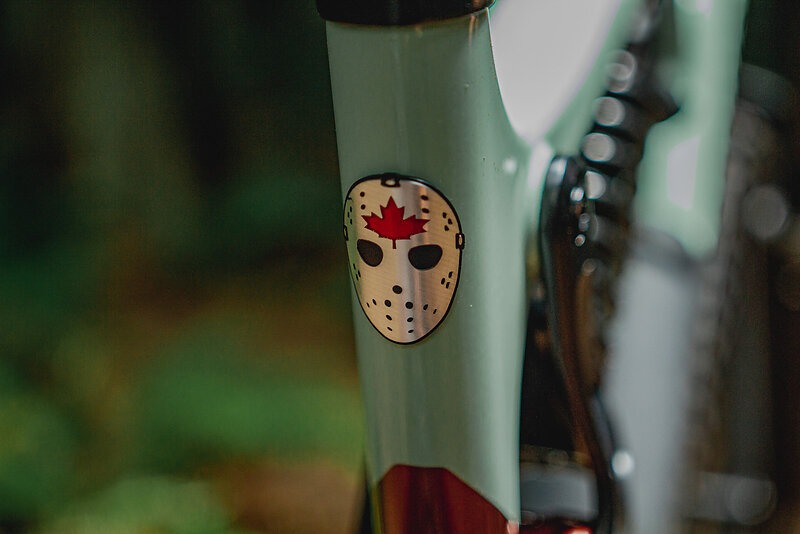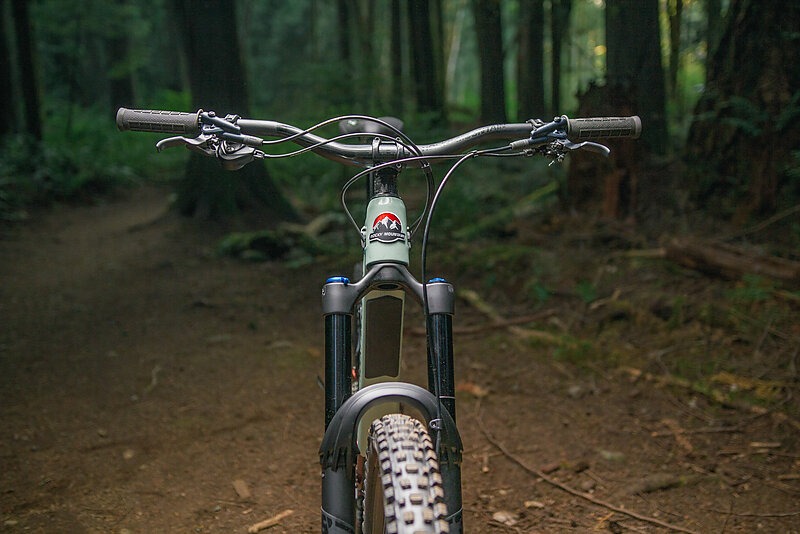 The Rocky Mountain Slayer Carbon 50 covers a lot of ground—it's just as at-home steadily climbing up your local mountain to access rugged descents as it is cruising bike park laps all day. Whether you're an experienced rider seeking big terrain adventures or a newcomer looking to build confidence, this bike delivers on both fronts. The Slayer's climbing capabilities, despite its substantial suspension travel, and its comfortable and composed nature make it a versatile option for riders of all skill levels. The thoughtful specifications and attention to detail further solidify its appeal. If you're in the market for a bike that can tame the roughest of the rough, the Slayer should be high on your list.