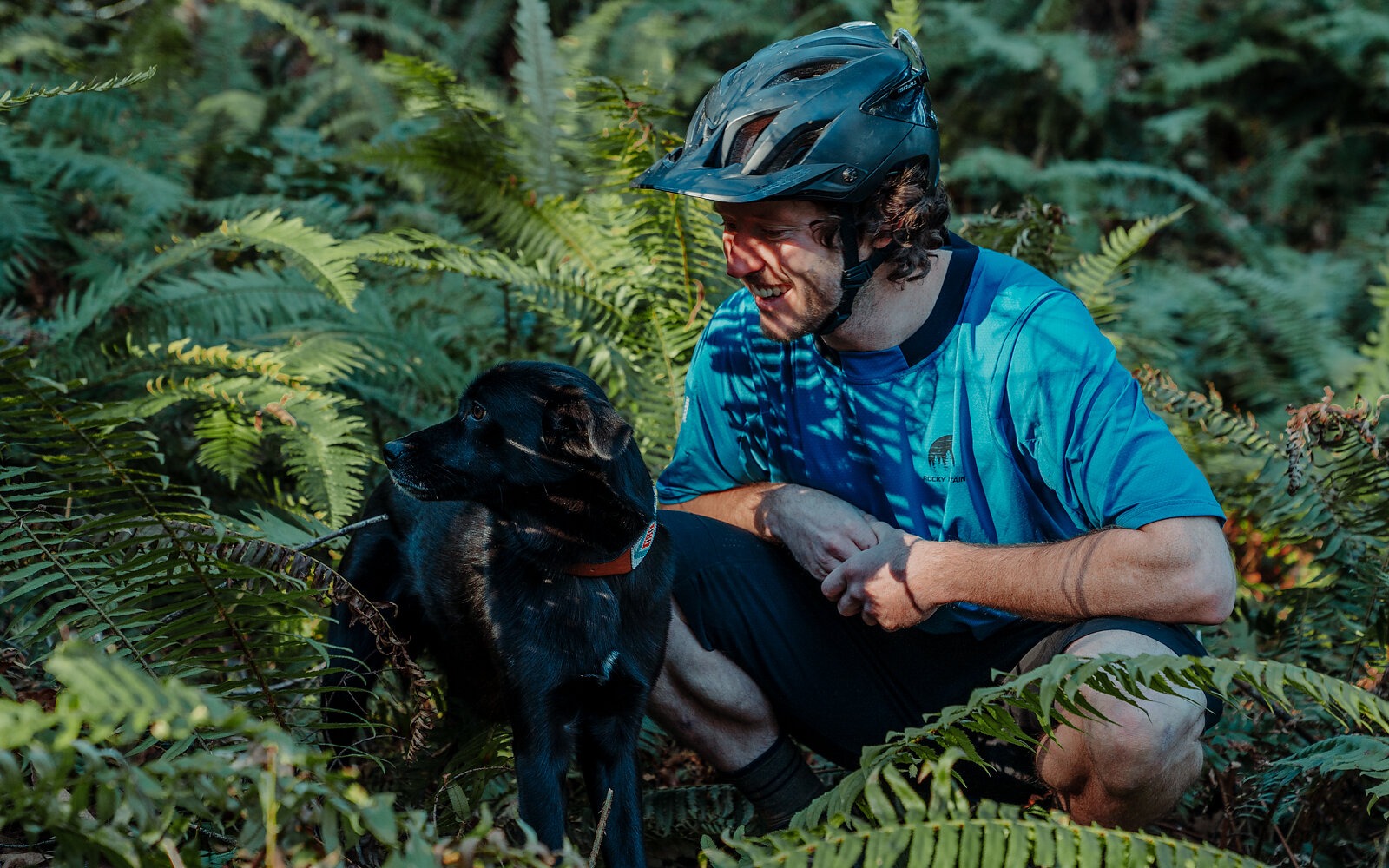 Rocky Mountain Apparel Jersey & Shorts
Invisibility is a remarkable thing. It works for superheroes, and for all sorts of real, self-camouflaging animals. It can mean the difference between life and death, going undetected or becoming a meal. Sometimes it can mean something less consequential, but it's cool no matter what.
Over the years, the flash and hype ("The best! The fastest!") that used to draw me to a piece of gear has faded and been replaced by something much simpler but maybe more elusive. When a piece of gear integrates so seamlessly with the experience of riding a bike that it frees my attention to focus on the trail ahead—rather than be burdened by its quirks—it becomes invisible. Rocky Mountain Bikes achieved something akin to this with the subtle elements found in the North Shore brand's latest clothing collection.
It was a breeze getting along with the Air Supply 90 jersey. I was pleased with the comfortable amount of stretch and while I didn't have the misfortune of testing the fabric during any falls, it felt like it would hold up well, especially considering how breathable it is. The cut had a nice, moderate fit, comfortable sleeves and collar, and a slight drop tail to keep things tidy while in riding position. For the hottest summer days, it's hard to knock the Air Supply 90 jersey in any department, and I'll be happy to wear it on future rides. Overall, I appreciate the fit, styling, and understated graphics of the Air Supply 90 jersey.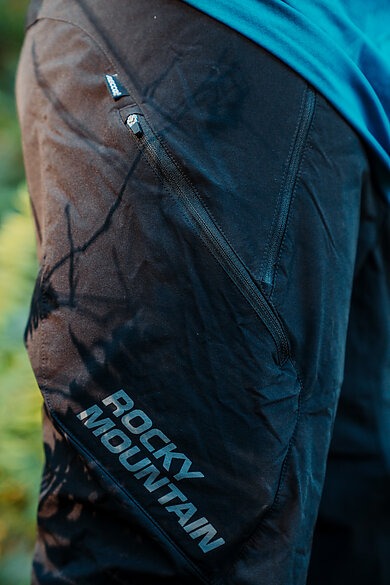 The jersey is the anywhere and anytime jersey in Rocky's lineup. The fabric has a touch more heft than the Air Supply 90 jersey. It's still very breathable and retains the same comfortable stretch and moderate cut that help it look good and feel good on and off the bike. The combination of fit and fabric made the jersey immediately comfortable, never needing to deal with bunched-up material during a ride. Shy of needing something ultra-thin for the hottest of days or long sleeves for the cold ones, the Nelson 70 was a welcome accompaniment on just about any outing I could conjure during testing.
Both jerseys have slightly varying blends of recycled Italian polyester with antimicrobial and 4-way stretch properties. I seem to have the ability to make just about any fabric smell pretty bad after just a single ride. Still, during my months using the Air Supply 90 and Nelson 70 jerseys, I could typically use them a second or third time without becoming the stink bomb in my group. All the jerseys also have an emergency information tag on the inside that doubles as a goggle wipe. In the looks department, Rocky has given each colorway a unique graphic, allowing for more choice than just color.
Rounding out the kit is the Legend 90 short, which was easily my favorite piece during testing. It was the first short I've used in recent memory that just blended in and kept me happy on any ride of the year, save for the coldest and wettest days of our Pacific Northwest winter. The fabric's 4-way stretch is super comfortable in any position, yet it has enough weight to feel protective like a true, all-mountain short should. A DWR finish adds another level of protection, a feature I took full advantage of as we turned toward the wet season. The fit is moderate, and the waistband is easily adjustable with elastic hook-and-loop closures on both sides, which made tucking in my layers on cool days no problem. The waist is moderately high without feeling like you're wearing high-waisted jeans, and it did a great job of keeping flying dirt and debris out. The knee is articulated to fit knee pads and feels most natural while on the bike. The inseam felt just right, with enough room to move about, but not so much that the short snags on the nose of the saddle. Two standard, zippered pockets are roomy but don't bunch up at the hip while pedaling. A third zippered pocket lives along the outer thigh and is great for a phone or snack and has a pass-through to work with liners and bibs with storage along the leg. If that's still not enough storage, there's a micro-mesh lumbar pocket big enough to comfortably stash extra essentials.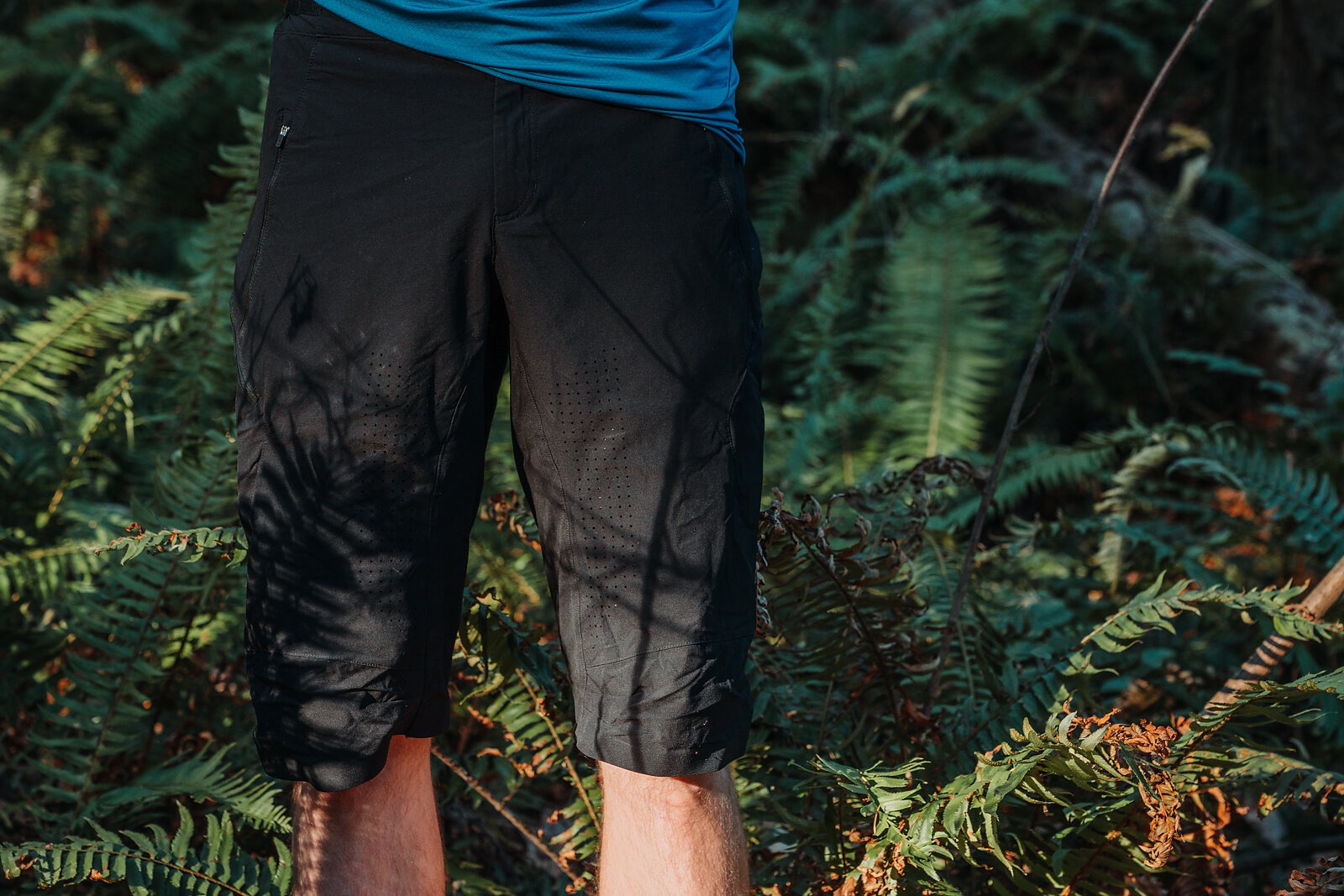 For all this talk of invisibility, there's one thing about Rocky Mountain's new riding apparel that's decidedly not invisible. Their jerseys, shorts, and technical hoodies get a RECCO reflector, a small, battery-free transponder that aids professional rescue teams in searching for lost or injured riders. Helicopter and handheld detectors help SAR operators cover areas as large as 30 soccer fields per minute, using a directional radar that signals when it finds a reflector and helps pinpoint a person's location, which gets victims help sooner and significantly reduces the exposure of rescue workers. There are nearly a thousand ski resorts and mountain rescue operations in 28 countries with RECCO capabilities, with many more planned. The reflector used by Rocky Mountain is a band-aid-sized flexible foam rectangle sewn into the fabric, making it practically unnoticeable. A notable thing about RECCO reflectors is that they do just that, reflect a signal produced by a detector unit. They do not generate their own signal and cannot send out an SOS—this isn't your grandma's life alert bracelet. RECCO sells individual reflectors for around $30, which can be attached to nearly any helmet, backpack, or other gear for various outdoor adventures. Time will tell if, like many brands in the ski industry and other backcountry sports, the bike industry will integrate RECCO technology into more gear considering its very accessible price of entry and tiny footprint. If not, it'd be easy enough for a rider to buy a reflector and bring it along on all her adventures for a bit of added insurance.
Additional notes:
The entire lineup comes in Women's versions as well
The Nelson 70 comes in a LS version for men, and 3/4 for women, called the Slab City 70
See the entire lineup at Rocky Mountain's website.