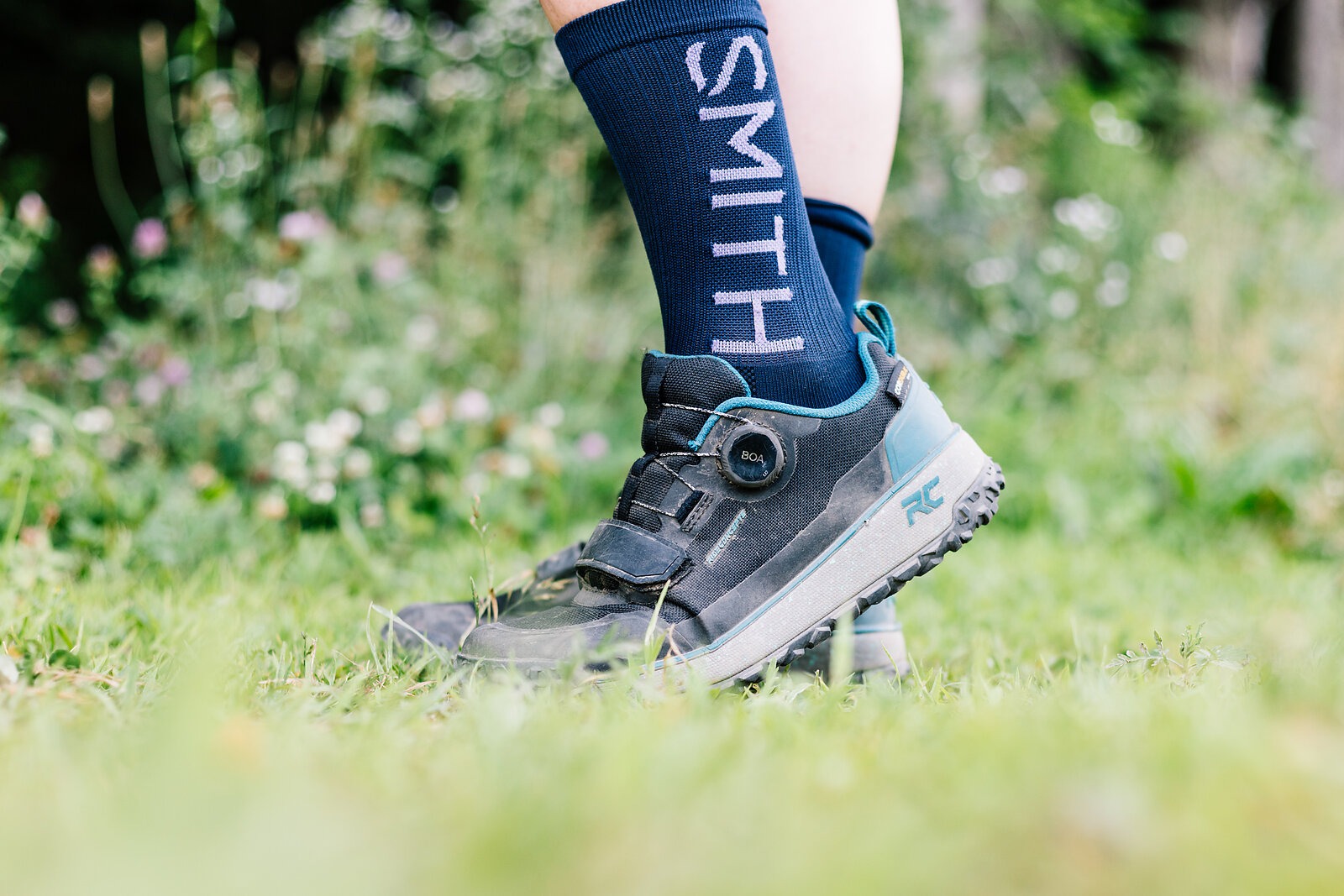 Ride Concepts Flume Shoe Review
Sometimes I find myself slogging up a steep and loose trail for a bit of "type II" riding with friends.
My most memorable backcountry adventure was a Fourth of July ride in Idaho's Caribou Targhee National Forest. We pushed our bikes up switchbacks better meant for horses and zipped along alpine ridgelines exploding with wildflowers. It was a slog, and what made it even more challenging was that my standard run-of-the-mill bike shoes constantly slipped on the trail, unable to find traction as I hiked onwards in the kitty litter dirt. A pair of Ride Concept Flumes would have changed that experience dramatically.
The Flume is not your classic bike shoe. They're meant to go off the beaten path where there's no cell reception. With intentional features like heel and toe tread for better traction off the bike and a mudguard along the sidewall for extra protection from obstacles on the trail, the Flume is a durable shoe that will keep you moving on those big adventure rides.
The Flume comes in both flat and clipless options—I tested the flat version. Consumers can choose between standard laces or BOA, and while the BOA is a $30 upcharge, it's worth every penny. The Flume was my first introduction to BOA on bike shoes, and it's going to be hard to go back to laces. It's a small change, but I love being able to quickly slip on my shoes, twist the knob and be ready to go. With other shoes, I've double or triple knotted my laces, tucked them in on themselves, only to look down mid-ride and see an untied shoelace flapping in the breeze just asking to get caught in something. With BOA, I can adjust my shoes to their best fit and not have to fidget with them until my ride ends. Post-ride, I love being able to peel off my sweaty, dirty shoes by simply pulling the BOA nob.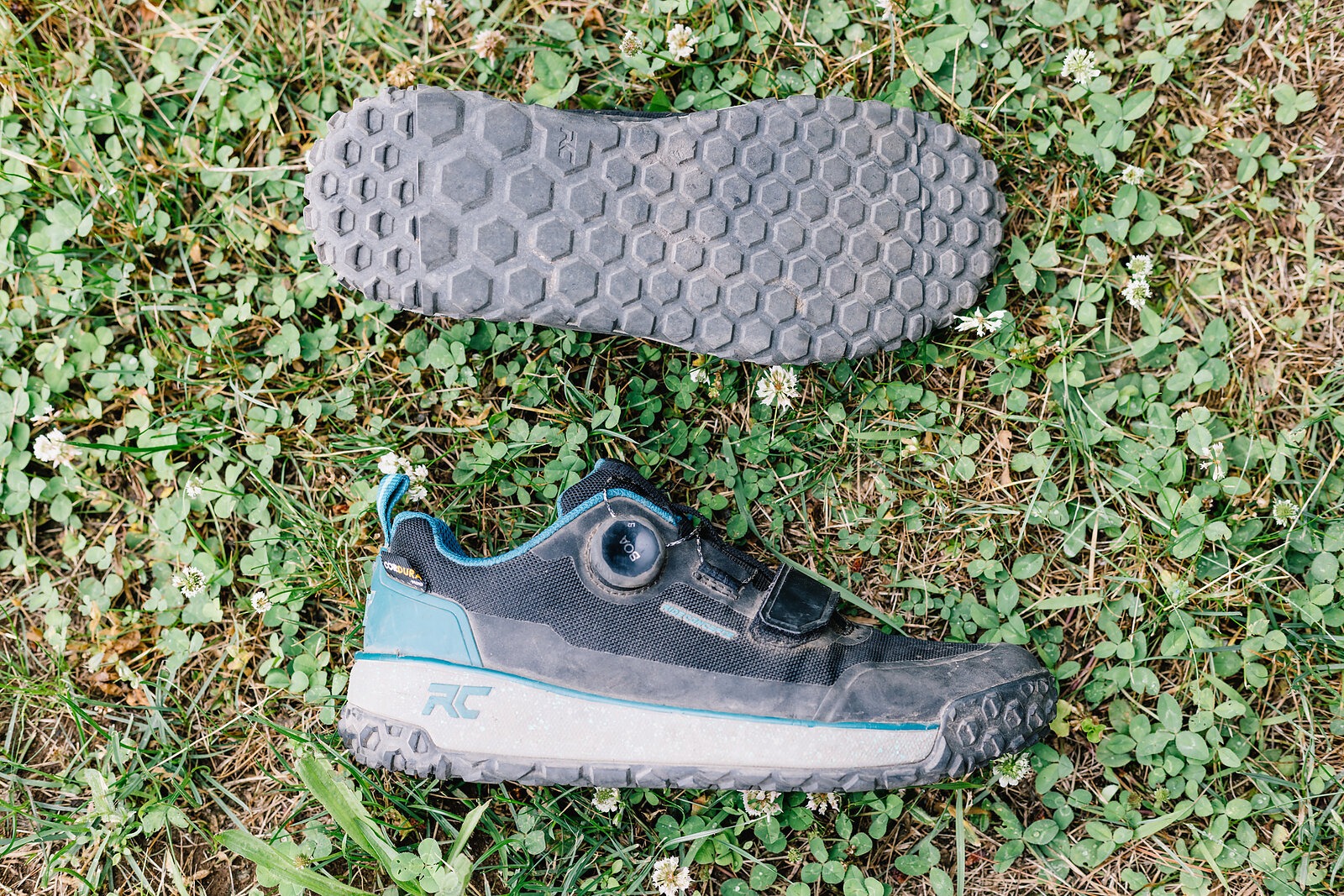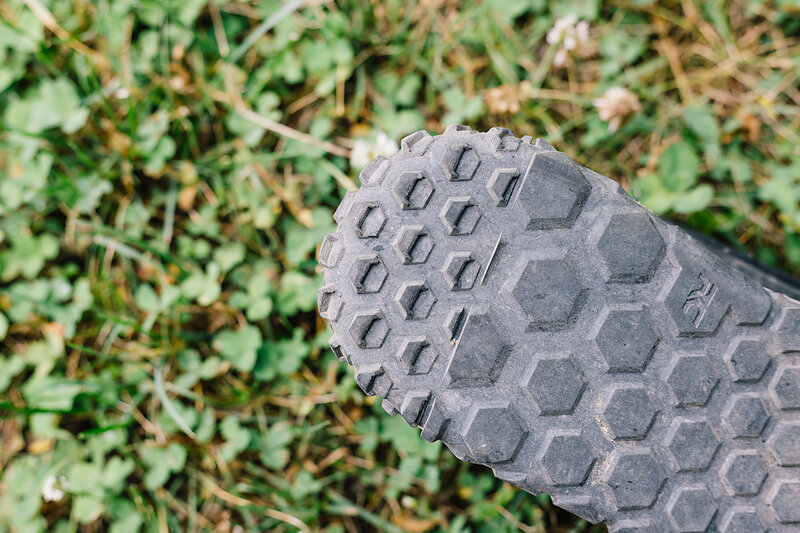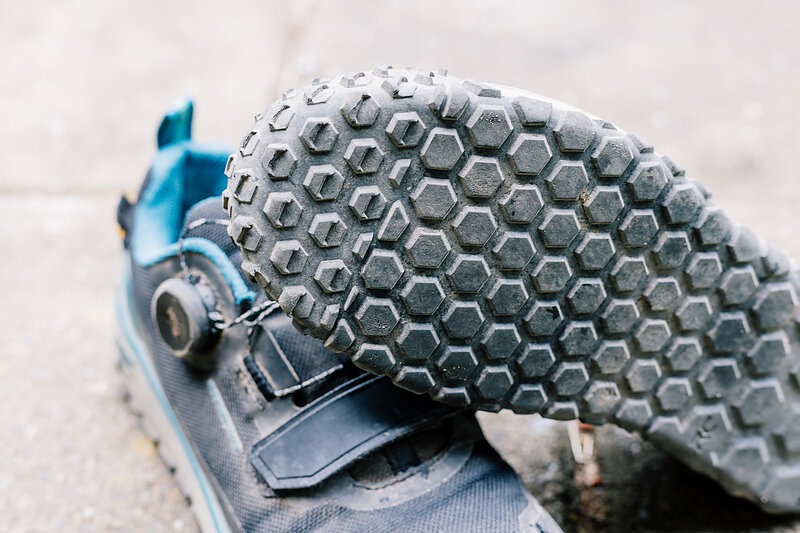 On the upper part of the shoe, Ride Concepts utilized Cordura, a nylon-based fabric resistant to abrasion. More commonly used for military purposes, motorcycle apparel and luggage, the material is an optimal choice for mountain biking with all the taxing things we do on our bikes. I live in the Northeast, and most of my riding involves rocks and chunky roots. Between using these shoes at my local bike park (Thunder Mountain Bike Park) and on enduro epics, the Cordura shows no sign of wear despite the many surprise sticks or rocks I've encountered on the trail. The fabric is also highly breathable and lightweight. Even on the most humid New England days, my feet feel comfortable and not like disgusting little furnaces.
Additionally, the upper has extra TPU (an abrasion-resistant rubber compound) on the heel and toe for additional protection, which is welcomed protection if you accidentally clip something with your foot. A mudguard wraps around the whole shoe, preventing mud, dirt and rocks from wearing down the outside. Ride Concepts also opted for a gusseted tongue. This means that the shoe's tongue is connected to the upper part rather than the bottom. This helps keep dirt and rocks from sneaking into your shoes, especially when scrambling around on a dusty, loose trail.
My favorite part of this shoe is the tread. It's one of the first things I noticed because it wraps onto the toe and heel. Upon closer inspection, you'll see that the hexagon tread is reversed on the toe and heels to give you an extra boost of traction for hiking. Whether hike-a-biking or pushing your bike up to session a challenging line, this extra bit of grip goes a long way. As a mountain bike photographer, I feel it, as I'm constantly running up and down the trail and billy goating over rocks. For riding, I found the outsole to be the right stiffness for transferring power into my pedal strokes. The midsole is pretty thick compared to other Ride Concept shoes, but I found that it gave me a good sense of stability while I was riding—even over roots that seemed determined to knock me off my bike. While I mostly like the snug fit of these shoes, I think I would enjoy a half size bigger than my standard size 9 fit. I have pretty wide feet, and toes beat up from ski boots, so I found the Flume's toe box a little too snug—which would pinch the side of my big toe and pinky toe at some points of riding. I think a half size up with a little extra room would quickly solve that problem.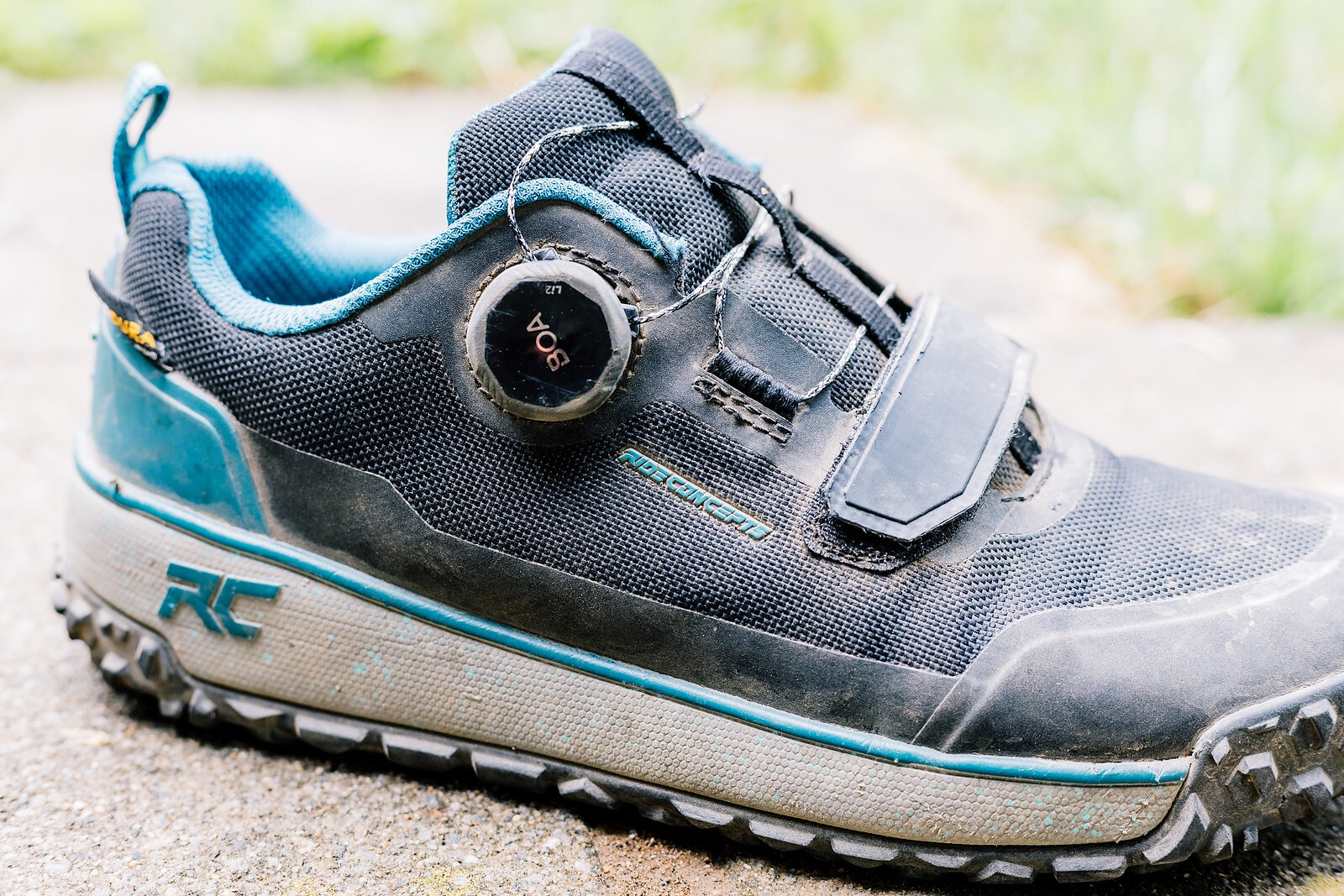 Ride Concepts positioned the Flume as their "high-performance trail-conqueror," and I think they've hit the nail on the head. This shoe is meant to be in the backcountry, getting thrashed by the elements, but won't wear and tear like an everyday bike shoe.
While they're burlier than most trail riding shoes, it's because of good intentions. Ride Concepts has loaded the Flume with plenty of thoughtful features. Little things like enhanced grip, durable material and the ease of BOA can make a long day in the backcountry that much more enjoyable. And even though these are positioned as adventure shoes, you can still use them for day-to-day riding—it's just nice to have these extra bells and whistles if you choose to pursue an all-day epic.