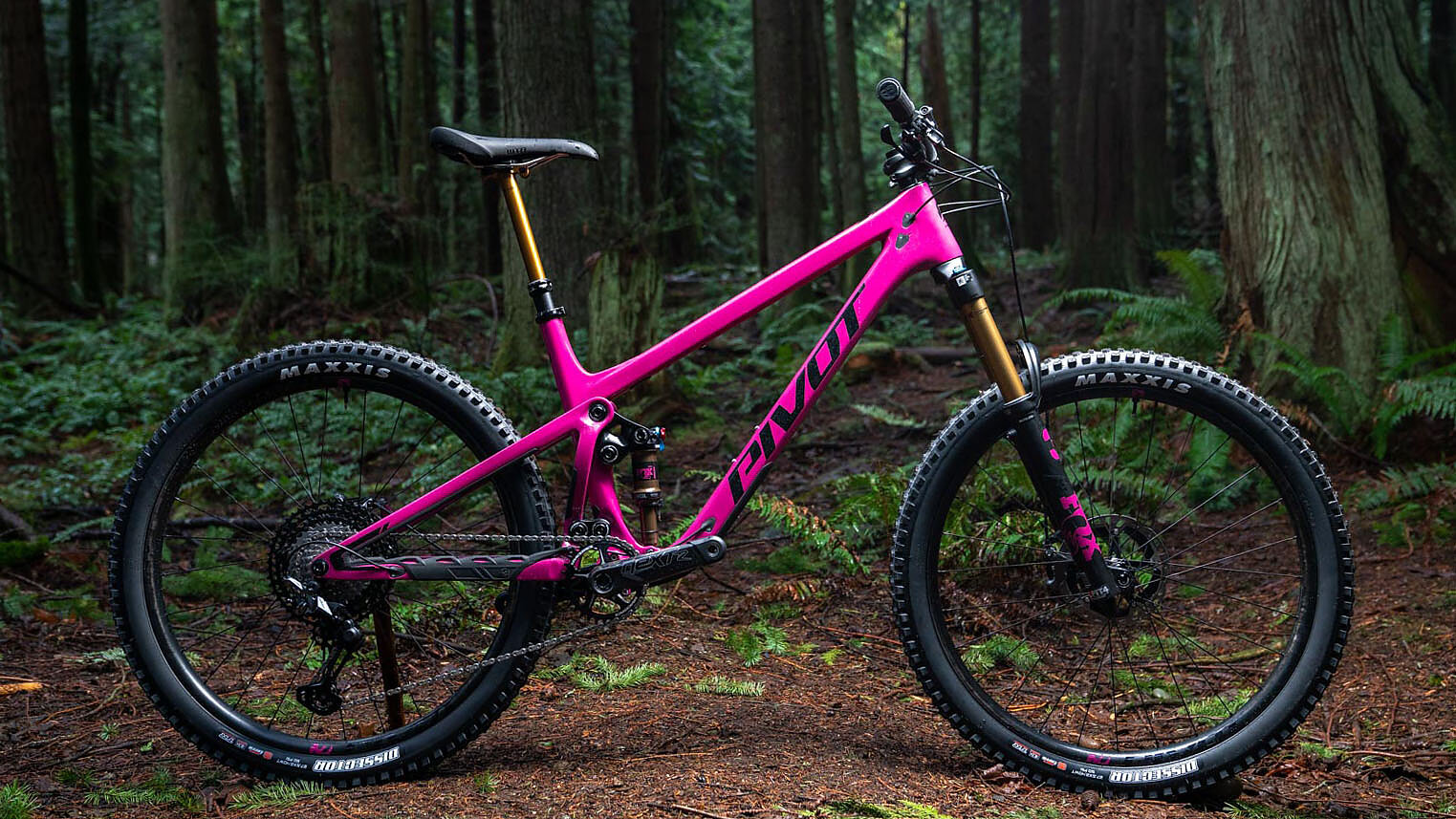 Pivot Shadowcat Bike Review
In a world of wagon wheels, the Pivot Shadowcat stands out with smaller hoops.
This isn't a bike whose sole purpose is to satisfy the 27.5-inch holdouts; Pivot didn't stop innovating when 29-inch bikes began surging in popularity. The Shadowcat was developed to deliver unreal levels of pop.
The Shadowcat succeeds the Mach 5.5, a bike Pivot's CEO and founder Chris Cocalis told me was a bike "that struck the perfect balance for a lot of riders." In developing the Shadowcat, Cocalis' team narrowed in even further on what can make a 27.5-inch bike truly sing. Cutting weight from the frame until it fell squarely into cross-country bike territory, for one, gave the Shadowcat an incredulous level of agility that only amplifies the fun-factor.
In fact, the most striking immediate impression I had with the Shadowcat was just how paper-light this bike feels. To me, it seems the entire bike industry is slowly pushing toward more solid, capable bikes, and with that comes a few extra pounds of bulk. We've had some impressively lightweight bikes roll through the office, but the way the Shadowcat bounces, bobs, and glides out on trail makes it feel like it's simply in another league. Perhaps part of that peppiness is the smaller diameter Reynolds Blacklabel Trail Pro carbon wheels that the company typically includes on its top-spec builds.
Bike Geometry & Specs
Model: Shadowcat Pro
Price: $8,899
Wheel Size: 27.5"
Rear Travel: 140mm
Fork: 160mm
Wheelbase: 1230mm
Chainstay: 430mm
Reach: 480mm
Head Tube Angle:
BB Height: 340mm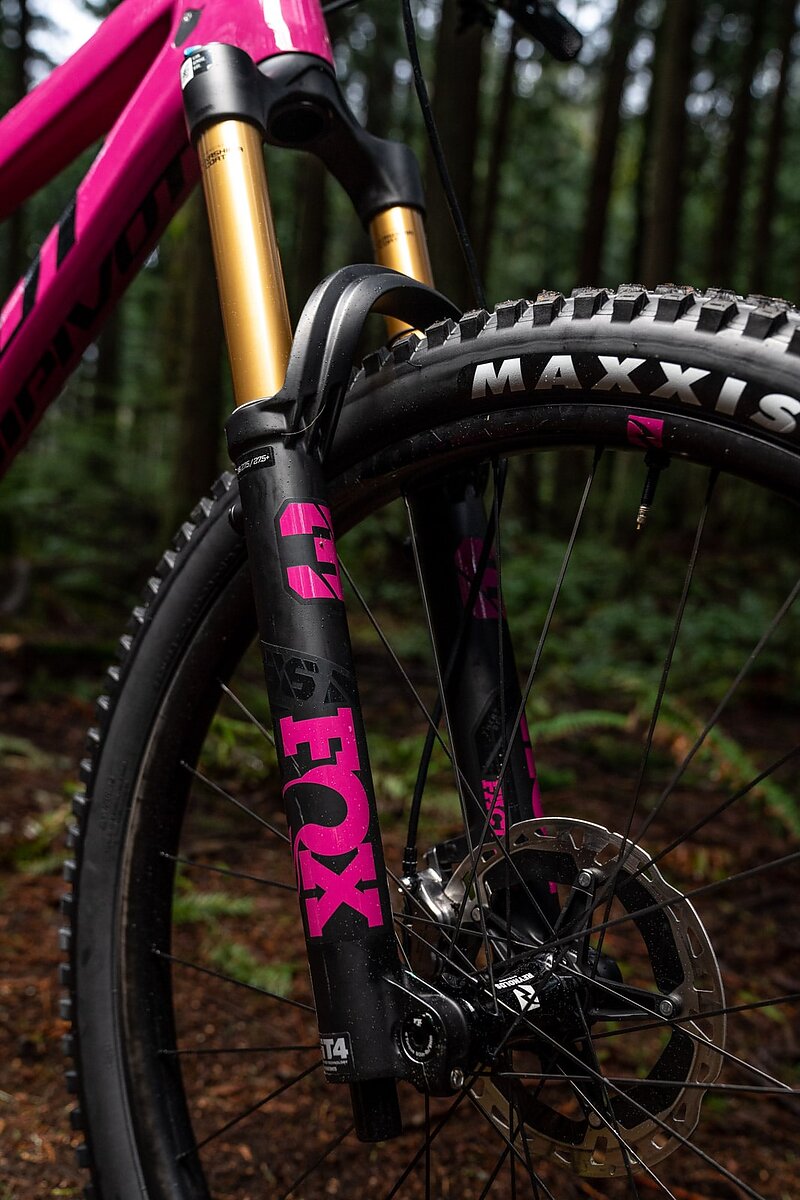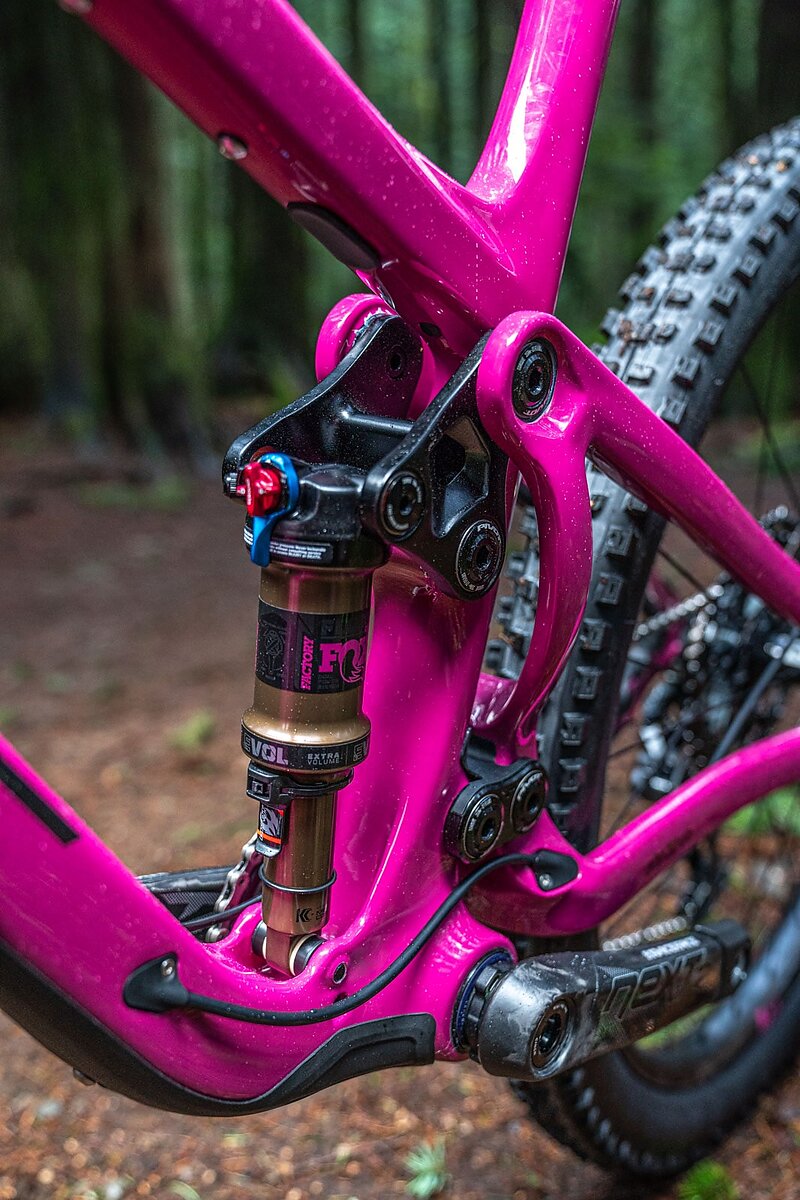 "It is the favorite bike for many of our Pivot employees," Cocalis said. "Its ability to climb so efficiently, be super maneuverable yet stable, and have more than enough travel to crush it on the descents makes it an awesome jack of all trades."  
The Shadowcat does sport a few unique advantages while climbing. The bike treads lightly uphill with a relatively steep and lively 65.8-degree headtube angle, snappy 430-millimeter chainstays, and DW link rear suspension. Compared to its 29-inch counterparts, the Shadowcat easily straightens out tight switchbacks and gives you the impression that the trail has become wider around you. I now realize I've been wrestling my 29'er around on climb trails compared to the tighter turning radius of the Shadowcat. At just under six feet tall, this makes me wonder how much of a positive impact this bike would have on a shorter rider who might have an even harder time maneuvering bigger wheels through difficult terrain.
The pedaling kinematics of the Shadowcat feature the same beautiful DW link leverage curve and anti-squat that I've come to expect from all Pivot bikes. The rear shock offsets the squat from aggressive pedal strokes in or out of the saddle. The featured Fox Float DPS Fox Factory shock also easily plunges into the first 30 percent of the travel and quickly ramps up to a more progressive zone near the bottom half of its stroke.
After riding a gamut of enduro bikes with ultra-steep seat tube angles over the past few months, the Shadowcat's 76-degree angle felt slack. This seat position keeps your weight back on the bike—making it easier on the knees and to pivot around the rear end—but can also require a bit of extra attention on prolonged steep climbs as the front end needs a lower position to allow the front wheel to track. It's worth noting, Pivot takes shock stroke and sag into account when calculating its seat angles (which are different for each size), meaning on-the-trail differences between its longer travel and shorter travel bikes aren't as significant as they may seem on paper.
Of course, the intended Shadowcat rider isn't someone who likely spends hours on end climbing but, rather, is seeking a tool for unpredictable and punchy trails.
"The assumption is that the Firebird will be ridden mostly in terrain where riders are climbing for an extended period of time to get to a descent," Cocalis said, citing his company's long-travel 165-millimeter enduro sled. "On the flip side, most riders that buy a Shadowcat ride a lot of varied terrain where any given ride may just be a lot of up and down without a lot of consistent sustained climbing."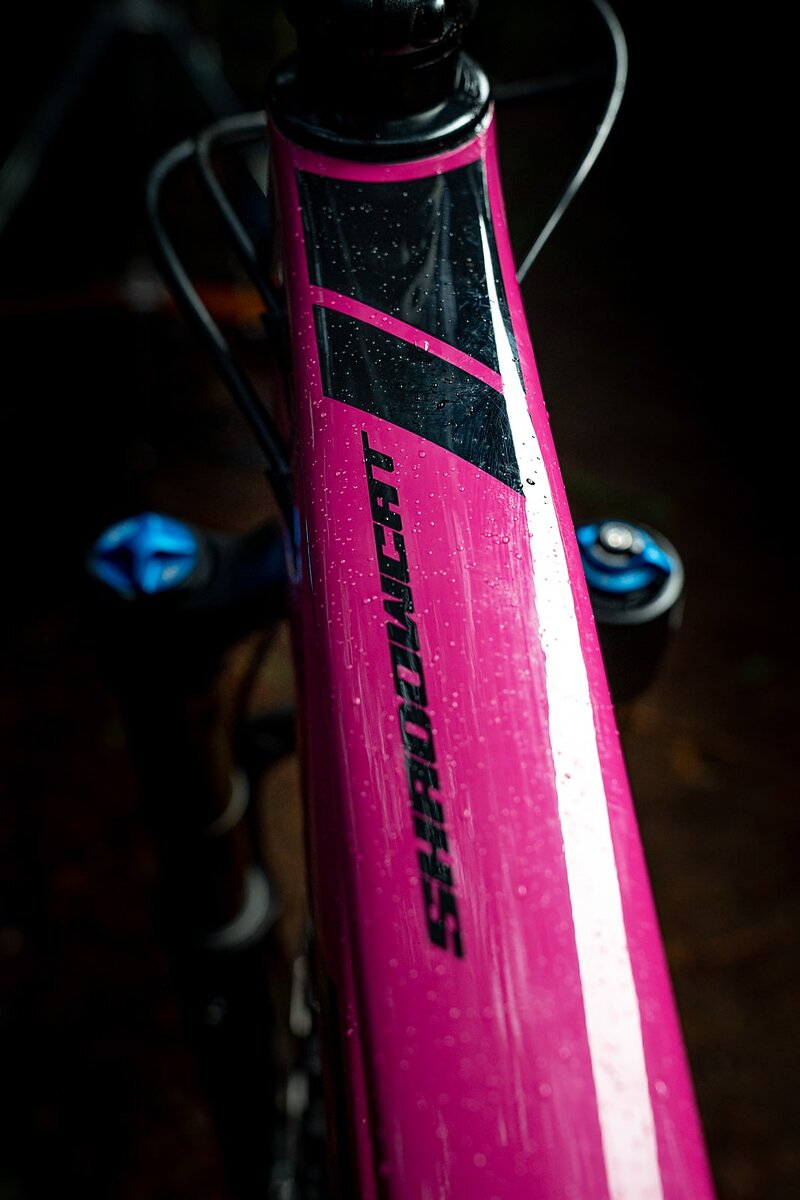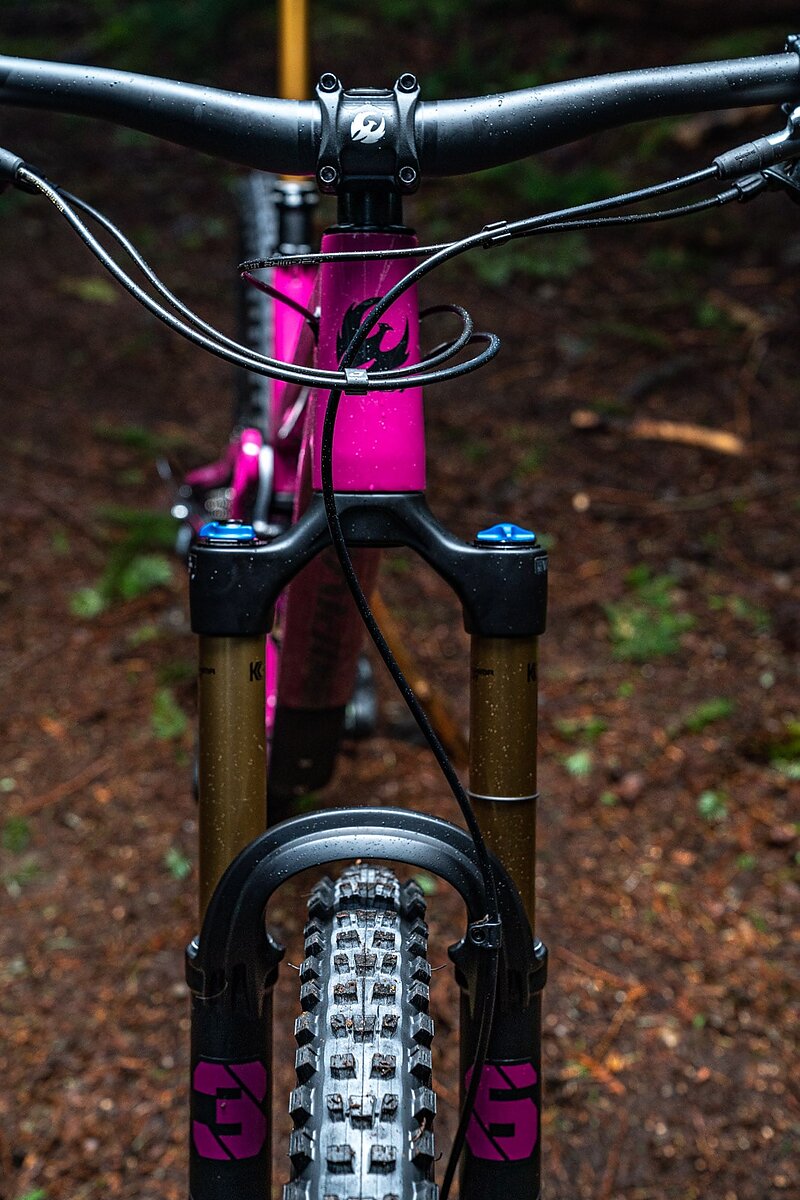 Riding the 140-millimeter travel Shadowcat downhill was a very distinct experience. With the poppy suspension curve and lightweight build, the Shadowcat seems to float over the landscape. The steep 65.8-degree headtube angle, 430-millimeter chainstays and, of course, small diameter wheels make the trail feel wider, almost as if there is more room to maneuver the bike. A few times during the video portion of the review, I laughed at my ability to change the trajectory of the bike in the middle of a tight corner. The rules I've grown used to with 29-inch bikes were thrown out the window. The rear suspension also did a great job of gobbling up impacts from roots and deep brake bumps. At Galbraith Mountain in Bellingham, Washington, it almost seemed to make up for the decreased rollover I was missing out on from my 29'er.
The Shadowcat performs well when traction isn't at a premium, though, in wet conditions, and on the most unforgiving terrain, I still found myself wanting to crawl back to my familiar big wheels. But in dry or hero dirt conditions, the cat unlocked new lines and allowed me to drop the bars deep into corners. It has a lively and spry nature that begs to be thrown around in search of the most creative way down the hill.
The Shadowcat is a unique bike with its distinctly agile and playful vibe. Riders that search for built-up flow trails, jumps, or who find themselves doing trials moves on the side of the trail will adore this bike. It would also be the perfect bike for short-stature riders struggling to wrestle 29-inch bikes around. As a rider that's always looking to crush through the woods at an ever more efficient pace, I can't help but reevaluate my desire for speed after riding a bike that doesn't take itself quite as seriously.