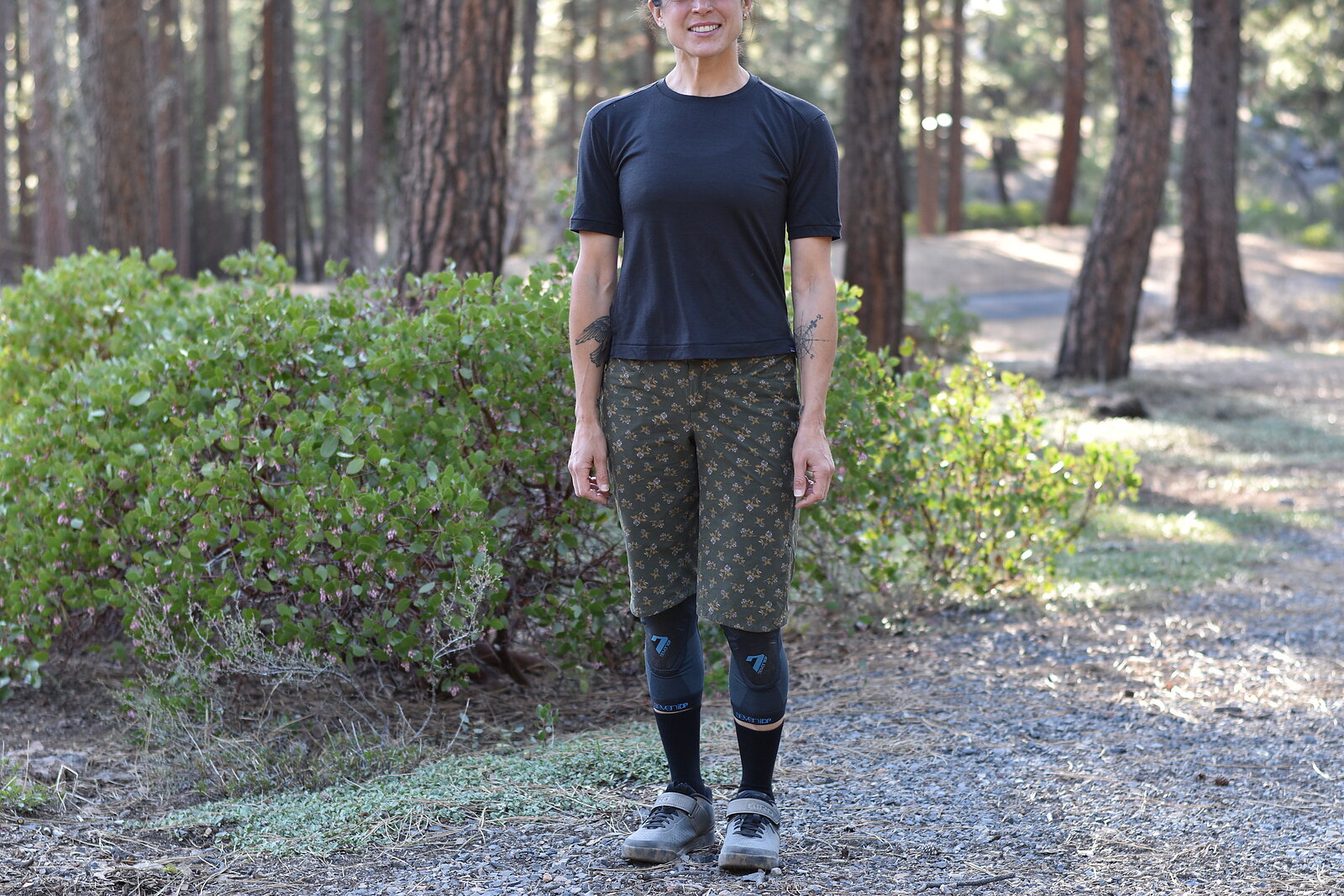 Patagonia Women's Dirt Roamer Kit Apparel Review
Something feels sensible and responsible about wearing Patagonia. I lend this to the company's environmental leadership, material and process transparency and wearability on and off the bike.
Patagonia's collection of women's mountain bike shorts, pants, bibs and tops are multipurpose and come in an array of price points, lengths, fits and weights. I got my hands on the collection's Dirt Craft shorts, Dirt Roamer bibs, short-sleeved Merino jersey and Dirt Roamer Storm pants just as spring began to settle around Lake Tahoe and, fortunate for me, right before a road trip to Sedona, Arizona. The items got a nice test mix of spring-melt, shoulder season variability and desert sun.
---
Women's Short-Sleeved Merino Bike Jersey
The Short-Sleeved Merino bike jersey tops off this sample of the Patagonia Women's Mountain Bike Collection. This lightweight and drapey Merino and recycled polyester blend jersey is a warm weather staple. This jersey may wear like a casual tee, but it's fully tailored for riding. The fabric is remarkably soft, breathable and hangs away from the body for a light and cool feel. I like the sleeve length as it's a bit longer than a traditional tee for more coverage when hunched over in a riding position. The back hem drops slightly for better coverage on the bike, especially when matched with Patagonia bottoms. The overall length is a little short for my preference, but it also makes the jersey more versatile as an all-day breathable tee. The regular fit of this jersey is slightly more relaxed than other Merino tech tees.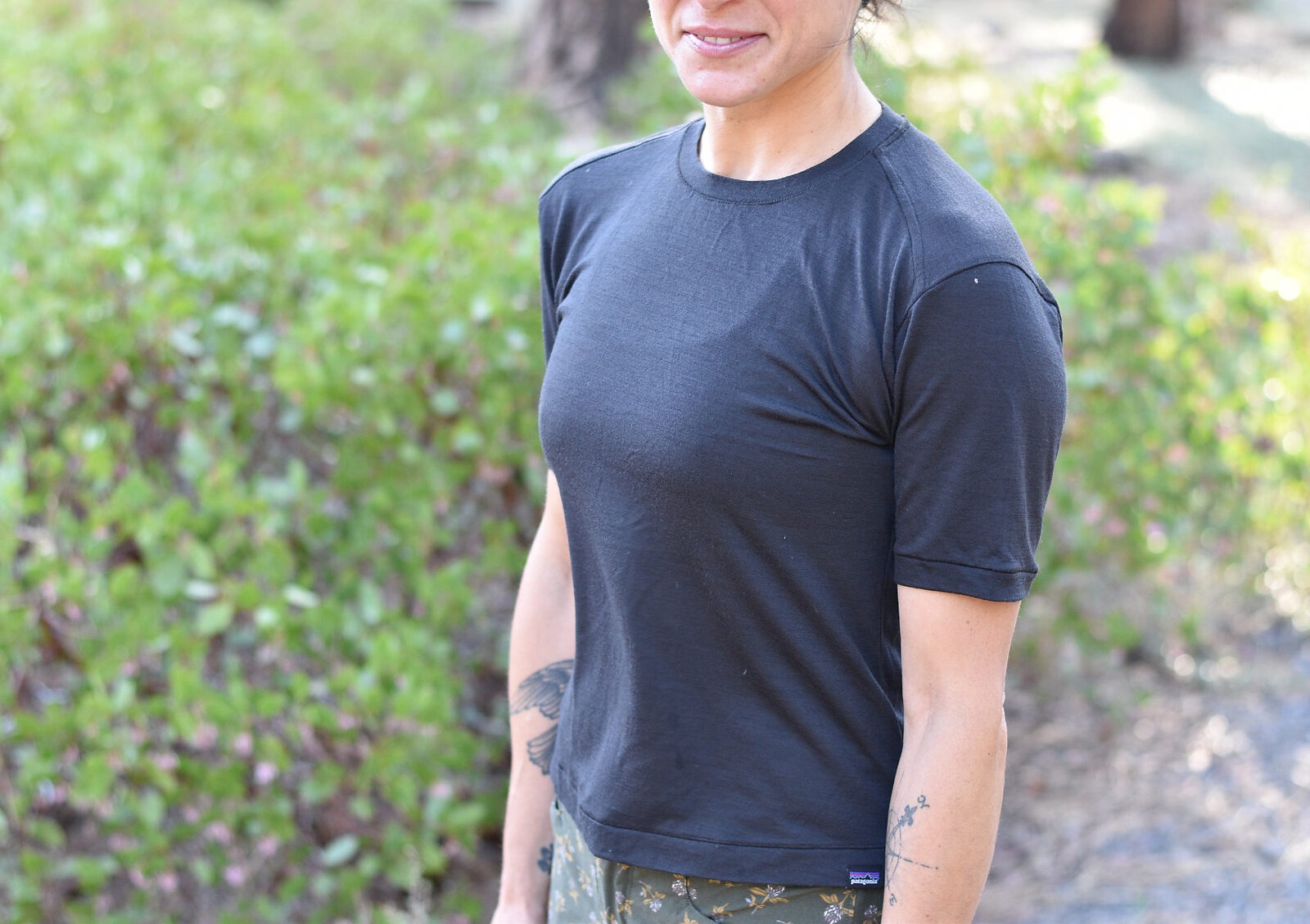 ---
Women's Dirt Roamer Liner Bibs
I have been a huge fan of Patagonia's women's-specific pocketed liner bibs since their introduction about four years ago. The bibs answered the call for pack-less options for carrying gear, tools and snacks and feature a chamois that's always done me right on long rides. This new version of the Dirt Roamer Liner Bibs gains a more comfortable and breathable strap design but loses two pockets. Instead, there's a single and centered rear pocket that's large enough for a bottle, compact wind jacket, tools or snacks. The clever split drop-tail allow these liners to be pulled down for quick trail-side pit stops without having to do anything but pull your over shorts down. The mesh leg panels provide good ventilation while the secure leg gripper keeps everything in place. These bibs are my absolute go-to for big days out and have kept me comfortable in what can be considered one of the most grueling race weekends, the Downieville Classic All-Mountain.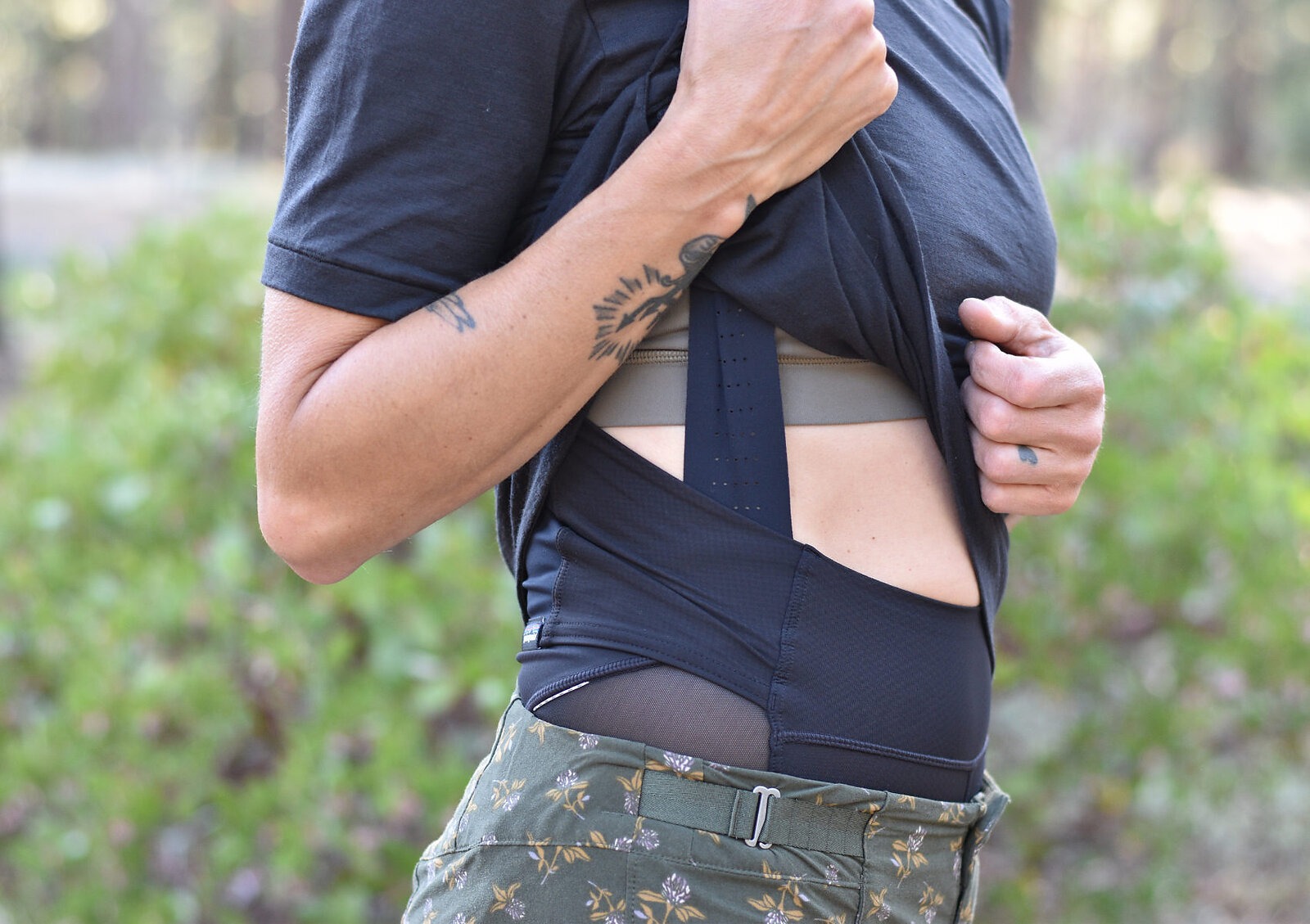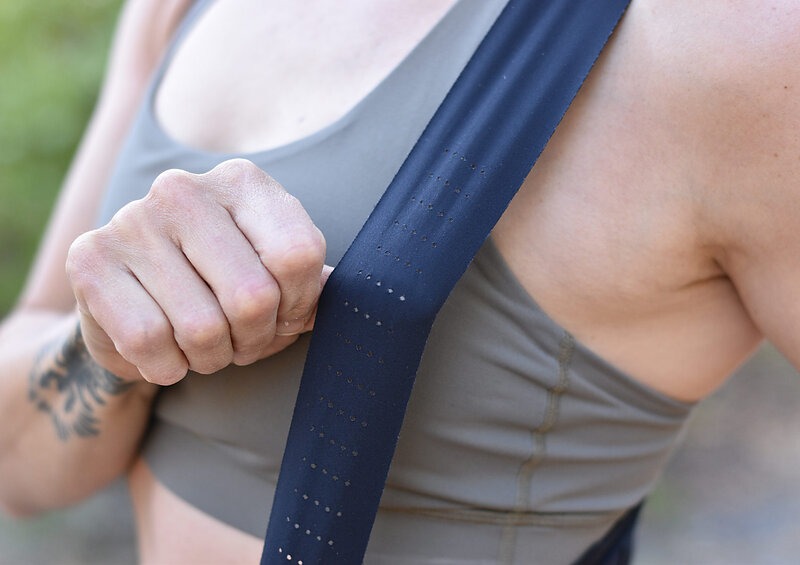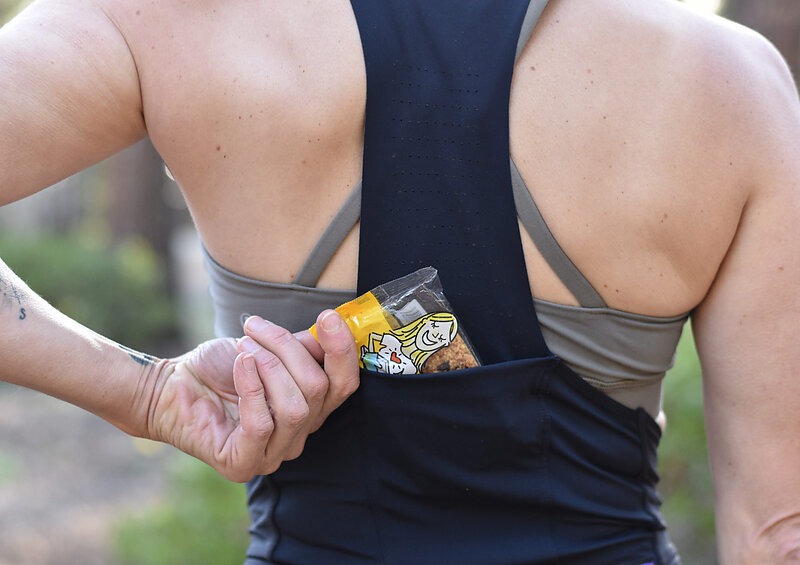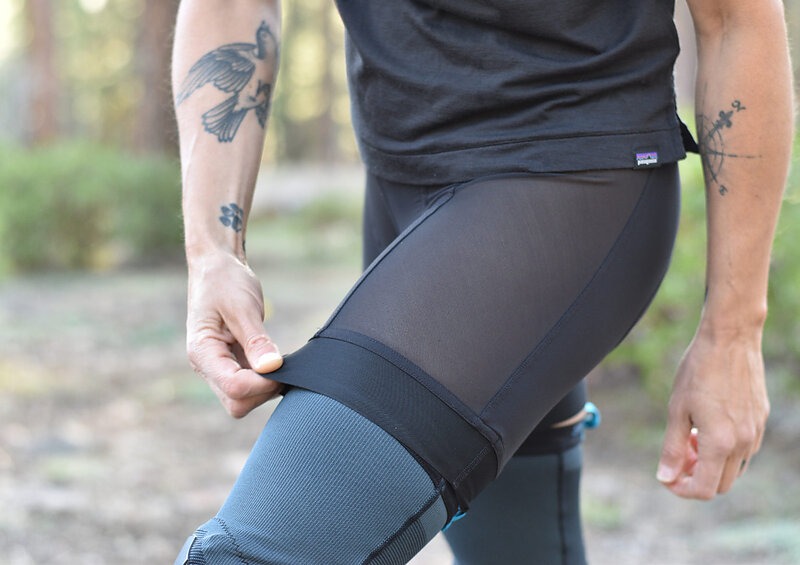 ---
Women's Dirt Craft Bike Shorts
Patagonia's Dirt Craft bike shorts are the company's most all-mountain oriented shorts of its collection. The DWR coated nylon, polyester and spandex fabric has a toughness about it, yet still feels soft—almost like a twill—while remaining quiet when pedaling. I really like the fit of these shorts as they hit a sweet spot between relaxed and slim. There's just enough stretch to allow the waist and hips to contour snuggly and the subtle stretch didn't give out after several hours on the bike. The 12" inseam covers my knee pads at just the right spot. It's worth noting that my legs are short. The left leg has a zipper pocket that fits a phone and there are two front pockets.
My admiration for these shorts comes from their details and value. The external hook-and-webbing adjustable waistband is a no fuss, Velcro-free, zero pinch dream. The waistband has a bike-specific rise in the back that keep the shorts from shifting while making moves on the bike. Best of all, at $159, these shorts are competitively priced and include a padded liner—a good liner at that. I'm not usually a fan of printed shorts, but the Kelp Forest colorway is subtle, nature-inspired and sweet. The shorts come in solid color options too.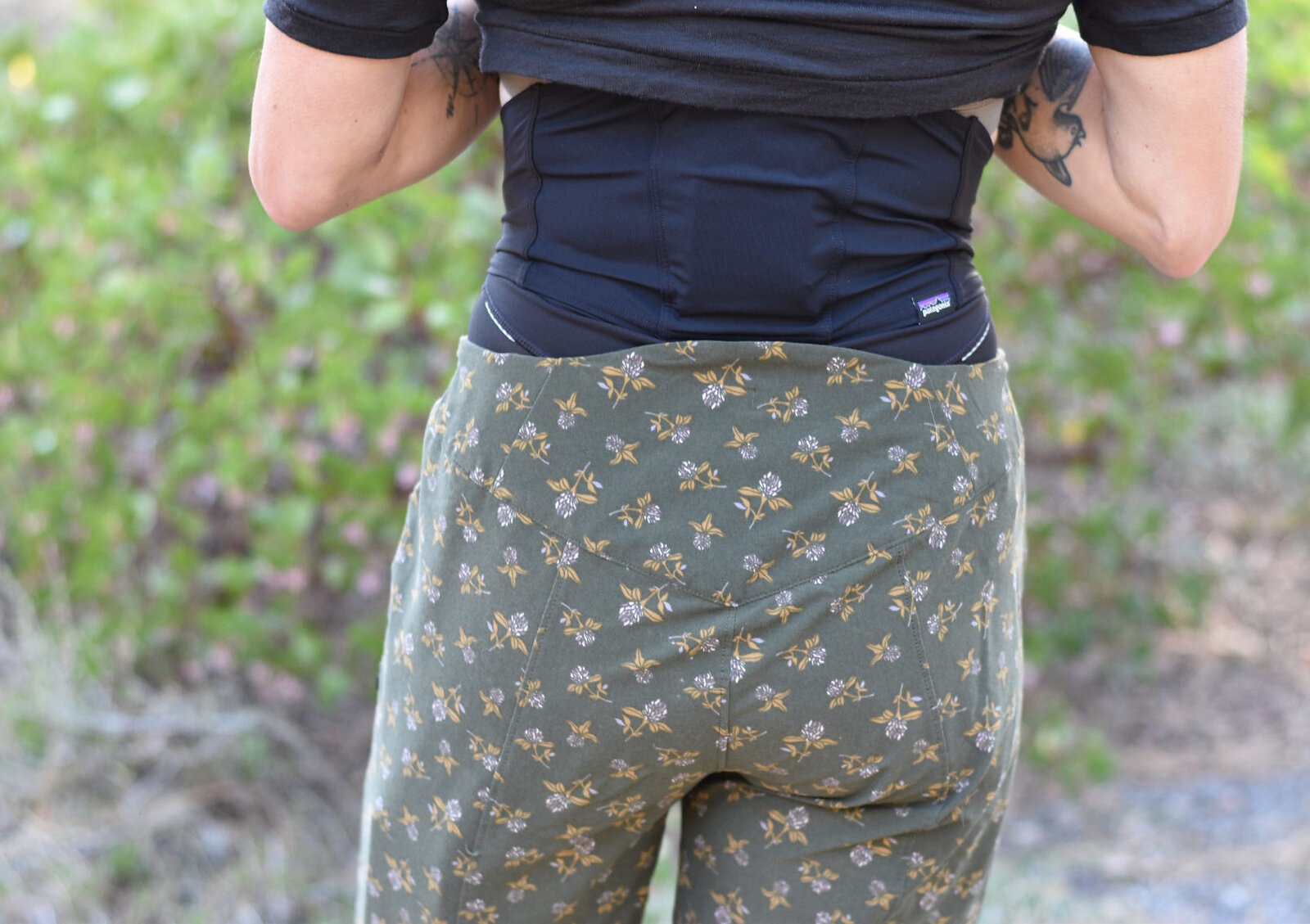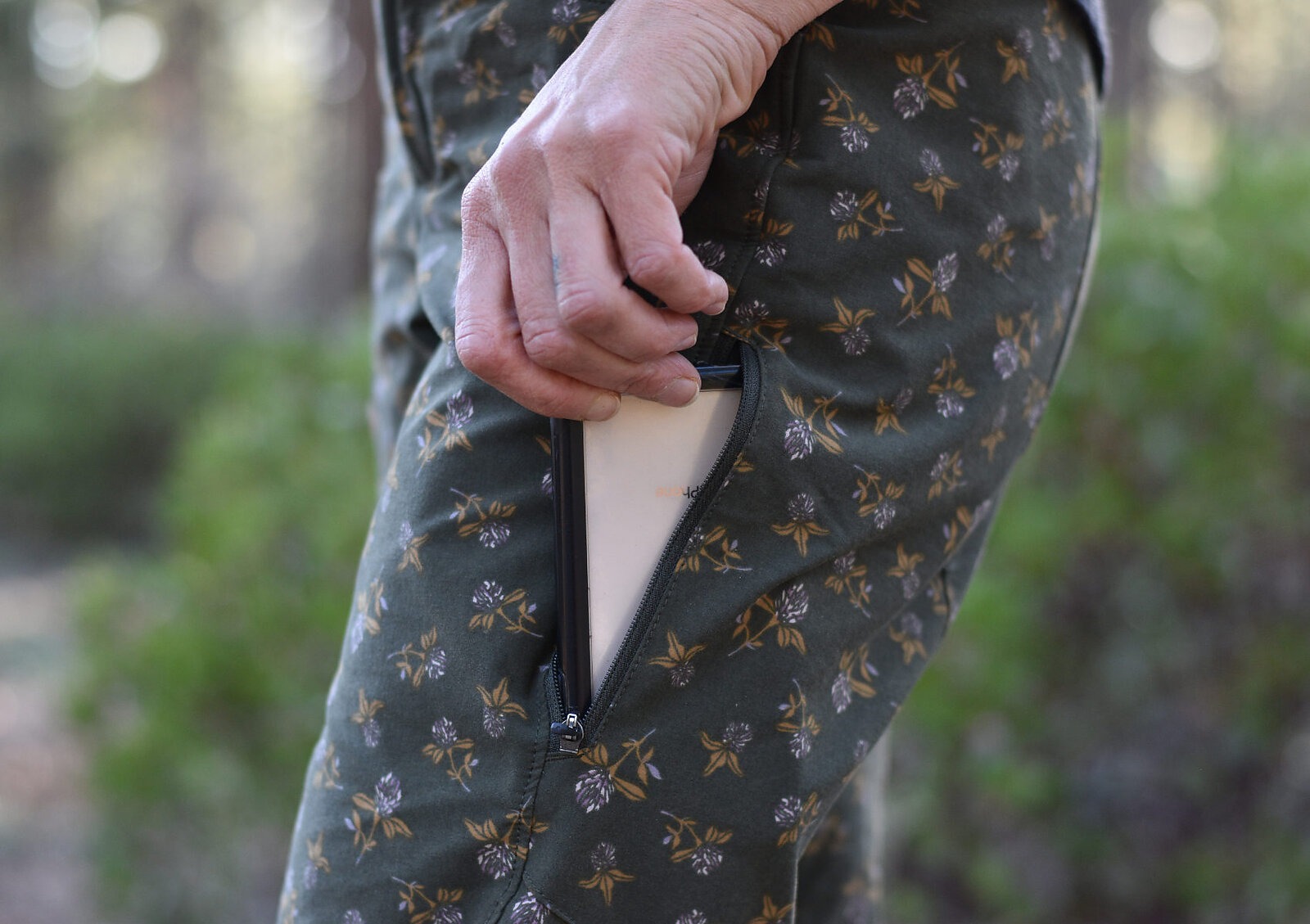 ---
Women's Dirt Roamer Storm Pants
Ladies, here it is, a rare example of a women's-specific mountain biking pant. Bike industry take heed, we want more of these! The Dirt Roamer Storm pants are a no-excuses nasty weather partner-in-crime. Fully taped seams, H2No performance and tough paneling make these pants rugged and fully waterproof. For women living in regions where you find yourself repeating, "if you don't ride in the rain, you don't ride," then these are for you. The waistband rises in the back for a secure and comfortable fit. Patagonia's OppoSet adjustable waist is a cleverly disguised quick adjustment that works to adjust the button closure with a simple pull. The cuffs feature generous zippered leg openings that allow me to easily pull these pants on and off over my bike shoes. With a heavy, waterproof weight, these are more of a storm rider's best friend than daily gravity pant. The pants are packable too and take up about the same room as a wind jacket once rolled up. While some may flinch at the price tag of $269, I'm confident these pants will last a very long time and stand up to their durability promise.