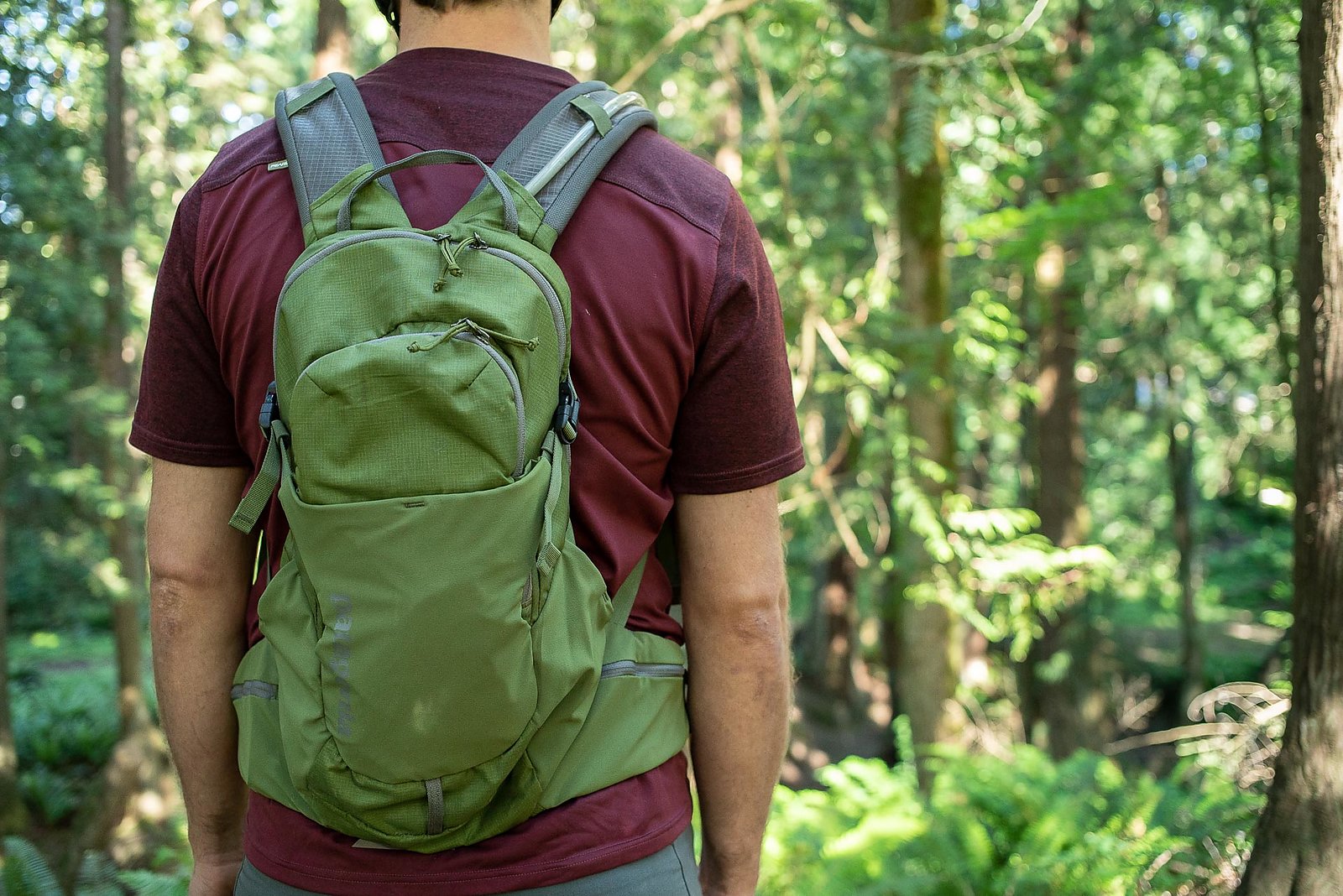 Patagonia Nine Trails 14L Backpack Review
I sense a backpack resurgence in the near future.
Hip-packs have been all the rage lately—and don't get me wrong, they're great—but there are some things backpacks are just better at, like all-day adventure rides or arriving at the top of a trail with a surprise six-pack for your friends. (You don't do that?)
If there's a pack that can lead this charge, I believe it's Patagonia's Nine Trails Pack. The Ventura, CA-based company is relatively new to the sport, but their thoughtful designs and environmental ethos have been established for years. They're a welcomed addition to the mountain bike world.
The Nine Trails Pack comes in various capacities, but it's the 14L size that makes for a perfect mountain bike day pack. The shoulder straps are well padded, which helps ease the tension load and provides all-day comfort. They adjust in the typical manor, and the chest strap can be easily moved to accommodate any torso length. It's the waist strap though that they put extra thought into. Instead of clipping in the middle, with both sides of the buckle adjusting, the left side is fixed at the end of the hip pad. If there's a reason beyond limiting the need for dual adjustment, it escapes me, but I've come to feel the strap makes more sense this way.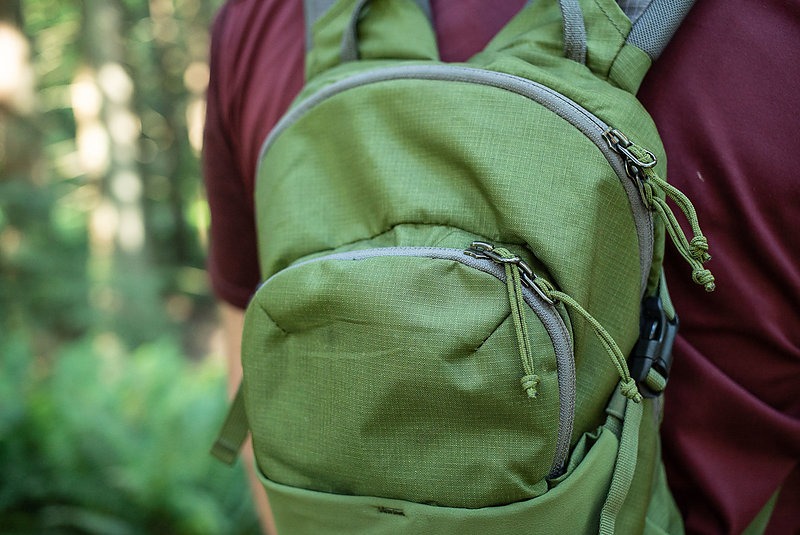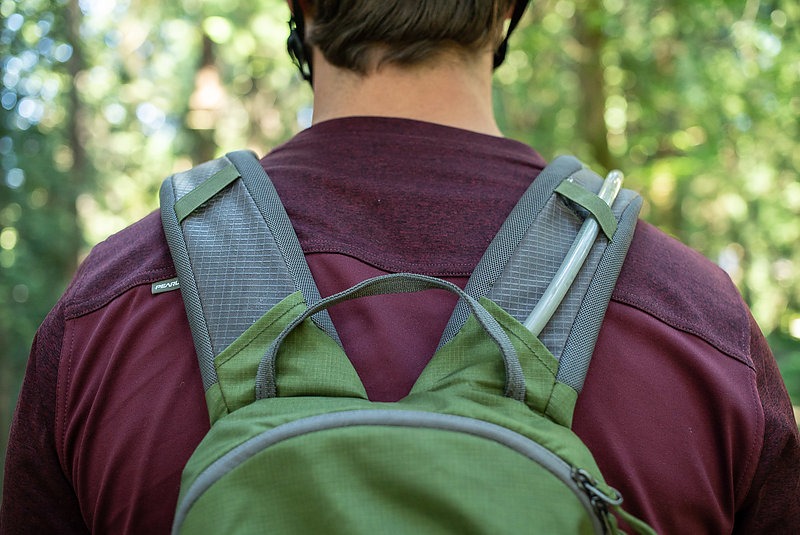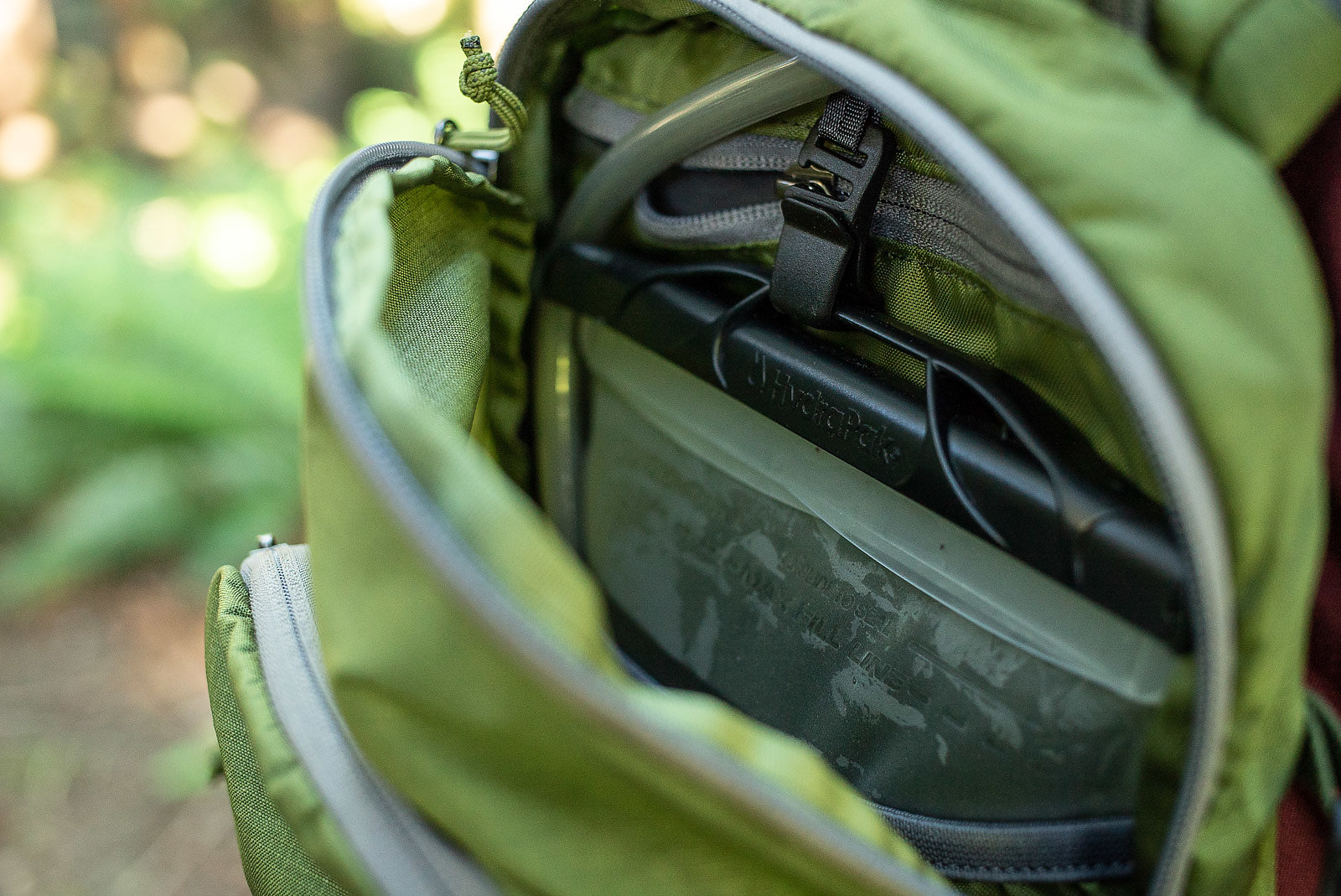 The pack is available in two different sizes, a S/M and LG/XL, but the adjustability can easily help span any gaps. At 6'2", 200 lbs, I was skeptical I could run the provided S/M size. However, after nearly (but not completely) maxing out the straps, I could wear it without any sense of constriction. The long torso design helps bridge the gap between the smaller size and the taller rider.
The 2L Hydrapak reservoir inside can easily carry enough water to keep you hydrated throughout a long day. The hose is pretty standard issue, but the clip to which the reservoir attaches is unique. Elegantly simple, the clip ensures the water stays put while bouncing down the trail. I have seen many Velcro attachments or sleeve pockets before, but this clip system is well designed and easy to use. Nobody likes to wrestle their pack, spilling everything inside to just re-up on some water.
As for the Nine Trails Pack's build, it's about as solid as it gets. I haven't had any issues with durability or stitching in three months of heavy use. The pack's exterior is Cordura nylon ripstop, a strong and DWR-coated fabric that can handle and dirt, rock or foliage abuse, while the back panel is made from a mono-mesh. Patagonia touts it as "the most breathable back panel we've ever made," and I am not going to disagree.
Organized into two sections, the pack's main compartment is spacious and easily fits tools, tubes, extra layers, food and emergency supplies, as well as the reservoir. The front compartment is neatly organized, with a few dedicated spots for things like keys and a pump to make sure things stay in place.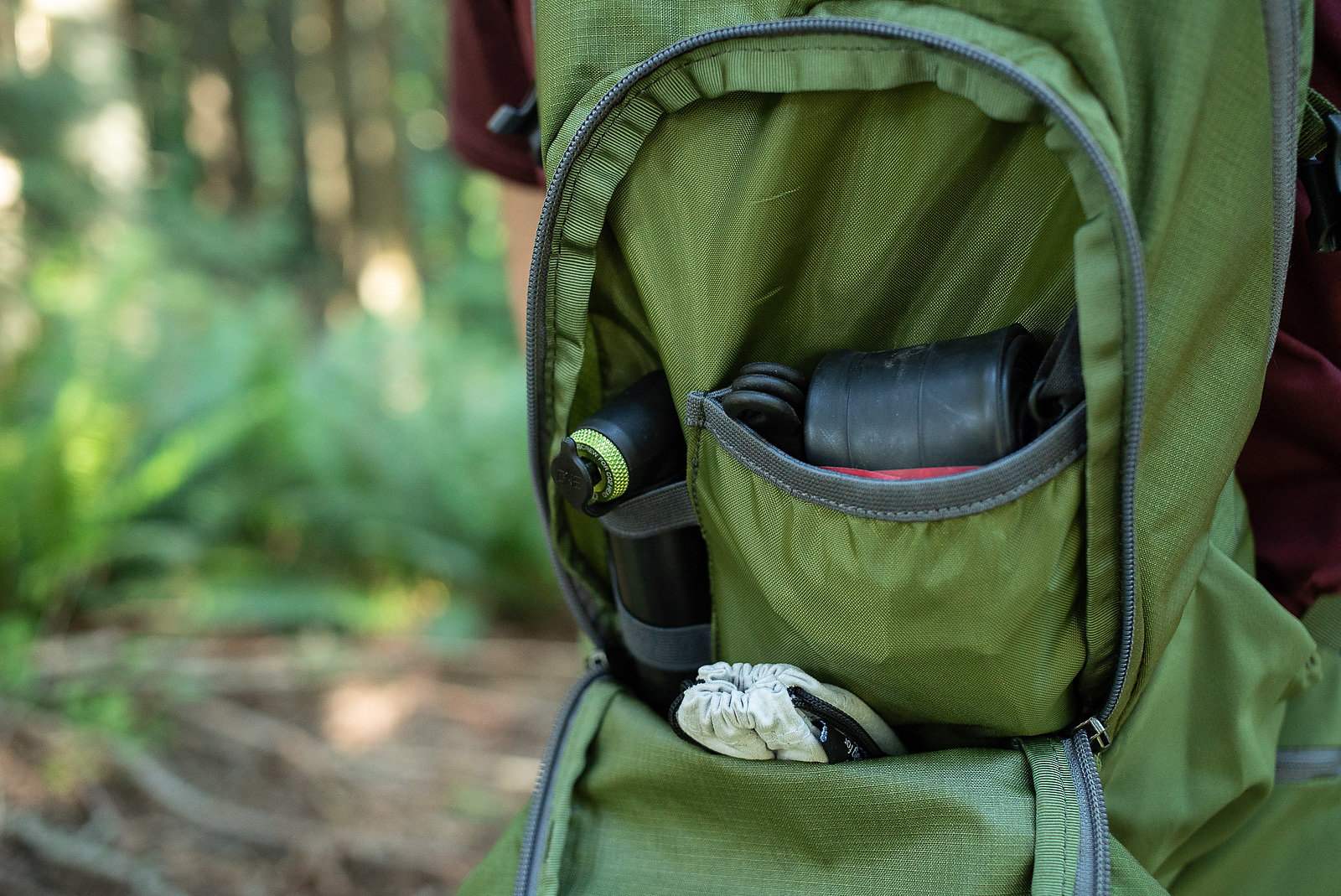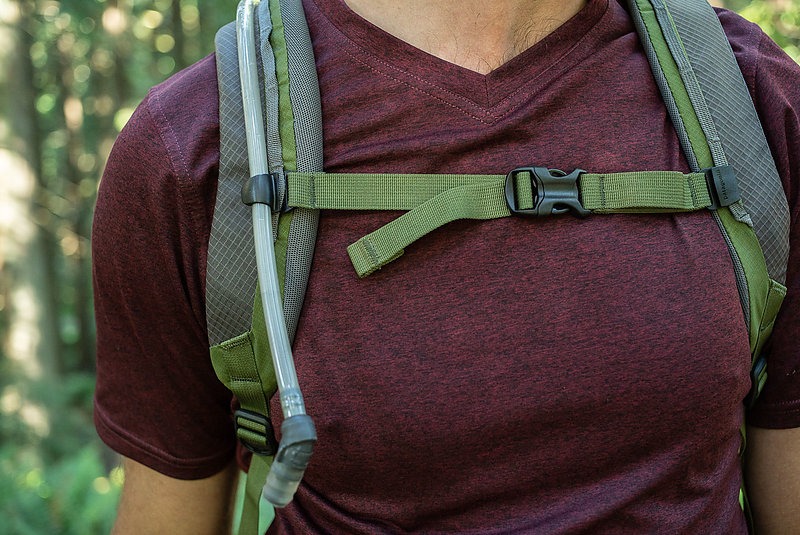 The Nine Trails Pack also has three stretch pockets, two on either side and one centered on the back. The back pouch can easily store a helmet while not riding, and is a perfect place to stash a layer before a climb. However, I've noticed the side one's aren't the most secure. They're deep-ish, but without any way to cinch them, I quickly learned to not count on them for valuables—they're oddly perfect for those smashed and leaky beer cans though. The two zippered hip pockets are great for quick access items like a multi-tool, extra riding gloves or energy bars though.
At 610 grams (for those who like to count) the Nine Trails Pack is lightweight, especially in relation to its capacity. After a few rides in the Pacific Northwest's swampiest conditions, it's apparent the pack sheds water (and mud) and can withstand any reasonable elements a proper adventure can throw at it.
In true Patagonia tradition, the company has made a backpack that doesn't just haul the necessities (plus some) but does so with the utmost effectiveness and comfort. This pack isn't flashy and forgoes the superfluous features. Instead, it's focuses on what really matters: hauling whatever's necessary to make sure every ride is a success.