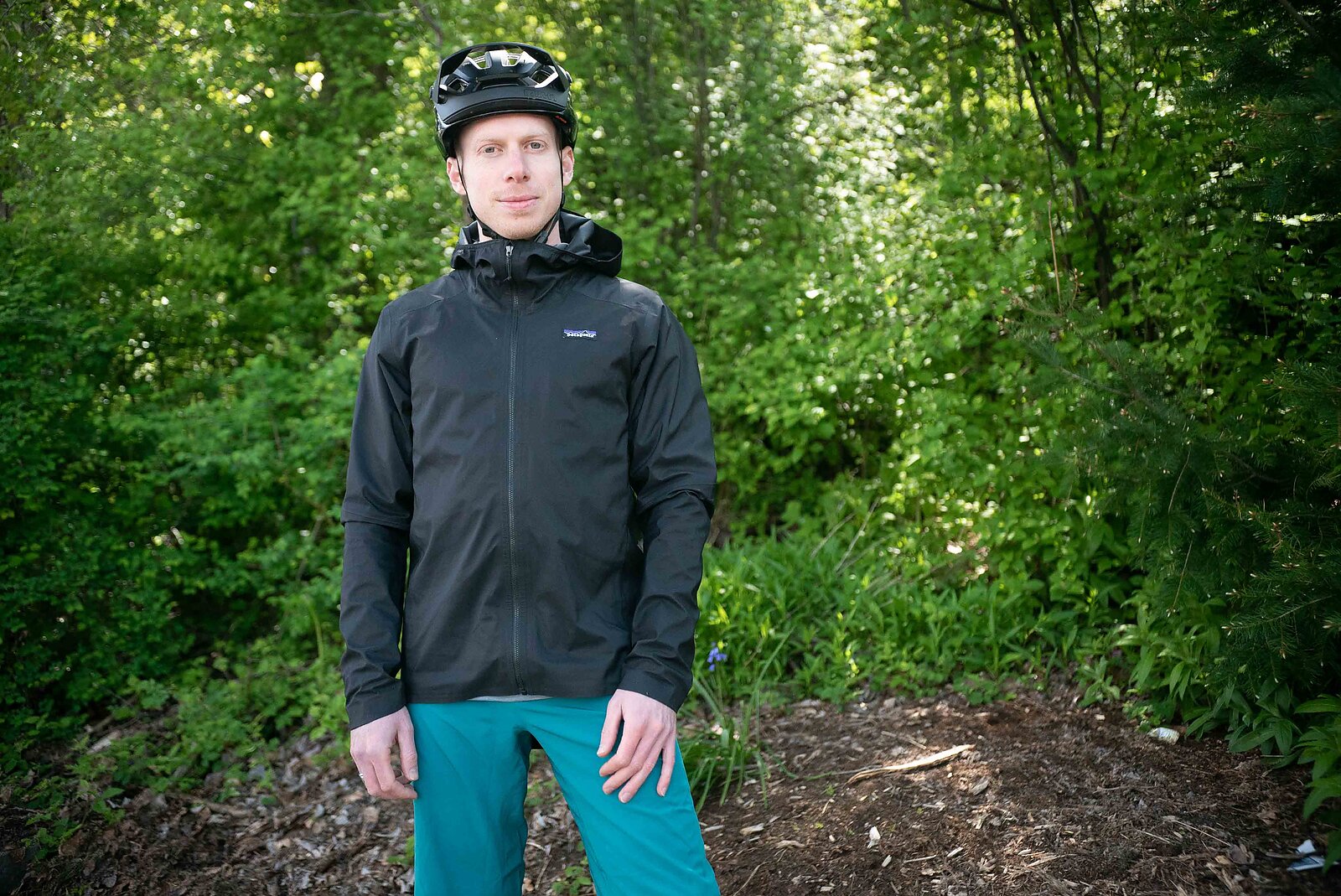 Patagonia Men's Dirt Roamer Kit Apparel Review
I had not seen pavement in weeks, maybe even months. Every aspect of my life was slowly being covered in dirt.
Dirt coated the underbelly of my bike, left a gritty feeling in my teeth and hid so deep under my fingernails it felt like it was a part of me. As I rolled down the trail, my tires revolved in an endless cycle of soil—devoted to their loving embrace of the earth below. I couldn't stop smiling. This wasn't just a bike ride; it was my destiny. Or at least that was the wonderfully delusional thought transiting my mind just before I got back to the trailhead on a recent hour-long lunch lap.
It doesn't take long for me to feel one with nature (even on a workday) and having gear from a company that walks the talk of environmentalism adds to that earthy experience. Now fully established in the mountain bike world, the Dirt Roamer series from Patagonia focuses on what matters most to a rider's comfort while letting nature handle the rest.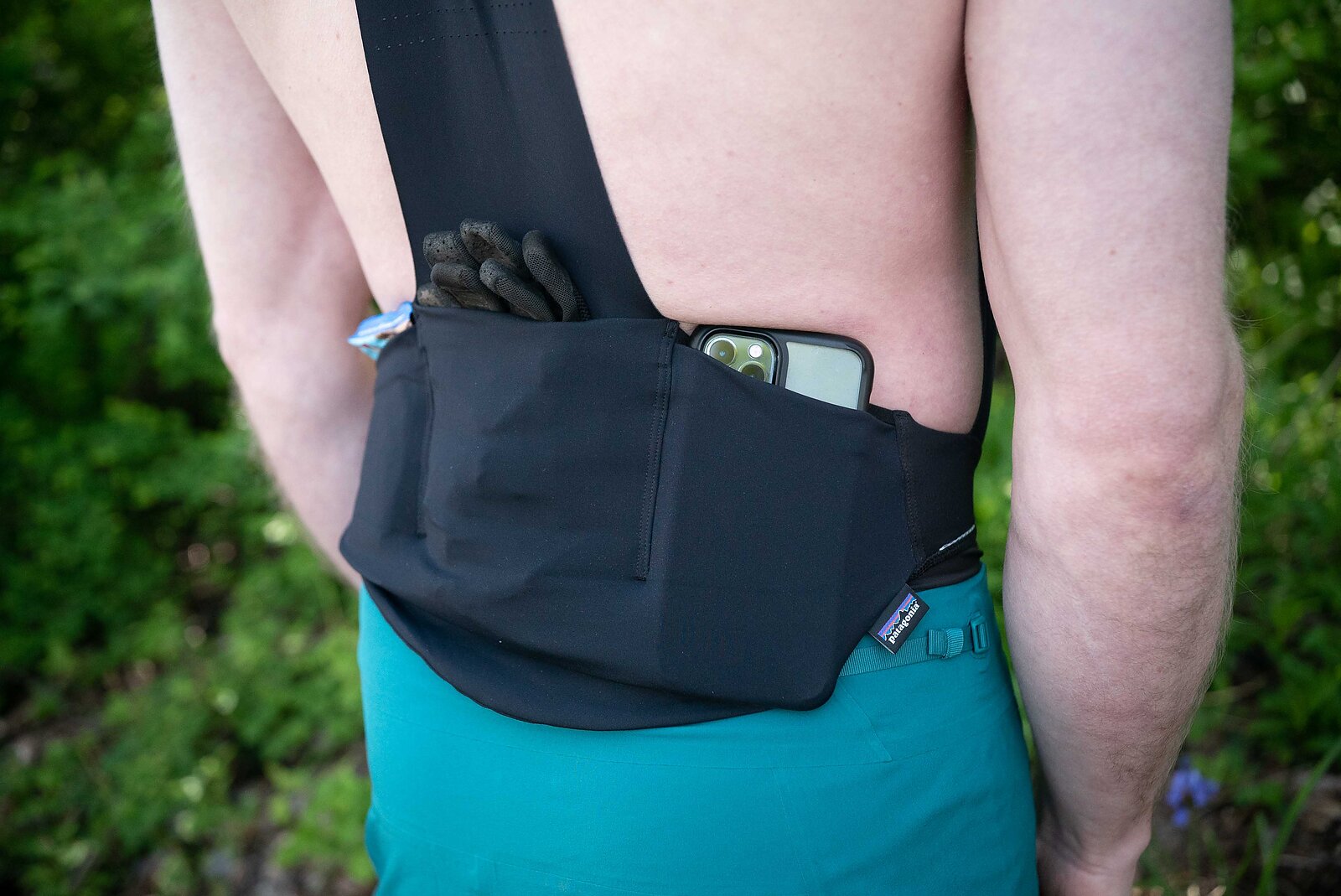 Speaking of nature, sometimes it calls, and I was pleasantly surprised by how easily I could answer while wearing the Dirt Roamer nine-inch liner bibs. Often a tricky act to pull off in bibs given their built-in suspenders, Patagonia's shorts have a nice, low cut along the front and a supple stretch that provides enough give to easily maneuver and relieve oneself. The overall comfort is top-notch too. The company's choice of fabric feels premium—silky smooth shoulder straps disappear against the skin and mesh side panels kept me cool and dry. Riding in Patagonia's bib shorts left me wondering if constructing a nicer pair of liners is even possible. The chamois itself performed admirably and made my sit bones happy. It didn't feel bulky when it came time to get off the bike and walk either. This was my first pair of bibs with built-in pockets on the back—I loved being able to ditch my bum bag and ride without a strap around my waist. Reaching back for something in the pockets, however, required more shoulder mobility than I could muster at times.
As an outer layer for the bibs, I tested Patagonia's Dirt Roamer 12.5-inch shorts. They also exude quality and comfort. Their contoured fit, generous stretch and breathability kept me wearing them long after the ride was over. Everything about them works well. The seams are welded, pockets perfectly placed, zippers smooth. The waist adjustment is low-profile and intuitive. Initially, I thought the inseam sounded a little too short but, once out on trail, I found the length played perfectly with knee pads and avoided bunching behind my legs.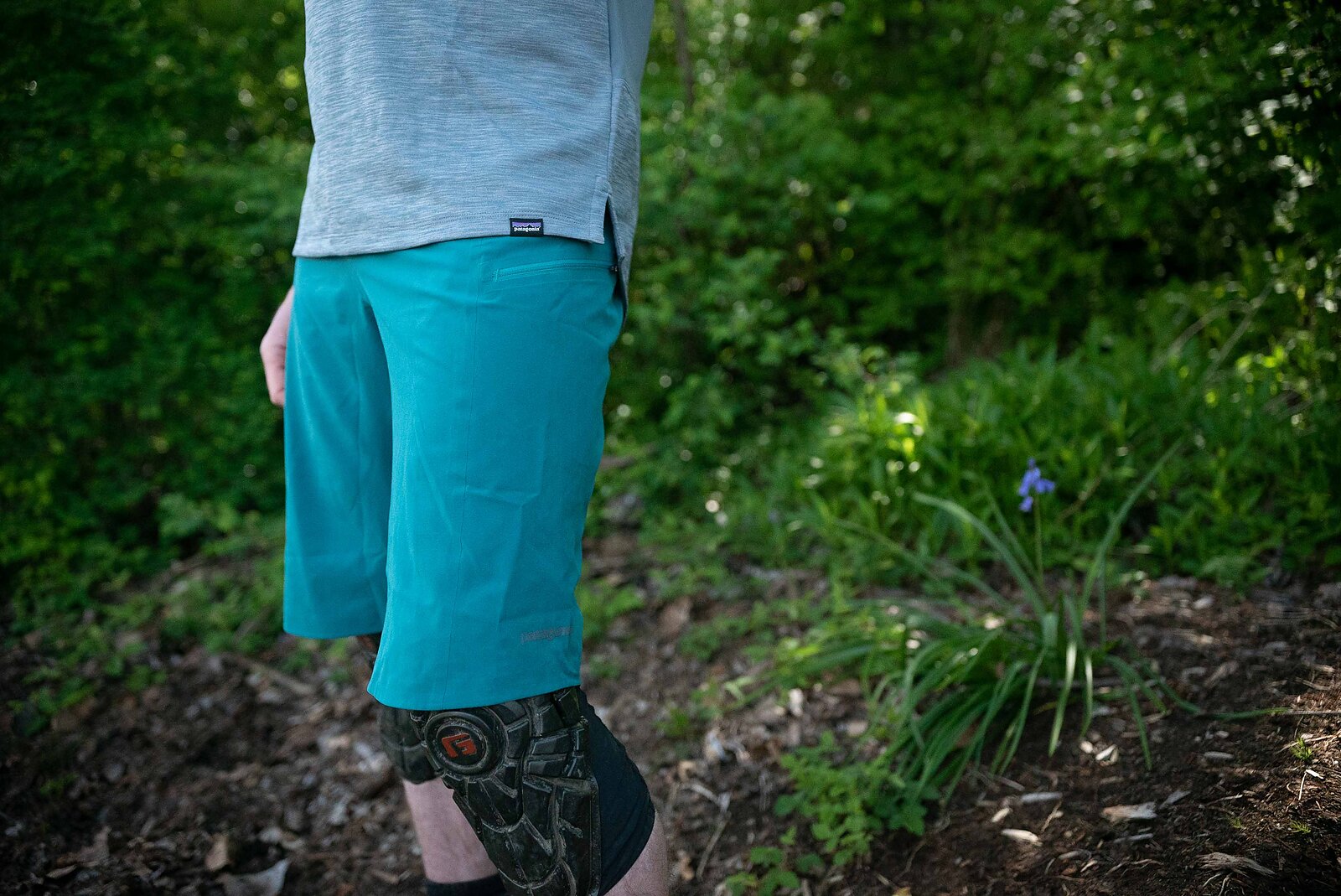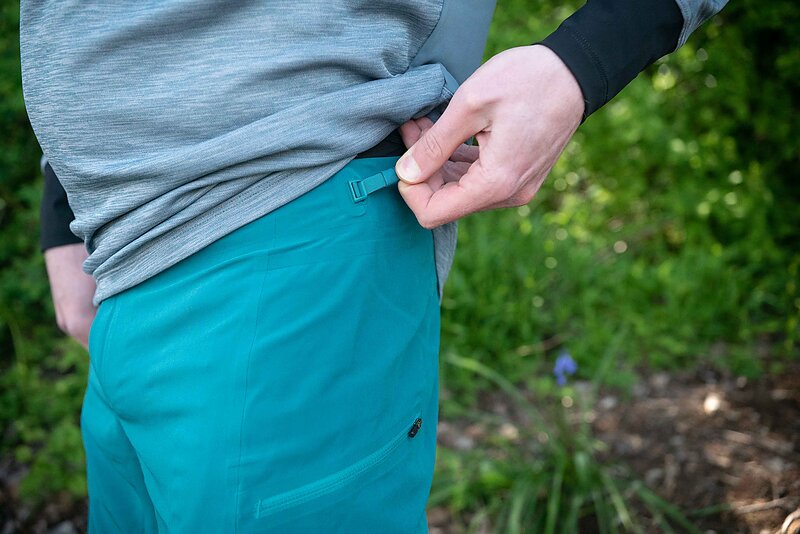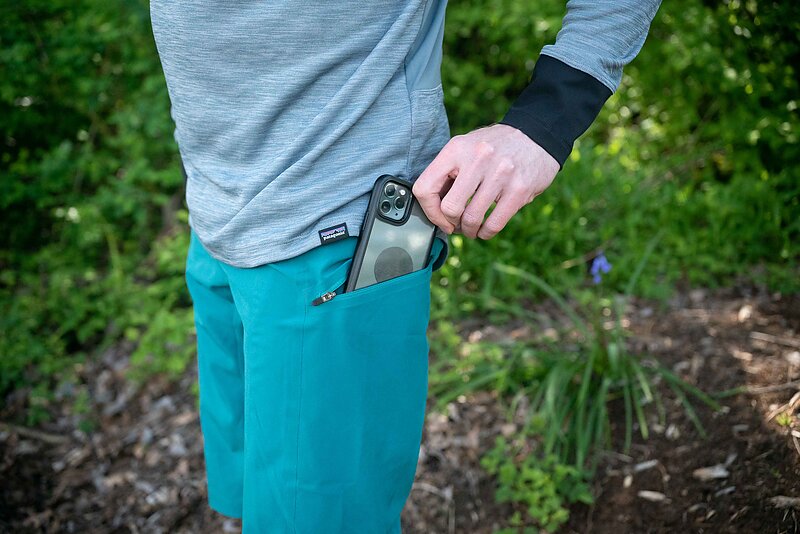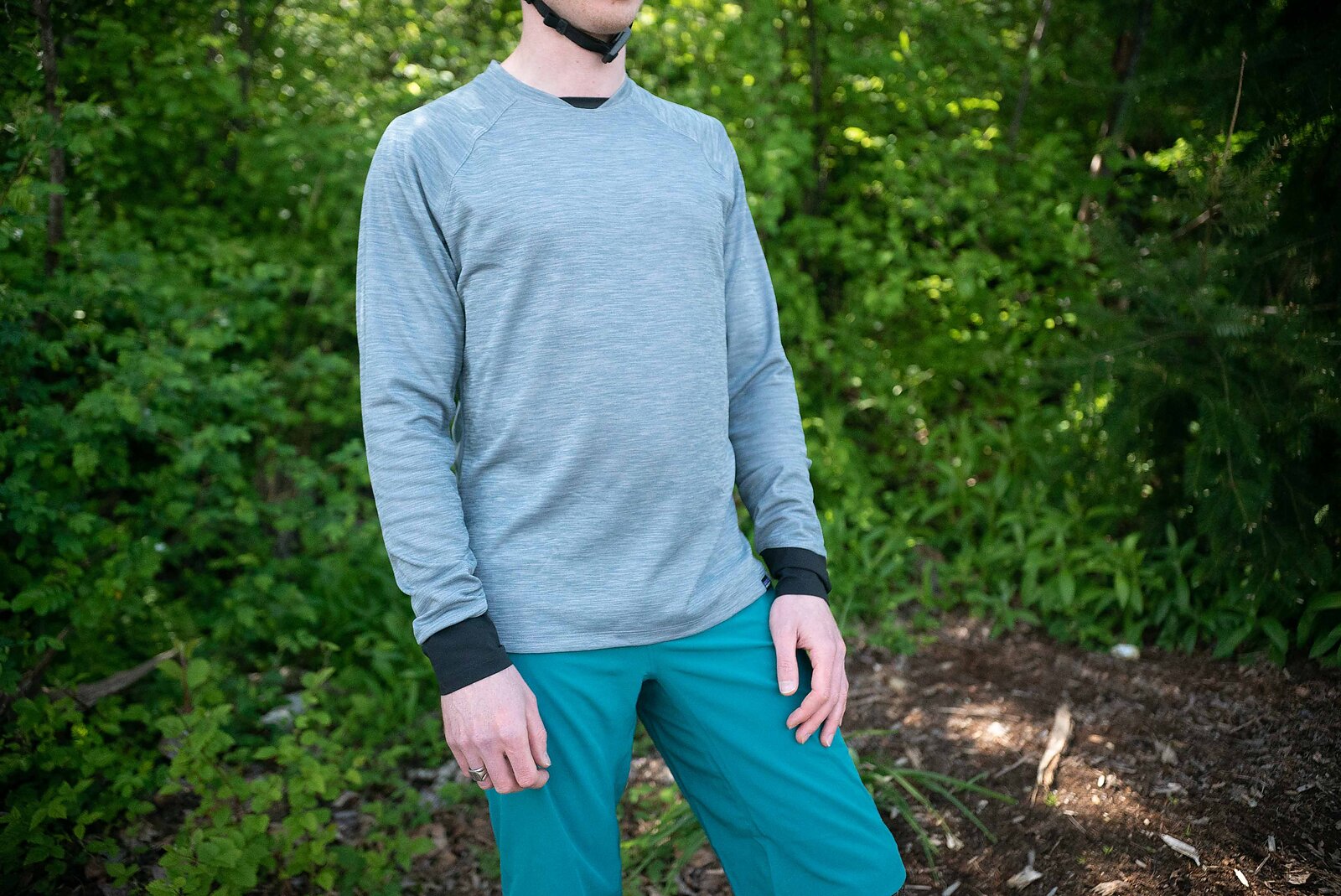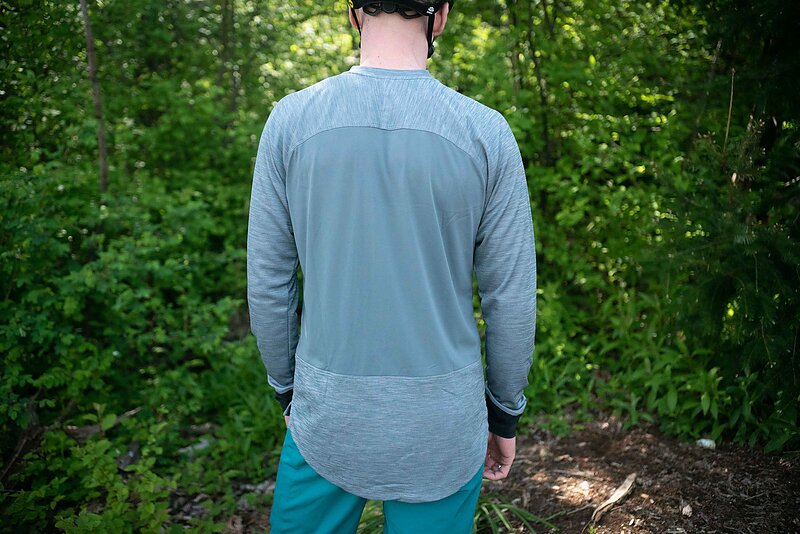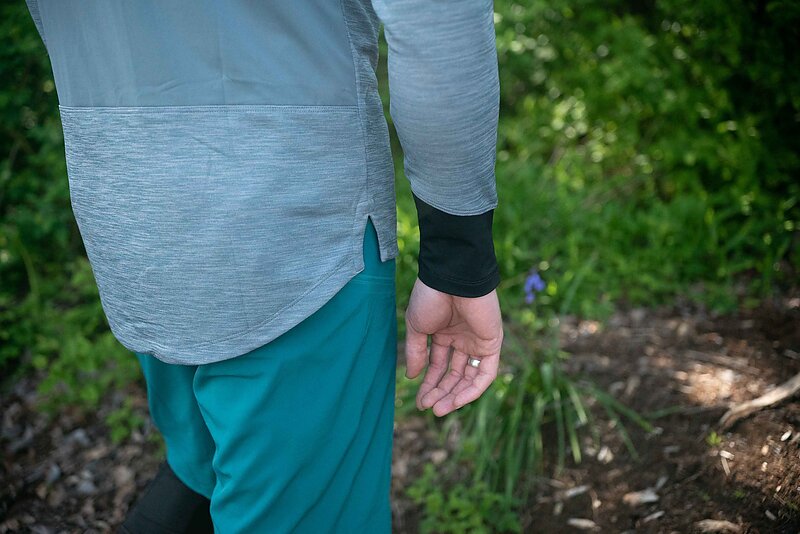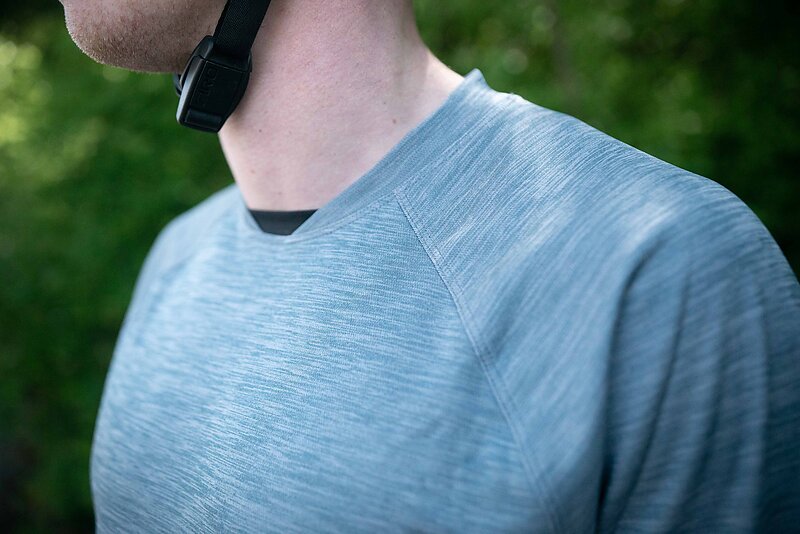 The long sleeve Dirt Craft mountain bike jersey is a thoughtful take on a classic garment. Featuring a backpack-friendly raglan sleeve cut, most of the shirt is made of a medium weight, heathered nylon with plenty of stretch that nonetheless feels ready to withstand a fall without easily tearing. At the end of the sleeves, further reinforcement is added via tightly woven cuffs that protect against damage and abrasion in a high-wear area. And to compensate for the robustness of this build, Patagonia's designers added a thinner, breathable fabric panel on the back where sweat tends to collect most prominently. Smart thinking. In my experience, this combination of materials made for a comfortable balance while riding in fluctuating springtime temperatures.
To round out the kit, I've been layering the Dirt Roamer jacket on top. The Pacific Northwest is currently experiencing a wetter-than-normal spring, meaning the jacket has truly been put to the test. Though not actually meant as a pure rain jacket, the Dirt Roamer did keep all but the heaviest precipitation at bay thanks in part to a factory-fresh coat of durable water repellant. This jacket really shines when riding in shifting conditions—days when you need an outside layer to cut the chill of descents without risking over-layering for the climbs. Obviously, there is no magical jacket that instantly feels like it disappears when you want it to, but this one gets out of the way as much as possible with excellent breathability and plenty of stretch. And if you really need to take it off, it does pack down into its own rear pocket which makes for a tidy package when stowed.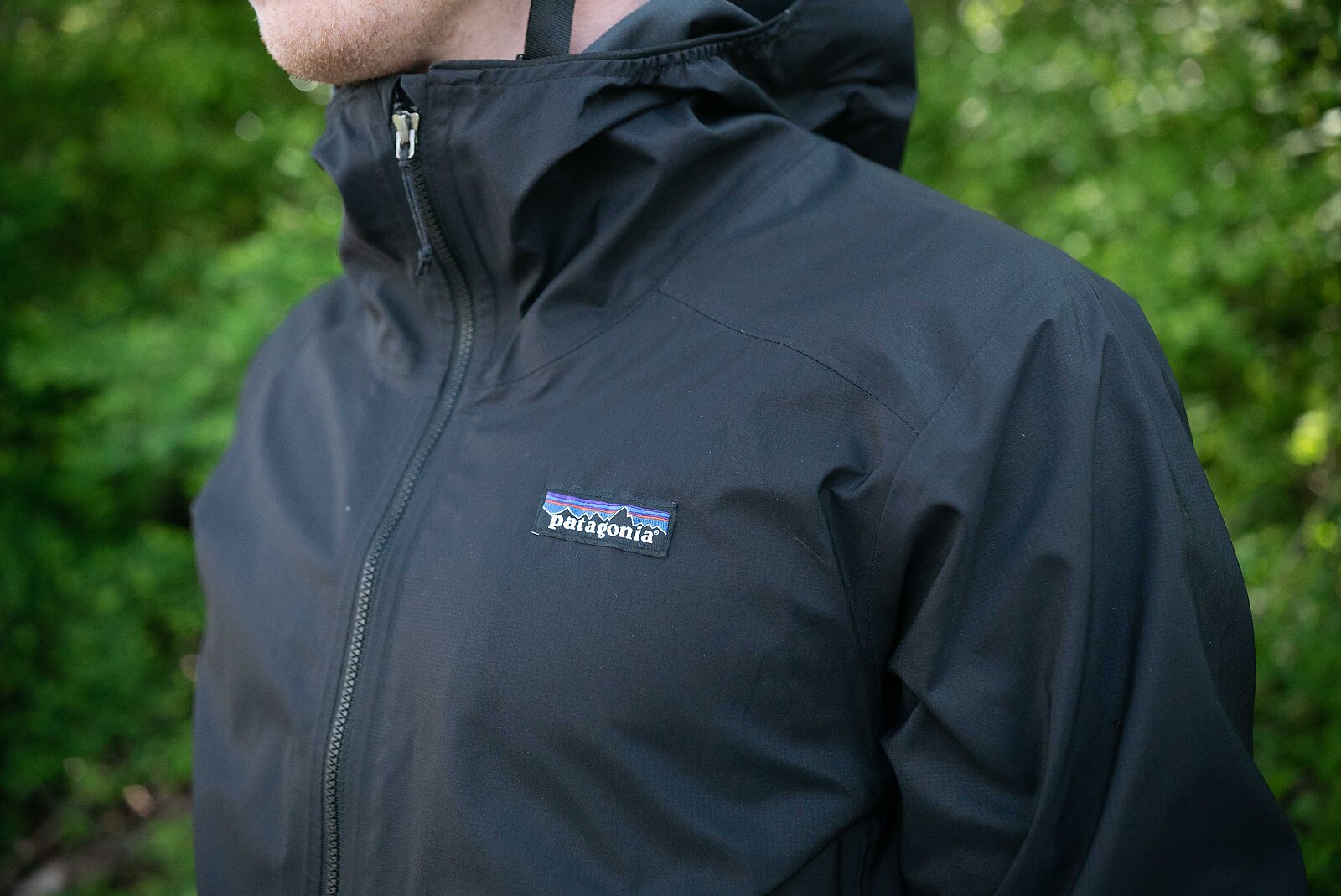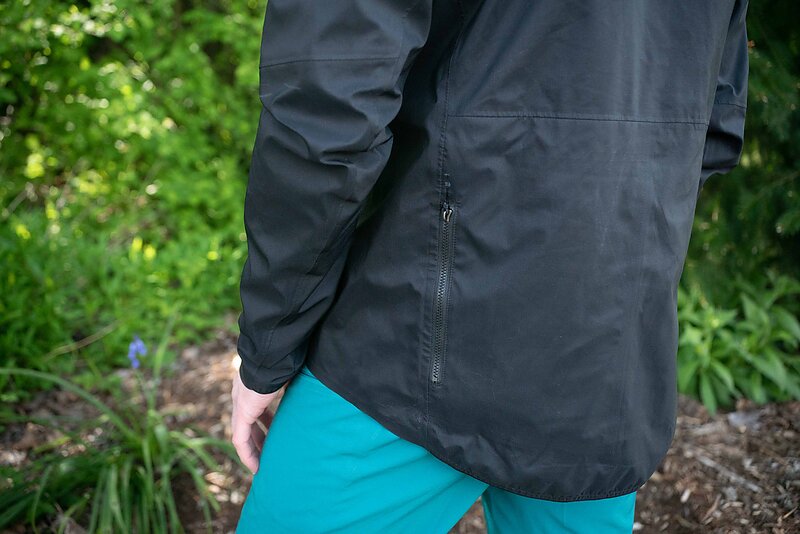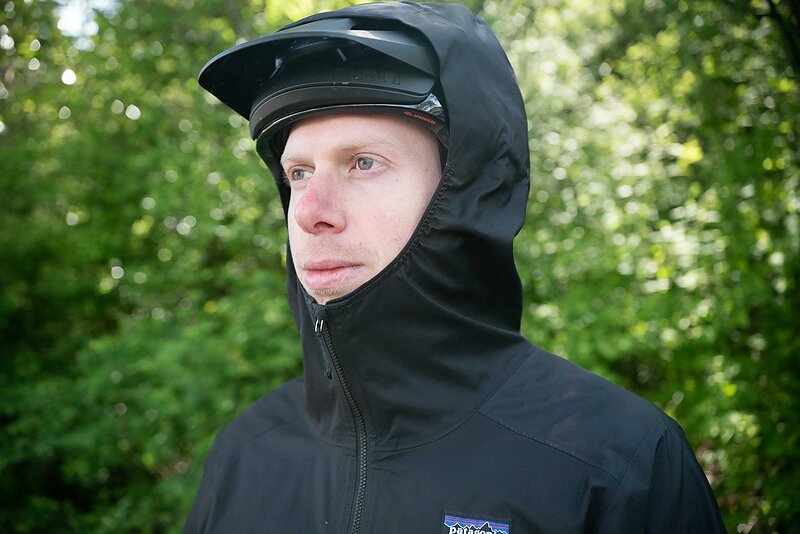 Another plus, at least in my book, for Patagonia's mountain bike apparel line is their choice to forego opaque marketing jargon and instead offer simple, concise language about the intended use of their products. The ethos of the company shines through when, on website pages promoting their stuff, they flat out acknowledge that "everything we make has an impact on the planet" before offering information about the fabrics and materials used, current sustainability metrics and how they are working to reduce their impact. They even provide links to pages that show exactly where a particular product is made, information about that factory and their criteria for choosing a factory. More energy is given to explaining the environmental mission than the product itself—that's inspiring.
With the largest gear repair facility in the country, a buyback program and a dedication to making functional gear, there is a lot of value built into the price tag of a piece Patagonia kit. They even offer a great selection of used gear at steep discounts through their Worn Wear program for those looking to cut back on their impact, spending, or both. And it's not just the peripheral perks that make it worthwhile, this is practical, understated, high-performing mountain bike clothing clearly made by people who understand the sport.
Patagonia Men's Dirt Roamer Bike Shorts- $119
Patagonia Men's Dirt Roamer Liner Bibs- $179
Patagonia Men's Dirt Roamer Jacket- $229