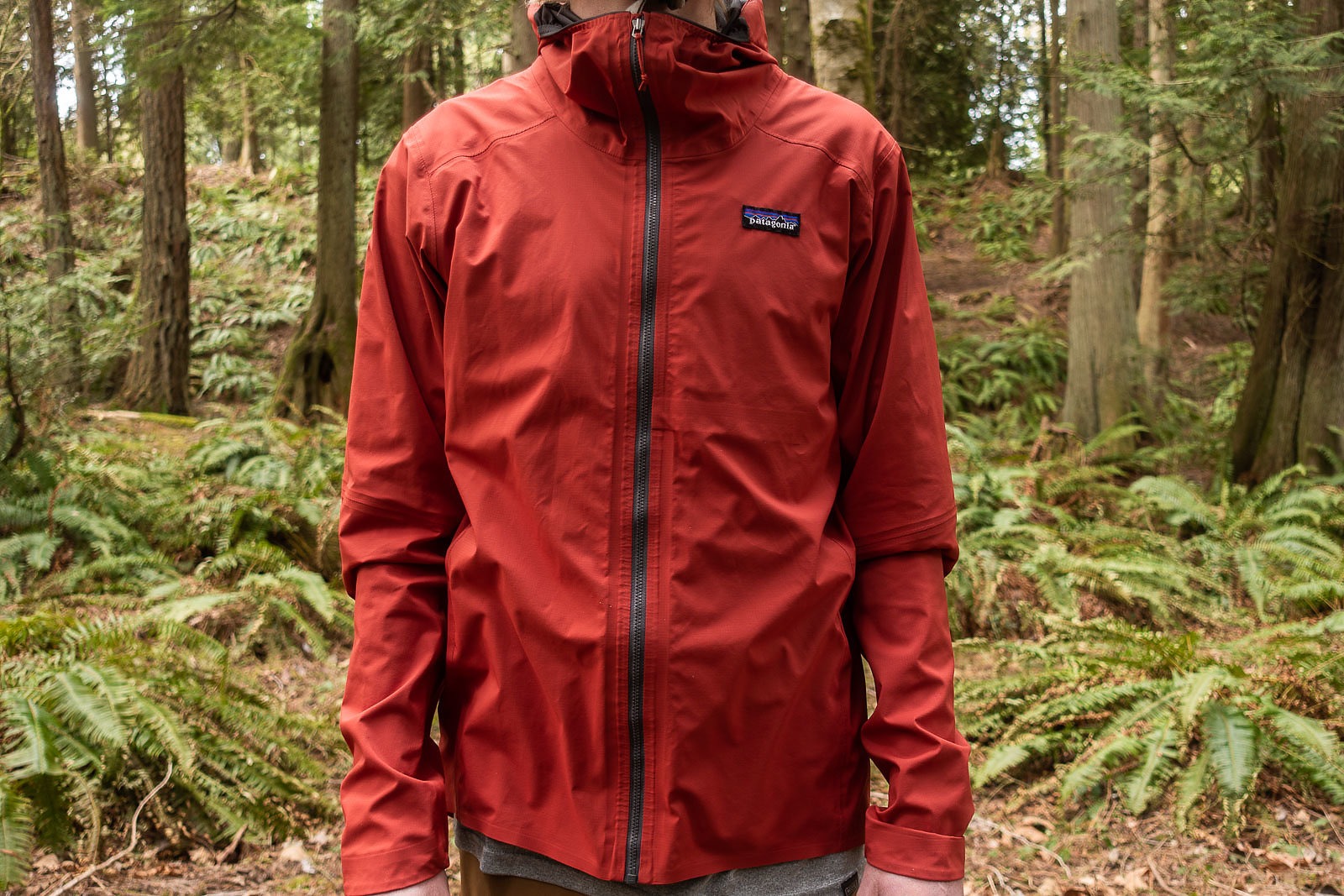 Patagonia Dirt Roamer Kit Jacket & Shorts
When I worked for my dad packaging coffee in high school, his logic was that the boss' son should work harder than everyone else in order to prove the job was rightfully deserved.
And while I can't say I accomplished that, I'm going to employ similar logic right now. I am a fan of Patagonia gear, however, because of this, I'm going to expect their products to perform at the highest of standards. For Patagonia's Dirt Roamer Shorts and Jacket, "good" will not simply cut it—I expect them to be exceptional.
As makers of quality and dependable gear since 1973, Patagonia has been on a mission to continually improve their products not only in their durability, but also their sustainability. After a few years of dabbling in the mountain bike world, the company is diving in head first, bringing a full lineup of bike-specific products.
With multiple shorts, shirts, jackets and packs available, Patagonia now offers just about all soft goods any mountain biker could ask for, especially taking into consideration their multi-use layers. Considering all their products, the company's designers have decades of experience under their belts and endless input on fit, performance, breathability and durability. They have the tough job of taking feedback from the world's most talented athletes, including professional skiers, snowboarders, surfers, climbers and fishers, and turning it into better gear tailored specifically to a sport's needs.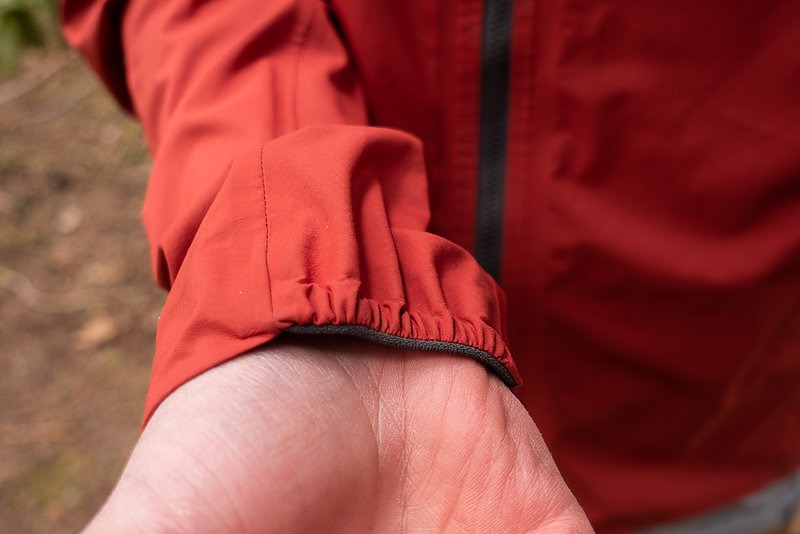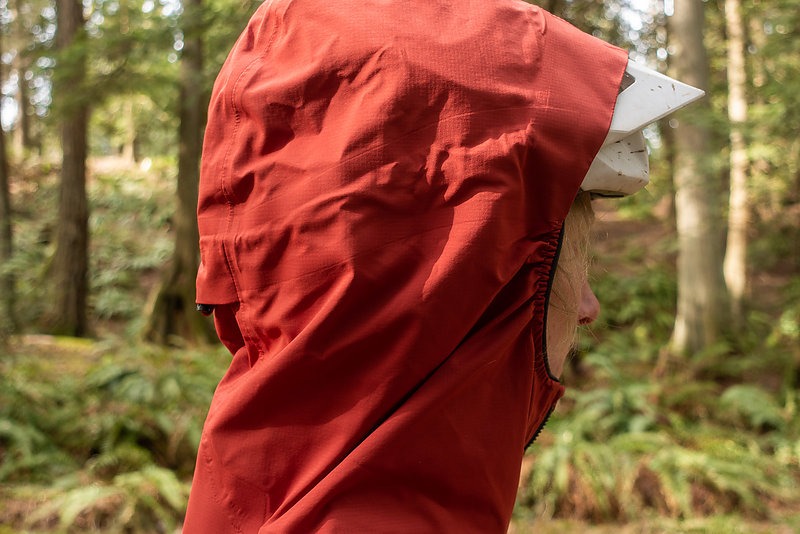 Dirt Roamer Jacket
The Dirt Roamer Jacket is new to Patagonia's lineup and is a mountain bike-specific softshell. I'd sum it up as one third wind shell, two thirds rain jacket—just the right mix. While it's light, it's not too light and is definitely more beefy than the Houdini jacket. Just like the shorts, the jacket is complete with a DWR finish and has held up well to both rain and snow this winter. The Dirt Roamer breathes remarkably well, enough so that when layered properly I never feel the need to take it off before, during or after the climbs.
The jacket is considered "slim fit" by Patagonia's standards and that is definitely true. While it still fits true to size, it's not overly baggy and the arms are pretty tailored. It has a drop tail design in the rear to protect from any undesired short-jacket gappage, and the front extends just to the waist. Personally, I wouldn't mind having it a little longer in the front, but it's also nice to not have extra fabric bunched in your lap while pedaling. The hood easily fits over a helmet without inhibiting your vision, which is a very nice factor while riding in rough weather. The side of the hood, cuffs and rear hem all have an elastic scrunch to keep the fit snug.
The large-tooth zipper makes things easy with gloves on, and an inside chest pocket and lower back pocket are in well thought-out places. The chest pocket is perfect for an ID and some cash, while I'll usually put a small multitool in the back pocket if I'm going super minimal.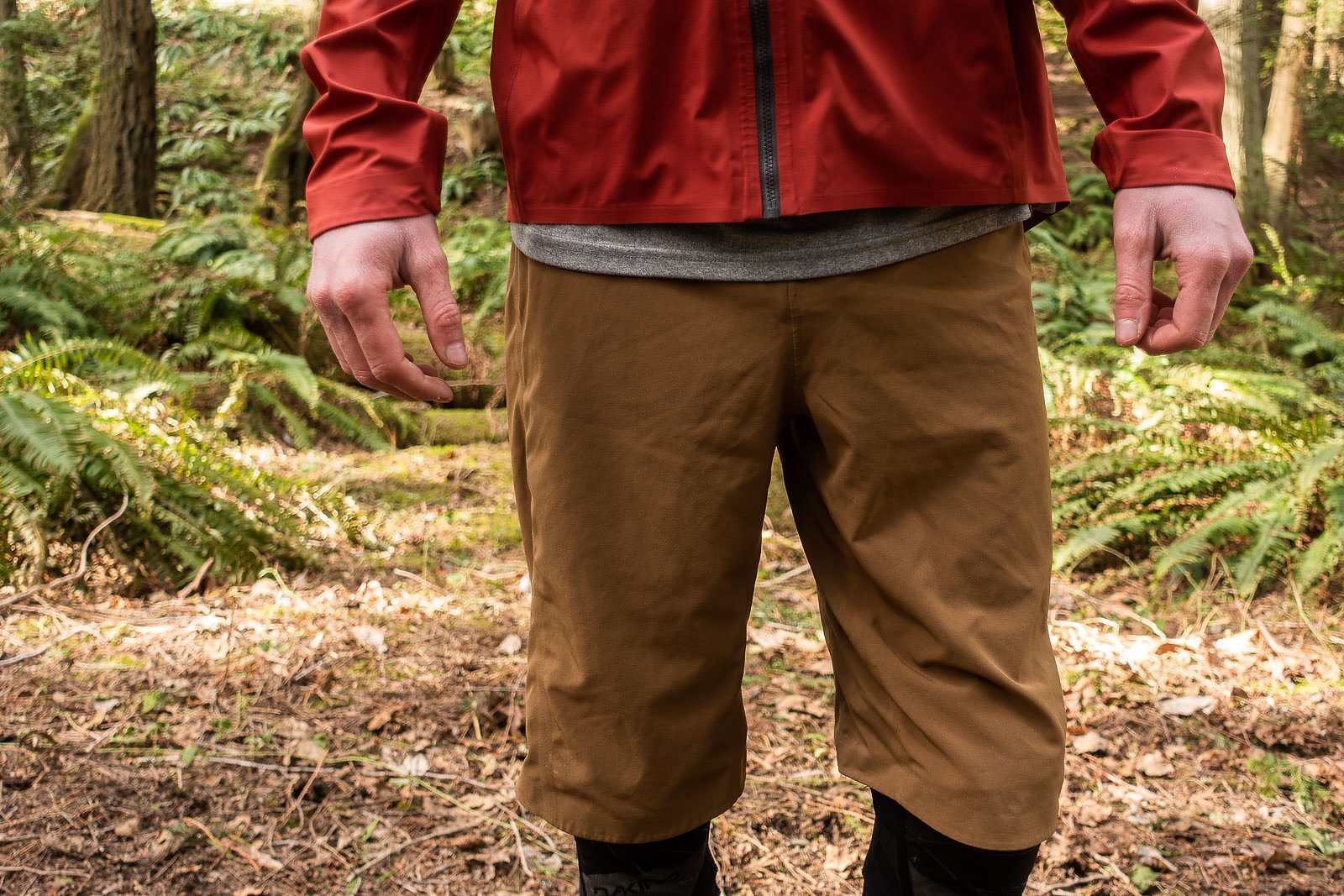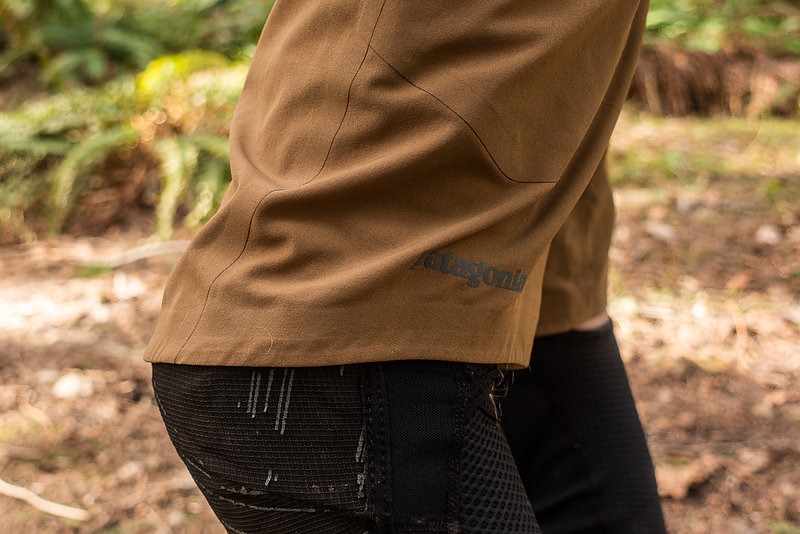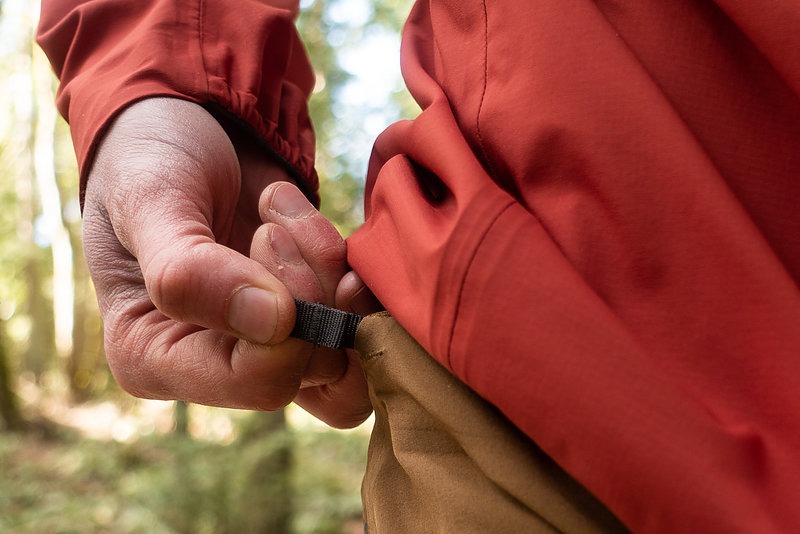 Dirt Roamer Shorts
Now in their second year, the Dirt Roamer shorts are made from lightweight and superstretchy fabric. On the inside, they're noticeably soft, while the outside has a DWR finish. The fabric is a little on the thicker side, but it's breathability ensures it doesn't get too hot. These have been equally comfortable on warm and cool days. The inside seams are sonic-welded for supreme durability and mobility.
Their fit is immediately noticeable too—they are perfectly true to size in the waist, and extend to just below the knee. There's also a handy cinching mechanism on the right hip to dial things in even more if need be. It's is specifically designed to be low profile to comfortable fit under a hip pack or backpack waist belt.
The Dirt Roamers only have one pocket, which is located on the side of the left thigh. I'm never one to ride with things in my pockets, so this isn't a huge factor, but did find myself searching for normal waist pockets for a phone or keys after a ride a few times. (If pockets are your jam, check out their Dirt Craft shorts.)
In true Patagonia fashion, the majority of the shorts are constructed with recycled polyester. Produced from soda bottles and reused clothing, this material is designed and created with reducing waste and lessening our dependence on tactics harmful to the environment in mind. I'm down with that.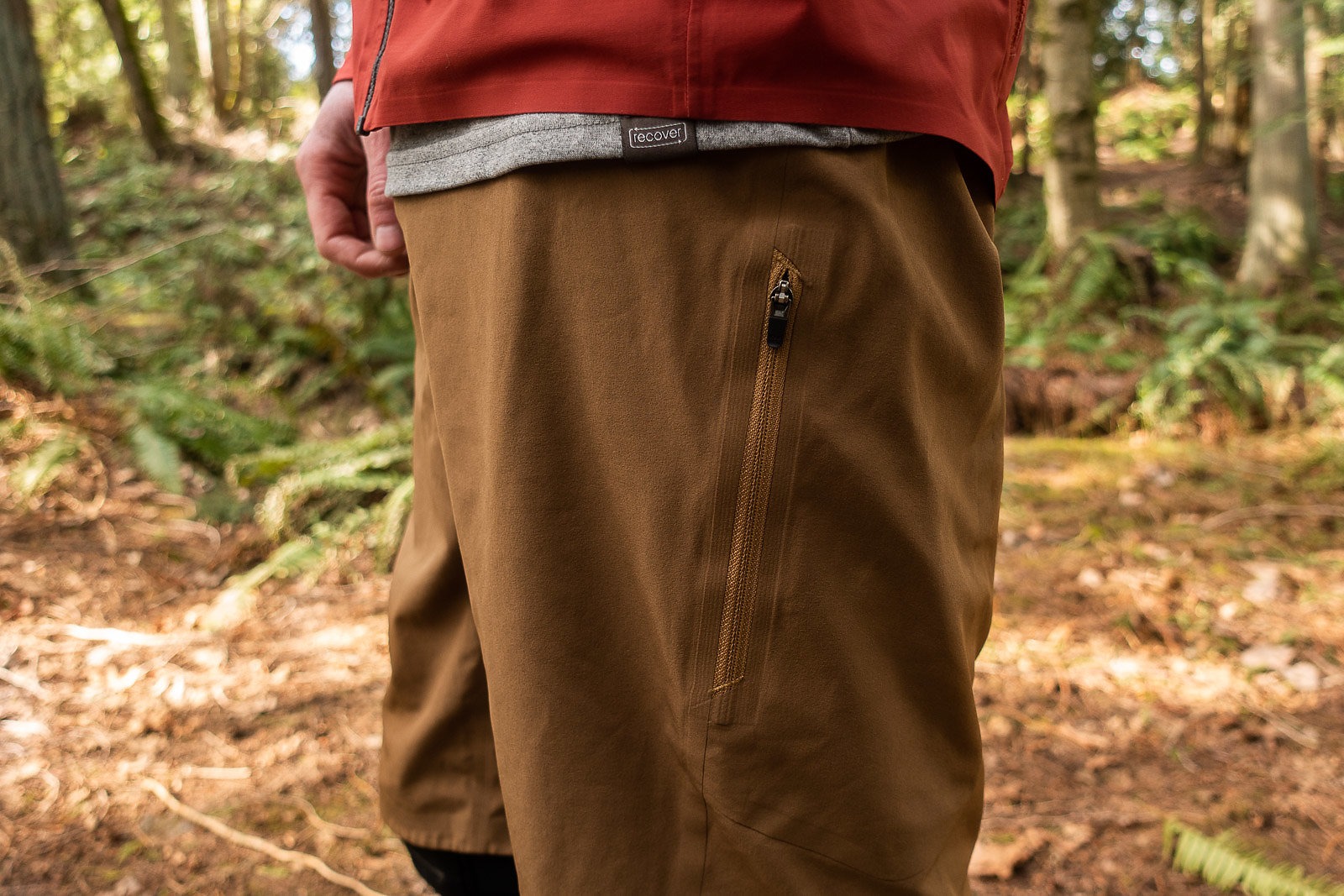 Final Verdict
The price on the Dirt Roamer shorts ($99) is pretty much standard within the industry for top-tier shorts without chamois. (The Endless Ride bibs, sold separately, are uber-comfortable too.) At $229, the Dirt Roamer Jacket is on the more expensive side, but it's one of the more comfortable and capable mountain bike-specific jackets I've worn.
In true Patagonia fashion, the Dirt Roamer collection delivers, even with the highest of expectations. I've put these through every type of conditions I could find in the past three months and they've been incredibly comfortable, durable and weatherproof. As a pair, they definitely make the ultimate kit for any mission, on any bike, anywhere.
Dirt Roamer Jacket
MSRP: $299
Dirt Roamer Shorts
MSRP: $99